I set the shutter to single shot, the ISO to 6400, turned off all the noise reduction options that the a7RII exposes to the user, and made a series of dark-field exposures at shutter speeds in 1/3 stop intervals from 1/2000 until boredom set in. Here's the way the read noise varied: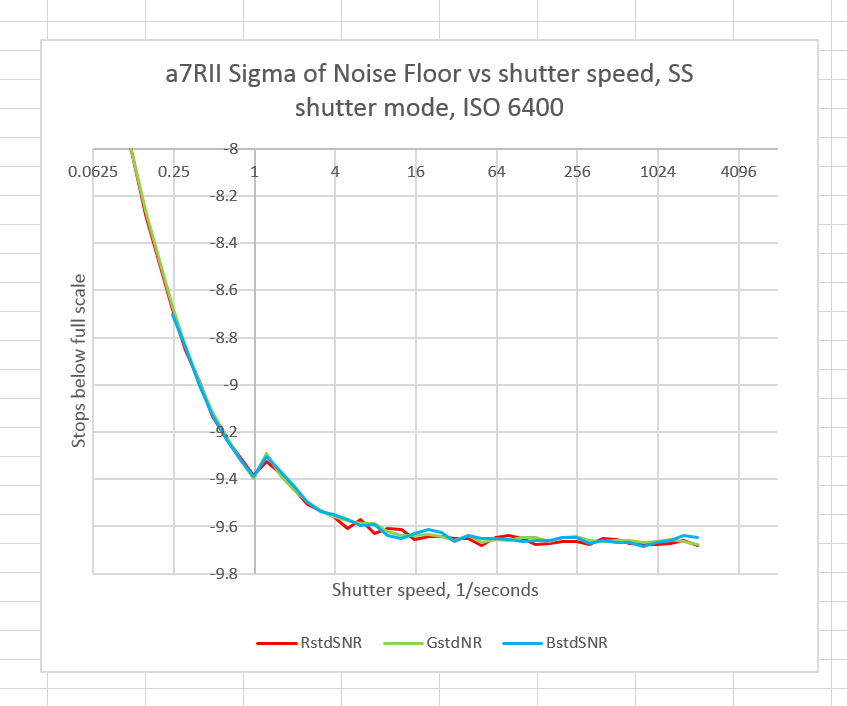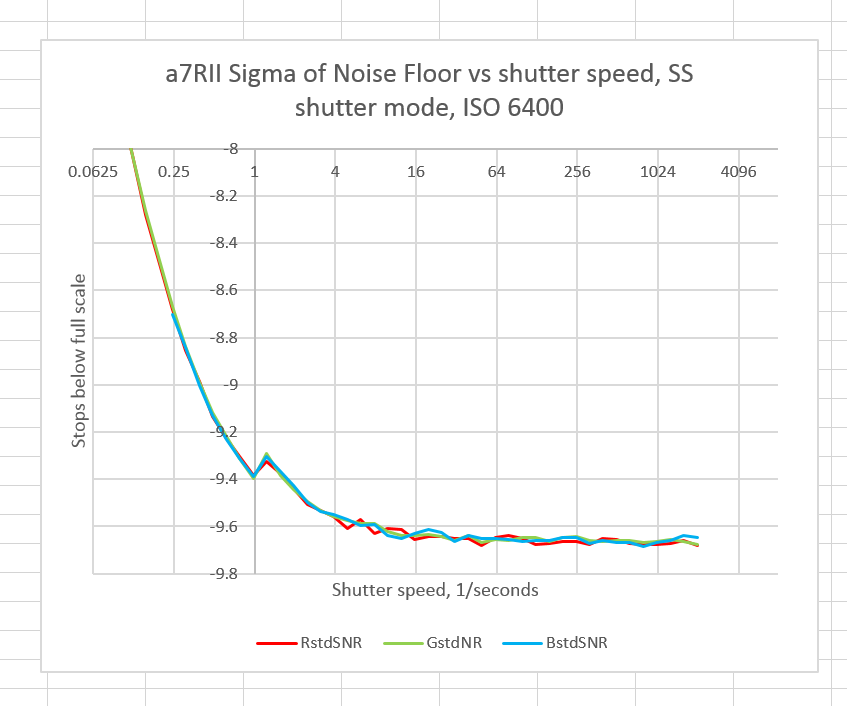 You can see the camera applying some kind of noise reduction at shutter speeds of 1 second and slower. This undefeatable, gratuitous noise reduction is not unique to the a7RII; I've seen it in other alpha 7 cameras. Nor is it unique to Sony; I've seen it in Nikons.
That doesn't mean I have to like it.
In continuous mode, here's what we see: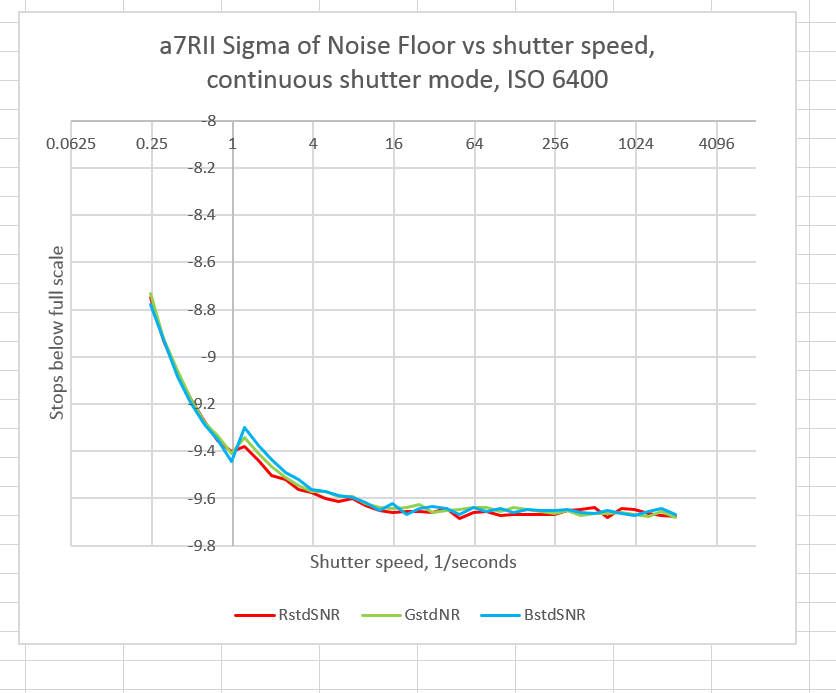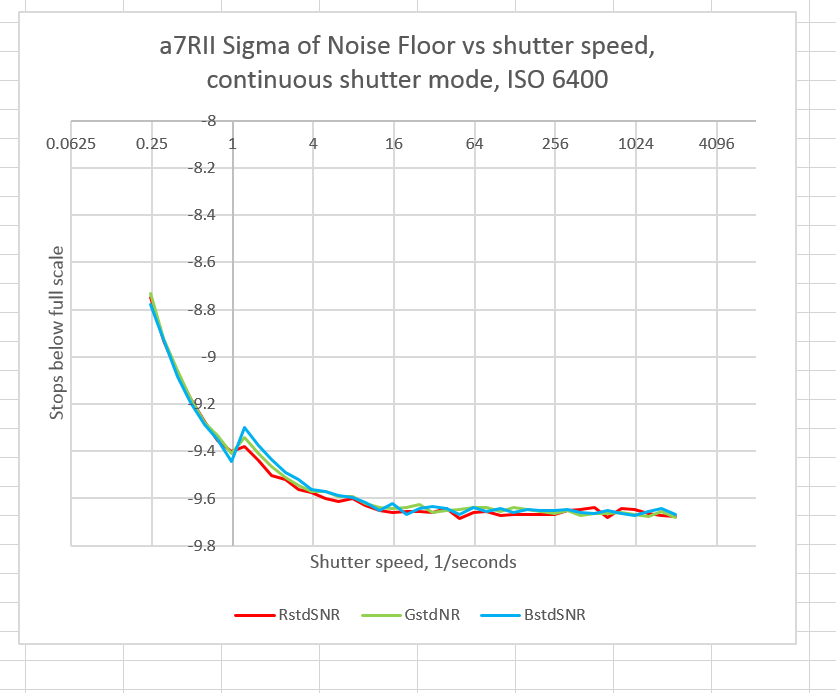 Same thing. Note that at ISO 6400, the sensor-referred read noise is sufficiently large that the 12 bit precision and noisier ADC in continuous mode makes no difference in the overall noise level.