Some of you asked for this: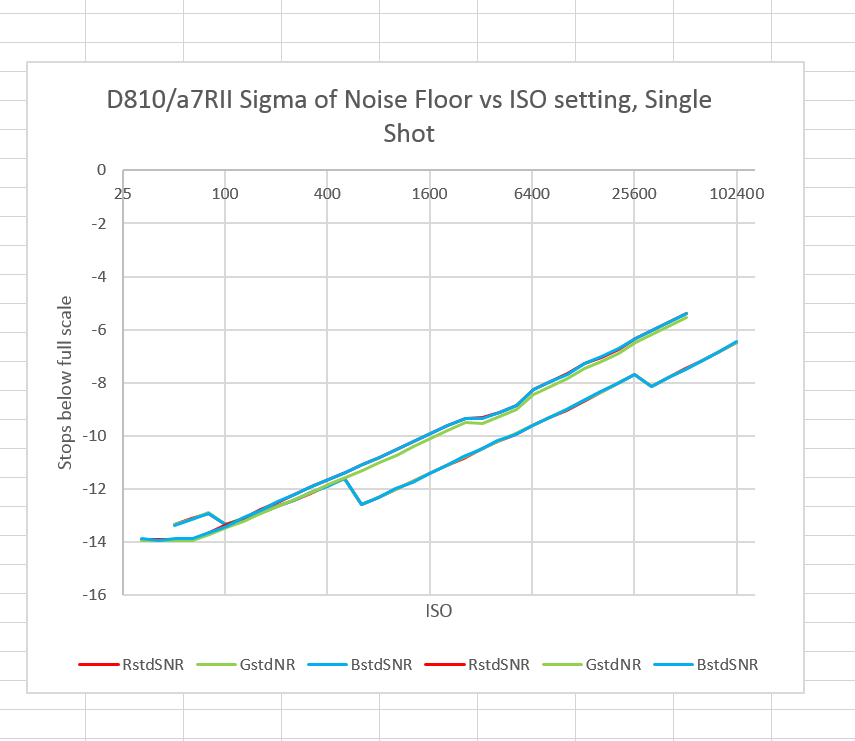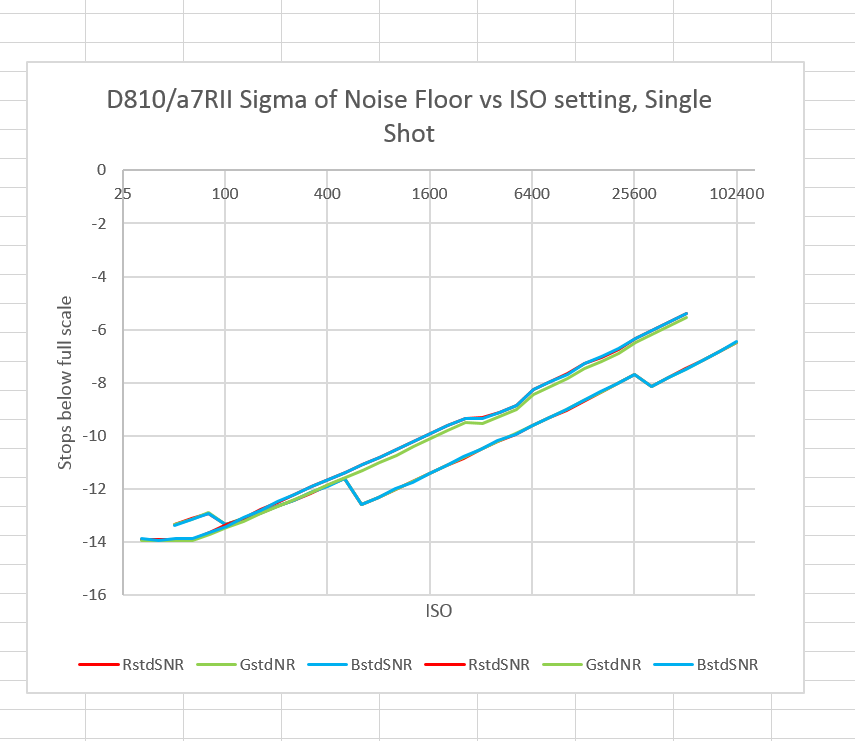 The red, green, and blue raw channels are all on top of each other. The D810 curve is the one that starts at ISO 32 and goes to ISO 50K. The a7RII  curve is the one that starts at ISO 50 and goes to ISO 100K. These curves are not corrected for resolution differences, and thus shows the a7RII at a slight disadvantage.
The disadvantage is log2(sqrt(42/36)) = 0.11 stops.
Isn't it amazing that you can just stick that in your browser and get the answer!


What's the interpretation?
The D810 has better base ISO  read noise and EDR.
The cameras are neck and neck at ISO 100.
At ISO 640, the a7RII pulls ahead and stays ahead.
The a7RII improvement at ISO 32000 and above is bogus, accomplished through in-camera spatial low-pass filtering.