This is the thirteenth in a series of posts on color reproduction. The series starts here.
In the title, a7RII stands for the Sony alpha 7R Mark II. Lr stands for Lightroom.  C1 stands for Capture 1. ASP stands for Adobe Standard Profile. Alpha Photo, a DPR contributor,  performed the Capture one conversion for me, using generic auto profile, and otherwise default settings. I am grateful for the help.
For more information on where I got the numbers that we'll be looking at here, see this. Both Alpha Photo and I exported the images in the Adobe RGB color space.
The target vs actual numbers, in CIELab, first for ASP: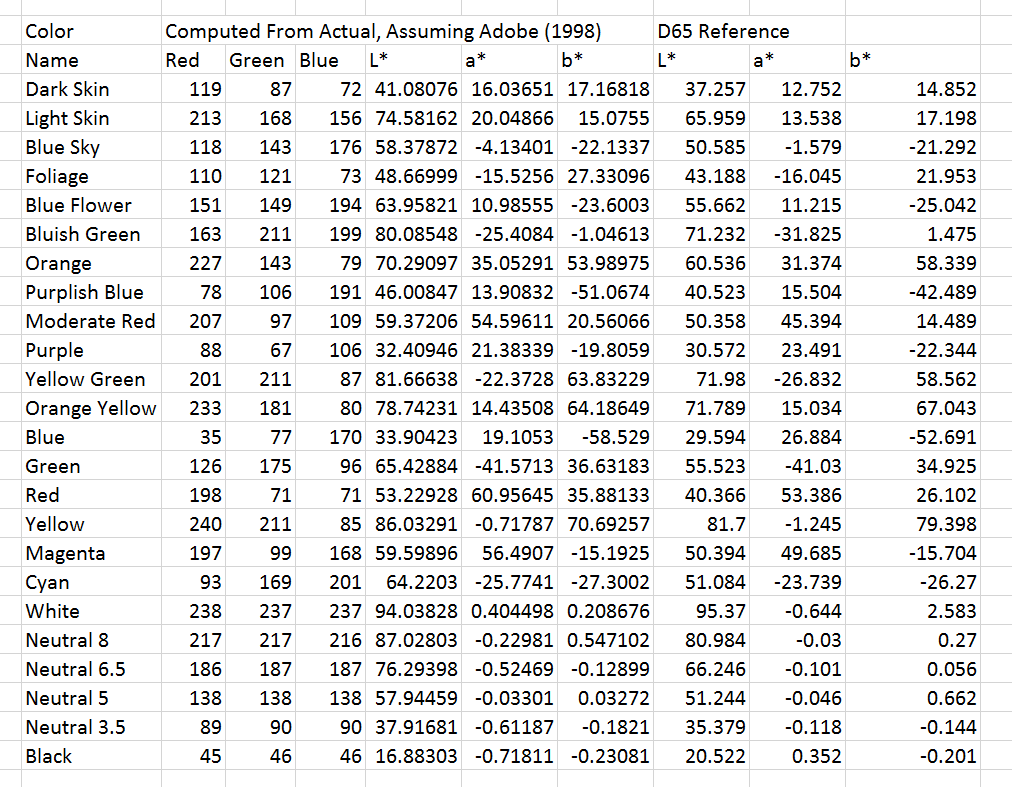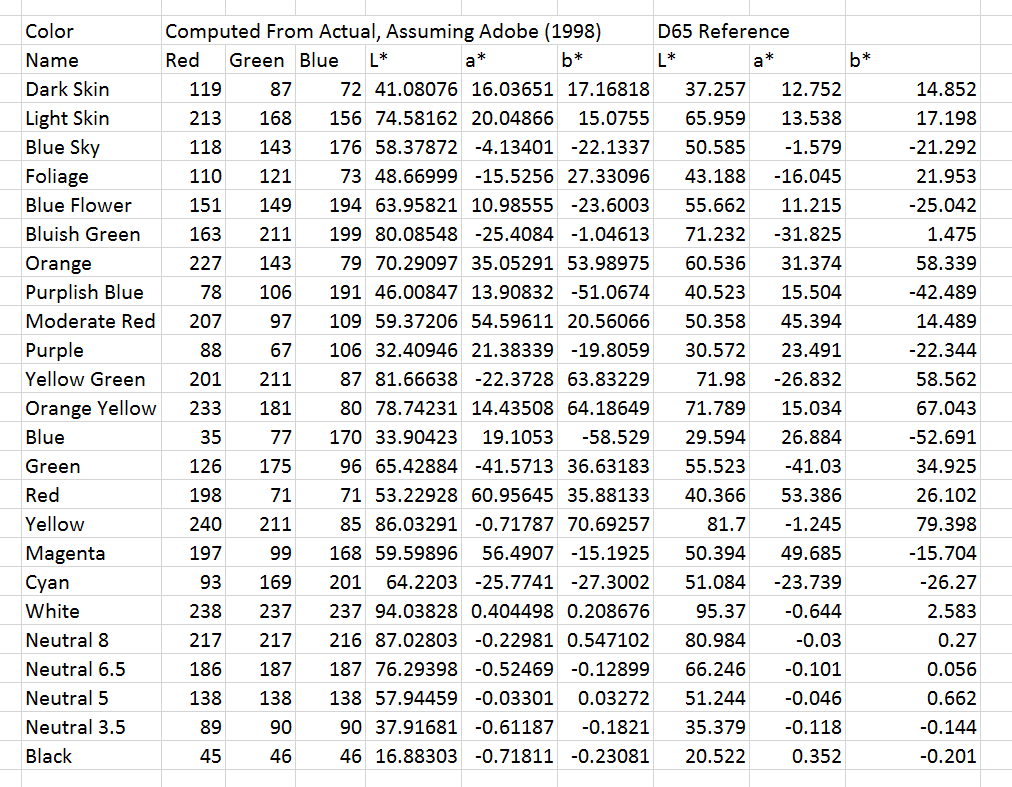 And for Capture One: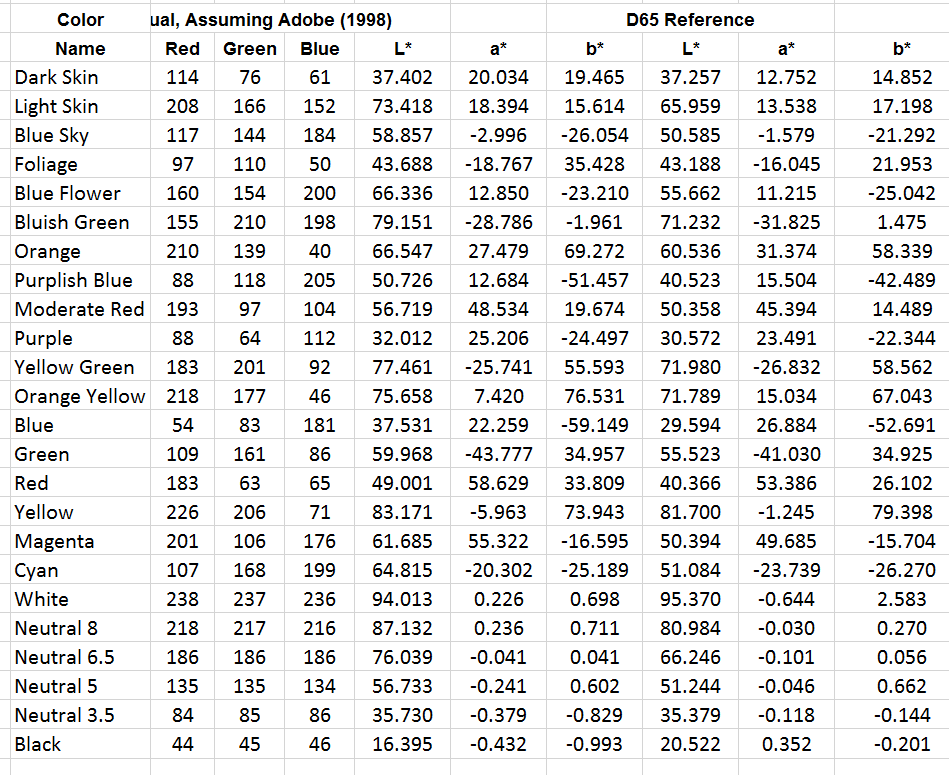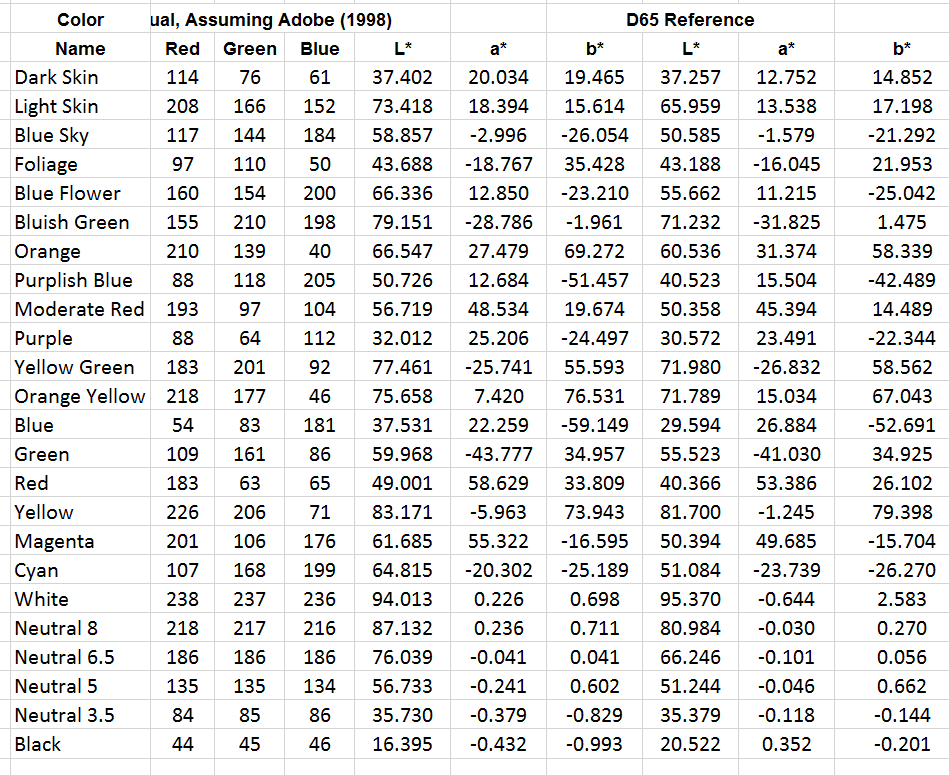 And now the Delta E and Delta ab (chromaticity) errors. First for ASP: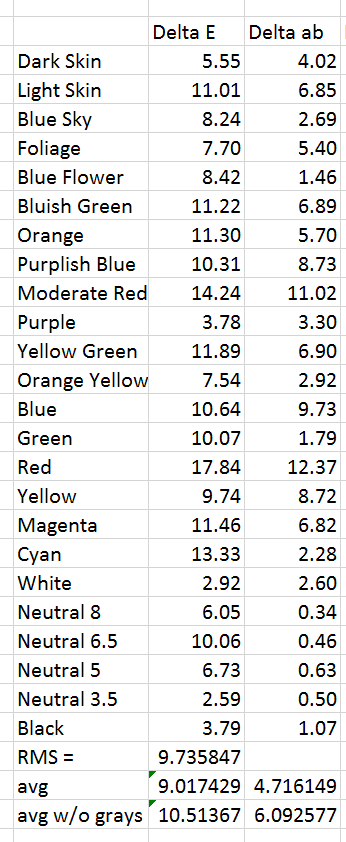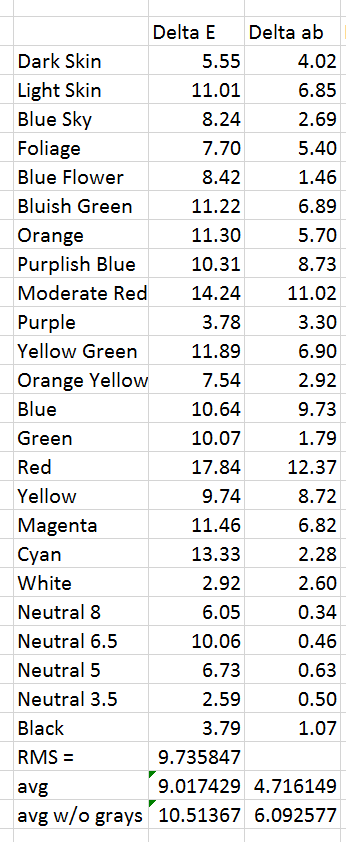 And for C1: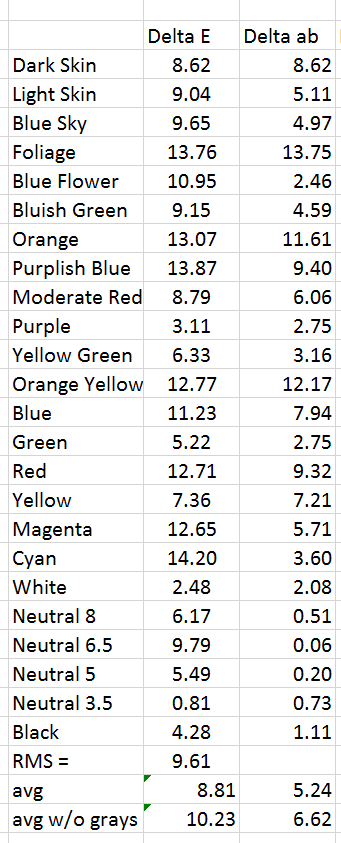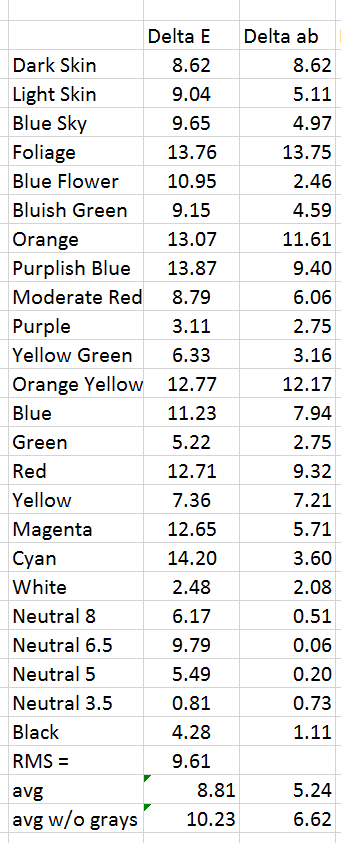 The differences are not striking, are they?
Next, the nonlinearity of the luminance of the gray squares, first for ASP: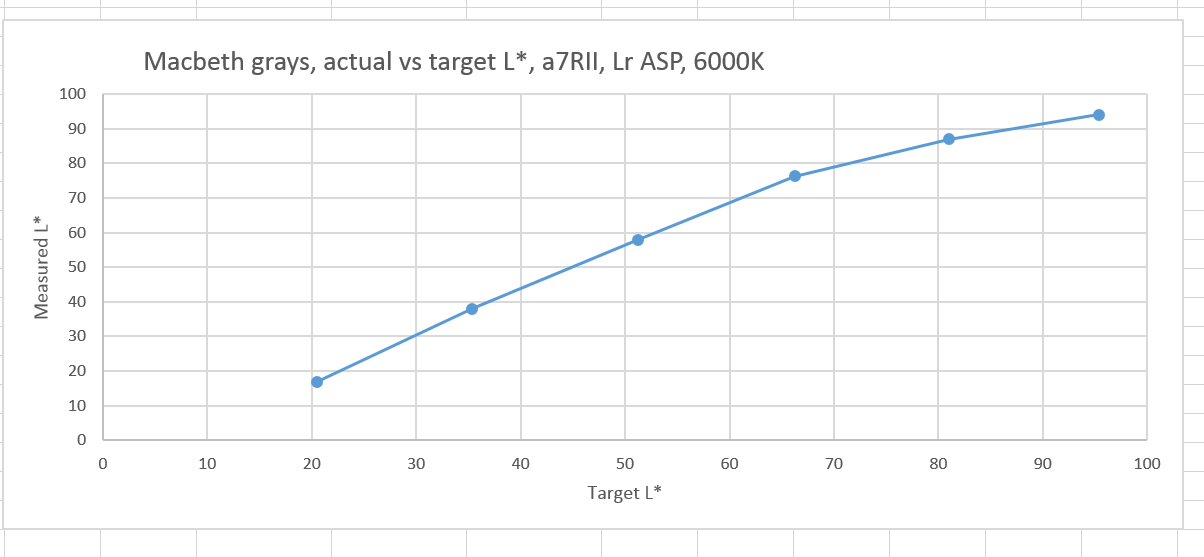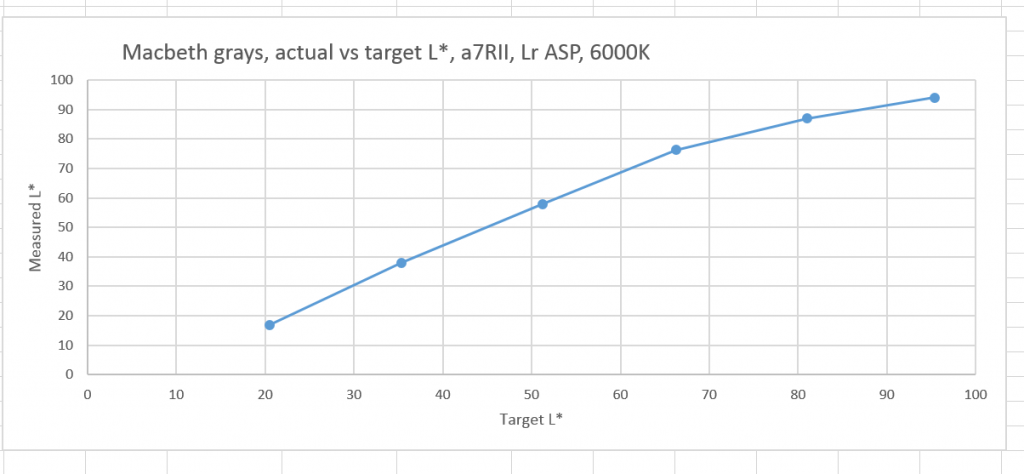 And for C1: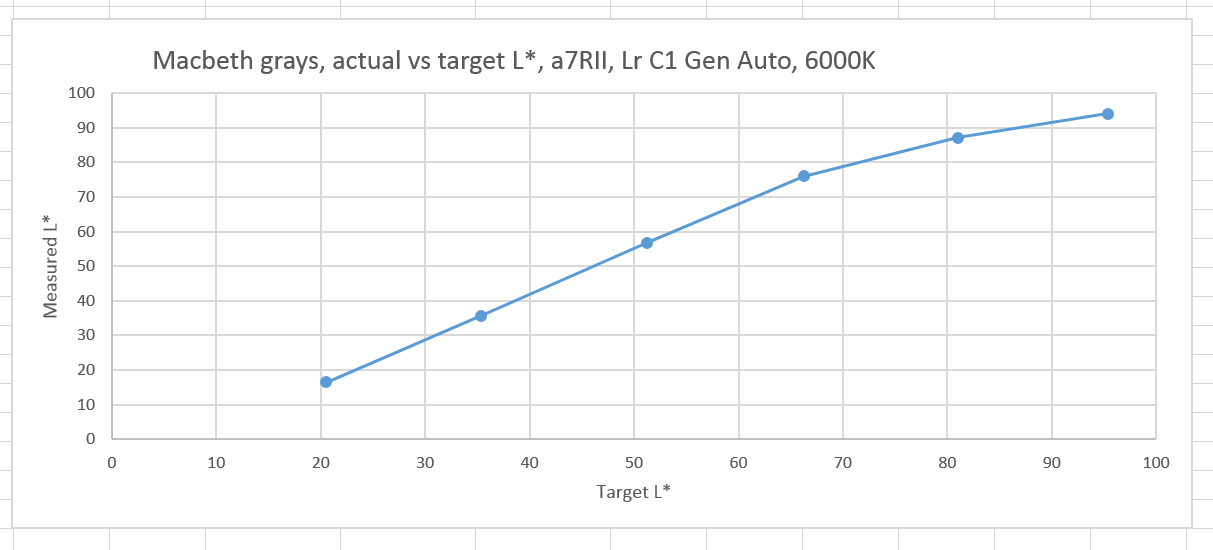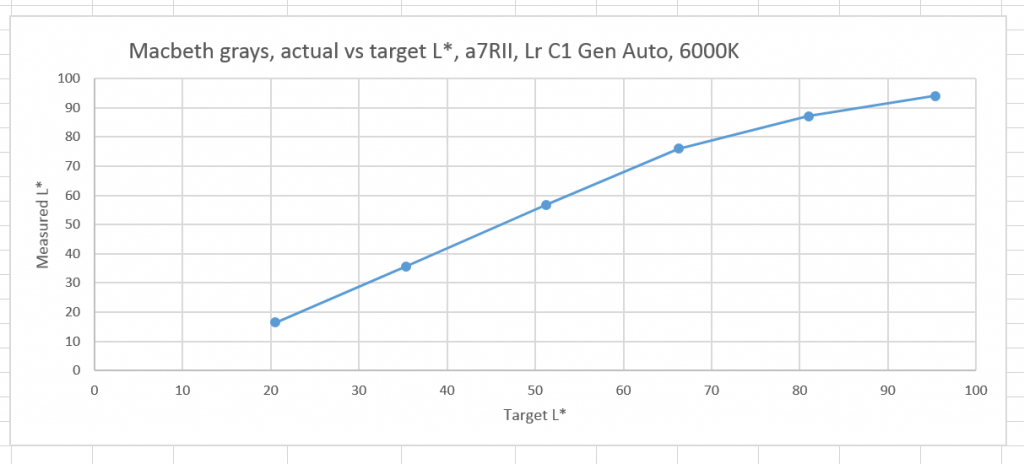 The nonlinearities  are essentially the same. That's a surprise to me.
Now, let's look at changes in chroma (or colorfulness, or, if you will, saturation, although strictly speaking CIELab has no way to measure saturation). First for ASP: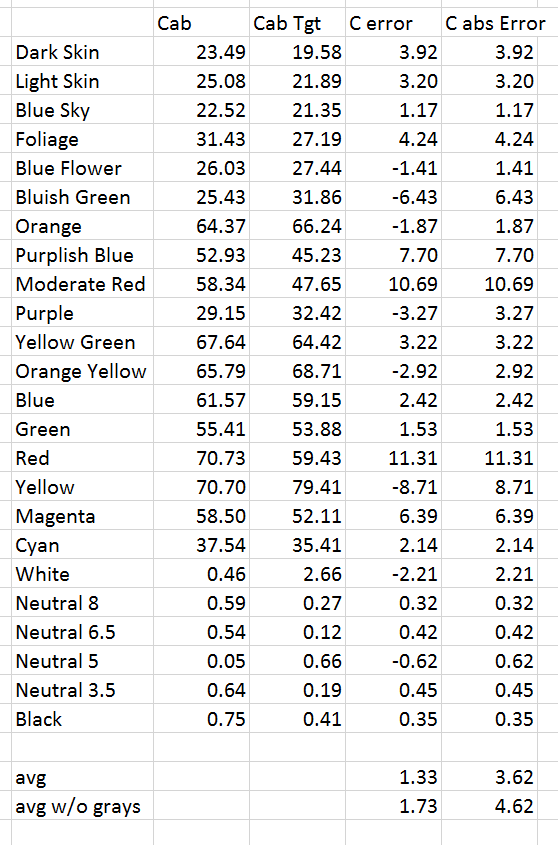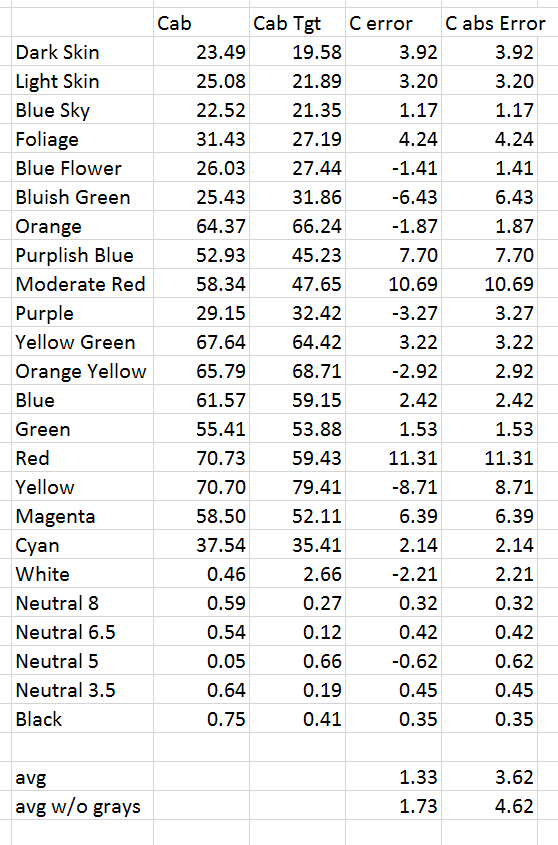 And for C1: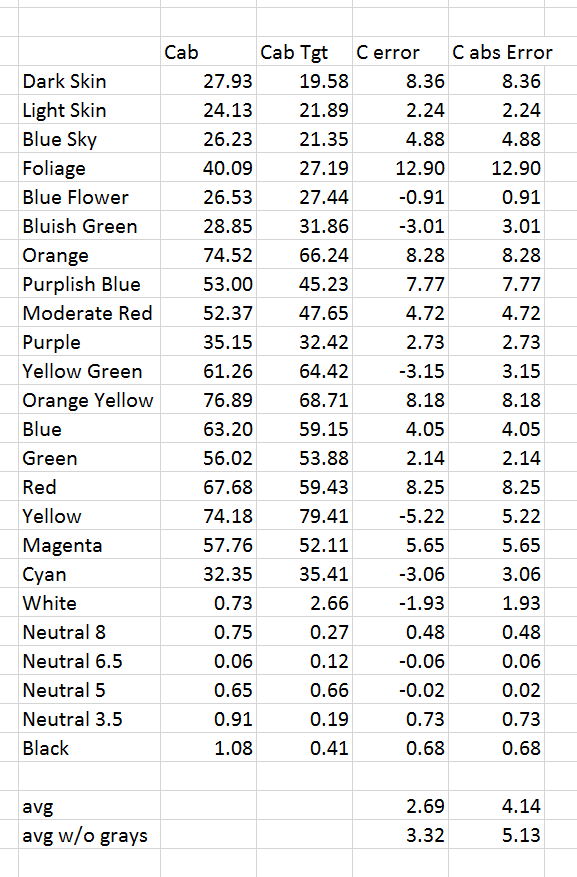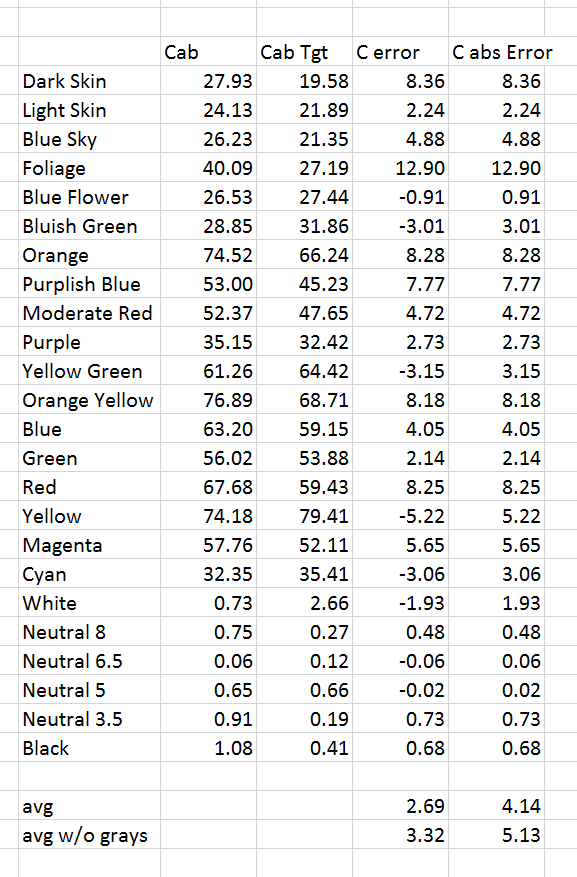 You can see that the ASP profile increases chroma slightly over what a perfect color mapping would do, and C1 increases chroma a bit more.
Now let's look at chromaticity plots for the two profiles, showing both the target and the measured chromaticities. First, ASP: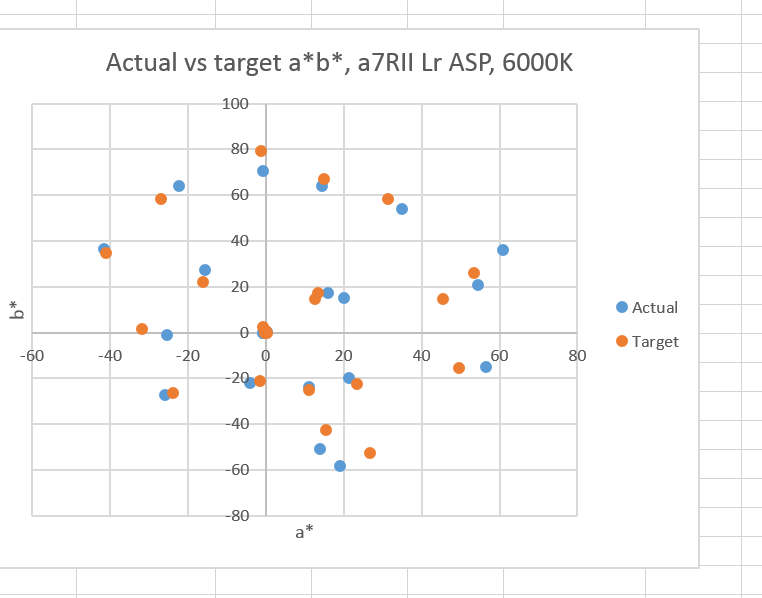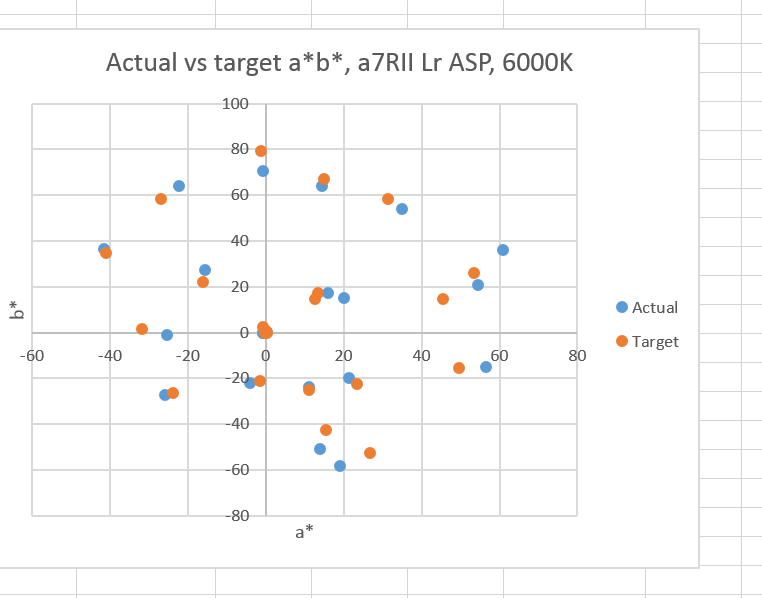 And now C1: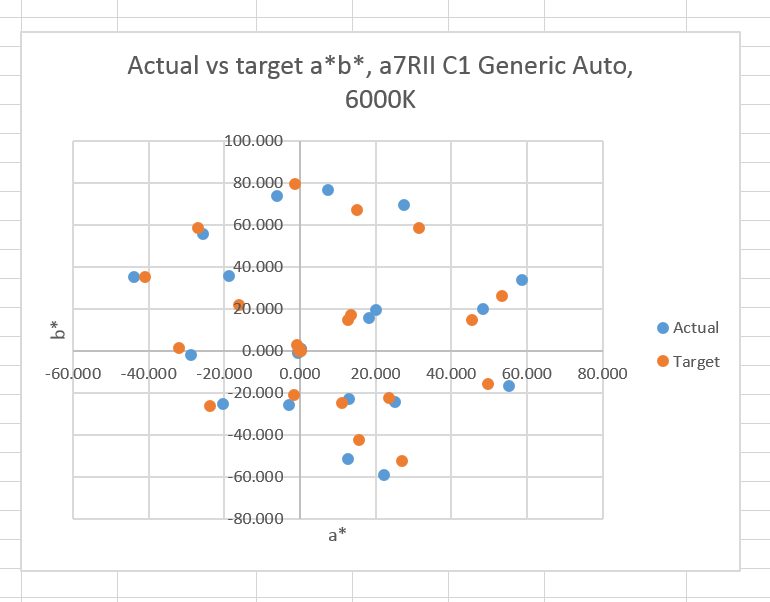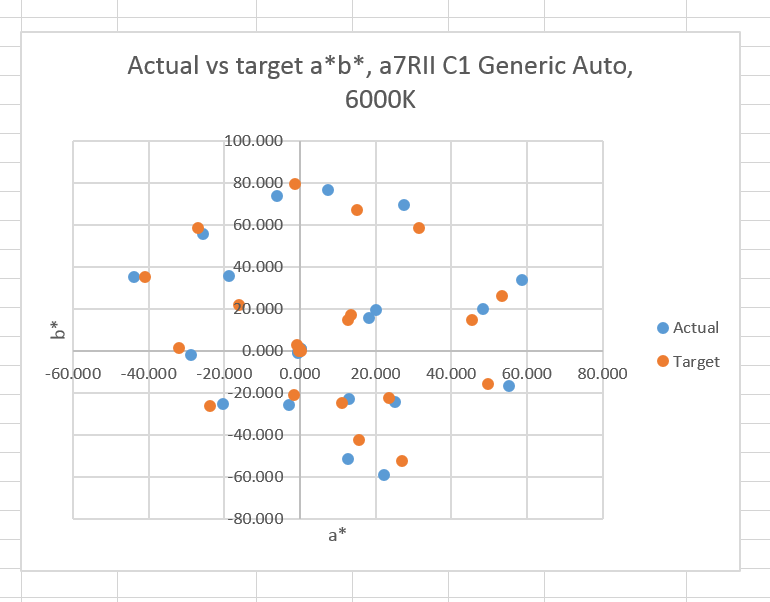 There are differences in the color mapping, but they are fairly minor. There are some systematic similarities. The intense reds are hyped a bit. The two blues that can go purple if you're not careful are moved away from magenta. Skin tones are made ruddier.
Thanks again, Alpha Photo.