This is the twelfth in a series of posts on color reproduction. The series starts here.
About the terse title: a7RII stands for the Sony alpha 7R Mark II. Lr stands for Lightroom.  ASP stands for Adobe Standard Profile. Camera Neutral is the other profile I used for this post. I think you can figure out the rest. For more information on where I got the numbers that we'll be looking at here, see this.
Here are the results that I got from shooting the Macbeth color checker with a 5000K illuminant, white balancing to the third lightest gray square in Lr CC 2015 (current version), using the Adobe Standard Profile, and default settings otherwise: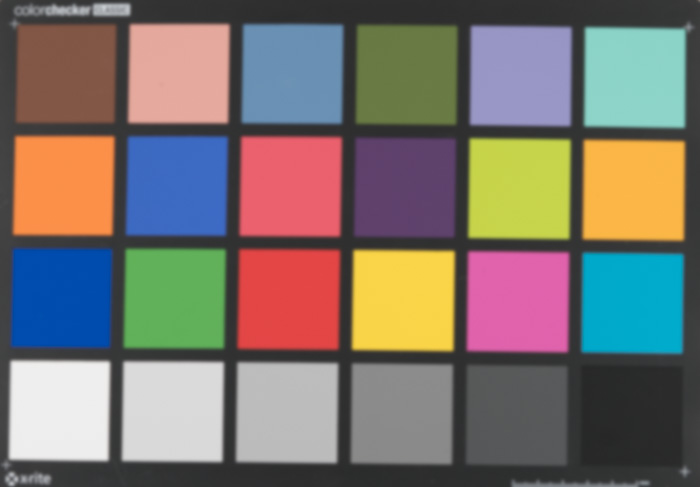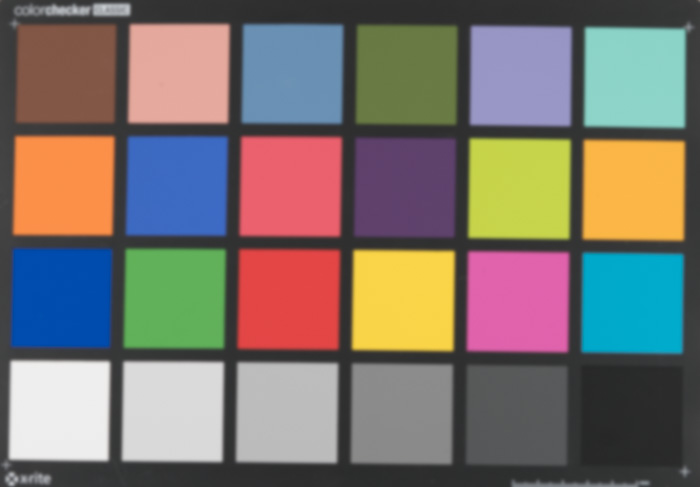 And here's what I got with the Camera Neutral profile: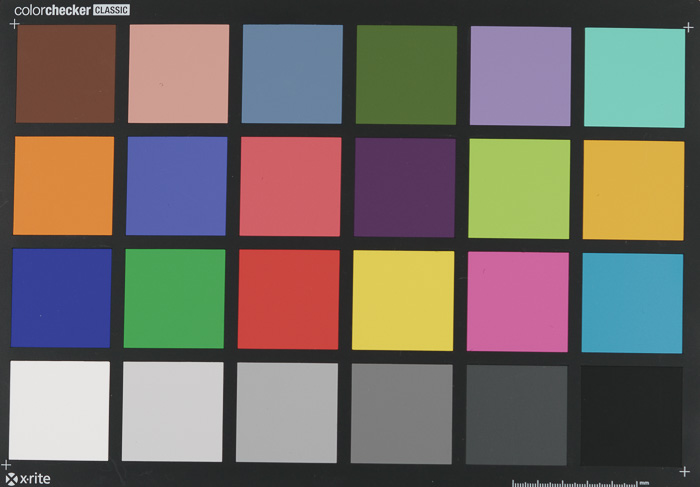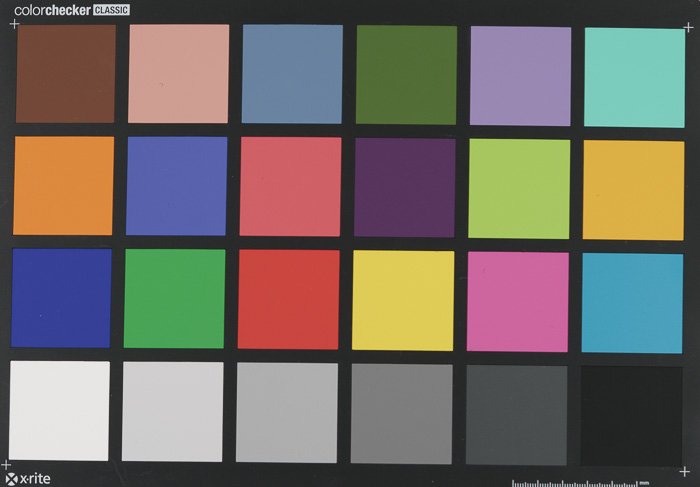 Note that both of the above are in the sRGB color space, which can't dependably  represent the entirety of the gamut of  the Macbeth color checker colors, so use them only for a rough idea. Numbers follow, and they are with a 6000K illuminant.
This time, I exported the images to Ps in the Adobe RGB color space. That should increase the accuracy somewhat.
The target vs actual numbers, in CIELab, first for ASP: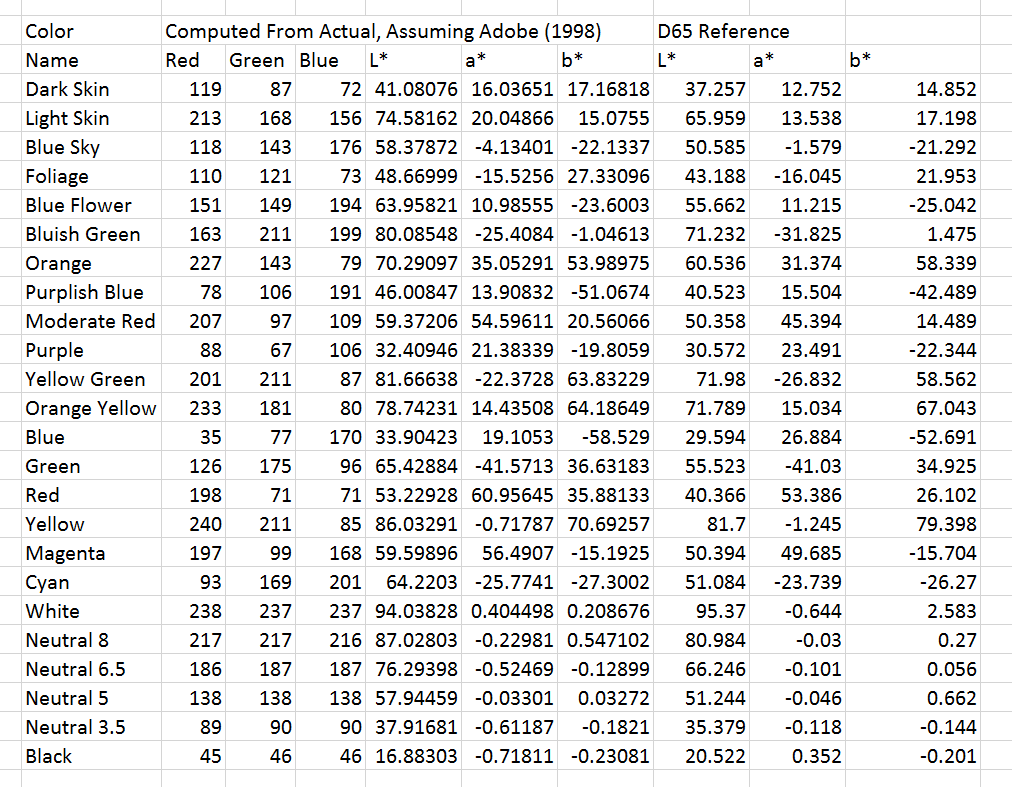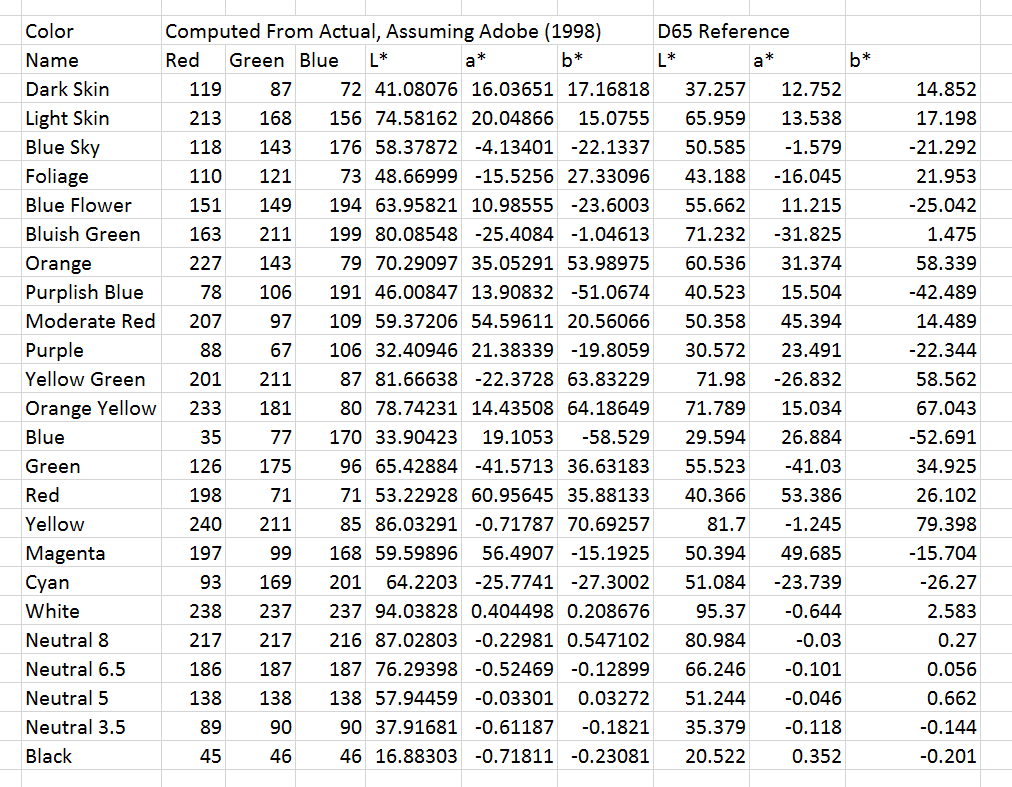 And for Camera Neutral: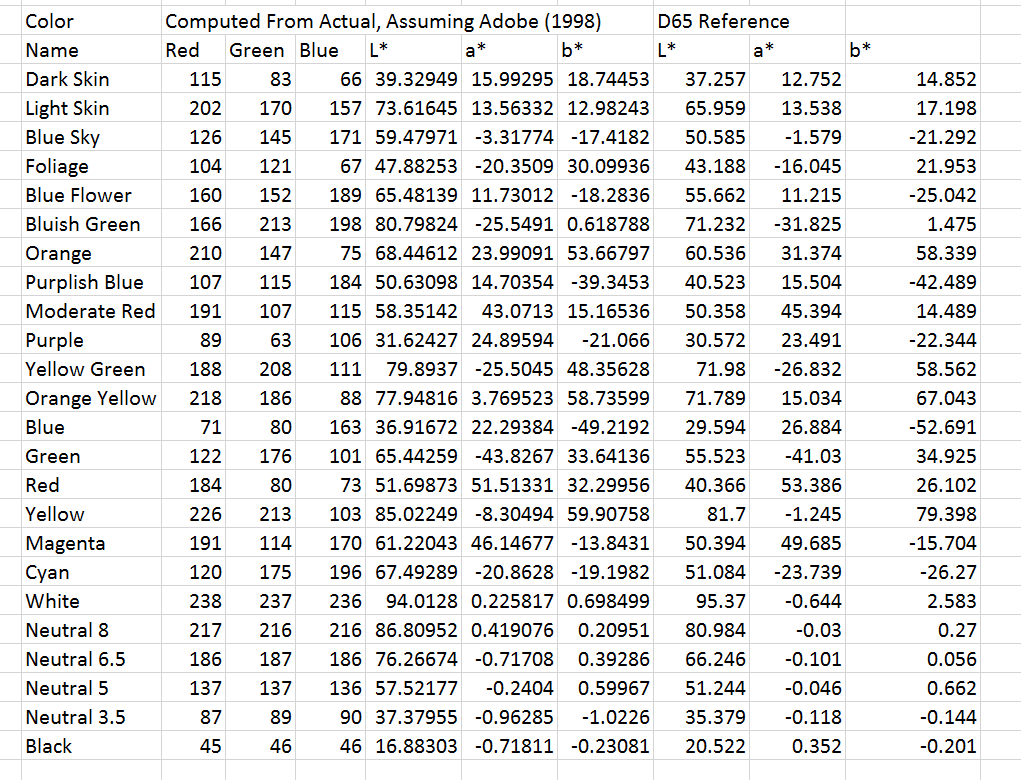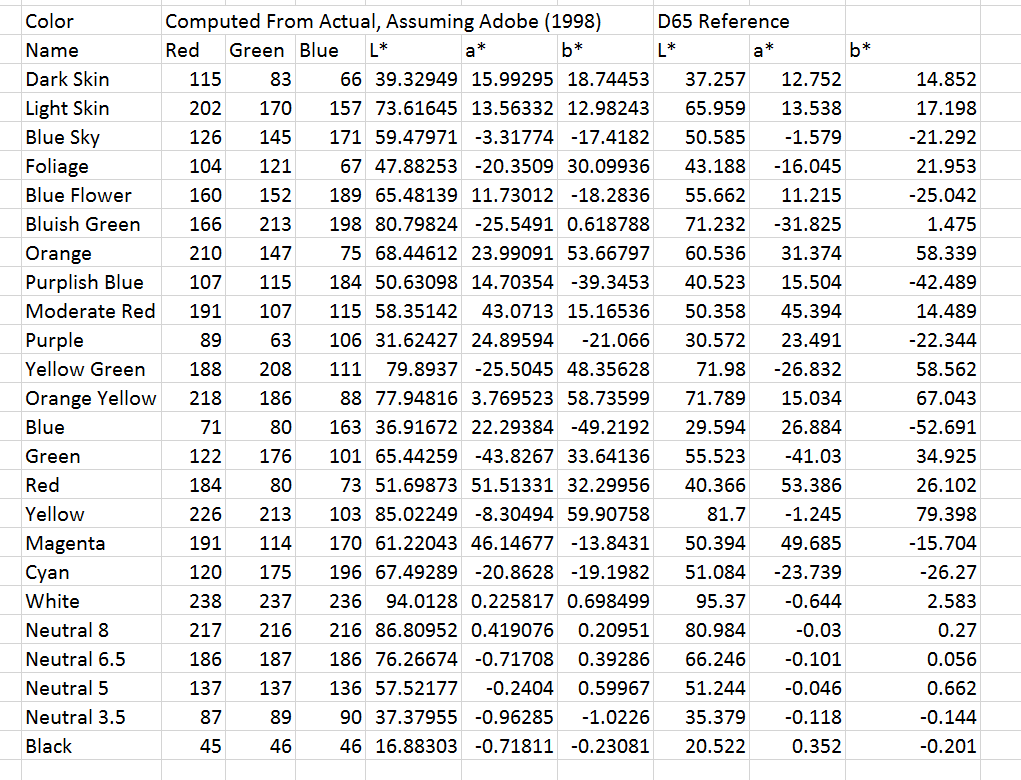 And now the Delta E and Delta ab (chromaticity) errors. First for ASP: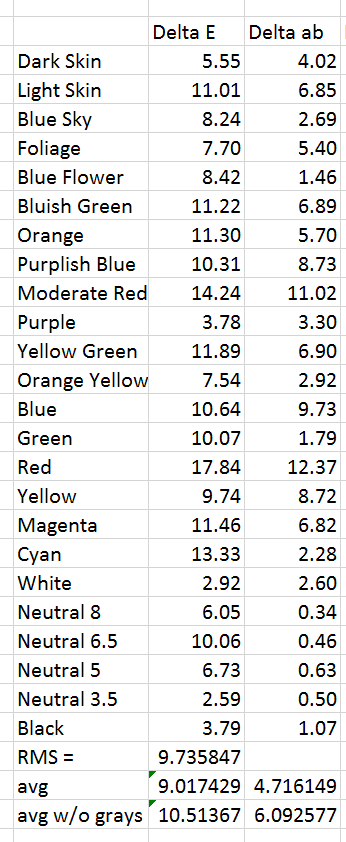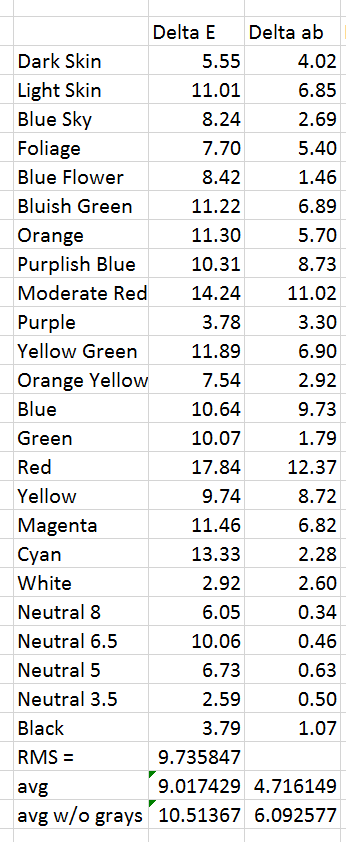 And for Camera Neutral: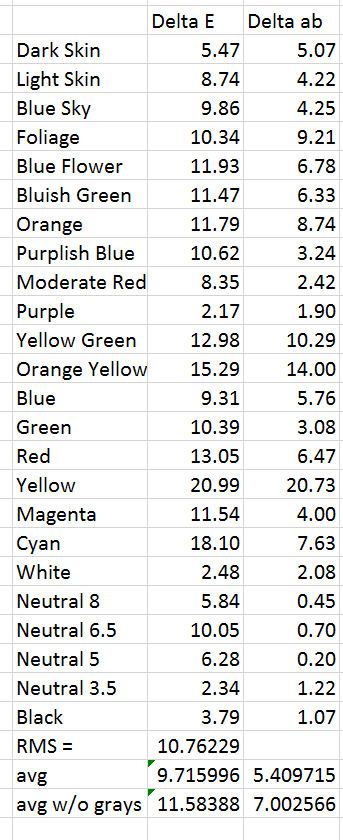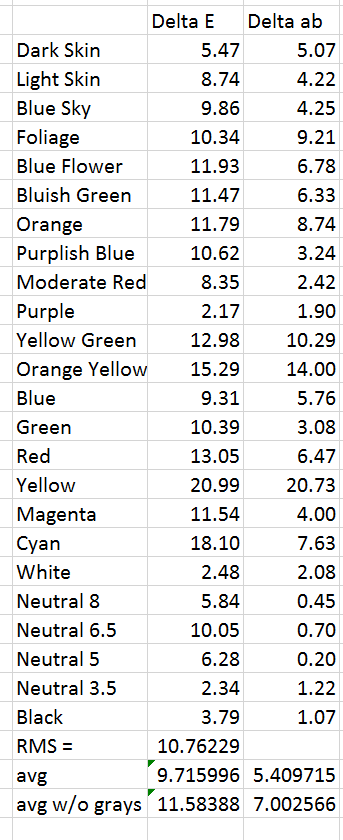 You can see that the Camera Neutral errors are somewhat higher.
Next, the nonlinearity of the luminance of the gray squares, first for ASP: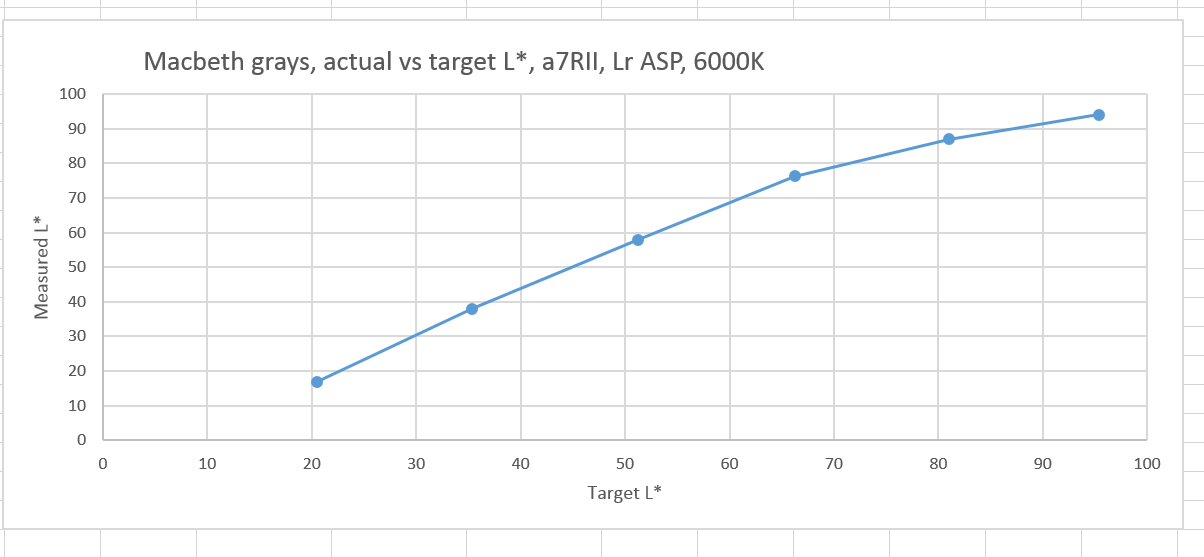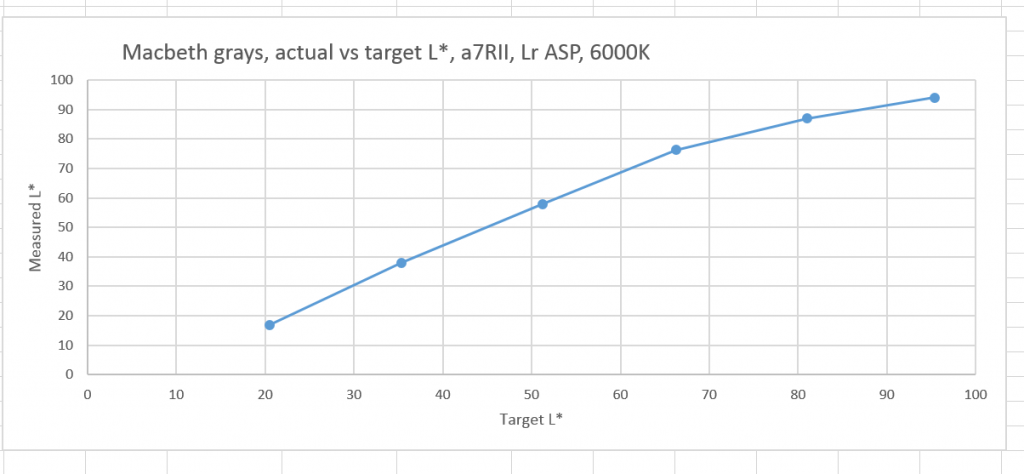 And for Camera Neutral: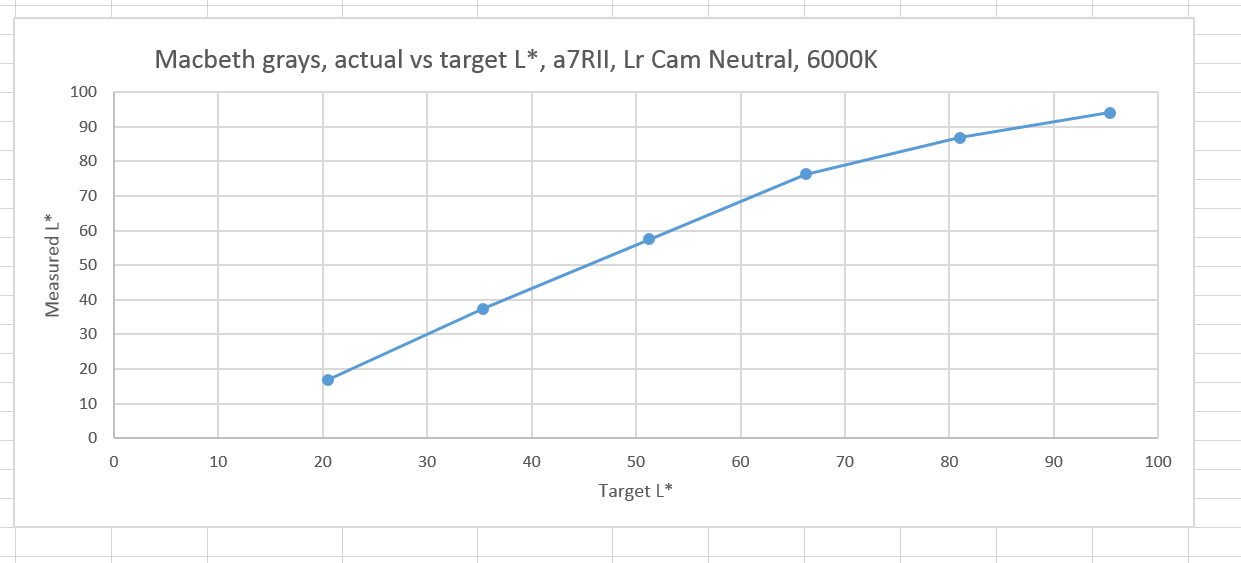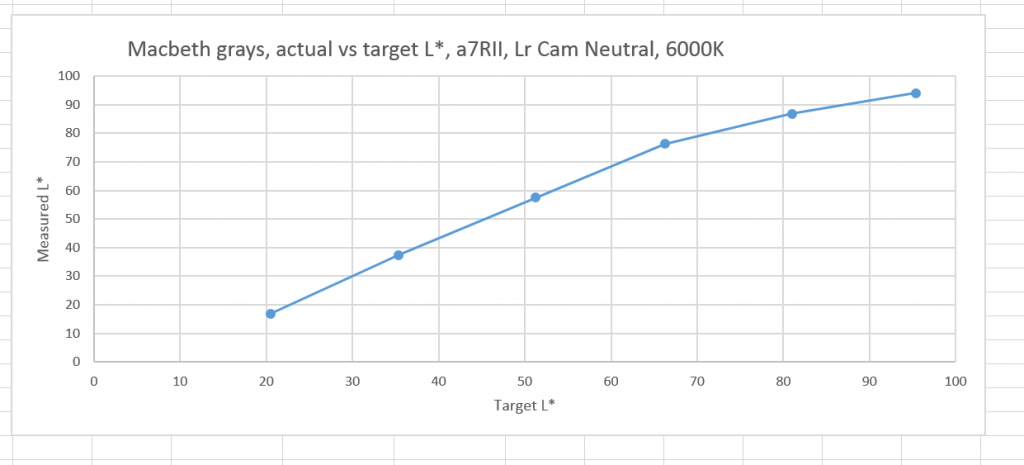 The nonlinearities  are essentially the same, indicating that they come from Lr processing that is common to the Lr image processing chain, not from the profiles themselves.
Now, let's look at changes in chroma (or colorfulness, or, if you will, saturation, although strictly speaking CIELab has no way to measure saturation). First for ASP: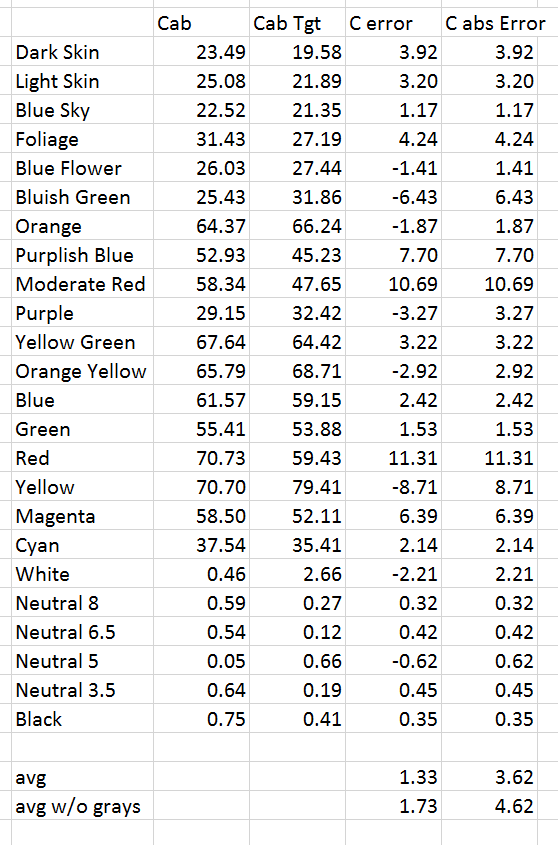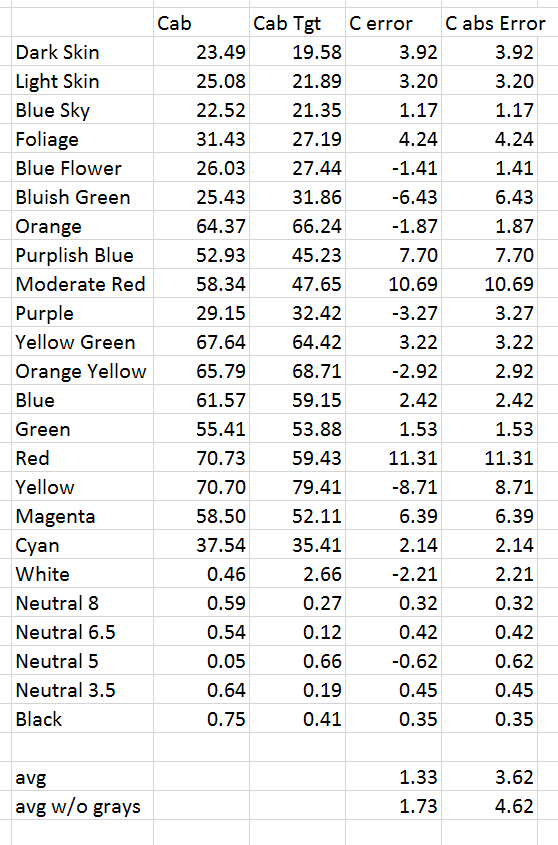 And for Camera Neutral: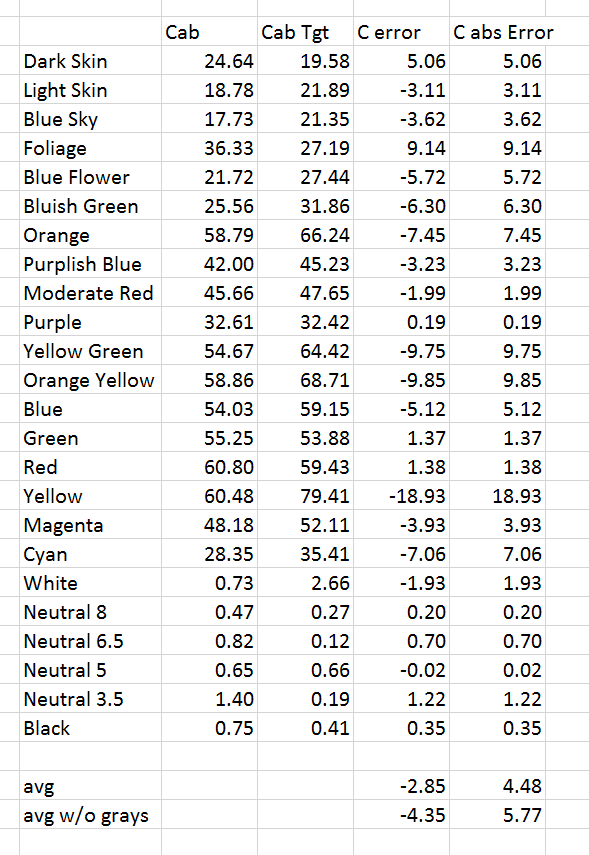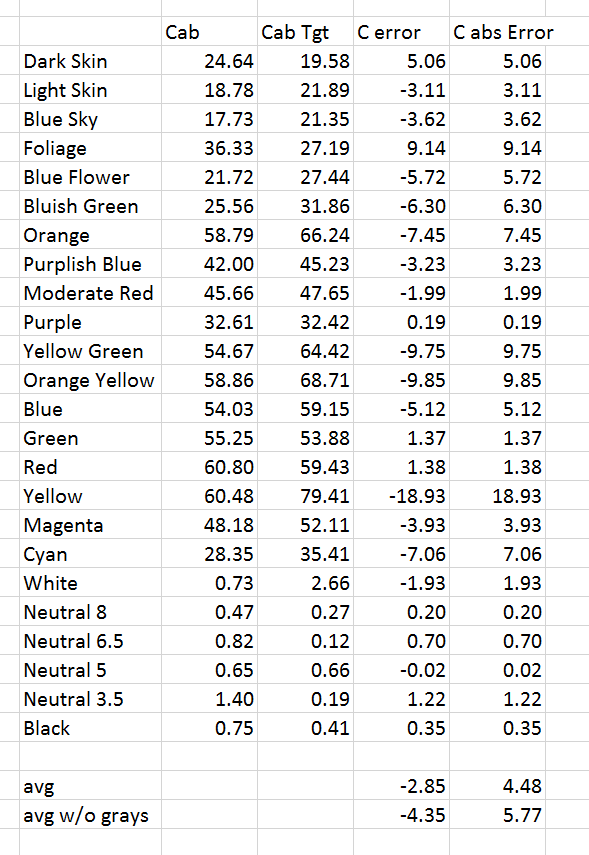 You can see that the ASP profile increases chroma slightly over what a perfect color mapping would do, and the Camera Neutral decreases chroma, on average, by quite a bit.
Now let's look at chromaticity plots for the two profiles, showing both the target and the measured chromaticities. First, ASP: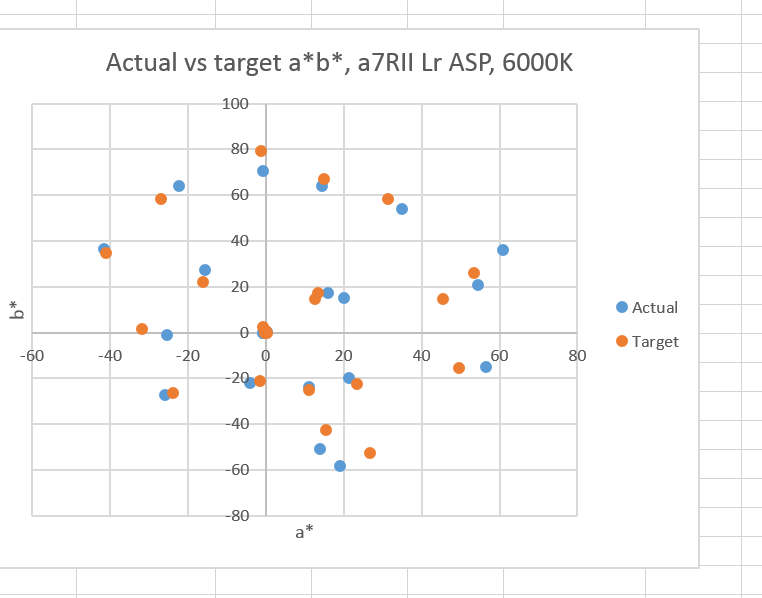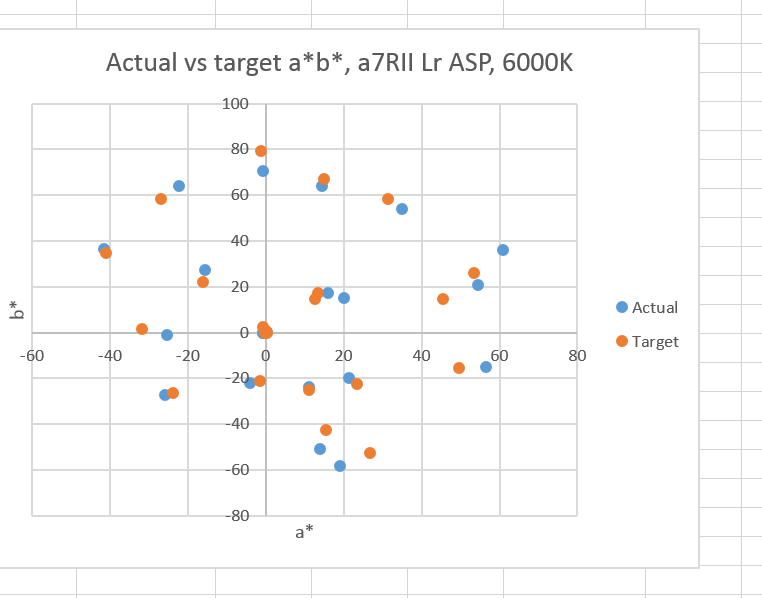 And now Camera Neutral: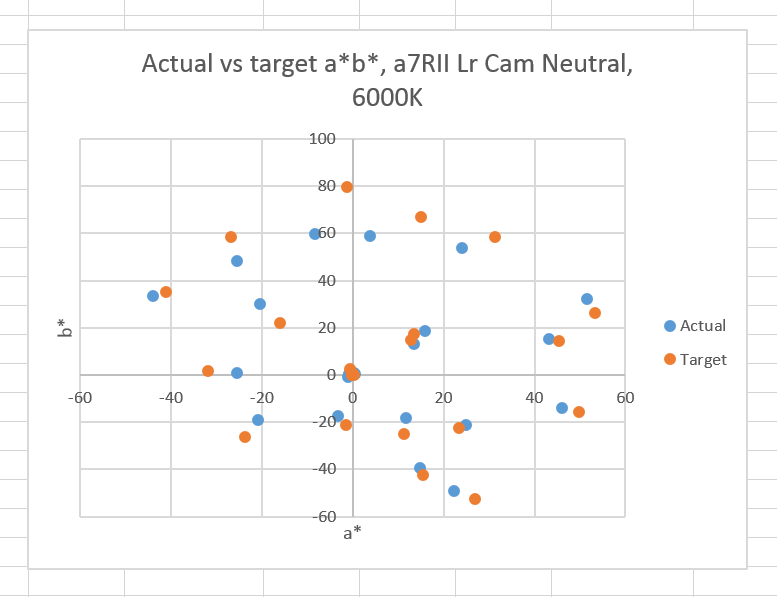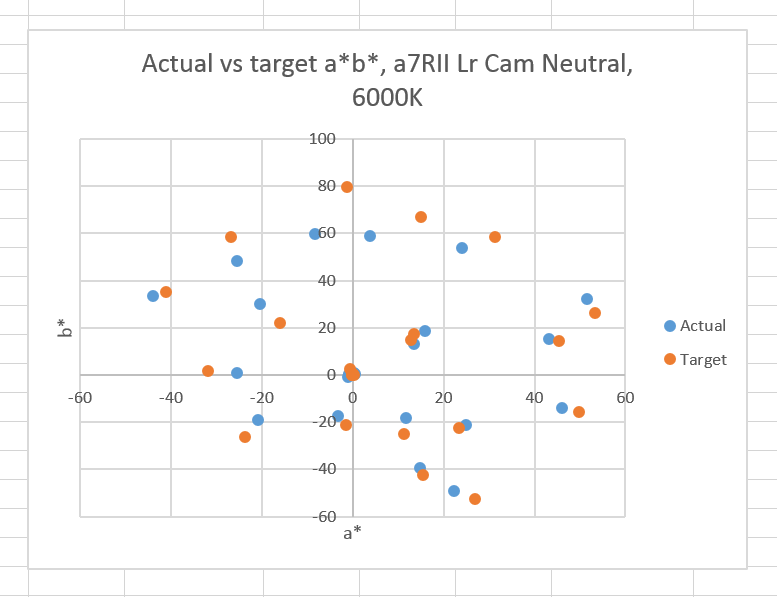 Interestingly, Camera Neutral is not more neutral than Adobe Standard in the sense that it distorts colors less, although it is more neutral in the sense that it moves colors closer to the gray axis.