A few weeks ago, I published a way to circumvent the star-eater spatial filtering that the Sony a7RII with current firmware silently switches to for exposures of longer than 3.2 seconds. Several people asked me if that trick worked with the a7SII. I didn't know, and couldn't find out since I had no access to that camera.
Today, Ian Norman, of lonelyspeck.com, provided me with three dark frames from the a7SII. All were 4-second uncompressed exposures at ISO 1600, but with different drive modes.
I performed my frequency analysis on the red raw channels. Here's the result with the drive in single shot mode: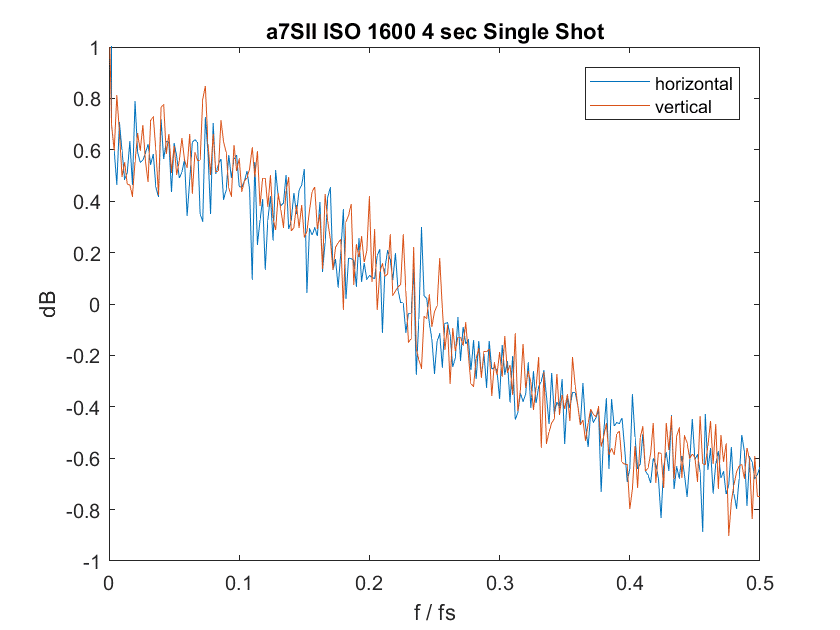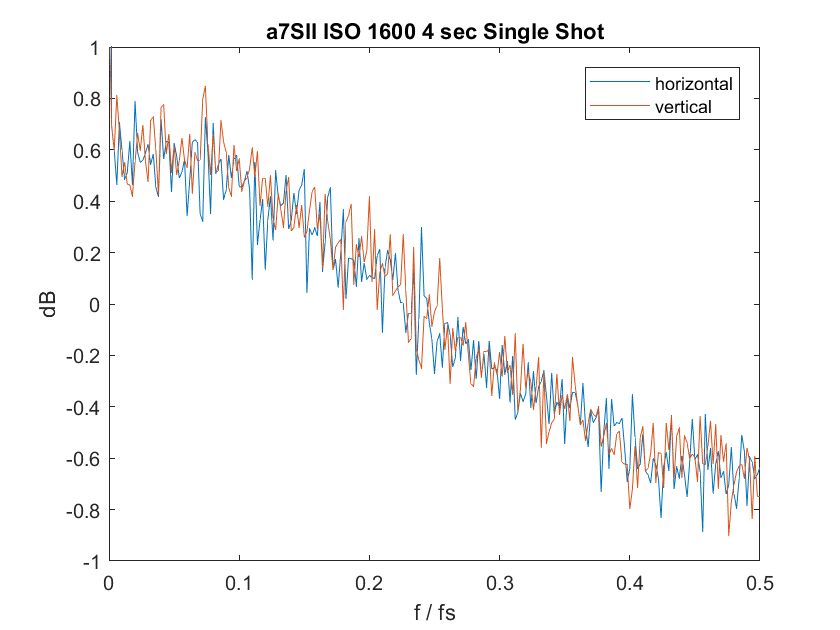 We've seen this before, and it is the star-eater signature.
In single shot mode, the a7SII operates with 14-bit precision when writing uncompressed files.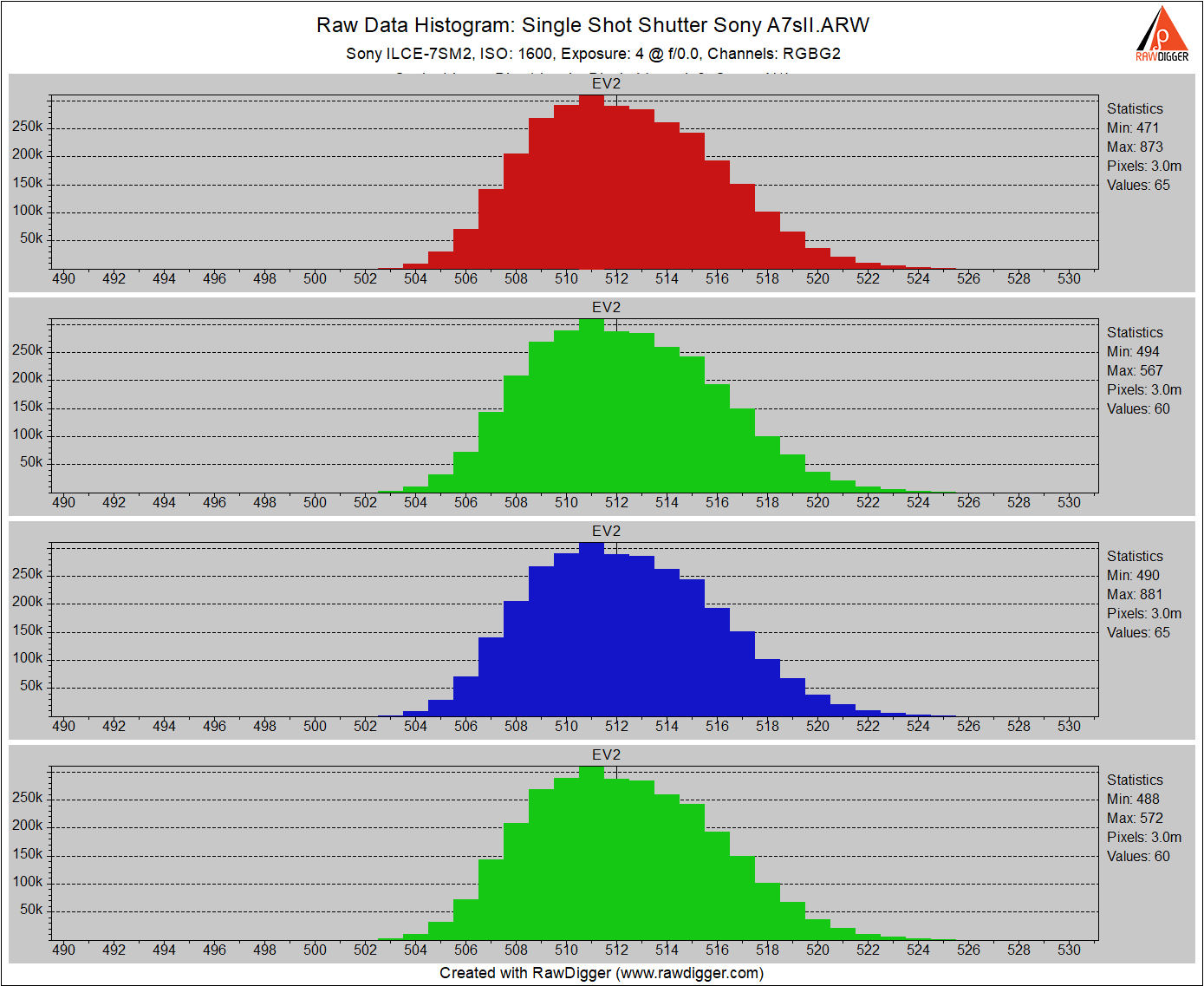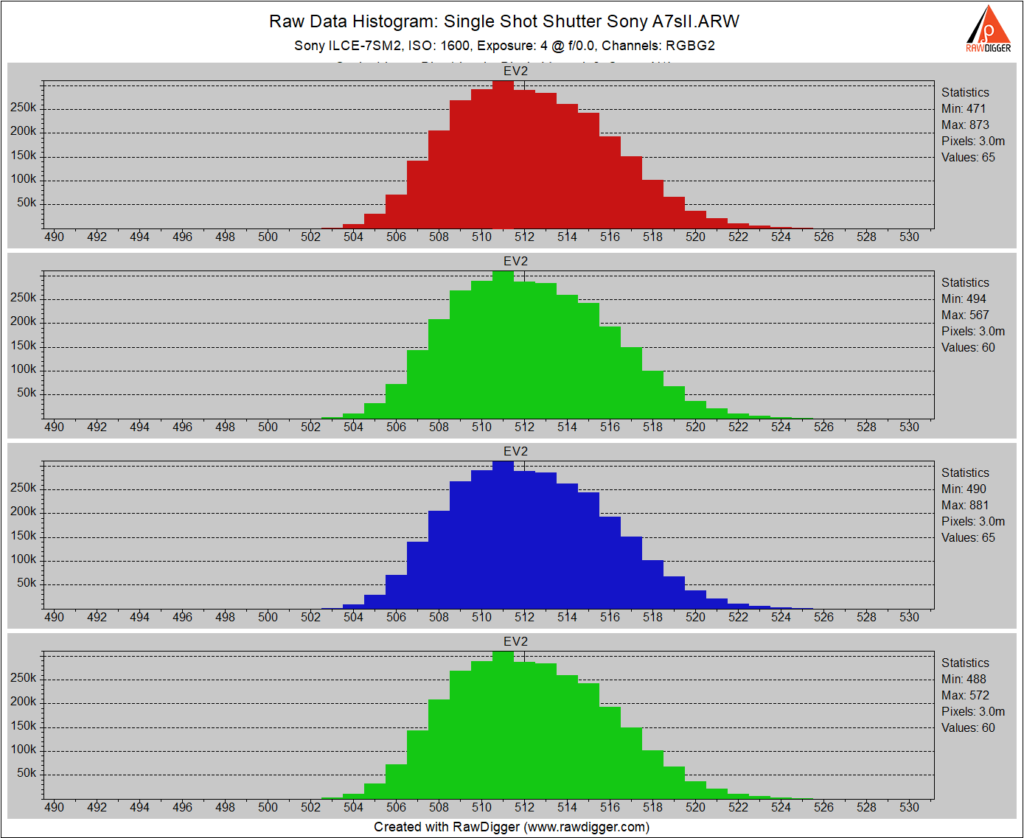 With the drive set to what Ian calls Speed Priority Continuous: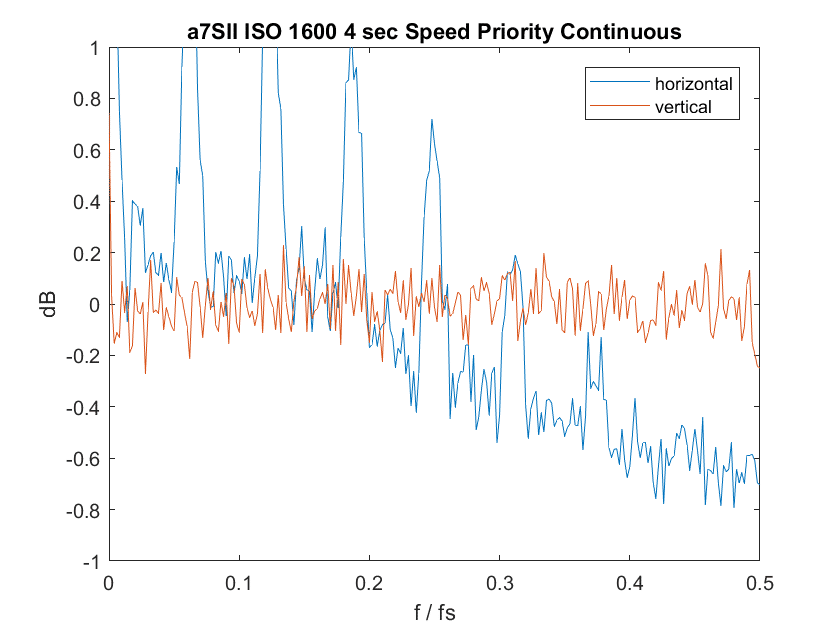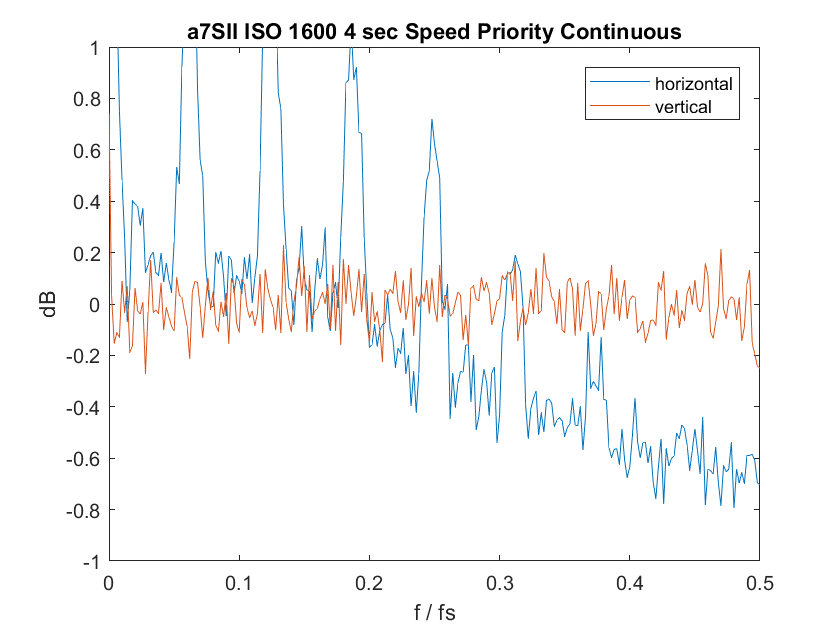 No star-eating. Some horizontal falloff with increasing frequency, though.
In this drive mode, the camera only can manage 12-bit precision: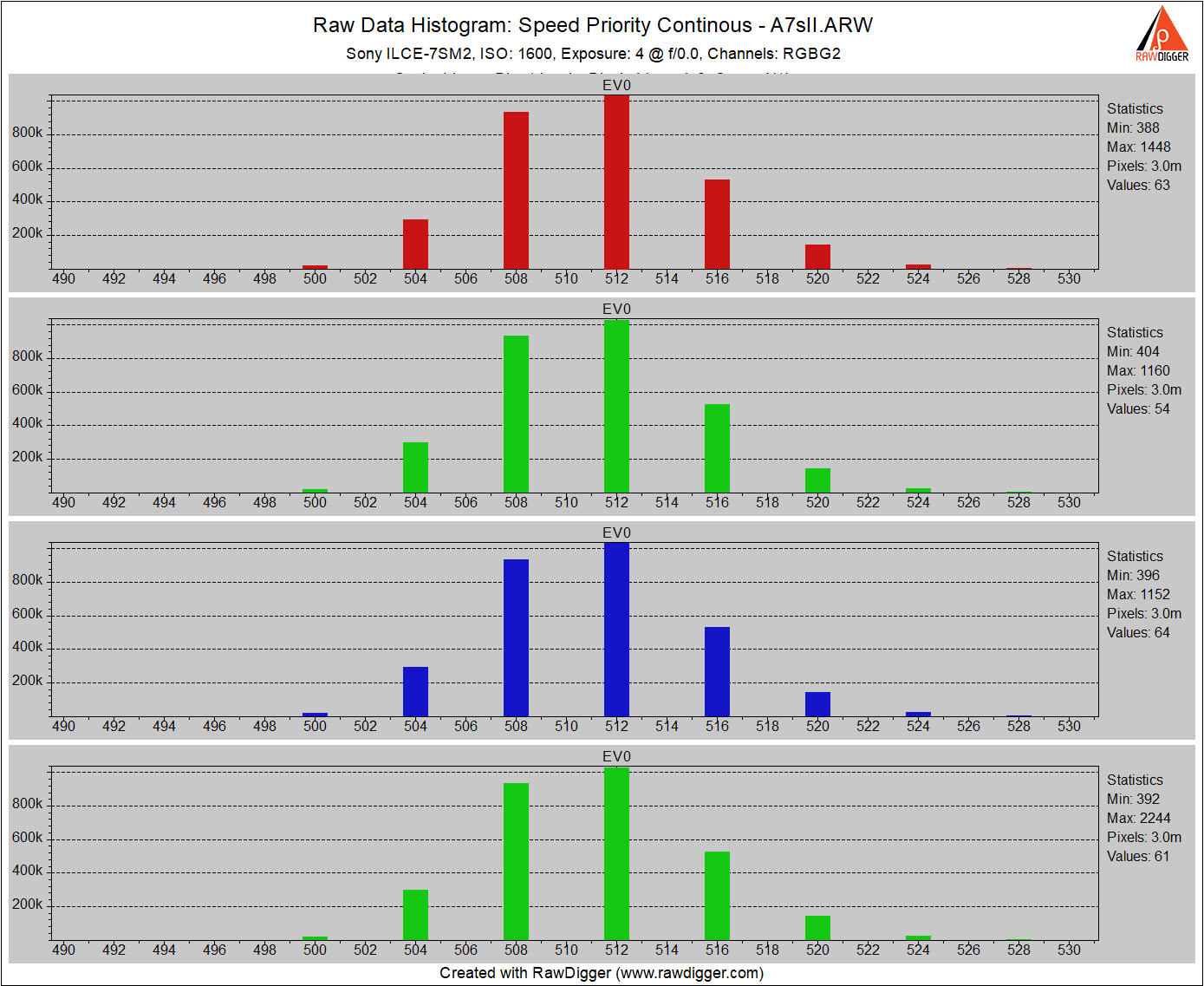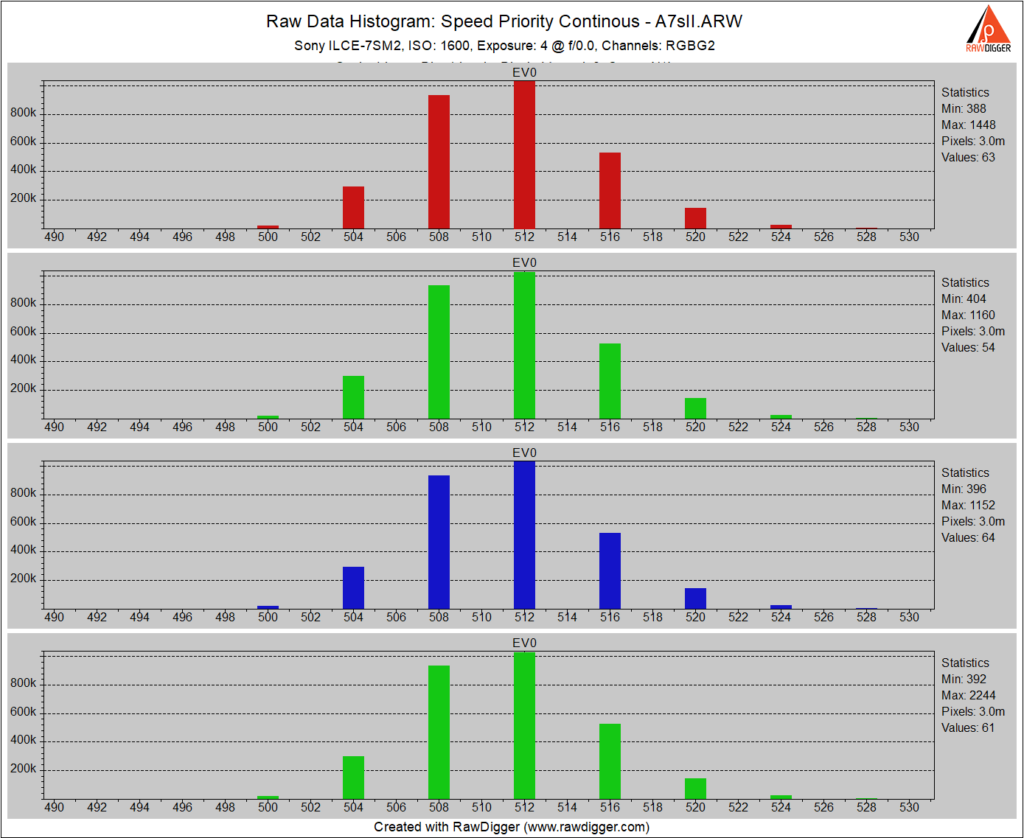 In what Ian calls rapid-fire continuous mode (I'm taking him at his word on these names; I have never seen the camera):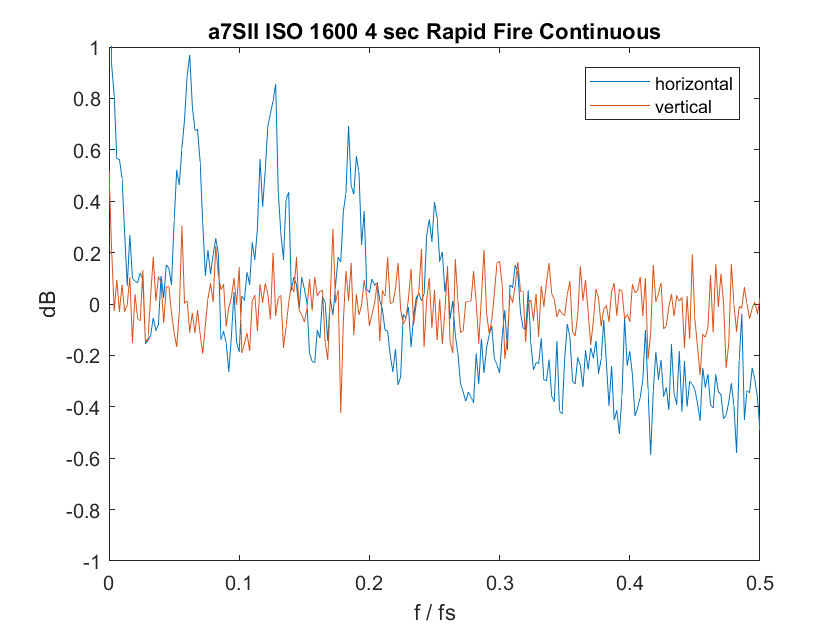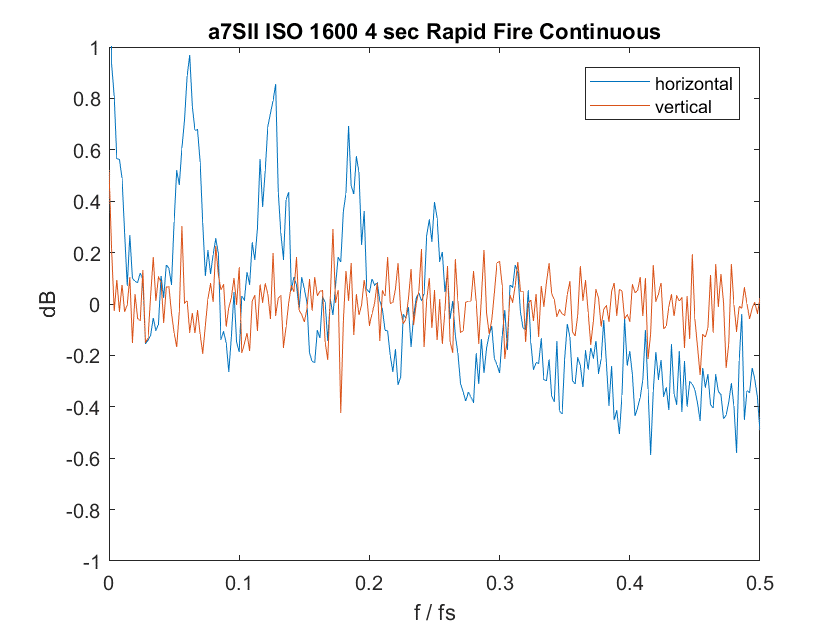 That looks like there's no star-eating taking place, and the horizontal trace looks better than the speed-priority one.
In this mode, the camera is also 12 bits: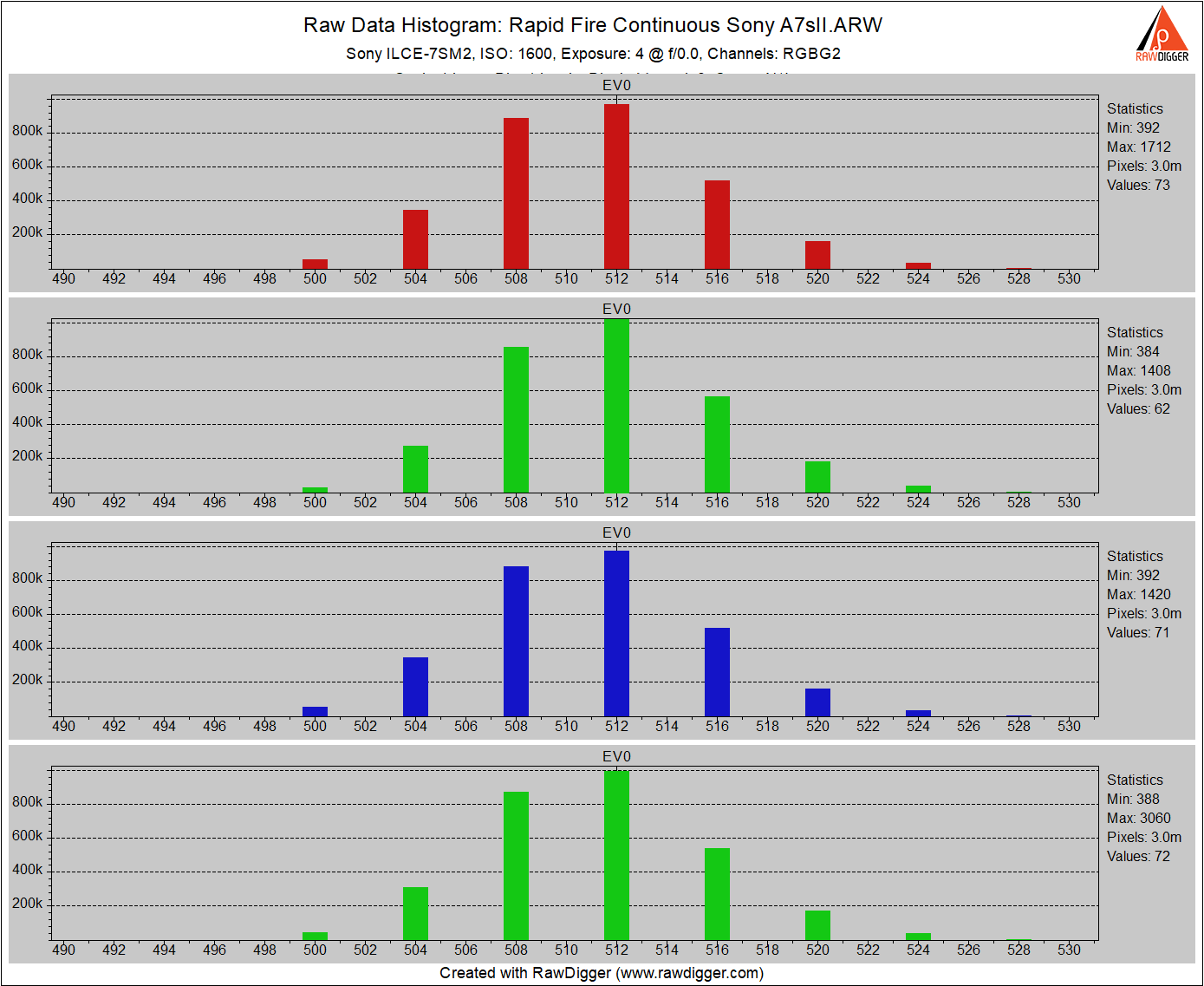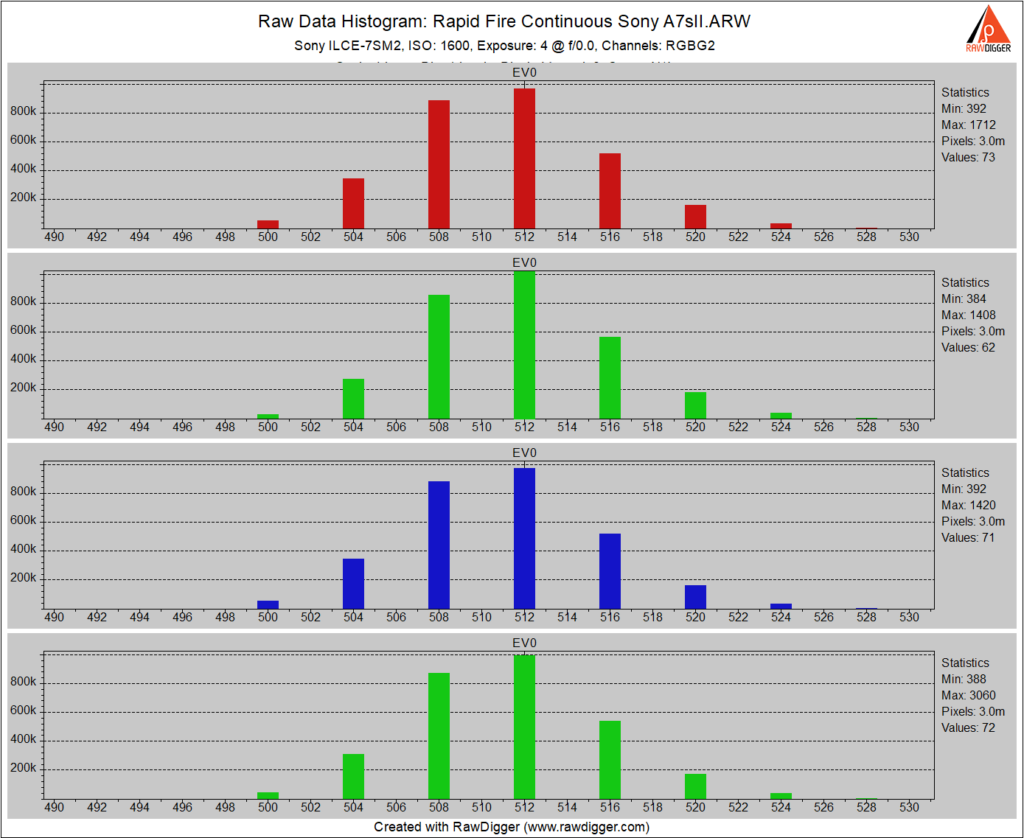 To net it out, it looks like the workaround will work for the a7SII as well as the a7RII.
Thanks, Ian.