Last Saturday night, my wife and I went to dinner with two artists who were in town for a workshop (My recovery has progressed to the point where I can now get around with a cane.) She's a watercolorist; he works with oils. She asked an interesting question, which I will paraphrase as: "How does an artist move along the pathway from a realistic rendering of what's in front of your face to a personal vision?" In this case, "personal vision" is to be interpreted broadly; it could mean adapting a personal style with the work remaining acutely representational, or moving towards all completely into abstraction. In an orthogonal dimension, it could mean incorporating social, intellectual, environmental, or political intent into your work.
As you might imagine, I had a lot to say about the subject. However, because of the ebb and flow of the dinner conversation, I didn't get the chance to say much of it. That's probably just as well; I spared everyone what could have turned into a monologue on my part. Monologues are what web logs are all about, and therefore I don't feel similarly constrained in this post. So here goes my answer to the question. I will emphasize photography, and only generalize to other artistic pursuits at the end. I will also caution readers that I am not very far along the path, although I have trodden it for many years. Someone who's farther along may have a different – and probably more valuable – perspective.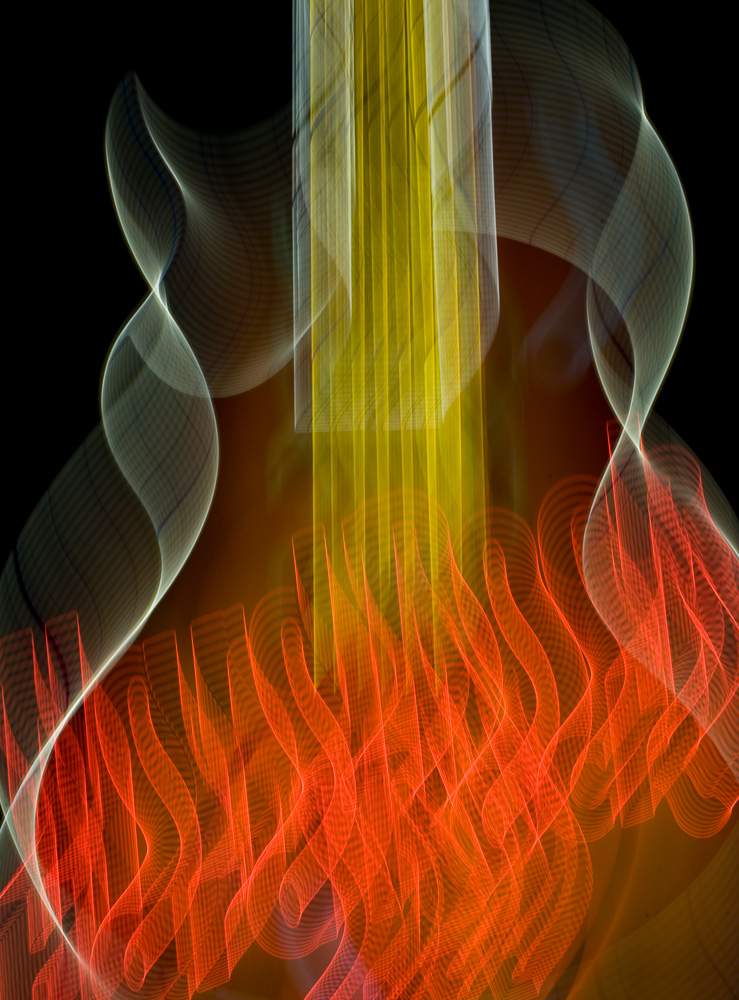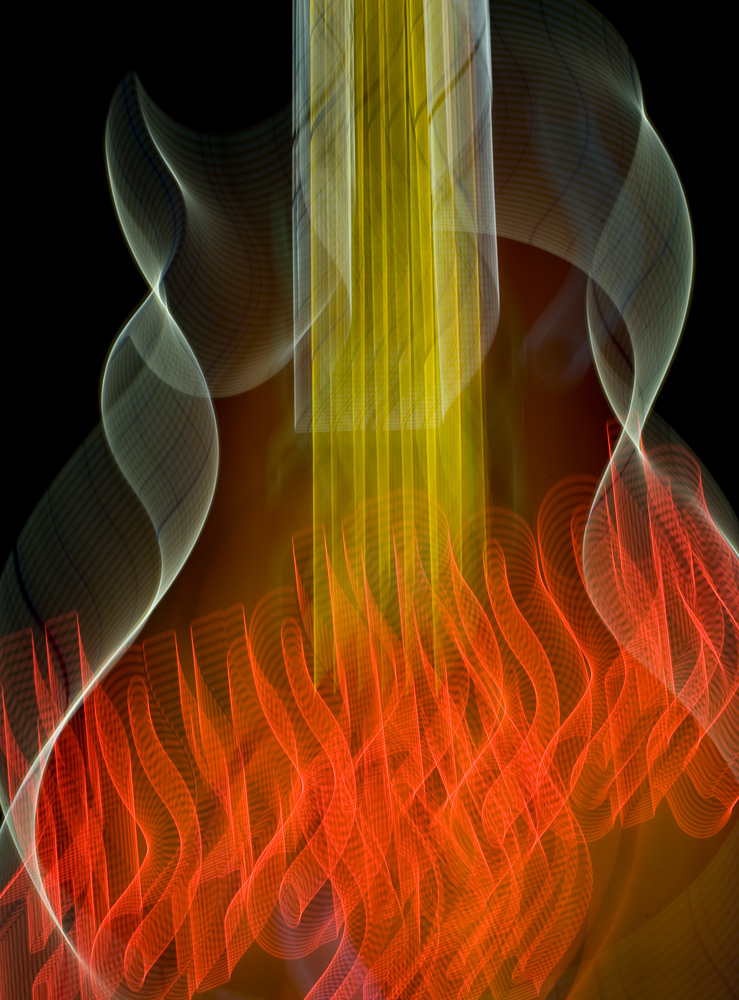 Before I get started, I'll relate a somewhat depressing conversation that I had with a co-worker in the eighties. It went something like this:
"I understand that you been painting for 10 or 15 years now."
"That's right."
"What kinds of things you paint?"
"I don't paint anymore."
"Why not?"
"I got to be pretty good, but I found out I didn't have anything to say."
My personal bias is that we all have something to say. We may be afraid to say it. Acting on our inborn artistic abilities may have been trained out of us over the years. But I think that we can all come into our fears and get in touch with our creative abilities. In what follows, I'll assume that that's true.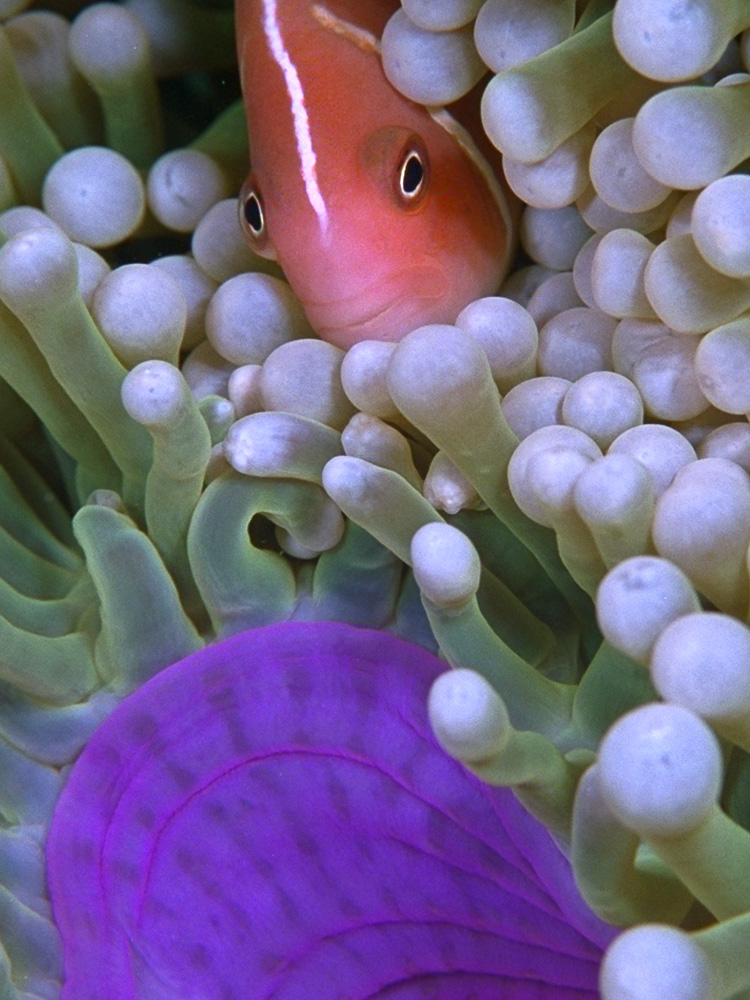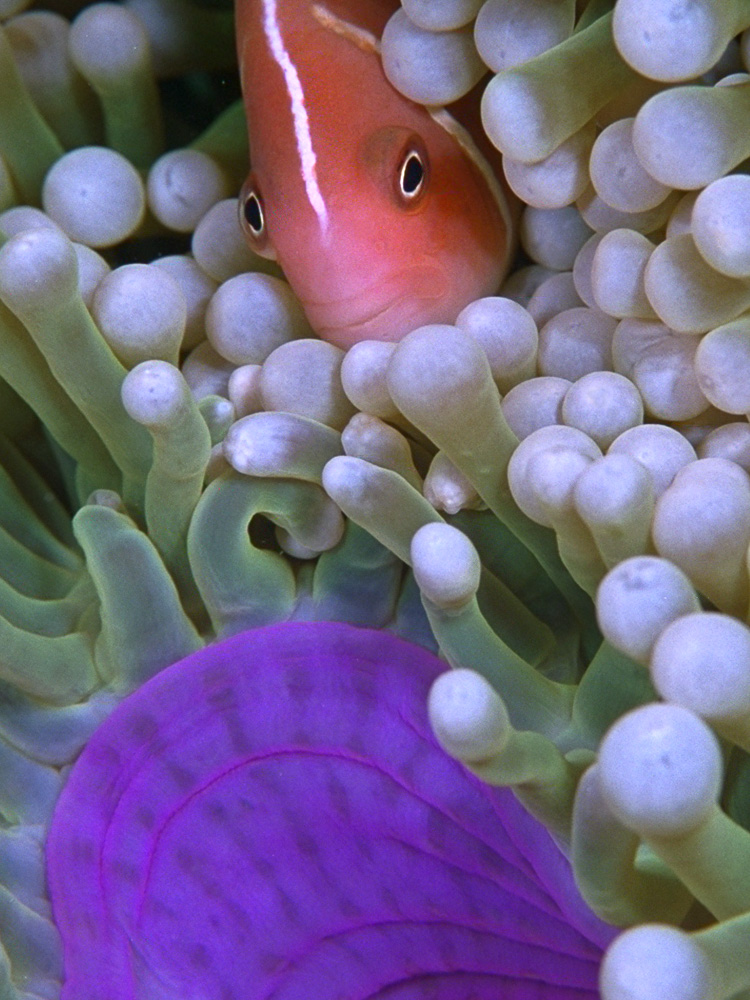 In my experience, artistic maturity comes from looking critically at your own work, and at the work of others. Of the two, I believe your own work is by far the most important. In fact, I have repeatedly made the point in this blog that your work will teach you what you need to do to make it better if you listen to it. There is good news and bad news here. The good news is that there is a sure path to better work. The bad news is that you need to keep working to find it.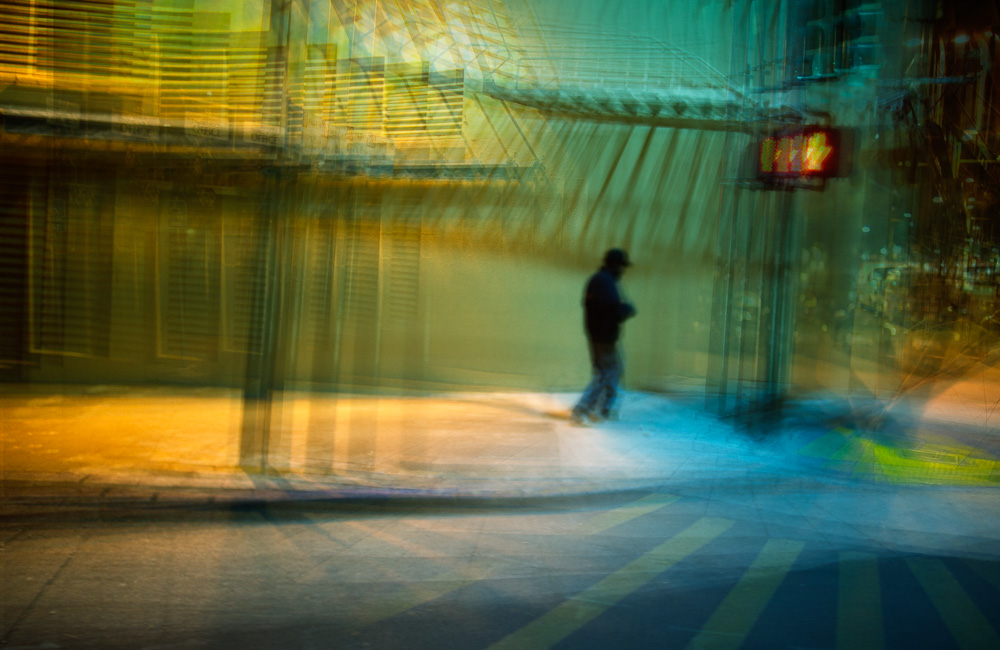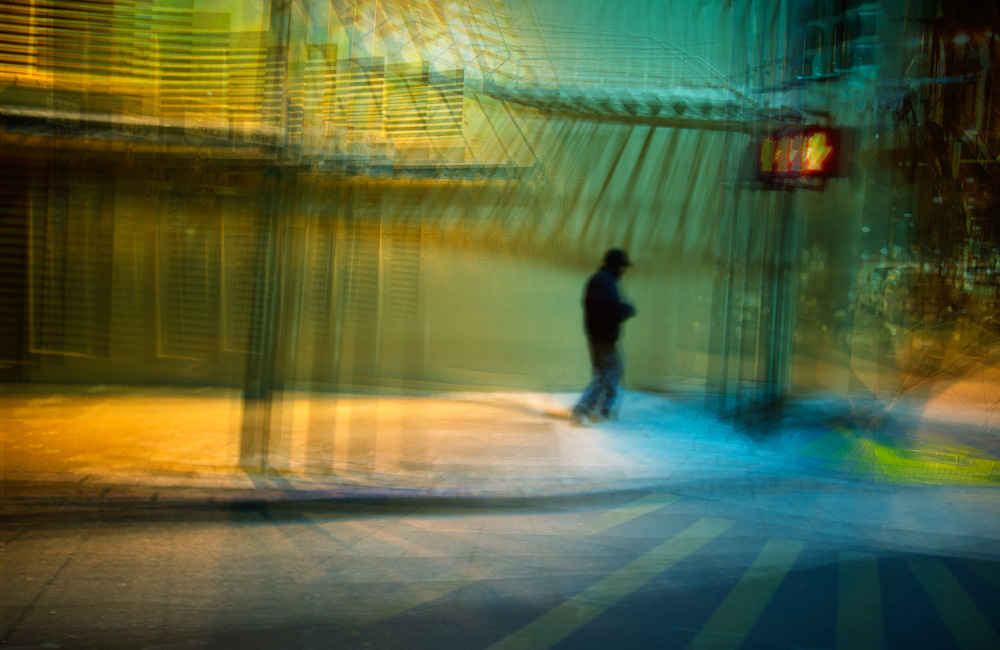 Keeping working doesn't mean just putting in the hours, either. It means finishing projects, not abandoning them at the first sign of difficulty. It means slogging through discouragement, fear of failure, and boredom (which I once heard defined as "hostility without enthusiasm"). Attempting to make art tests the limits of one's will. It may be easy for kids, but it's sure hard for grownups. I don't know that and anyone has collected statistics, but it seems like more people give up and quit than persevere.
Every time you complete a piece, ask yourself, "How could this be better?" this is a very hard question to ask after you've put hours and hours of effort into something; maybe it's best to give yourself a little distance by waiting a day or so. One of the things you can do is hang newly completed work in a hallway in your home where you have to pass it several times a day. Each time you look it anew will be an opportunity for you to learn something from it.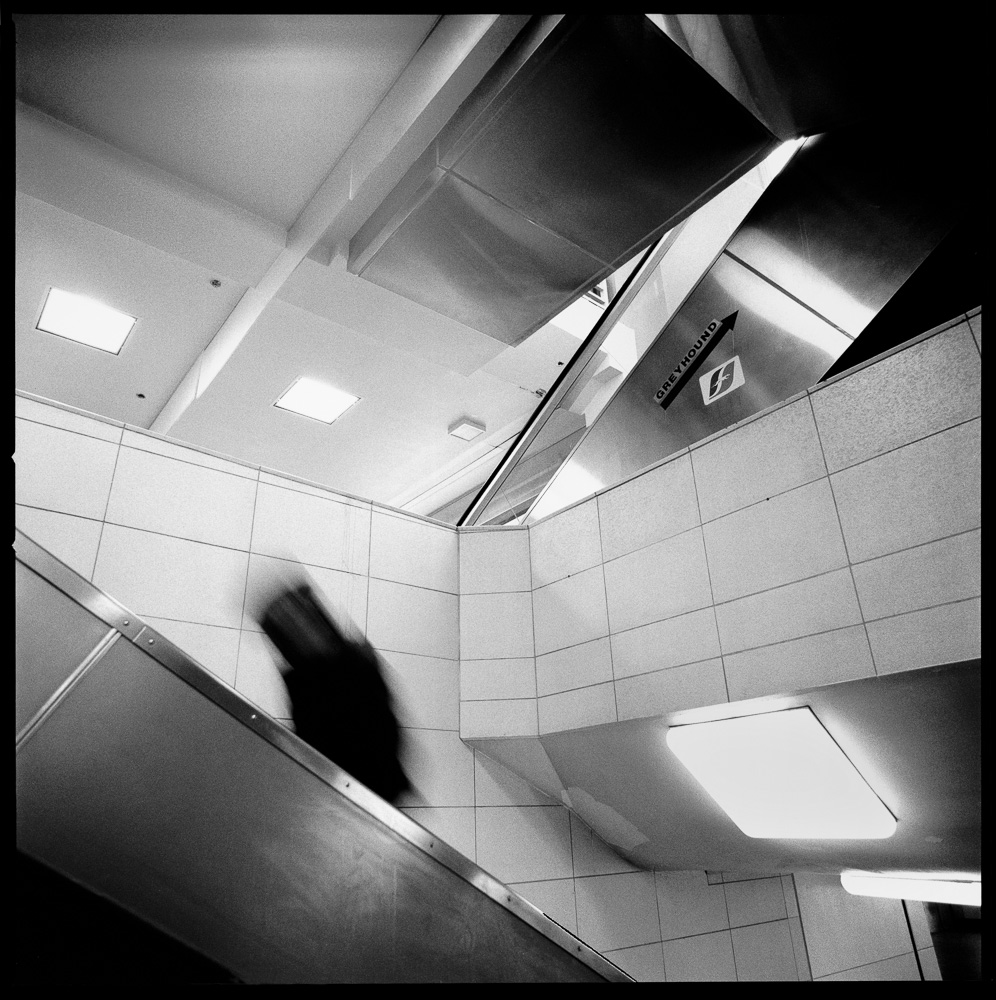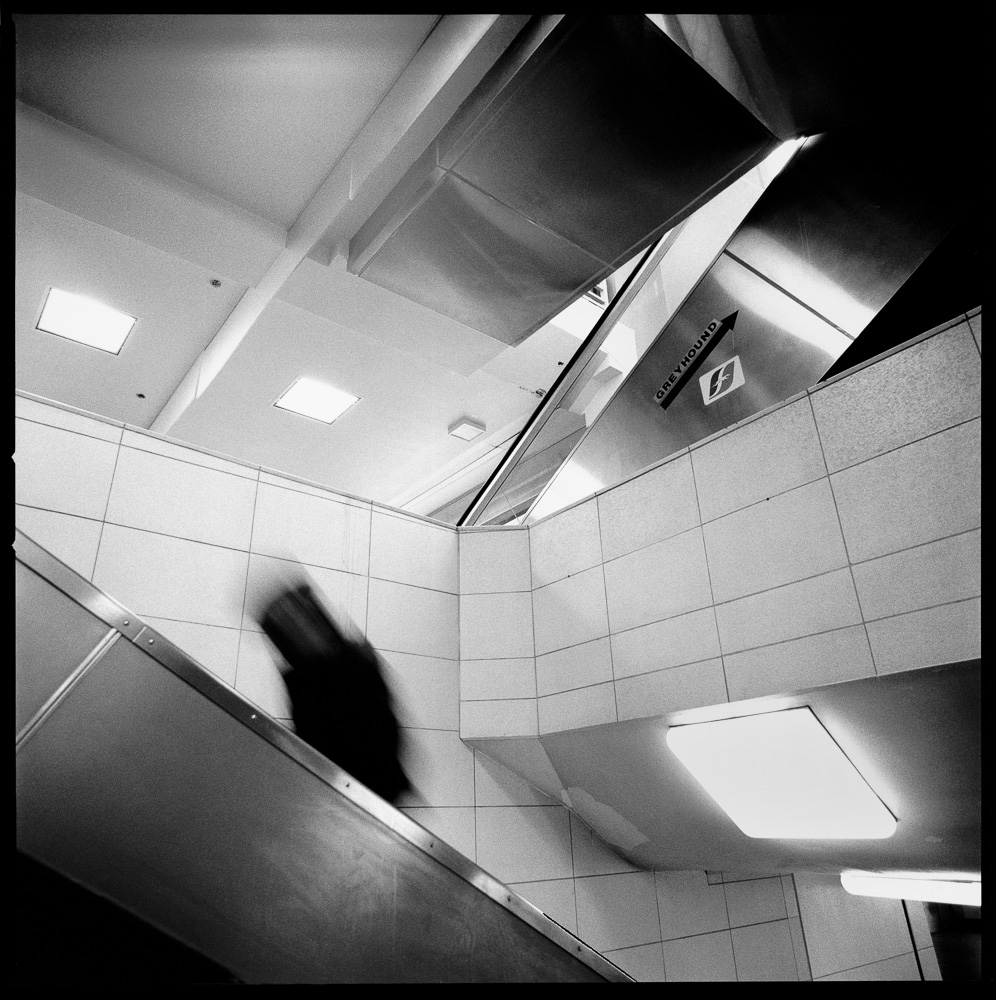 When you complete a series, ask yourself, "What did I learn from this?" Sometimes the answer will be specific, but don't count on that. Often, the answer is just a gut feeling that leads you to what's next.
There's a related question that your viewers may ask that I think is actually inimical to artistic growth: "What's this series – or this picture – mean?" In my experience, most photographers are not very good about answering questions like that, and I question if most of them should even try. In my own case, for the most part, if I could come up with a pat answer, there wouldn't be much reason for me to have done the work in the first place.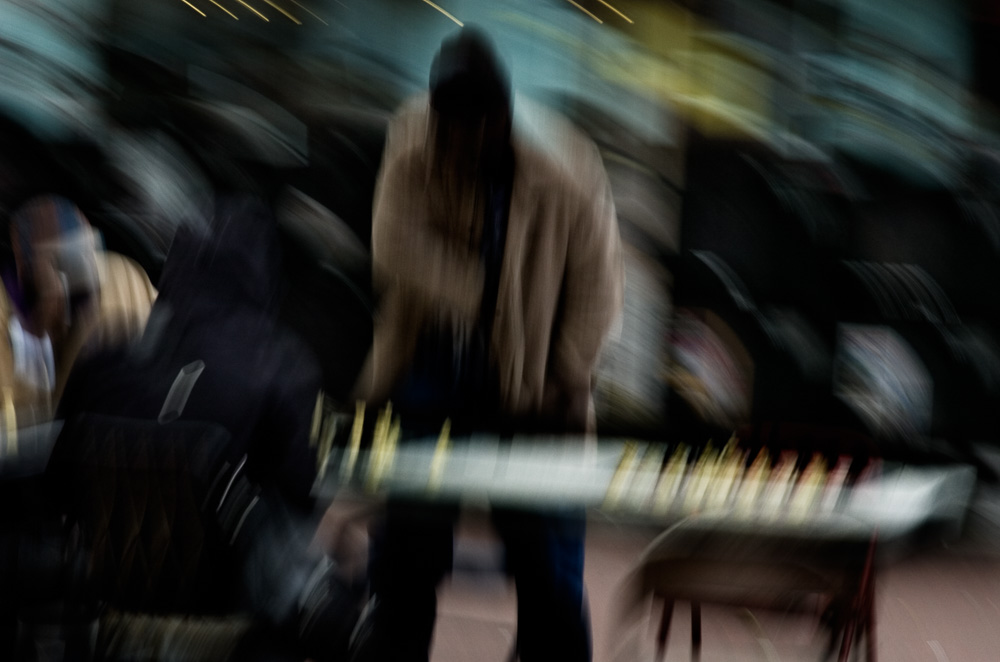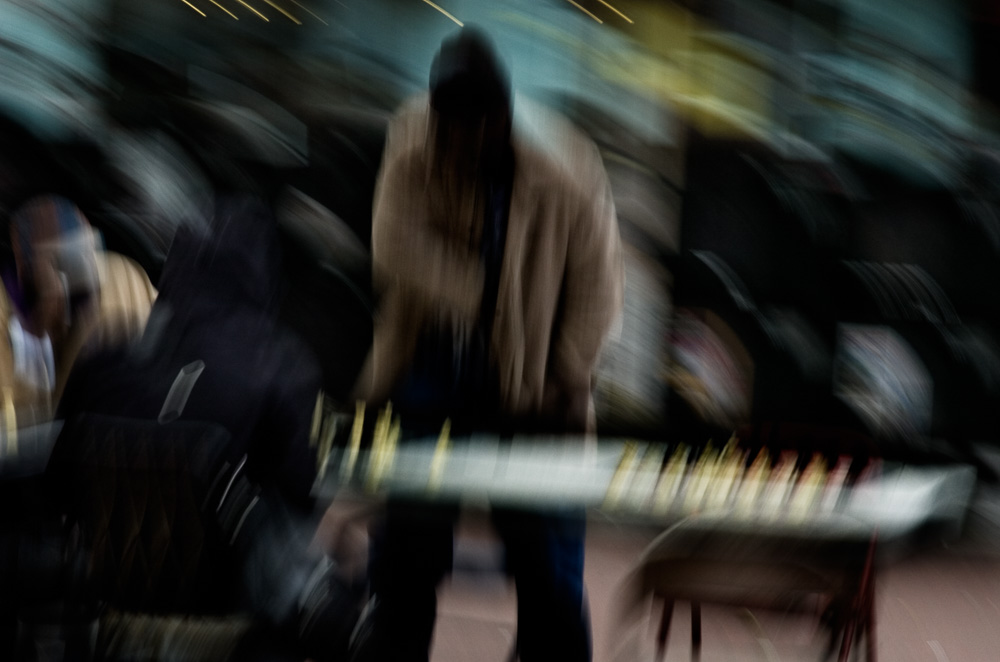 With modern photographic equipment, after a period of time measured in tens or hundreds of hours of practice, most people can reliably produce well exposed, reasonably composed, and properly focused images. It's said that you need 10,000 hours of mindful practice to achieve expertise in many fields. That's probably true in photography as well. However, at least the last 9000 hours is not profitably spent on perfecting your skills in the areas of exposure, focusing, lens selection, or even framing. Photography is, at base, about where you stand, where you point the camera, and when you trip the shutter. Sure, post-processing played a strong role in the film era – negative equals score, print equals performance, and all that – and an even more important one in digital times, but you can't make a silk purse out of a sow's ear.
The fact that it's so easy to get an image that's a good representation of the scene these days is a good thing, and it can be a trap.
The good part of today's ease of making a technically passable image is that it frees the photographer to focus (sorry, I couldn't help myself) on what she is trying to do with the image and not have to think too much about the technical minutia. When combined with instant review of the captured image, if you're paying close attention, it's unlikely that you'll come back from a shoot with any big surprises, so now you can think about what you want from the images.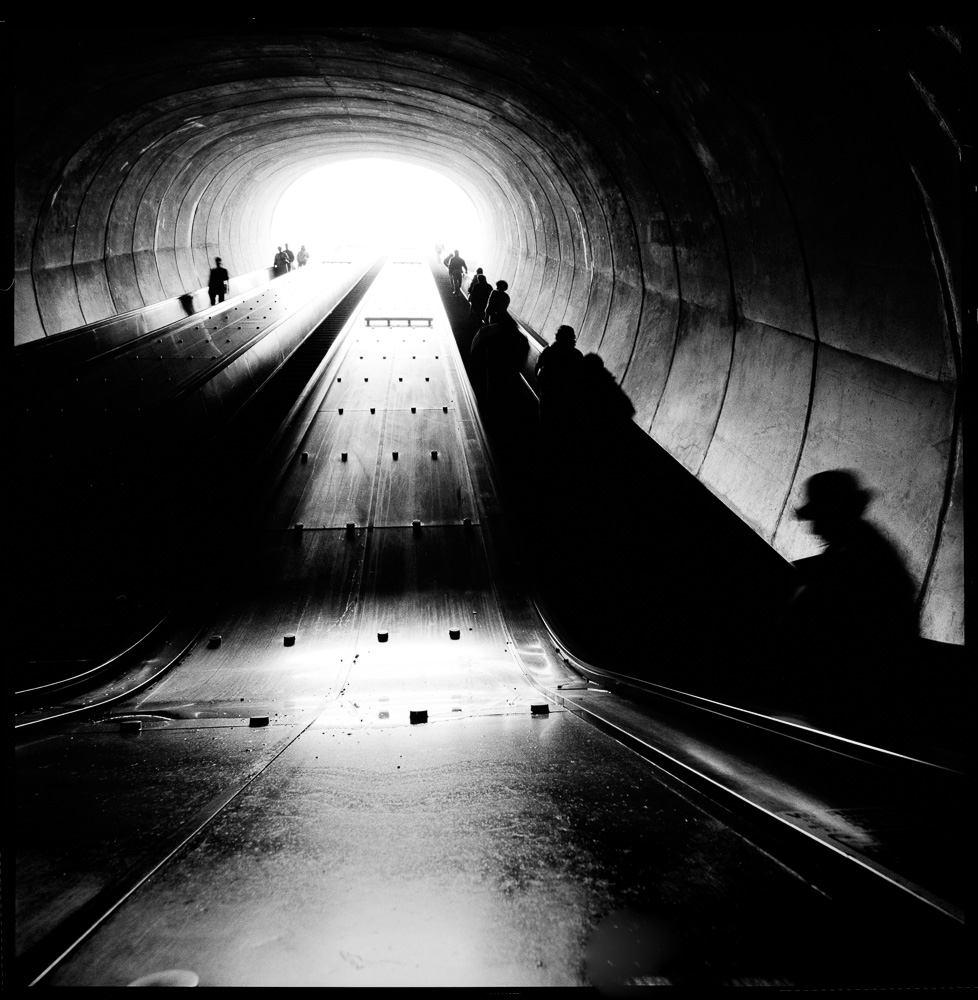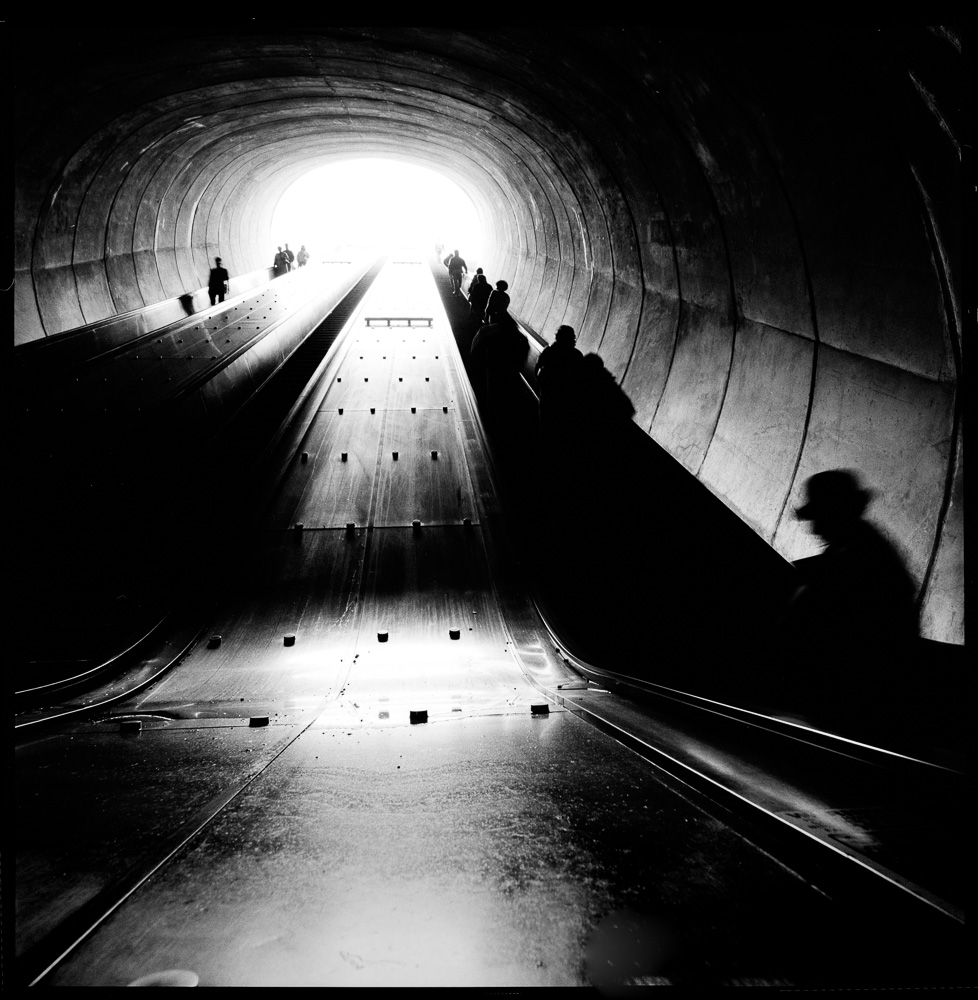 The trap behind modern photographic equipment is the same as in the film days: that the photographer can become so besotted with the technical possibilities that he pays insufficient attention to what he is trying to achieve in the larger sense. There are many unprofitable paths. In the old days, the Zone System could be a tool for producing well-exposed photographs, and it could be an endless maze of testing, metering, and developing that became an end in itself for an unlucky few. There are many practitioners of alternative processes today who possess technical skill that exceed almost all the photographers who used the processes when they were current, yet many of the modern photographers output, while impressive in a technical sense, is devoid of deeper intellectual, emotional, or aesthetic content: a "sharp image of a fuzzy concept."
In the digital world, the pursuit of appealing lens drawing can become a fetish that onanistically serves only itself, not a greater goal of producing images in service of a larger goal. When people debate the bokeh of lenses for extended periods, a little bell goes off in my head; do they need a particular bokeh to achieve what they're trying to do, or is it an end in itself? Great dynamic range can be a useful feature in a camera, or it can be a search for the best set of numbers which have only the most tenuous of relationships to the success of the DR-seeker's photography.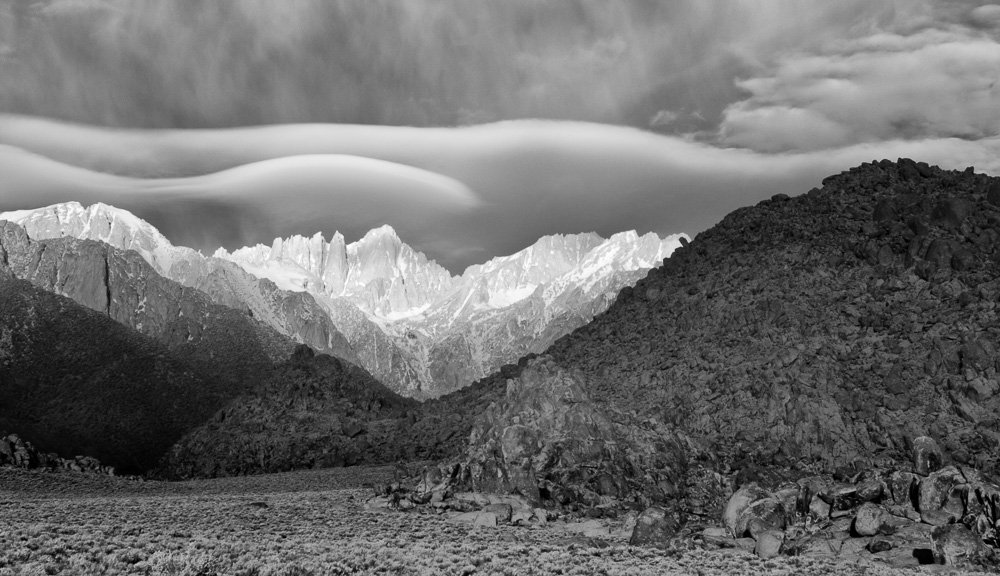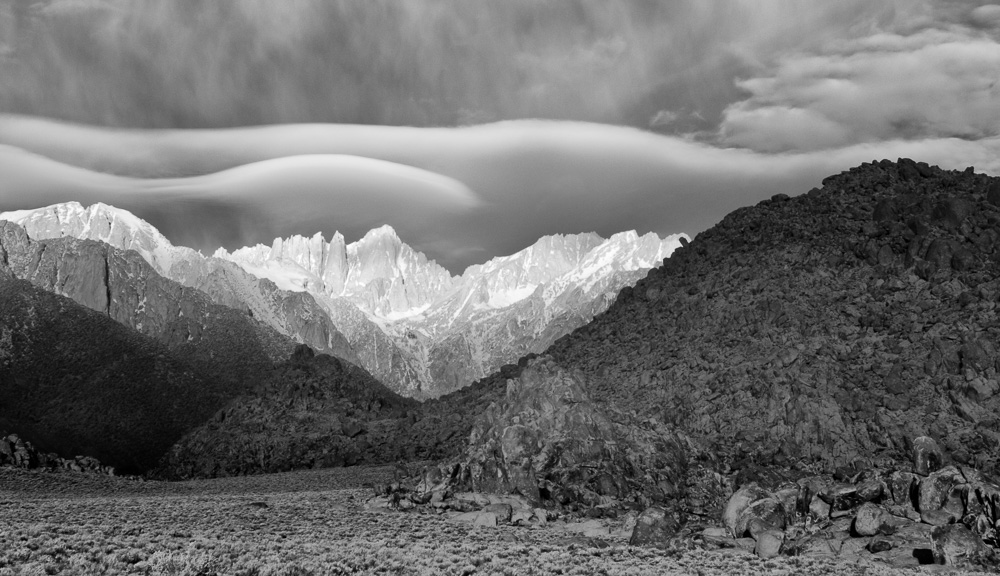 Ultimately, in photography, your work will teach you what you have to do to make it better, but only you can define what "better" means. If you decide that better means higher and higher image quality in service of nothing more than itself, that's what you'll get. If you decide that better means images that connect with a particular audience, you may not get there, but you'll get closer. If you want jaw-dropping impact, you'll move in that direction. If you are an acolyte of the "Zen System", your work will get deeper.
Now we get to looking at the works of others. In an earlier post on the subject, I said the following:
I think almost all photographers would benefit immensely from studying the work of successful photographers who preceded them.

Let's start with a narrow example. In my opinion – and I'm not alone here – the key to learning black and white darkroom printing is learning what a good print looks like. Along the axis of the present discussion, the extremes are:

Study the prints – preferably real prints, not reproductions – of the best black and white printers until you have a gut-level feel for what makes the printing (as opposed to the totality of the final image) great. Go into the darkroom and try to make prints with the qualities you admire in the masters' prints. Repeat 'til done. Strike that last. Repeat indefinitely.

Go into the darkroom and start printing. If you find something you like, do more of that. If you find something that you don't like, do less of that.

I've seen many people do the latter. They show up at print critiques with weak blacks, or blown highlights, or inky shadows, or chalky midtones… not done for artistic effect, but because they don't know any better. By the time they've figured out the rudiments of printing, at best they've lost years and at worst they've gotten discouraged and taken up ballroom dancing.

They're the lucky ones; once they've caught on, they can reprint everything (assuming their inability to recognize a good print isn't accompanied by an inability to recognize a good negative). But what do you say to someone who's spent years making images whose content, esthetics, message, and feel are similar to the qualities of a series done by someone famous, making comparisons inevitable, if by comparisons the message is muddled, the feel is unfocused, and the esthetics jumbled and weak? "Uh, you might want to take a look at Joe Blow's Dried Mud series," in a mumble?

The old saw about standing on the shoulders of those who preceded us only works if we look around to find shoulders to stand on, and if we're not so egotistical or misguided to think that we can't learn anything from the work of others.

Even if you think that you can learn faster following your own muse and having your artistic sensibilities unsullied by contact with the work of others, you can't expect that your audience will enjoy such splendid isolation. People have been making photographs for more than a century and a half. Photography is the most common form of flat art. Every art director, gallery owner, museum curator, book publisher, and magazine editor you encounter will have experience with the art photography canon that varies from moderate to encyclopedic. Most of your potential customers will be at least somewhat informed (interior decorators excepted). They will all compare your work to that of others. If you've done that yourself, you can avoid some really awkward conversations.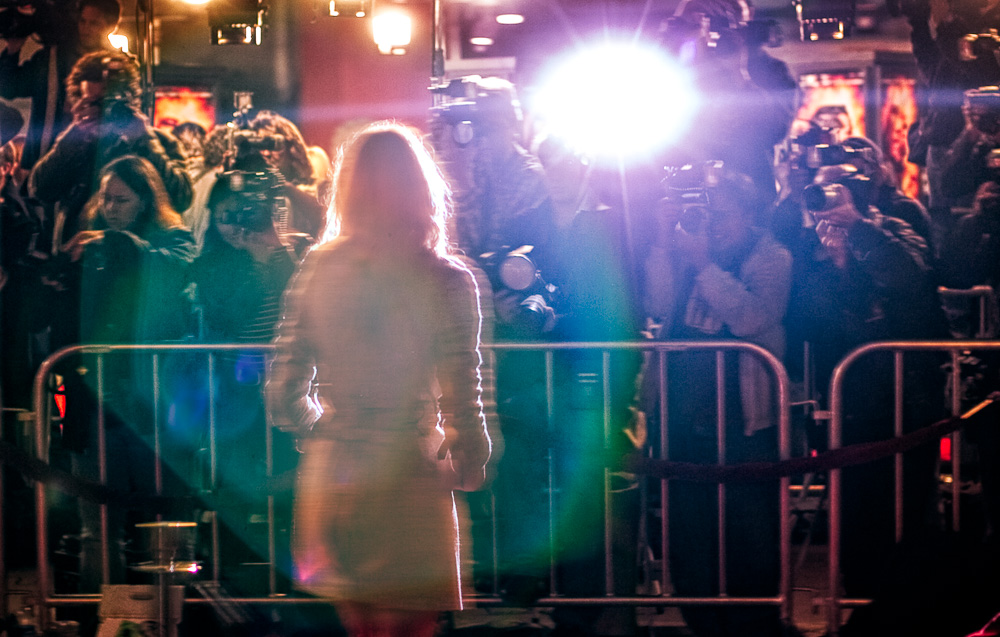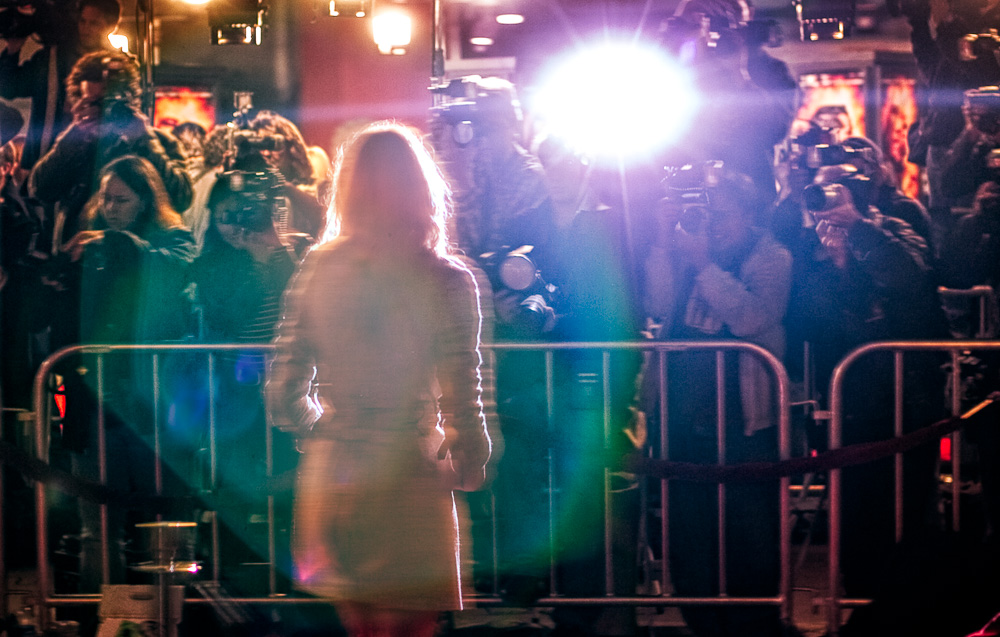 Time spent looking at the works of others can therefore make you more effective in learning from your own work. It may even change what you want out of your own work. If you don't know something is possible, you may not try to do it. That's not to say that copying work you admire — except as an exercise — is a shortcut to finding your own path; it is more likely to keep you from doing so.
I said at the beginning of this post that, although I was going to start out photographically centered, I'd eventually circle back around to art – well, flat art — in general. I know I'm skating on thin ice here, since I have never painted. Perhaps foolishly, I am undeterred.
I think there's a big difference between painting and drawing and photography. In photography, you can create images that pretty much reflect your intent with a few hundred hours of practice. That frees you to vector in on what you're trying to say. In painting, it may take many thousands of hours – perhaps the whole 10,000 – before your skills are first rate. During all that time, your attention may be entirely on your skills. If your ultimate goal is to say something, that may be a mistake.
Let me say in closing that having something to say is not usually where I start out a project. It's something that comes along, like everything else, slowly, sometimes painfully, through working hard on making photographs. It's not something that is conscious, but it slowly accretes over time spent struggling with the images.