I think I have very-late-onset dyslexia. I reported yesterday on handholding tests with the Nikon 58mm f/1.4. The graphs were actually of the second set of tests I attempted. When I did the first ones, this was the result: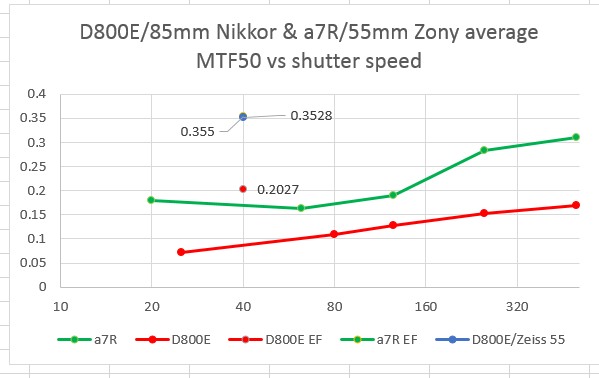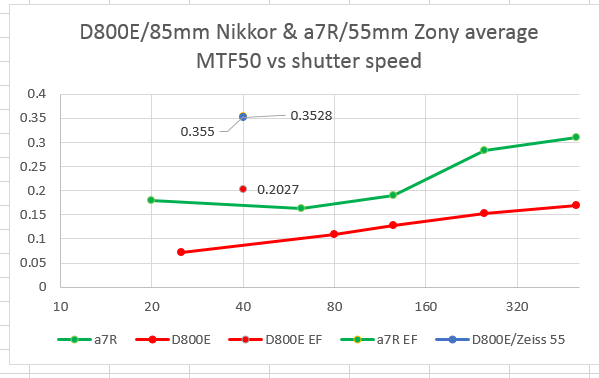 Very strange, I thought. The electronic flash resolution was much lower than I thought it would be, and the sharpness started to fall off at higher shutter speeds than made sense. I got out the Lensalign tool and checked the autofocus. No problem there. I was scratching my head when I picked up the camera and saw that I mounted an 85mm f/1.4 instead of the 58mm f/1.4. Doh!
Even if it was a mistake, the test shows that you need a high shutter speed with the 85 on the D800E if sharpness is your goal.
By the way, I'm starting to think that a logarithmic vertical scale might be a better way to report these handholding results. Here are some examples: