This is a continuation of a test of the following lenses on the Sony a7RII:
Zeiss 85mm f/1.8 Batis.
Zeiss 85mm f/1.4 Otus.
Leica 90mm f/2 Apo Summicron-M ASPH.
AF-S Nikkor 85mm f/1.4 G.
Sony 90mm f/2.8 FE Macro.
The test starts here.
I lit a slanted-edge target with two Westcott LED panels, and set the color temperature to 5000K. The target has a medium-contrast Siemens star in the center, which I used for both manual and automatic focusing.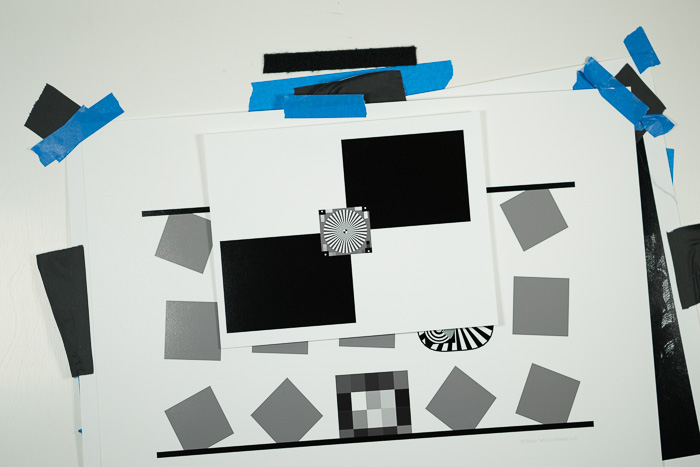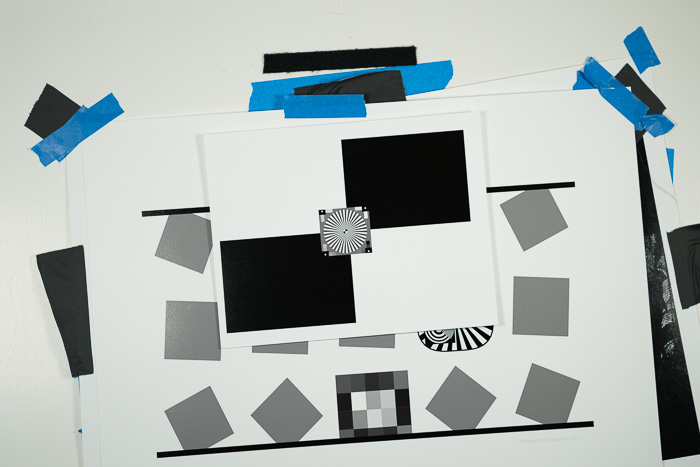 I mounted a Sony a7RII to the Cognisys computer-driven focusing rail. I set the controller up to use 192mm of travel and make 49 exposures 4mm apart. I set the assembly 8 feet from the on-axis target, mounted the lens, focused a little short of mid-rail using manual focusing, and focused on the star using AF-S with  flexible spot, PDAF on,  AF priority. I used two spot sizes, small and medium. I exposed 49-shot series. I used f/1.8 and f/5.6.  I used Jack Hogan's Matlab program, MTF Mapper, and DCRAW to pick the horizontal edges and calculate the MTF50s for the raw color planes, imported the data into Excel, and plotted the results in cycles per picture height vs subject distance change (note: not image distance change, which is what I used yesterday).
At f/1.8 and manual focus: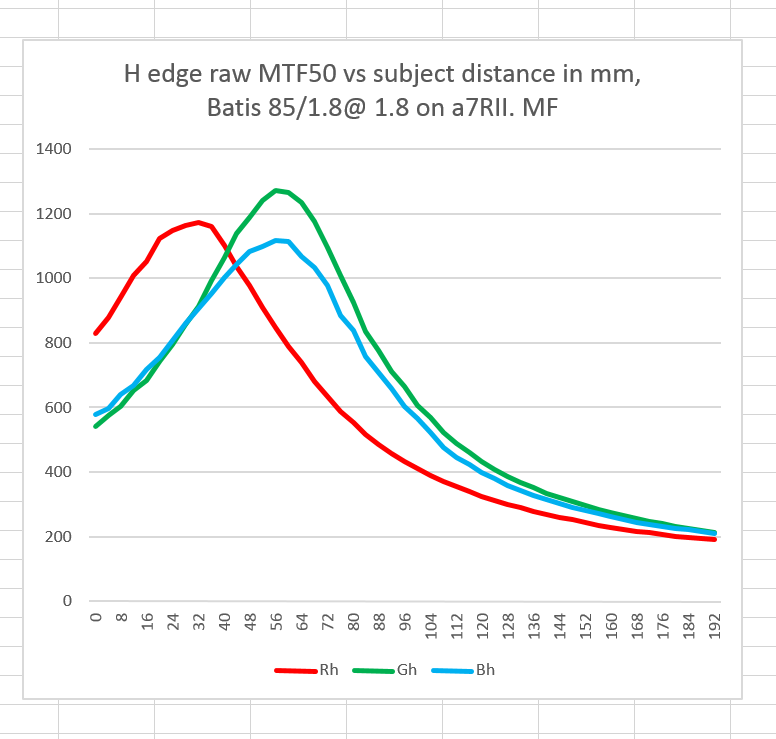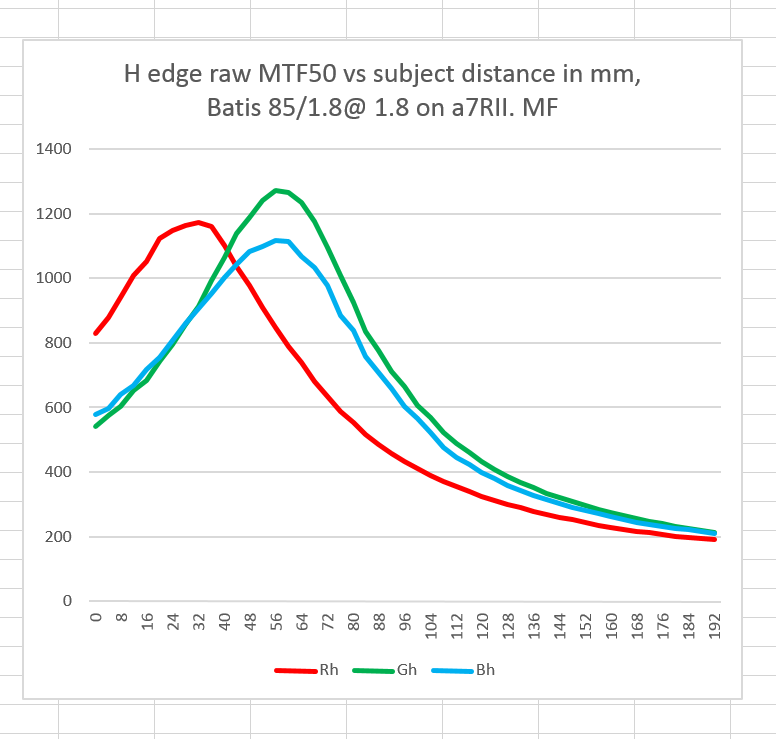 I tried to used the small spot, but the camera couldn't focus on more than half the shots, so here are the curves for the medium spot: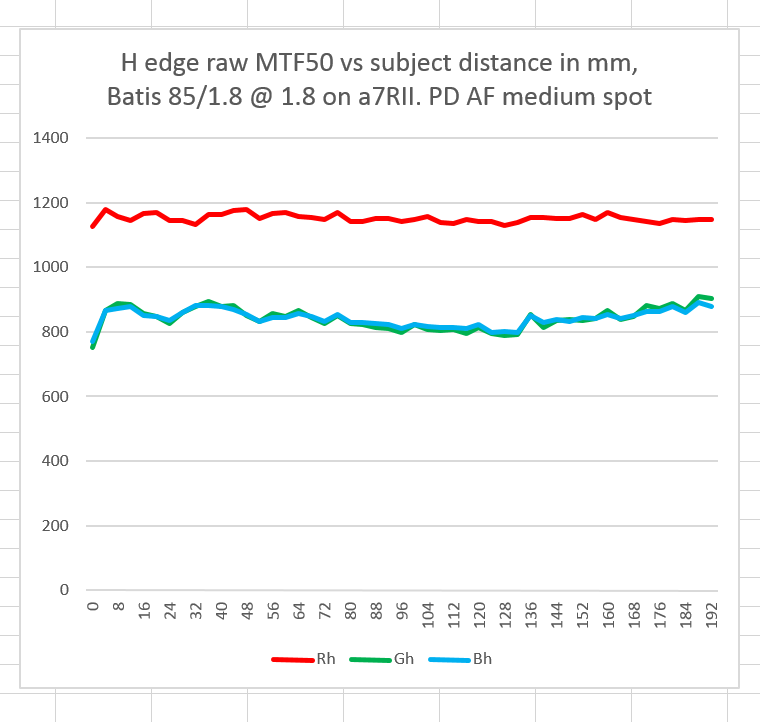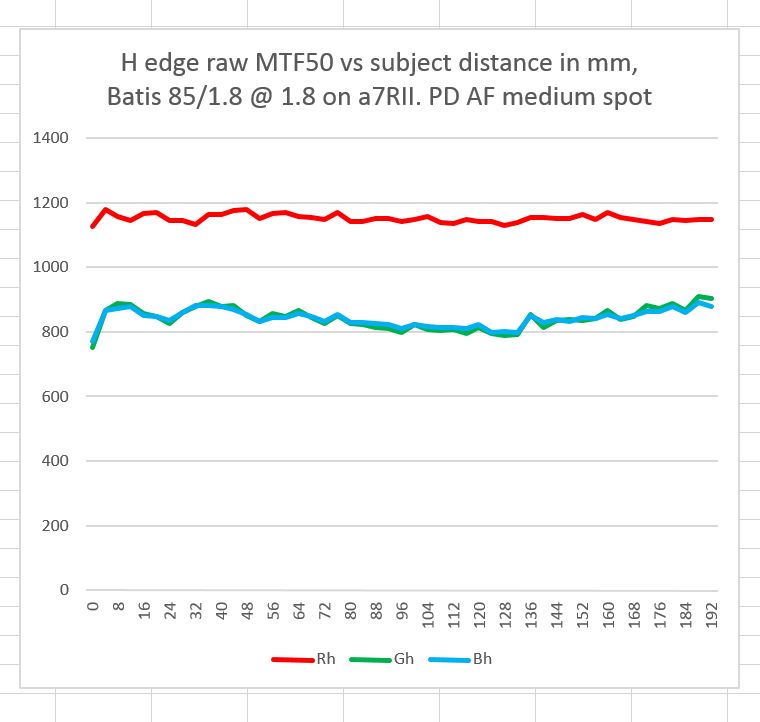 The focus is very consistent, more so than I could do manually. The red channel is much better focused than the other two, however. Let's look at the MF curves to see where the camera is focusing.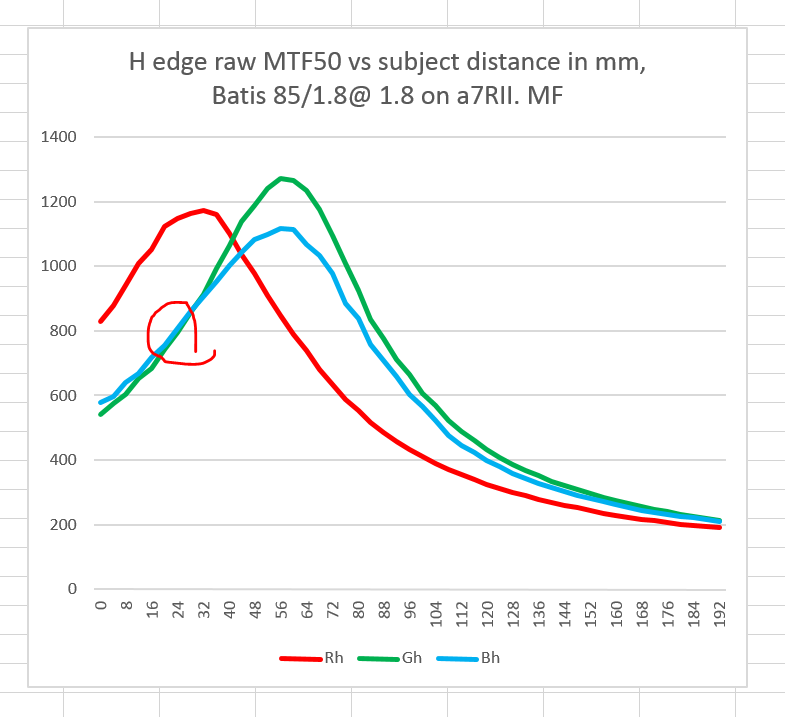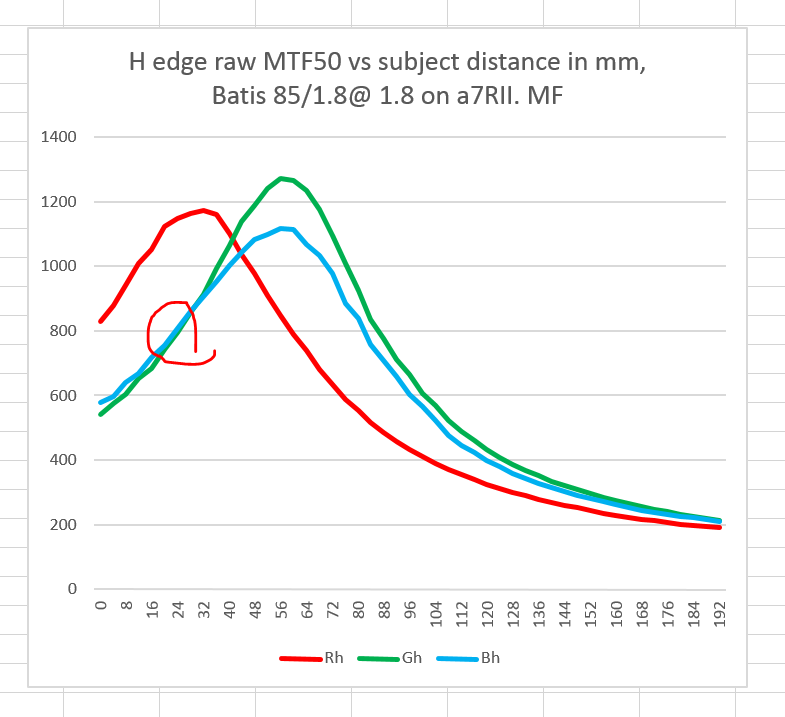 It looks like it's focusing about where the red circle is, which is a little bit off the red peak, and in the wrong direction.
Manual focusing at f/5.6: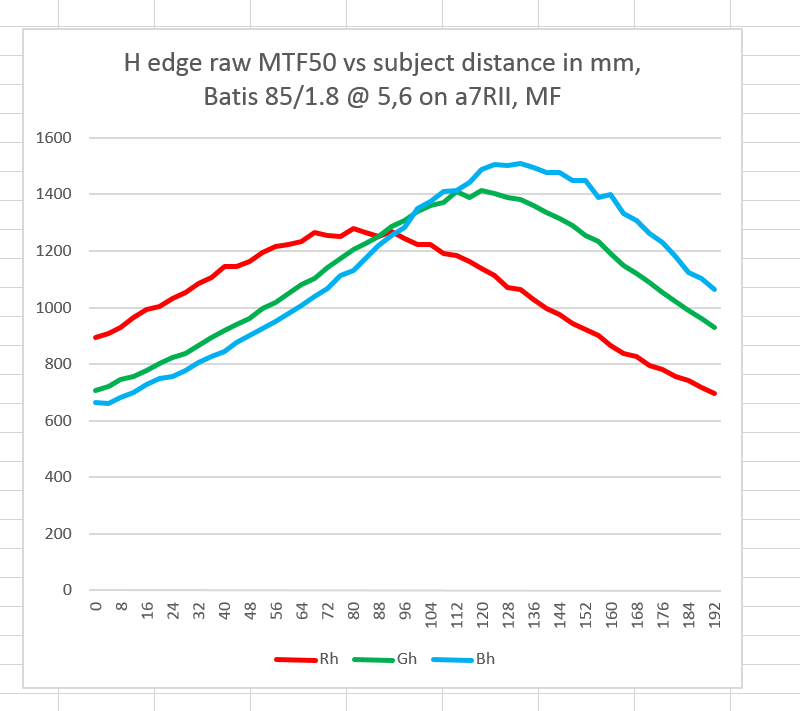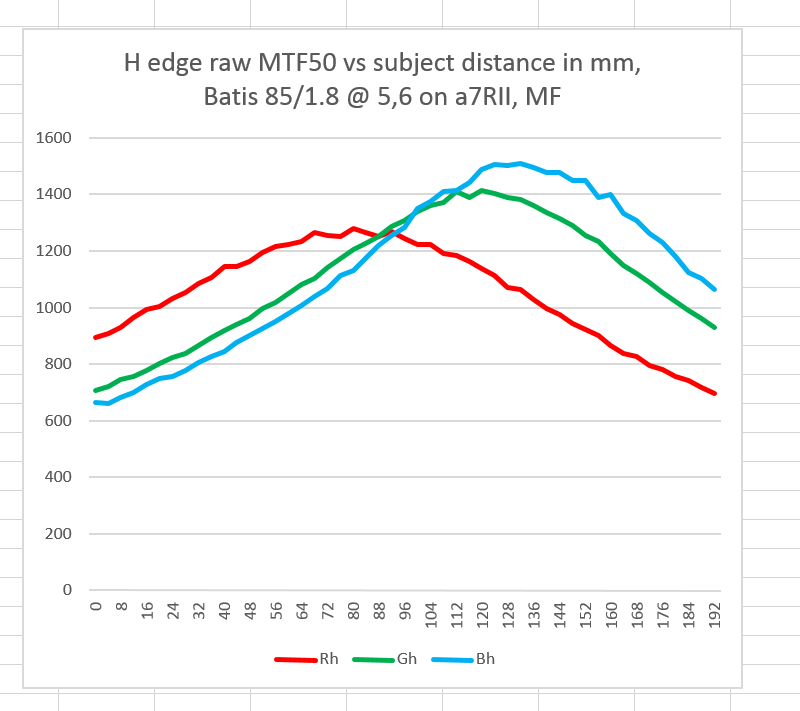 AF with the small spot size: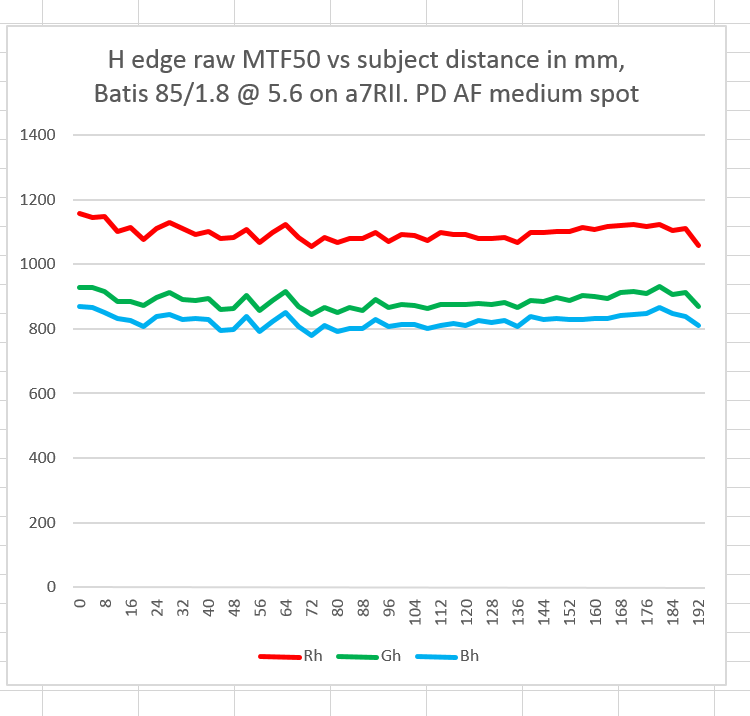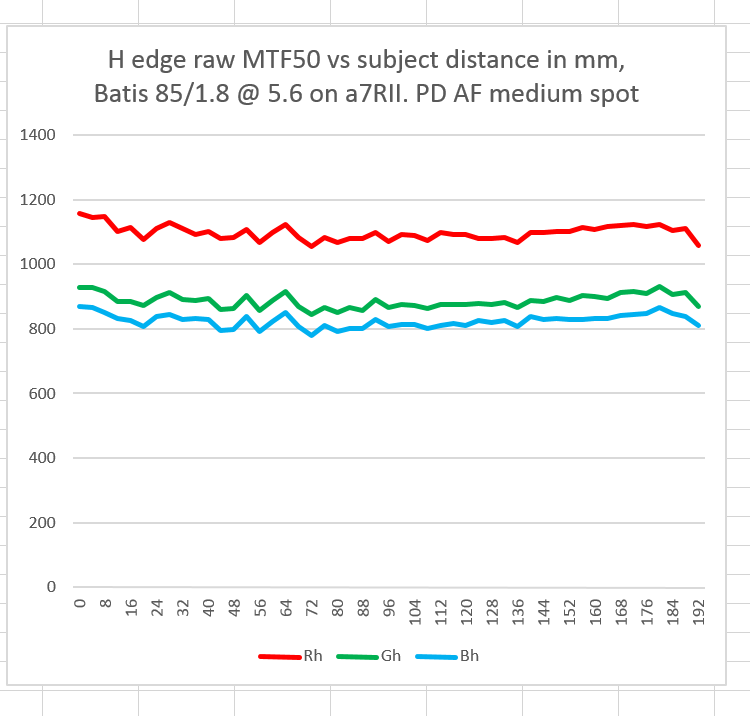 AF with medium spot size: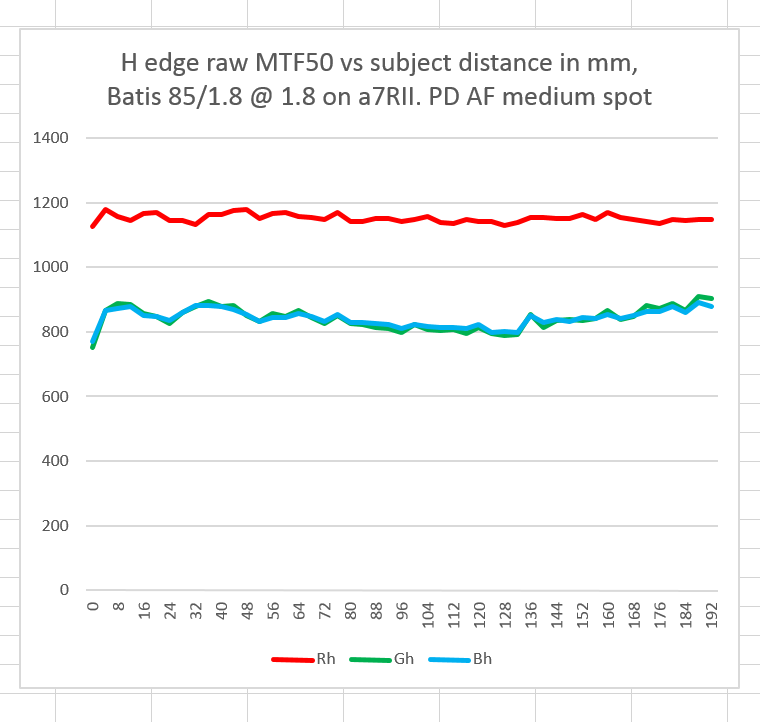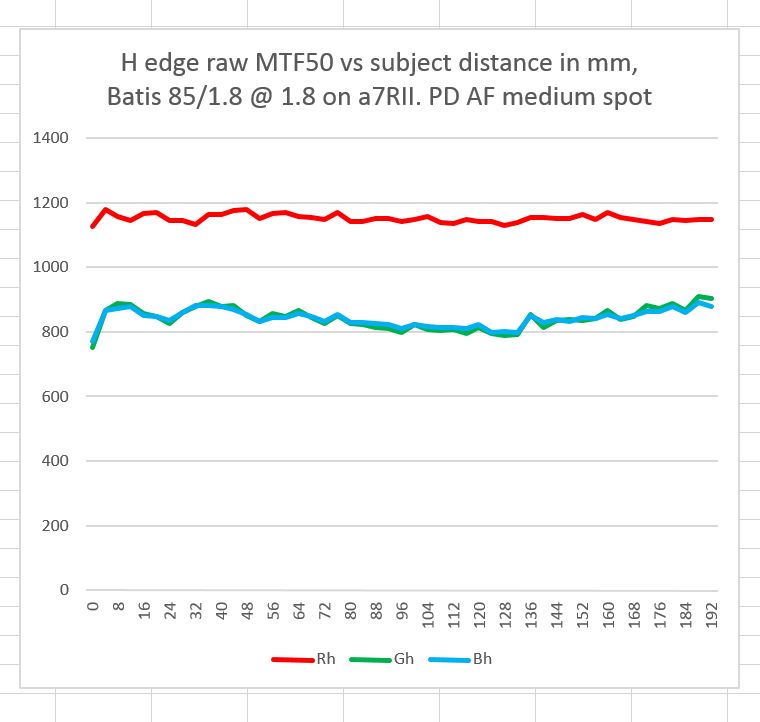 The medium spot size produces more consistent results, but it's not focysing on the right color plane to about the same degree.
Looking at the MF curves again: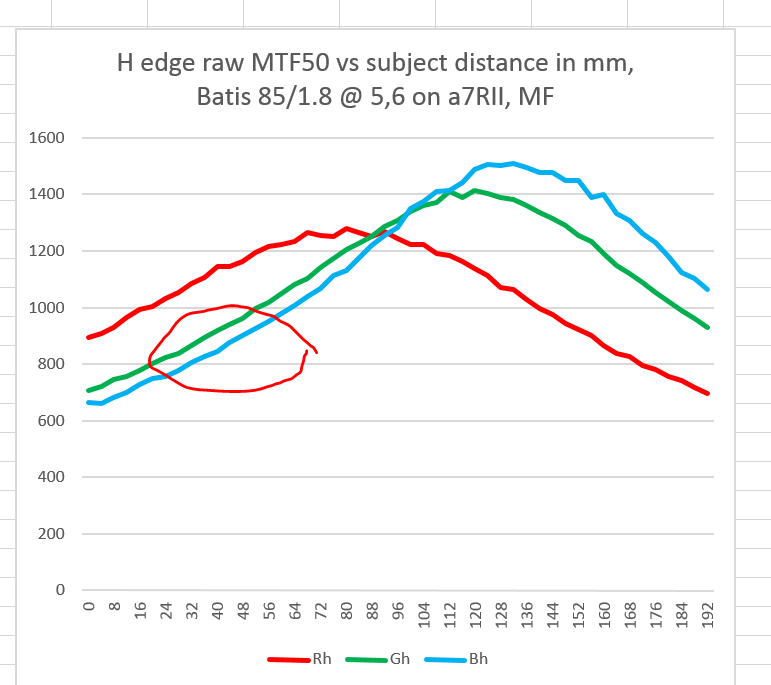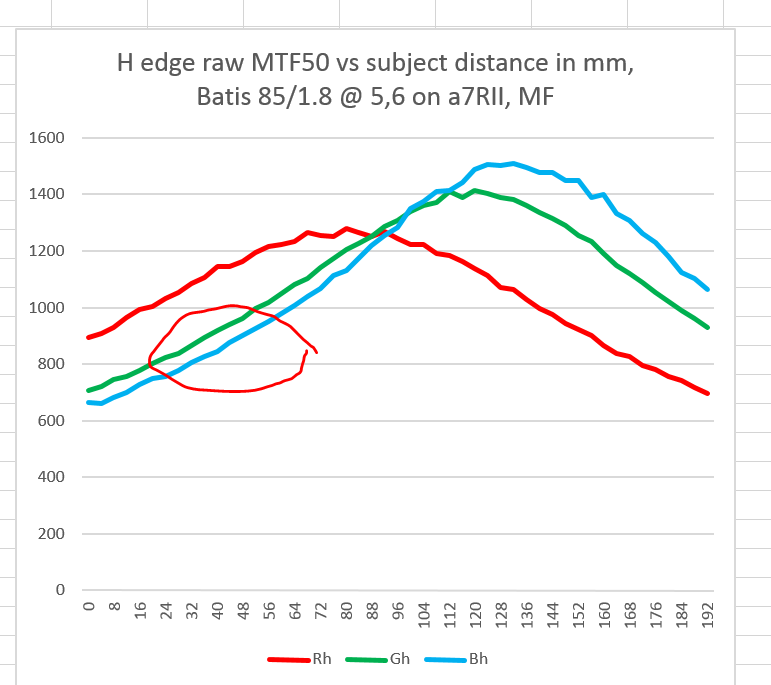 It is apparent that it's focusing on the wrong side of the red channel peak.