This is a continuation of a test of the following lenses on the Sony a7RII:
Zeiss 85mm f/1.8 Batis.
 Zeiss 85mm f/1.4 Otus.
Leica 90mm f/2 Apo Summicron-M ASPH.
AF-S Nikkor 85mm f/1.4 G.
Sony 90mm f/2.8 FE Macro.
The test starts here.
In the previous post, I tested lateral chromatic aberration (LaCA) using Lightroom development. I found out that Lr introduces chromatic aberration correction for the two native FE mount lenses, the Sony and the Batis, which produces a distinctly tilted playing field. I tried again, using DCRAW and the AHD option.
The complete set of curves for all five lenses at whole aperture stops, in CA area in pixels (an Imatest CA measure):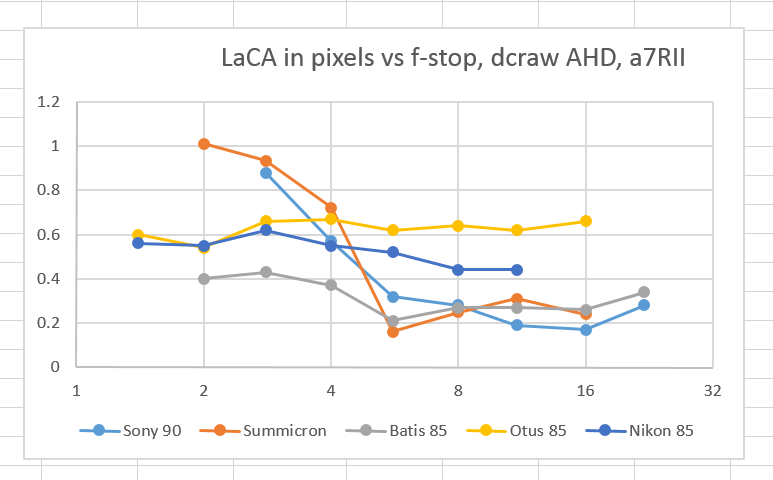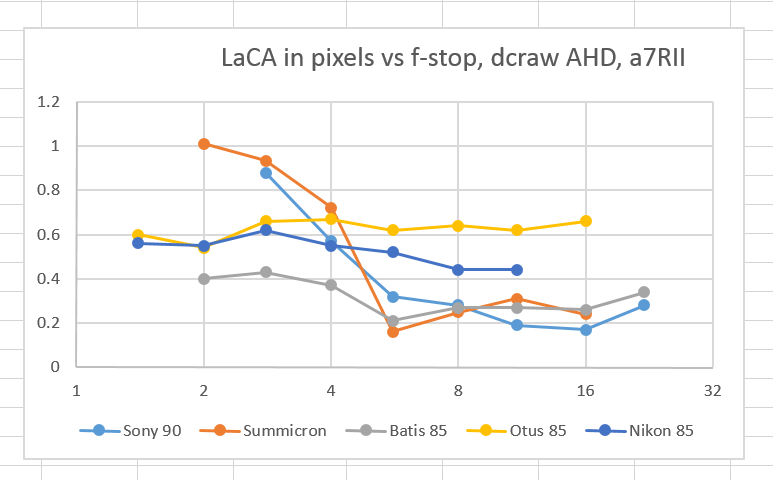 The Batis, which had the best results before, is still in front, but not by much. In fact, there is only one point on all of the lines that's even moderate LaCA, and that's the Summicron at f/2.
We will look at a few curves anyway.
The Batis, wide open: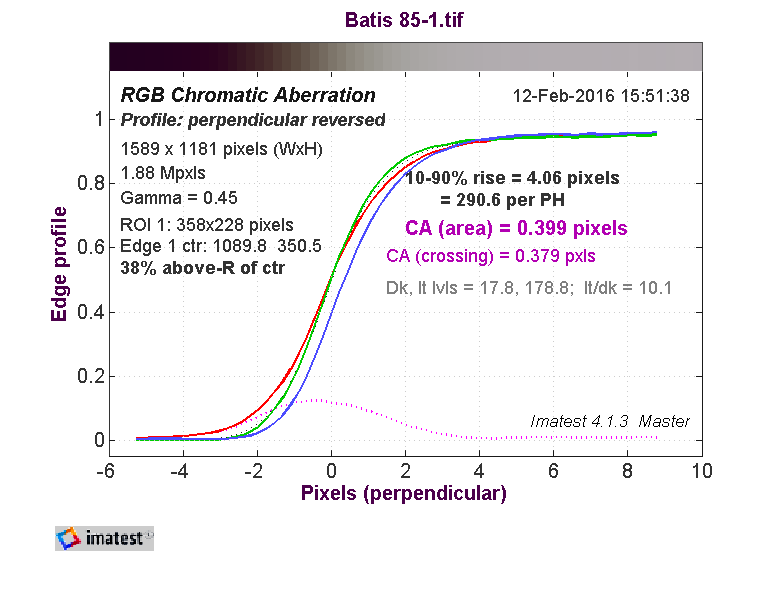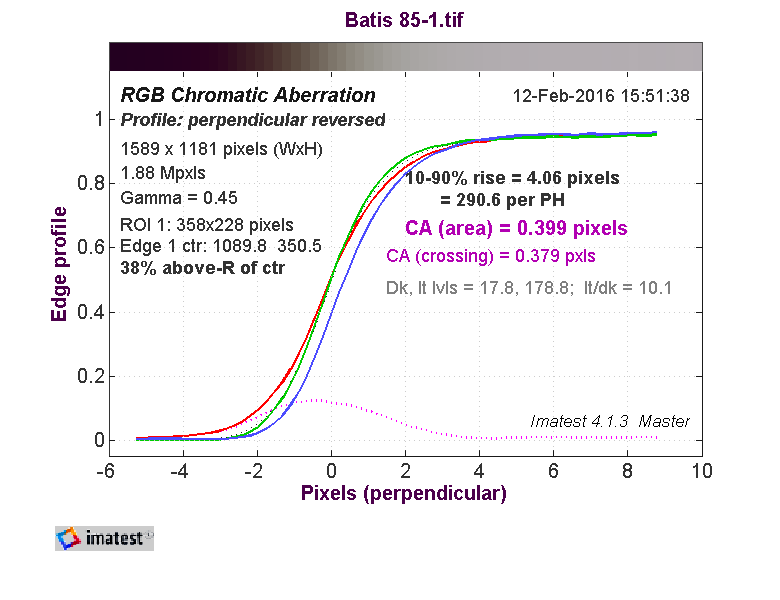 It doesn't look much different than it did before, except that the edges aren't as crisp since it's not getting Lr's default sharpening.
The Sony, also opened up all the way: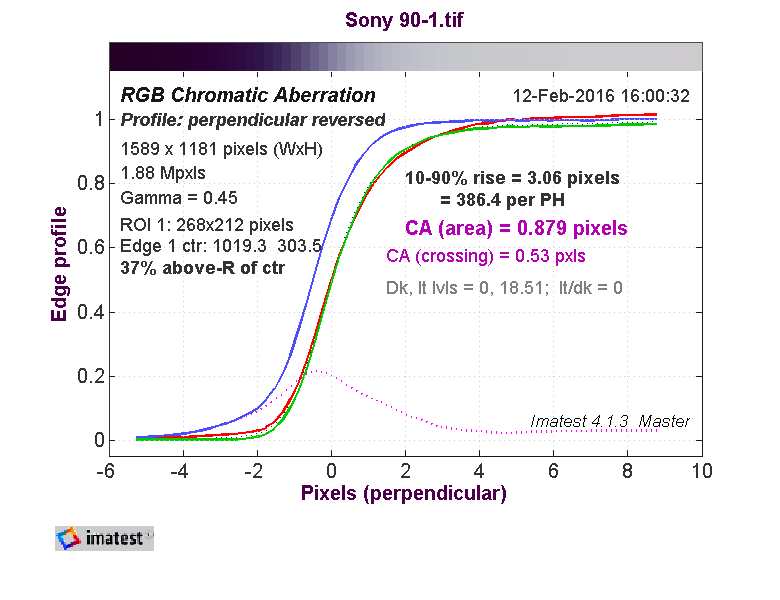 The sharpening-induced overshoot is gone.
Let's compare that to the Batis at f/2.8: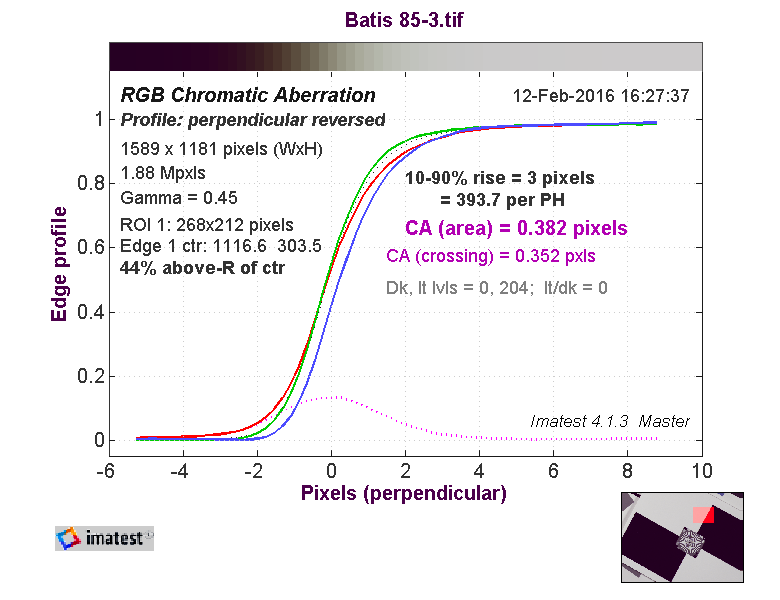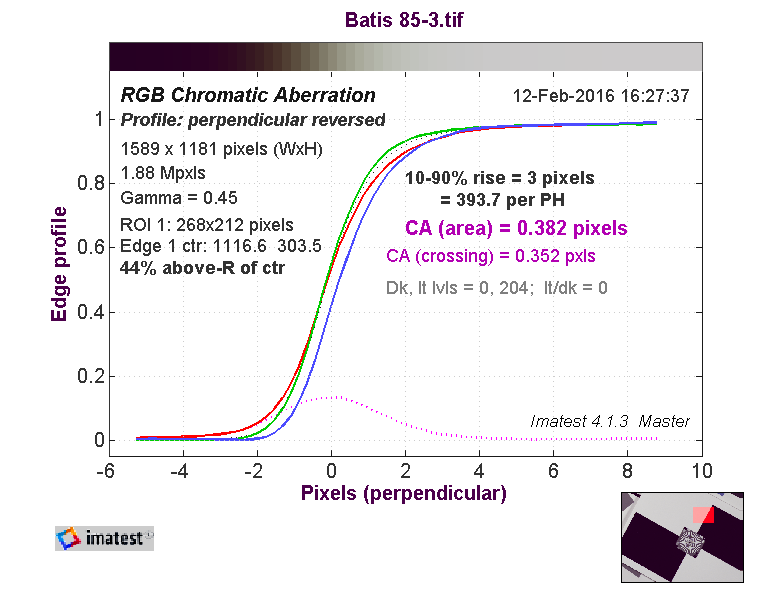 You can see that the Batis is better, but this is the equivalent of pixel peeping.
The Otus wide open: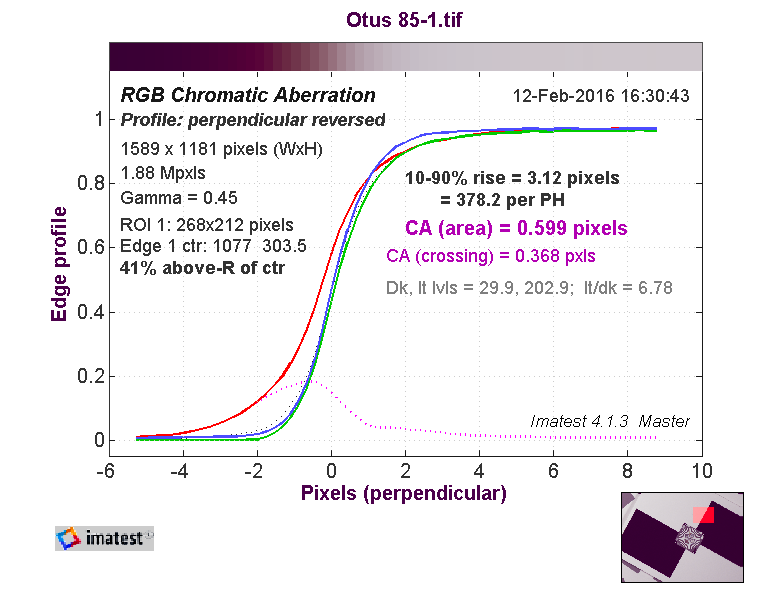 Really sharp, but the red spreads in the dark tones.
The Nikon at f/1.4: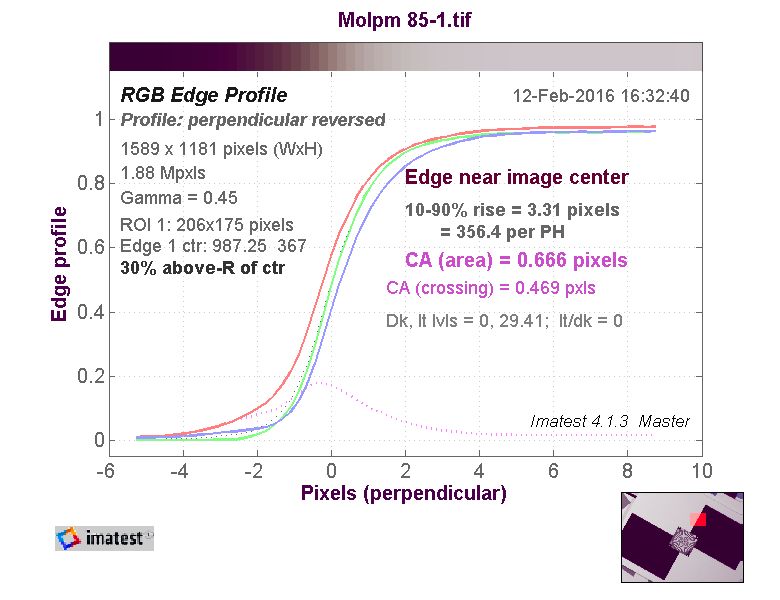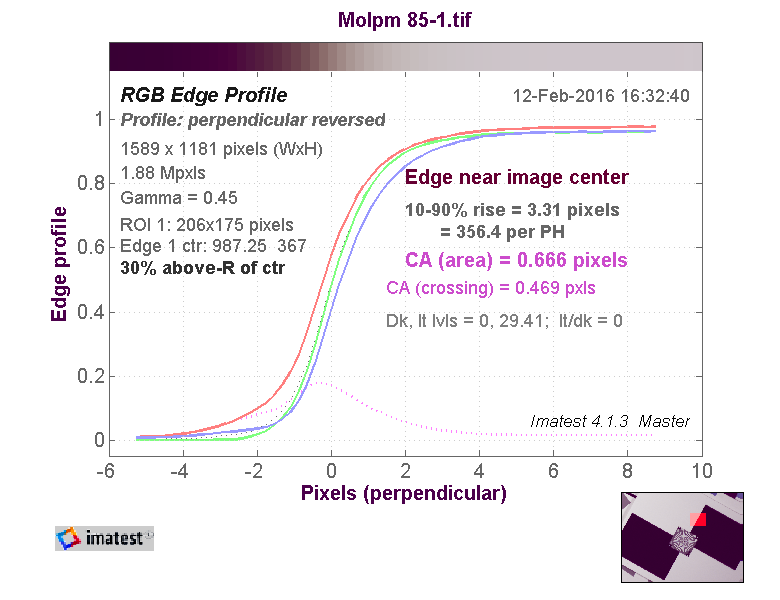 Pretty impressive.
The Leica wide open: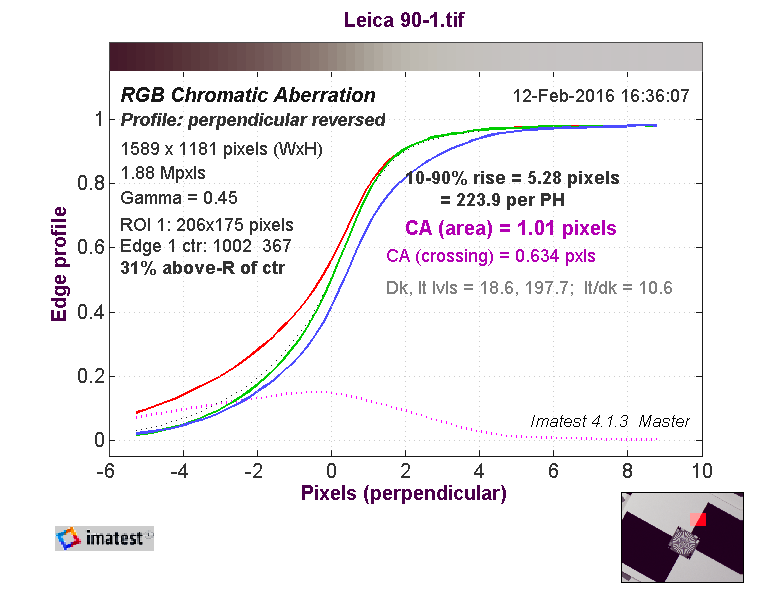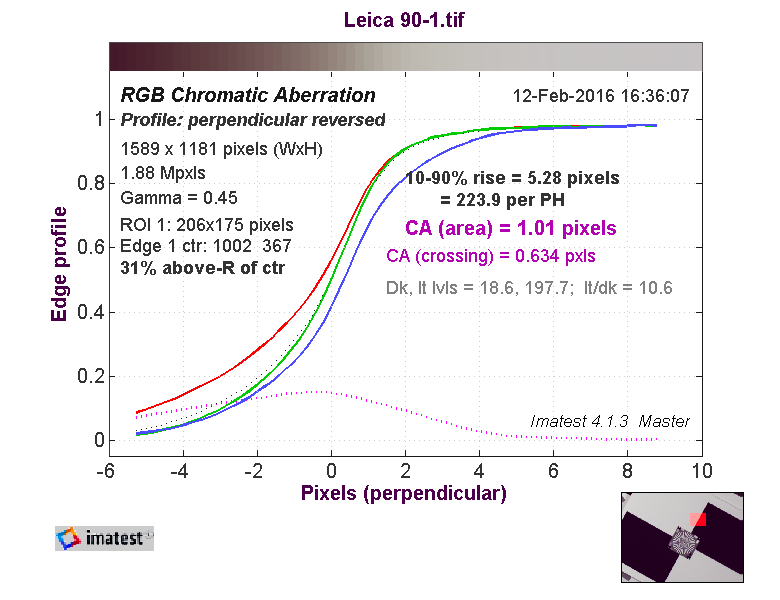 And at f/2.8: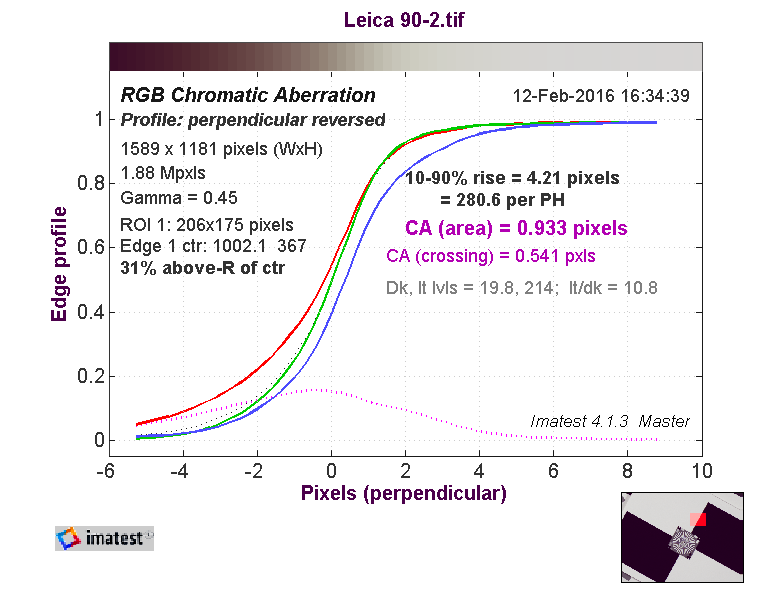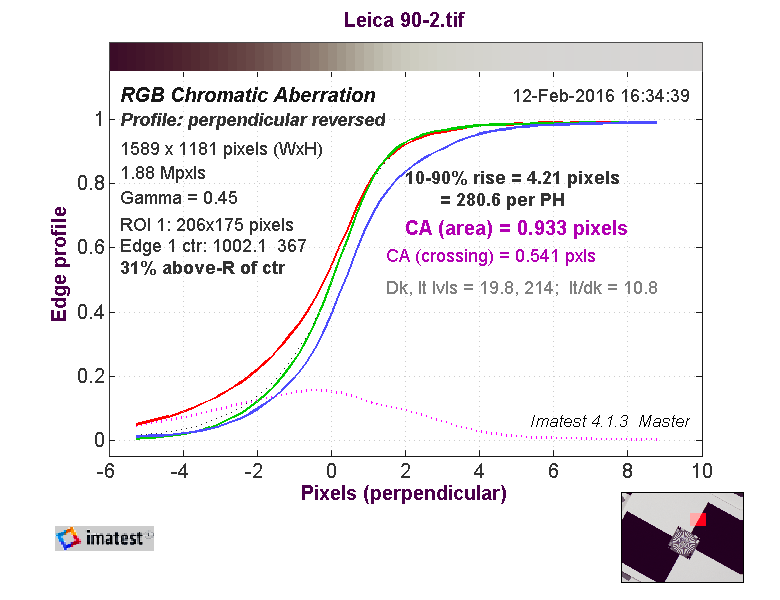 Beautiful lenses don't always have beautiful curves.