I've talked before in the context of lens testing about atmospheric turbulence and how it can wreak havoc on otherwise well-conceived testing. I try to avoid doing testing over great distances, but if I'm going to be doing such work, I try to do it first thing in the morning before the sun warms the earth. I always check for turbulence by setting the camera to maximum magnification and making sure everything in the finder is dead still.
Today I made a little demo of turbulence effects on image quality. I took a Sony 100-400 mm lens and the Sony 1.4x teleconverter and put them on an a7RIII. I set the ISO to 100. I set the lens to 400 mm, which gave me an effective 560 mm reach, and picked an effective aperture of f/11. That made the shutter speed 1/125. I hooked a remote release to the camera, set the shutter to single shot silent shutter (fully electronic shutter, to reduce vibration, and I aimed it across the valley near my house: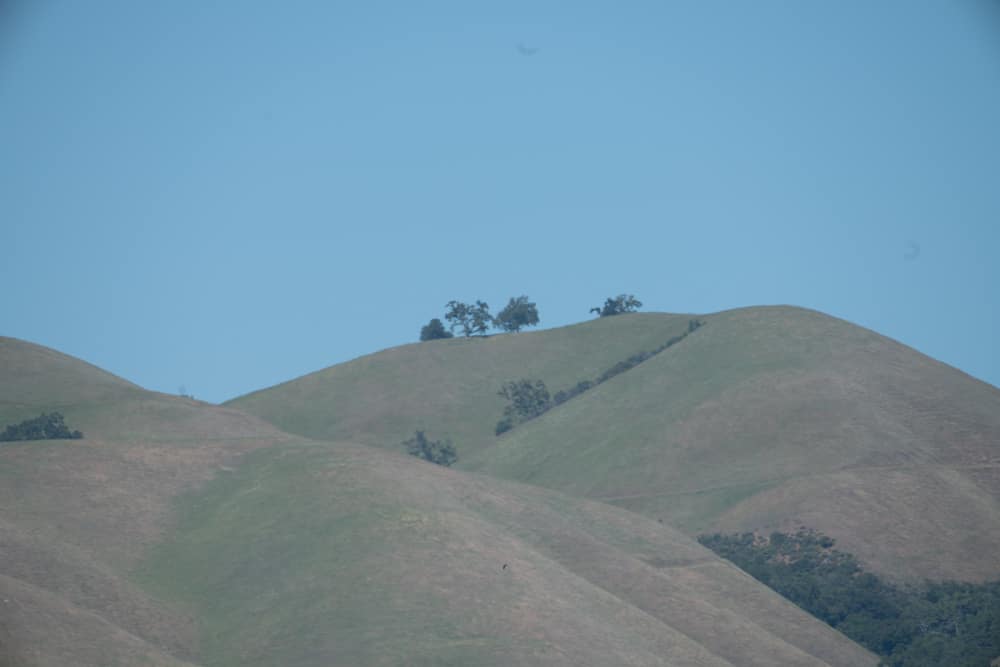 Today was a cool day for May, with atmospheric turbulence below what it is when the sun is higher and the marine layer is not letting the air stay in one place long enough for the sun to heat it up a lot. Still, there was a good deal of motion in the finder. I focused and fired off twenty shots with the remote release, about half a second apart. Then I made an animated GIF, which you can see below. It's a tight crop — tighter than I would have like so that I could get the size down. It's also only 10 of the frames, for the same reason. I set the GIF frame rate to 2/second, so you'll get kind of a real-time look.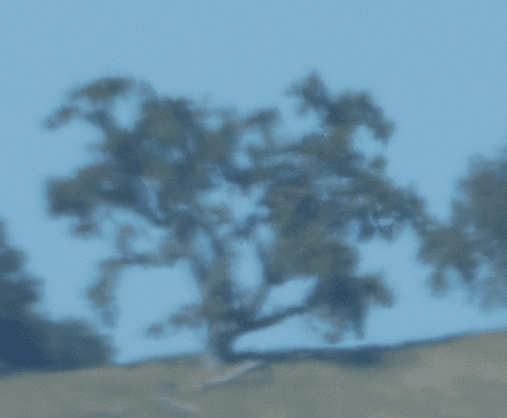 You will note that the amount of blur at any point in the image varies from frame to frame. Heck, the size of features in the image varies from frame to frame. At a higher shutter speed, the blur variation would have been even greater. Not good for lens testing, or long-lens landscape photography, for that matter.