This is a continuation of a series of posts about bokeh and lenses that are designed to optimize it. The series starts here.
In this post, we looked at the bokeh of the Zeiss 135 mm f/2 Apo-Sonnar ZF.2, the Nikon 135 mm f/2 DC-Nikkor, and the Sony 135 mm f/2.8 STF with parts of the image exhibiting moderate defocusing. In this post, I'll turn my attention to a scene with greater defocusing, and some (kinda) point sources as well.
With the Zeiss and Nikon lenses (with and without defocus control) at f/2: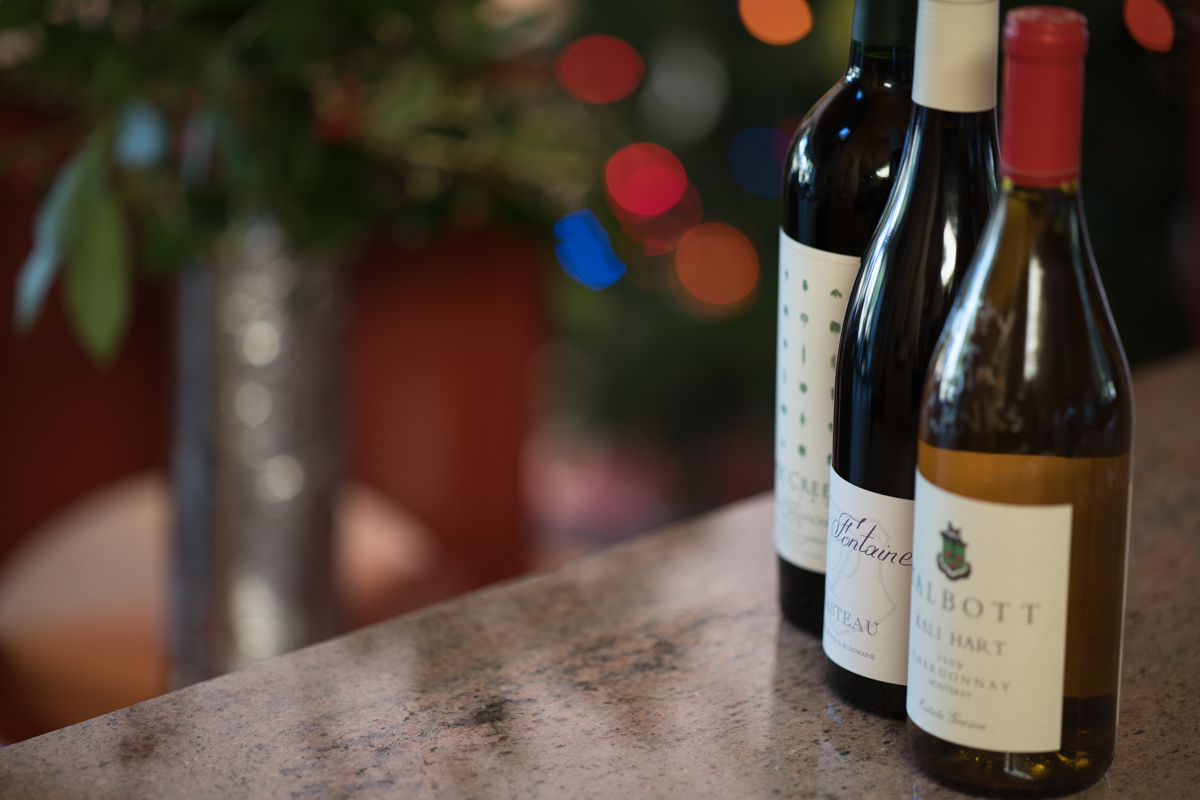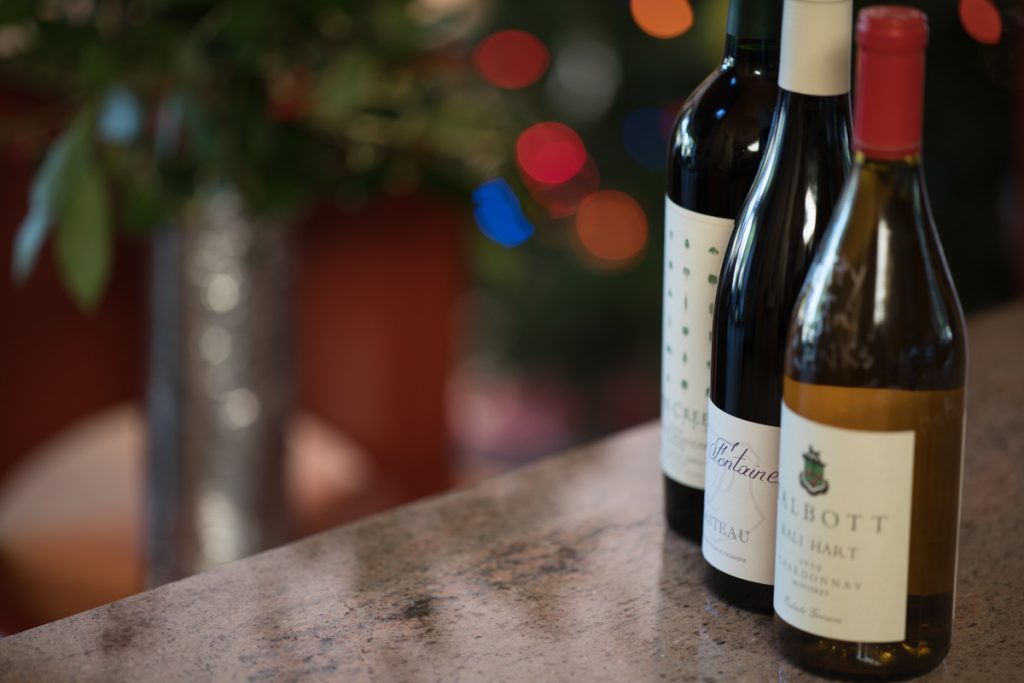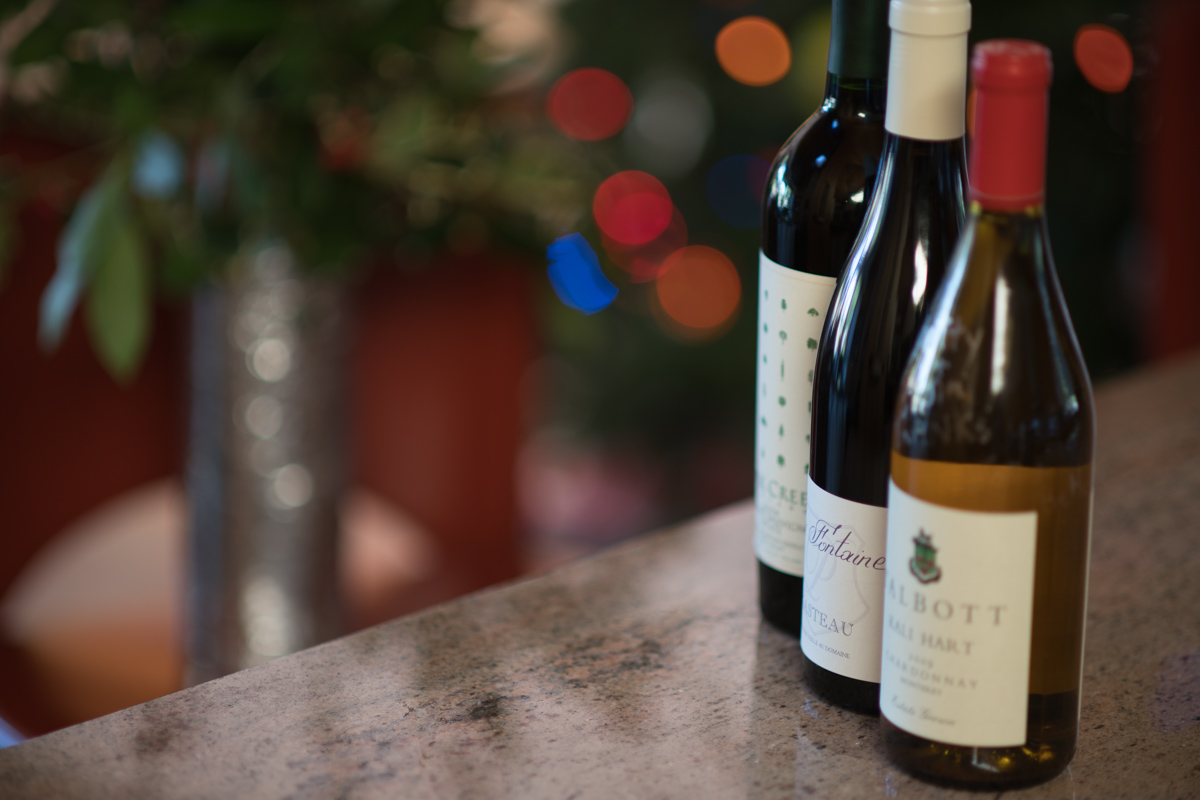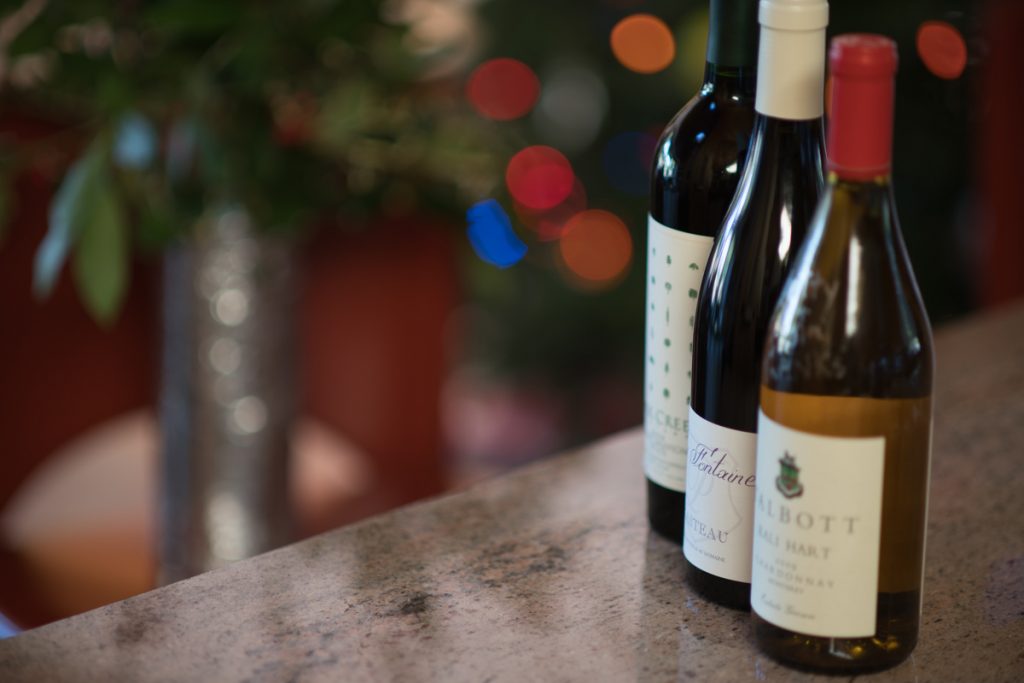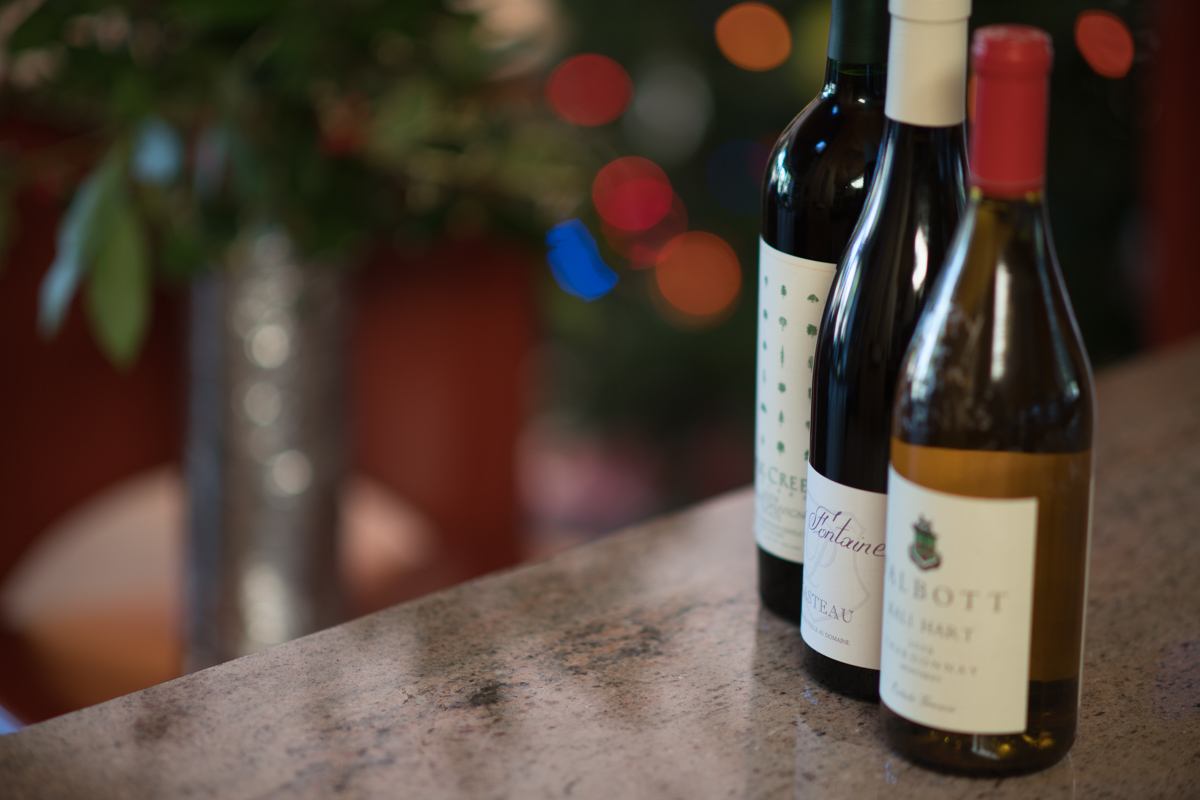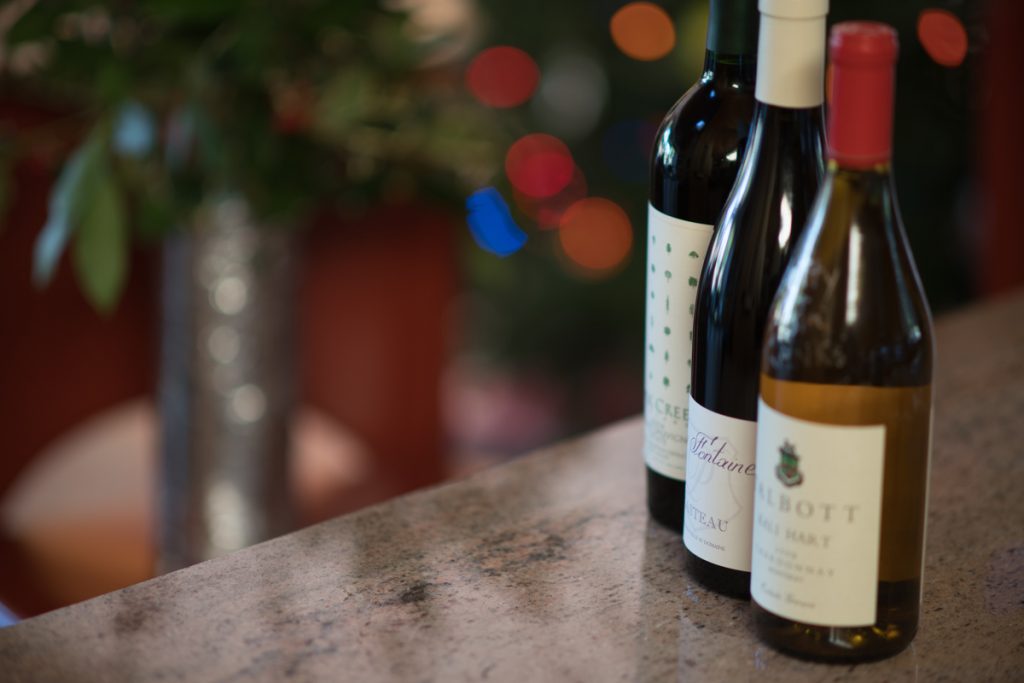 In all cases, I focused on the "t" on the label of the middle bottle.
Things to look for in this scene:
First, and most obvious, the "bokeh balls" of the OOF Christmas tree lights.
The specular highlights on the vase on the left.
The diffuse highlights on the stool (the vase is on a stool) on the left.
The transition from mildly OOOF to more OOF on the granite countertop.
The transition from in to out of focus on the wine bottle labels.
The smoothness of the tree itself.
The smoothness of the OOF leaves of the holly in the vase.
For me, the order of preference is Nikon with DC, Zeiss, and then Nikon without DC. However, the differences are subtle, and I can't imagine these small distinctions making the difference between success and failure in any image of mine.
Let's stop down one stop, and throw the STF into the mix: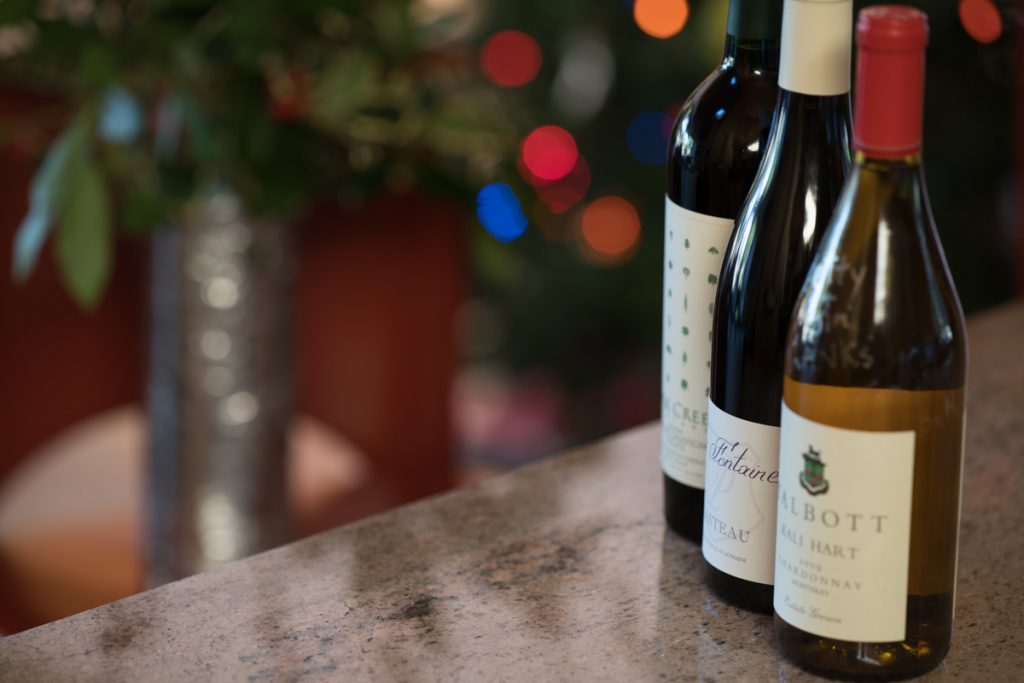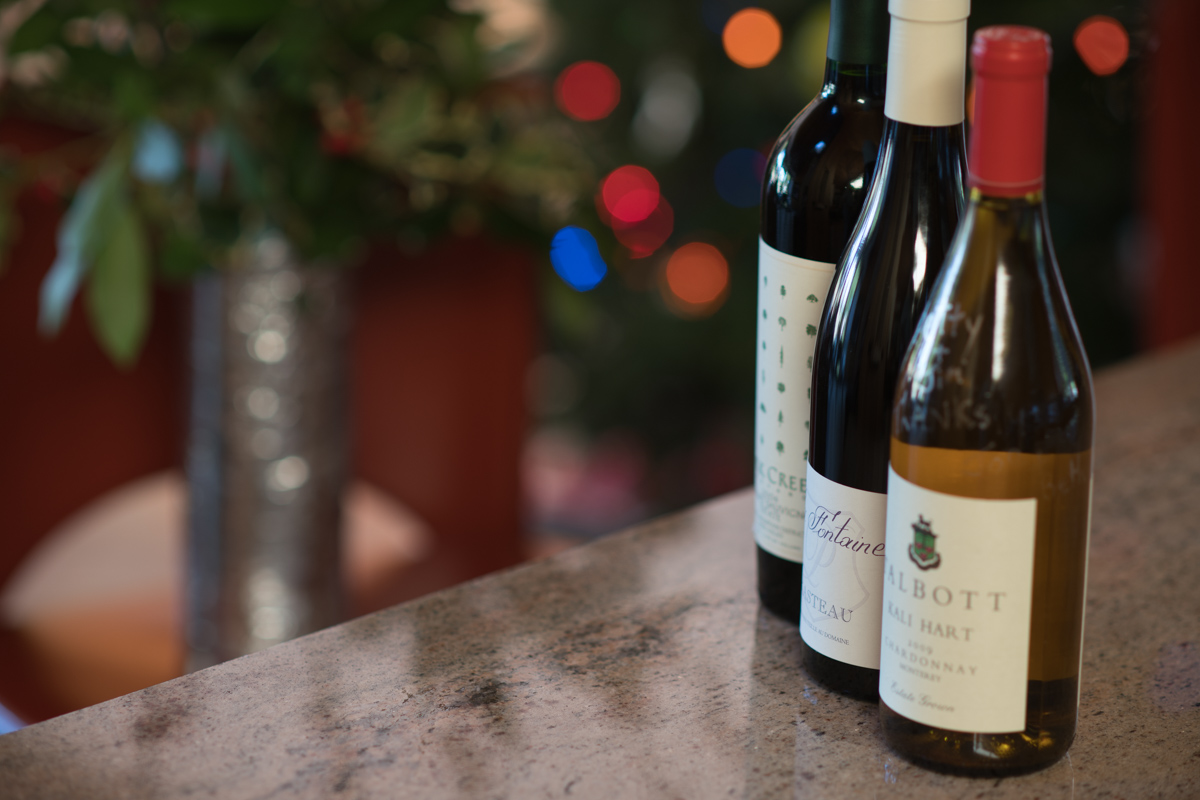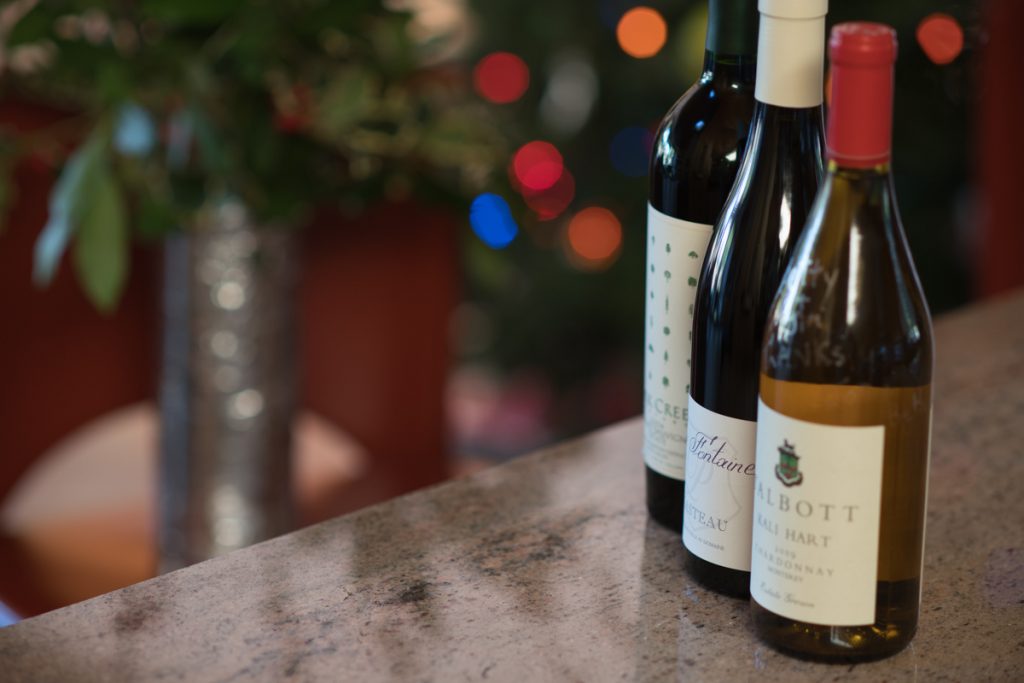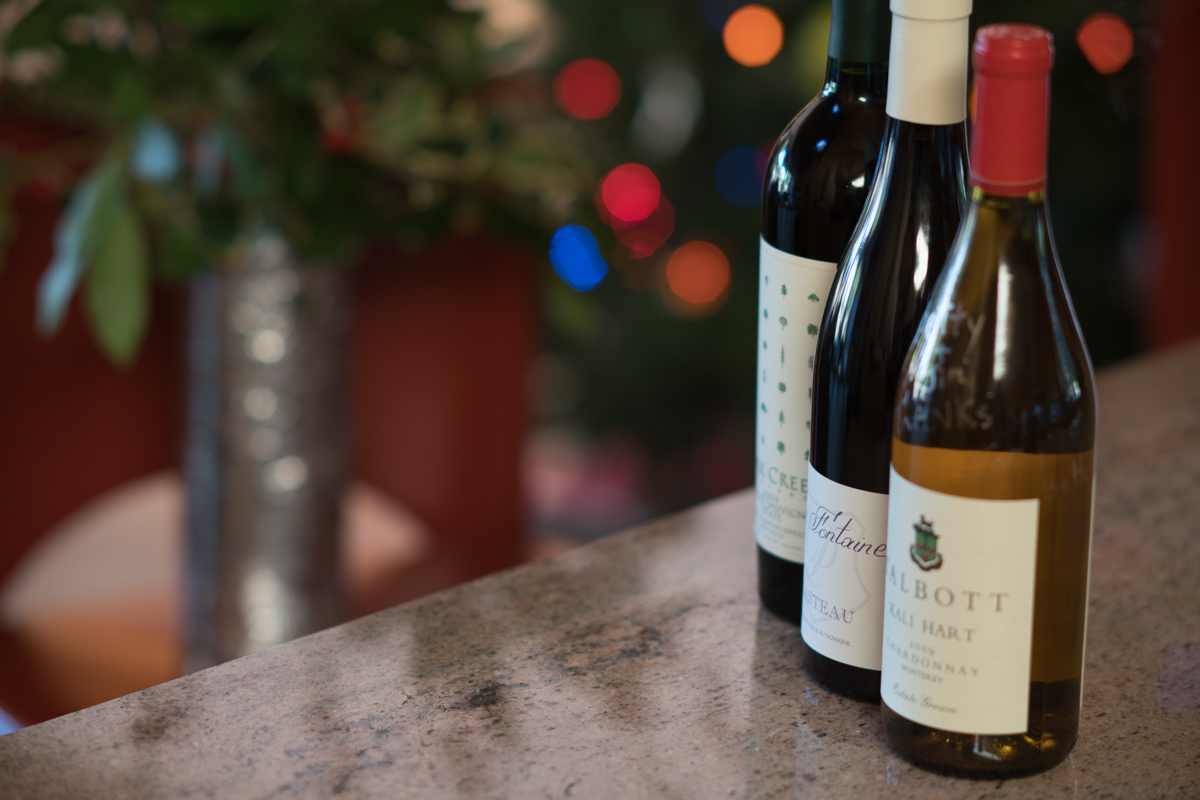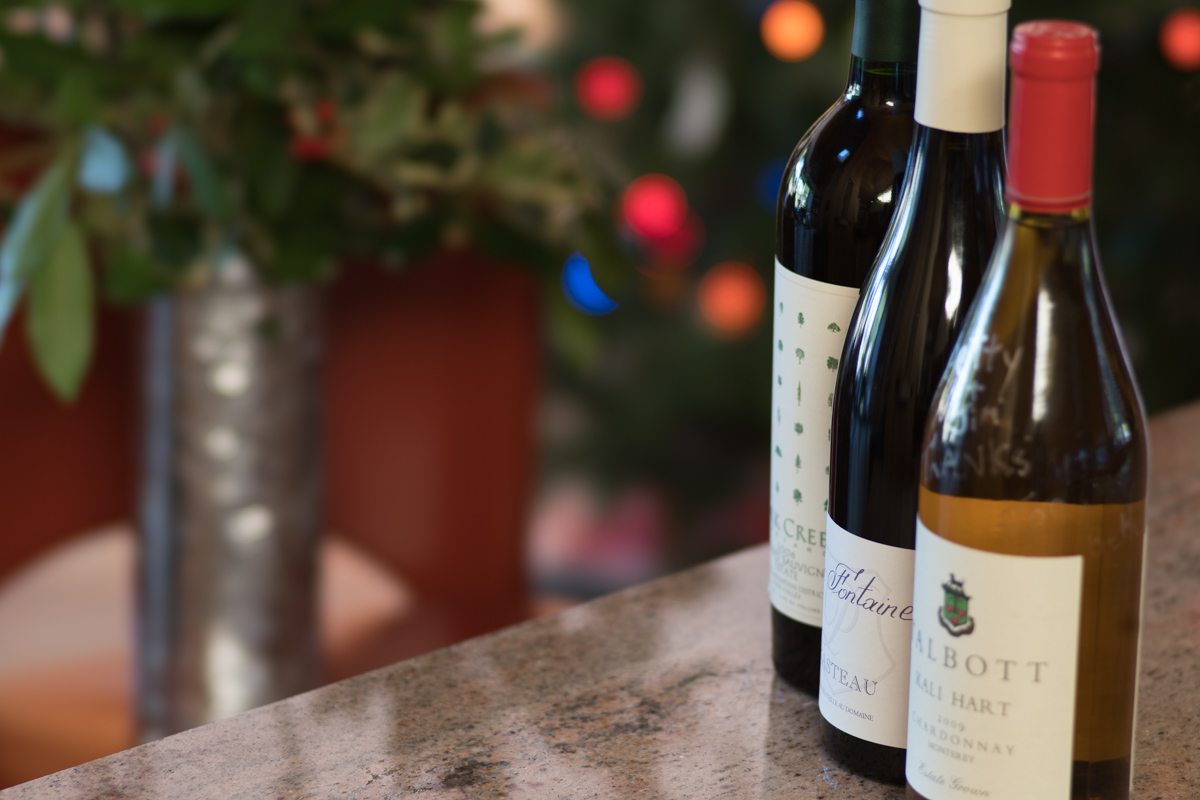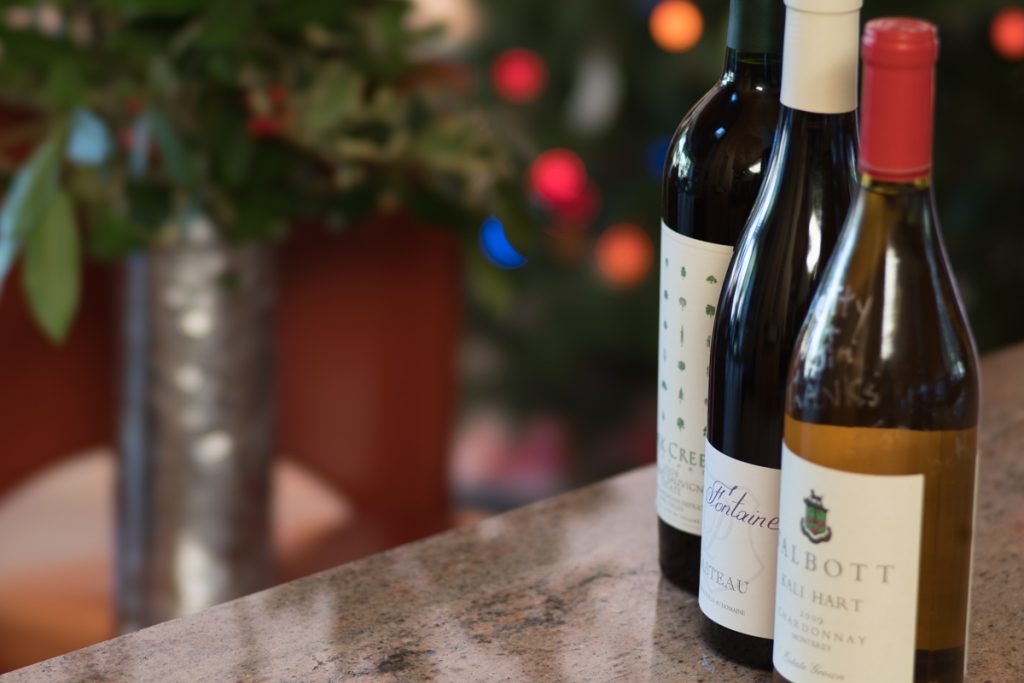 The rendering of the metal vase is distinctly superior to me in the image with the STF. The foliage is also rendered much more smoothly and pleasingly in the STF image. Otherwise, I'm not sure the variations are compelling in making one image preferable over another. The Christmas tree lights are of course rendered far differently with the STF, but, after having had my eyes trained for years by looking at OOF point sources that are flat disks makes me not sure that the STF rendering is an unalloyed improvement in that regard.
Still, I like the STF image the best, and the more I look — to a degree that any customer would probably never do — the more I feel that way.
Stopping down one more stop: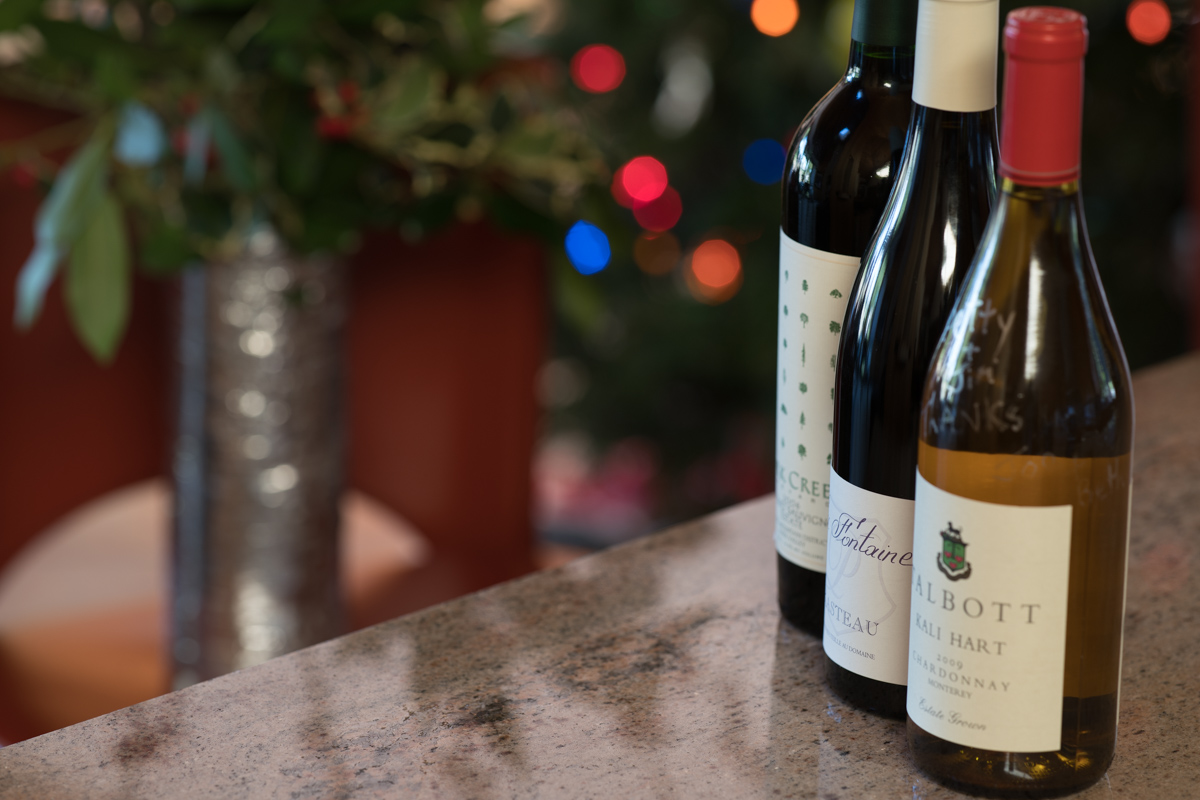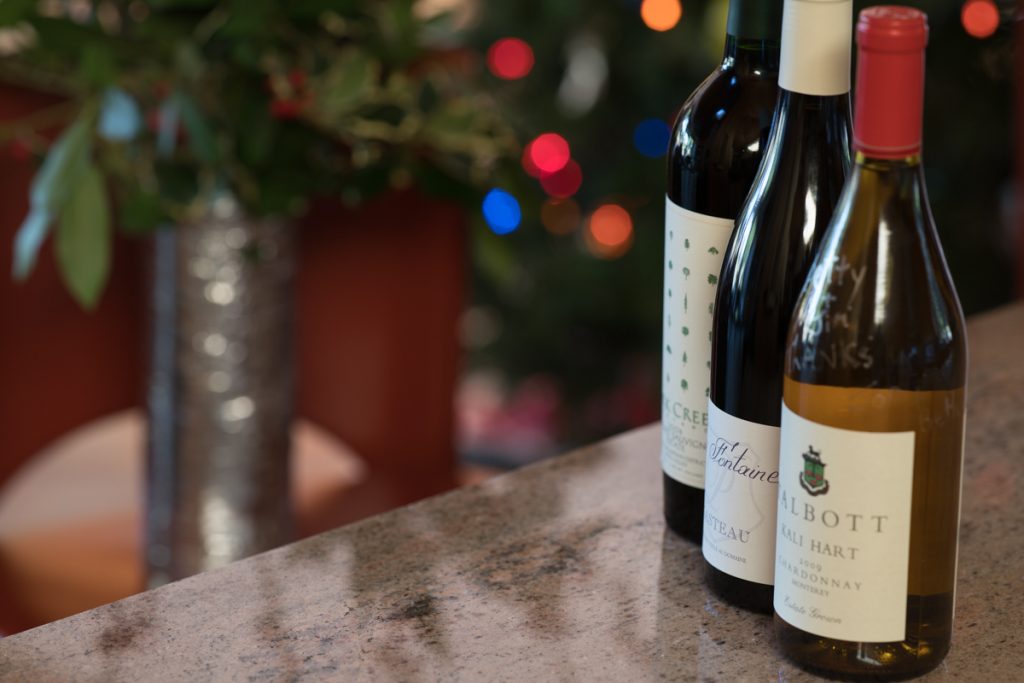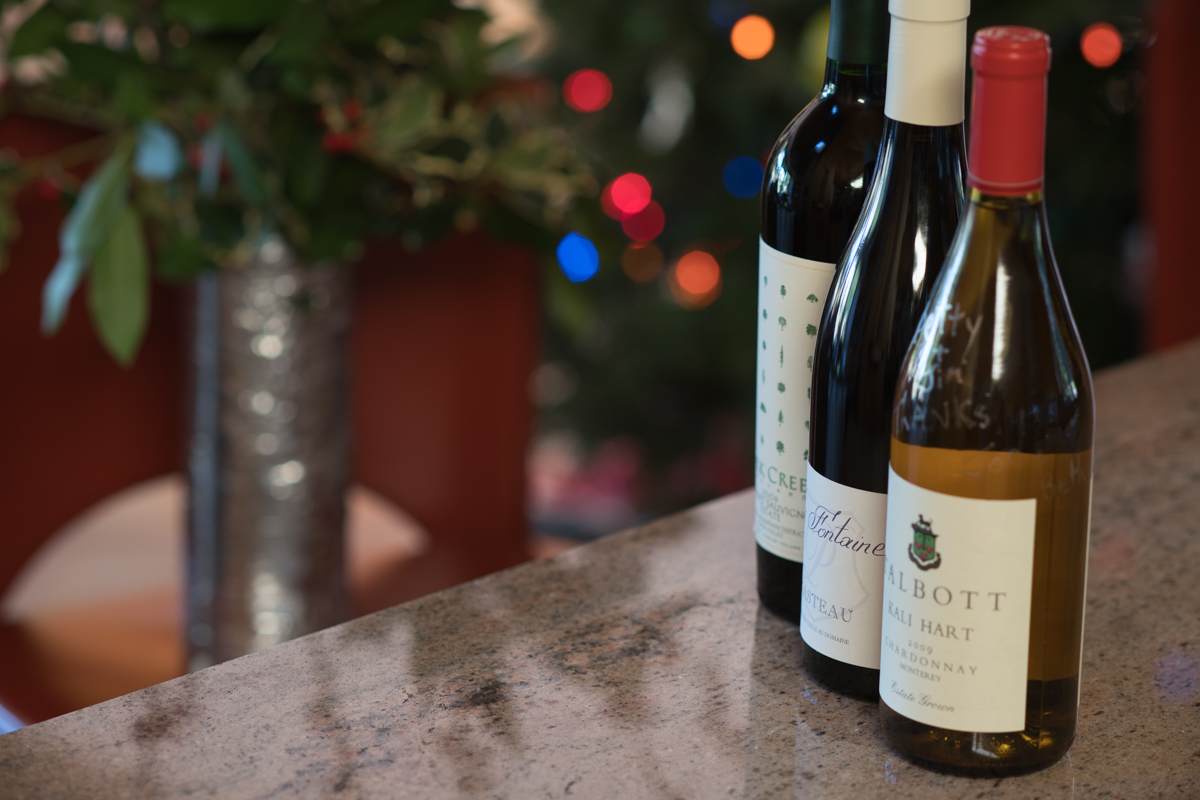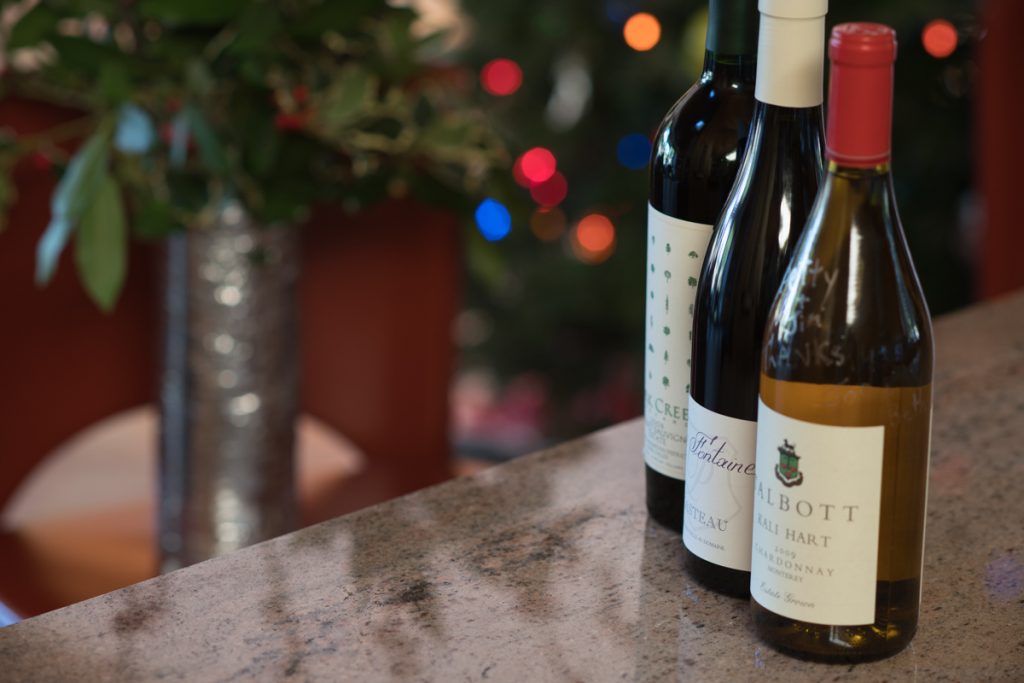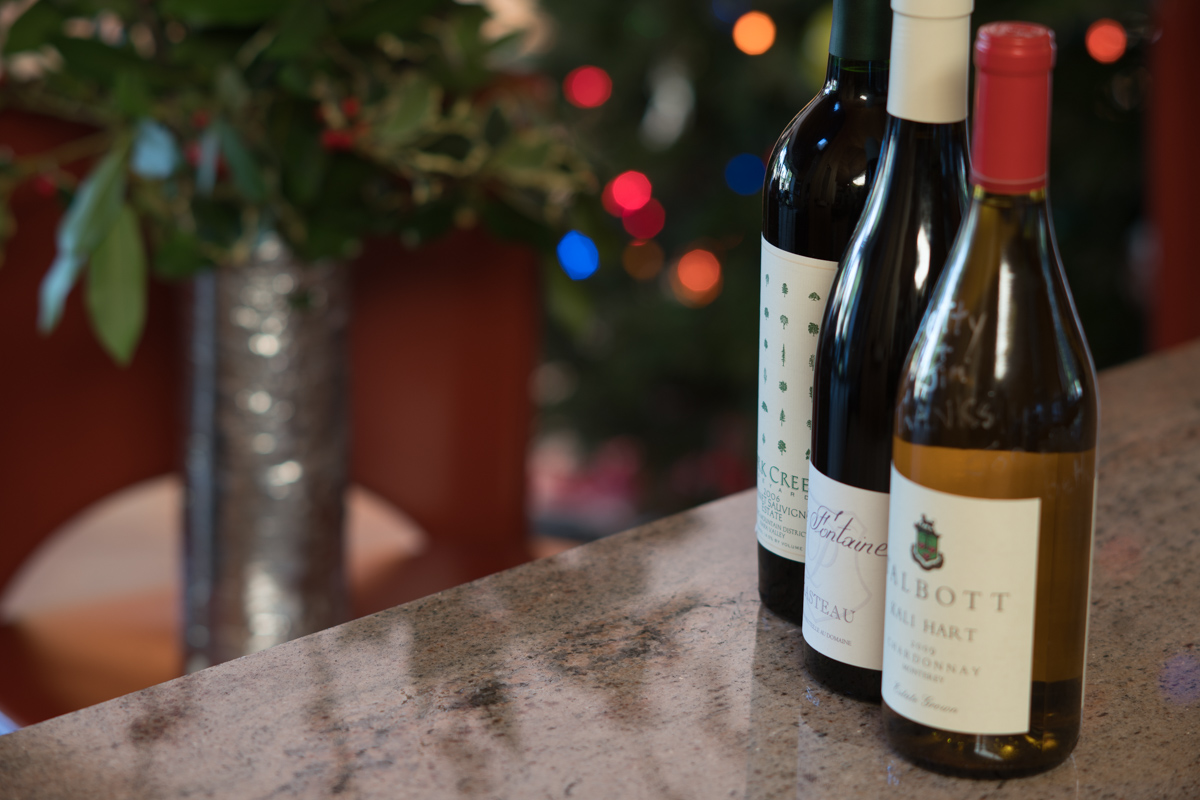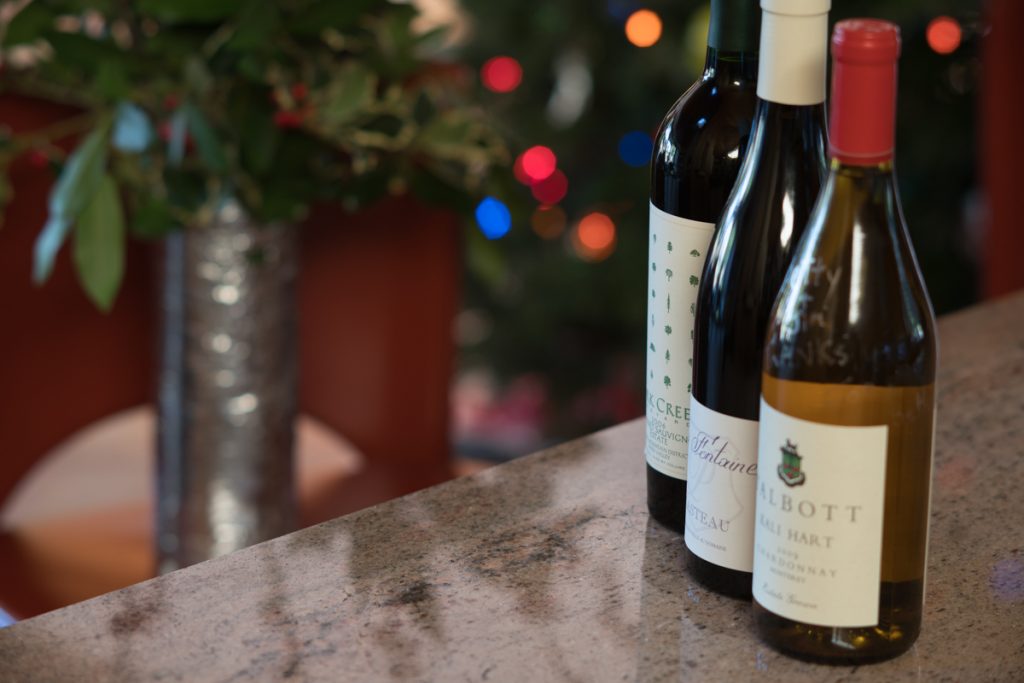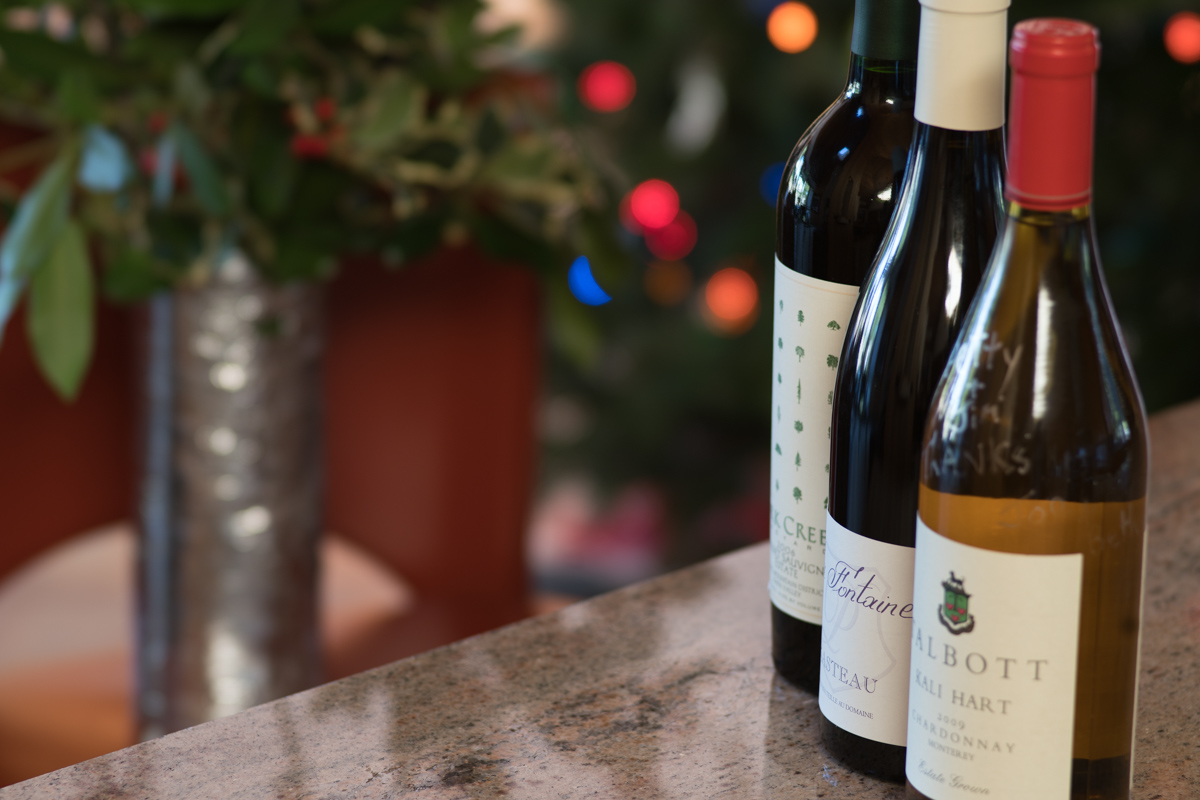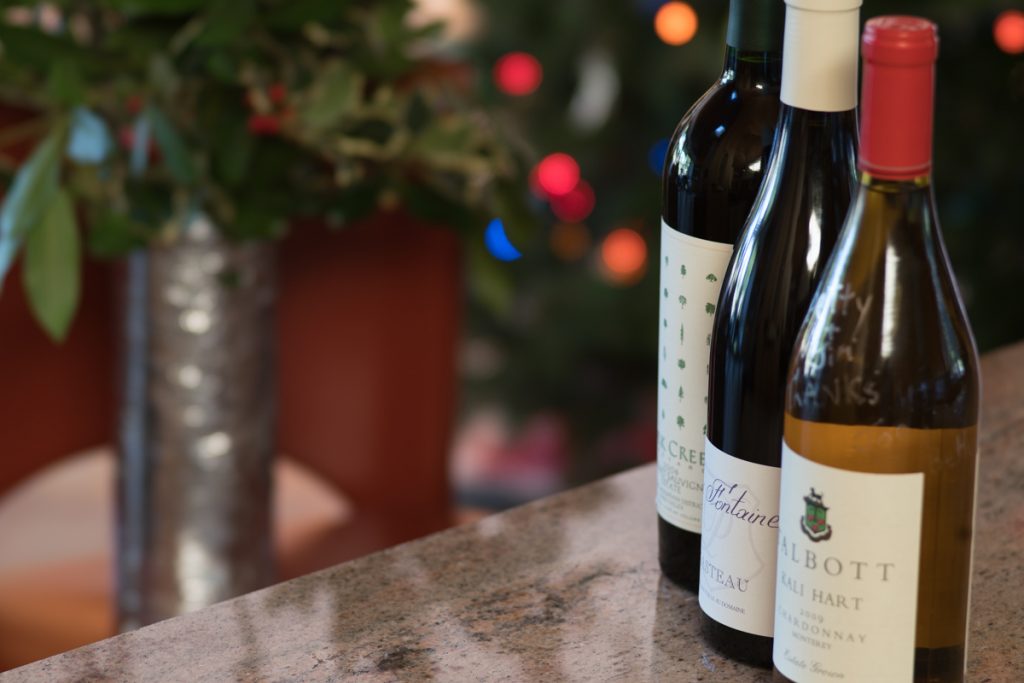 I feel the same way about these as I did about the f/2.8 images, with the exception that, now that the Christmas tree lights don't ahve such a gradual fallloff in the STF shot, I prefer them over the others. The rendering of the holly leaves is much smoother and less edgy with the STF than with the other lenses.
So, all in all, the STF shots are the winners for me.
For completeness, here are images from the Zeiss and Nikon lenses at f/5.6: