The last two posts have been about my experiences using the X-Rite CC24 and CCSG targets and X-Rite's Color Checker Camera Calibration program with both diffuse and direct solar illumination. I found anomalies between the two targets, which I thought might be related to lighting and glare. But today I discovered that, even with the same 45/0 lighting and a spectrophotometer, the CC24 patches on the CCSG target don't match the CC24 patches on the actual CC24 target.
I used an ancient X-Rite i1 Pro (model 1, version D) spectrophotometer, and BabelColor PatchTool. Here's a visual indication, with the CC24 patches in the upper left, and the CCSG patches in the lower right.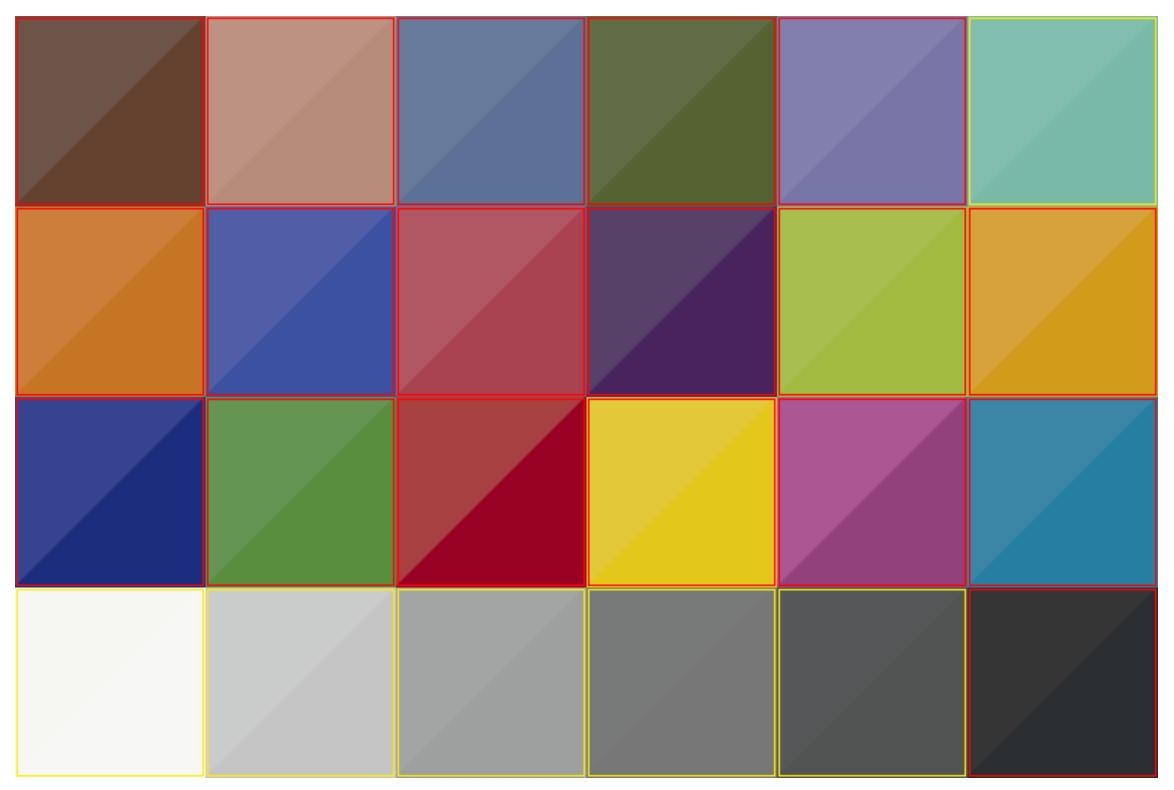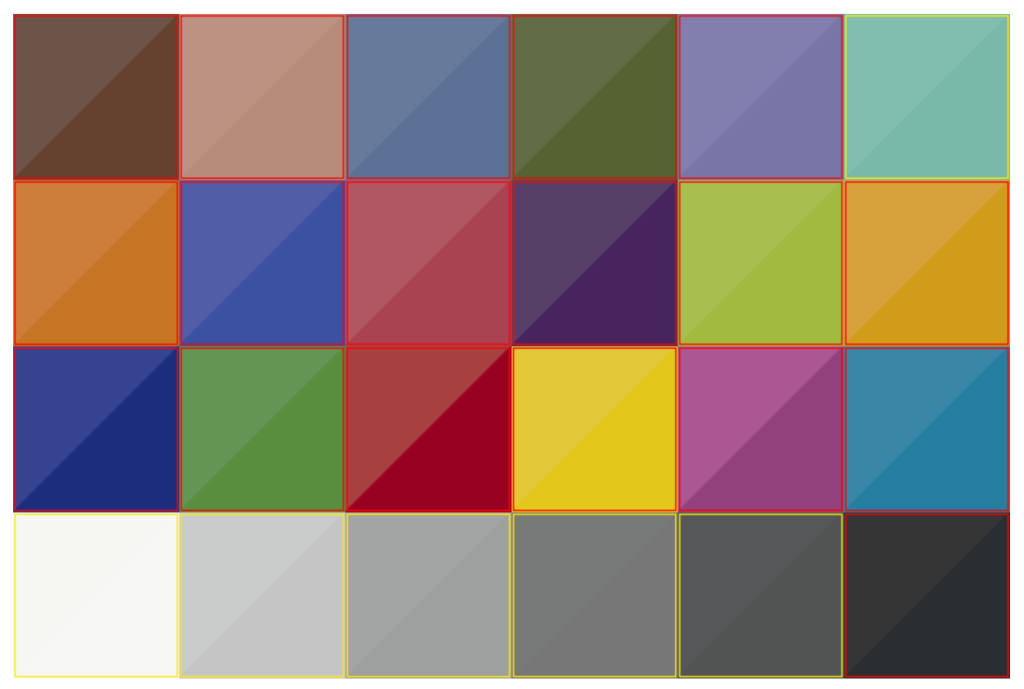 I couldn't figure out how to export the above image from PatchTool — I'm new to it — so it's a screen capture in my Eizo workstation monitor's space, which is roughly Adobe RGB. Here's a histogram of  the CIELab Delta E differences between the two patch sets.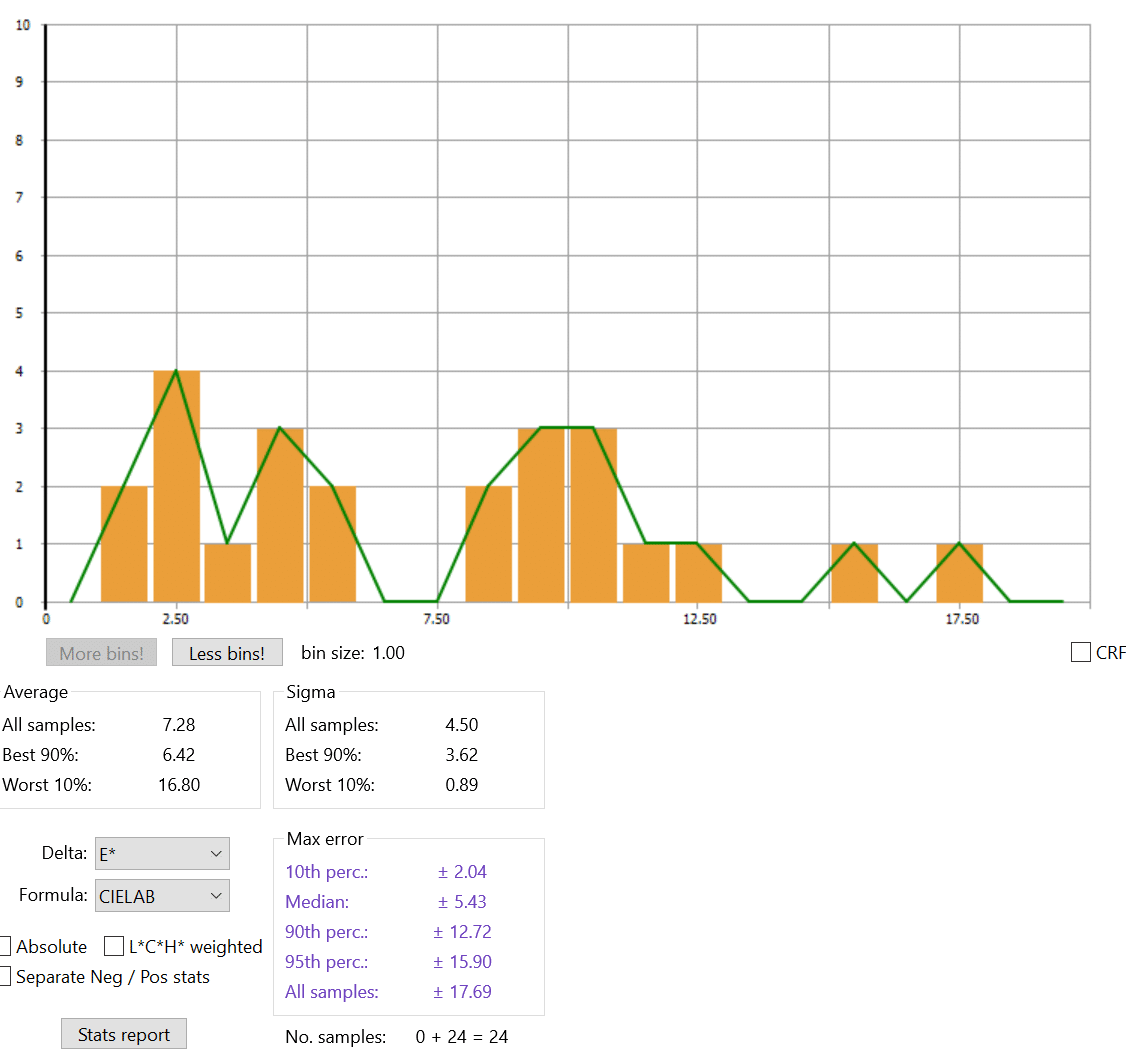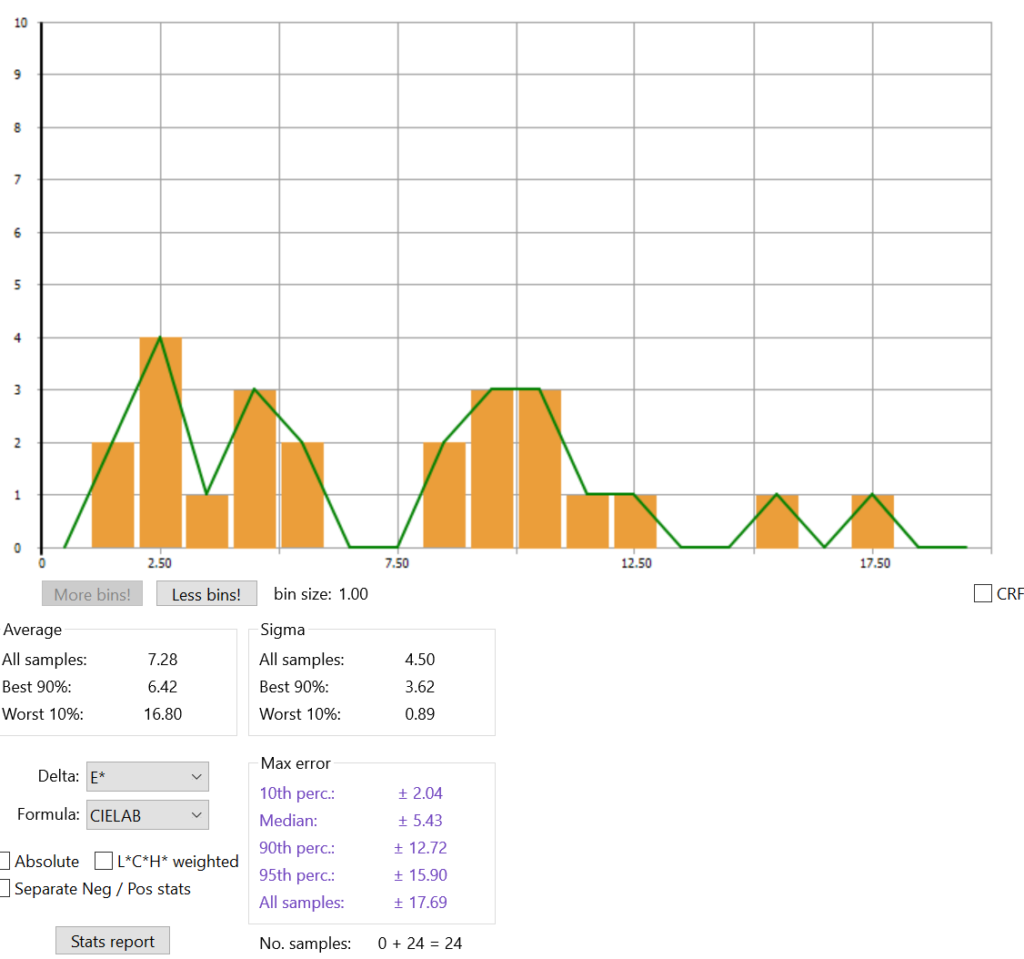 And here are the details. The green values are from the CC24, and the pick ones came from the CCSG: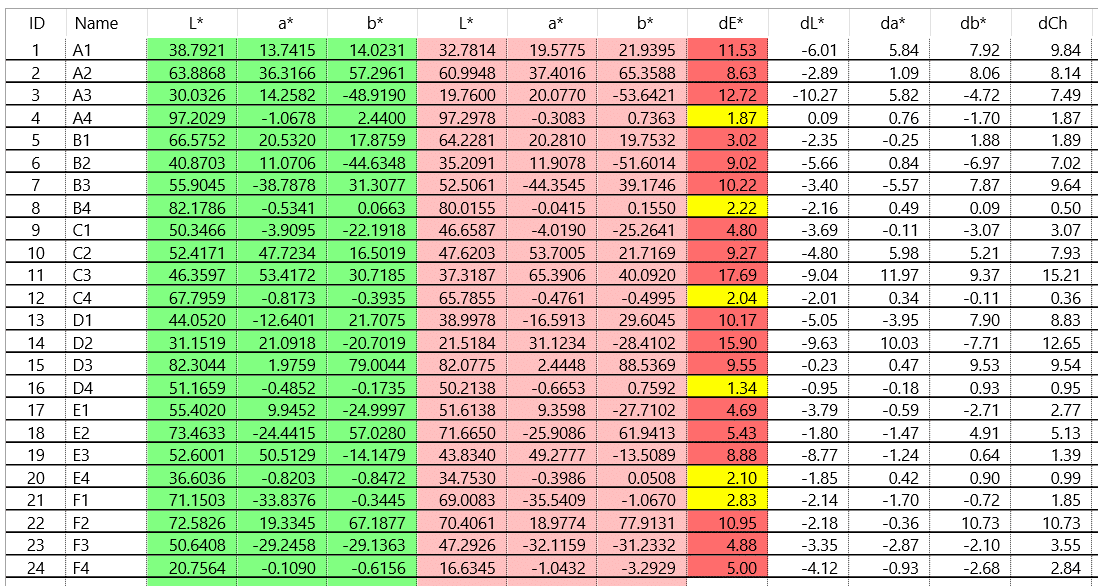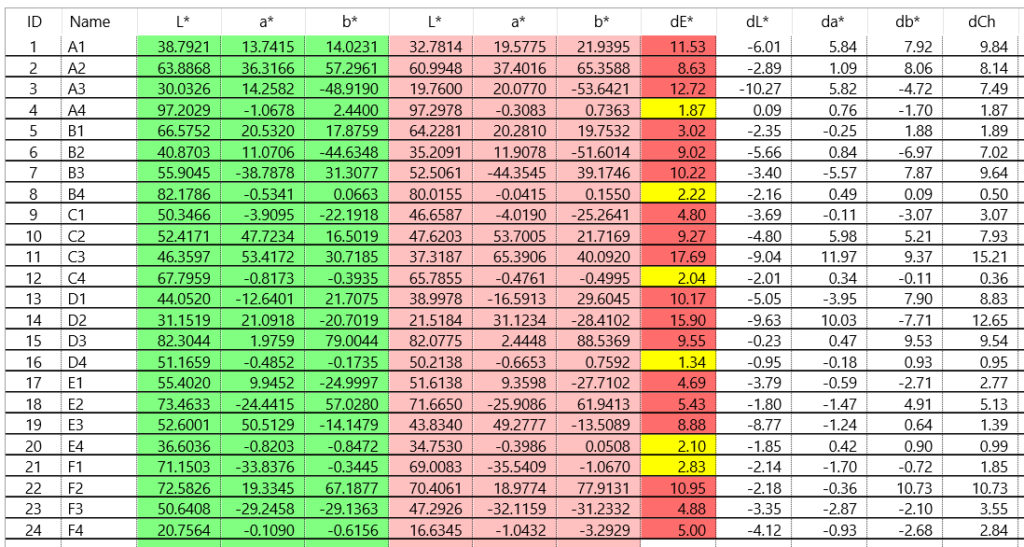 Well! That explains a lot. I'll be doing more testing and will circle back around to the accuracy tests I tried to do in the first two posts.