Just to make sure that there were no problems with my methodology, I reran the tests in the preceding post with a Nikon D4.
The results: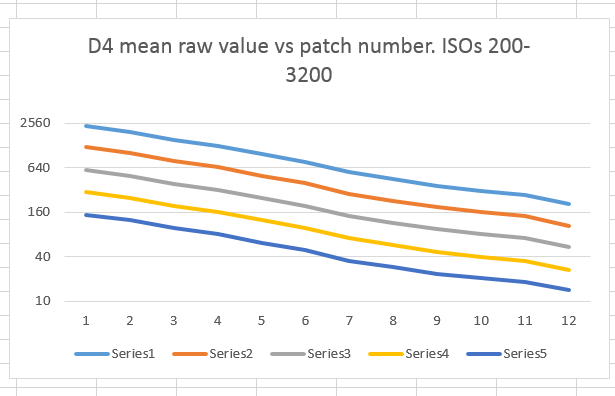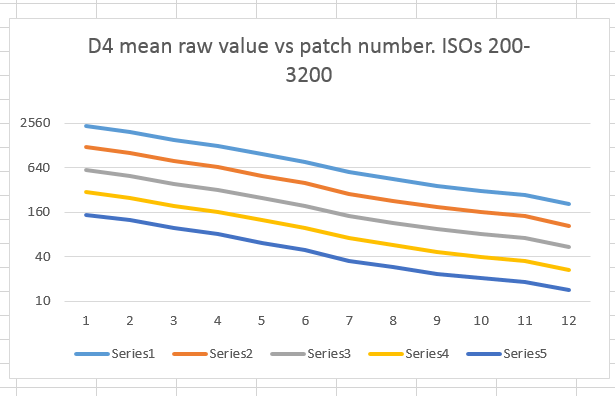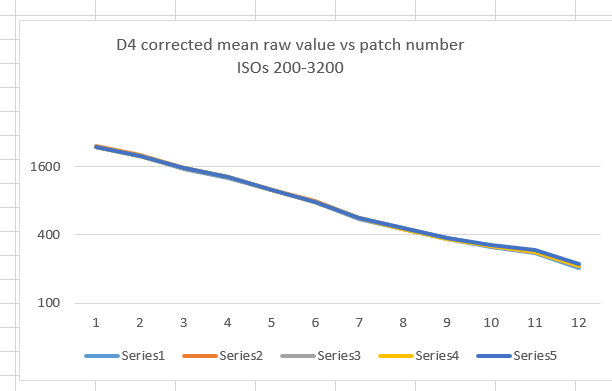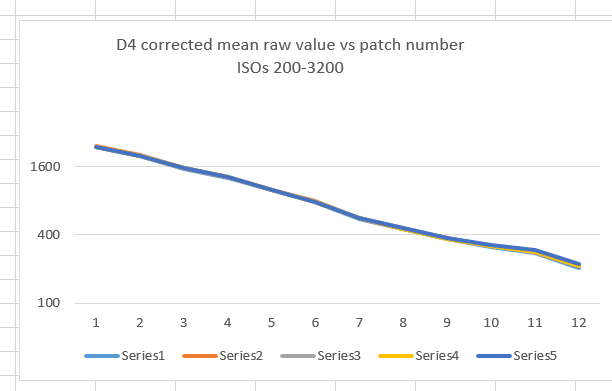 As expected. Each corrected data line is pretty much on top of the others.
Here's the closeup of the errors: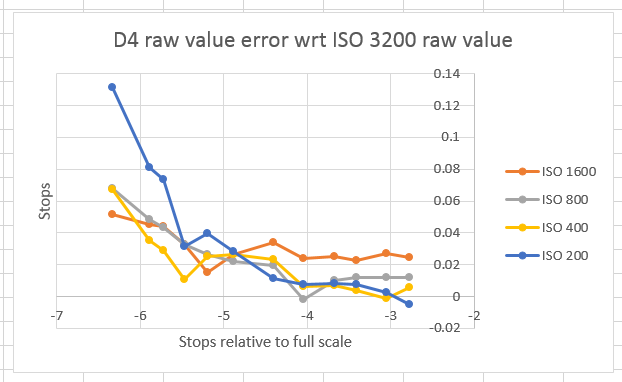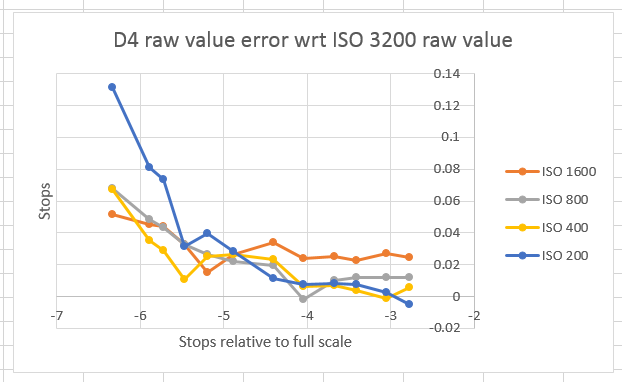 Not only are the errors small, the direction is what you'd expect if the noise floor were the major contributor, not the other way round as with the M240.