I performed the same test as I used in the last two posts on a Leica M9. Here are the results: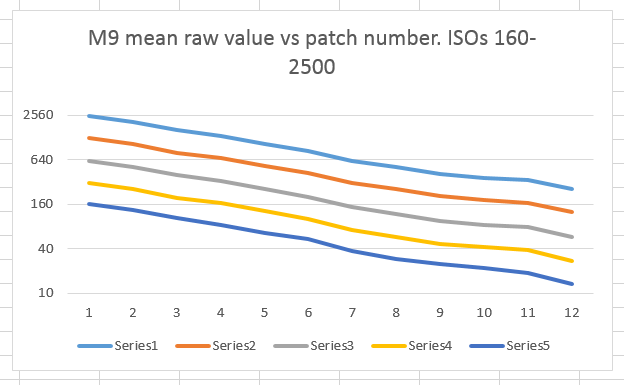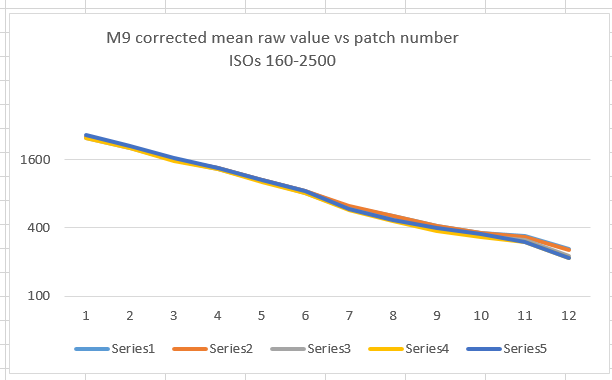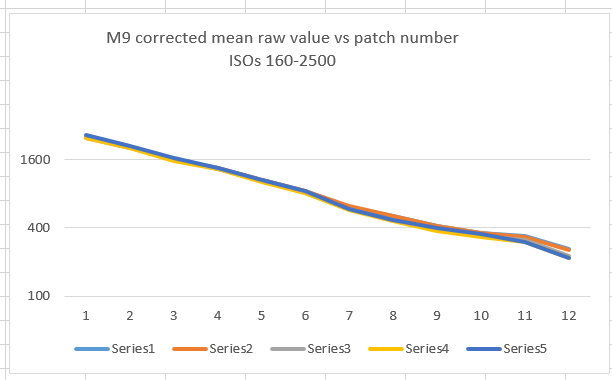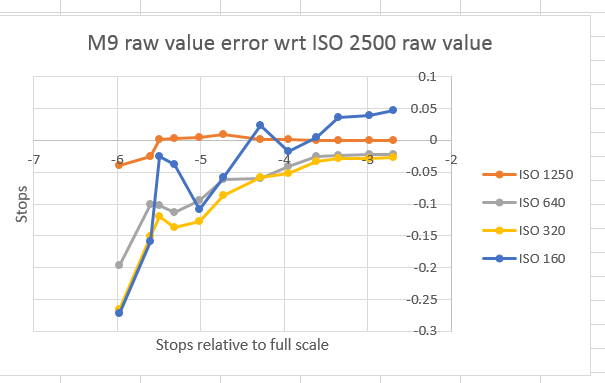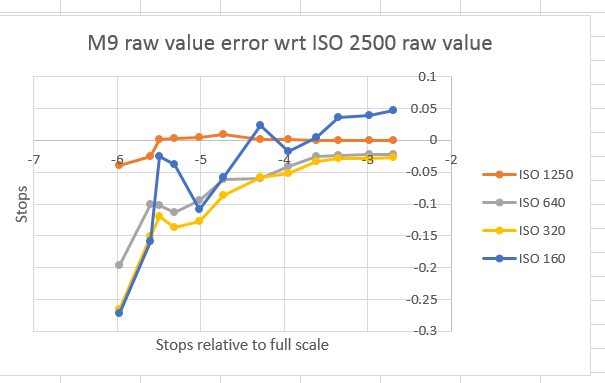 The results, while not quite up to the exemplary standard set by the Nikon D4, are substantially better than the Leica M240 graphs. There is something strange, however. Like the M240, the M9 errors for the darkest patches at the lowest ISOs are negative, rather than the positive errors you'd expect if dark noise is the cause of the errors.
Since the technologies of the sensors in the M9 and M240 are completely different (CMOS vs CCD), the similarity in behavior raises the possibility that the errors are the result of a deliberate design choice.