I'm back from a two-week cruise on a smallish – 60 passenger – boat. We started in Sitka, Alaska, and spent the first weeks exploring the fjords, glaciers, and forests of south-eastern Alaska. We continued south to British Columbia, and looked at the northern BC coast, Haida Gwaii, the east coast of Vancouver Island and surrounding islands, finishing up in Puget Sound.
Choosing the camera equipment for such a trip was difficult for me, since the subjects ranges from distant wildlife through landscapes, to First Nation ceremonies. I briefly considered packing a big iron telephoto, but rejected the idea based on weight and bulk. I thought about the Nikon 300/4 phase Fresnel lens, which is quite light and pleasingly sharp, but decided against that because I'd need to take a D810 to use it with, and I wanted to take two cameras that could use the same lenses for versatility and recovery from equipment failure.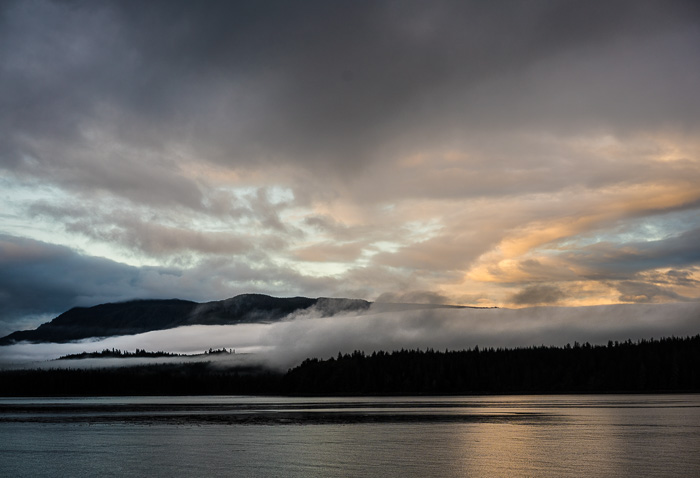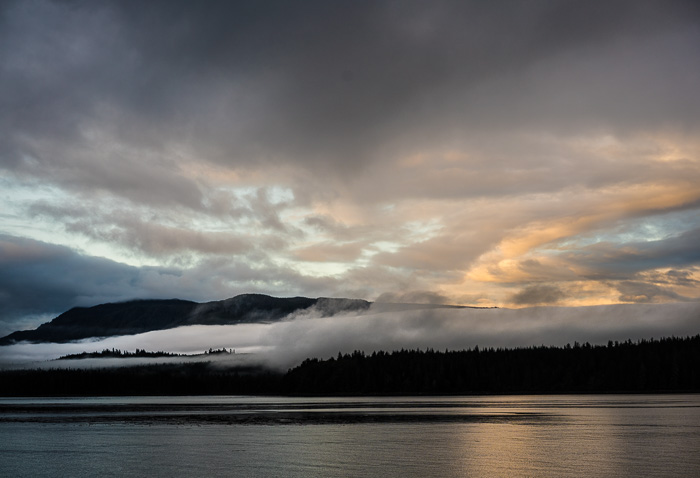 I finally ditched the notion of doing wildlife photography. It wasn't that difficult a decision. The world is filled with wonderful wildlife photography, made by dedicated and hard-working photographers that spend months in difficult circumstances with the best equipment (one of those people, Flip Niklin, was on board the boat). The standard of wildlife photography is thus dauntingly high, and nothing I could expect to do in a brief period could possibly measure up to what's already out there in magnificent profusion.
Not attempting wildlife pictures simplified things dramatically. I settled on two Sony a7RII bodies, the Zony 35/2.8 and Zony 55/1.8, the Sony 90/2.8 Macro and 70-200/4 zoom. I'm not sure why I took the 90/4, since I didn't expect much opportunity for photographing little things and it is within the range of the zoom, but I like the lens a lot, and I brought it along. For really wide views, I took the Leica 16-18-21mm f/4 Tri-Elmar APSH and a Kipon Leica M to Sony FE adapter. The Kipon adapters – now distributed in the states by Adorama, and thus easier to get than before — are unusual in that they are the correct thickness, and thus preserve the usefulness of the distance scale on the lens. This was important to me, since I find very wide lenses difficult to focus quickly with the a7x cameras, and I intended to use zone focusing.


Two cameras; check. Five batteries; check. Two chargers; check. 6 128 GB SD cards in a Pelican case; check. Five lenses; check. No flash. No bears. No whales, except as part of the scenery. No mountain goats or bighorn sheep. Even with the light weight of the Sony bodies and many of the lenses (though not the 90/2.8) my carryon was quite weighty. I took comfort in knowing that it would have been much worse had I taken a D810, a D4, and five lenses. I took a Gitzo carbon fiber travel tripod and a small RRS ball head.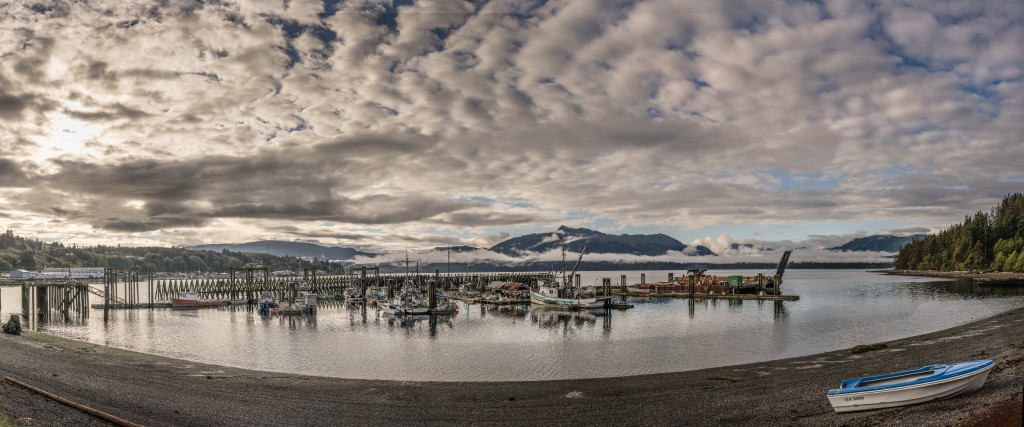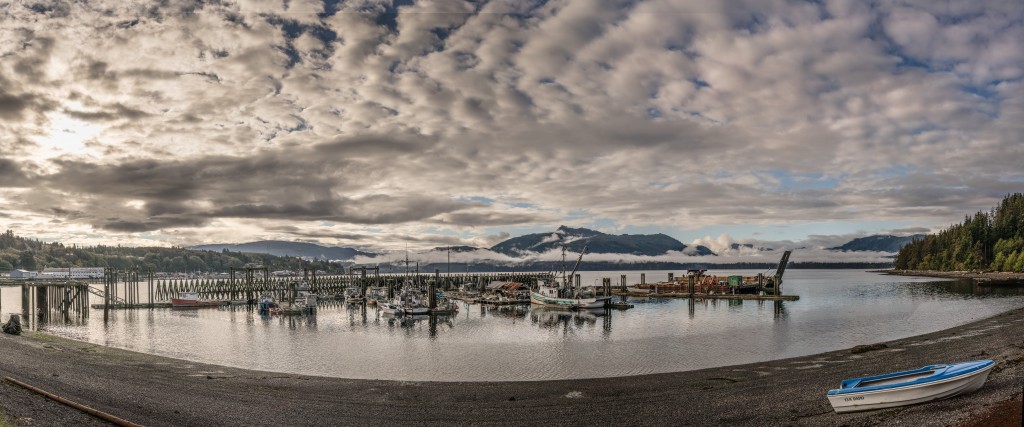 How to carry all this gear around? I wasn't sure. I wrapped everything in Photo-Wraps, and packed it all into an LL Bean fanny pack and a Adorama Slinger bag. In Sitka I bought a waterproof stuff sack for really wet conditions. I also took a black Domke photo vest (chosen, I am somewhat ashamed to admit, over the more versatile Callahan one because I'm not a fan of the khaki on-safari look). This wasn't the wisest possible choice, as it turned out. We'll get to that in the next post.