A few days ago, I posted some graphs that indicated that using live view on the D810 had no material effect on dark-field noise. Several people have expressed interest in seeing the test repeated at longer shutter speeds.
I'll repeat the protocol. In a 68-degree F (20 degrees Celsius) room, I set a D810 up in manual mode, with 14 bit raw file precision. I set the ISO to 800, which is the highest ISO on the D810 where there is no clipping of dark-field images. I set the shutter to EFCS at 1/30 second, the aperture to f/16, the shutter mode to single shot, and the exposure delay to 0. With the lens cap on, I made a series of several exposures with live view off, and another series about a minute apart with live view on. I repeated the test with the shutter speed set to 1 second, with long exposure noise reduction off.
I analysed the files in RawDigger, both for almost the entire frame, and for a 200×200 central area, averaging the standard deviation of the captures for all four raw channels.
The 1/30 second results: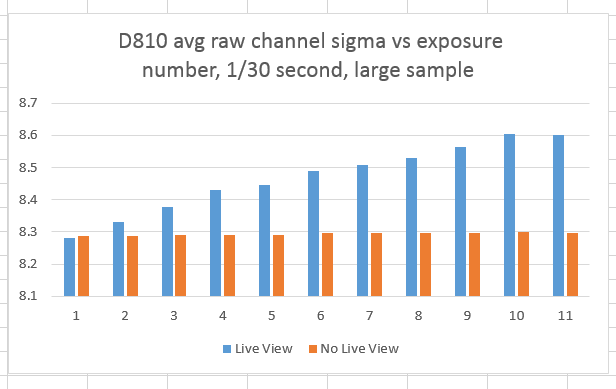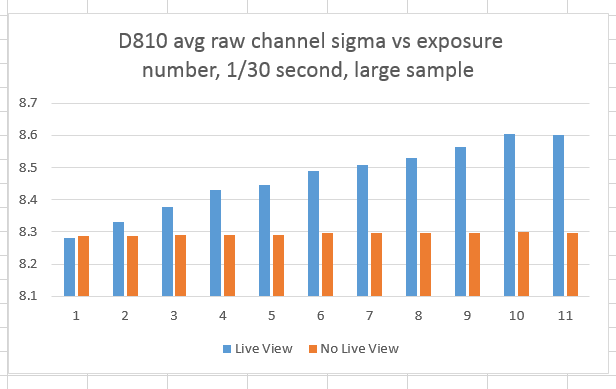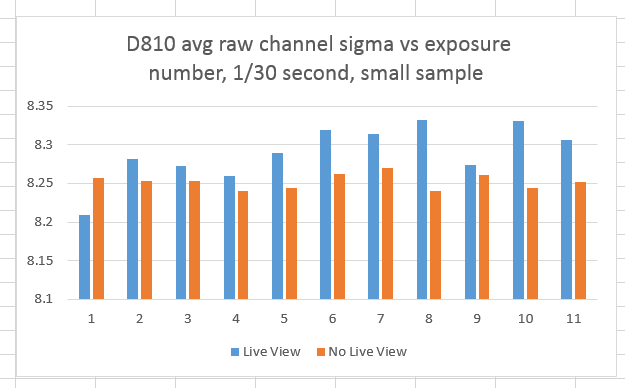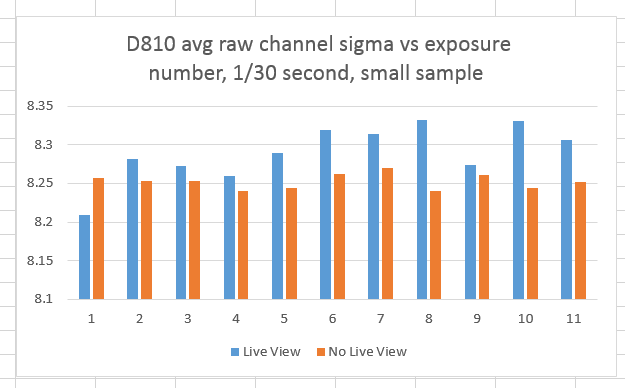 Pretty much what we saw at 1/2000 second.
At one-second: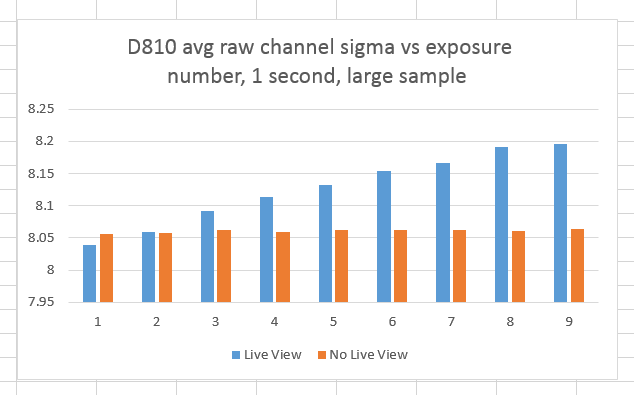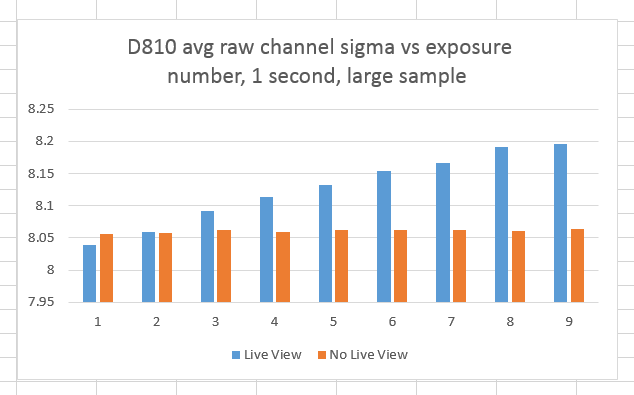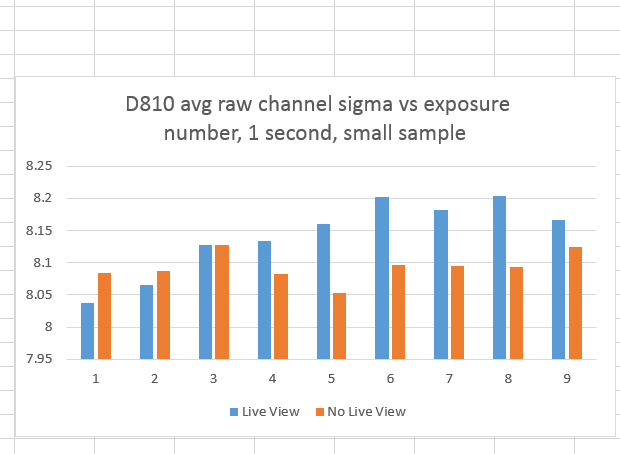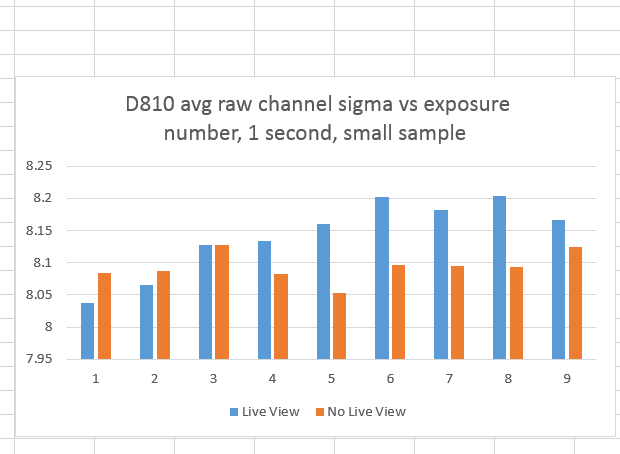 Well, that's interesting. The effect is actually less at one second. That's because the D810 has some non-defeatable long-exposure processing.