Yesterday I wrote a post aimed at discovering the relationship between dither and quantizing precision when resolving detail was the main criterion. The conclusion was that, just as for the avoidance of posterization (see here, here, and here), half a least-significant bit (LSB) was enough noise for most purposes. For critical judgements, it looked like 0,7 bits was slightly better.
For that test, I used about the most simpleminded demosaicing algorithm, bilinear interpolation. Today, I'm going to present results using a more sophisticated algorithm, adaptive homogeneity-directed demosaicing (AHD).
Here's the test image: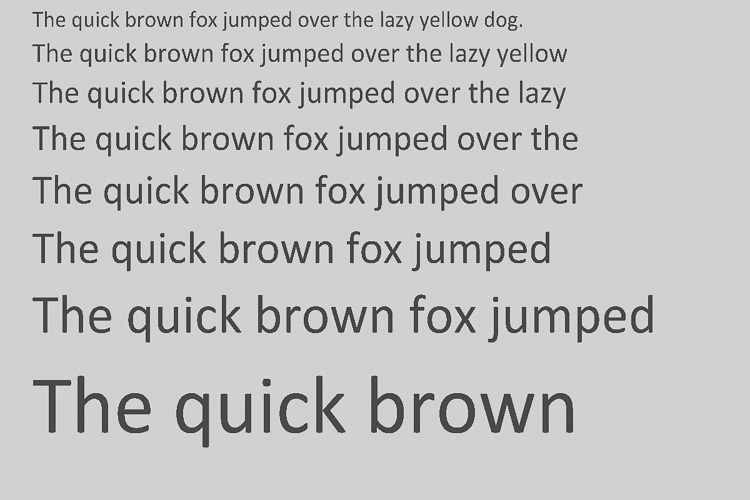 It's go no tones near white or black, so over and undershoot won't be a problem. I reprogrammed my camera simulator to ignore photon noise, apply read noise only after the amplifier with rms value equal to a specified number of LSBs of the ADC. I ran the ADC at 3, 4, and 5 bits of precision. This gives the same effect as large Exposure pushes on underexposed images with cameras of greater precision.
Other model details:
f/2 diffraction-limited lens
450, 550, and 650 nm light
4.88 um pixel pitch
Adobe RGB GBRG CFA (I had to change the Bayer pattern to work with the AHD Matlab code I'm using)
All images are presented here enlarged to triple the camera resolution.
Here's a set with noise equal to half an LSB of the 3 bit converter, a full LSB for the 4 bit converter, and 2 LSBs for the 5 bit converter. Thus the noise voltage remains the same if the full scale voltage remains the same, regardless of the precision of the ADC.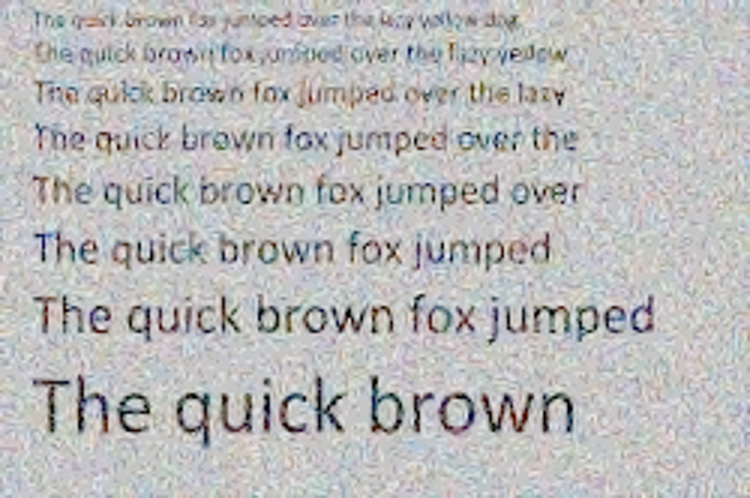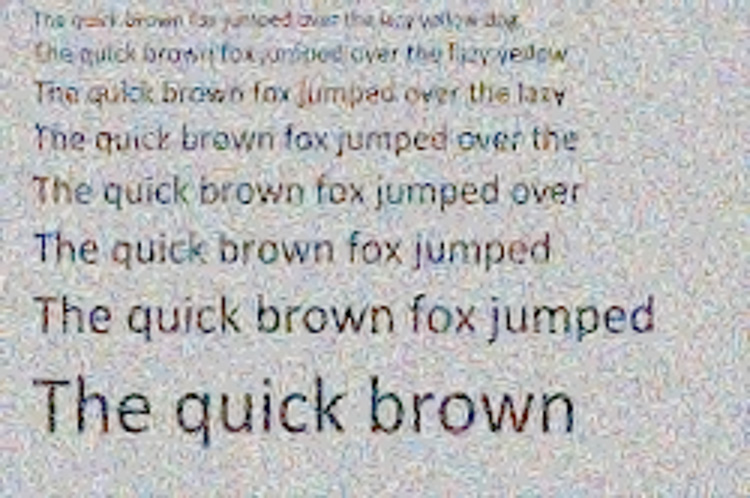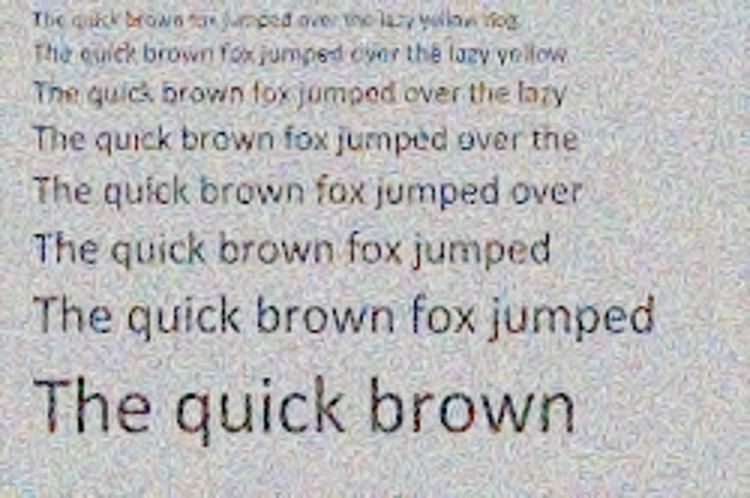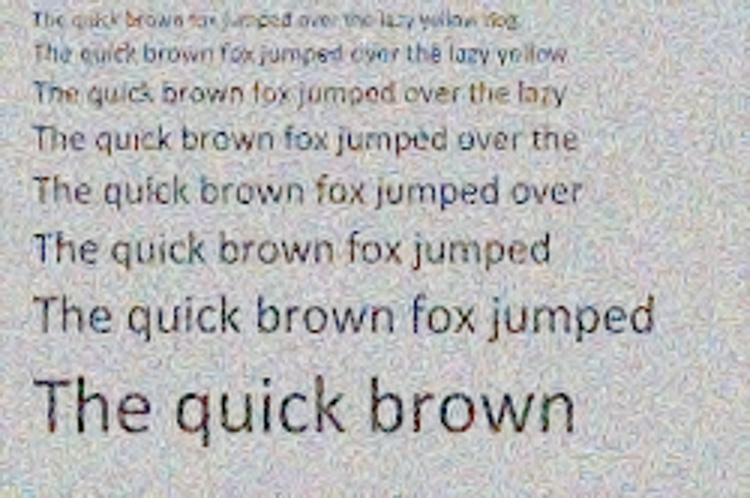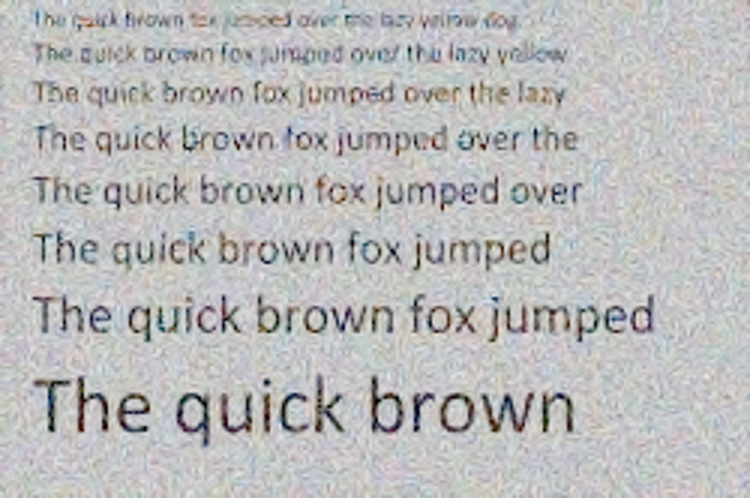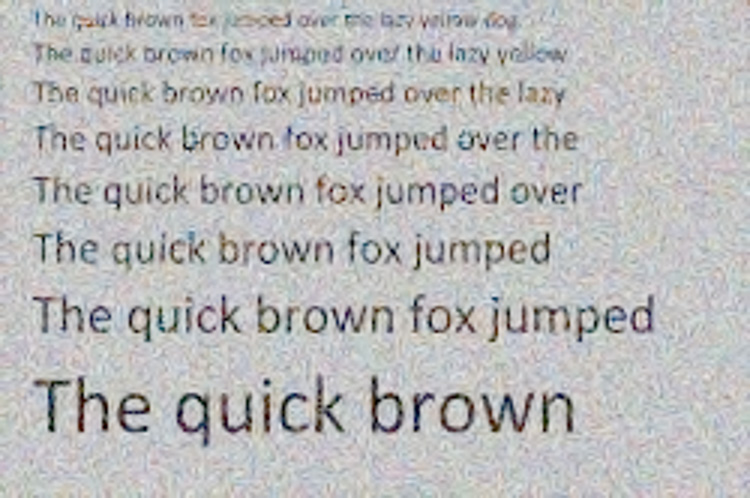 I think the differences are even smaller than with bilinear interpolation, but you can judge for yourself.
Increasing the dither a bit, to 0.7 LSB of the 3 bit converter, 1.4 LSB for the 4 bit converter, and 2.8 LSBs for the 5 bit converter: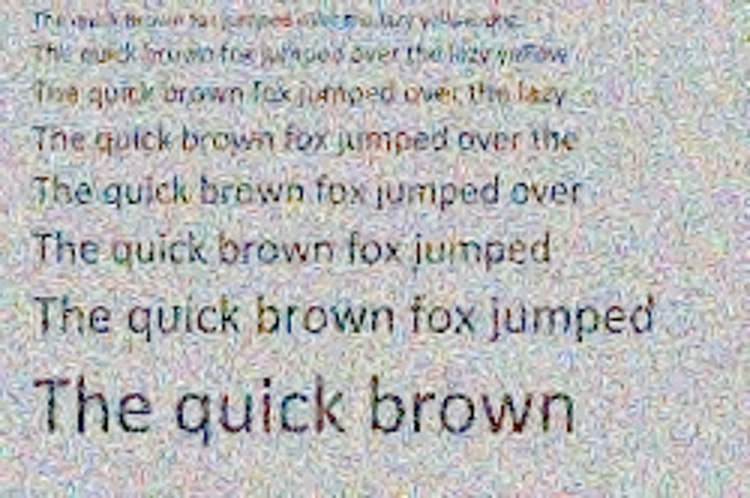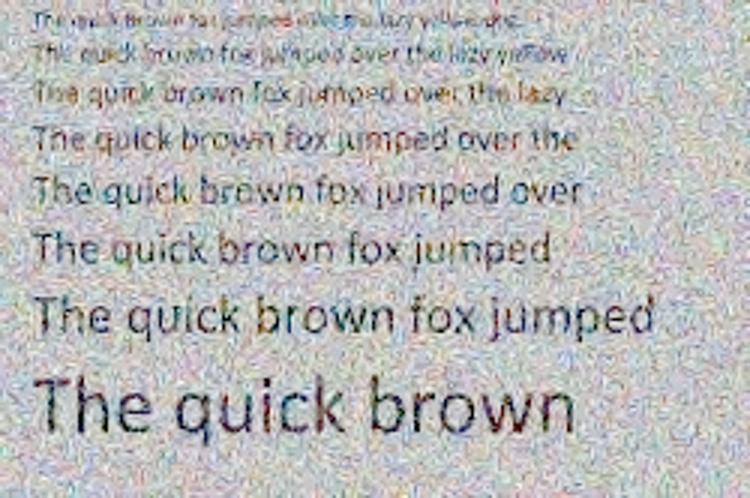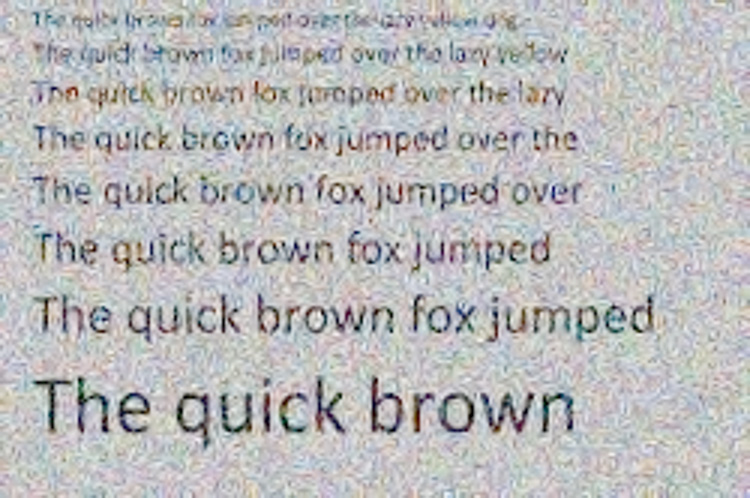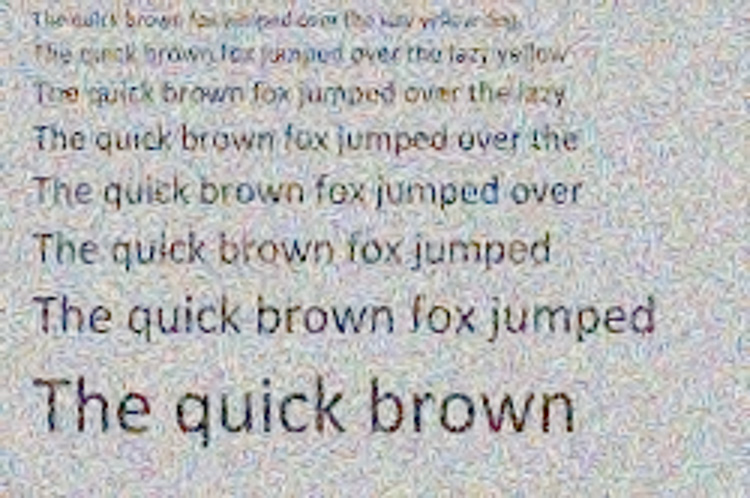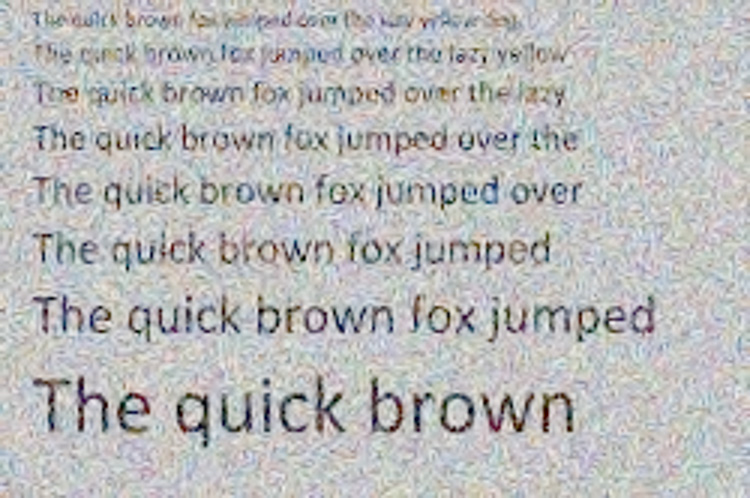 As before, I'd call the differences that don't relate to the character of the noise itself inconsequential. The noise is indeed more smoothly rendered with higher precision; no surprise there.
Increasing the dither  to 1 LSB of the 3 bit converter, 2 LSB for the 4 bit converter, and 4 LSBs for the 5 bit converter (a somewhat smaller step than yesterday's last set of images):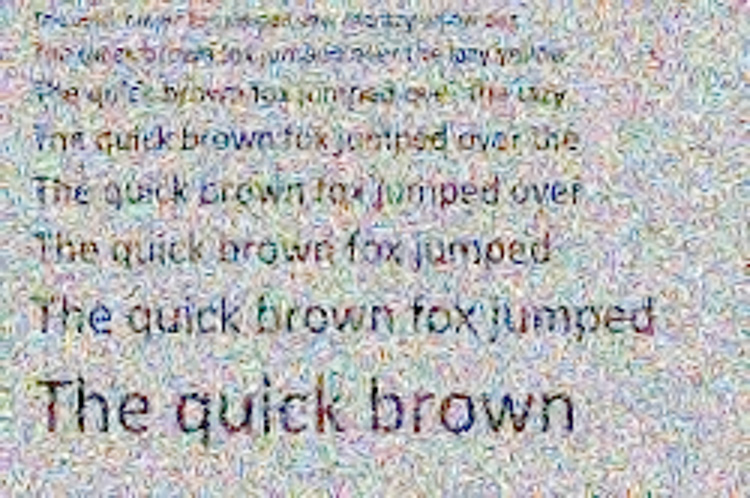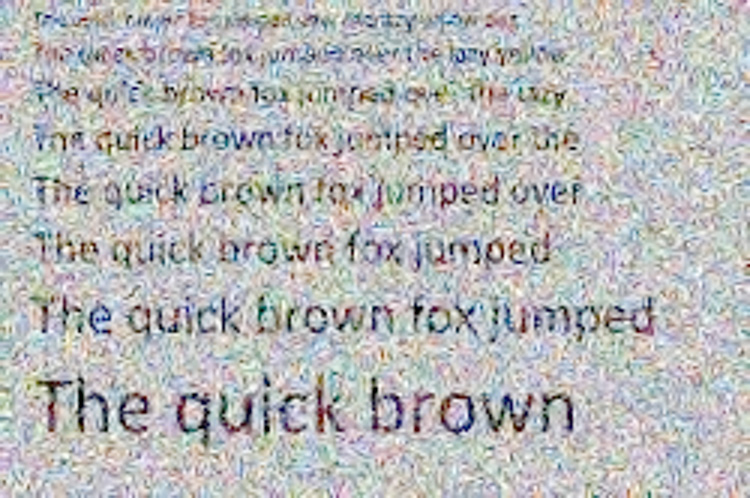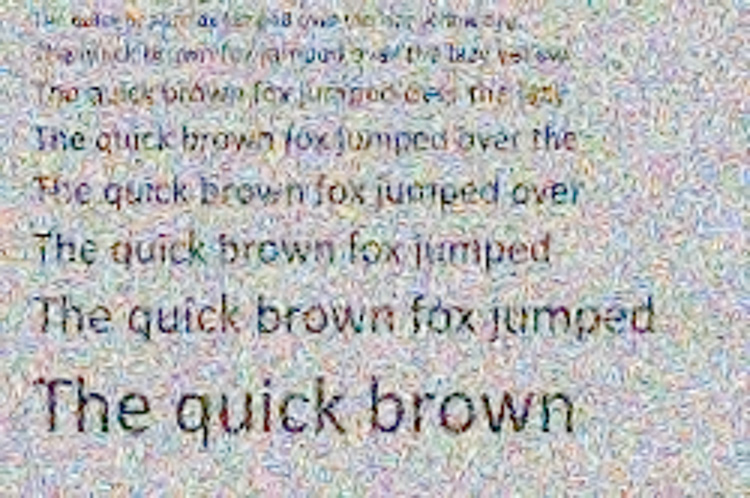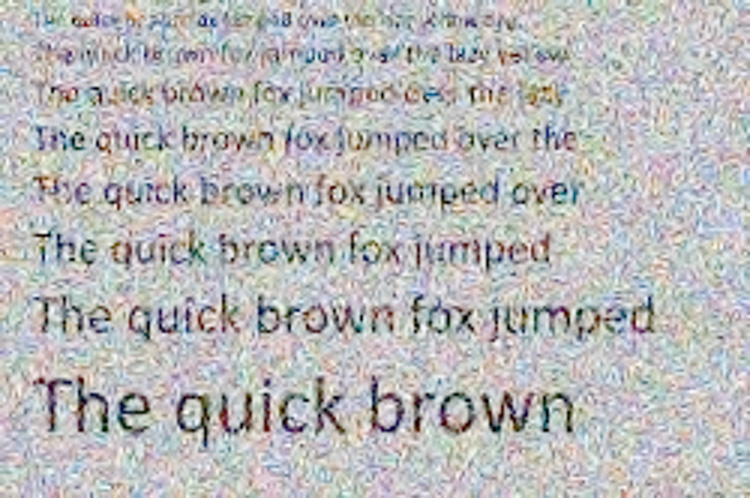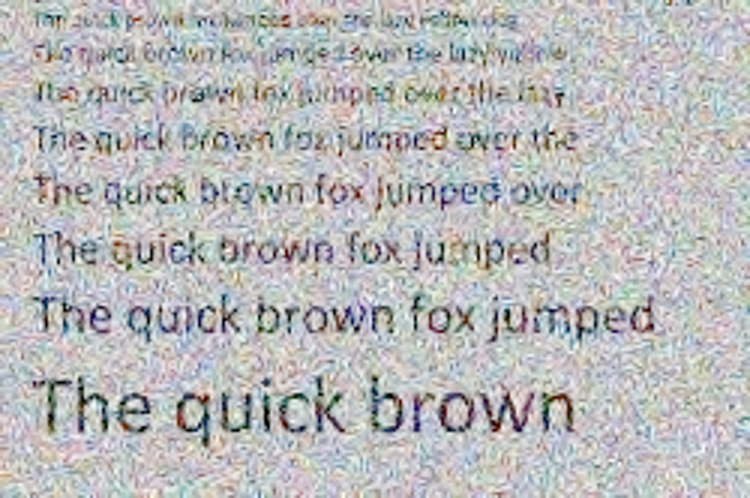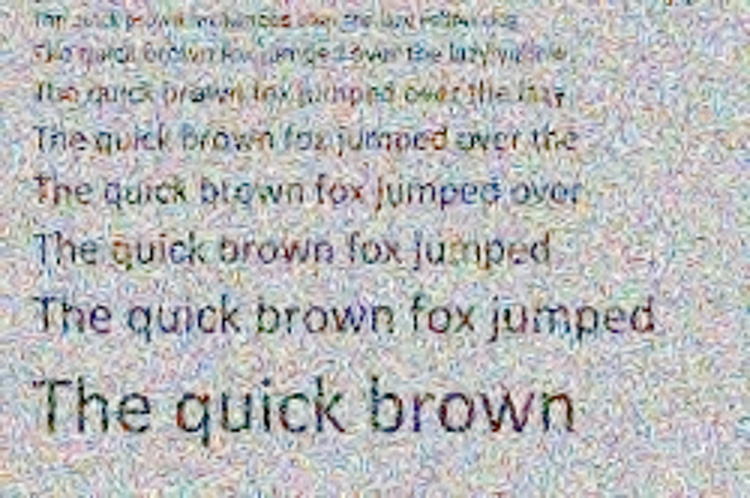 What do you all think?