Next up, in the series of lenses that I'm using for EFCS testing on the D810: the Nikon AF-S 400mm f/2.8 D II. Not a VR lens; the one just before the Canon patents ran out.
I started at f/5 at 1/500 and worked down in 1/3 stop intervals.
The results, measured for horizontal edges: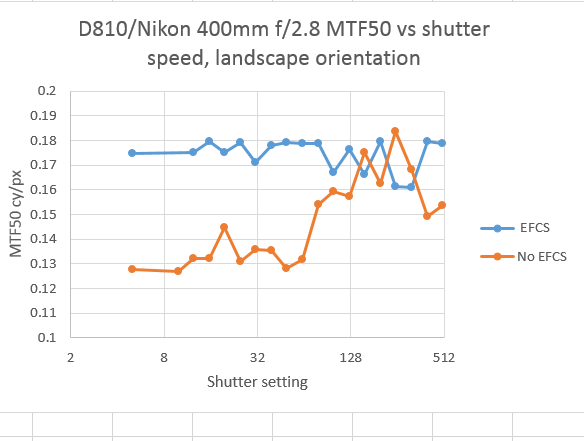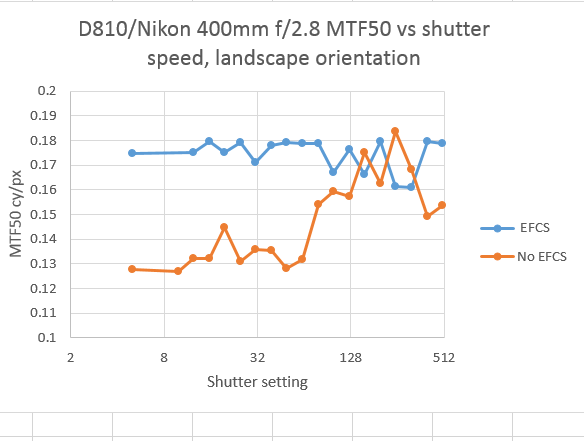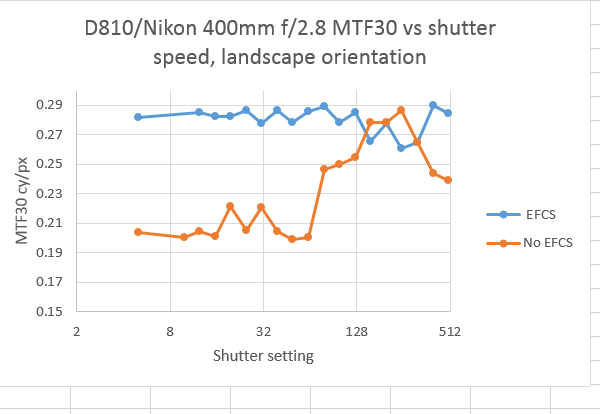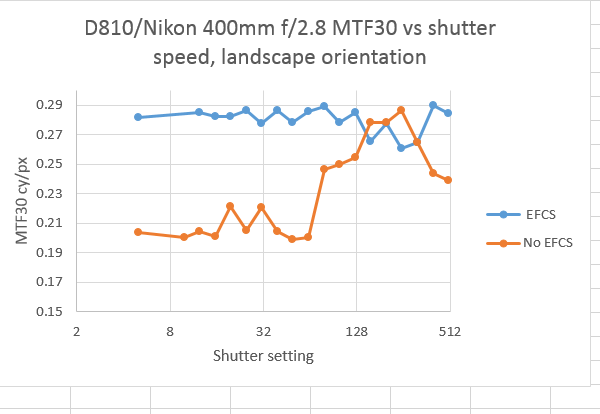 From 1/250 to 1/125, there's not much to choose between the two shutter modes. The divergence of the results at 1/500 are a surprise to me, and could be the result of the interaction of vibration with the shutter opening, or could just be experimental noise (although, from looking at the slightly lower shutter speeds from the non-EFCS mode, there's probably a pattern there).
One of the issues could be that the 3 second shutter delay that's the most Nikon provides on the D810 isn't enough for big iron lenses like the 400/2.8. The only way to test that hypothesis is to dig up a remote release. I may do that.
Note the dip in EFCS MTF at around 1/250. That could be noise, or it could be the acceleration of the second curtain.
The EFCS and non-EFCS MTFs show no sign of converging at slow shutter speeds. The oscillations of such a big lens take a long time to damp out. All the more reason to use EFCS and not let them get started in the first place.