This is the seventh post in a series of tests of the Fujifilm 32-64 mm f/4 lens on the Fuji GFX 50S. The test starts here.
It occurs to me that I neglected to do the distortion testing for the Fuji 32-64 mm f/4 zoom on the Fuji GFX 50S. Let me rectify that omission. The GFX shows you the corrected image in the finder, so you have to go out of your way to see the uncorrected one. I used Iridient X-Transformer to defeat Lr's automatic application of the distortion correction profile incorporated in the metadata to the GFX RAF files.
In all cases, I squared the camera up with the part of the trellis that is silhouetted against the sky. That line should be straight.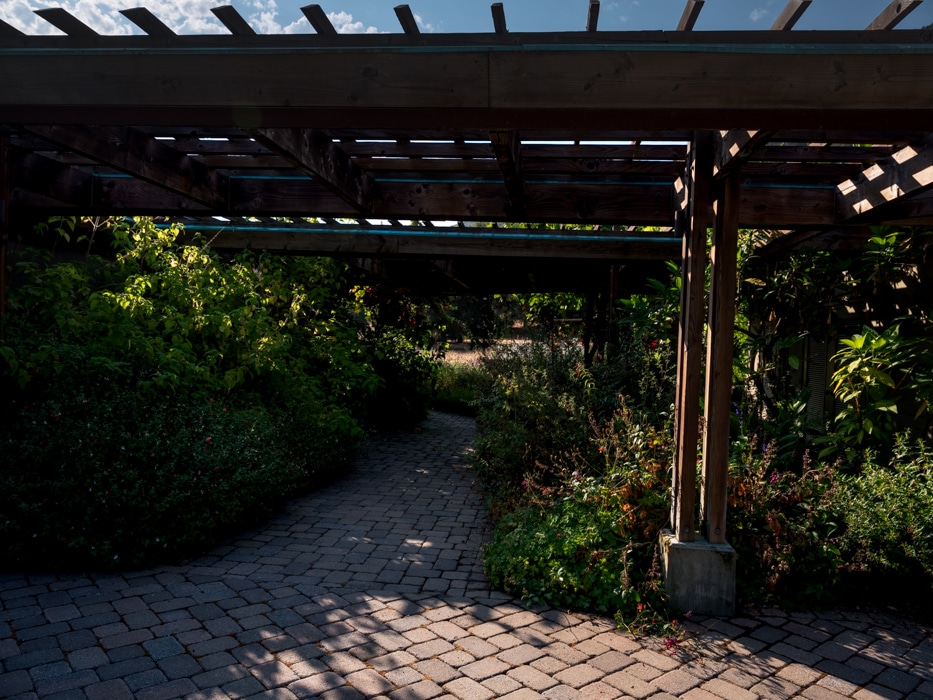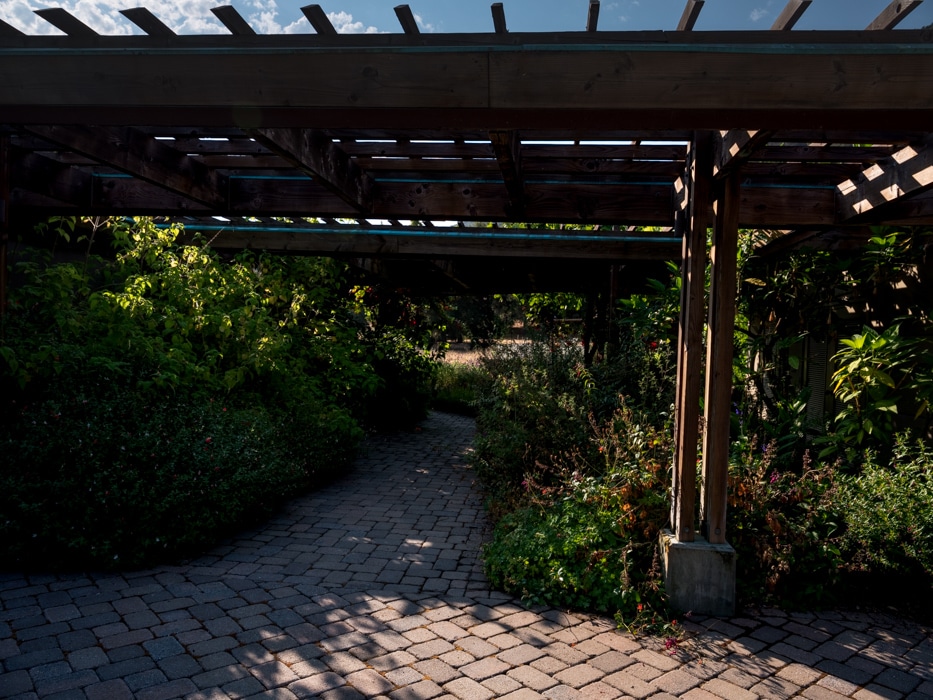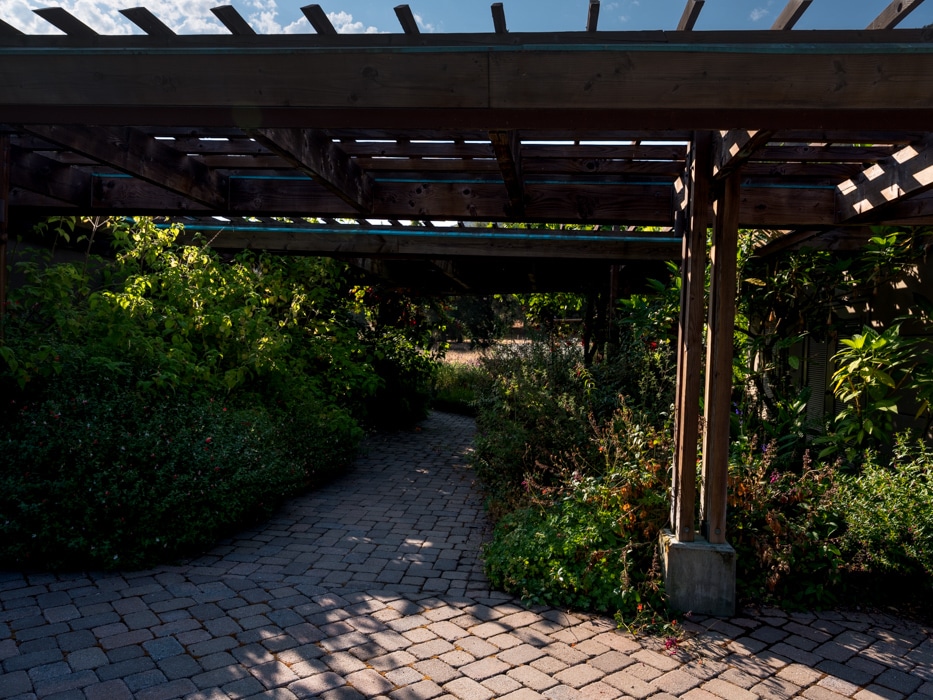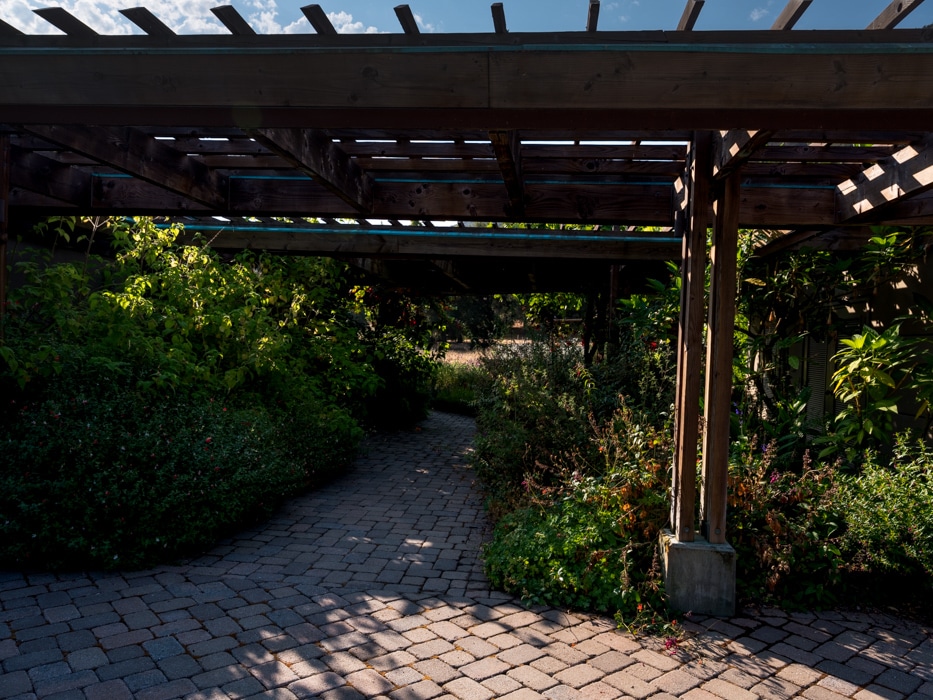 There is very little difference between the corrected and the uncorrected version.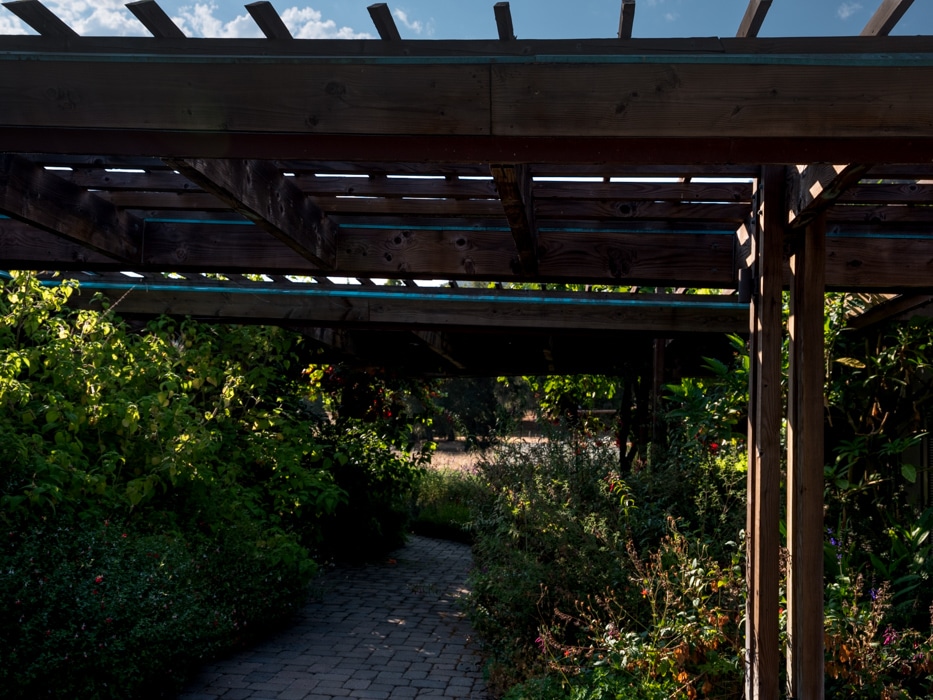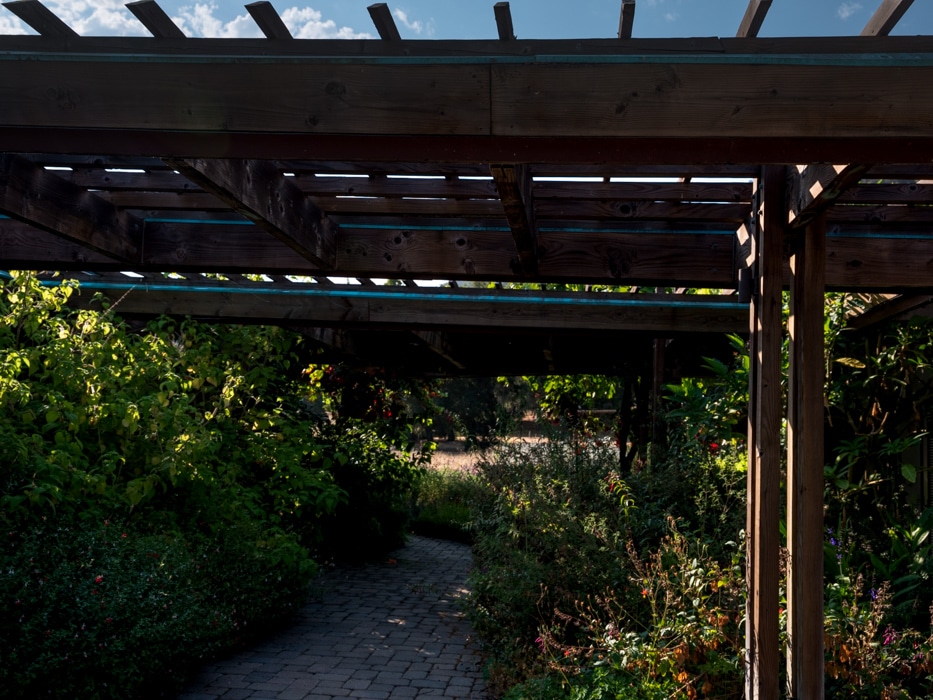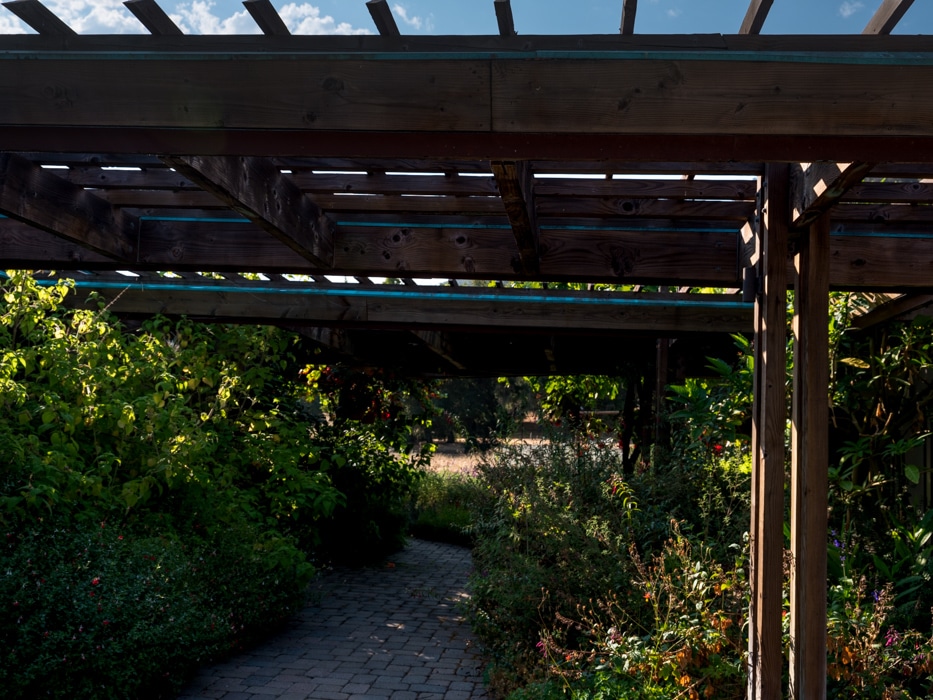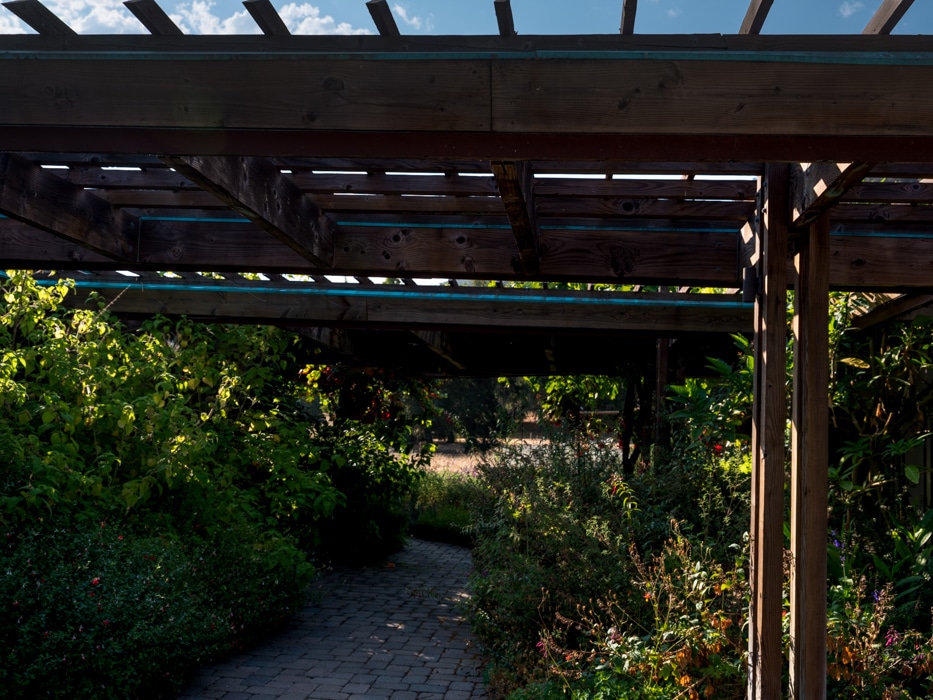 The uncorrected version of the 44 mm file shows minor pincushion distortion. It is corrected by Lr by default.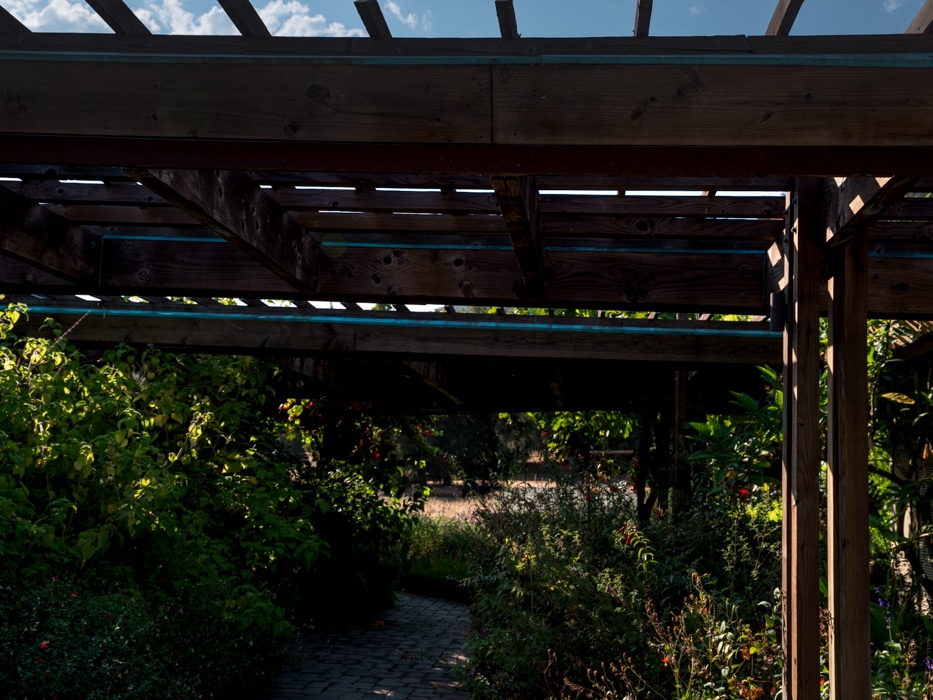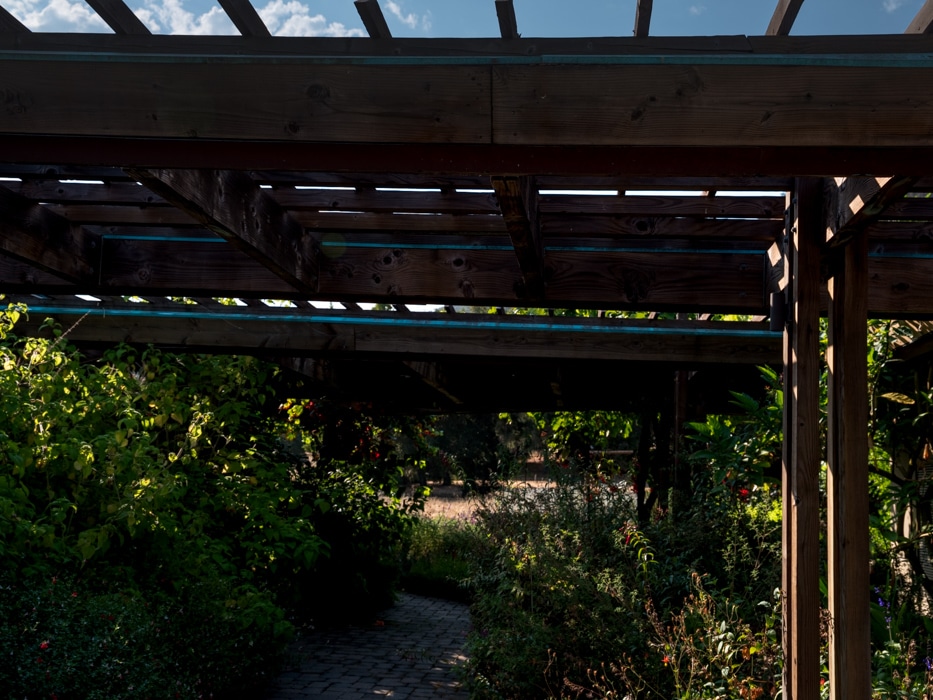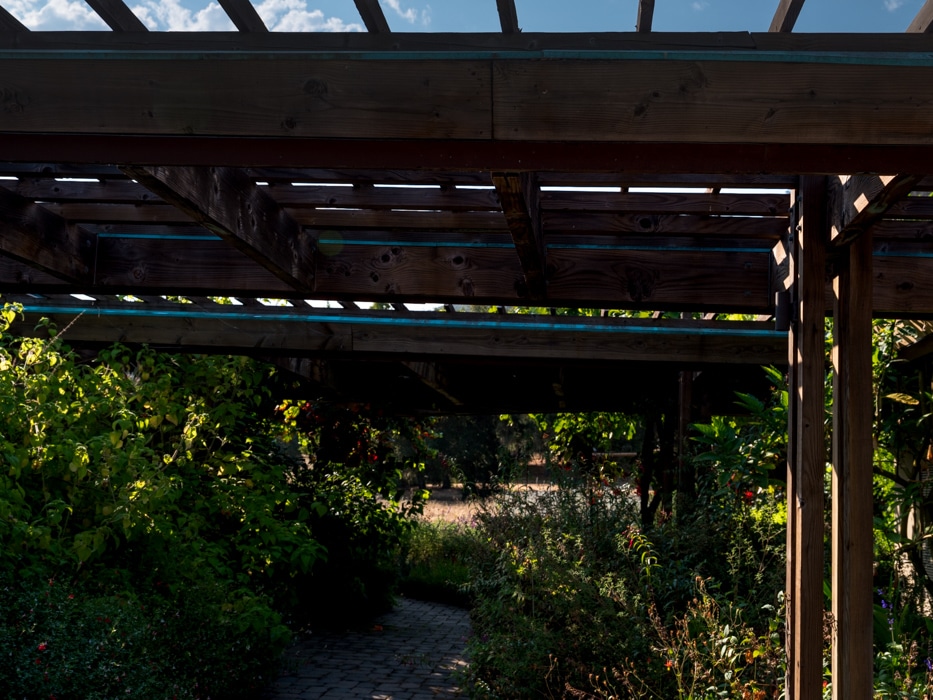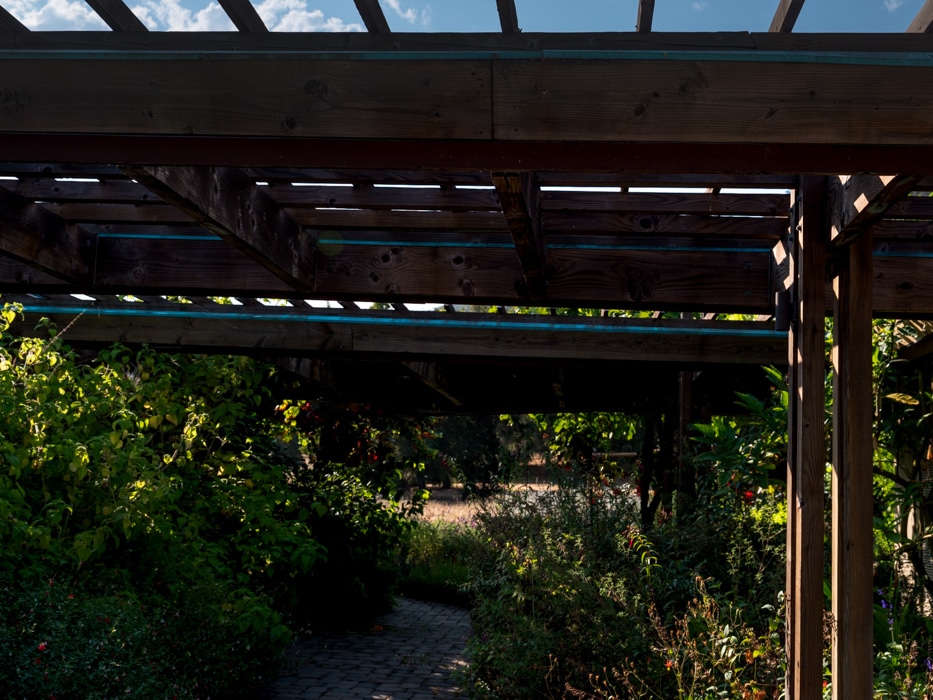 The distortion at 50 mm is also of the pincushion variety. It is well corrected by Lr.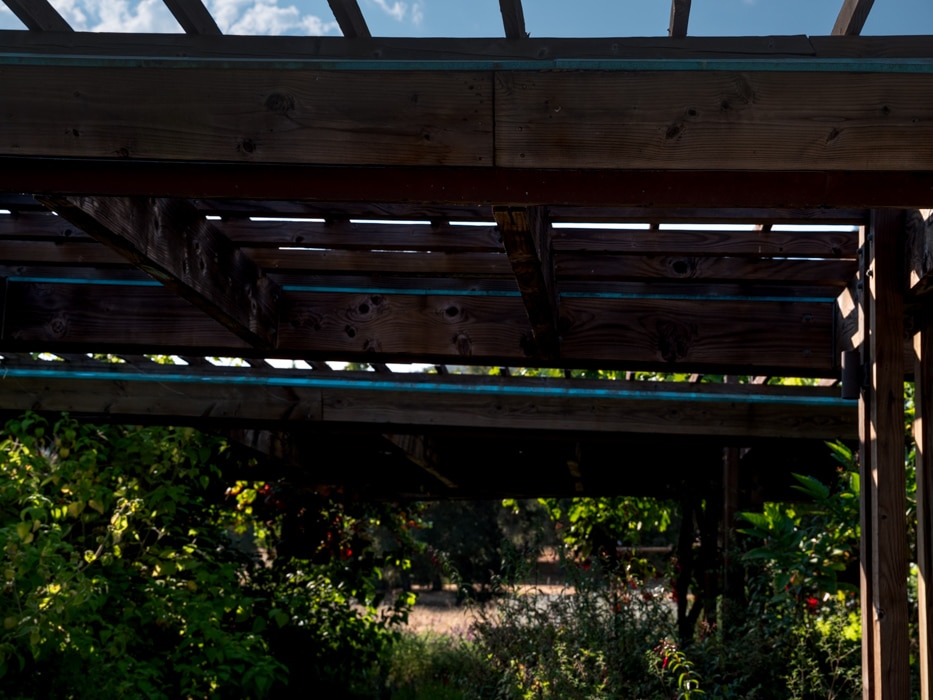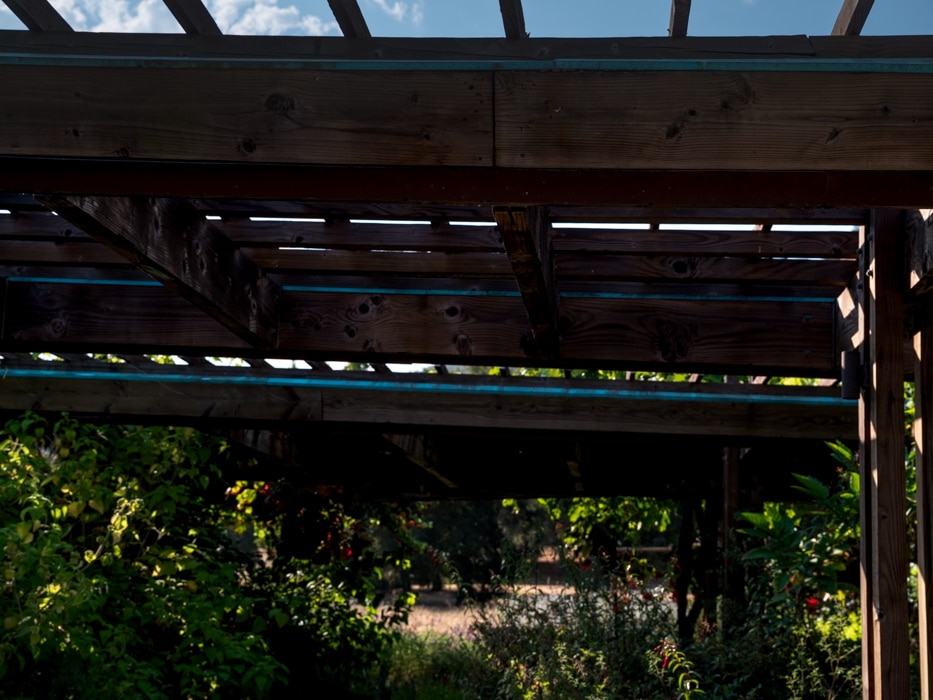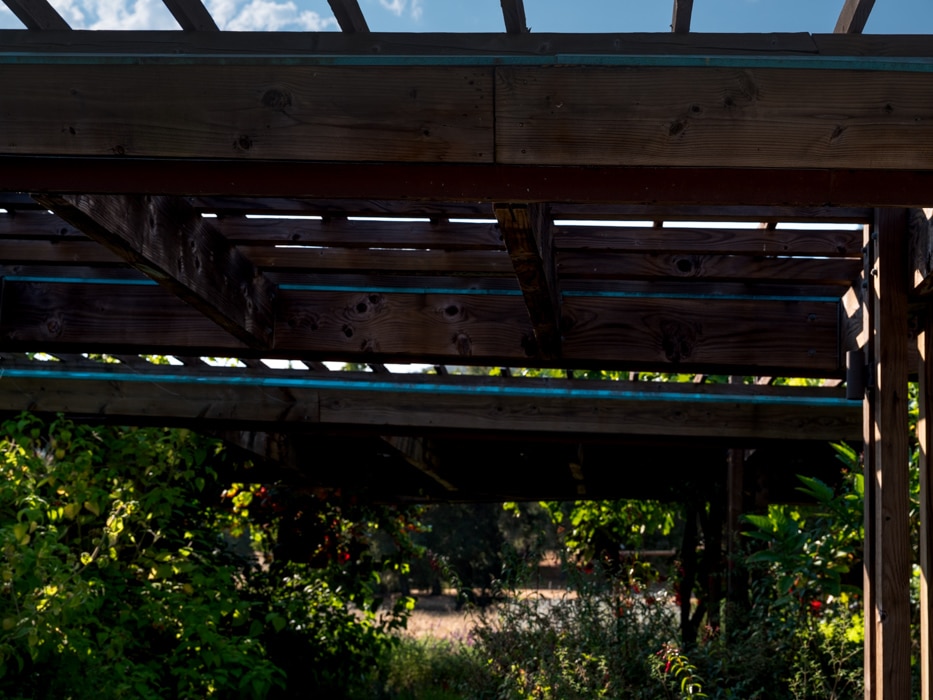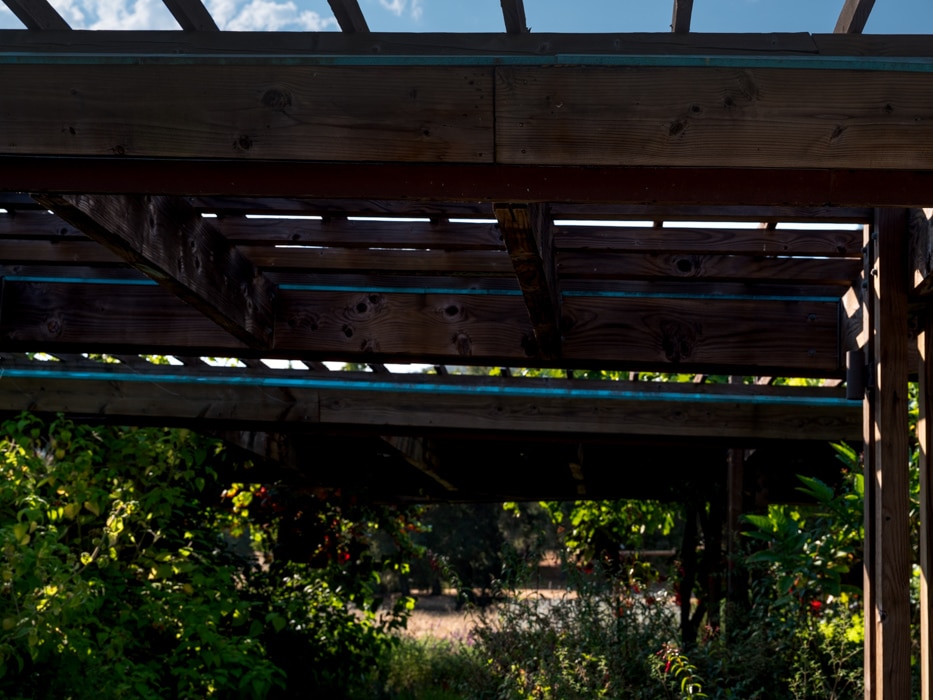 I call this excellent performance.