This is the fourth post in a series of tests of the Fujifilm 32-64 mm f/4 lens on the Fuji GFX 50S. The test starts here.
The data in the previous post can be reworked to show focus shift as the lens is stopped down: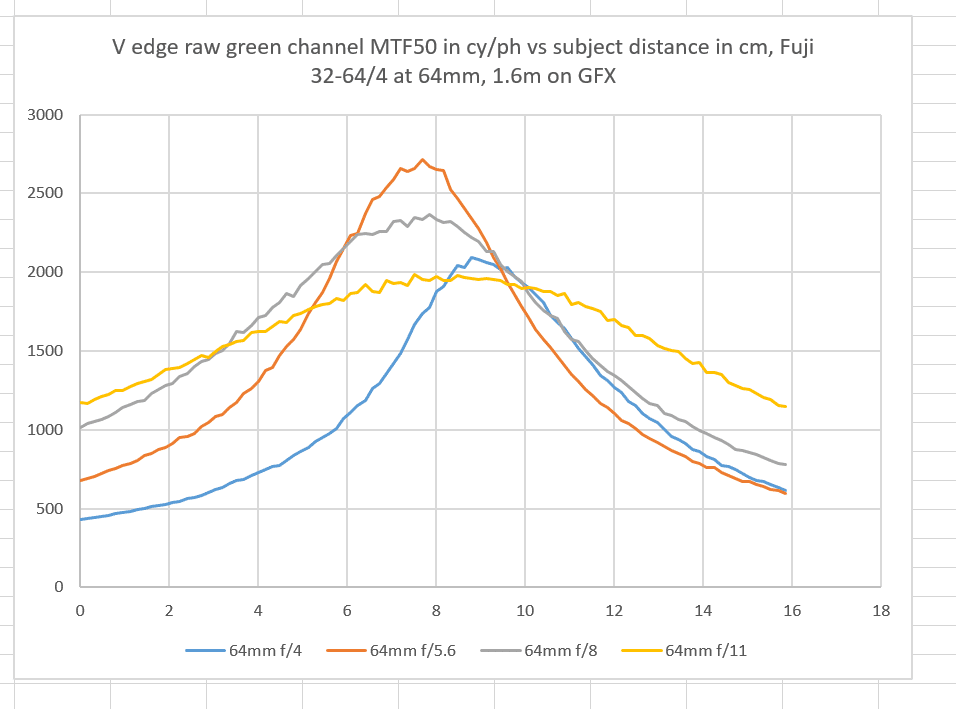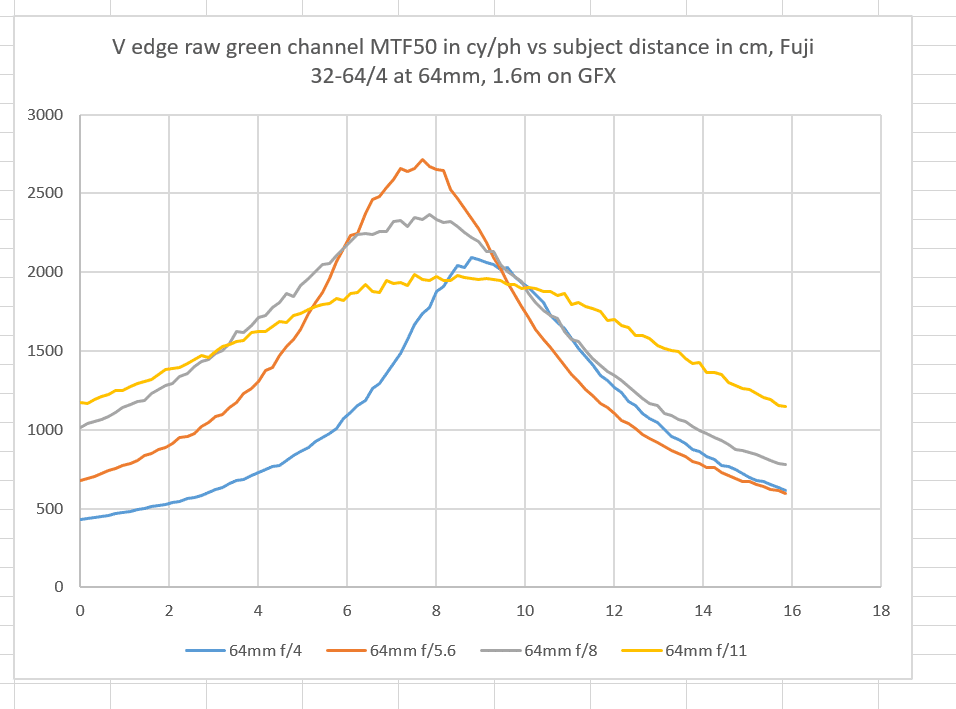 At 64 mm, the focus shift is moderately low. Except when shooting wide open, this lens is best focused at f/5.6. That's also the sharpest stop, and it is amazingly sharp for a zoom.
Let's compare that to the Fuji 63 mm lens: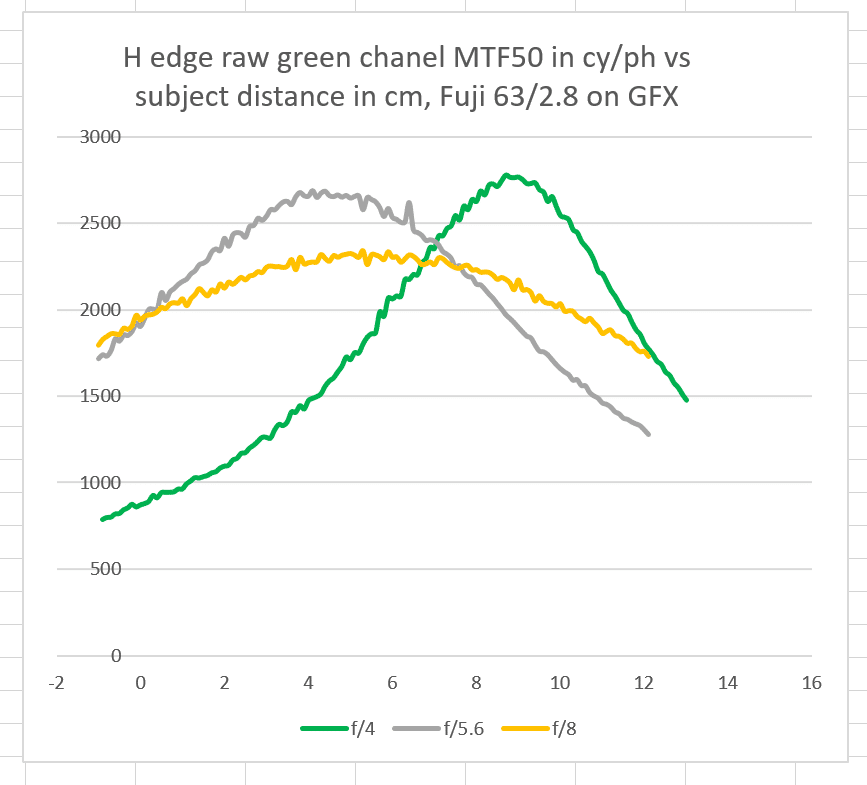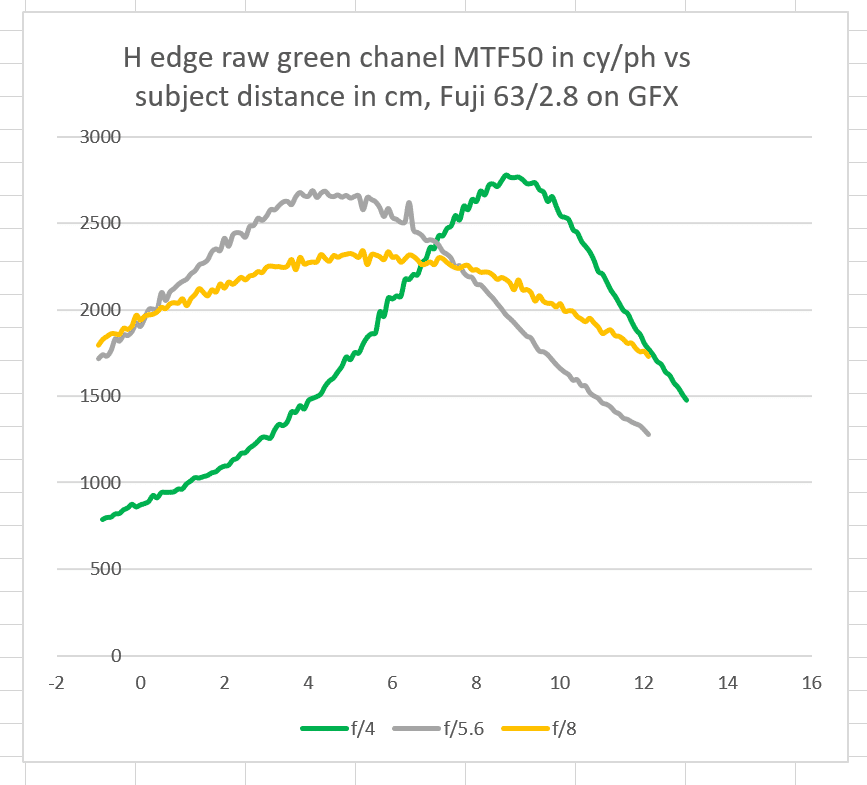 At f/4 the prime is sharper, but it's much closer at the other two stops that are in common between these two graphs. This is a really impressive performance by this zoom.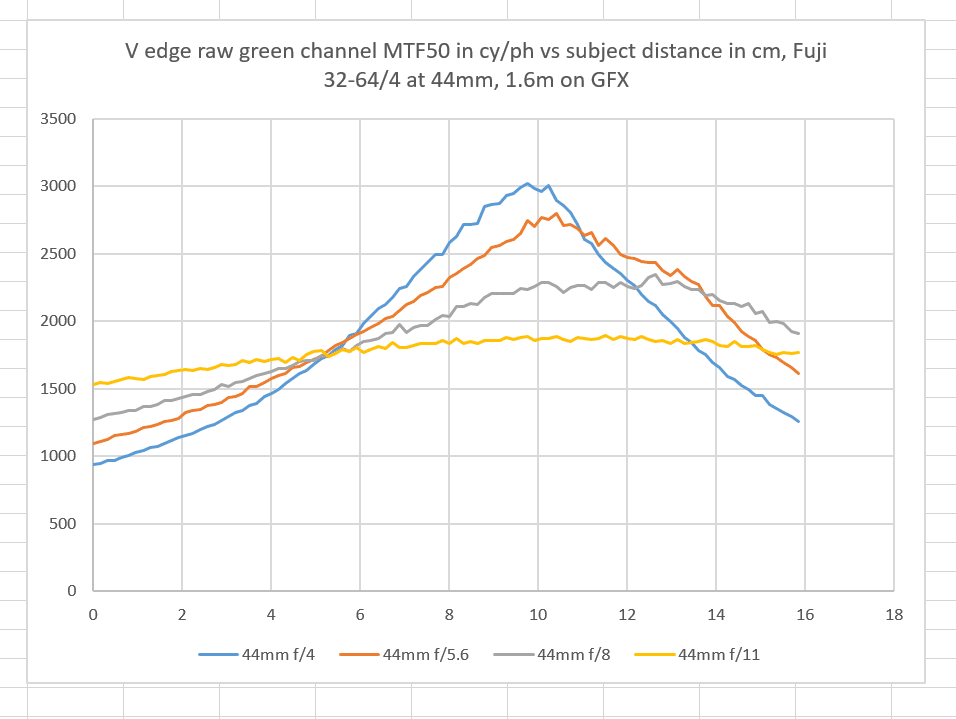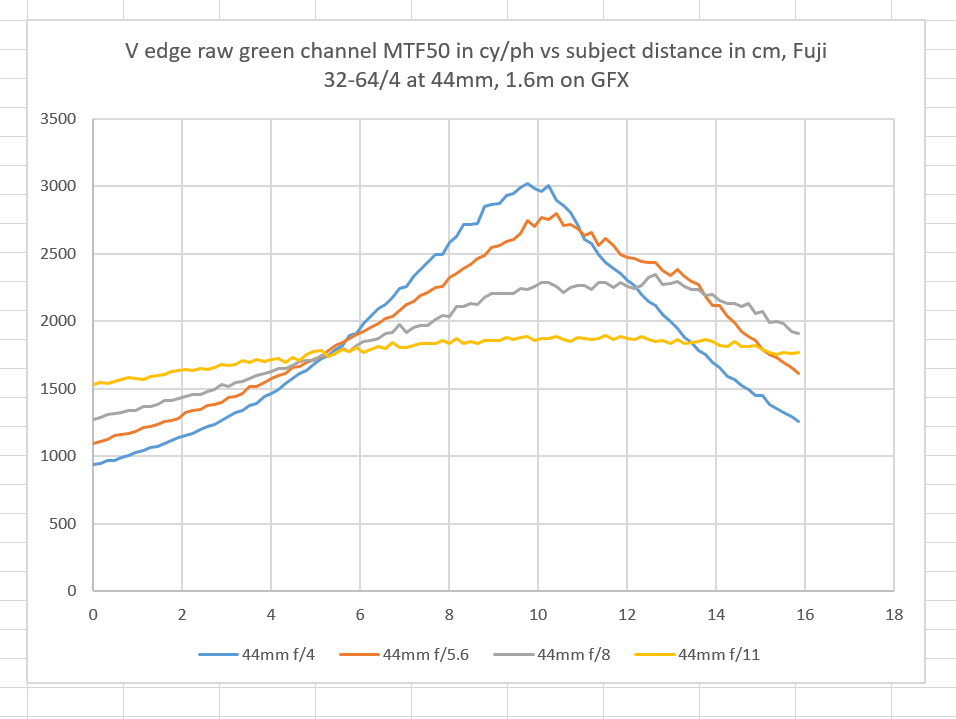 F/4 is the sharpest stop at 44 mm, and if yu use that for focusing, you'll be in good shape as you stop down.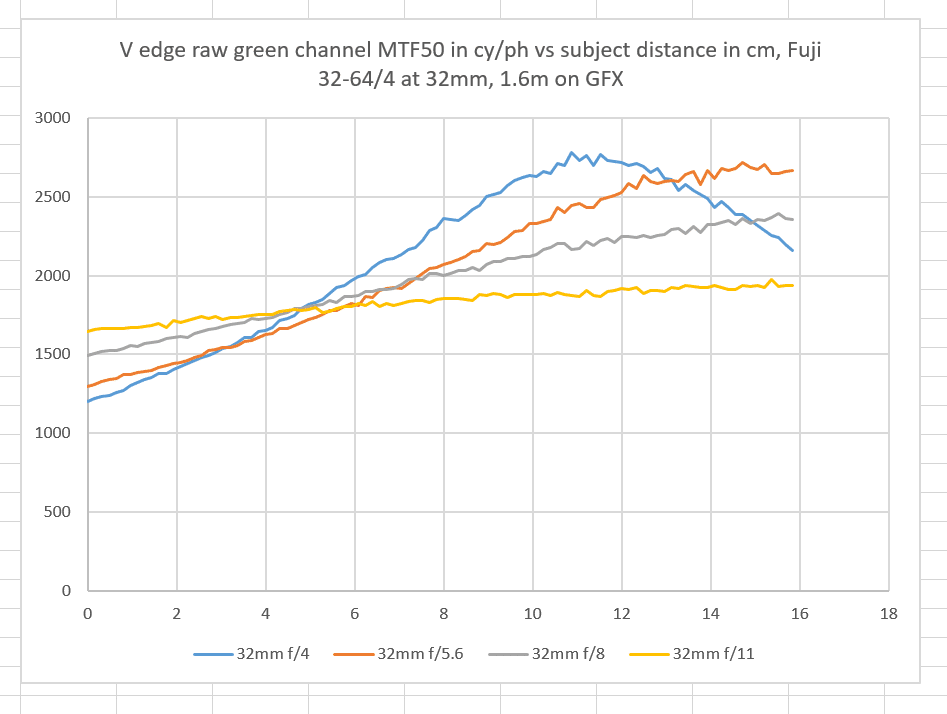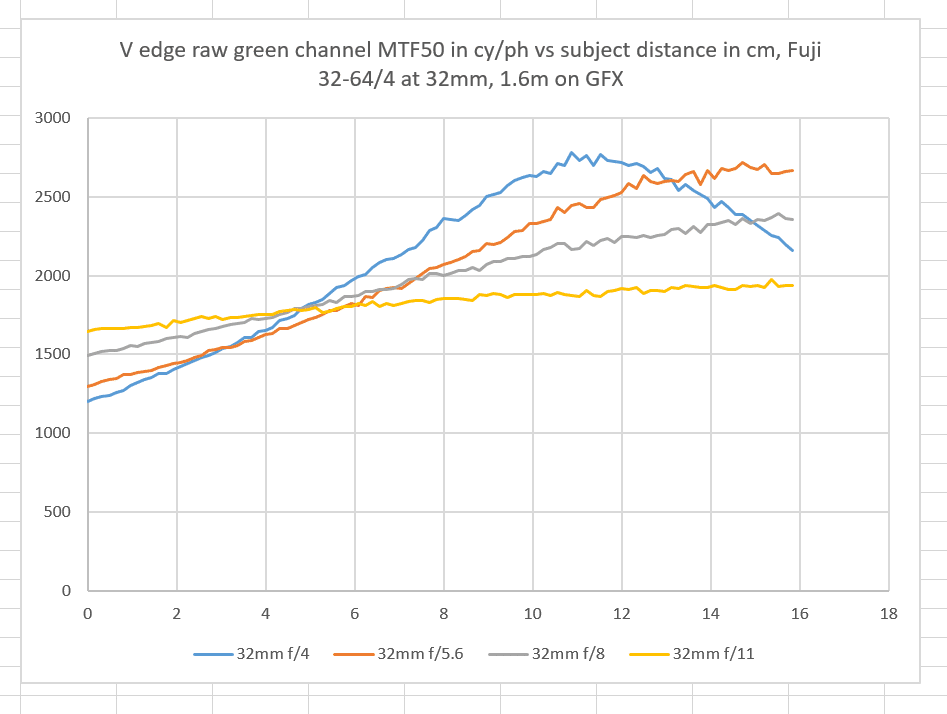 F/4 is also the sharpest stop at 32mm. You'll probably want to focus at f/5.6 if you stop down from there.
We can crunch the data yet another way and look at the parfocality of the lens: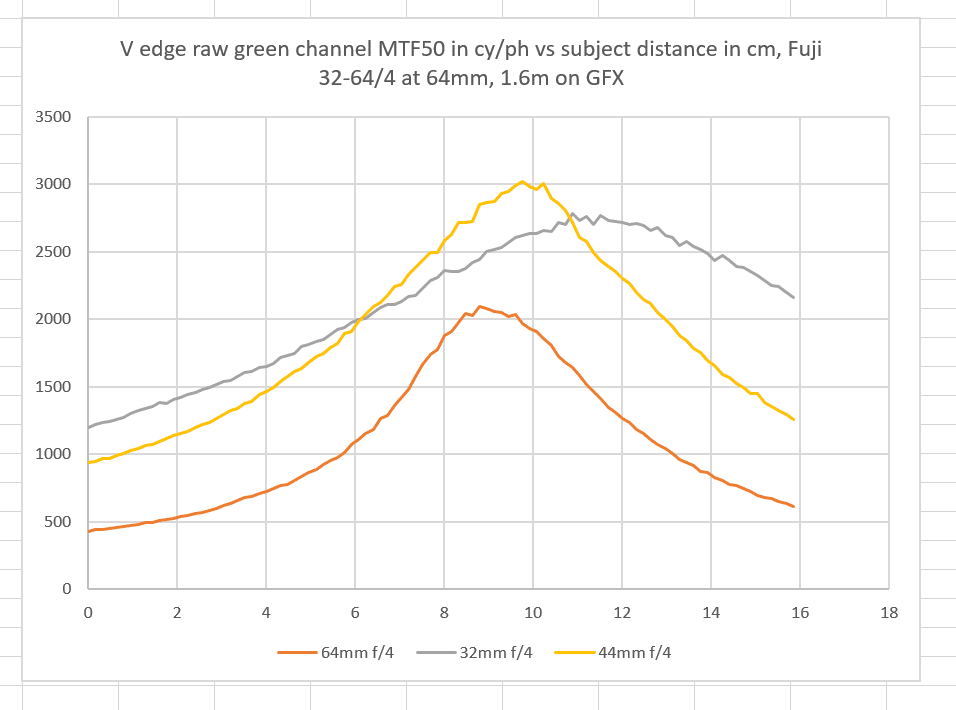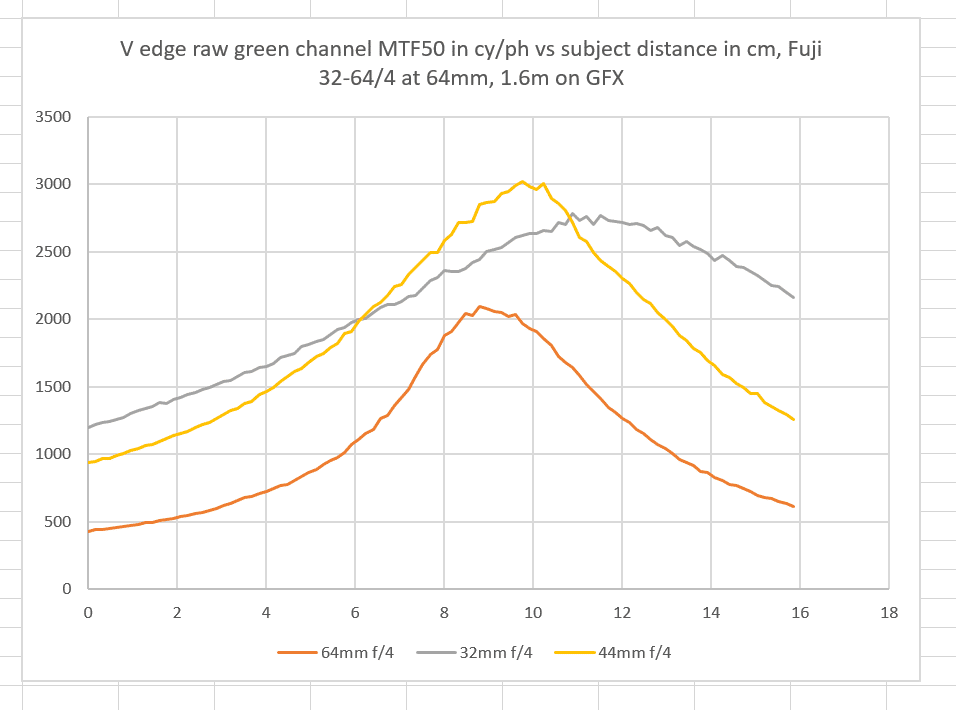 Given the limitations of video resolution, my thought is that this is a small enough shift that you could zoom while shooting. Of course, like all the results here, it's not guaranteed to work that way at longer or shorter subject distances.
This is, by a country mile, the best zoom lens I've ever tested.