This is the 27th in a series of posts on the Fujifilm GFX-50S. The series starts here.
I made a series of dark-field exposures with the GFX at ISO 1000 with LENR turned off. The shutter speeds were in third-stop increments from 1/4000 second to 30 seconds. The GFX will make longer timed exposures, and I can explore those if there's interest. Not that I matters, but I used EFCS, with the camera opting for the mechanical shutter at the higher shutter speeds. I selected a 400×400 pixel sample. That's 200×200 pixels in each of the four raw planes. I usually pick a central sample for these tests, but I was worried about an anomaly being introduced by sampling the place where all four of the stitched quadrants on the sensor come together, so I offset the sample down and to the left:
The read noise, in raw data 14-bit counts (DN's, if you prefer):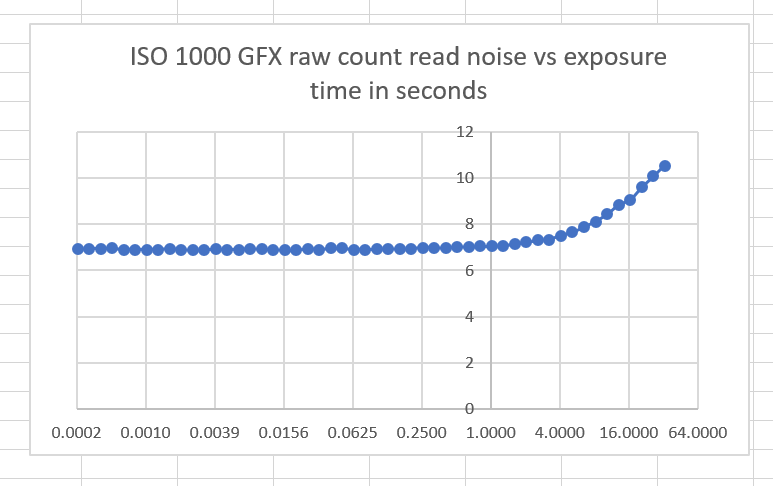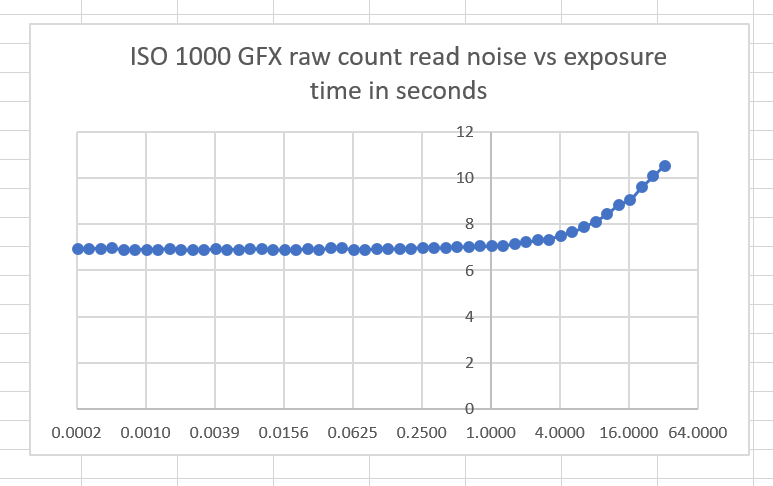 In electrons: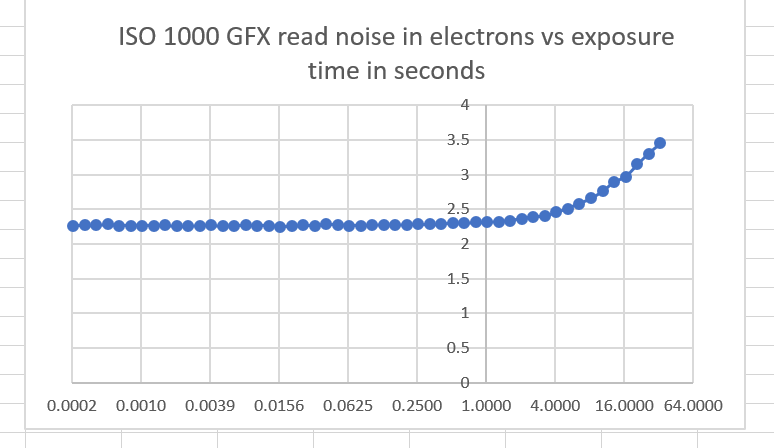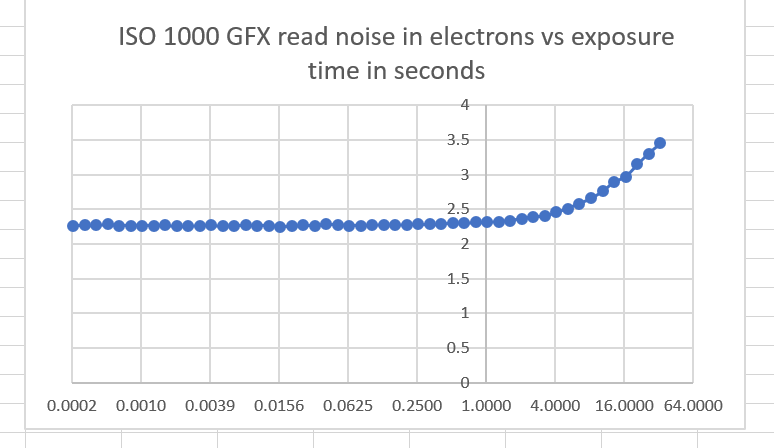 This is very good performance. From the looks of the spectrum, if is not obtained by signal processing trickery: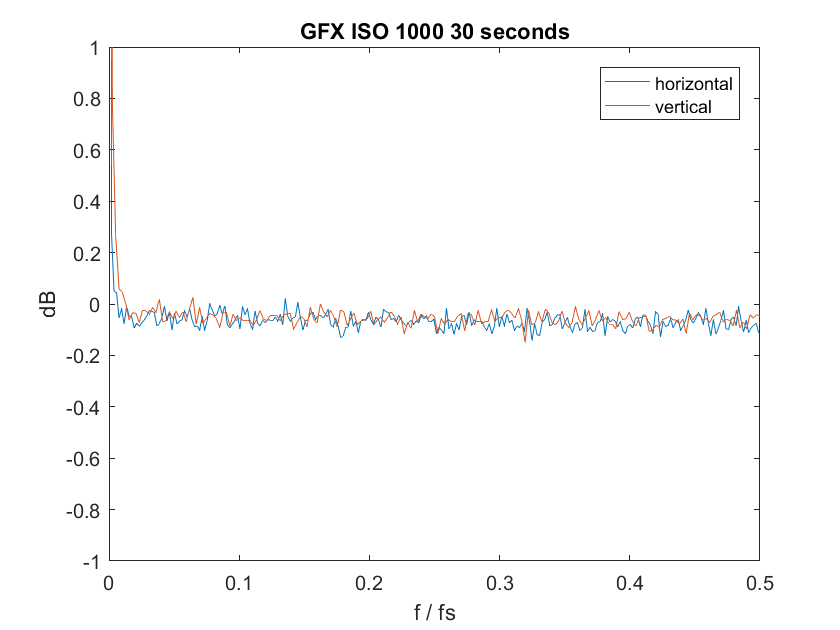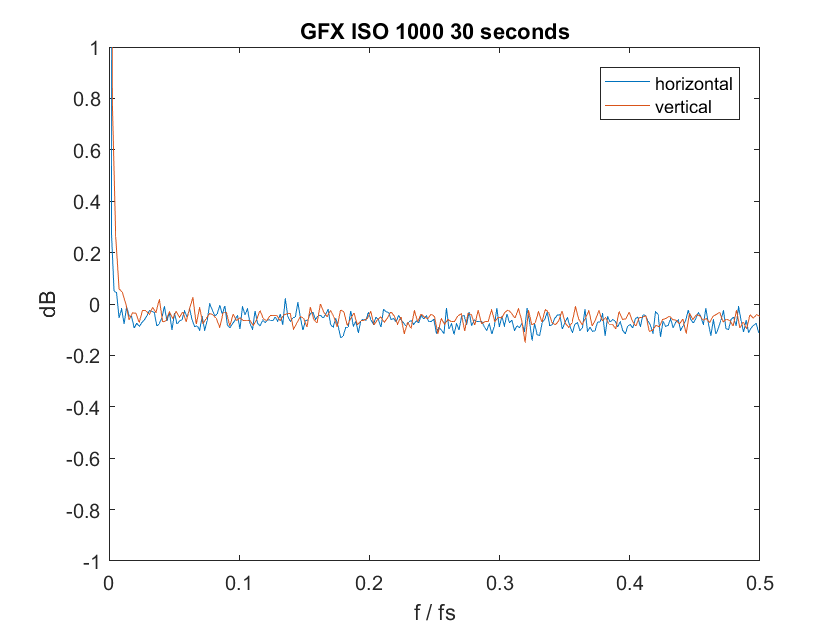 Good job, Sony — and Fuji, too for not messing up the good things in the sensor.