This is the seventeenth post in a series of tests of the Fujifilm GFX 100, Mark II. You can find all the posts in this series by going to the Categories pane in the right hand panel and clicking on "GFX 100 II".
From my earlier quantitative posts with the GFX 100 II, we know that it's not ISOless in the range from ISO 80 through 400, though it is darmed close over the range 100 through 400. There is a distinct read noise improvement at the transition from ISO 400 to ISO 500. I want to examine this behavior visually.  In this post, I'll be looking at deep shadow noise with 16-bit precision at ISOs 80, 400, and 500.
For this test, I mounted a 110 mm f/2 Fuji GF lens on the GFX 100 II, put the camera on a RRS tripod and C1 head, used manual focus, and set an exposure that by the camera's metering system, was 6 stops down from normal.
The rest of the particulars:
ISO 80, 400, 500
IBIS off
16 bit precision
f/5.6 at 1/25 second
EFCS
Single shot drive mode
Same exposure for each
Developed in Lightroom, with default settings except:
5-stop Exposure move for ISO 80, 3 stops for ISO 400, 2.67 stops for ISO 500.
Shadows +100
Blacks +37
Noise reduction turned off
Sharpening amount 20 (default is 40)
White balanced to the white text in Hunt's book on color
Here is the whole frame at all three ISOs.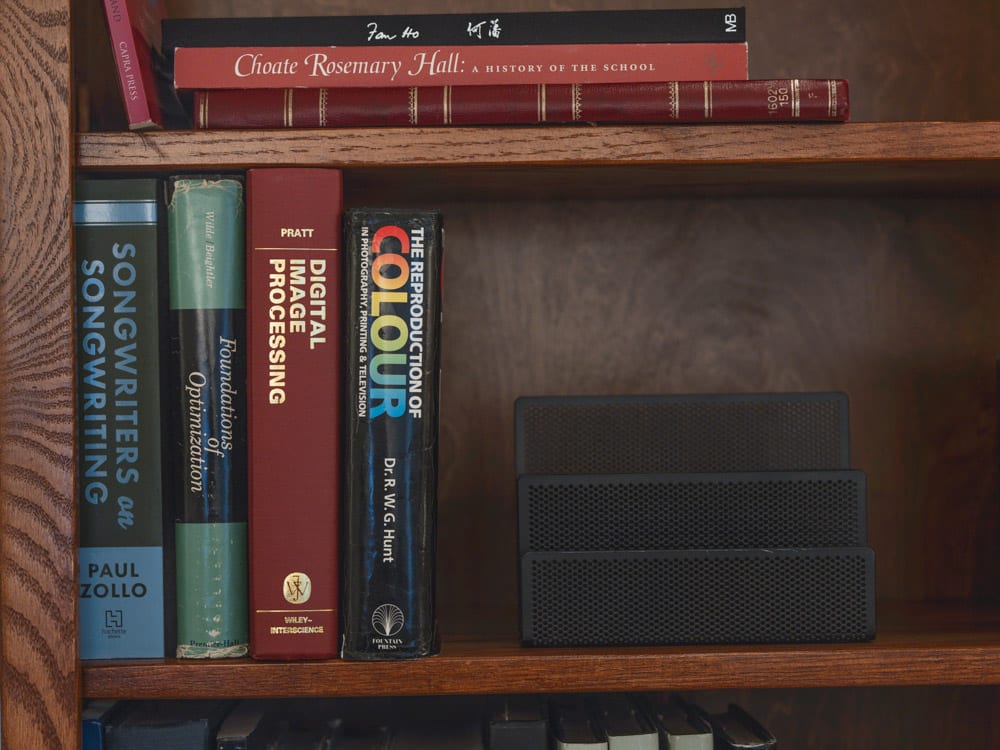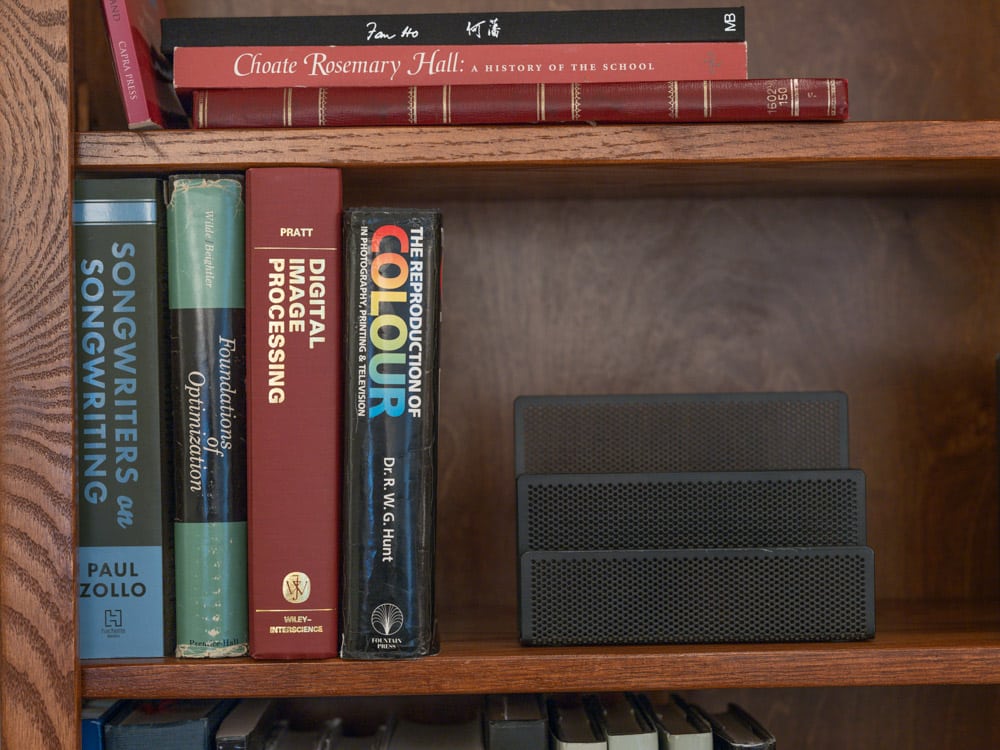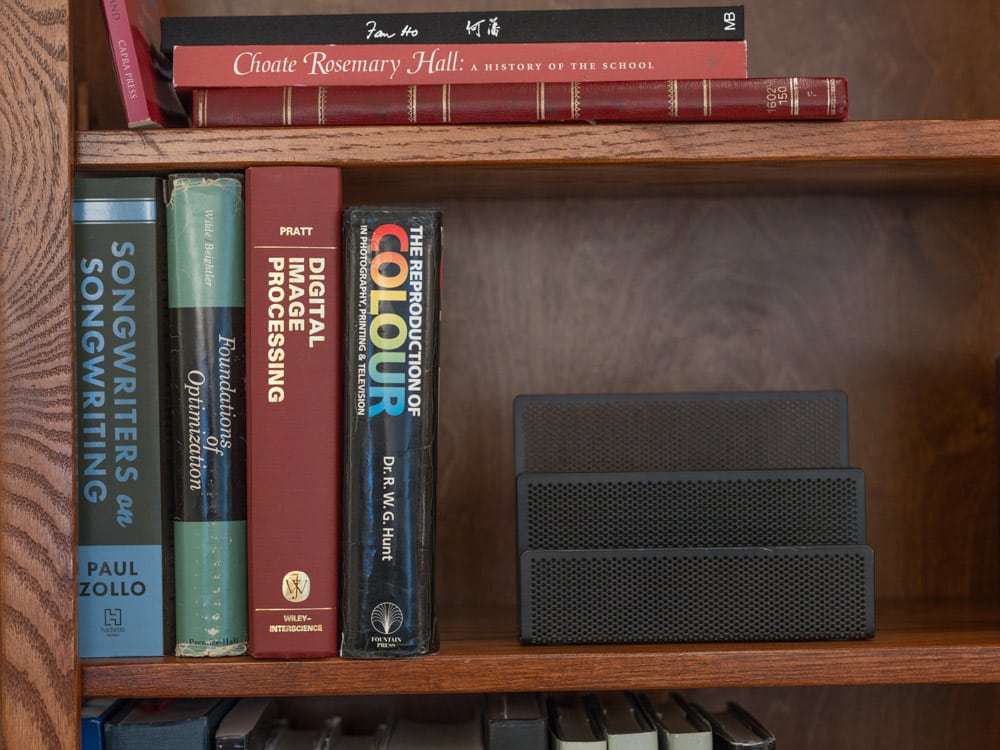 Some crops at about 200%: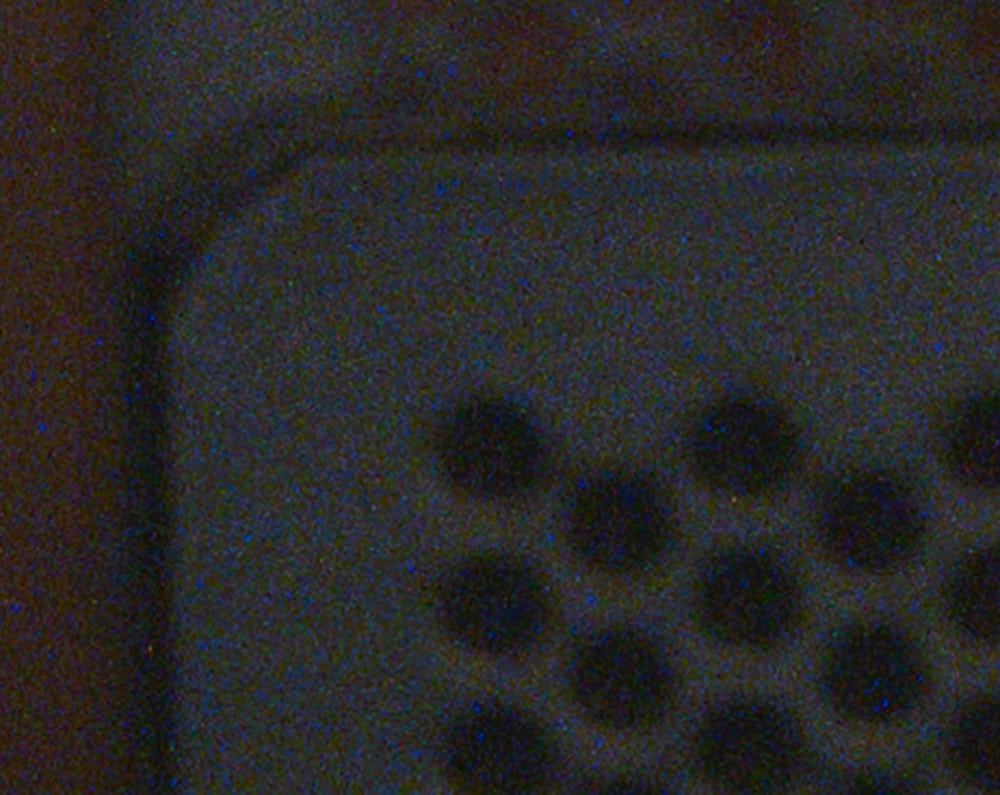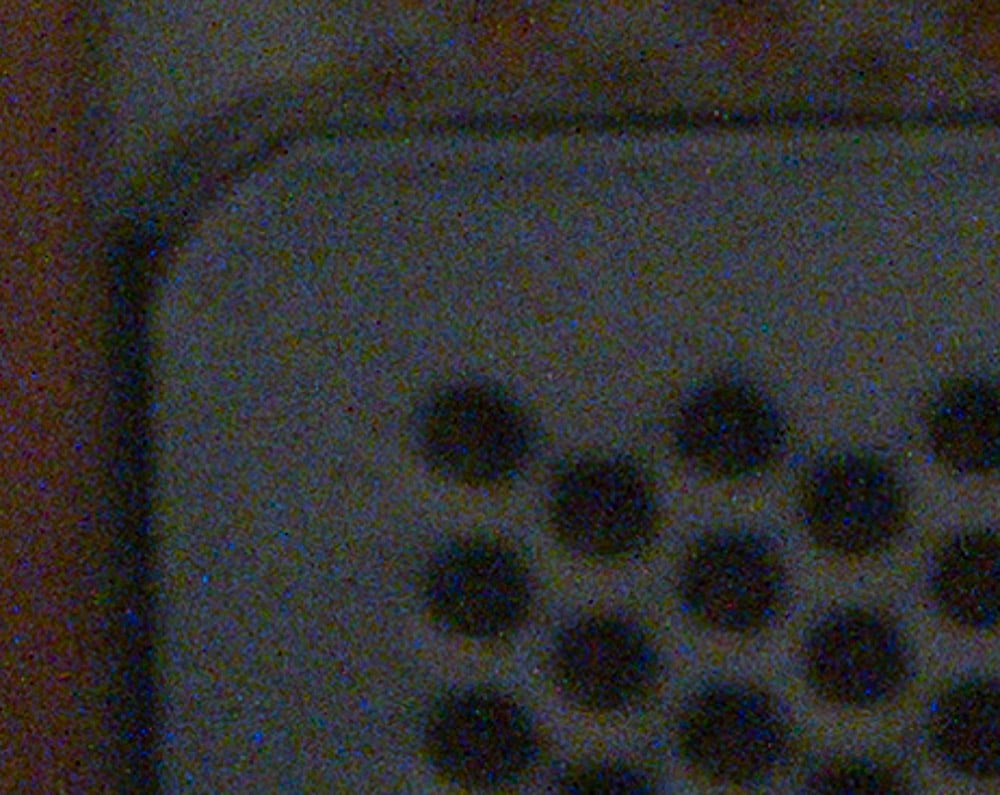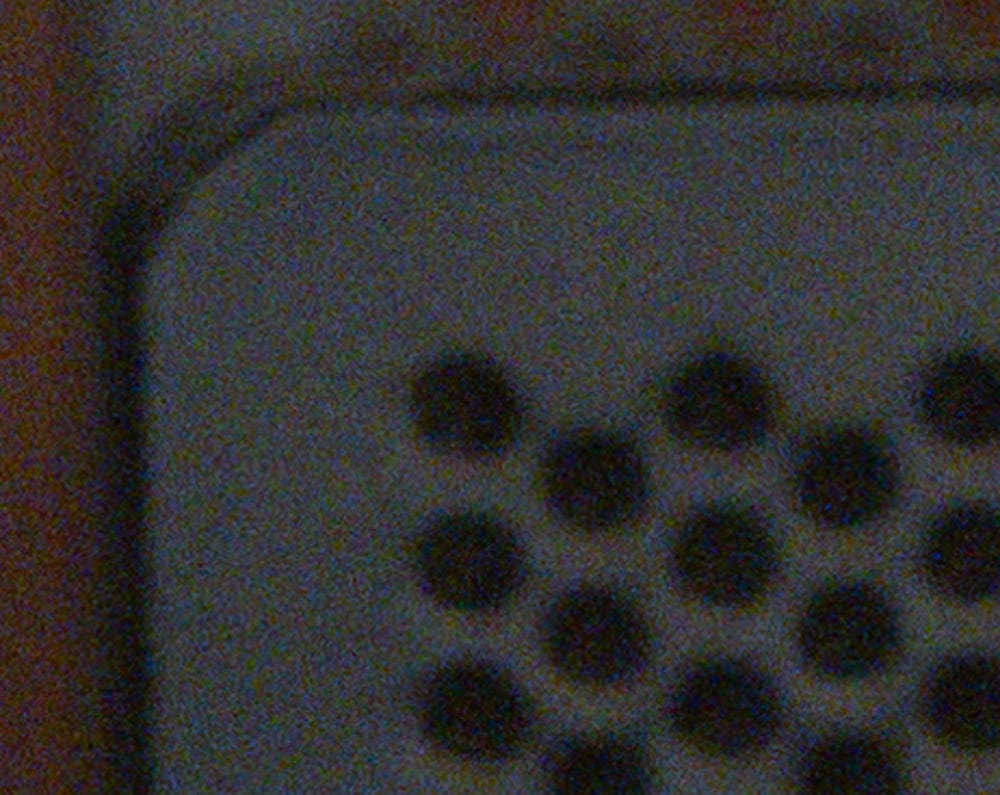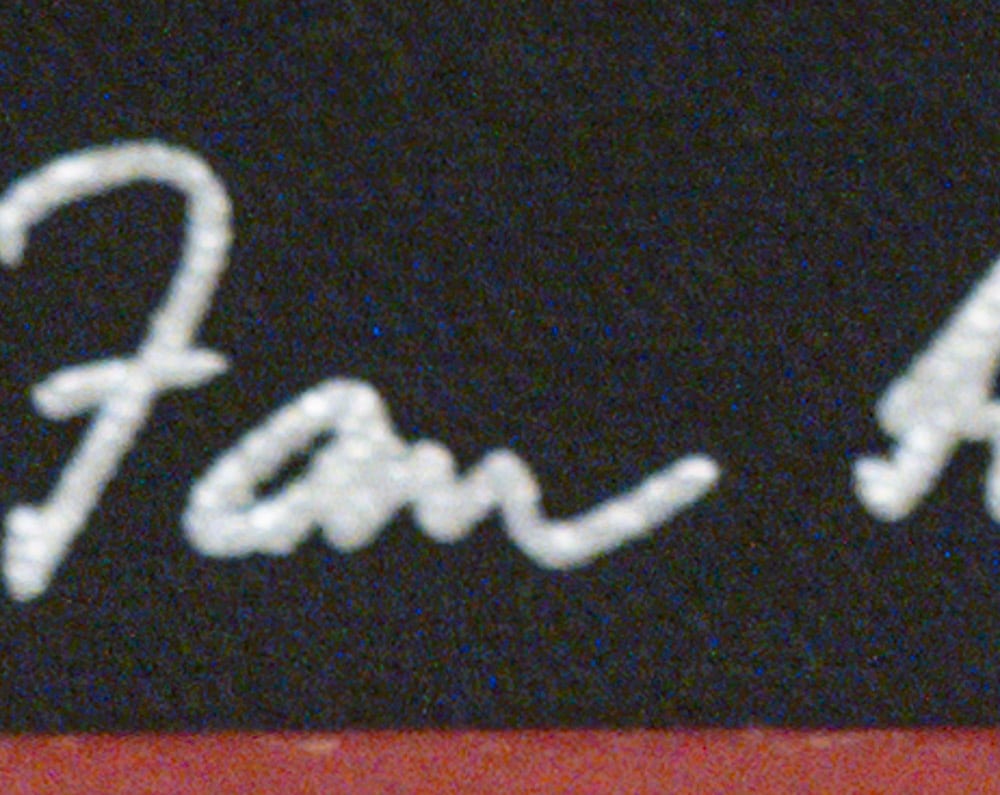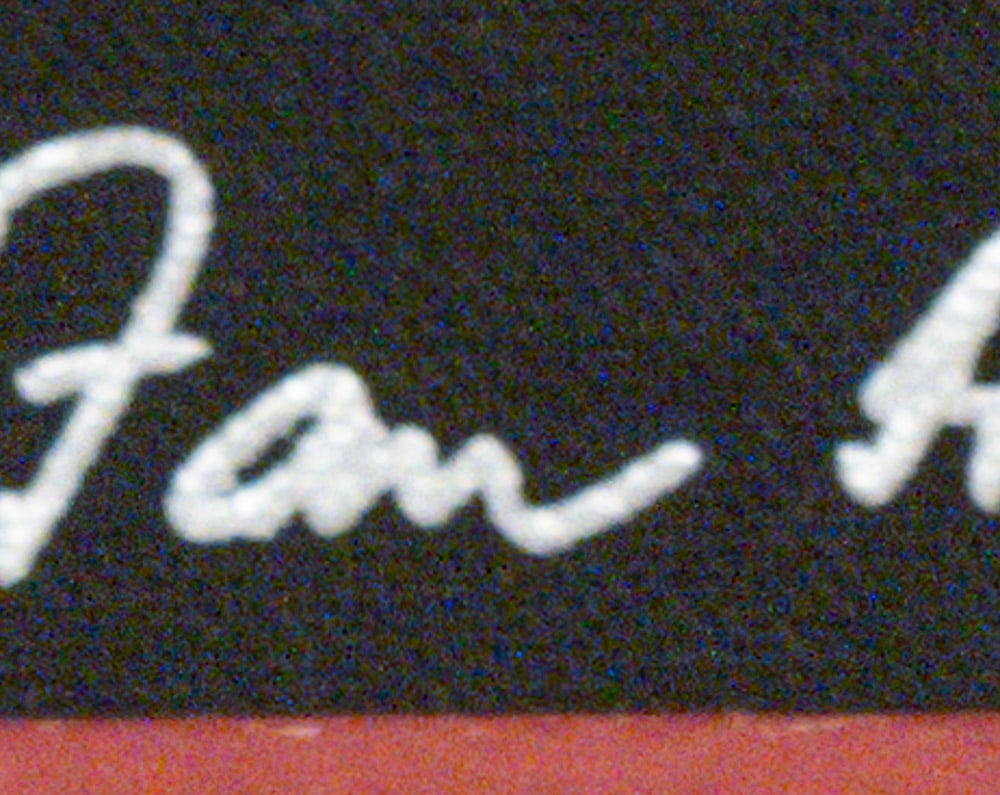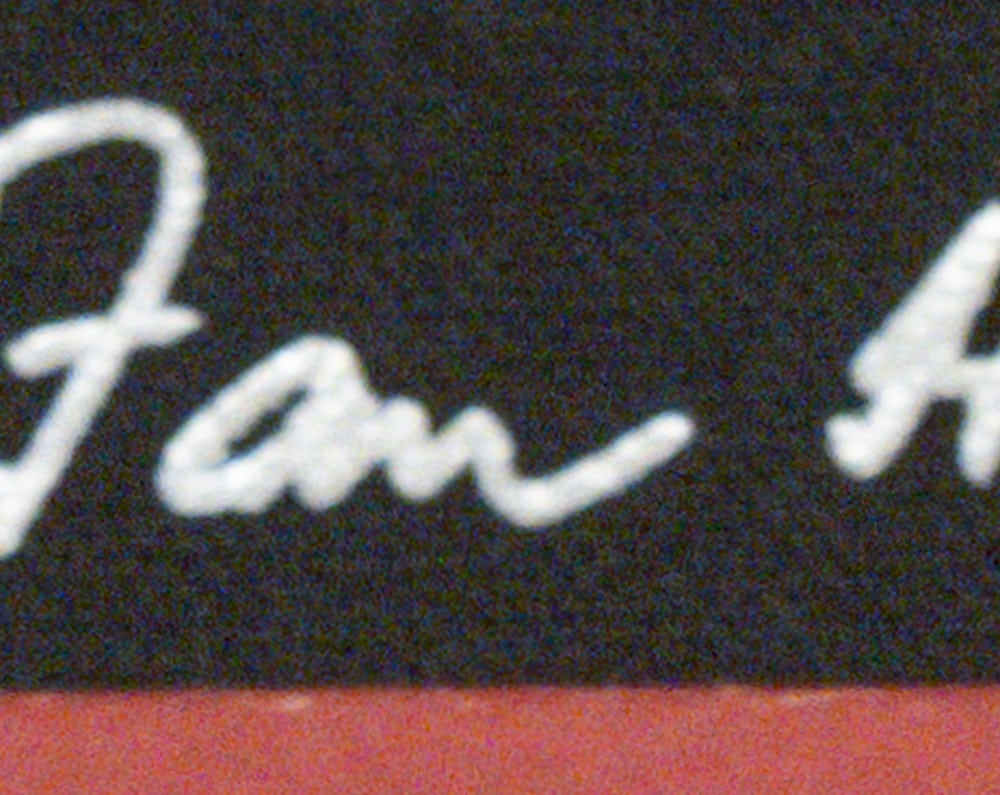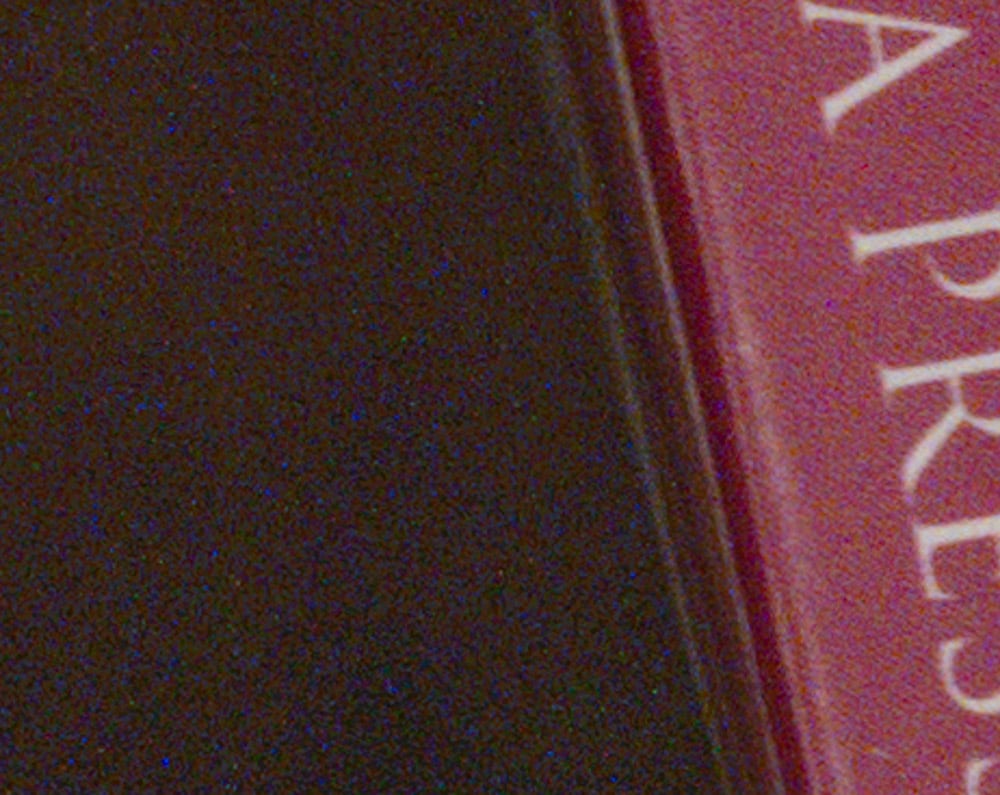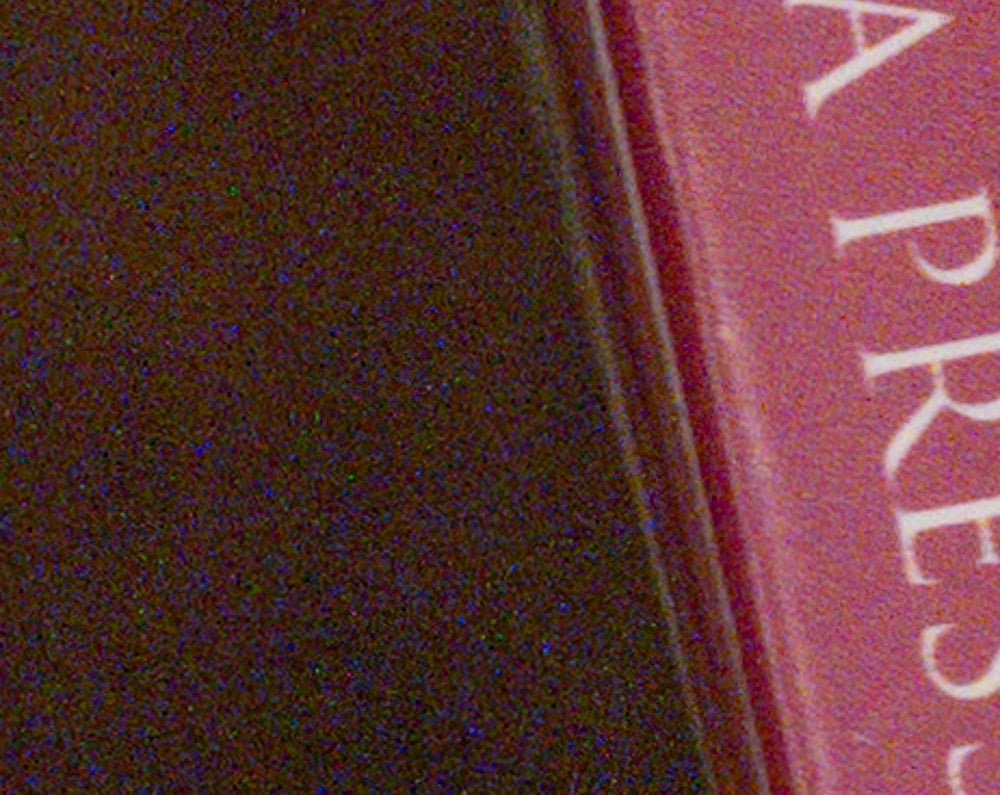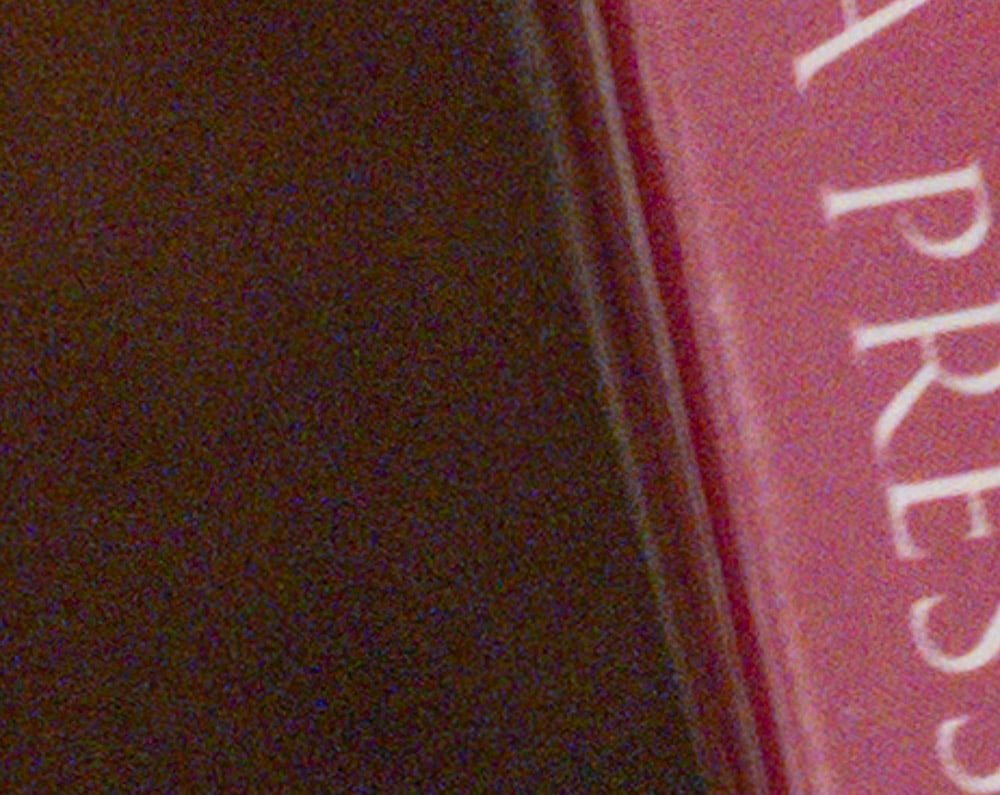 It's clear that the ISO 500 images are the winners from the noise perspective. ISO 80 is no worse than ISO 400. I think you can treat the camera as ISOless over the range ISO 80-400 for almost all purposes.