It was clear in the previous post that a two-stop overexposure using expose-to-the-right (ETTR) was not recoverable. Is there enough headroom in the Lightroom/D4 pair for a one-stop overexposure? Let's find out.
Here it the correctly-exposed image and its histogram: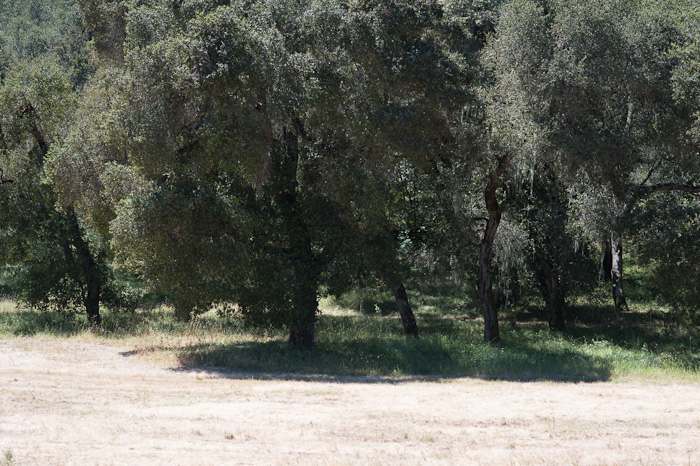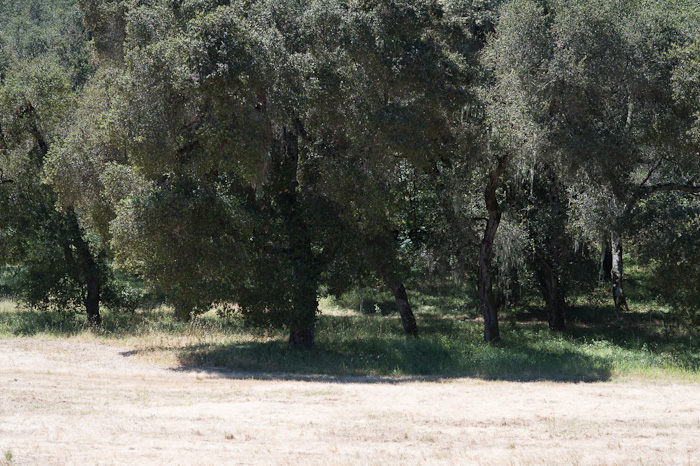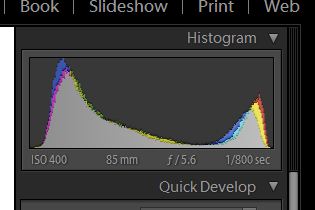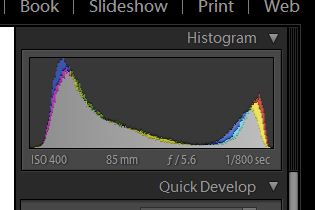 Here is a one-stop over image and its histogram: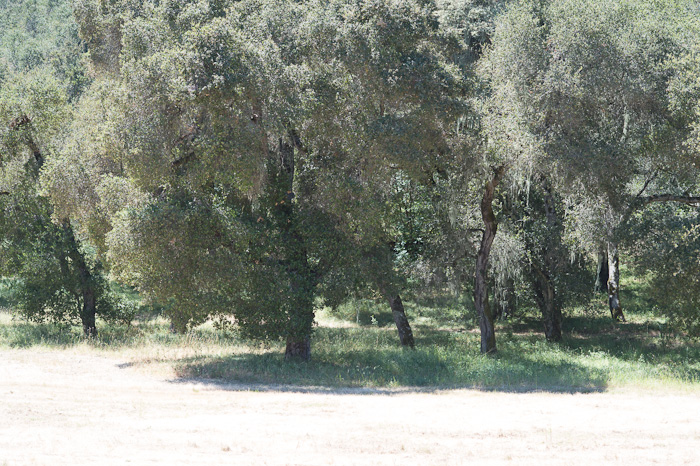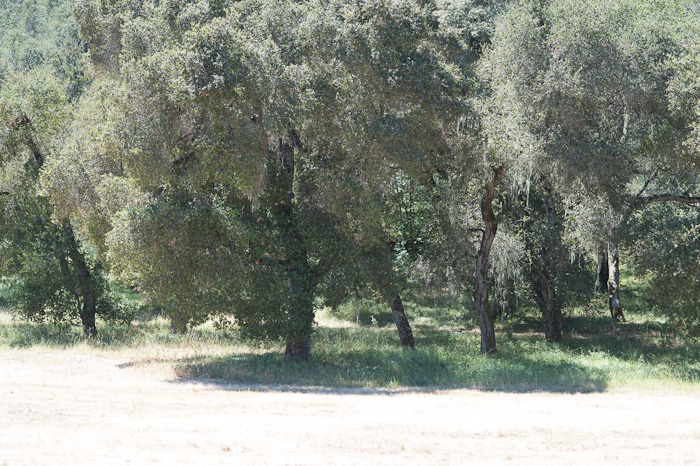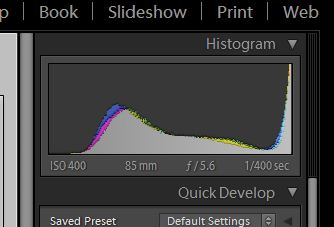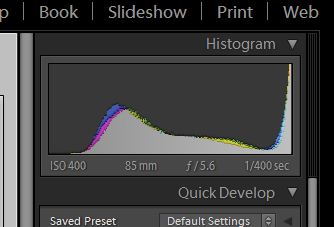 Here's what I could do in Lightroom, and what I did to get there: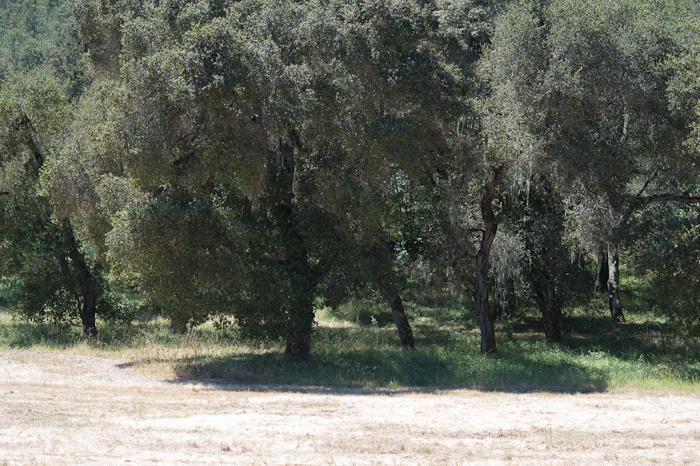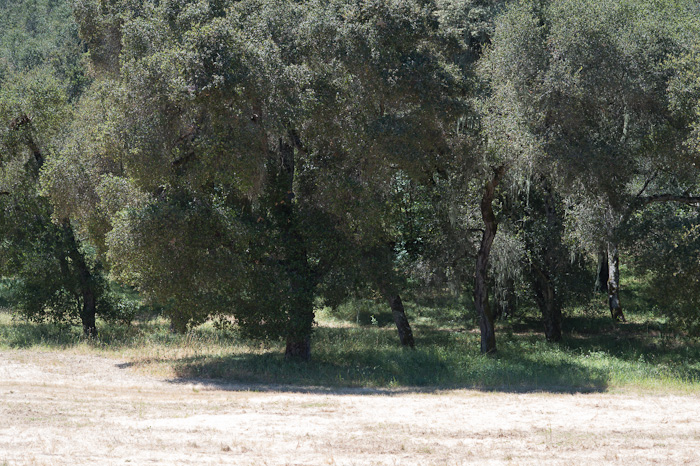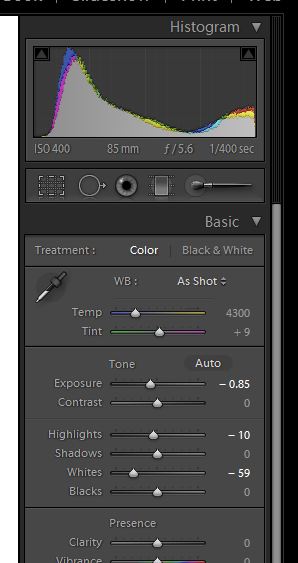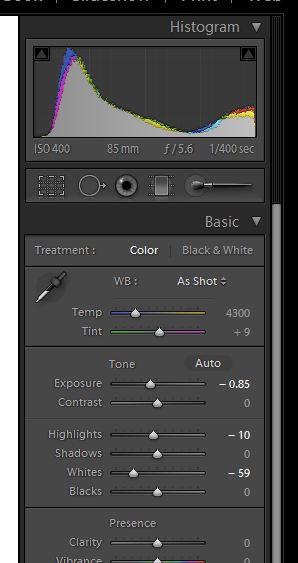 The result, while credible, is not the same as the correctly exposed image.
My conclusion: don't count on any headroom at all when you're doing ETTR. Lightroom is pretty amazing, but you're better off not pushing that histogram too far to the right.