Back in post 1 of this histogram depopulation screed, I promised you a look at why Photoshop sometimes makes it look like there's histogram depopulation even when there's not.
The Adobe folks want to make Photoshop perform snappily. Therefore, they take some shortcuts with some calculations, thinking that you'll probably prefer a quick look at an approximation of what you've asked for than wait a while for an accurate representation. Most of the time that's great.
If you have print-resolution 16-bit images, the Photoshop histogram window calculates an accurate histogram when you first open the image, but gives you an 8-bit approximation after you start adding adjustment layers. This means that you'll see histogram depopulation as if you were editing an 8-bit image, even though it's not really there. Photoshop lets you know that you're looking at an approximation very subtly, so much so that some people don't notice.
When the histogram is approximate, there's a little exclamation point inside a triangle at the upper left of the window. If you hover over it, it will tell you what's going on. If you click on it, it will recalculate the histogram.
Here's Photoshop CS5 with a sixteen-bit image with a curve applied to it before the exclamation point is clicked, showing histogram depopulation that isn't really there: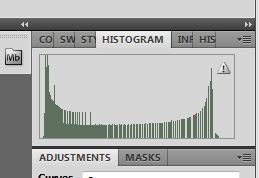 Here's the correct histogram that you see after you click on the exclamation point: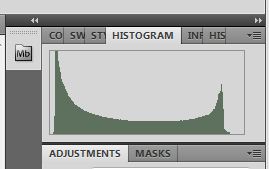 Here's the same thing in CS6, first before recalculating the histogram: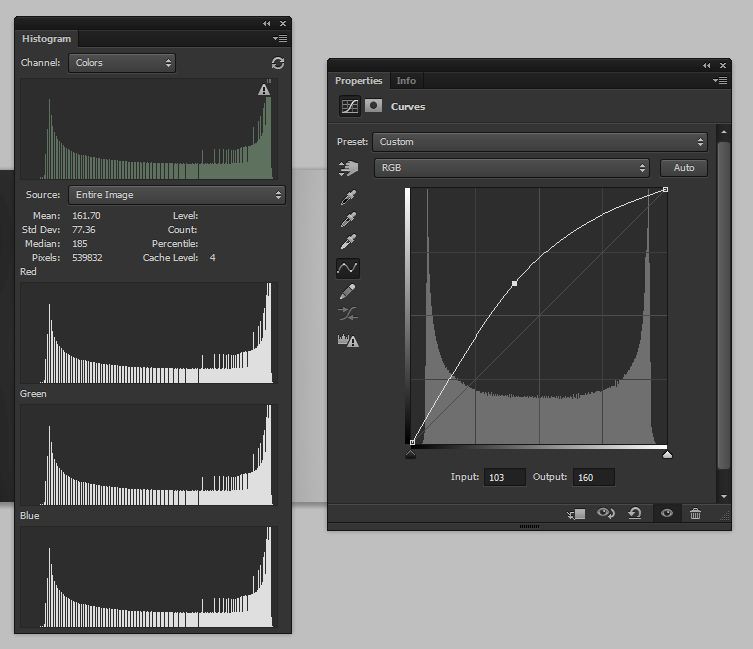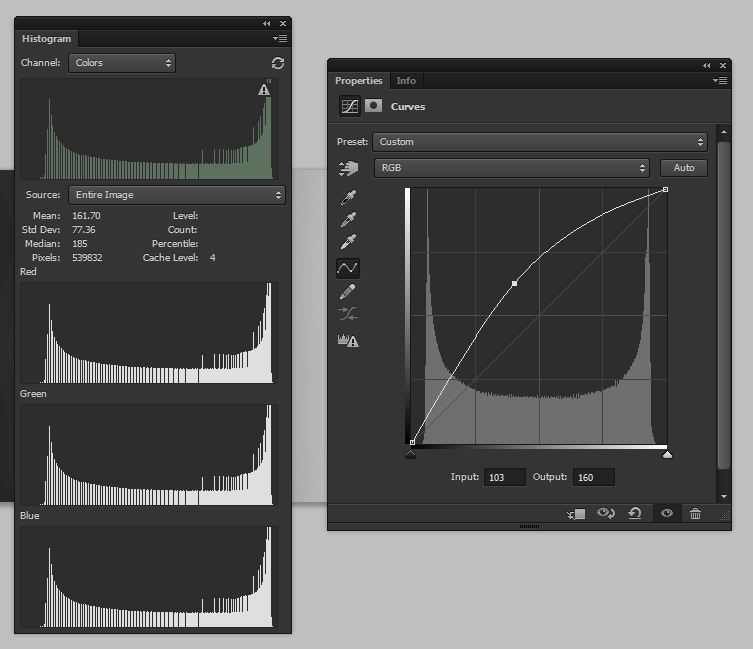 And after recalculating: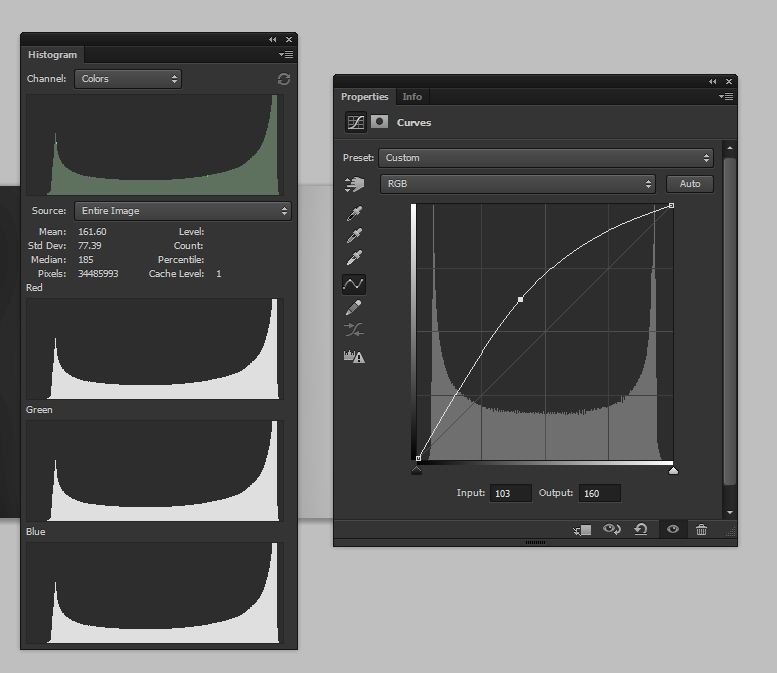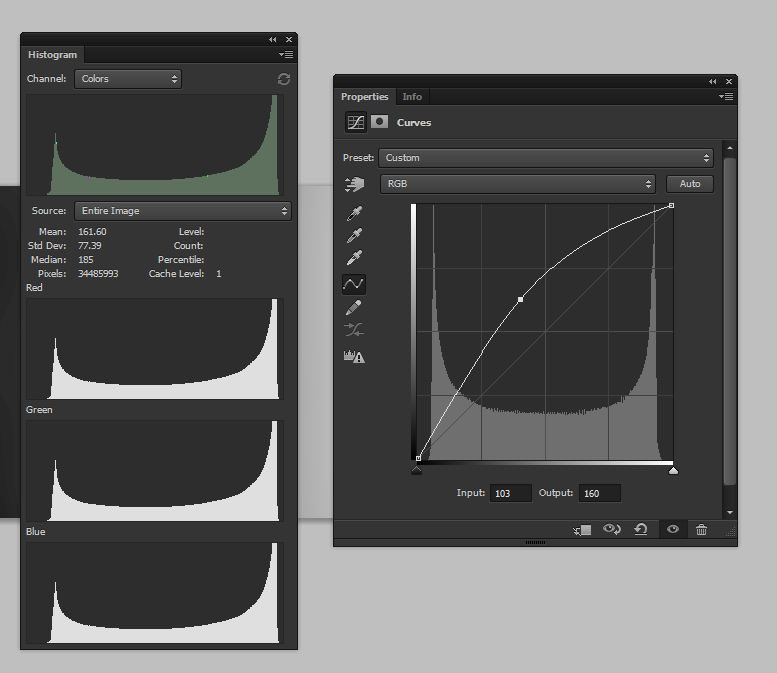 If you don't understand how the histogram recalculation works, you'll think you have depopulation when you don't.
By the way, for small images, Photoshop doesn't wait for you to hit the recalculate button. It just goes ahead and gives you an accurate histogram.