This is part 10 in a series of posts on a prototype of the Kolari Vision thin-stack sensor modification for the Sony a7II. The series starts here.
The Leica 16-18-21mm f/4 Tri-Elmar (WATE)  is an excellent performer on the Sony a7x cameras considering that it's a zoom lens, though it does not perform as well at 21mm as at 16mm.. Its exit pupil is far enough from the sensor plane that the corners are generally sharp. How is it on the Kolari-modified a7II?
The scene wide open at f/4 and 21mm with both the standard and thin-stack cameras. I focused on the lower left corner: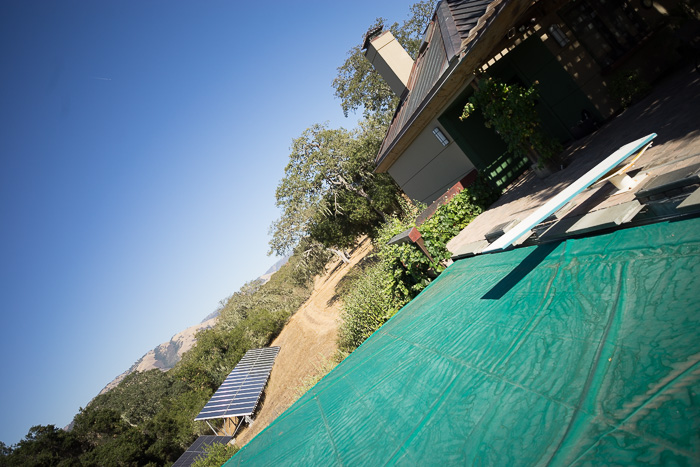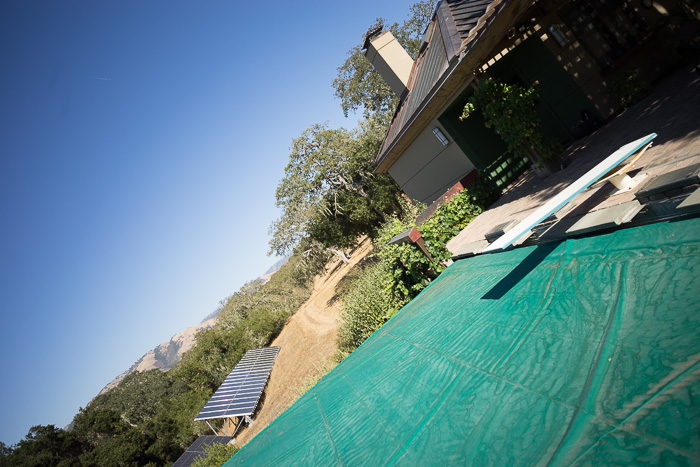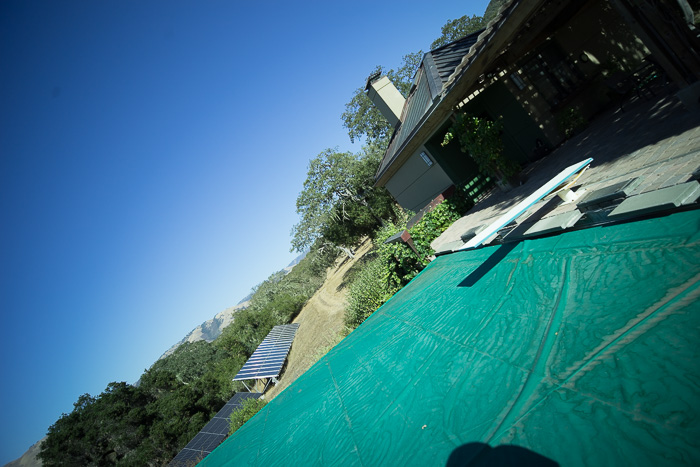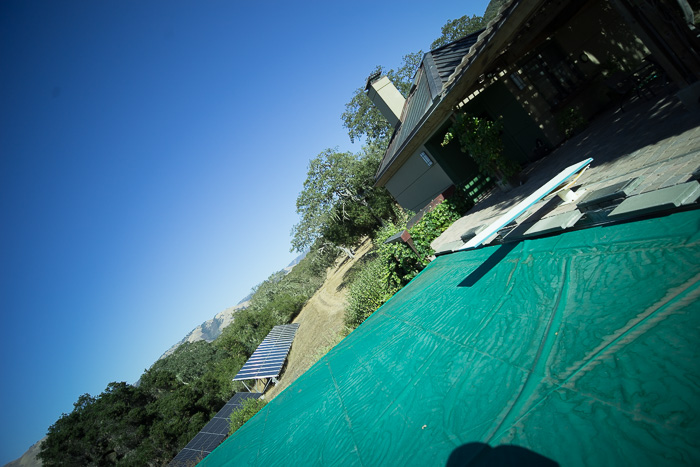 Same color shift we saw in the earlier pictures.
In the lower left corner, wide open and stopping down at whole apertures, enlarged 3:1, processed in Lightroom with daylight white balance, a one-stop boost to compensate for lens falloff, and otherwise default settings: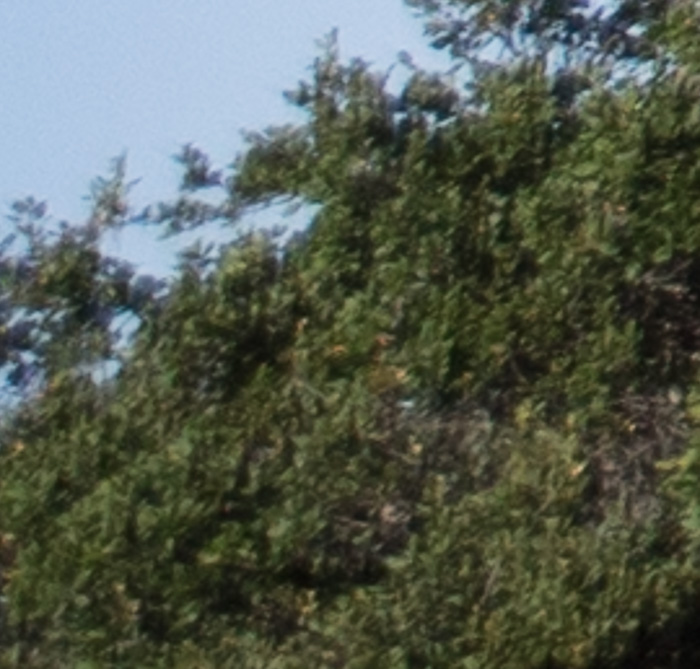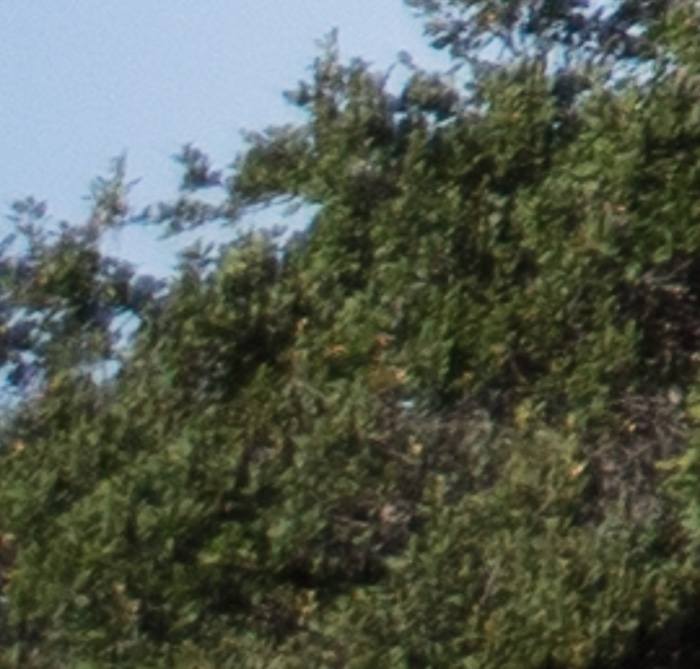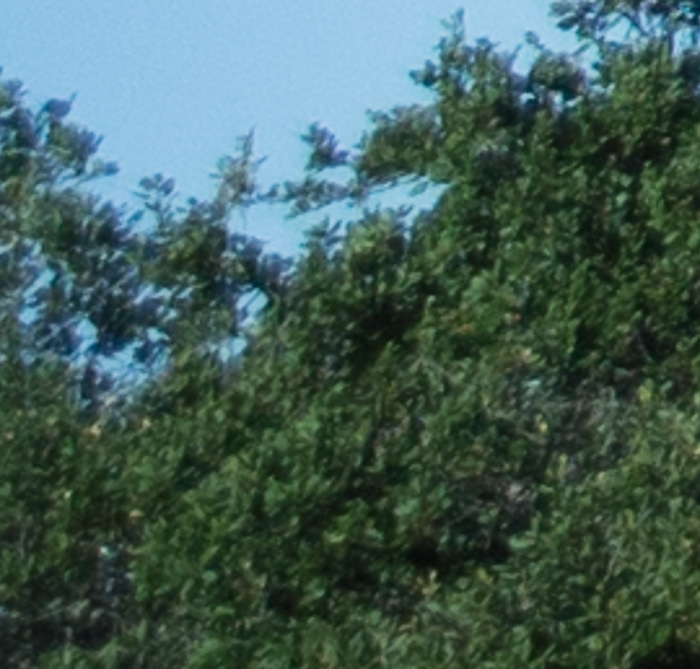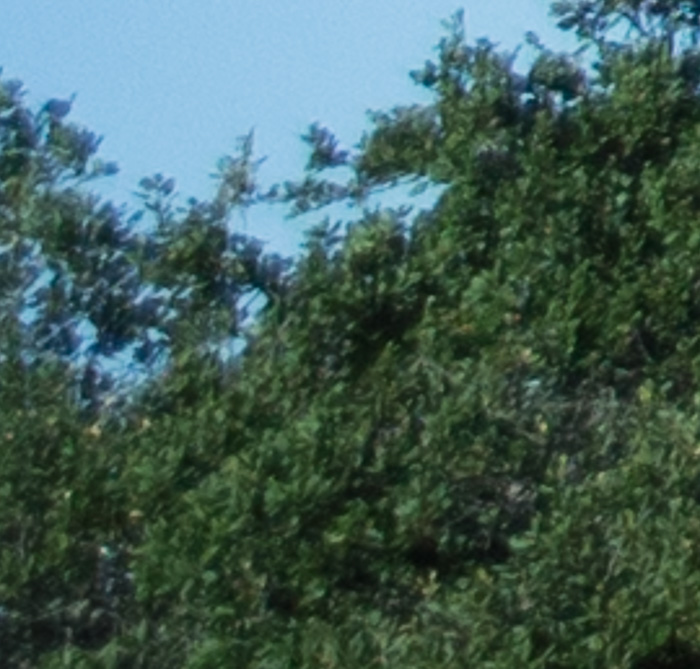 There is definitely less smearing with the Kolari. You can especially see it in the isolated branches. The standard stack does quite well for a zoom lens wide open, and the Kolari version is a big step up from even that.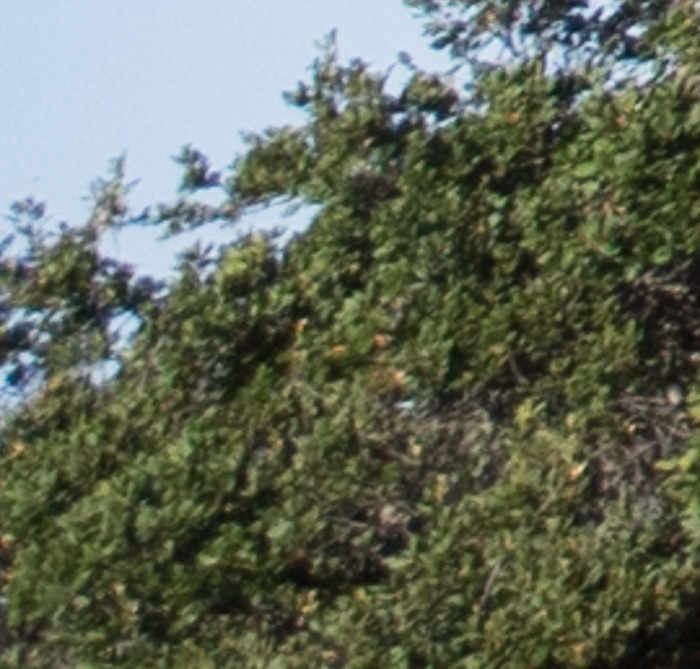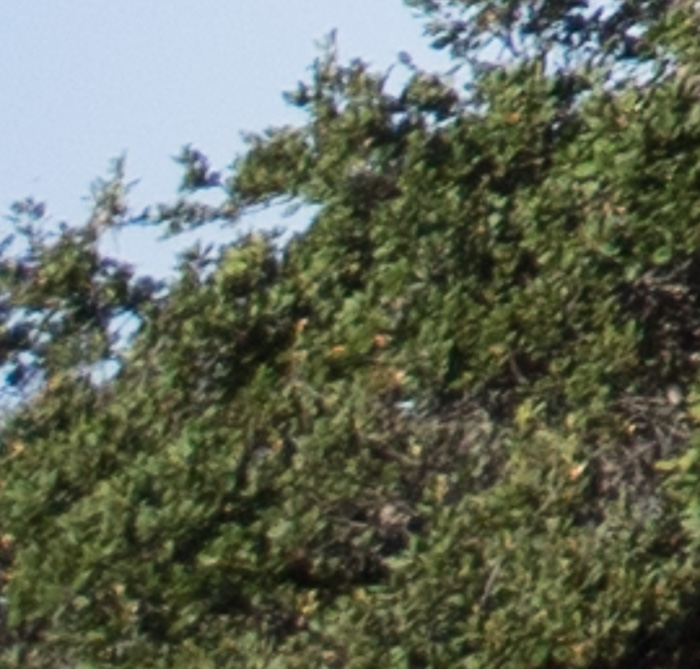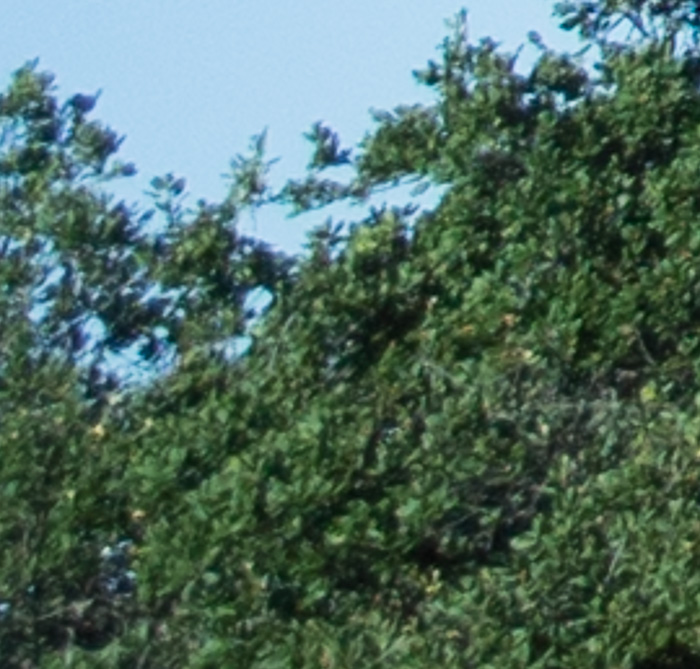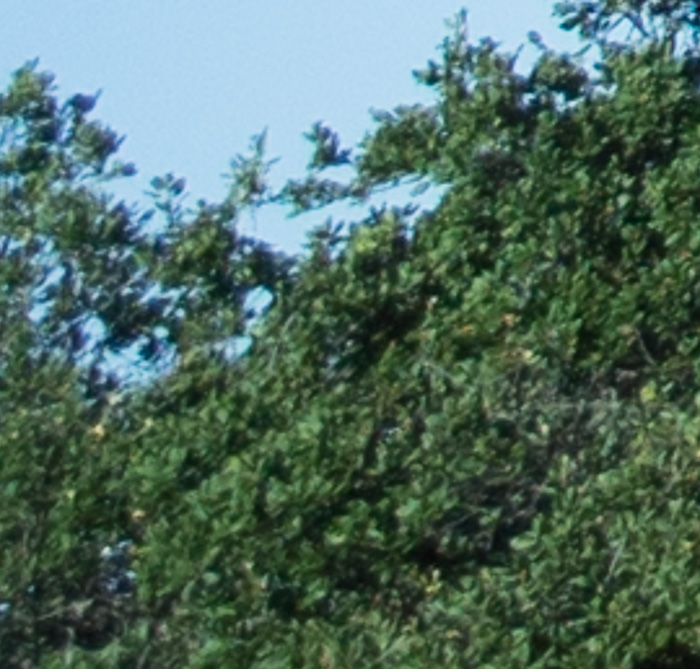 The standard stack is looking very good. The Kolari-modded unit is looking great.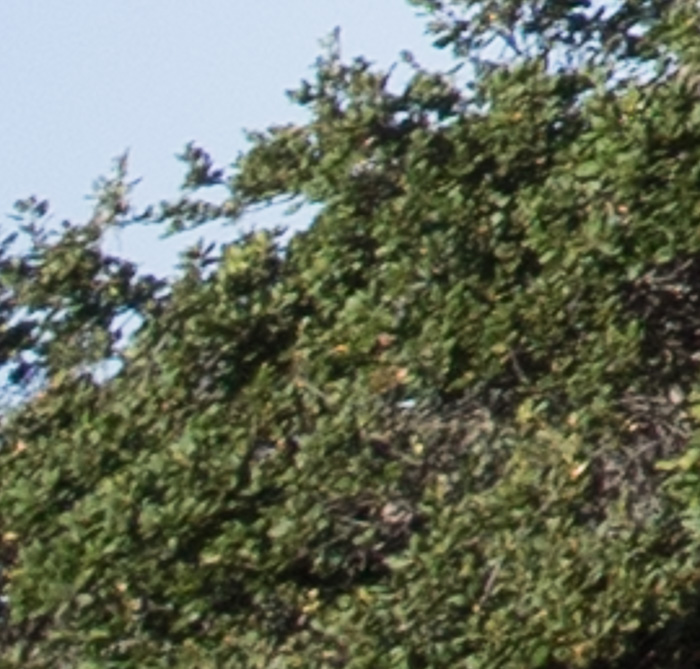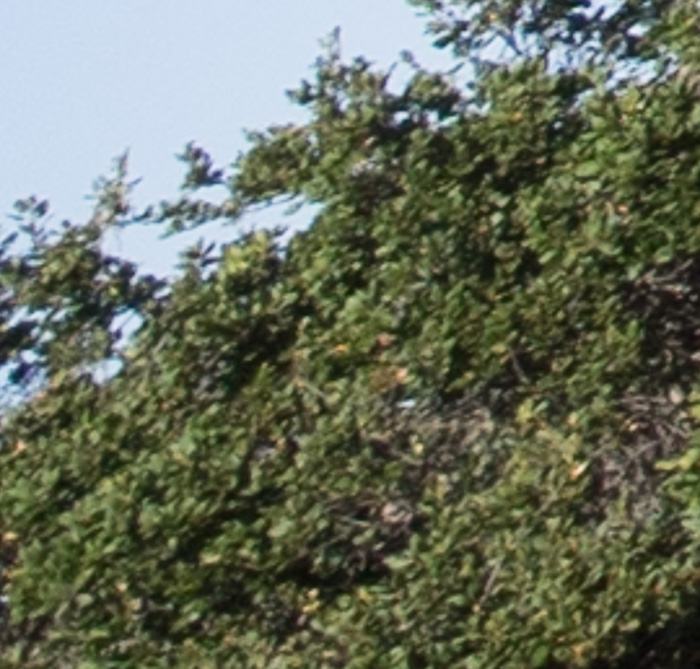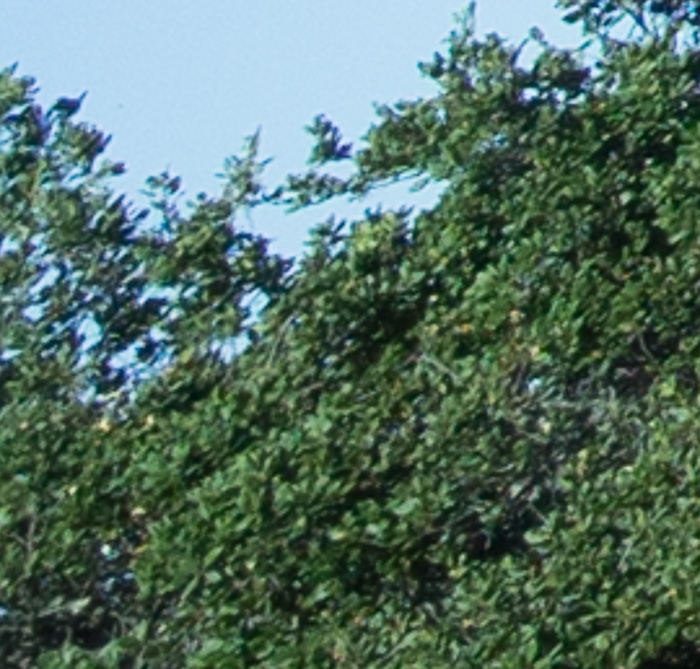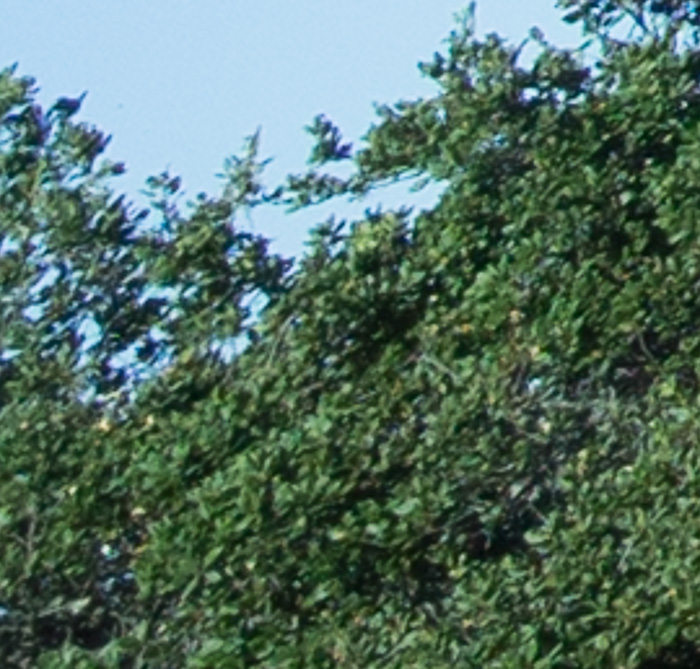 The best f-stop for the corners for both cameras. Kolari a tad ahead.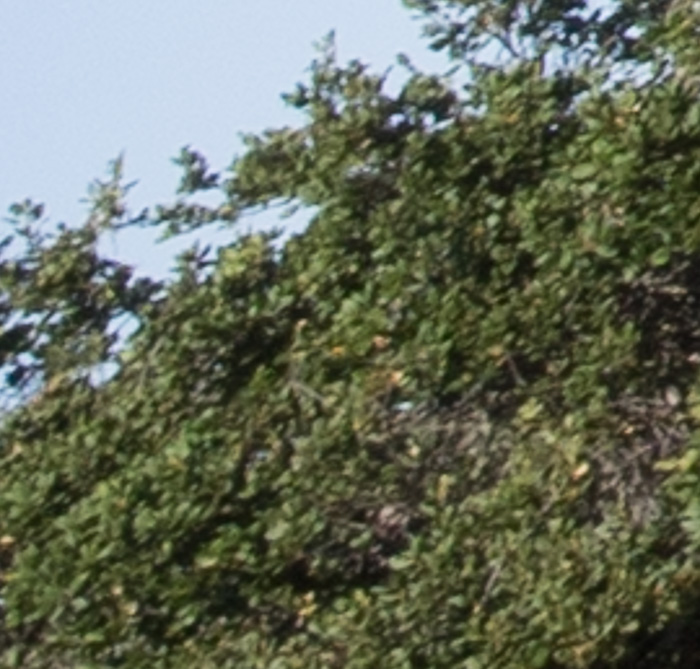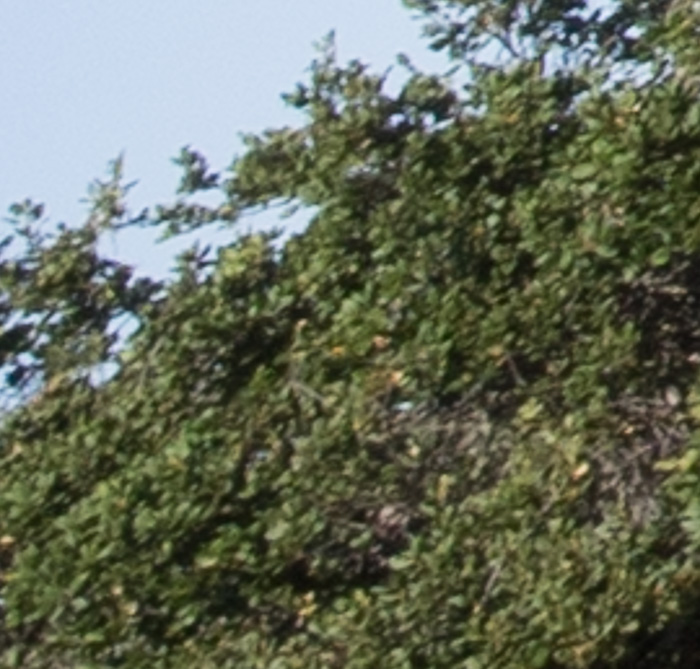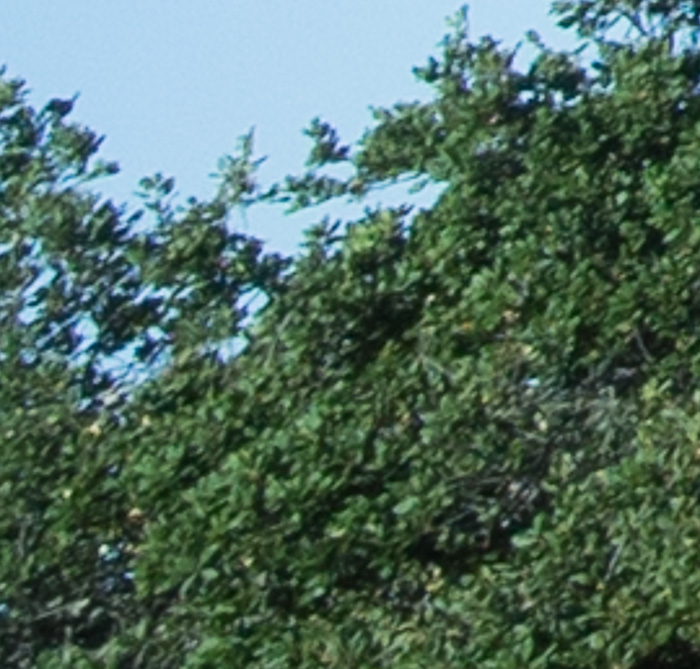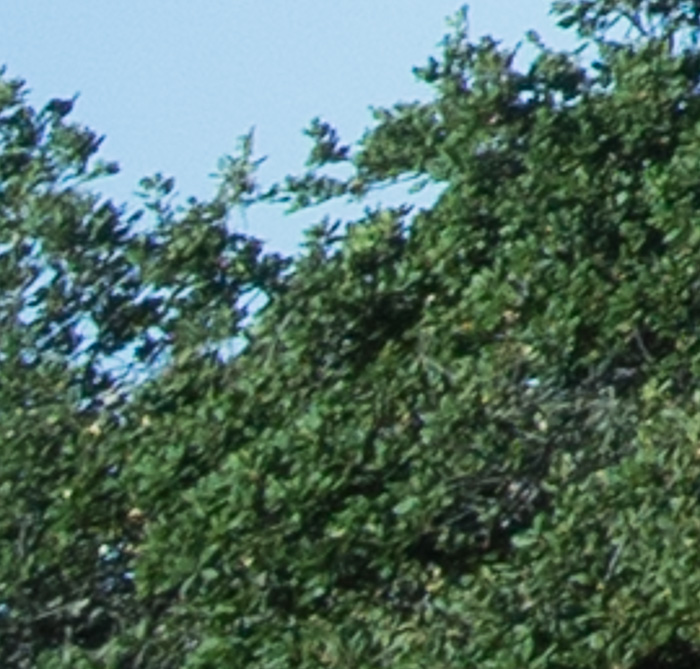 In both cases, almost as good as f/8.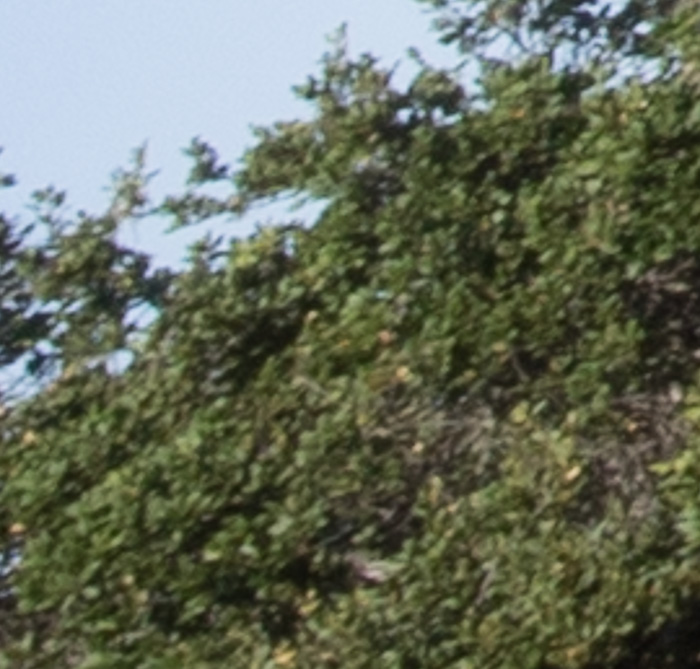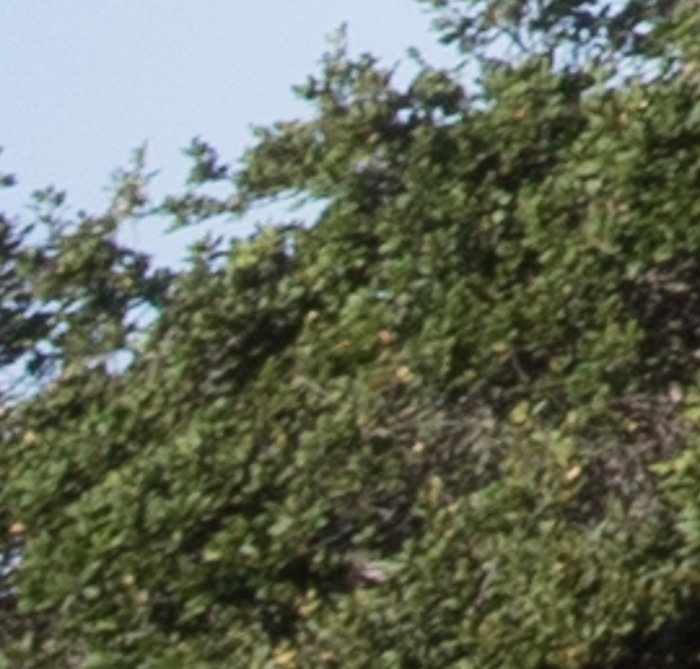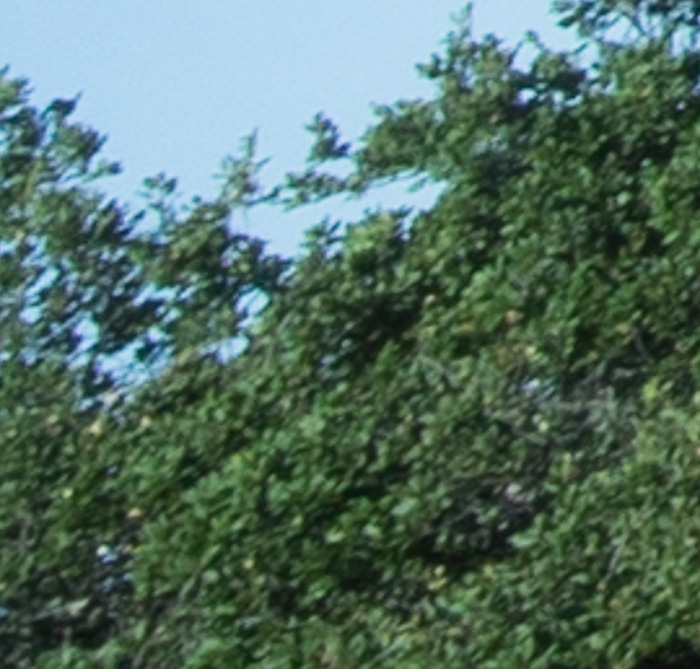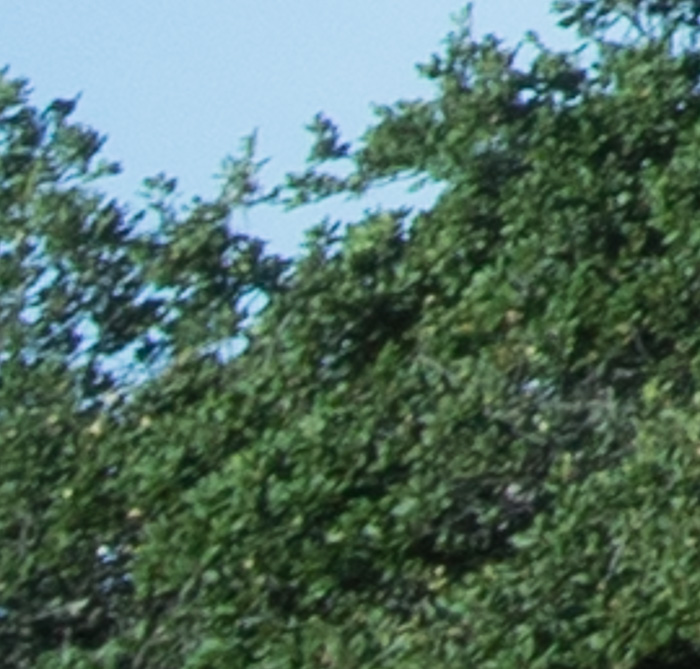 We can see definite diffraction effects. Kolari is better, probably because of the lack of an AA filter.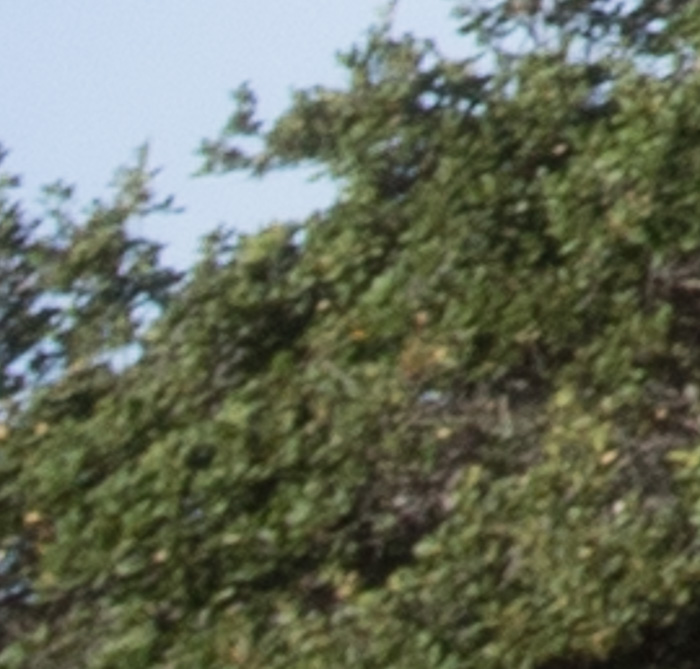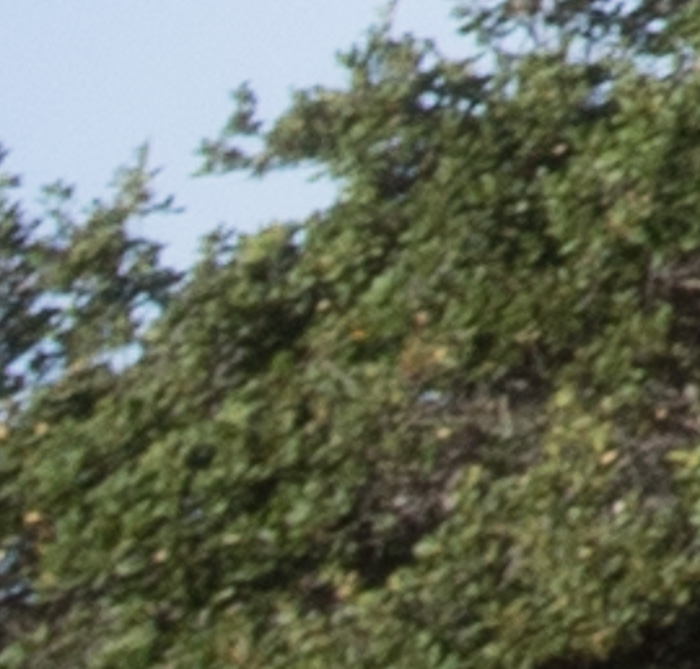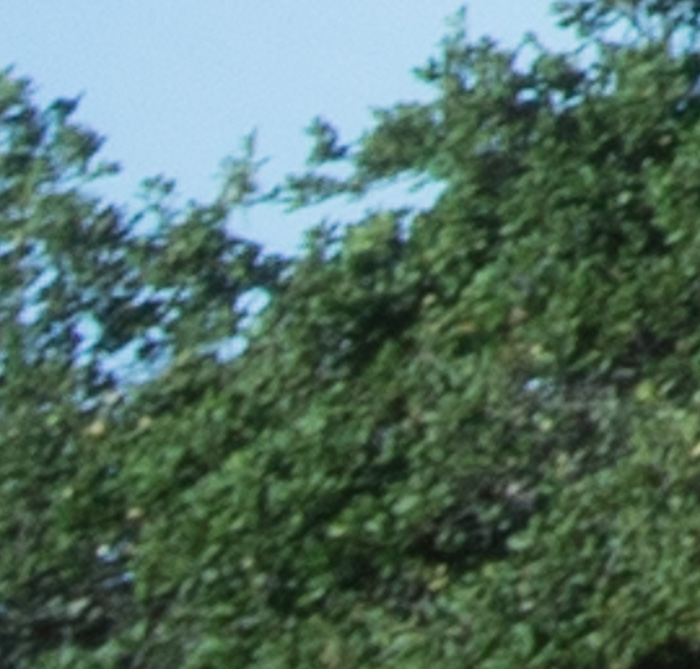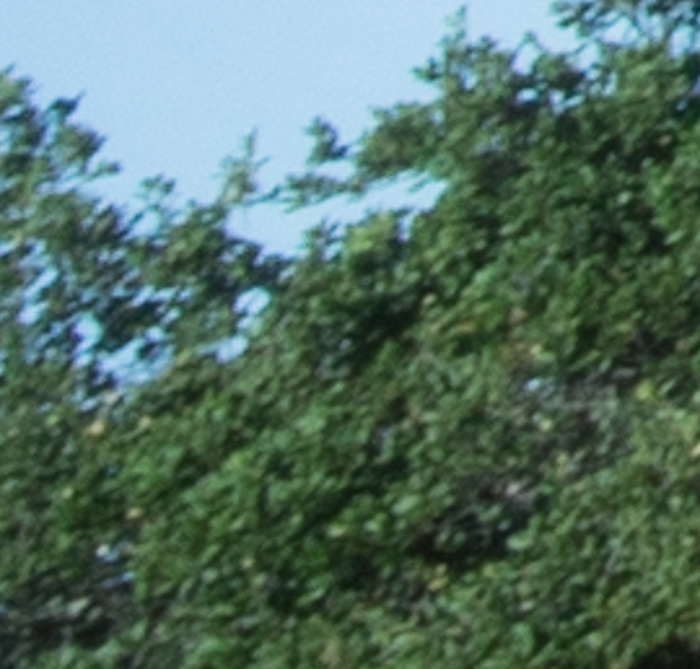 Serious diffraction in both cases.
I had thought that this lenses was unaffected by sensor stack thickness. I now know I was wrong.