Someone with whom I've had an Internet-mediated relationship with for some time came by the Monterey Museum of Art to see the Chronography exhibition that's currently up. I showed him around, and he later made a post containing the following on DPR:
I don't know about the rest of us here, but Jim's technical prowess is significant and I tend to think of him as a master technician (which he certainly is).   So one might expect the man and the work to come from that same side of the brain.  Surprise!  His vision, imagination, and expression in the work is that of an artist of the first order, in my view.  Sensitive, imaginative, lustrous.  He's expressed the flow of time in various, creative and captivating modes.  The photographs are compelling.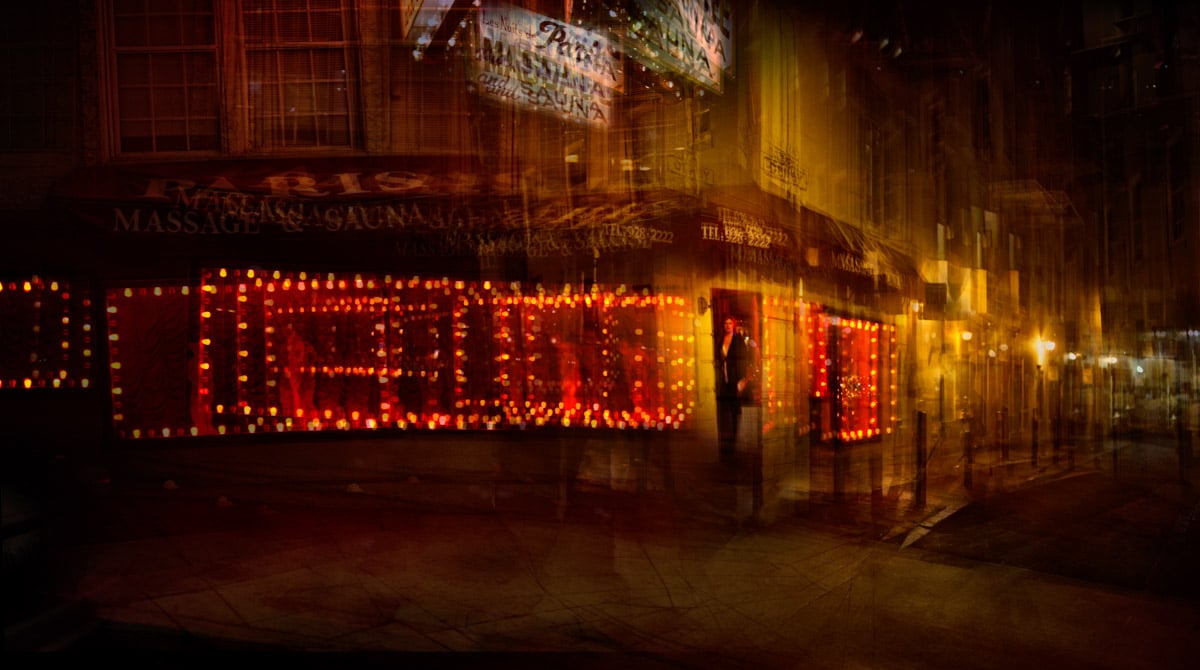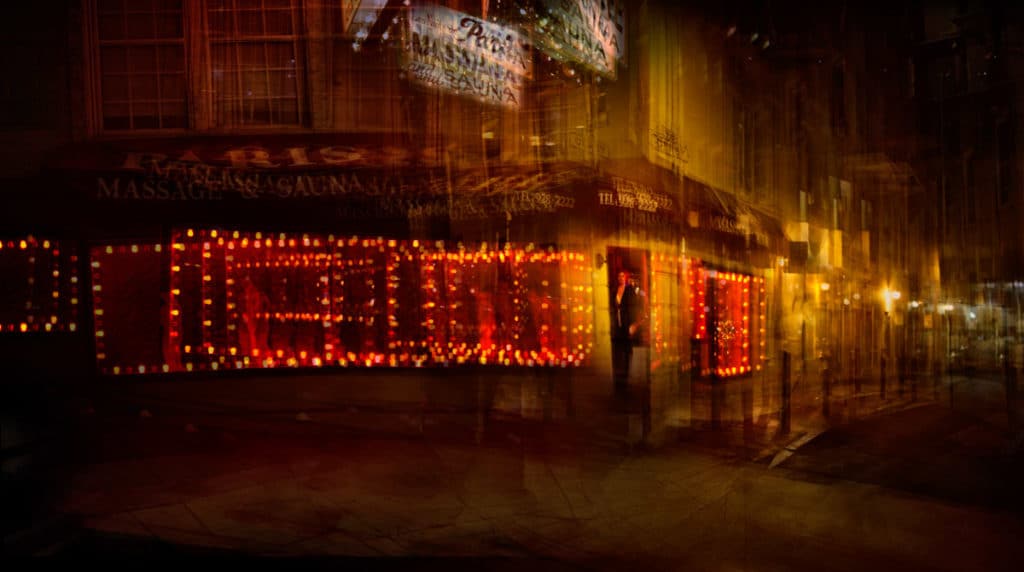 I thought some of you might be interested in part of my answer:
I'd like to talk a bit about the left brain, right brain thing you brought up.
As an engineer, I strove for designs that worked, but also for designs that were elegant. Mathematicians talk about beauty and elegance, too. I don't believe that there is an inherent contradiction between having and active and precise left brain, and a creative and intuitive right brain. In fact, there may be a positive correlation. My most creative designs have come to me in my sleep — I used to keep a Dictaphone on the bed stand — or when taking a shower and daydreaming, not when I was sorting through the quantitative aspects of the issue at hand. For me, the process was to imbed myself deeply in the numbers and constraints, then forget all that, do something else, and let my subconscious stew on it until the answer popped out.
WRT technology and photography, I came to an interest very late in my photographic career. For the first 30 years, until about 1980, I had very little interest in the technology behind photography, even though I understood the basics. In in the 80s, I learned the Zone System and some variants, and mixed some of my own chemicals, but that was as far as it went.
When IBM sold Rolm to Siemens, I played my IBM Fellow card and was able to move to the Almaden Research Center, where I had no assignments. I played around with disk arrays and HDTV (advising IBM to steer clear of the latter), and then Kodak came knocking, looking for help on color image interchange standards. I knew nothing about color science, but I had an interest in photography, so I decided to join the project. Over six years, I taught myself color science, and worked with some great people inside and outside of IBM. That brought me in contact with the then-beginning desktop publishing industry, took me to trade shows full of quarter-million-dollar scanners (a tip of the hat to Jonathan Seybold), and made me an avid participant in SPIE events. I got early copies of Kodak digital cameras to play with. I wrote image processing programs. I requisitioned a drum scanner, a $40K dye-sub printer, and even – although this wasn't easy to push through the IBM purchasing system – a maxxed-out Apple Quadra. I invented color-mapping and image editing algorithms.
But I was incurious, and therefore ignorant, as to the details of digital cameras. They were black boxes to me. That remained the case when I retired in 2000 and became a full-time photographer, transitioning to Hasselblad/Kodak/Imacon digital MF and Nikon/Kodak/Fuji FF cameras in the aughts. In fact, most of the digital work in the show was done before I knew much at all about digital cameras.
That all changed a bit less than 10 years ago, when I was asked to moderate a two-day panel on raw development for the Center for Photographic Art. On the panel were Mike Collette of Betterlight and Eric Chan of Adobe. They taught me a lot about how digital cameras and raw developers work, and I became interested. The next year, I was a participant on a similar panel, with the brief to explain what's behind the curtain in digital cameras, so before the event I spent about 6 months boning up on the topic and posting my thoughts on a blog that I had started earlier. The blog attracted the interest of some people — Iliah Borg and Jack Hogan come to mind — and they taught me more. I spent a lot of time on DPRs PS&T forum. I started writing simulation and analysis programs. I started conducting reproducible, documented tests. It was fun, and it kept me out of trouble.
Now, how does all that relate to my photography? While I believe that knowledge of one's tools makes for better work, I have to say the correlation in my own case is nowhere near unity. I did Nighthawks and Staccato before I quantitatively understood how sensors work, and I would have exposed the shots quite differently had I known then what I know now. That would have made the images technically better. Would it have made them more successful in the larger sense? I think not.
There are plenty of photographers who make great images although encumbered with little technical knowledge. There are even quite a few photographers who make excellent images while having fundamental misunderstandings of how their cameras and software (especially raw developers) work. I'm sure there are people with great technical ability who make boring pictures.
But I reject the idea that technical knowledge and interest prevents artistic excellence.