Here are the images from the preceding post. As usual in this read noise analysis series, they have been scaled into the range [0,1],  have had a gamma curve of 2.2 applied , been res'd down to 640×480, and JPEG'd.
ISO 160, no filtering: Note the commendable lack of hot pixels. I wonder if that's design, luck, or firmware…
With a 25-pixel kernel in three flavors: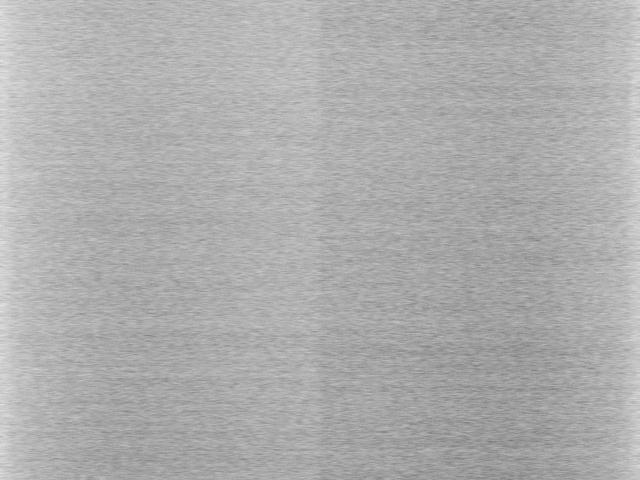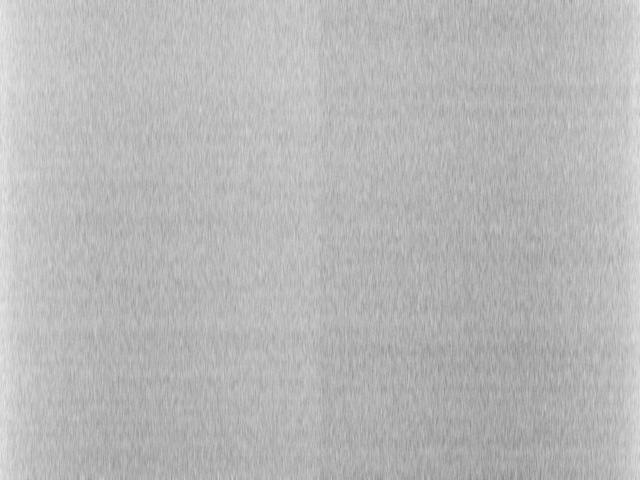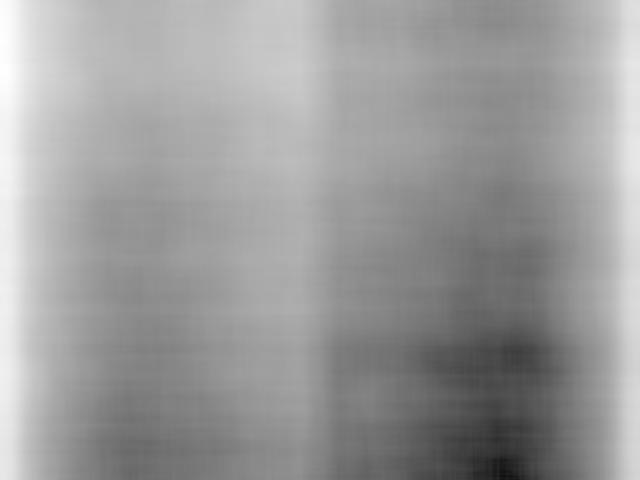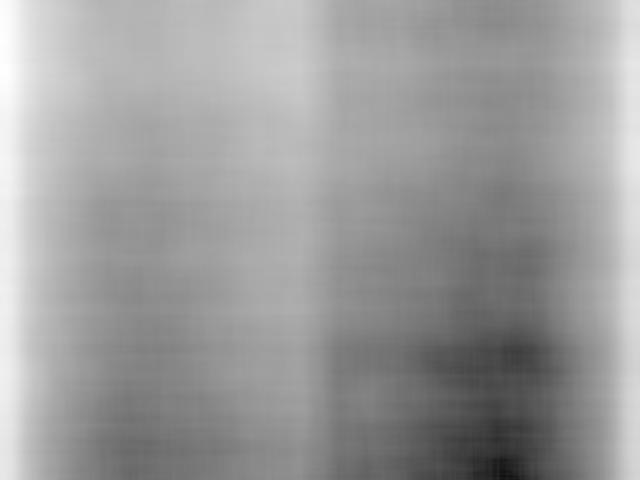 That's interesting; there appears to be that the right and left halves of the array are different from each other, and that there is a discontinuity where they meet.
Normally I'd show you ISO 2500, but the curves made it clear that you don't ever want to use that setting, so I'll show you ISO 1250.
First, with no filtering: Now, with three 25-pixel kernels: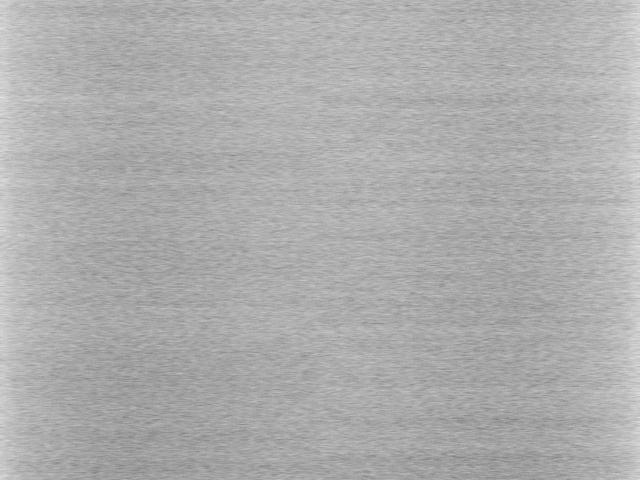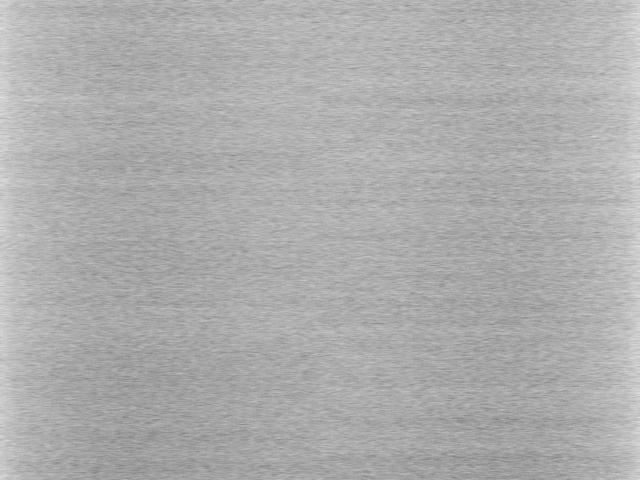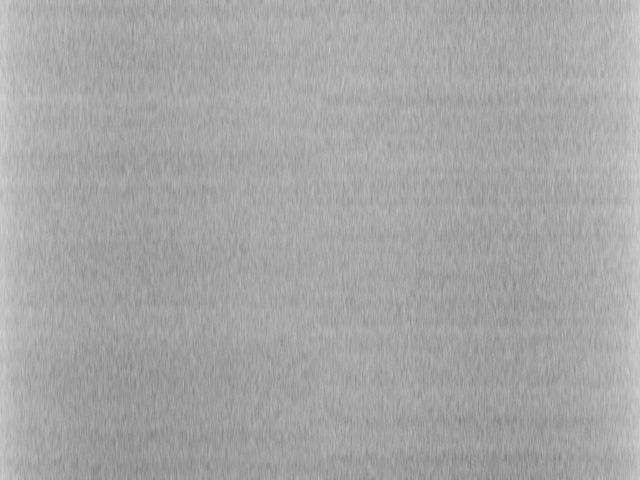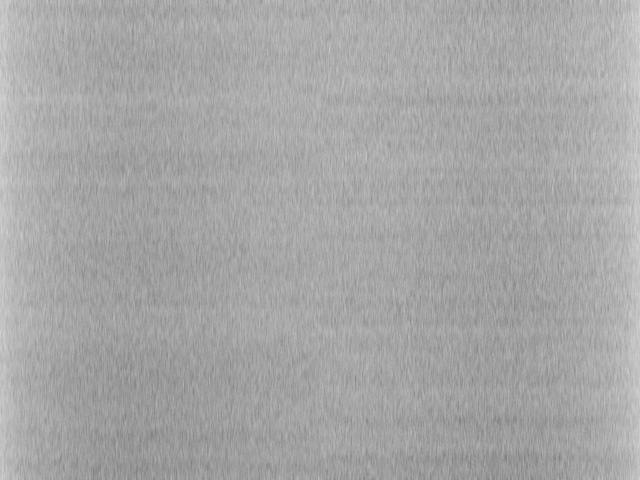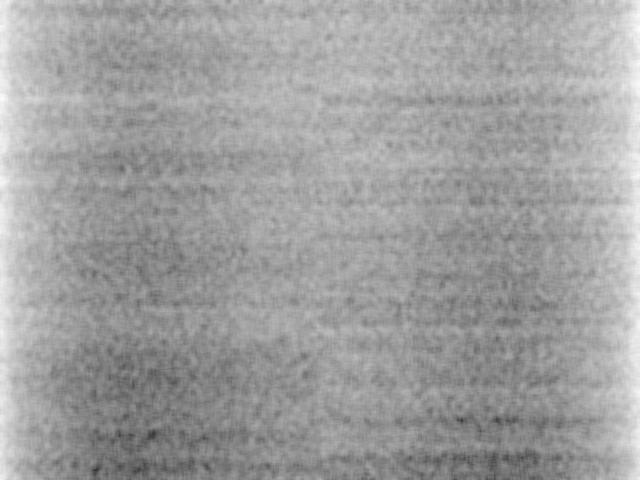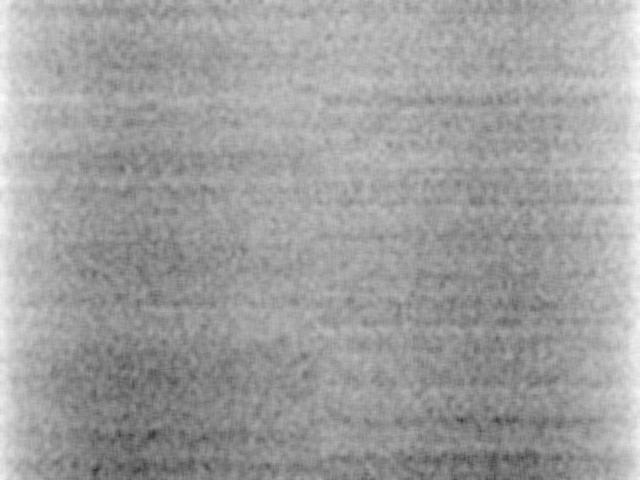 With three 152 pixel averaging kernels: