This is the 13th post in a series about the Leica Q2 Monochrom. You can see all the other posts in the series by looking in the Category List drop-down menu on the right side of the page.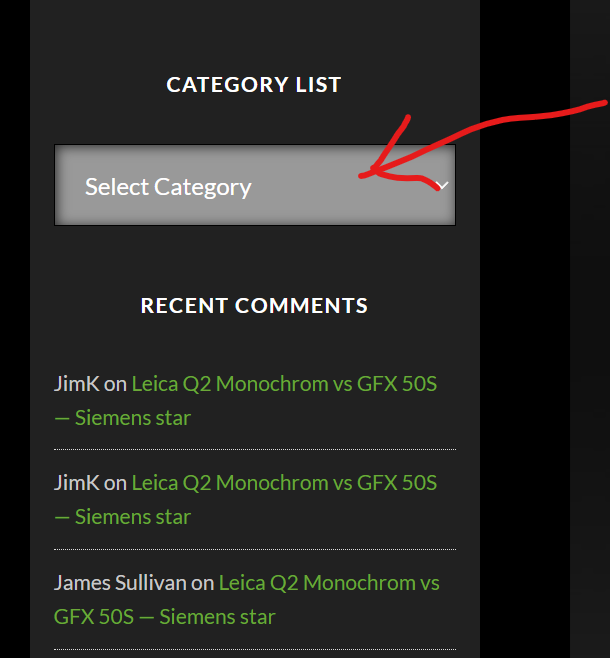 The more I try to understand what's going on with the Q2M ISO highlights, the more complicated it gets.
But I'm going to start out this thread simply. No graphs. No numeric image analysis. Just images.
I made two exposures, one at ISO 100, and one at ISO 200. The shutter speed for the ISO 200 one was twice that for the ISO 100 one. In other respects the images as close to identical as I can make them.
I stripped the linear images from the raw file, and added a gamma 2.2 tone curve.
Here they are: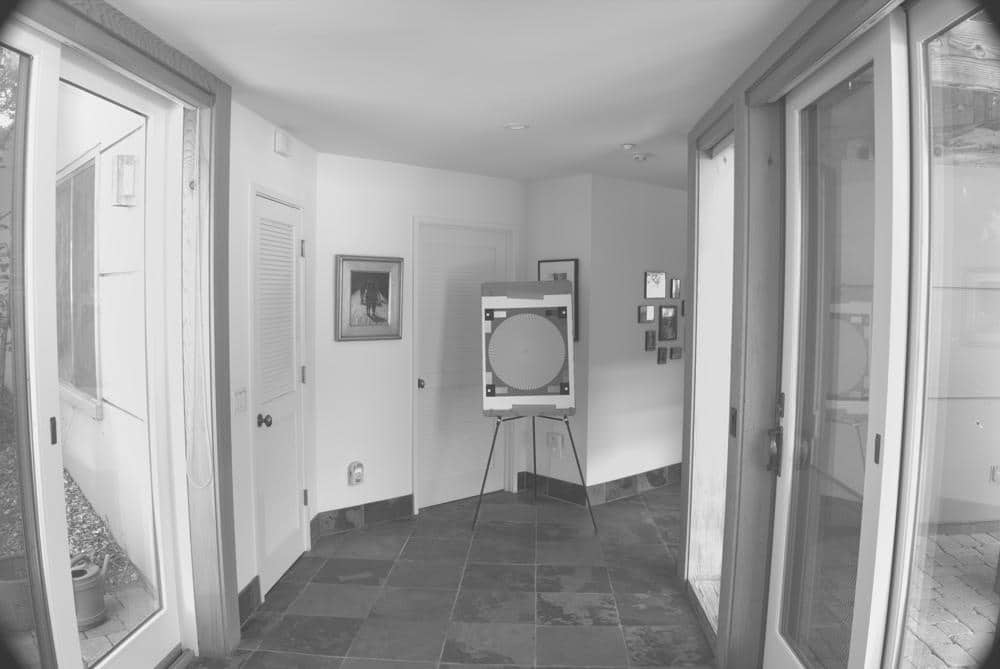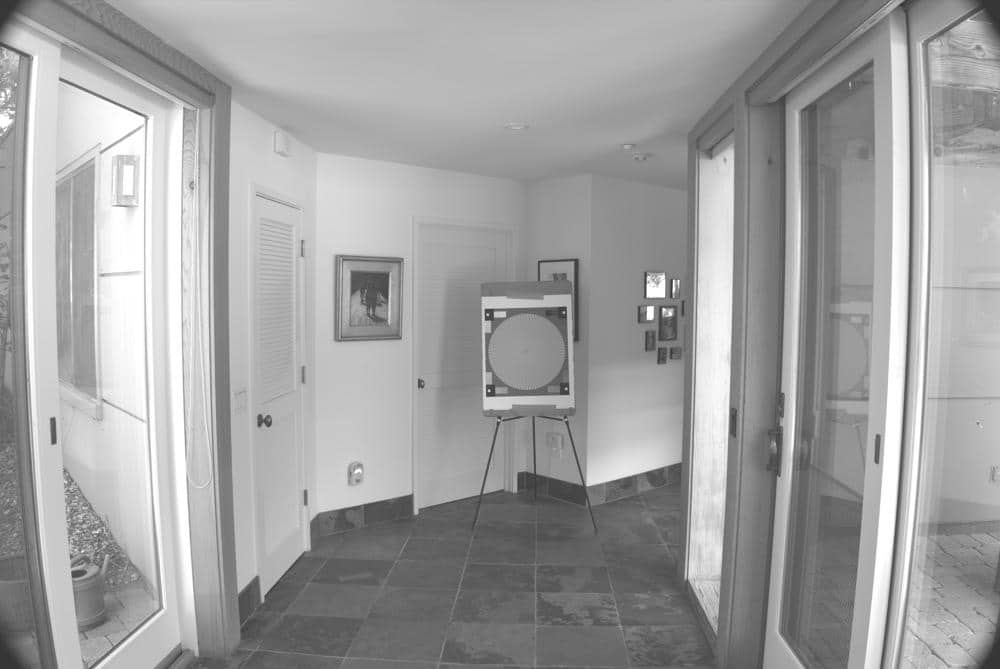 The highlight flattening is most obvious on the door frames on the left and right.
What's all that distortion? There is no lens correction in these images.
What about the vignetting in the corners? There is no lens correction in these images. You won't see that after lens correction is applied.
Now here's an image with a linear tone curve of the ratio of the ISO 100 image to the ISO 200 one: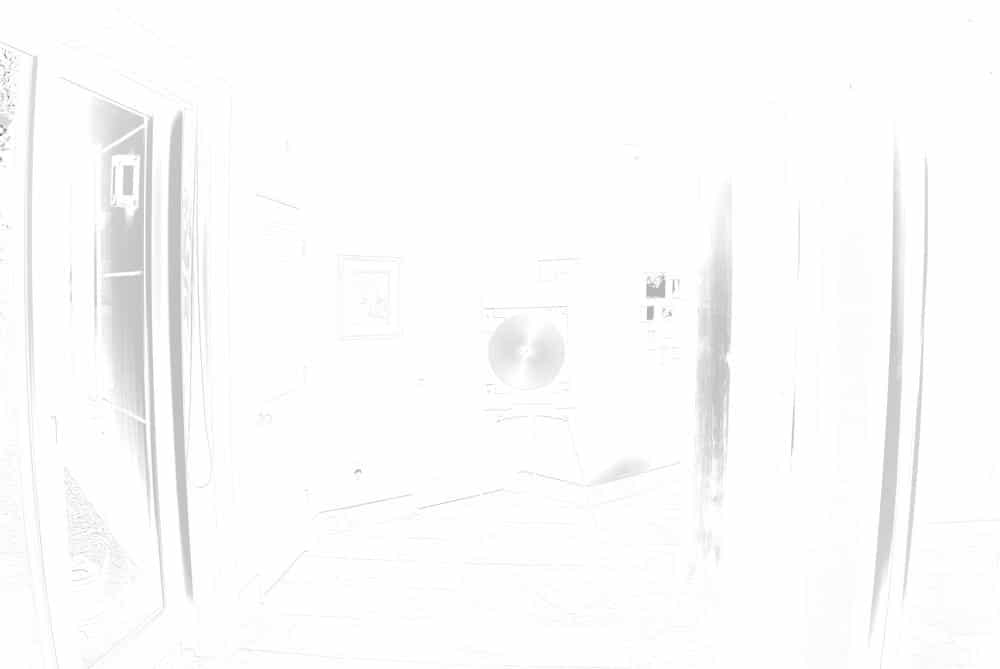 The image is white where the ISO 100 and ISO 200 images have the same tonal values.