I'm going to be reporting on a bunch of geared tripod heads from China, mostly, and two from Switzerland. First up — and by far the worst — is this LuLan D head.
It has non-geared base yaw, and geared pitch and roll. There are locks for all three. You can see the base yaw lock on the right, and the pitch lock is the larger gray ring on the left.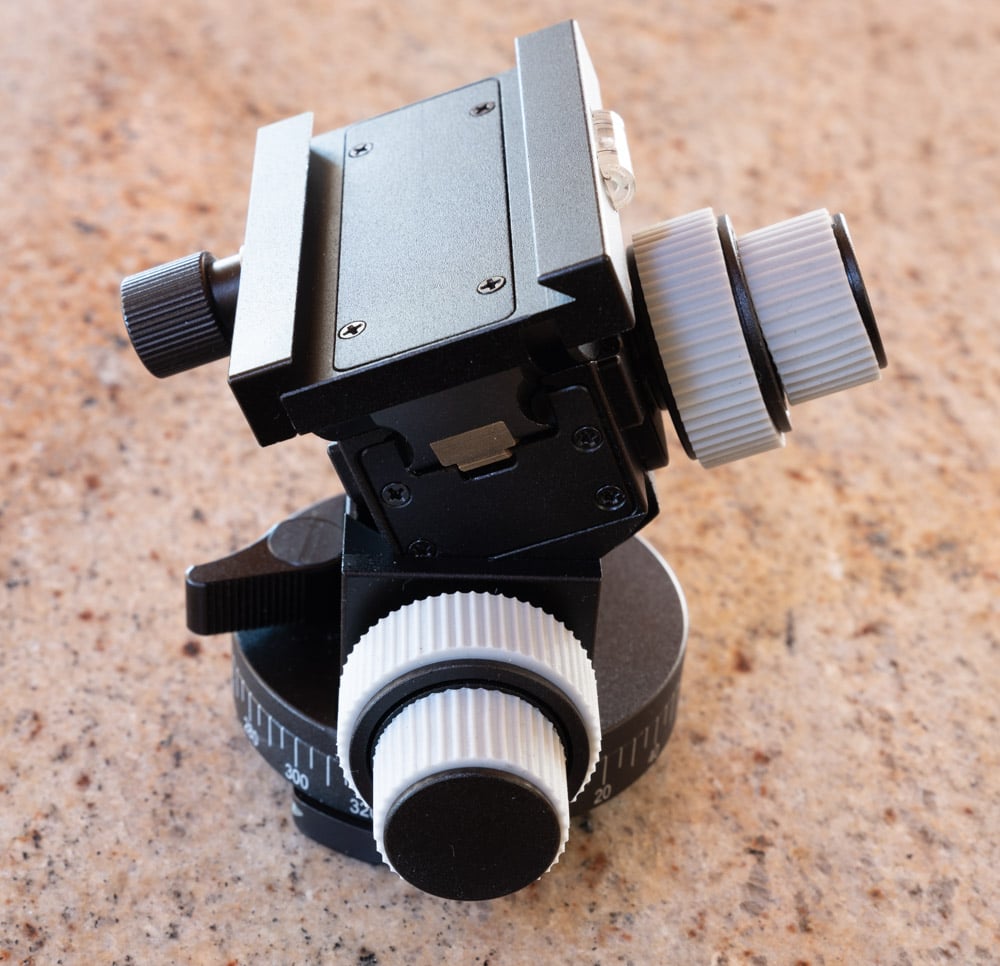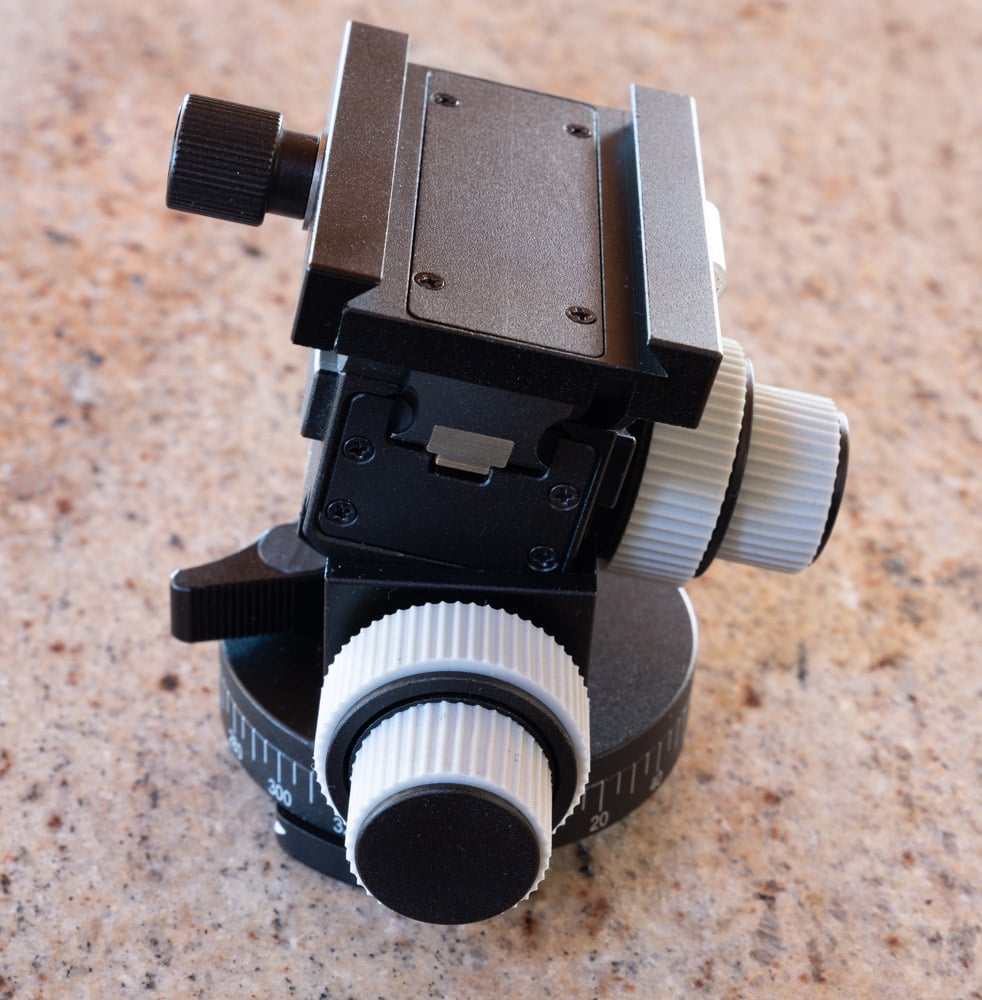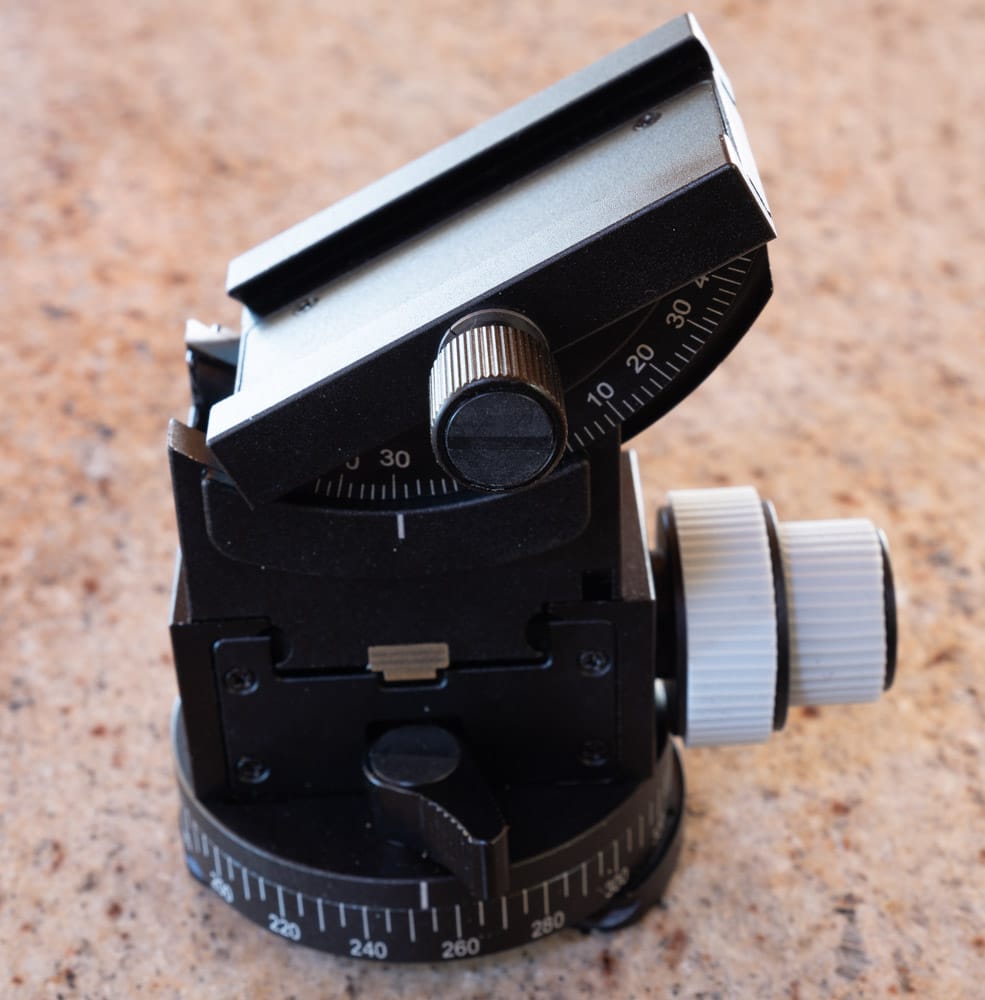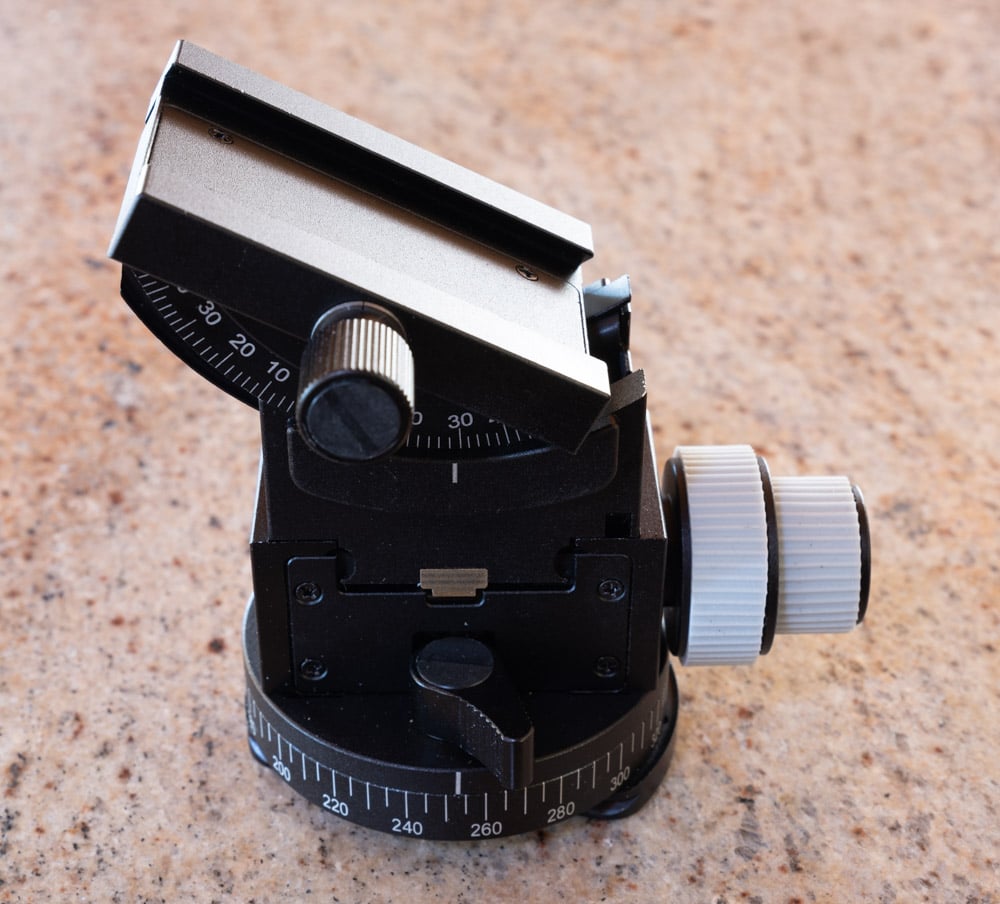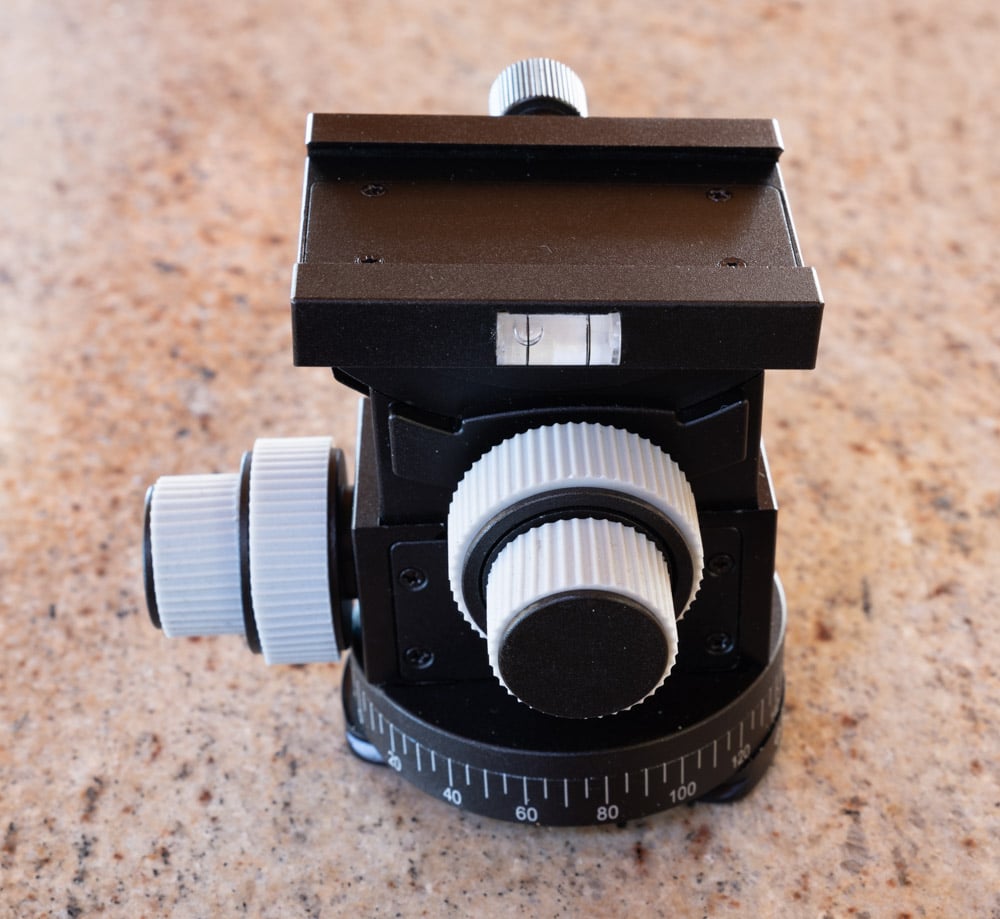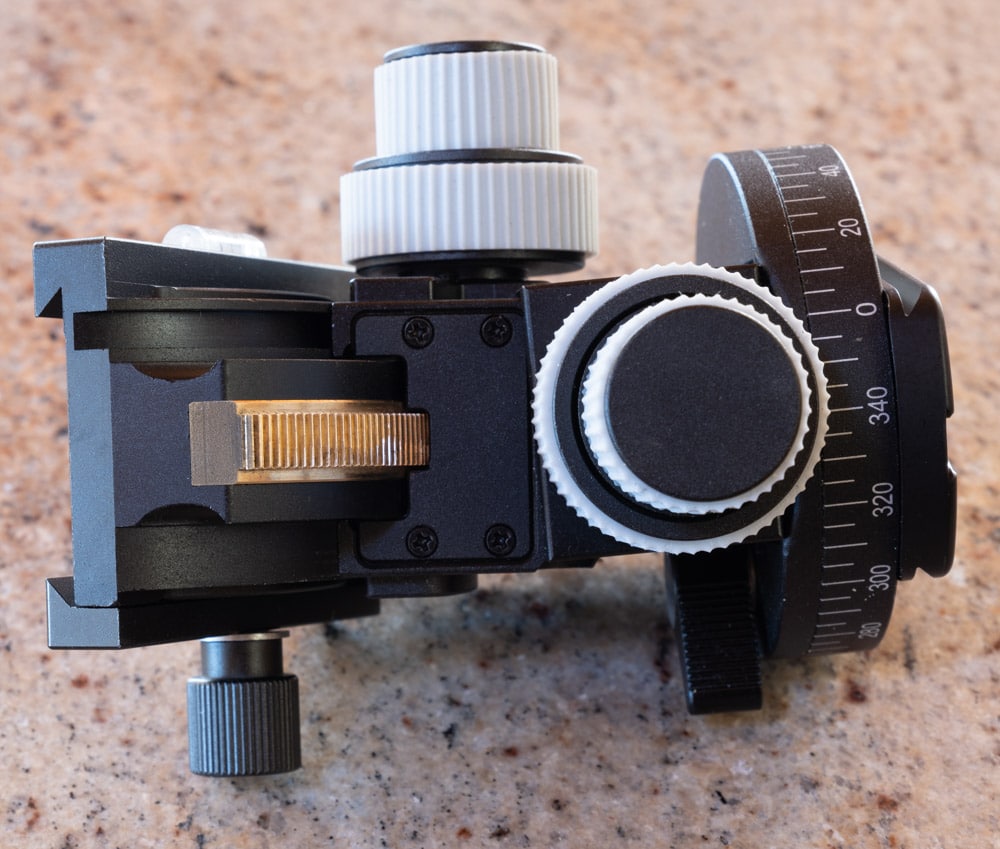 This is an inexpensive head, but I don't recommend it at all. It has serious design and construction deficiencies.