Next up in my review of geared tripod heads is the Arca-Swiss Core 60 Leveler Classic. This head has a load capacity of 20 kg, plus and minus ten degrees of geared pitch and geared roll, and has non-geared yaw at both the top and the base. It's the little brother of the Arca-Swiss Core 75 Leveler Classic, which has 30 kg capacity, and plus and minus 15 degrees geared pitch and roll.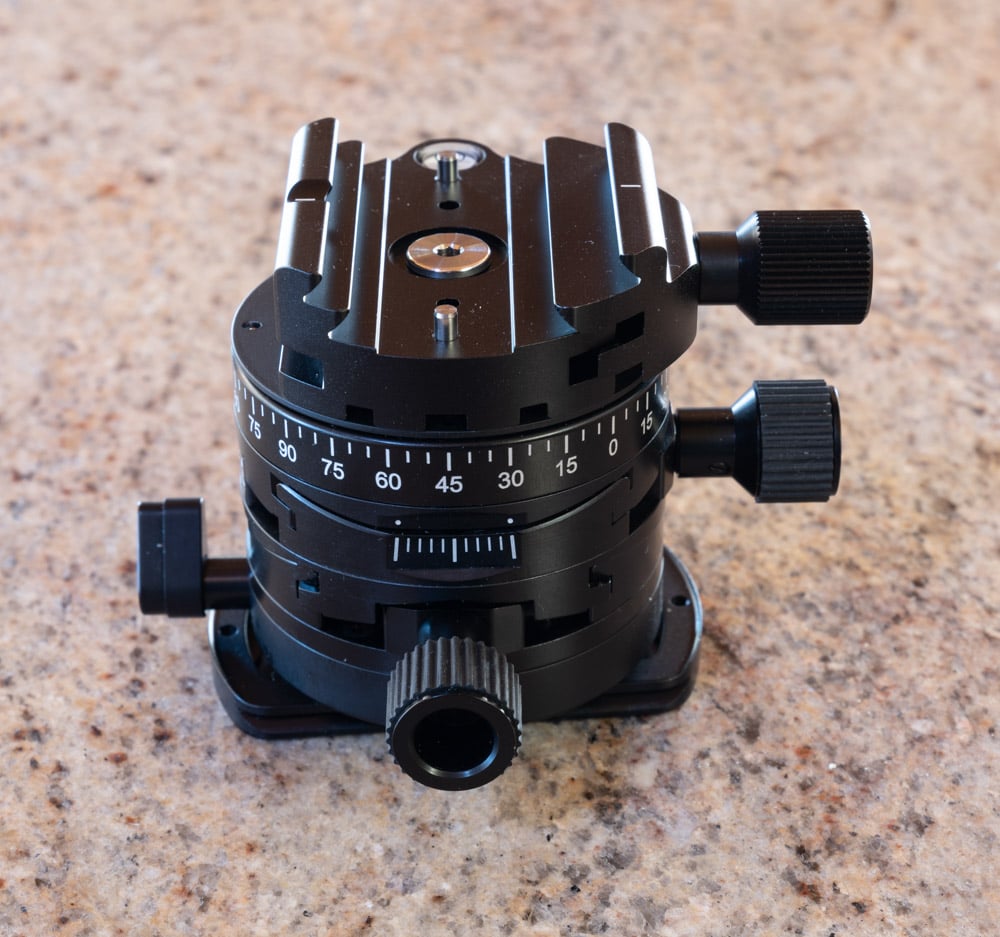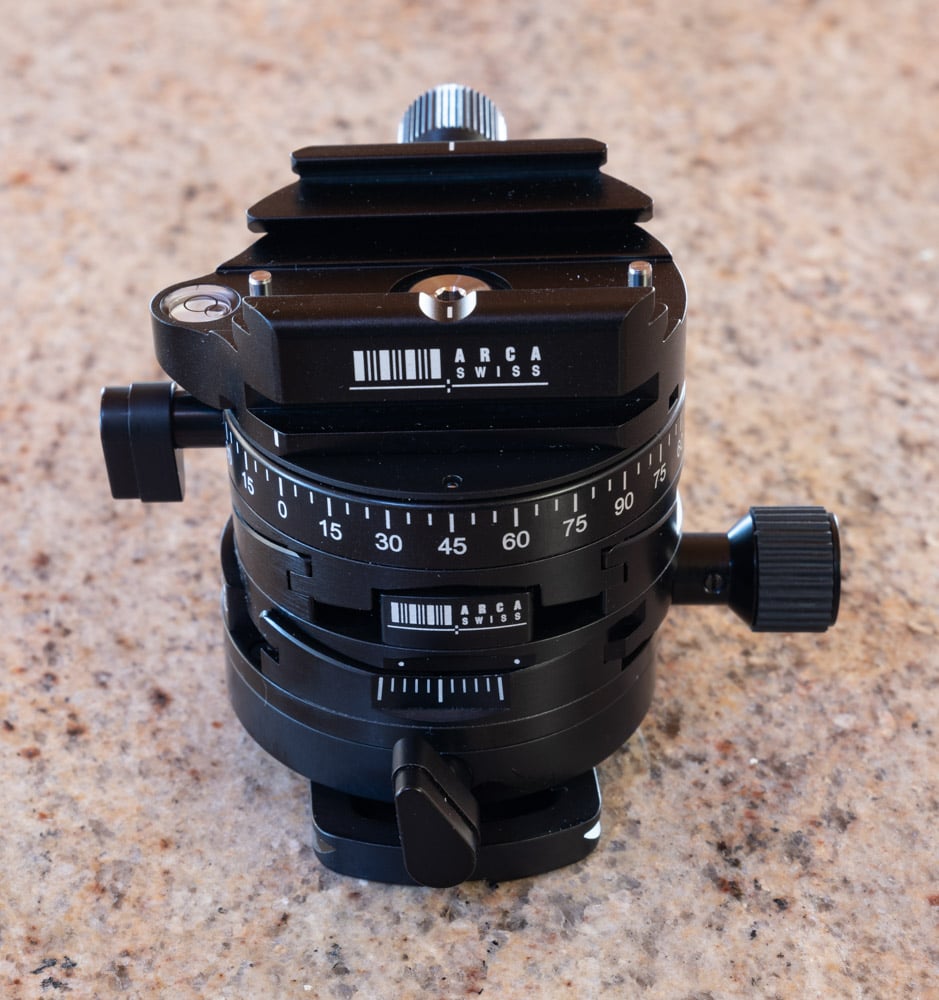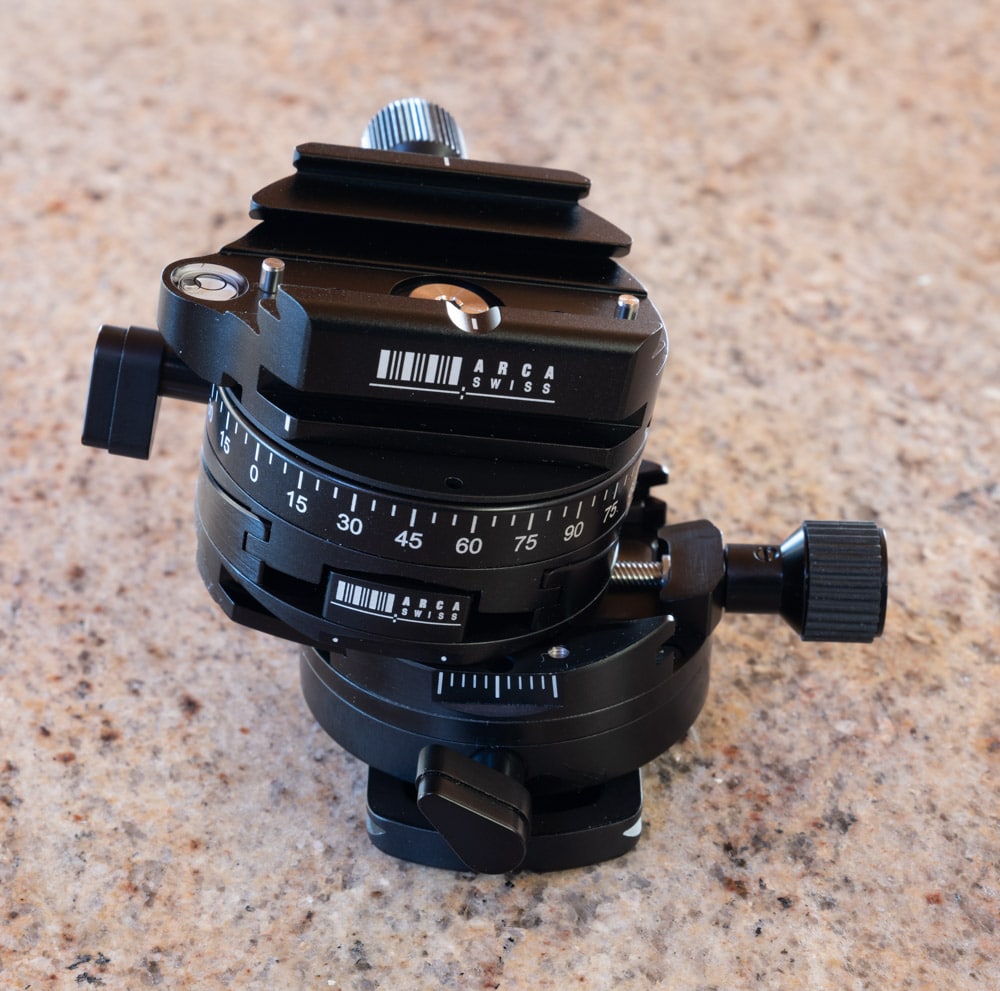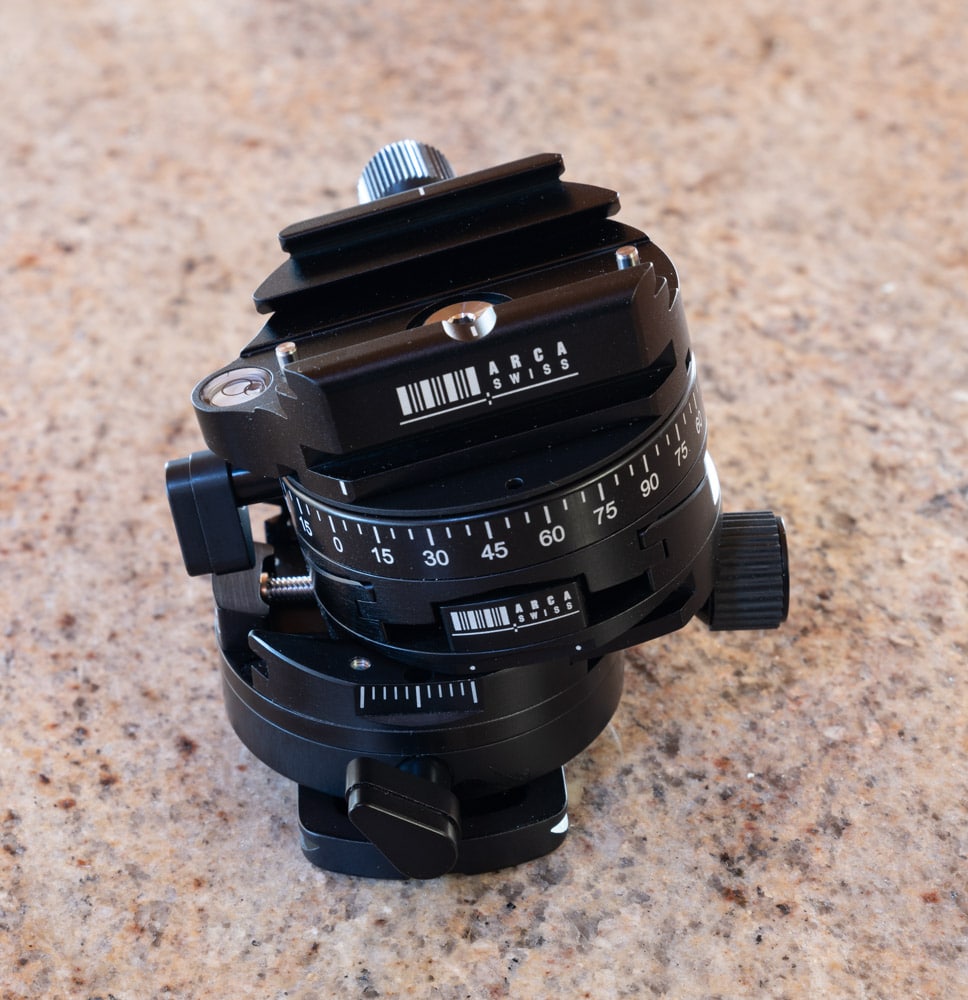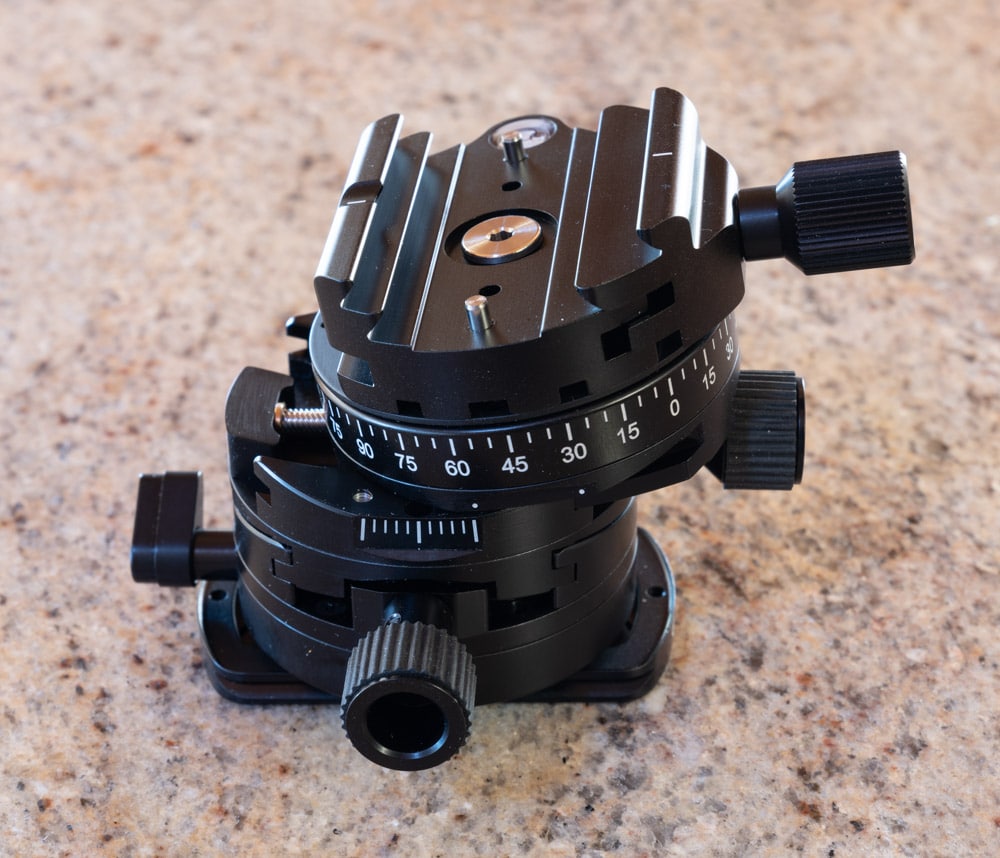 The gearing is smooth, as you would expect from Arca Swiss. There is no need for locks on the geared movements. The unit is quite compact and is well constructed. The price is a bit over $500, which is cheap for an Arca Swiss head. The Core 75 is about $700.
If you can live with the limited amount of geared travel, this is an excellent head.