This is the 28th in a series of posts on color reproduction. The series starts here.
Yesterday I posted the results of making color accuracy assessments of Macbeth chart images exposed over a one-stop range with the Adobe Standard profile and one derived from it that purported to be linear. The results were quite poor, if the criterion is that exposure should not affect the results after correction by the analysis tool. It is understandable that the nonlinear Adobe Standard profile should have this problem, but a linear profile should not.
Now I know what was wrong. The supposedly linear profile wasn't linear, although it was better than the Adobe Standard profile.
Today I tried again with a new, and I hoped, more nearly linear profile that exdeejjjaaaa from DPR sent me. He says this new profile was "generated by DCamProf from guessed SSF/CMF for A7R2."
I will repeat the experiment protocol so you don't have to go back and look at yesterday's post.
The camera was the Sony a7RII. The lens the Sony 90mm f/2.8 FE macro. The lighting was two Westcott LED panels on full, with the color temperature set to 5000K. The simulated reference was lit with D50 light. I developed in Lr with the linear profile, and all controls at their default settings except that I white balanced to the third gray patch from the left. I computed the mean and standard deviation (sigma) of a bunch of aggregate color measures. I made eleven exposures. The first exposure was with the light sources on full. The next was with them set to 95%. The third was at 90%, and so on all the way to 50%.
Here are the stats for the whole series: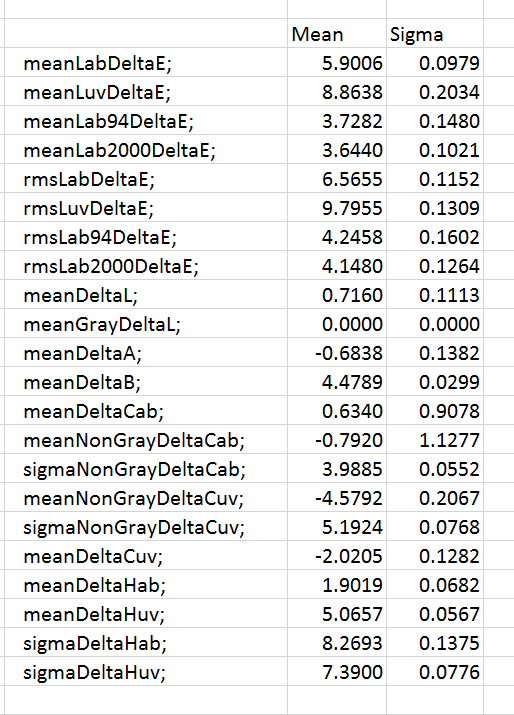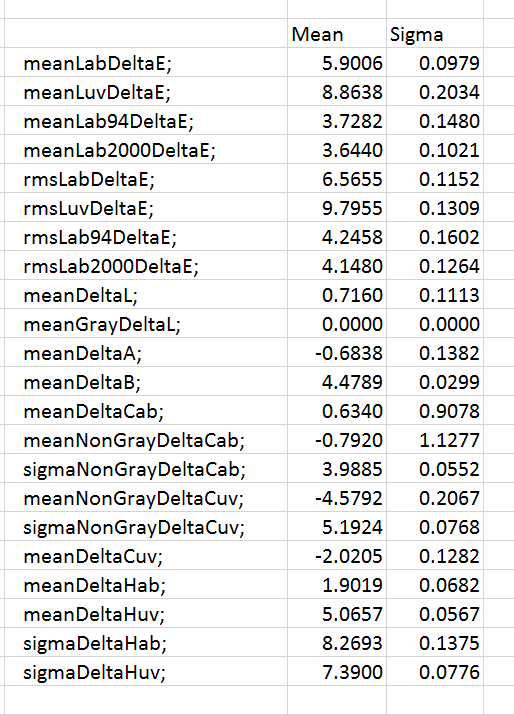 With the exception of the non-gray Lab chromaticity error, meanNonGrayDeltaCab, the stats are pretty tight. Because the Luv equivalent measure is much lower, I am suspicious of a programming error. I'll check.
Here are the linearity curves for the most generous exposure: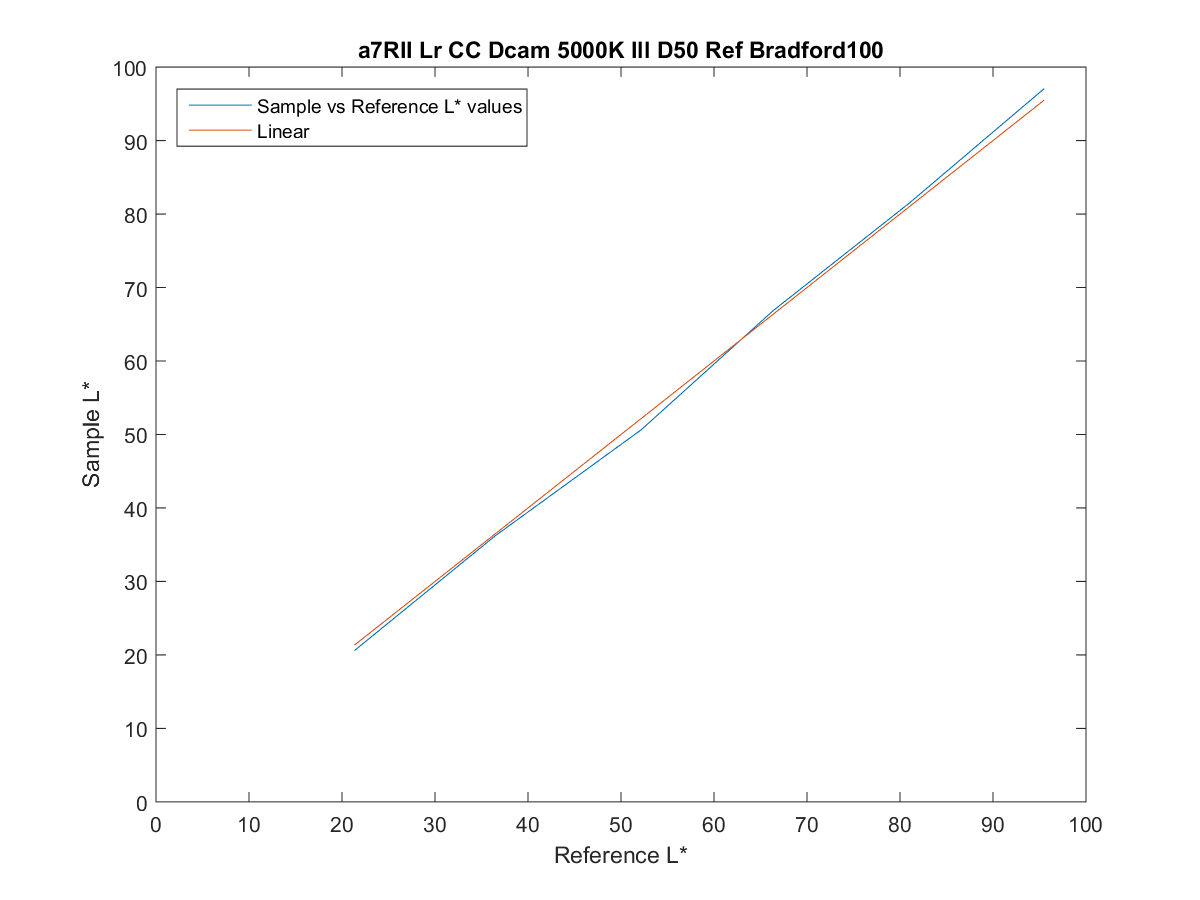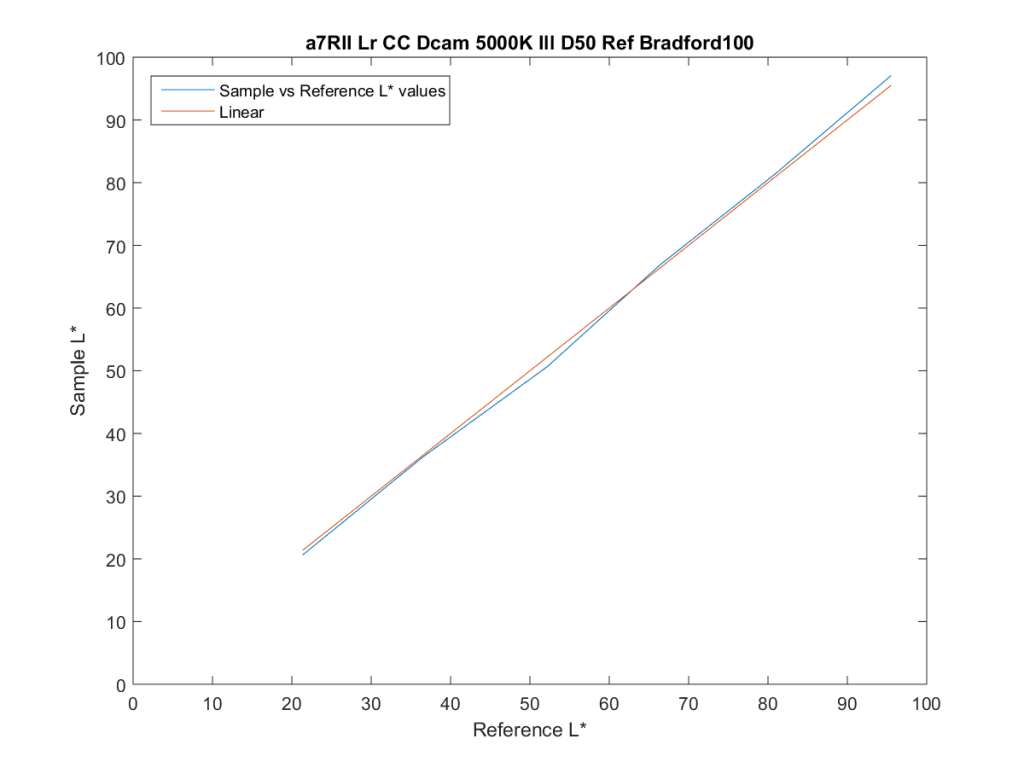 And for the lowest (one stop down) exposure: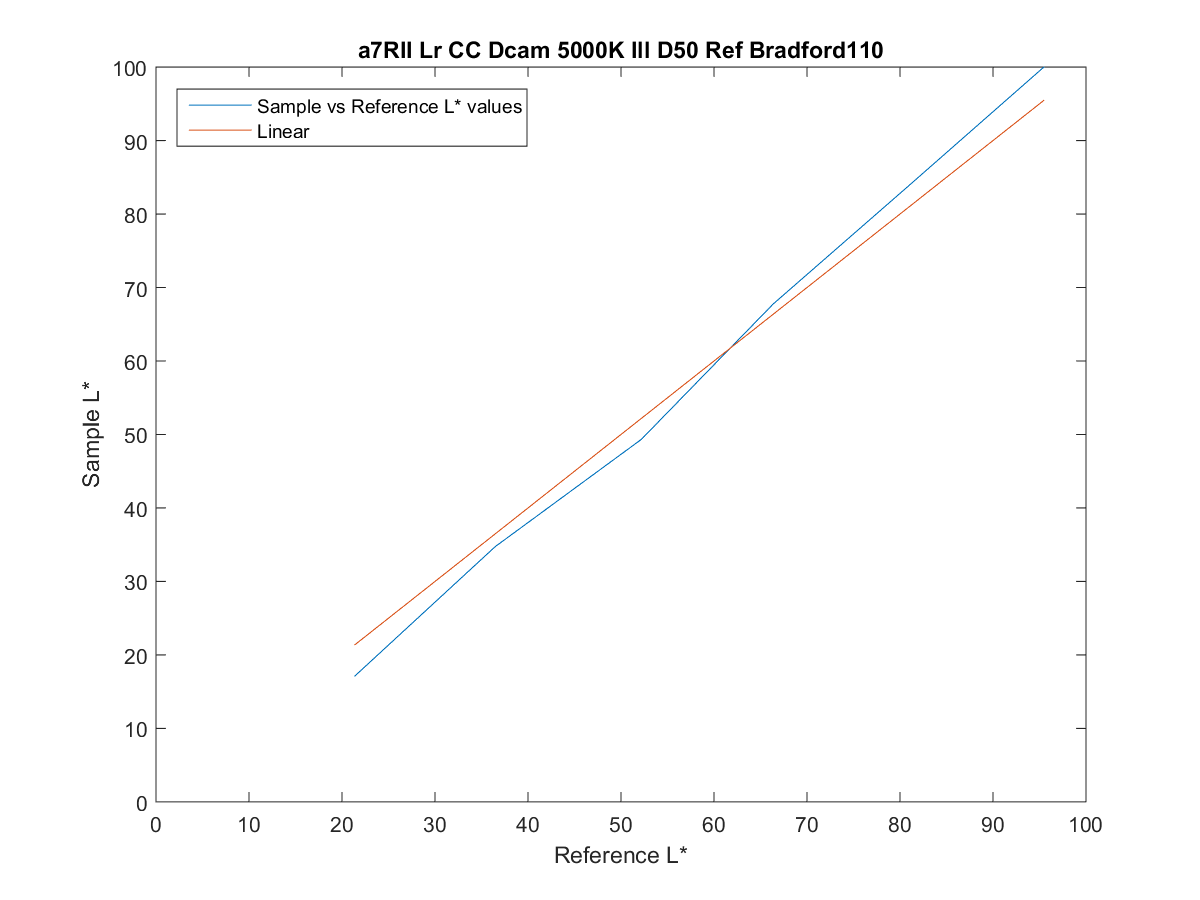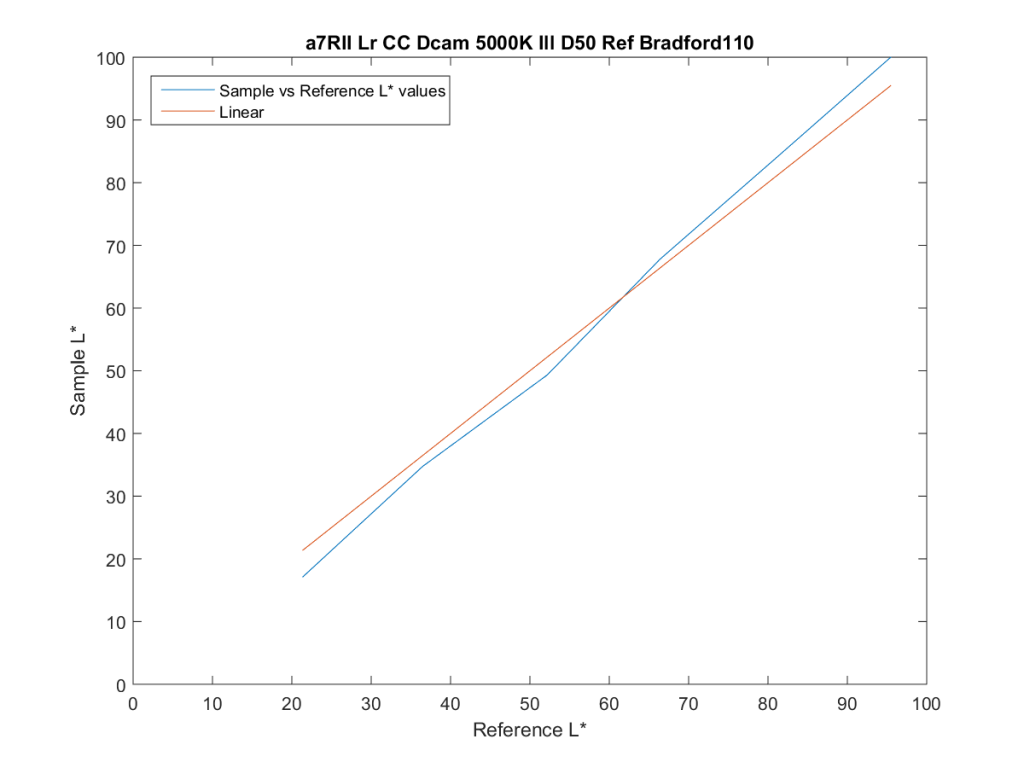 Linearity is much better, which is why the results are fairly insensitive to exposure now.
Thanks to exdeejjjaaaa for the profile and all the help.