When I got the alpha 7II, I sent my old a7 off to Lifepixel to be converted for infrared. I had a hard time deciding what flavor of IR response to go for.
A while ago, I had a D3 mofified with the near IR filter, and that was OK, but I wanted a more stark effect sometimes. The next camera I sent to LifePixel, I opted for the far IR filter, which gave me an effect I usually liked better, but soaked up a whole lot of light. This time I picked the "super color" double-peaked filter.
I got the camera back Monday, and started to use it yesterday with the Coastal Optical 60mm f/4. What a great combination! With the spectral response extending into the visible band, having a lens that can focus IR and visible light in the same place really provides clean images. The first picture, a five shot stitch: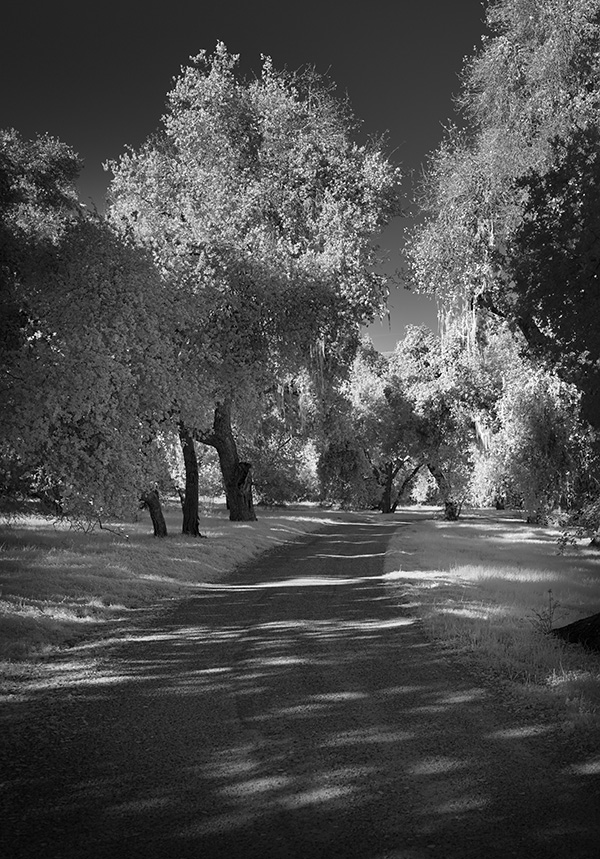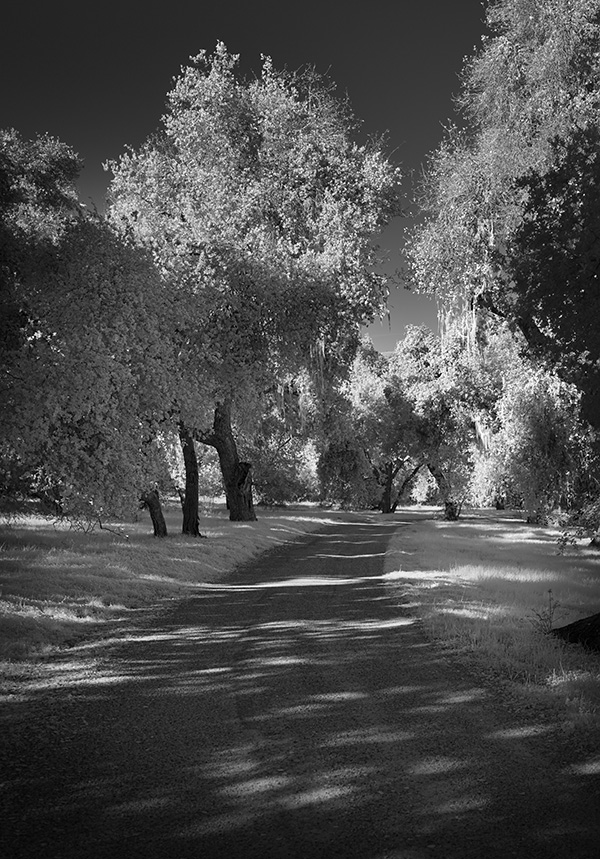 Last night I had a simultaneous "Aha!" and "Boy are you stupid!" moment. With mirrorless IR, you want the filter in front of the lens, not in front of the sensor!
That doesn't work with SLR's, especially if there's little transmission in the visible band. You put the camera up to your face and all you see is black. I first started with digital IR using a forensic camera with both IR and UV response. I'd line up the shot, and then try to screw the appropriate filter on without jostling the camera. No fun at all.
However,  with mirrorless, you're not looking through the lens. Yes, I know that's obvious; that was the "you're too dumb for words" part. So the plan is to have all the filtration removed when you have the camera modified for IR, and to add whatever you want in front of the lens, changing the filtration as the scene and your mood varies.
That all assumes you can get the filters you want. But LifePixel doesn't make glass. Presumably the buy it from someone. That someone would be just as happy to sell it to a company that would sell it as camera filters.
I already have a filter that blocks out virtually all visible light. I'll try that on my modified a7. I'm not going to send the camera back, but next time, I'm going to go with the all-pass sensor stack glass.