I've always been a bit fascinated by superspeed fifties. The variants of the Leica M-mount 50 mm f/0.95. The Nikkor-N 5 cm f/1.1. They have a certain look that's captivating. I've never owned one. The closest I've come are the Canon f/1.2 AF lenses. They didn't have that look. But the exotic superspeed glass has always been way too expensive for me to consider taking a flyer on something that I probably wouldn't use that much, and might not even like at all.
But when this $900 number showed up and started to get some respectable reviews, I bit.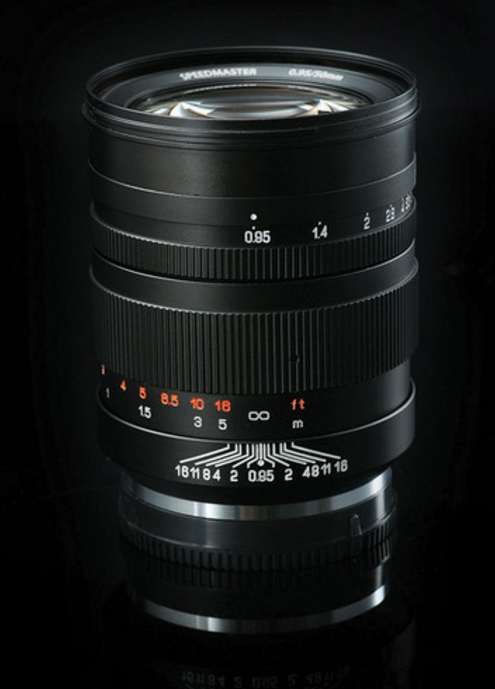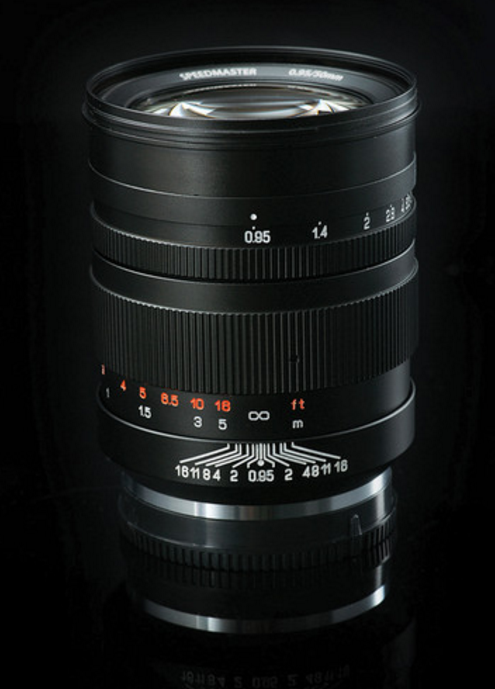 It's built solidly. The focusing helicoid is niecely damped and stiff enough to hold focus well. It focuses to half a meter. It bayonets smoothly and securely into place on the a7RII. For some reason, the supplied back lens cap fits fine on this lens, but is loose on Sony E-mount lenses. The aperture ring is unusual in that it has no click stops. It is stiff enough that it won't easily move away from where you set it, but I suggest setting the lens to wide open and taping the ring in place with gaffer tape. You're probably not going to want to use any other f-stop.
Let's cut to the chase. You buy this lens for the bokeh, so I'll start with that.
Here's my usual bokeh scene, photographed, as are all the images in this post, with the Sony a7RII: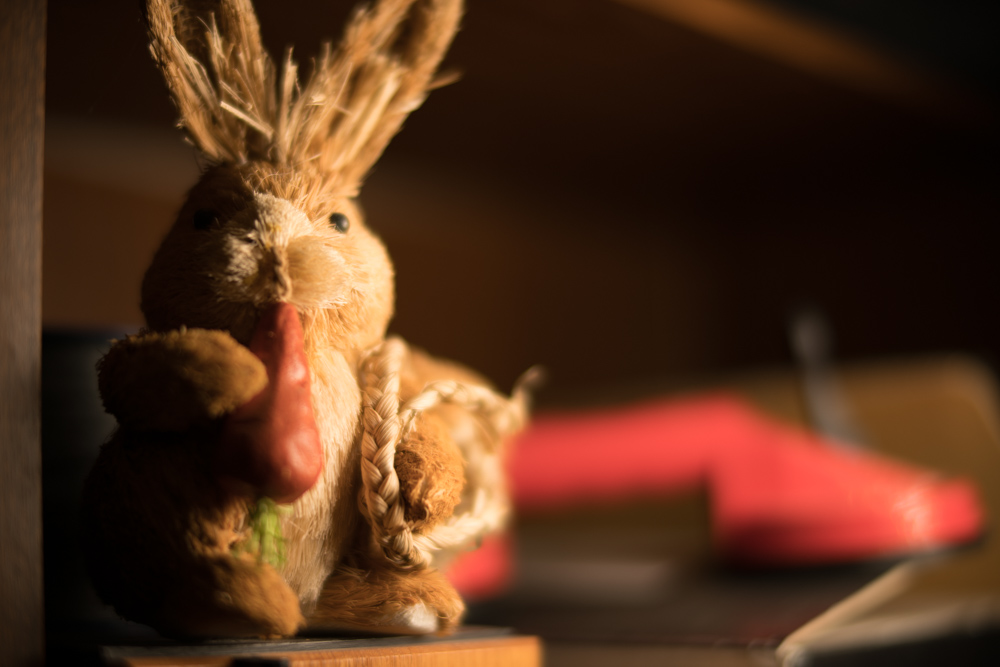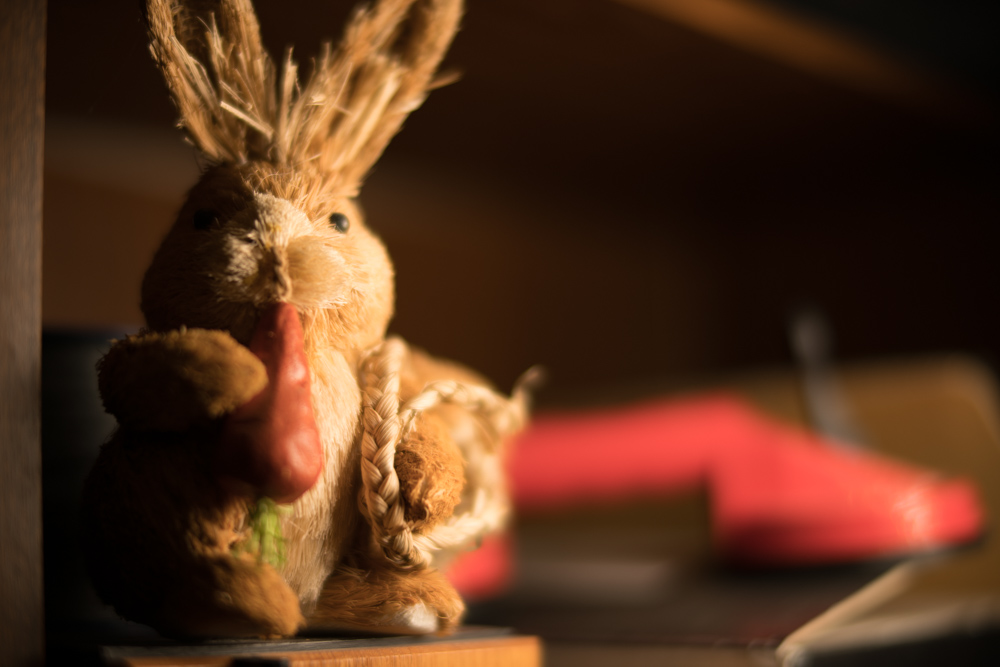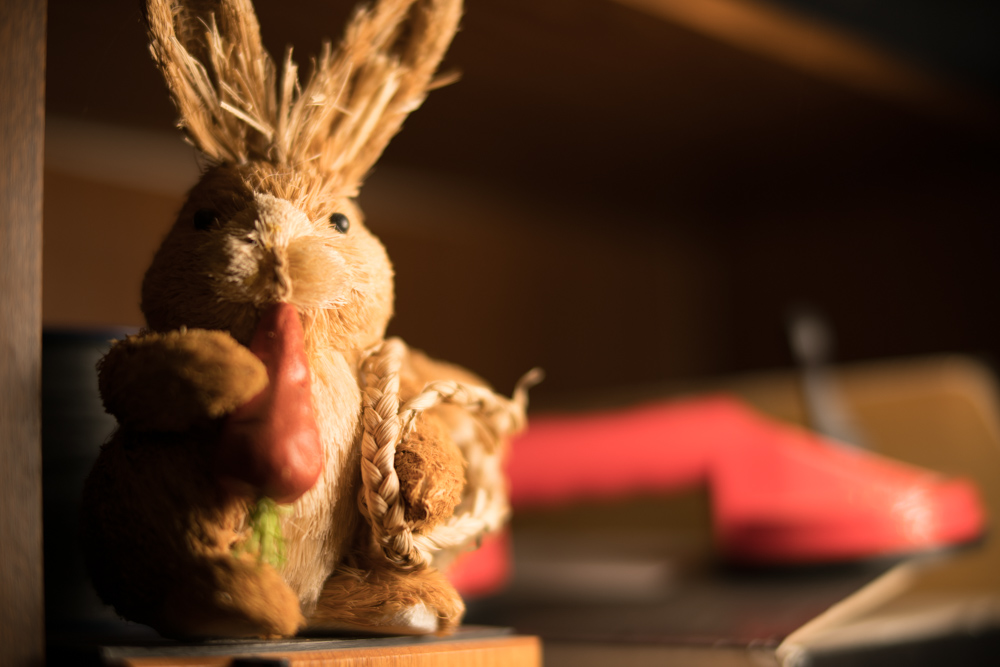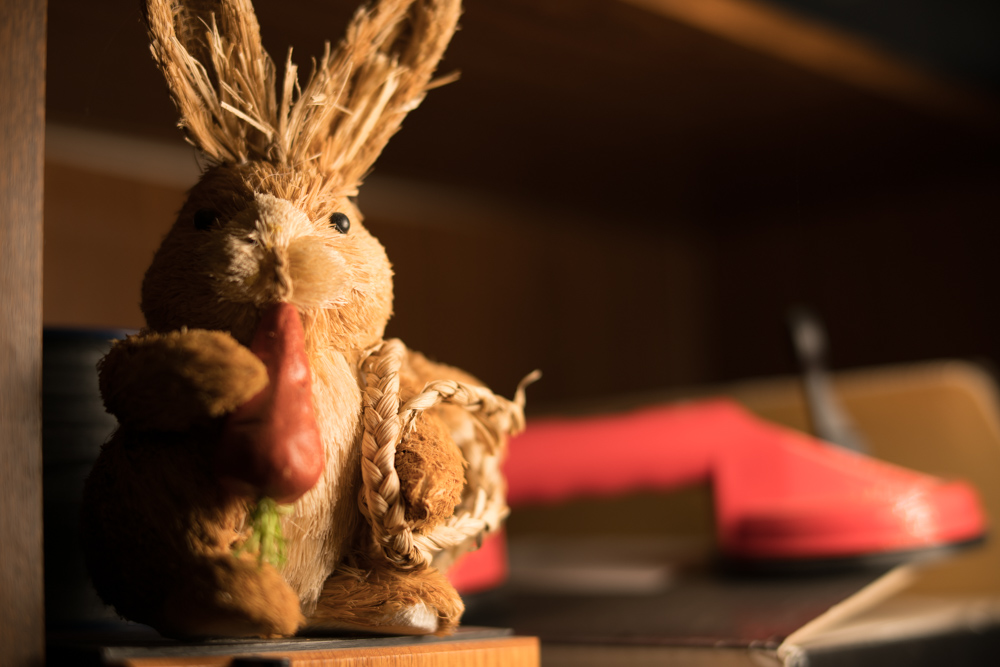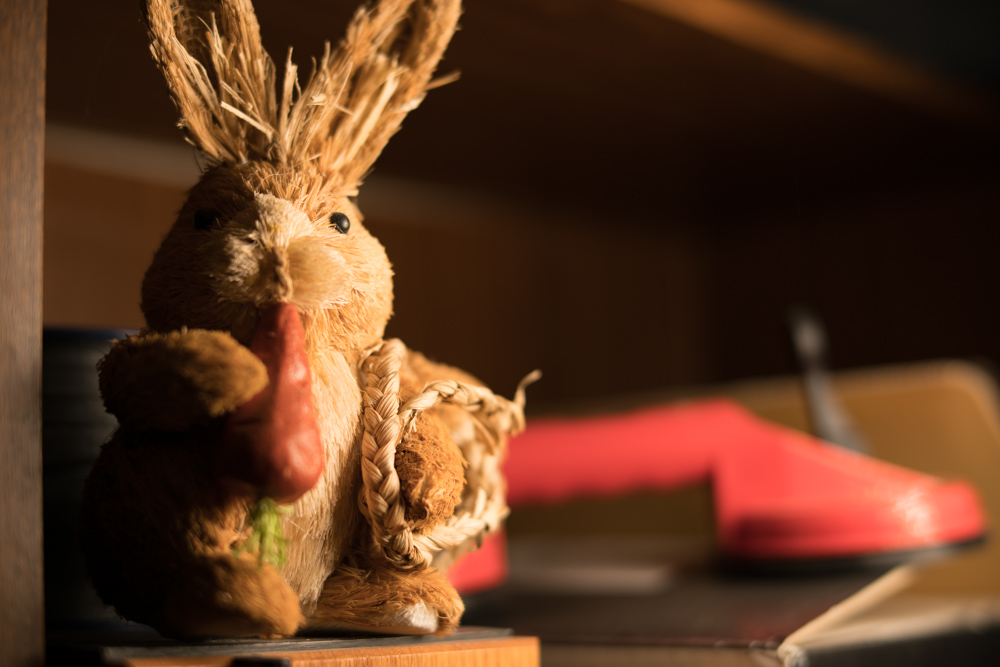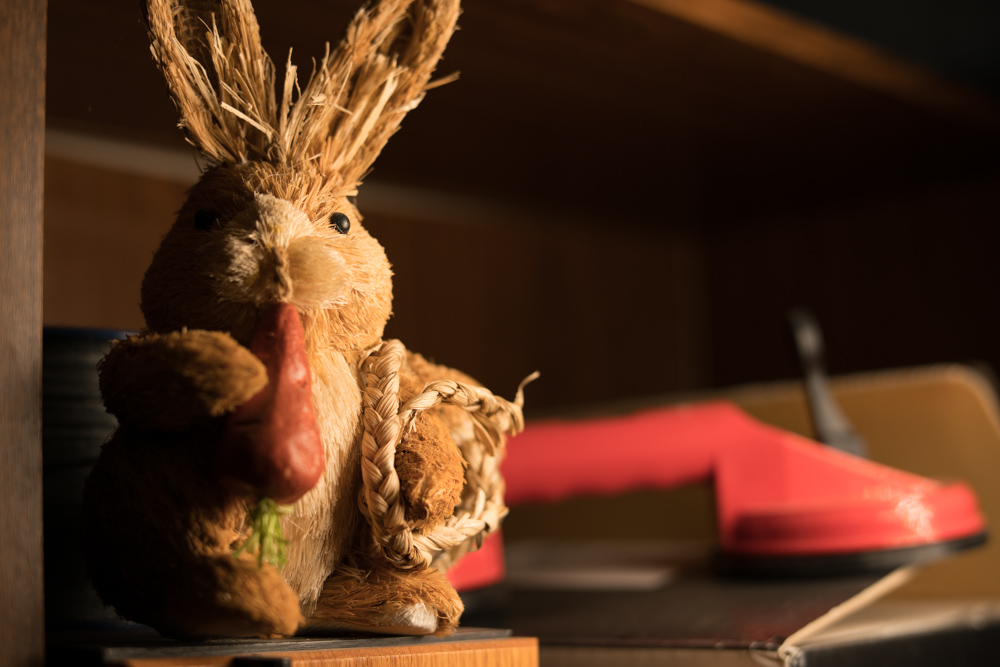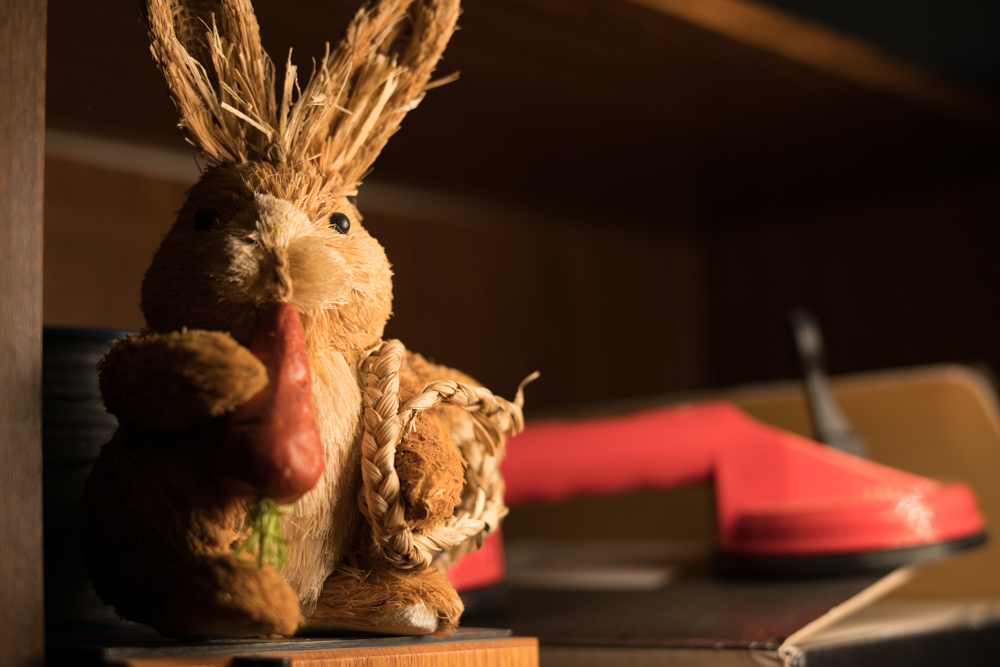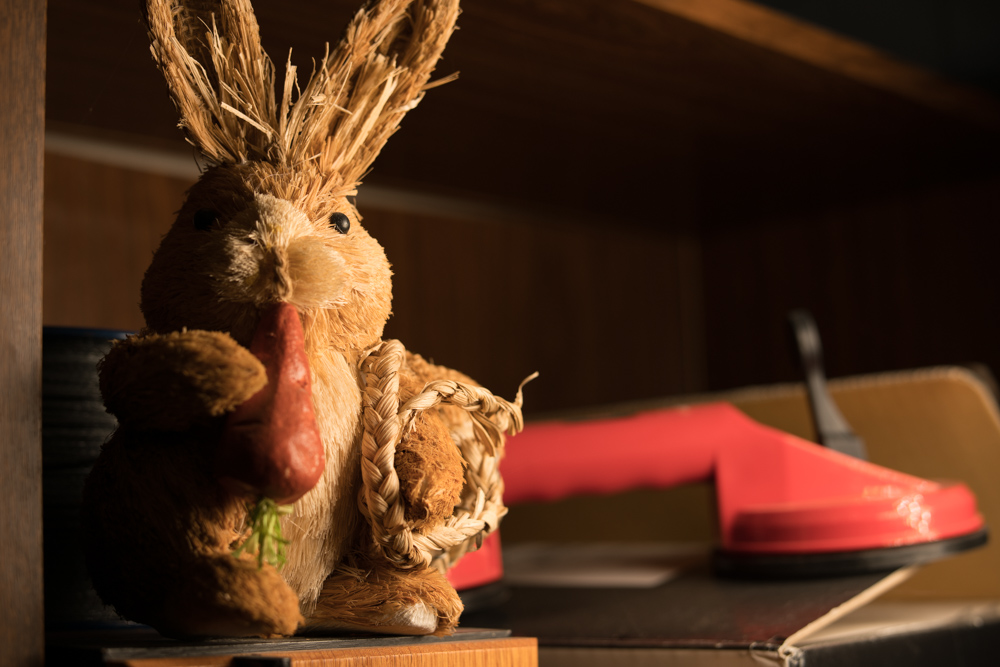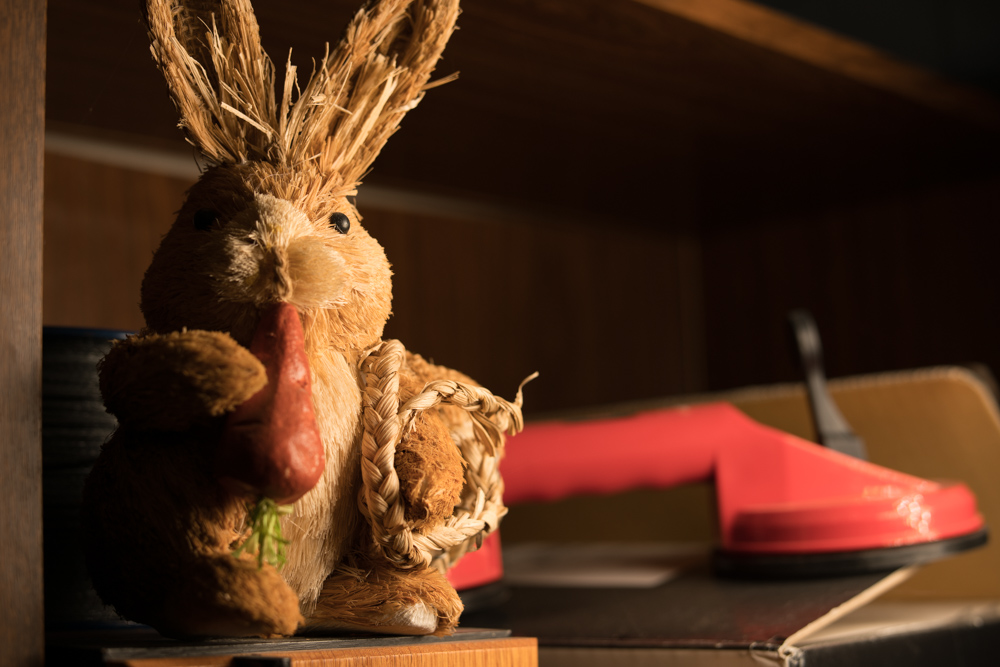 The look wide open is gorgeous. Stopped down, it's pretty ordinary.
A closer look at the same set of images: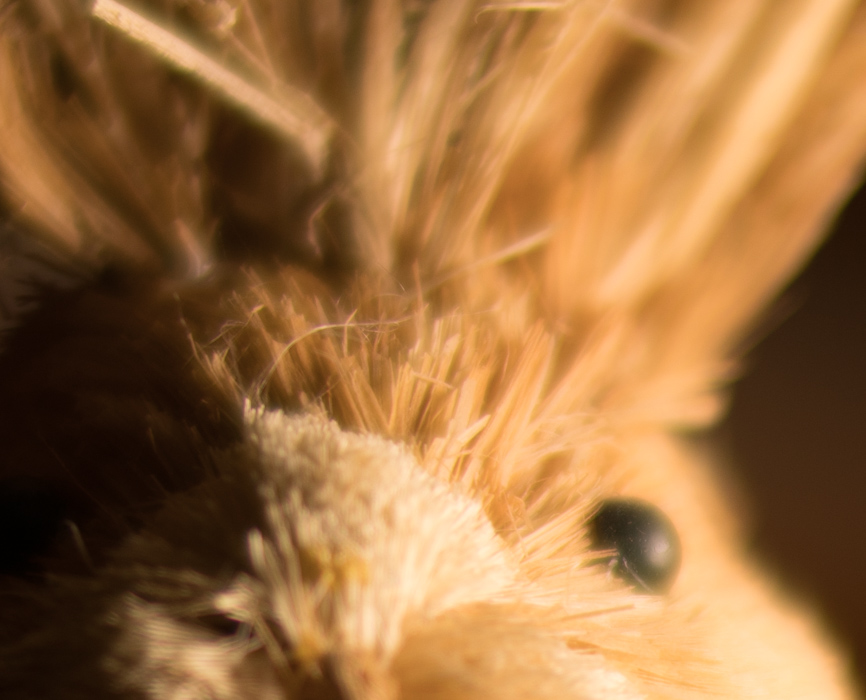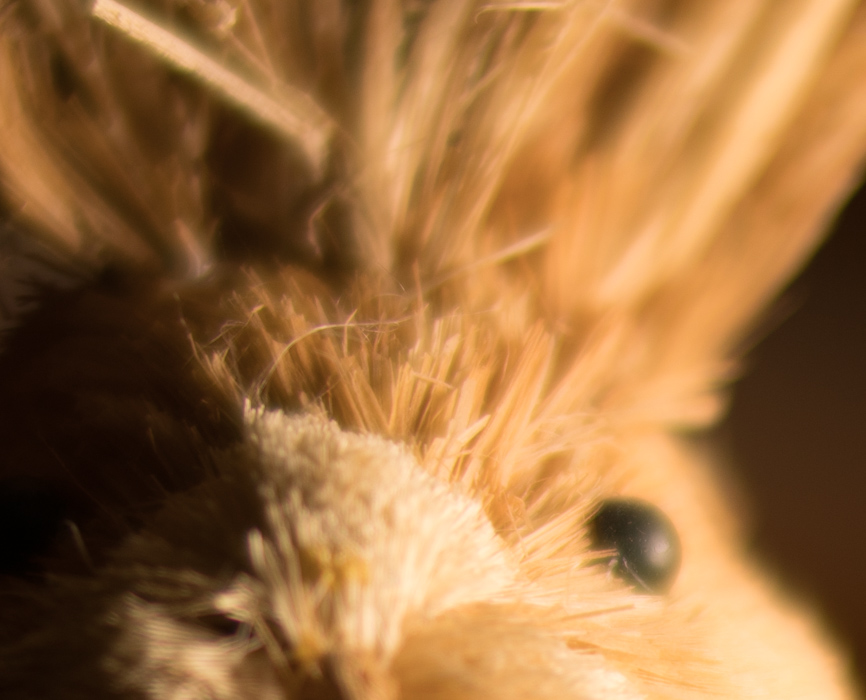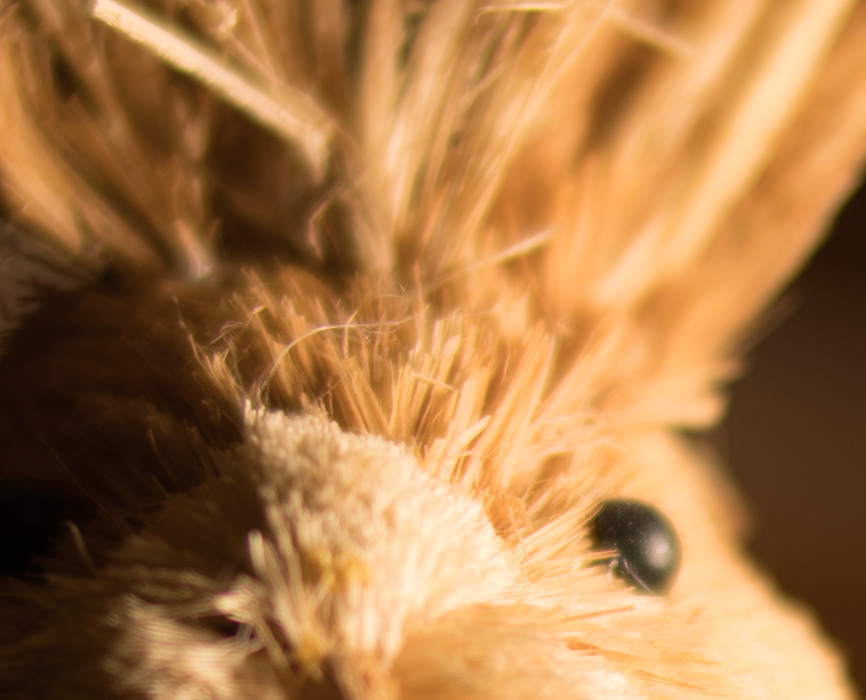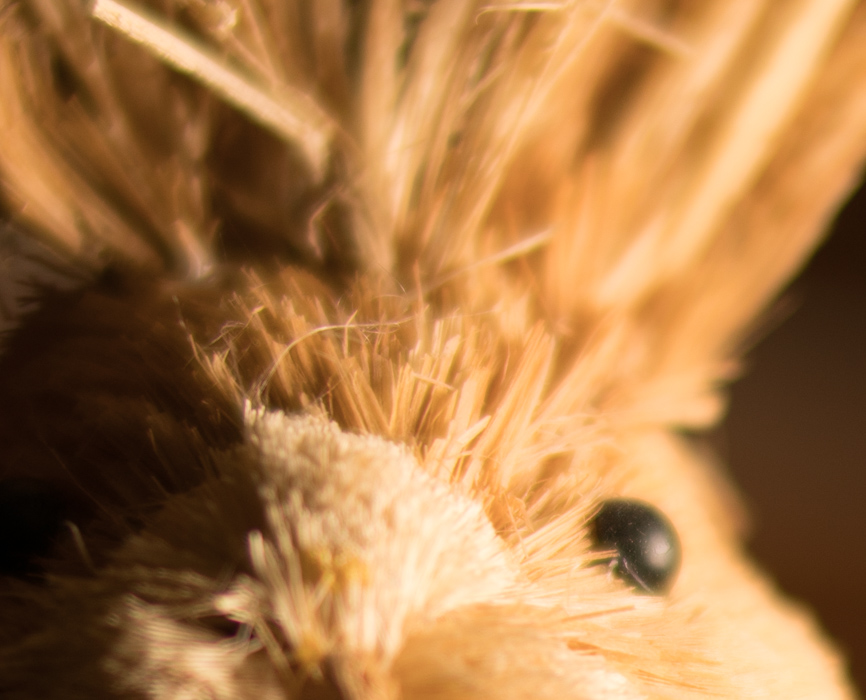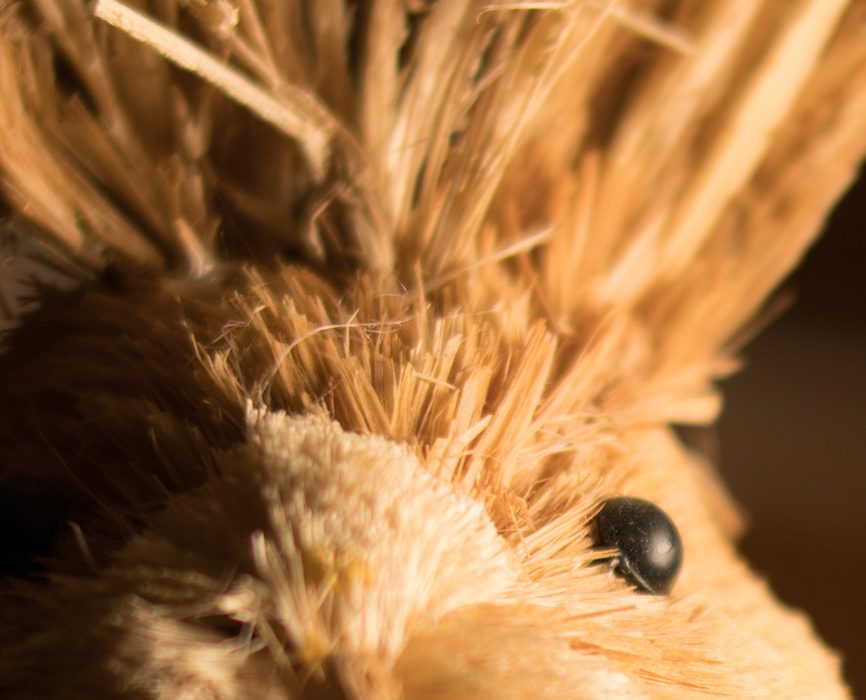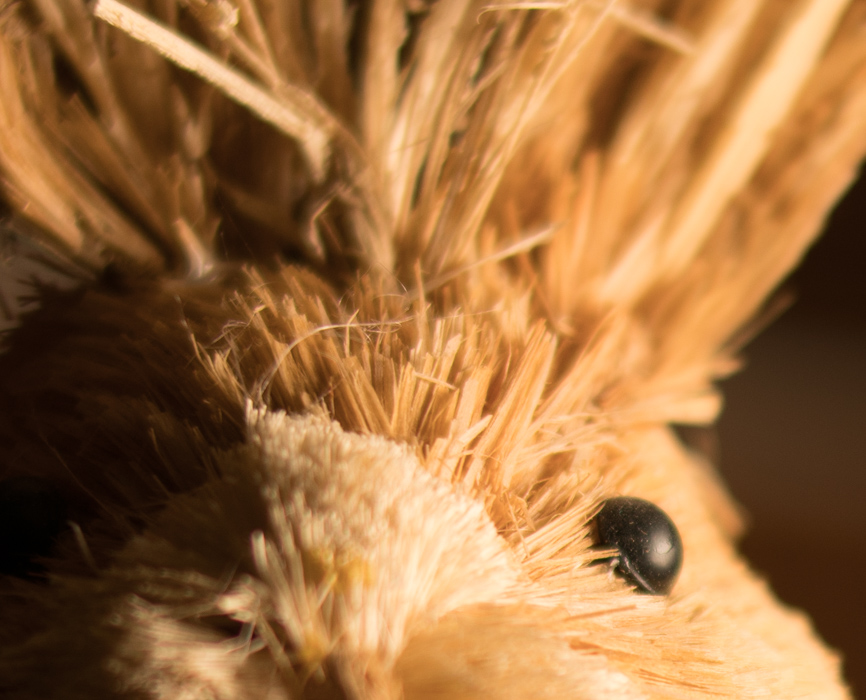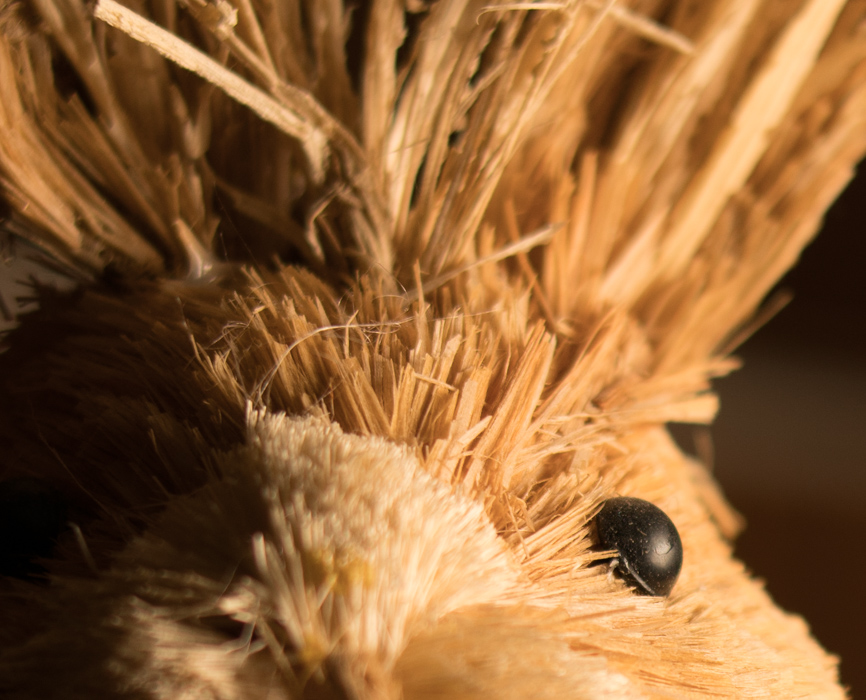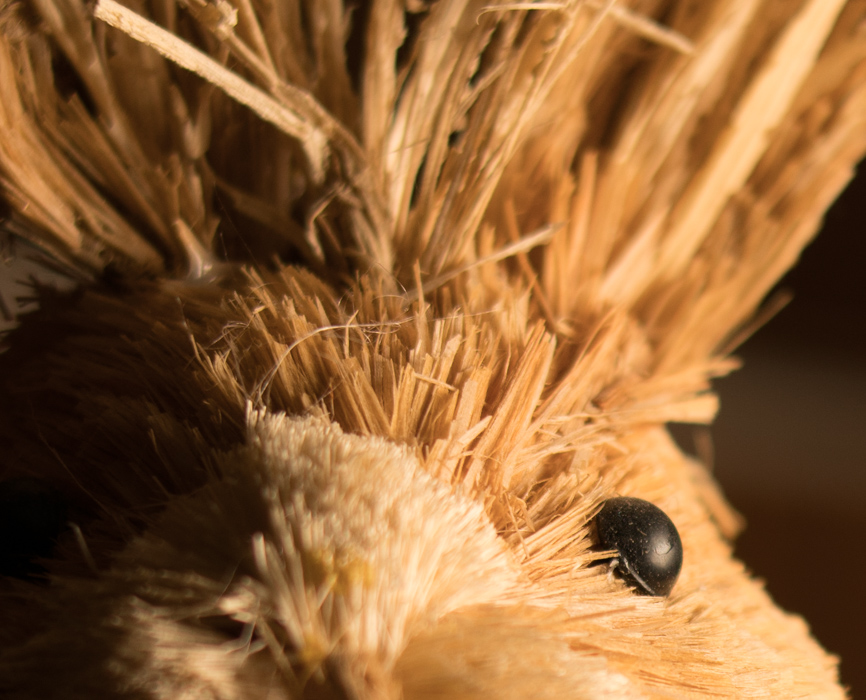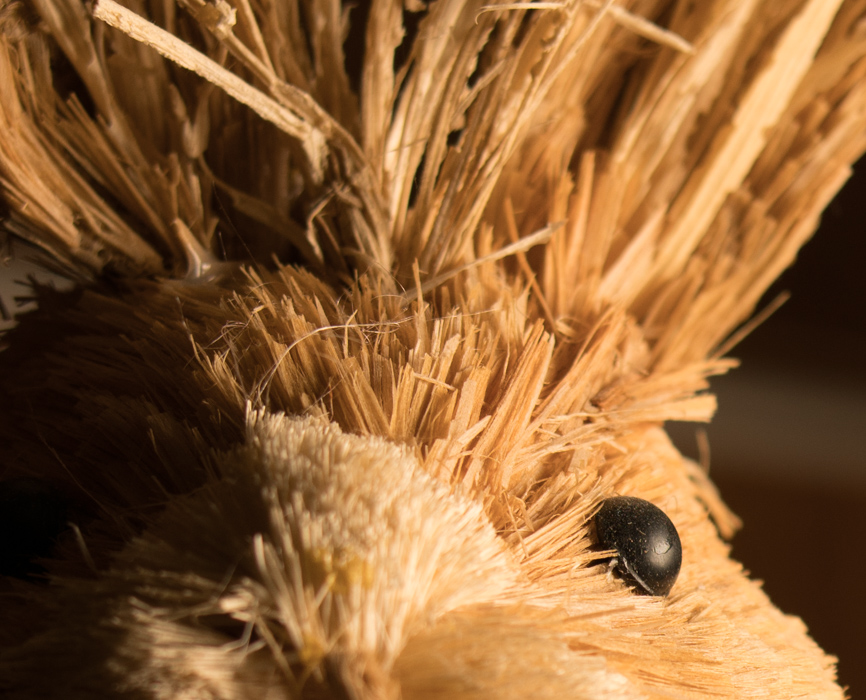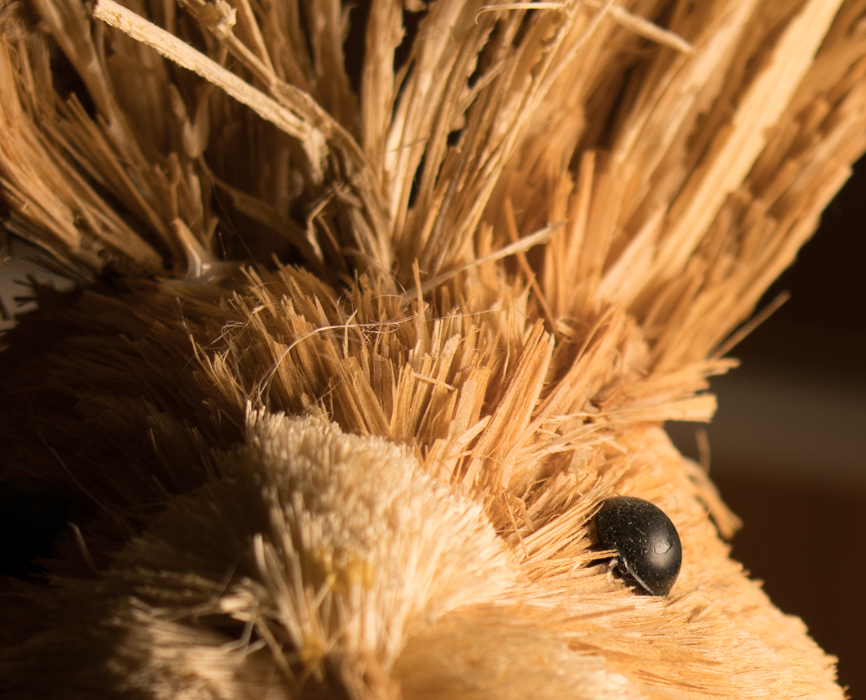 Now you can see that all that creamy bokeh comes at a cost: paper-thin depth of field.
The wine bottle shot: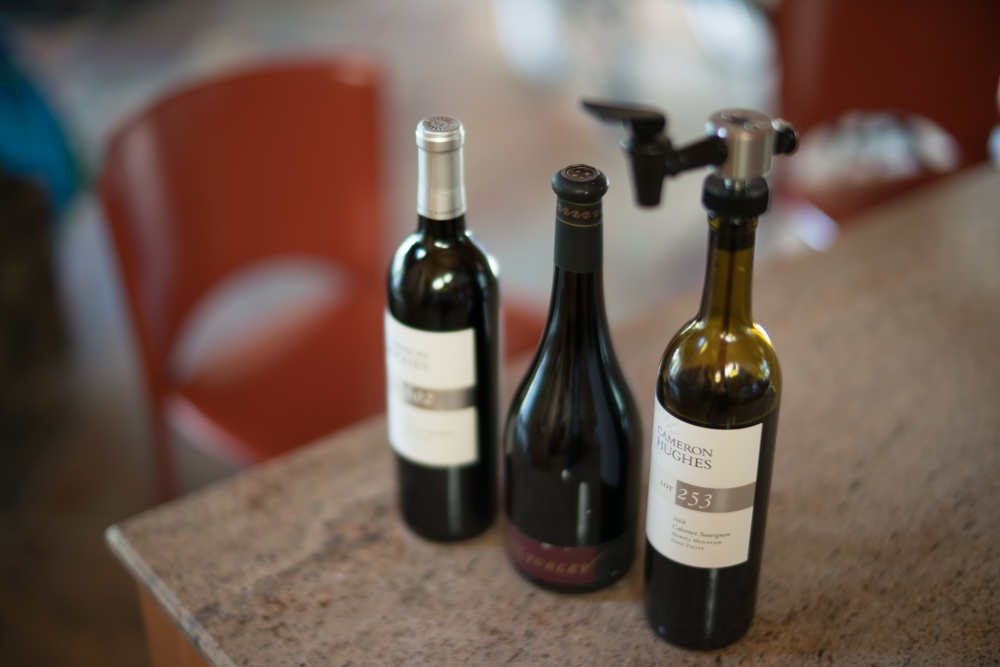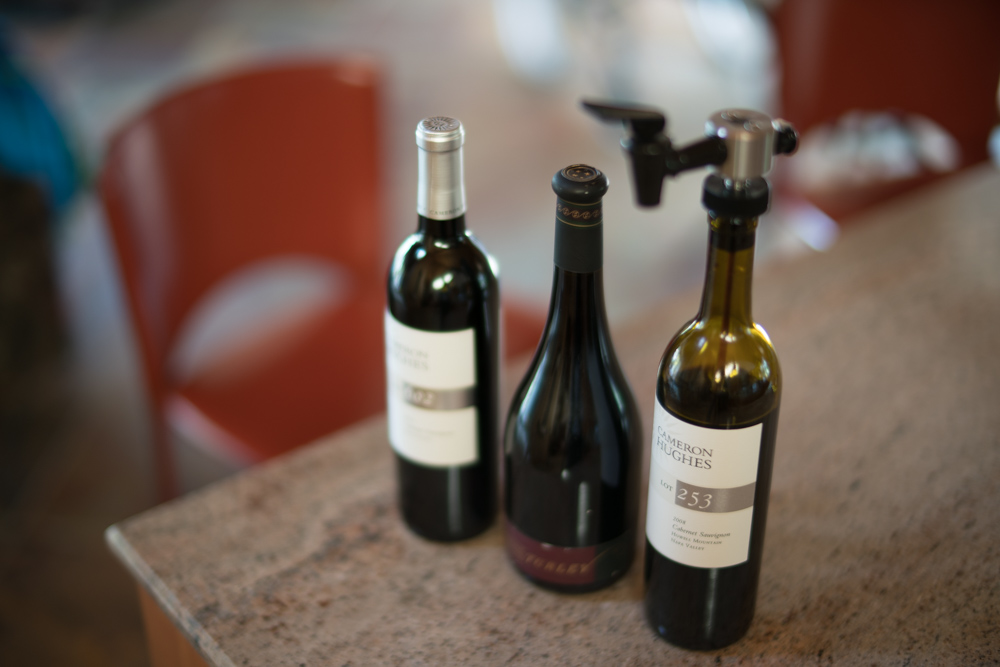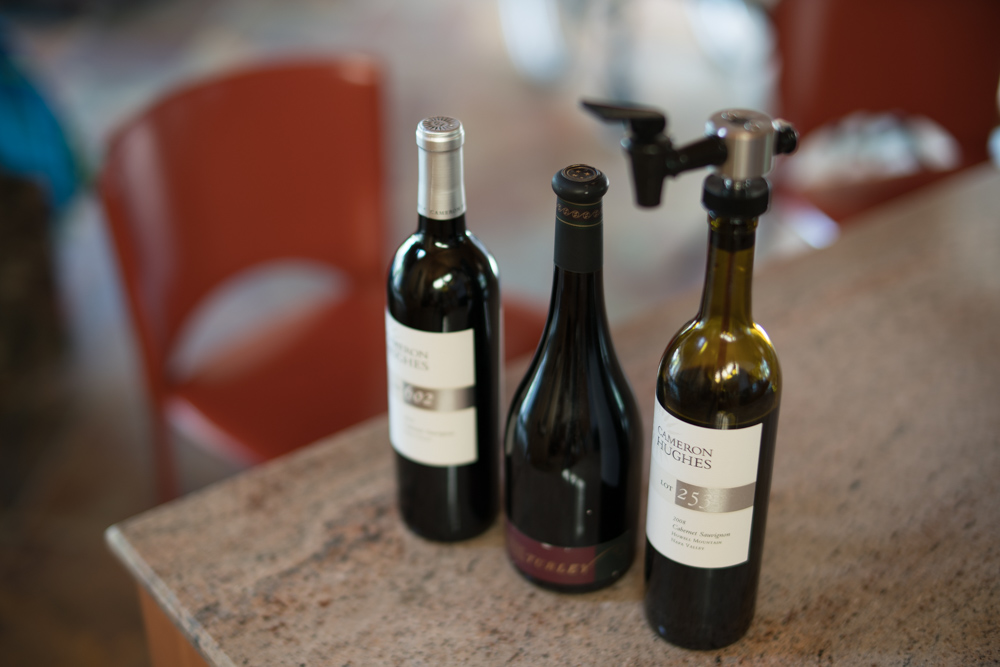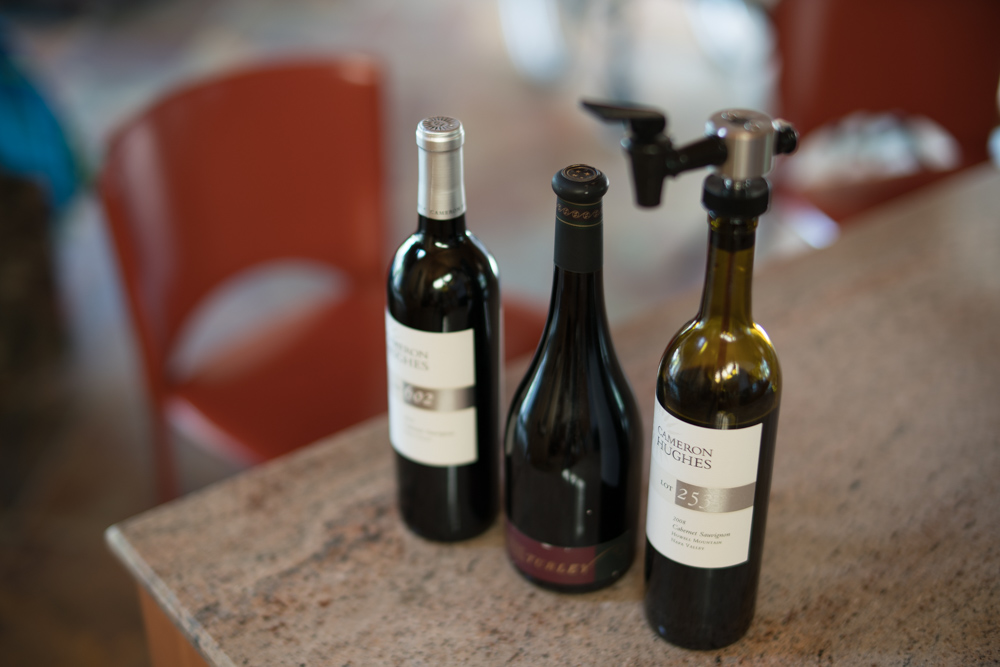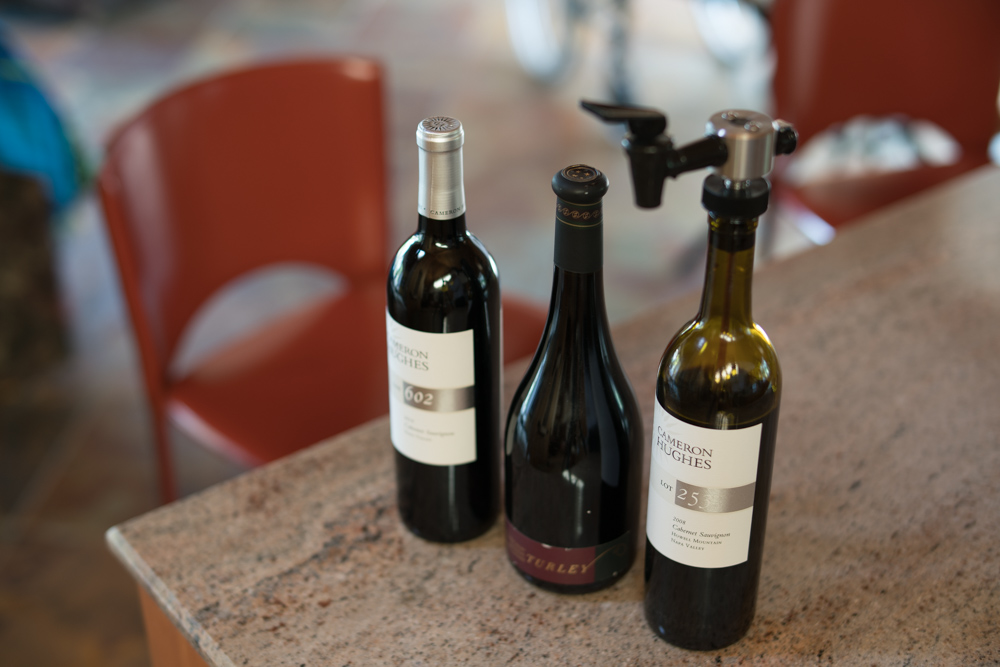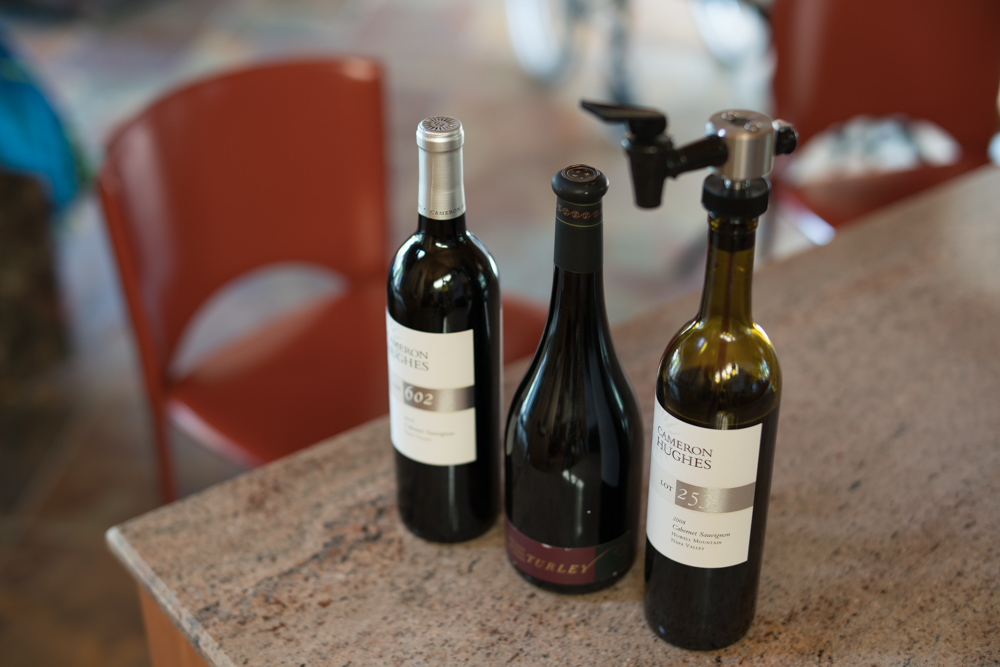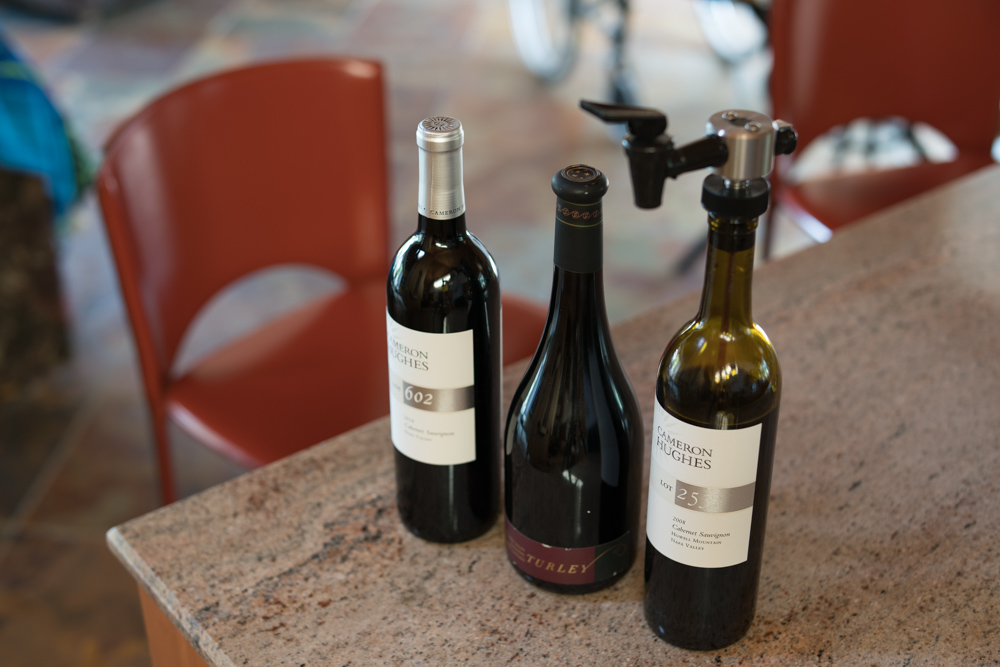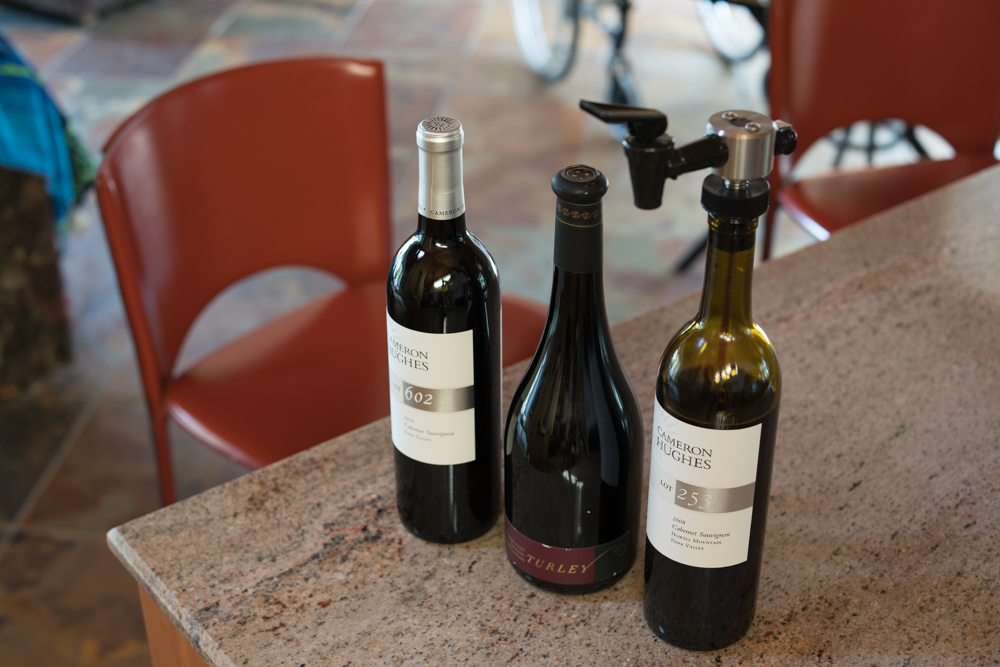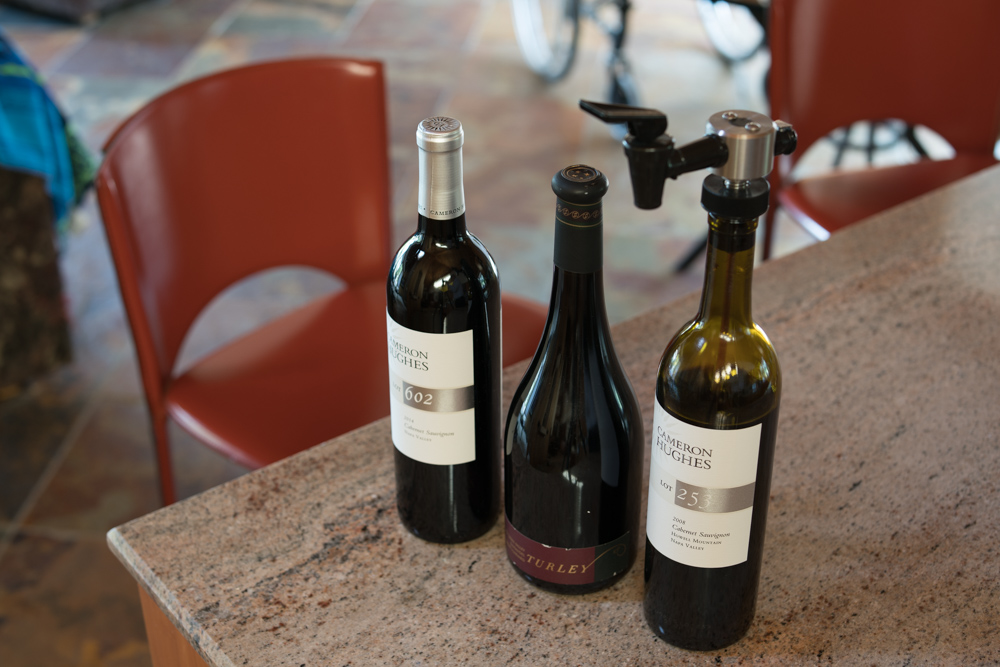 Same result; if you can stand the greatly restricted depth of field, you're gonna want to use this lens wide open.
Why does it have that great look? Besides the wide aperture, the lens has a healthy dollop of spherical aberration and longitudinal chromatic aberration (LoCA):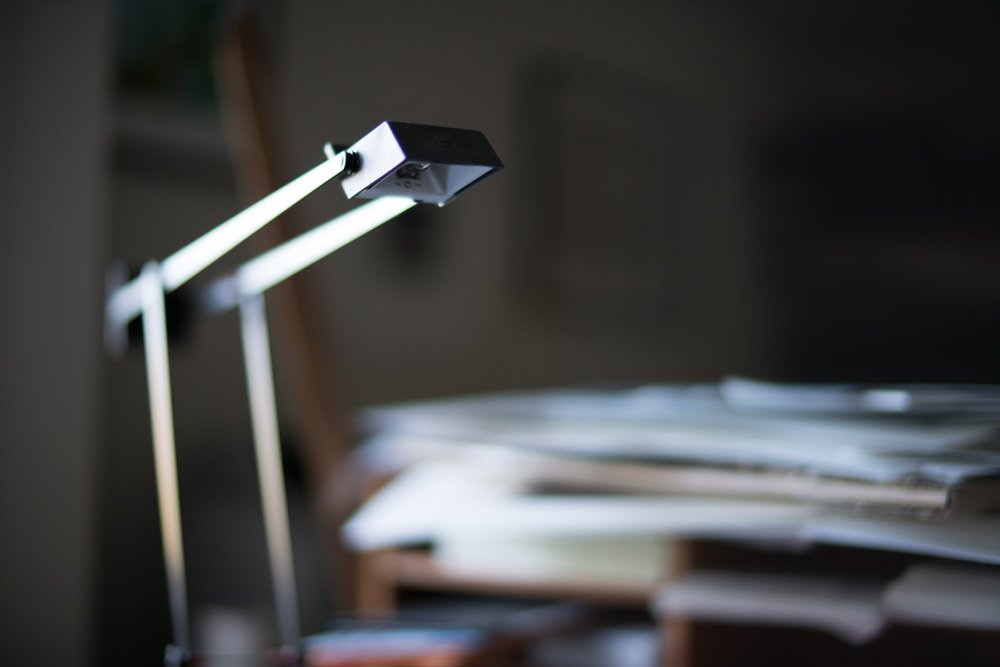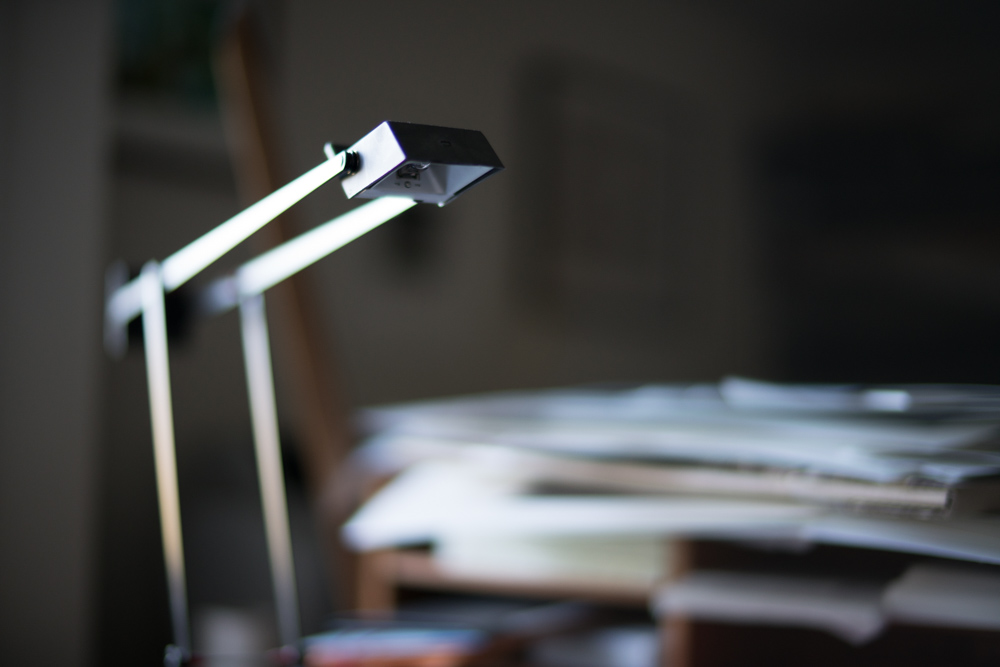 Note the magenta shadings on the edges of the desk lamp. I can assure you that the real lamp doesn't come with those.
This is a lens that can make the most ordinary things look intriguing. Here's a bunch of dishwashing gear by my kitchen sink: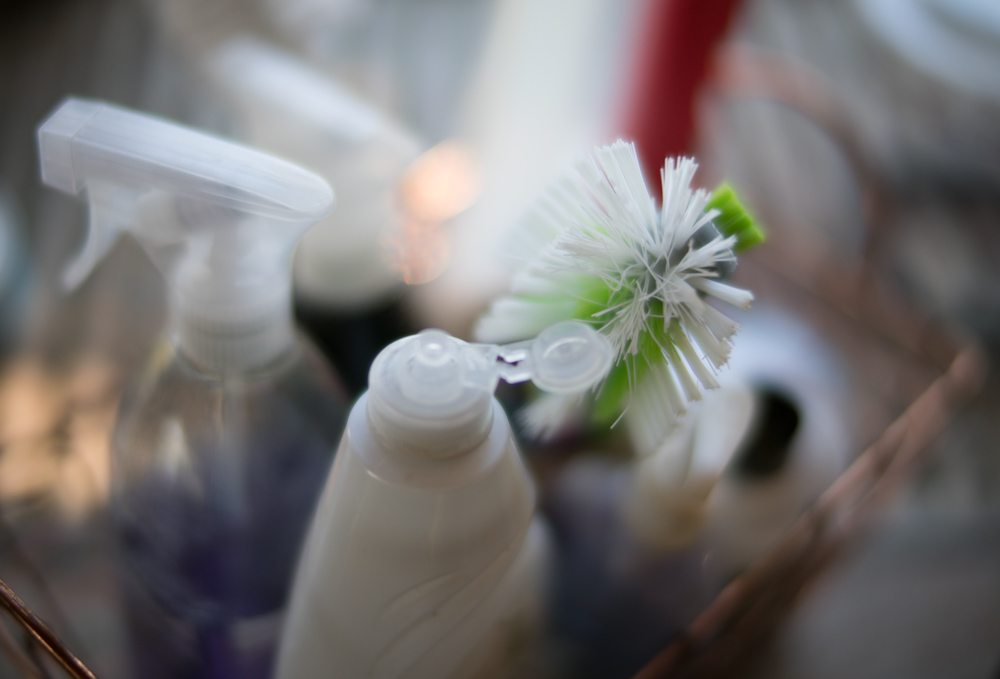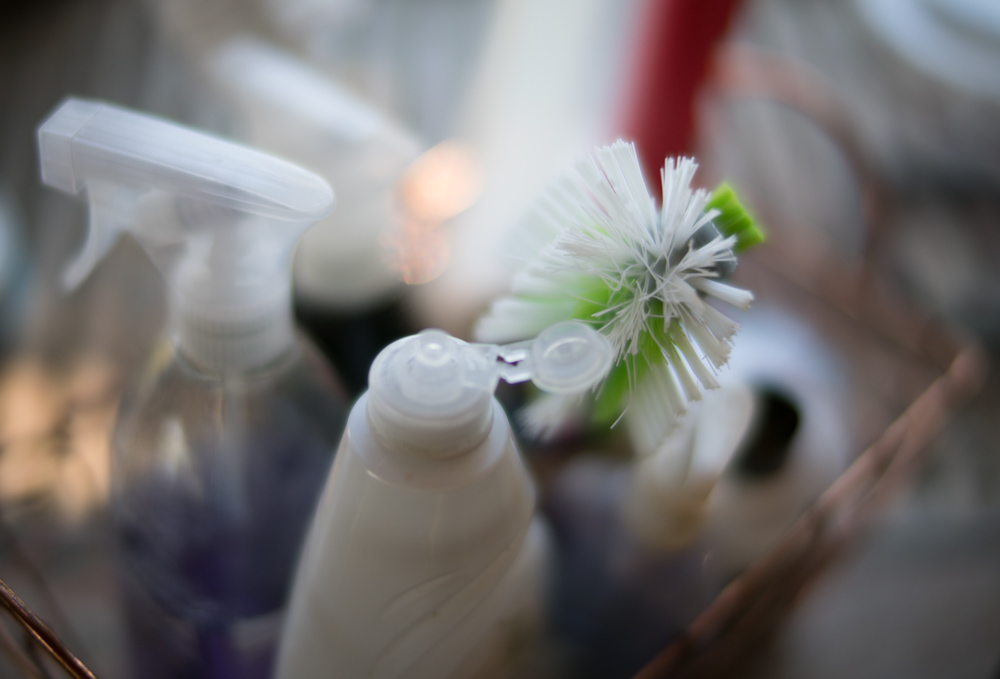 A great portrait lens? Not so much, at least close up. The DOF wrecks that, at least for me: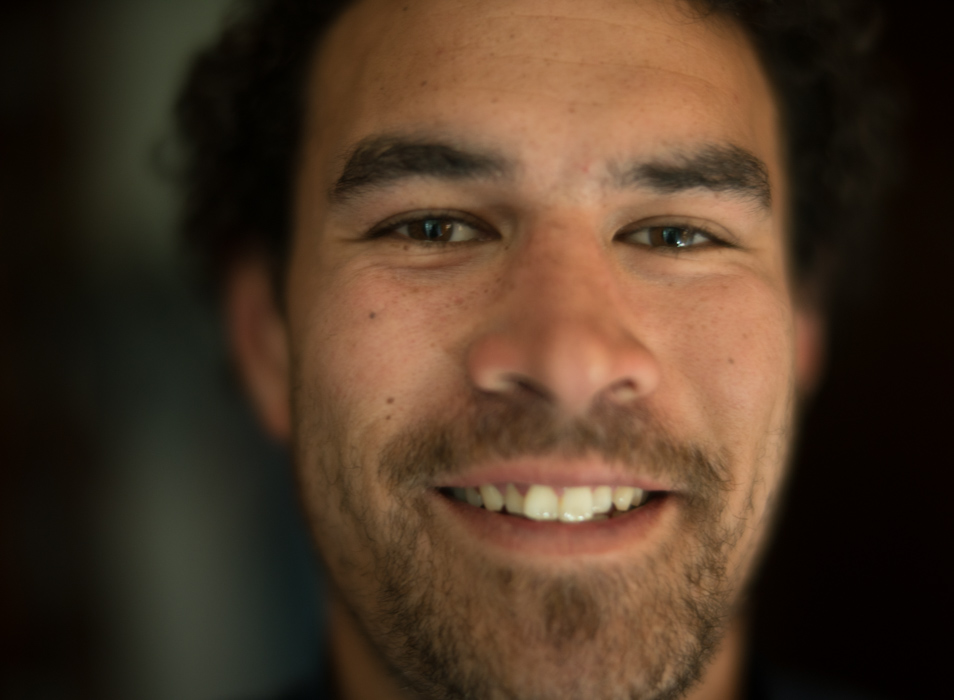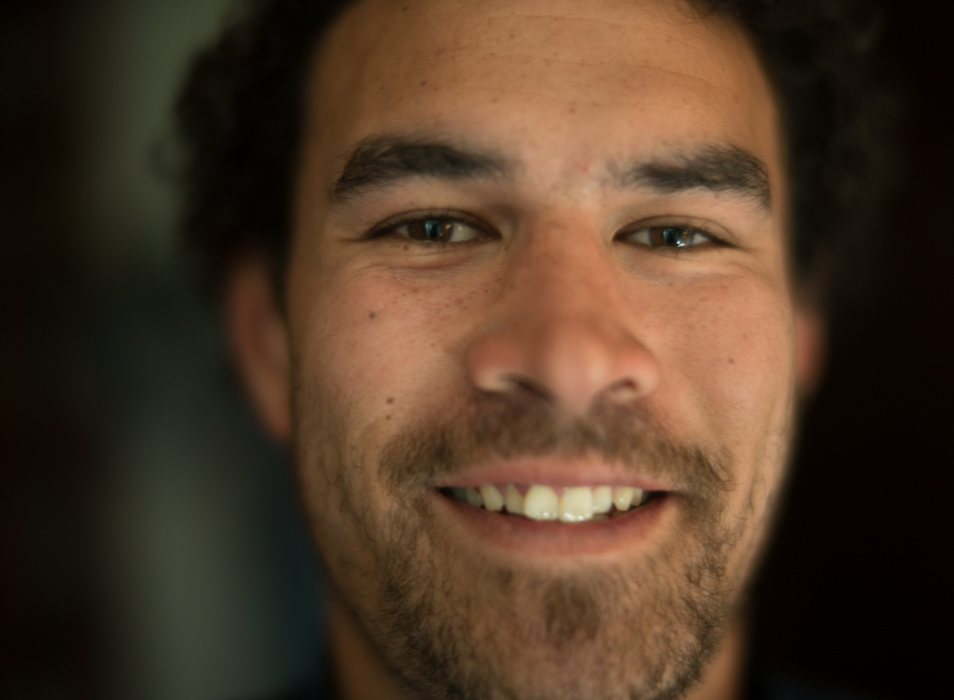 How sharp it is? Pretty sharp, considering its price and speed, but that's not the point of a lens like this.
Here's an aperture series: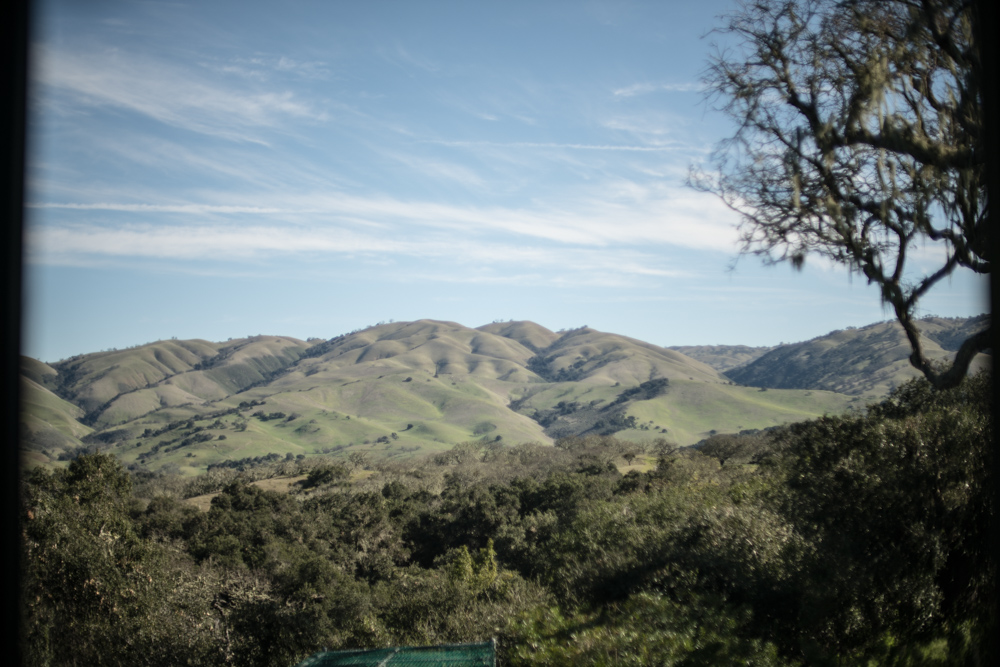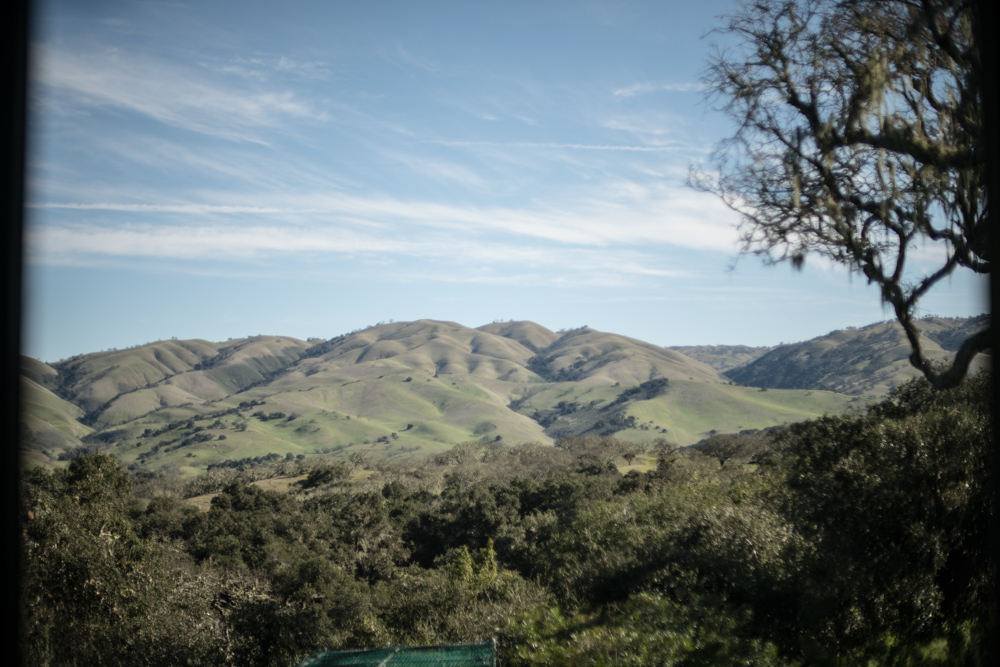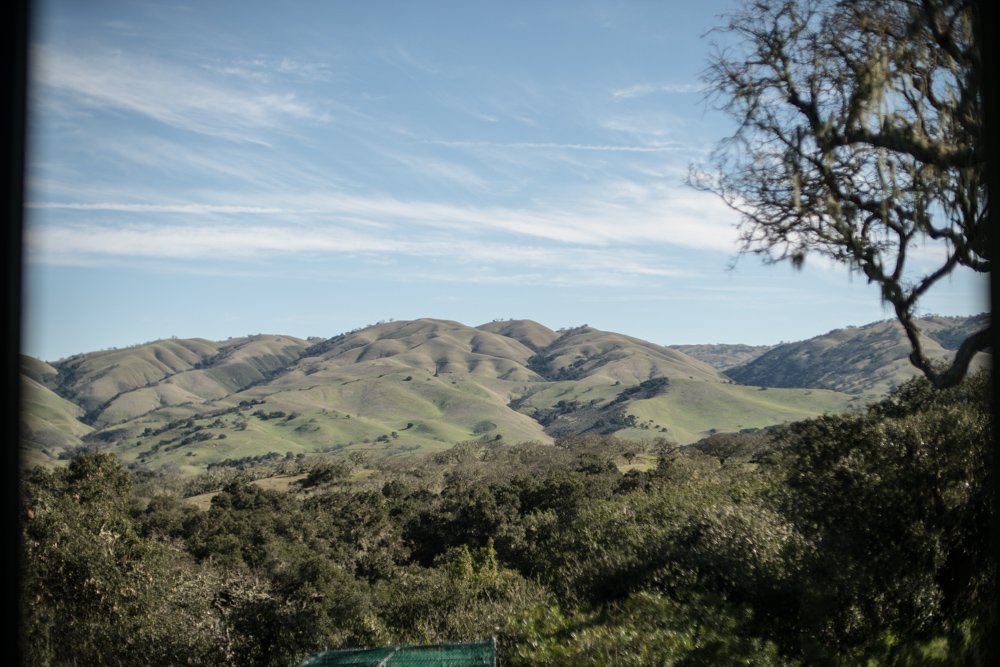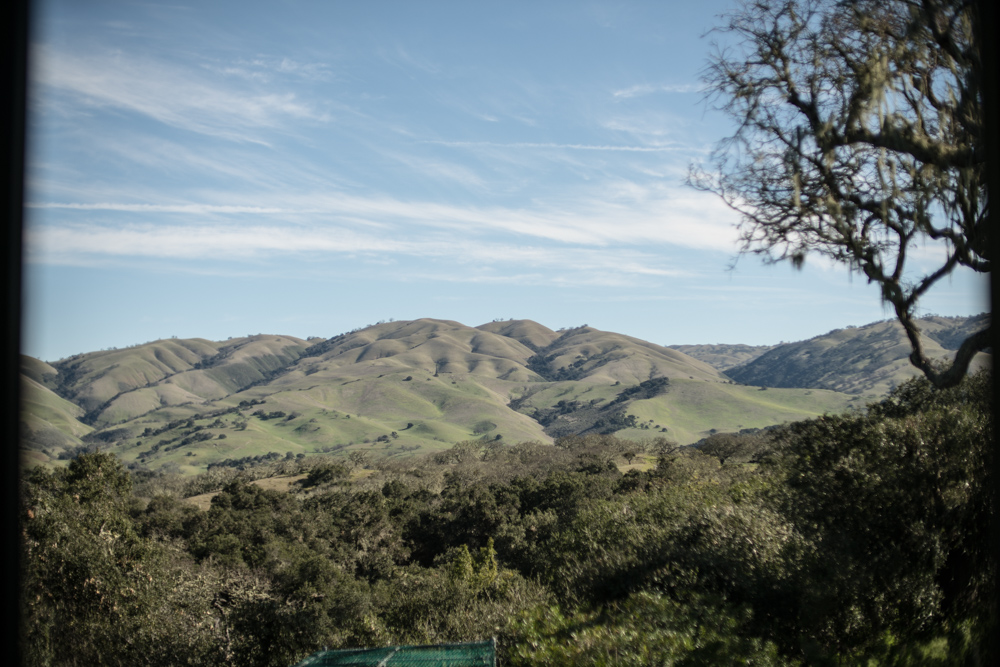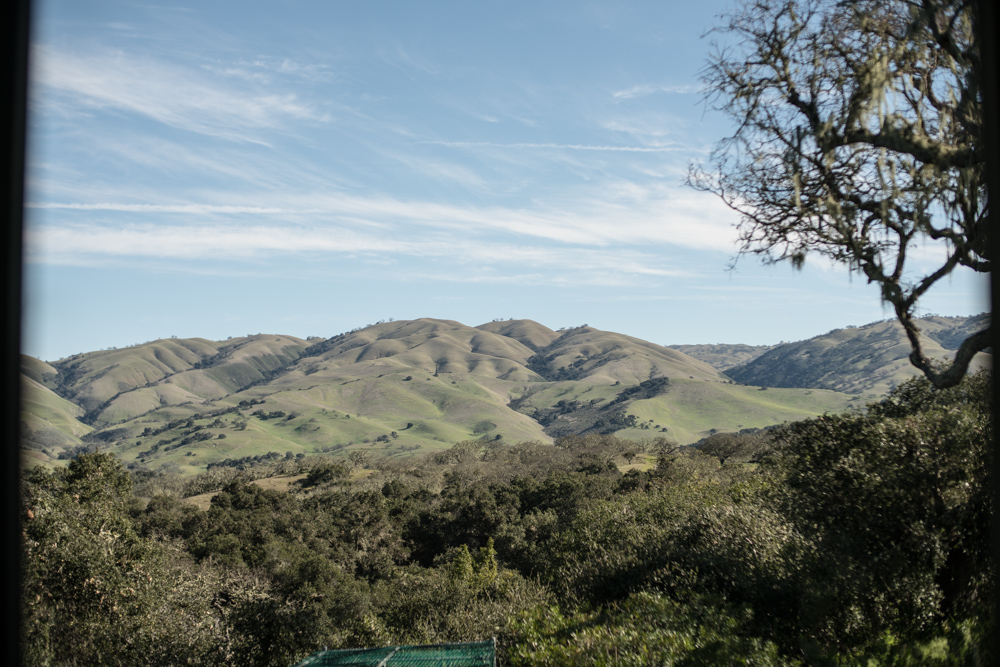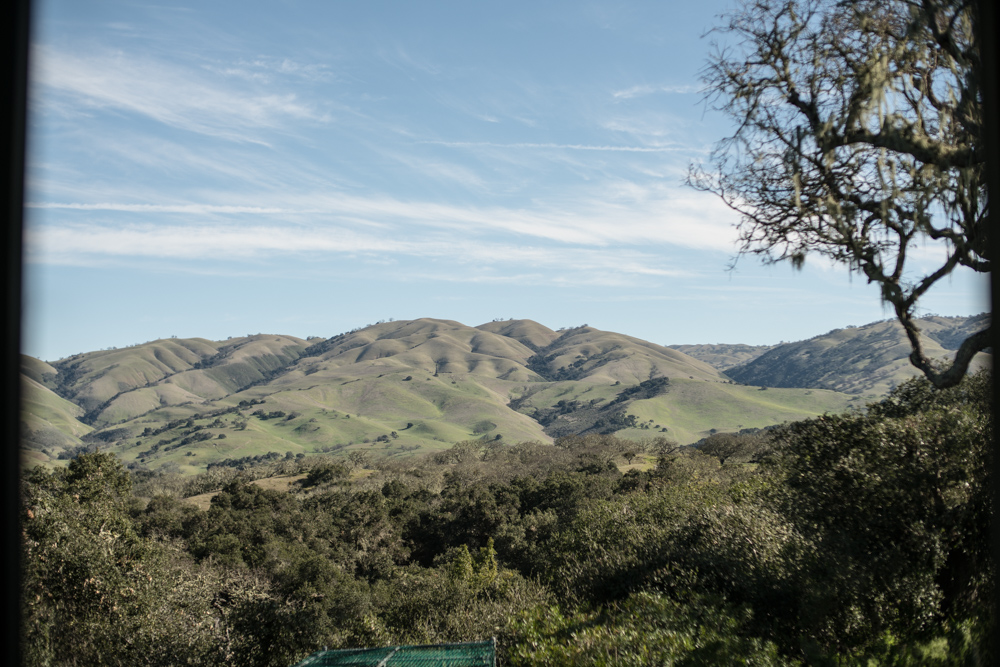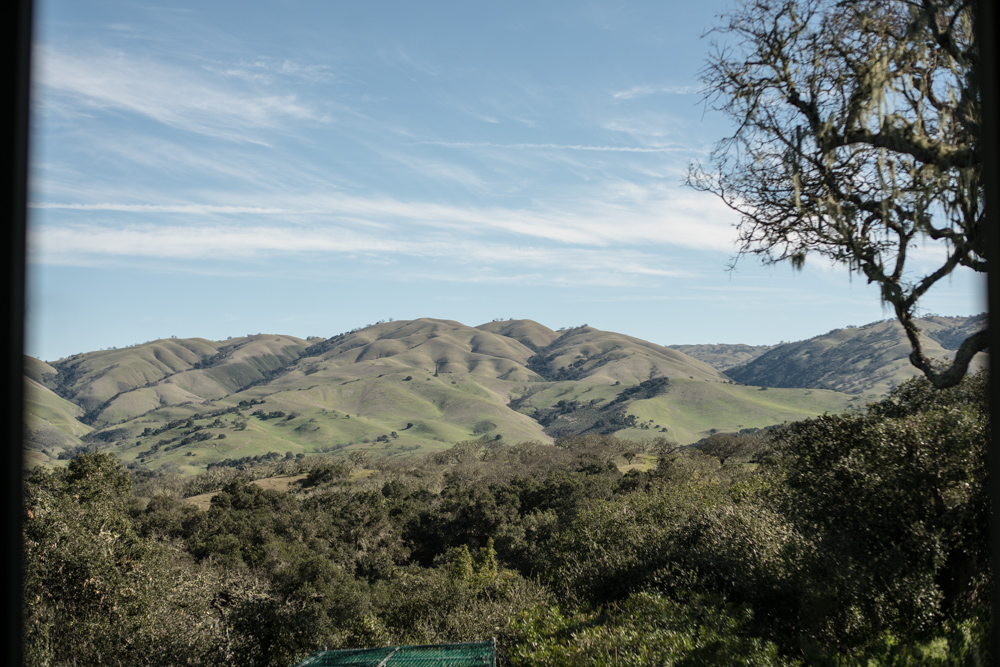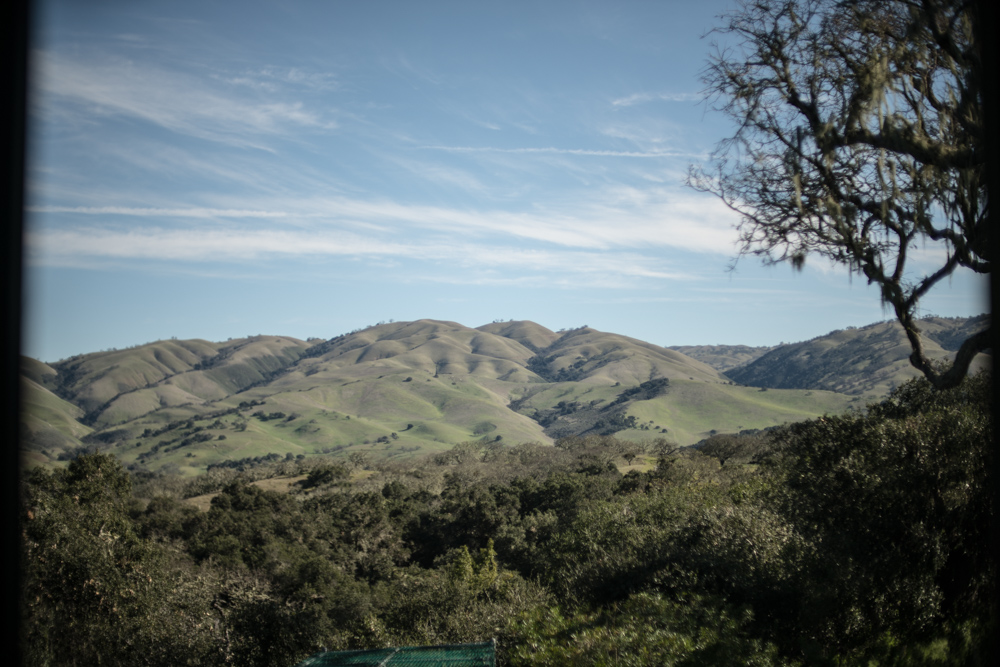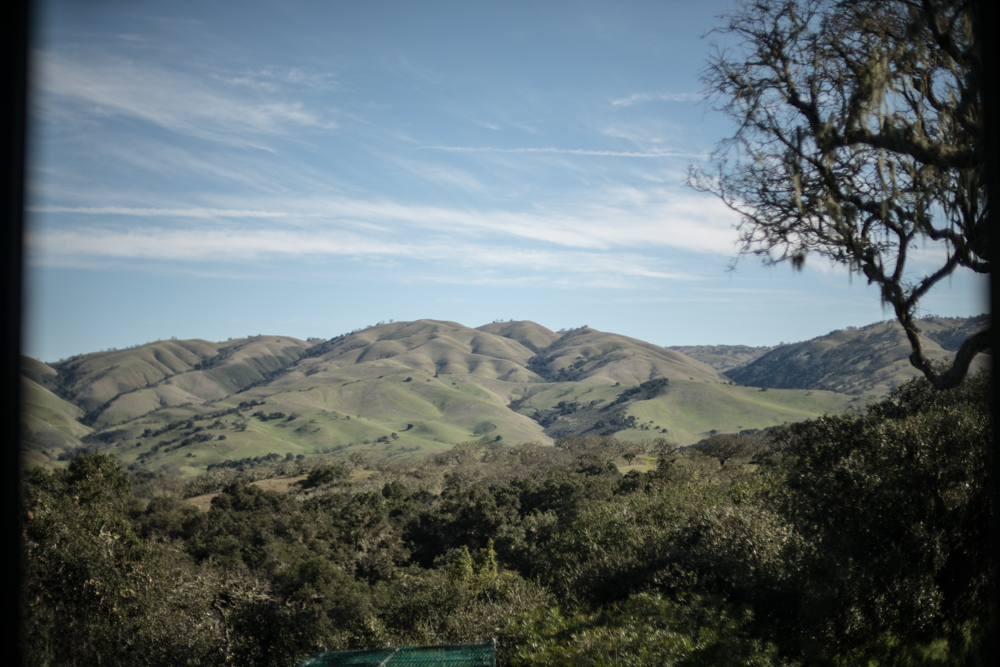 The contrast is low wide open, but the falloff isn't bad at all.
In the center, at 2:1: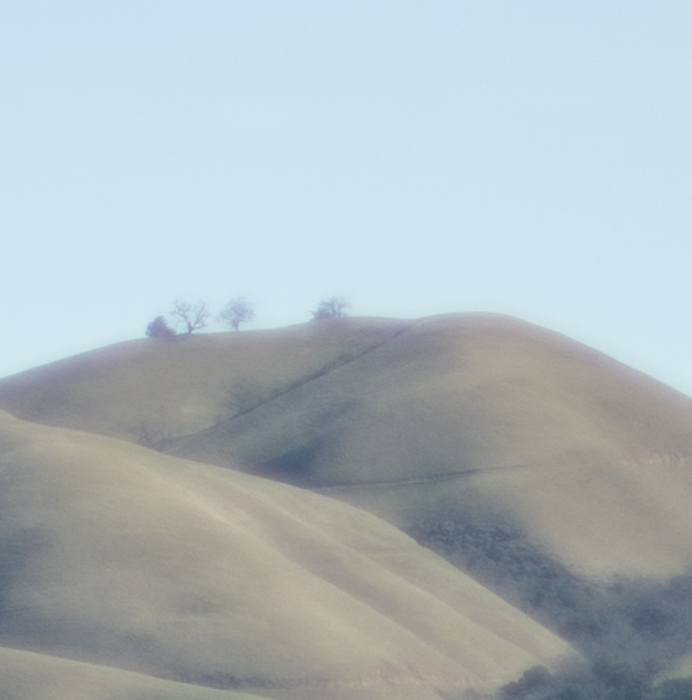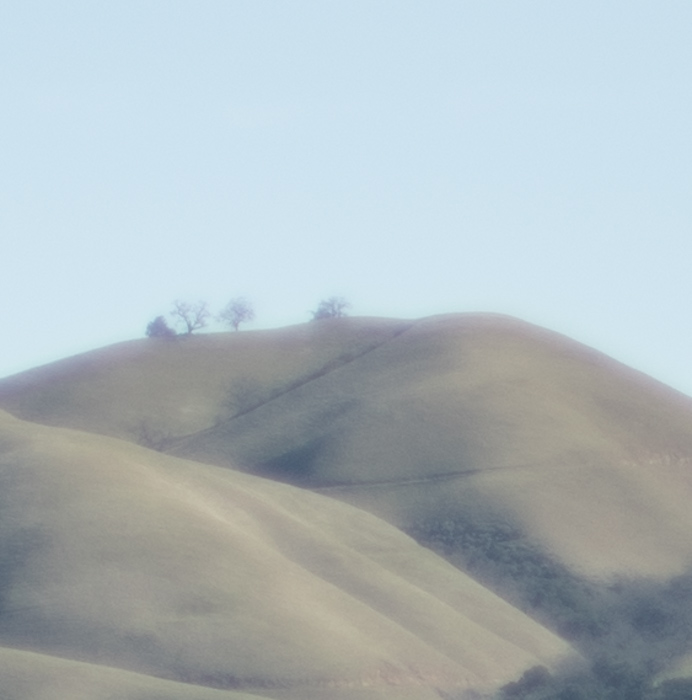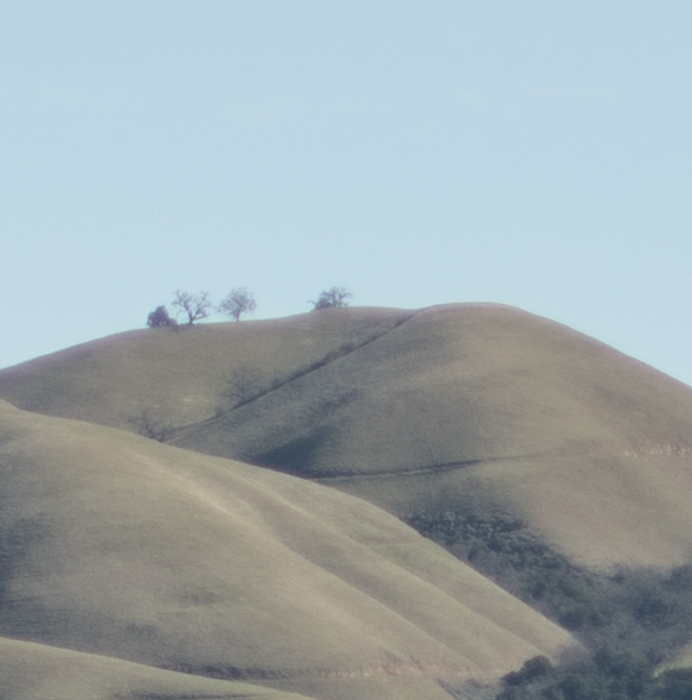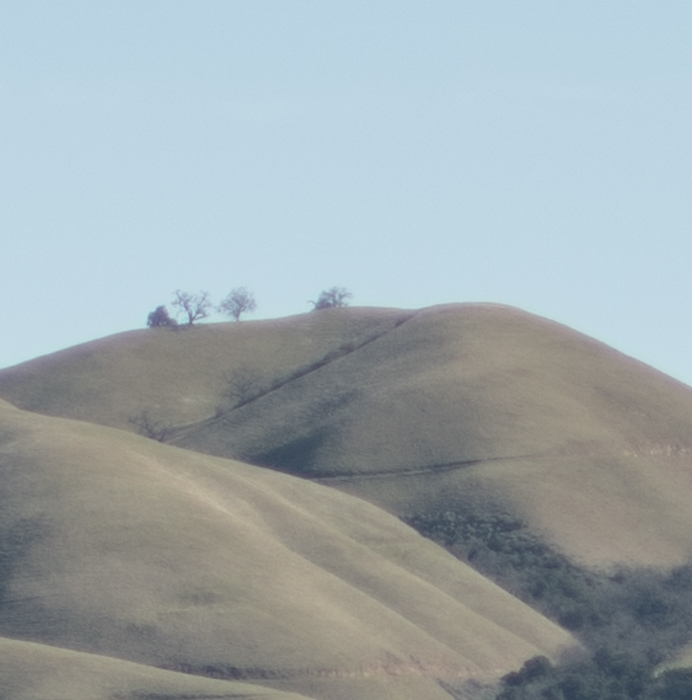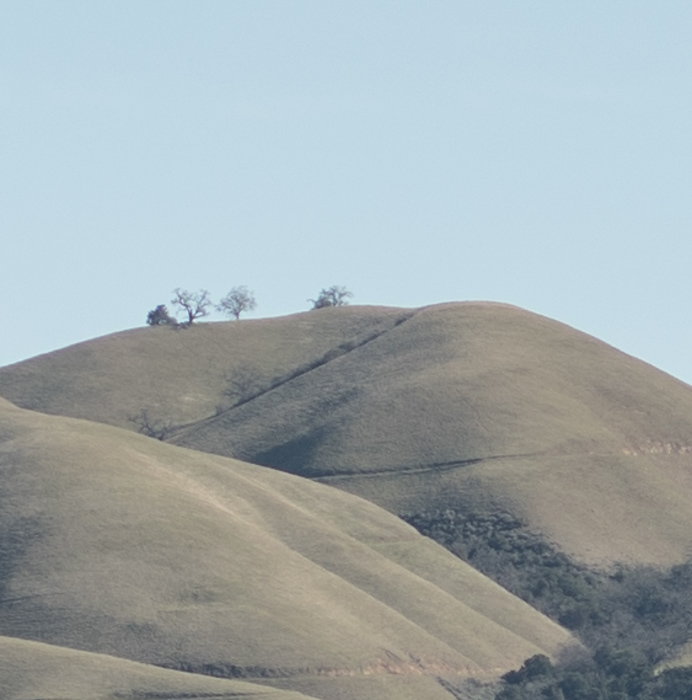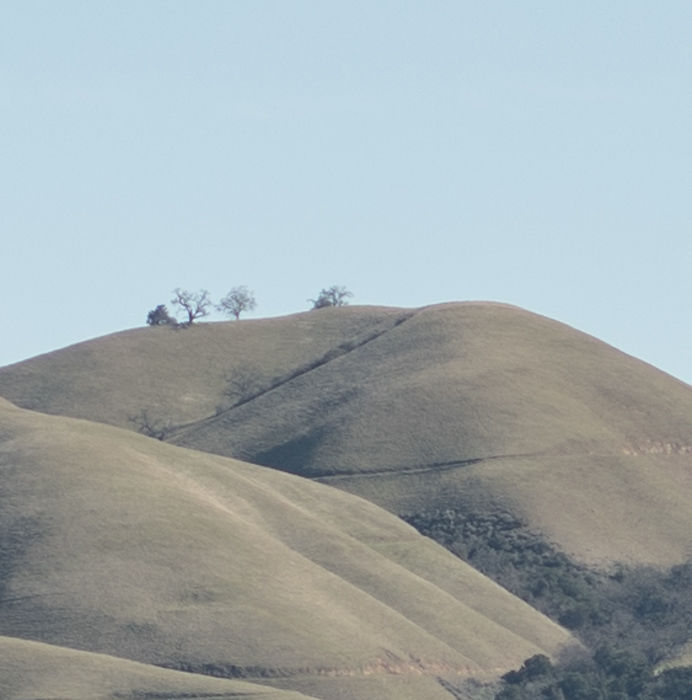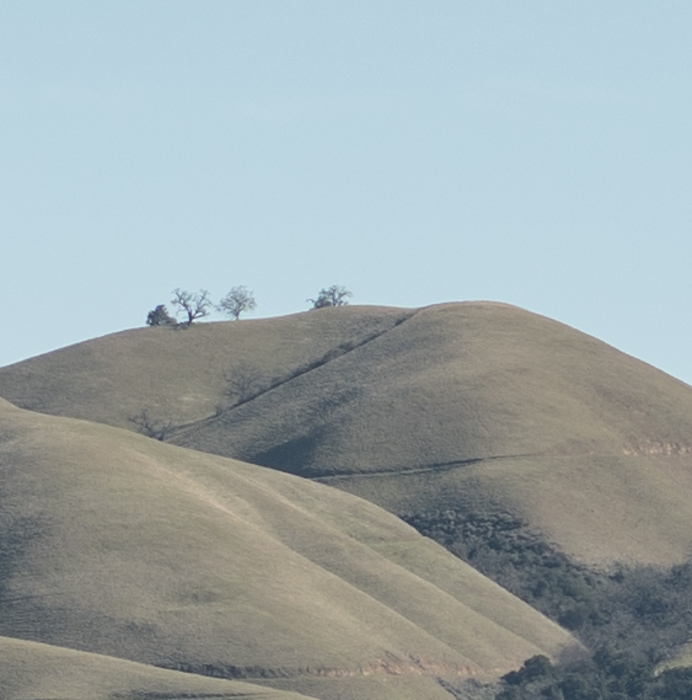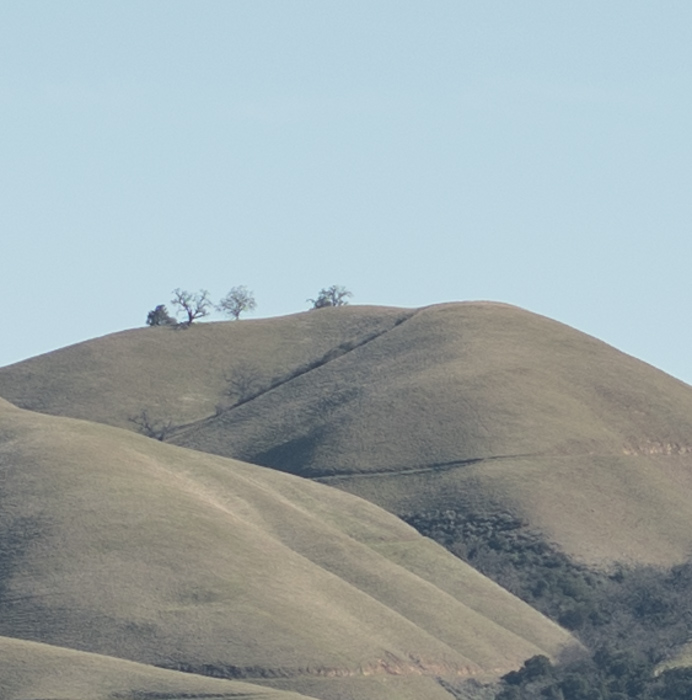 It's even pretty sharp wide open in the corners: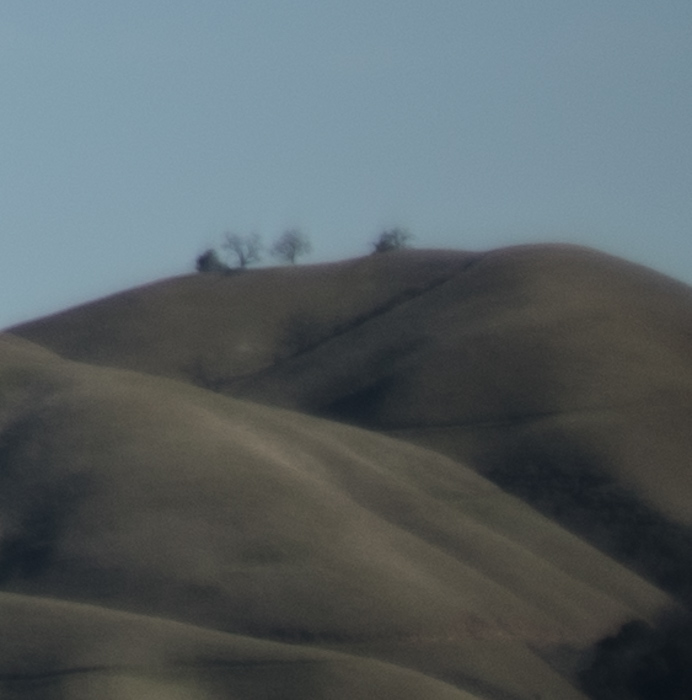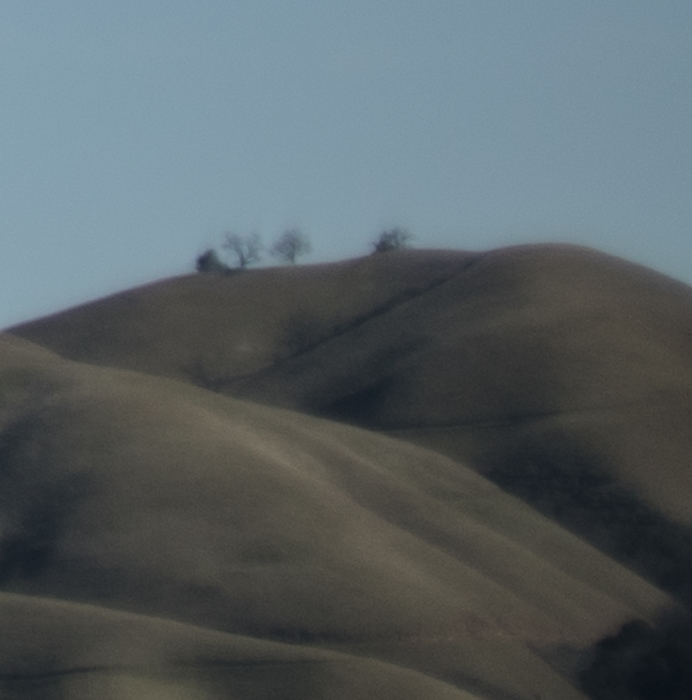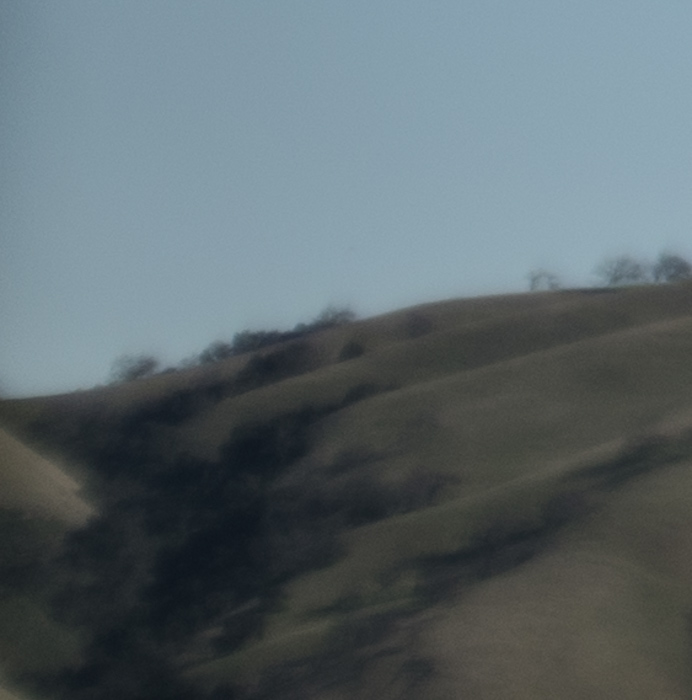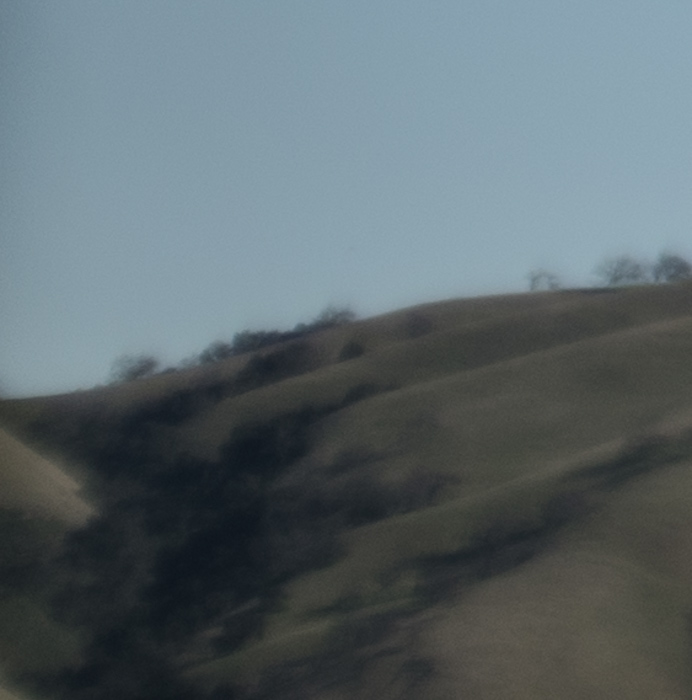 You can see that the lower left is a bit less sharp than the lower right, indicating some decentering or tilt. This would in no way affect any kind of photography that you would do with a lens like this.
You don't buy this lens to gather more light, but rather for a certain look. When I did the sharpness test, I used auto-exposure, and the camera picked 1/6400 sec for the f/0.95 shots, and 1/5000 sec for the f/1.4 shots, indicating that it wasn't seeing all the additional light. With the straw bunny shot, the exposures were 1/2500 second and 1/2000 second.
My conclusions are twofold:
This is a darned fine f0.95 lens for the money.
I still don't know what I'll use it for.