This is a continuation of a report on new ways to look at depth of field. The series starts here:
Yesterday, I modeled a really great lens, the Zeiss Otus 85/1.4 ZF.2, and ran a set of depth of field curves.
Today, I'll do the same for a lesser lens, the Nikon 85/1.4 G. Not that the Nikon is a bad lens, it's just not stellar.
It has a ton more longitudinal chromatic aberration (LoCA) than the Zeiss, and I modeled it this way: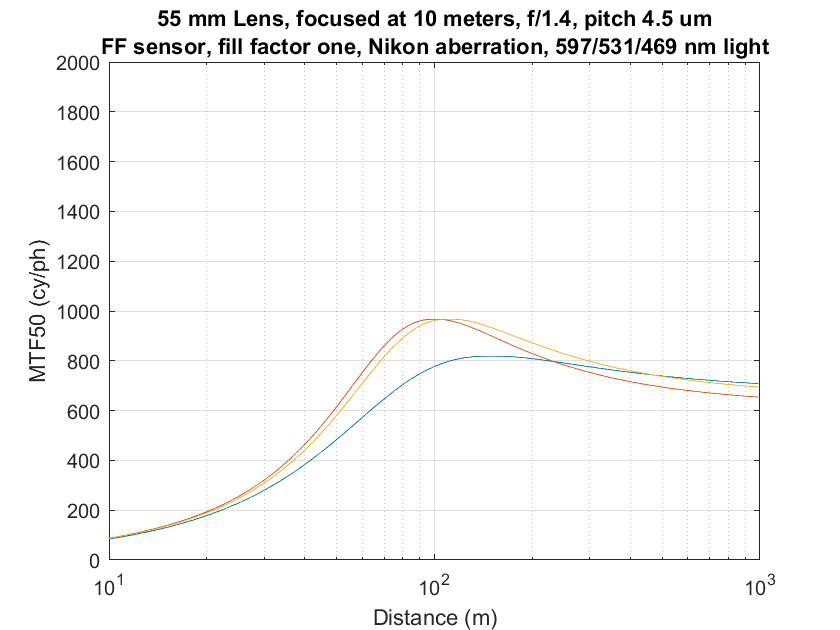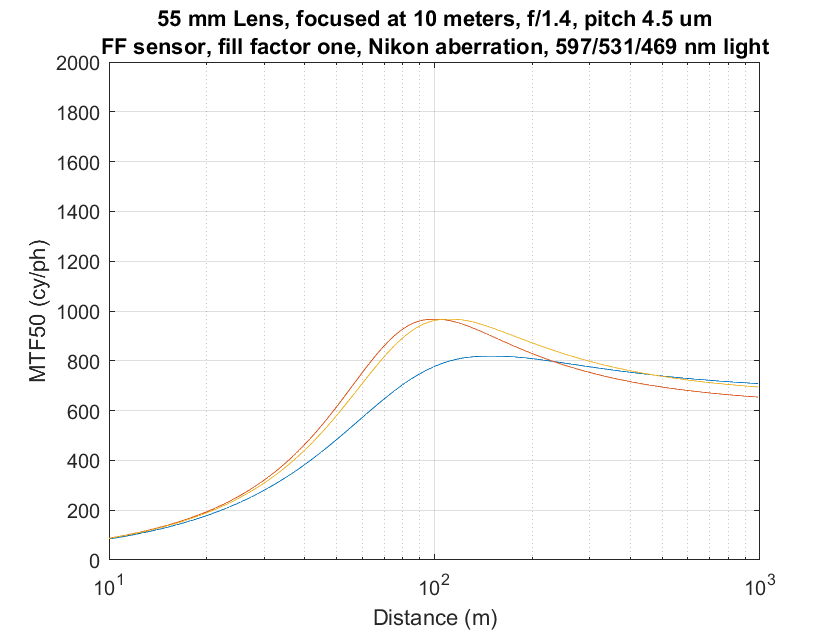 Confusingly, the blue curve is the red raw channel. Sorry about that.
Here's what you get when you look at f/1.4 through f/18 in shole stops, with the lens focused at 10 meters.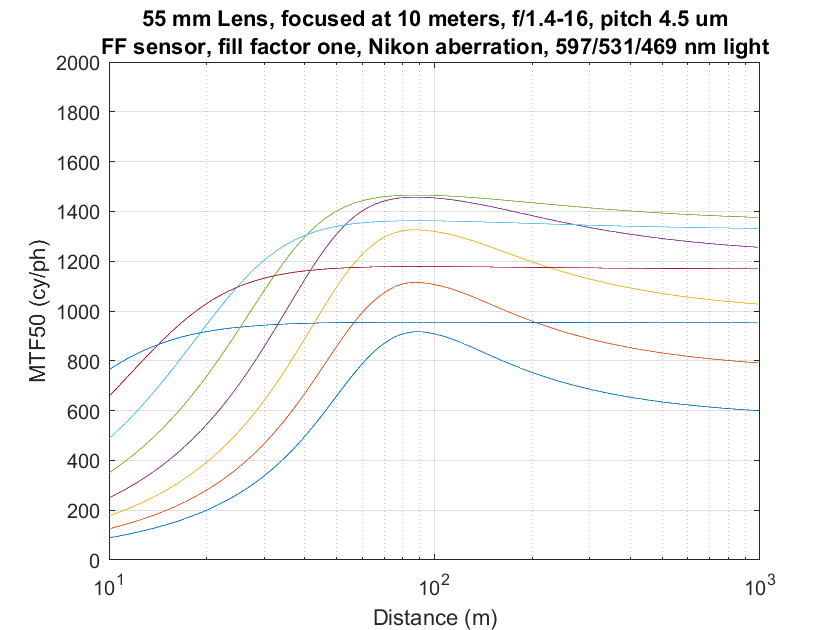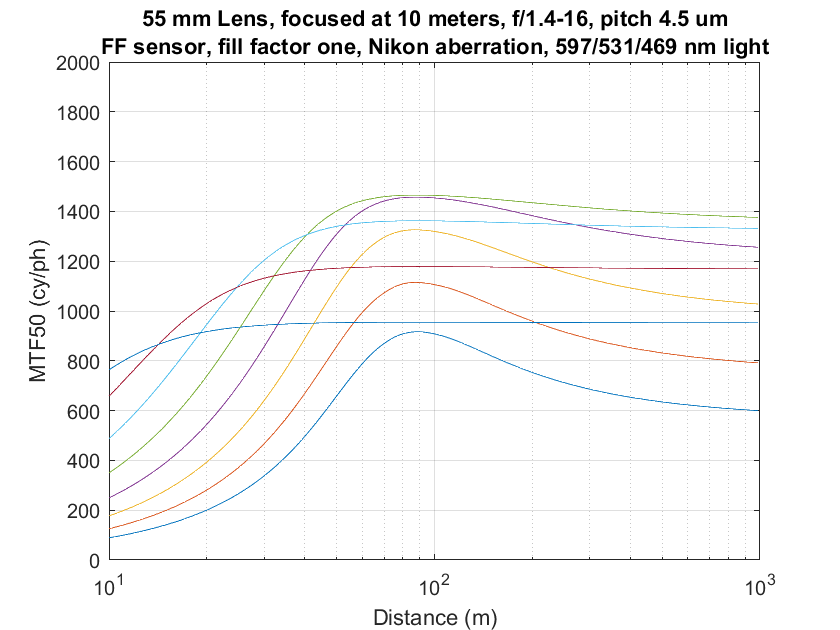 In the object field: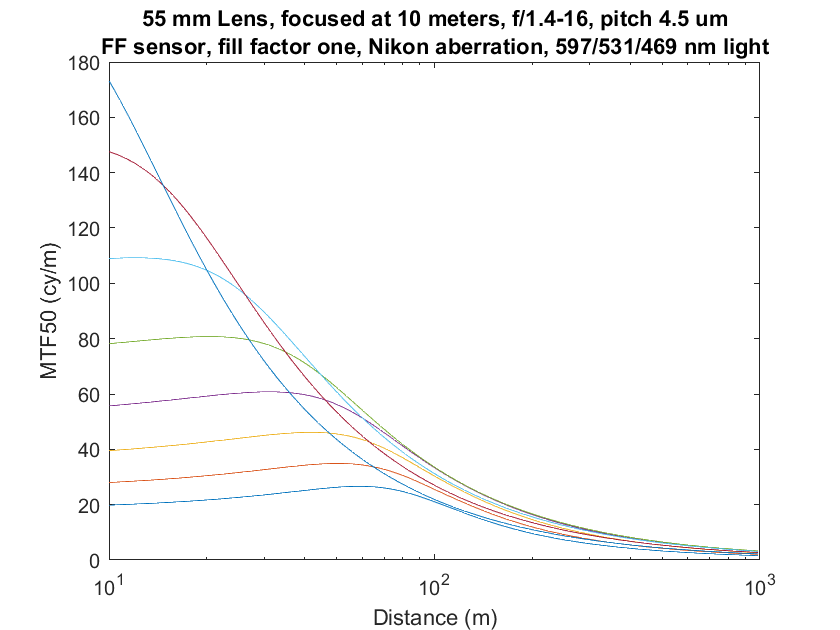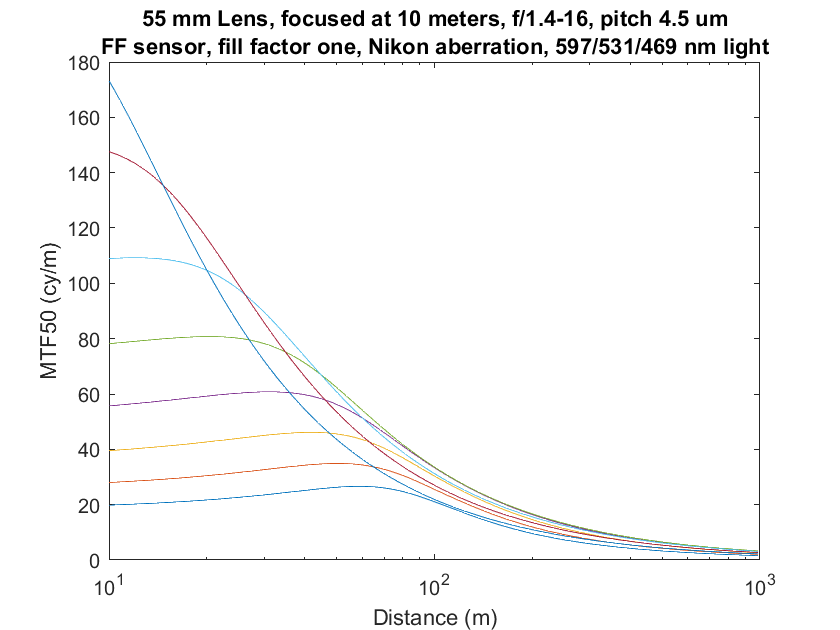 Next up: how excellent and merely good lenses perform under some DOF management strategies.