Here are some panos I've done with the IR-modified a7 and the 28mm f/1.4 Nikkor-D. I'm getting a little looser with my framing.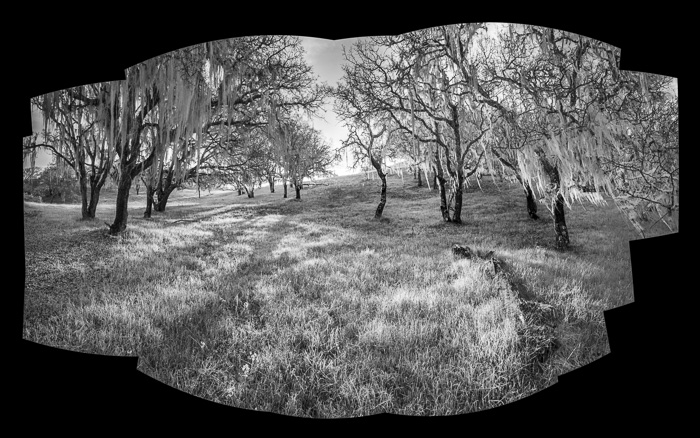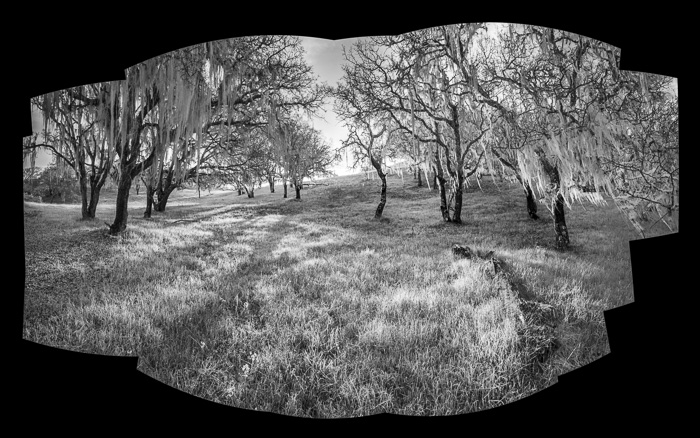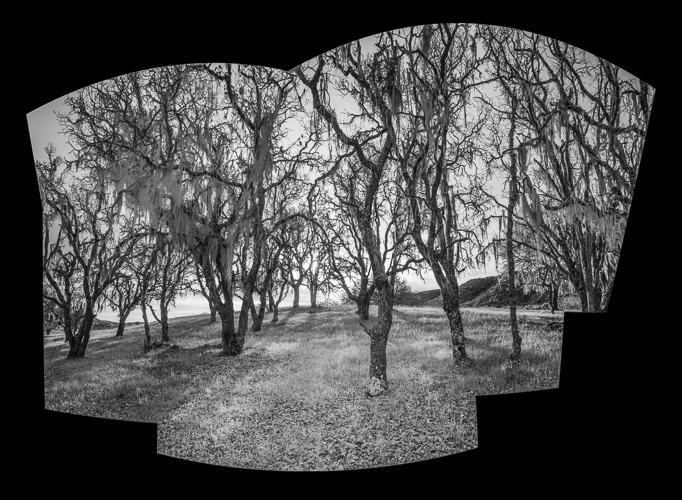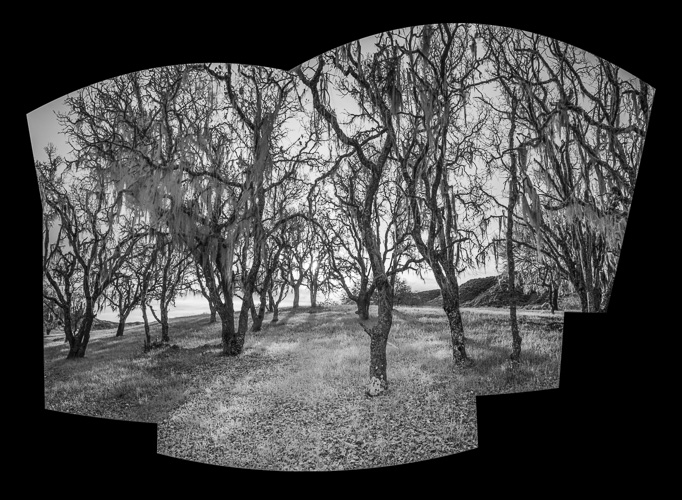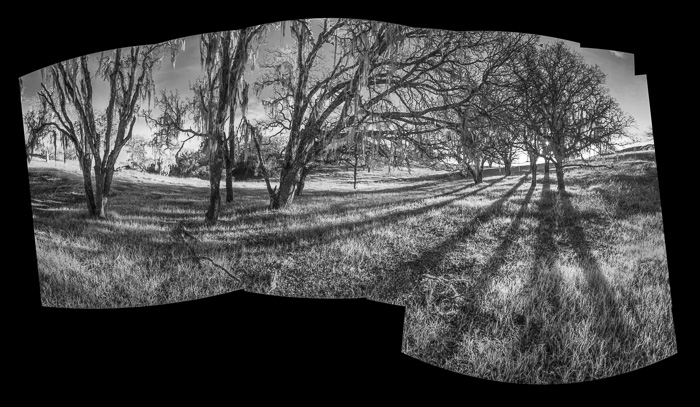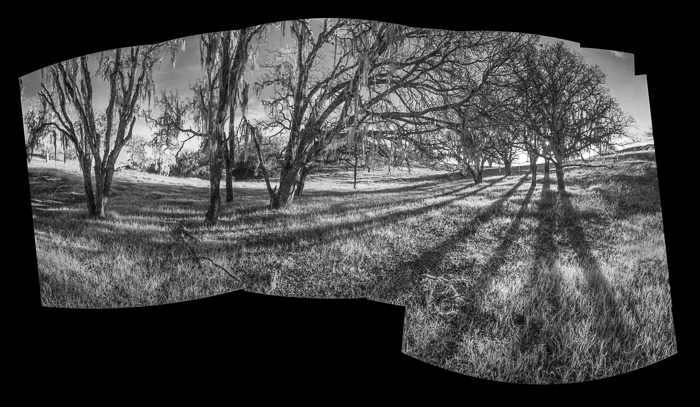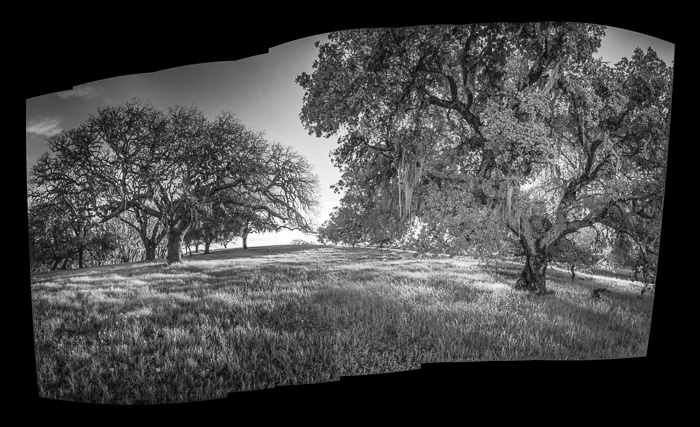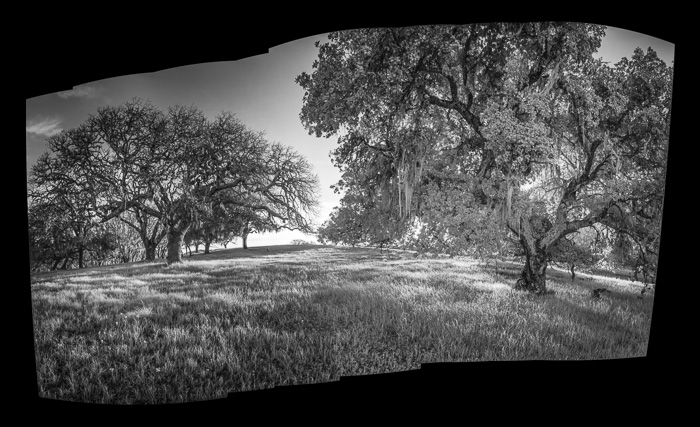 I 've been playing with combining handheld HDR with stitching. AutoPano Giga will do the exposure blending and the stitching at the same time. It works well if there's no wind. The picture below is what AutoPano did when presented with 13 three-exposure sets: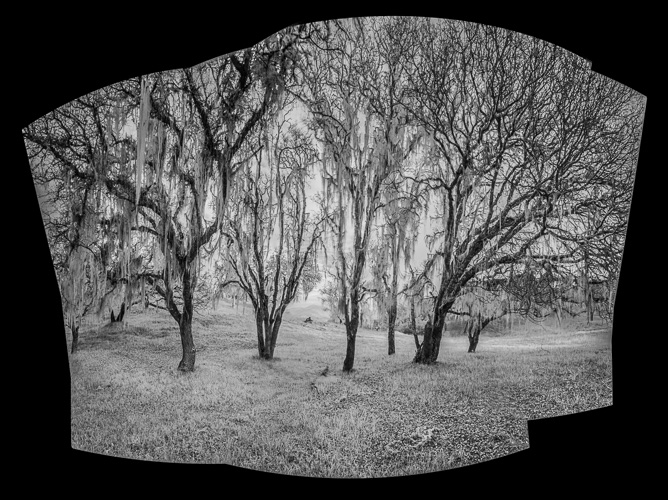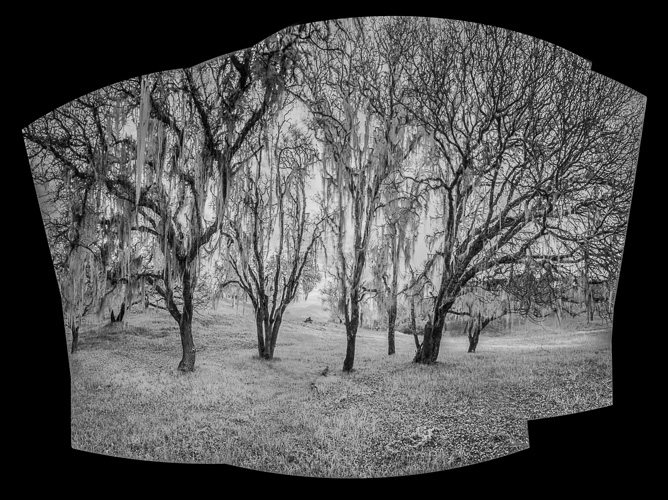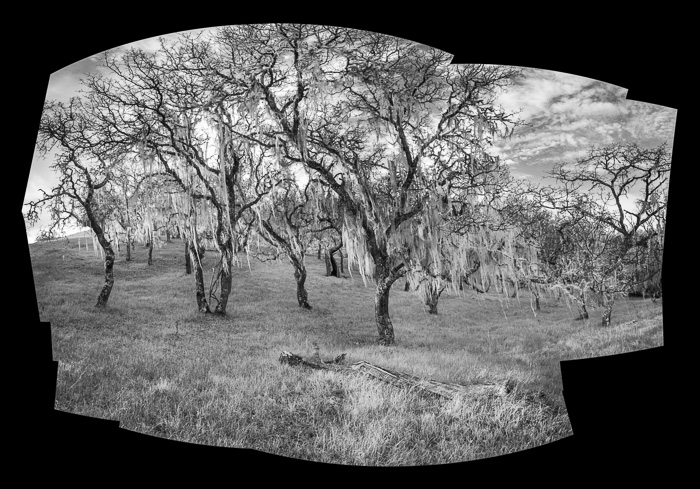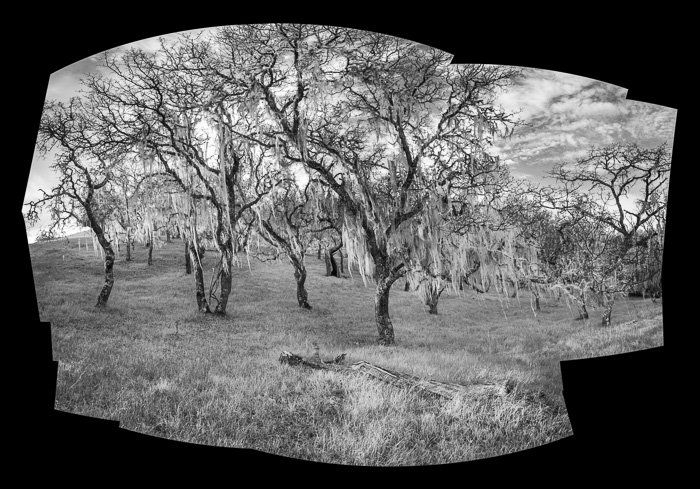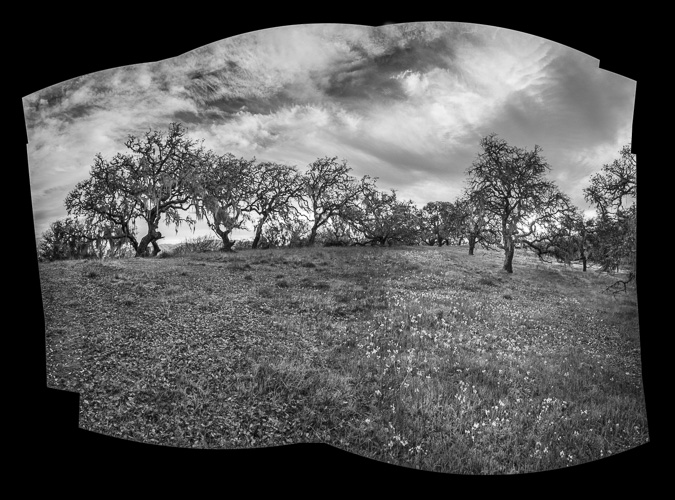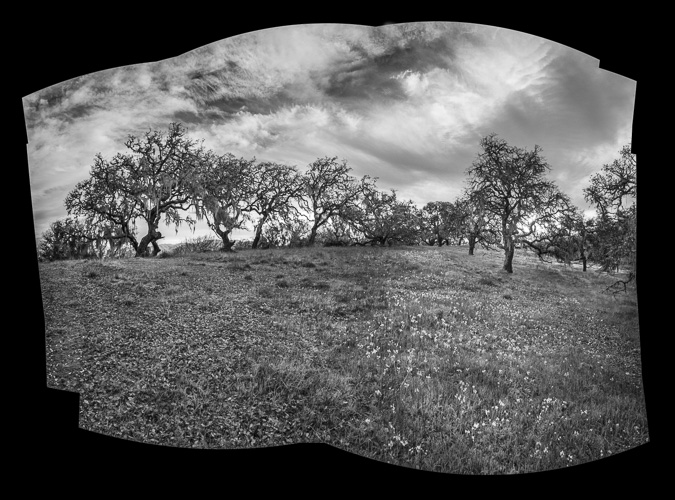 I also experimented yesterday morning with the Zeiss 15mm f/2.8 ZF.2. It's quite a lens, and does well with IR.