This post is part of a series about some experiments I'm doing combining space and time in slit scan photographs. The series starts here.
I'm beginning to get some images I like from the current slit scan series. I am experimenting with running the synthetic slit from right to left as well as the other was around.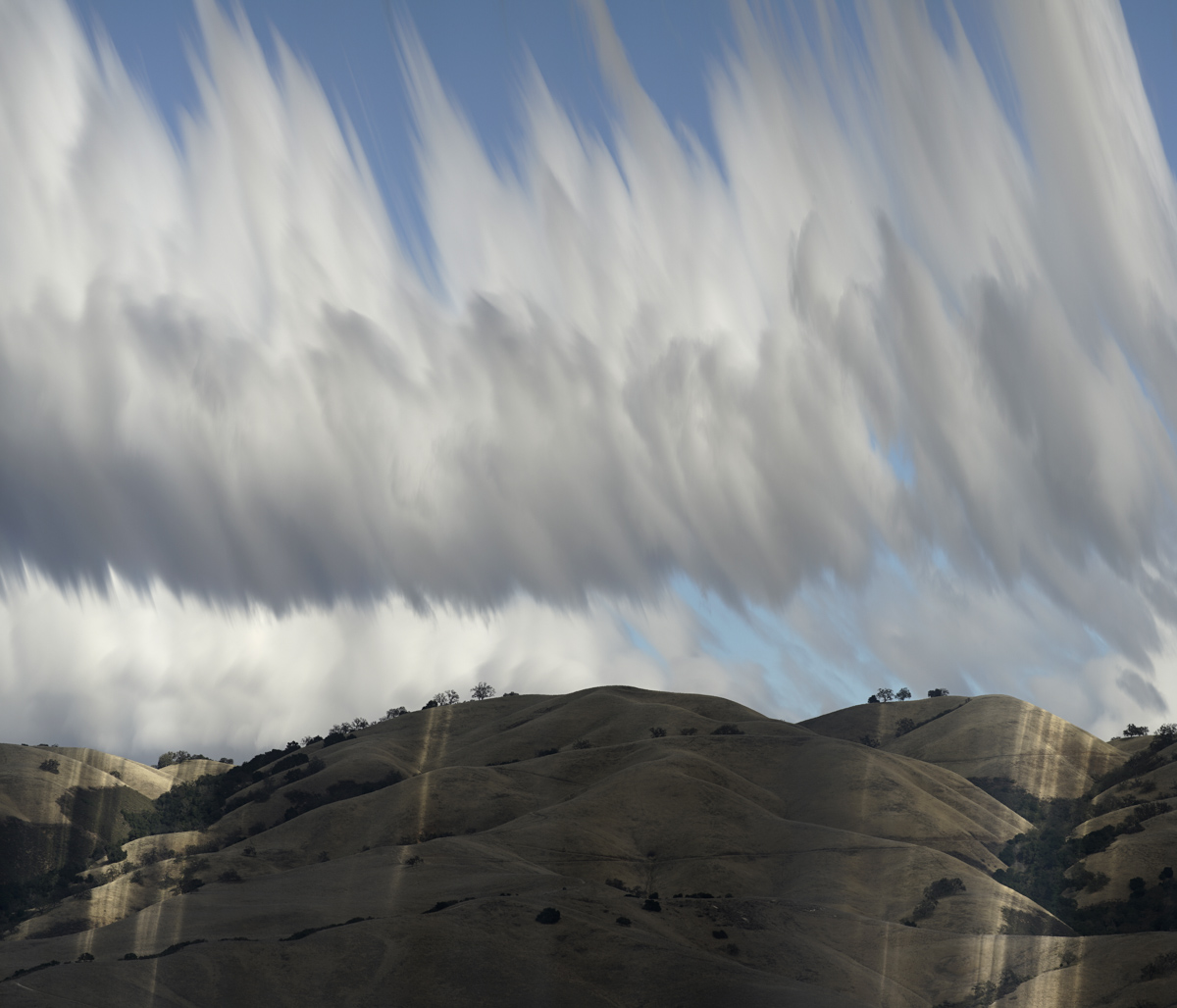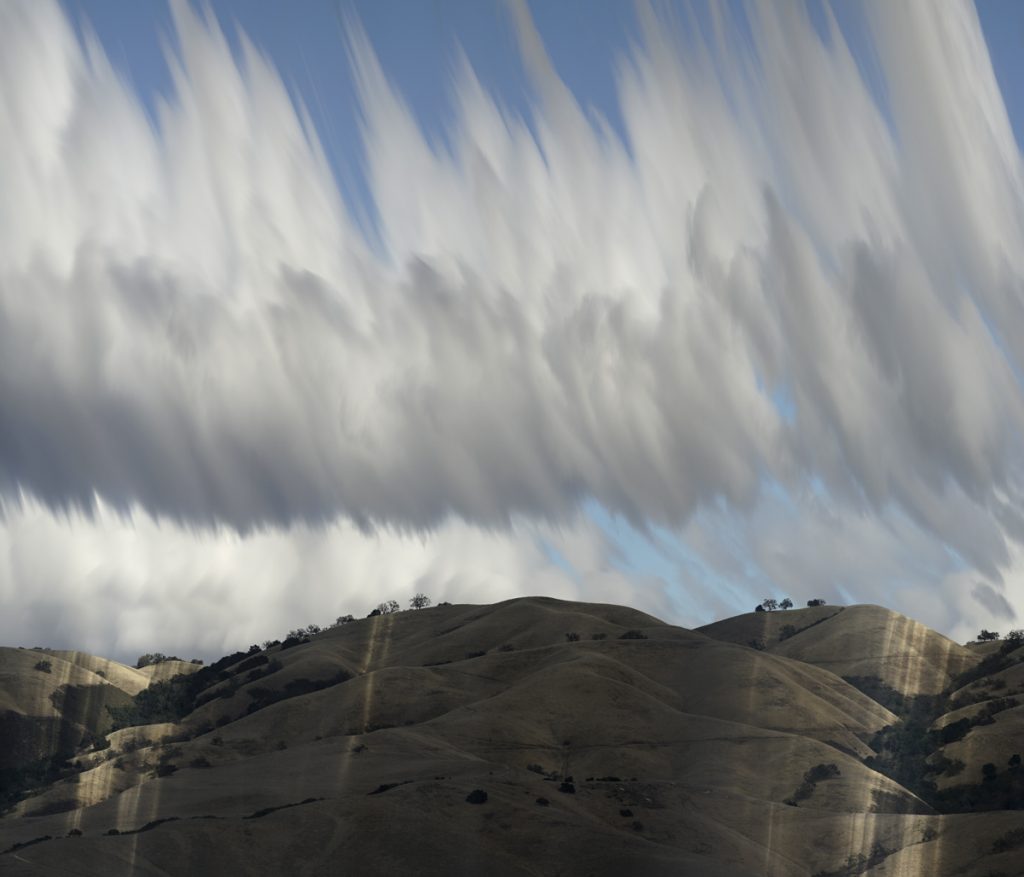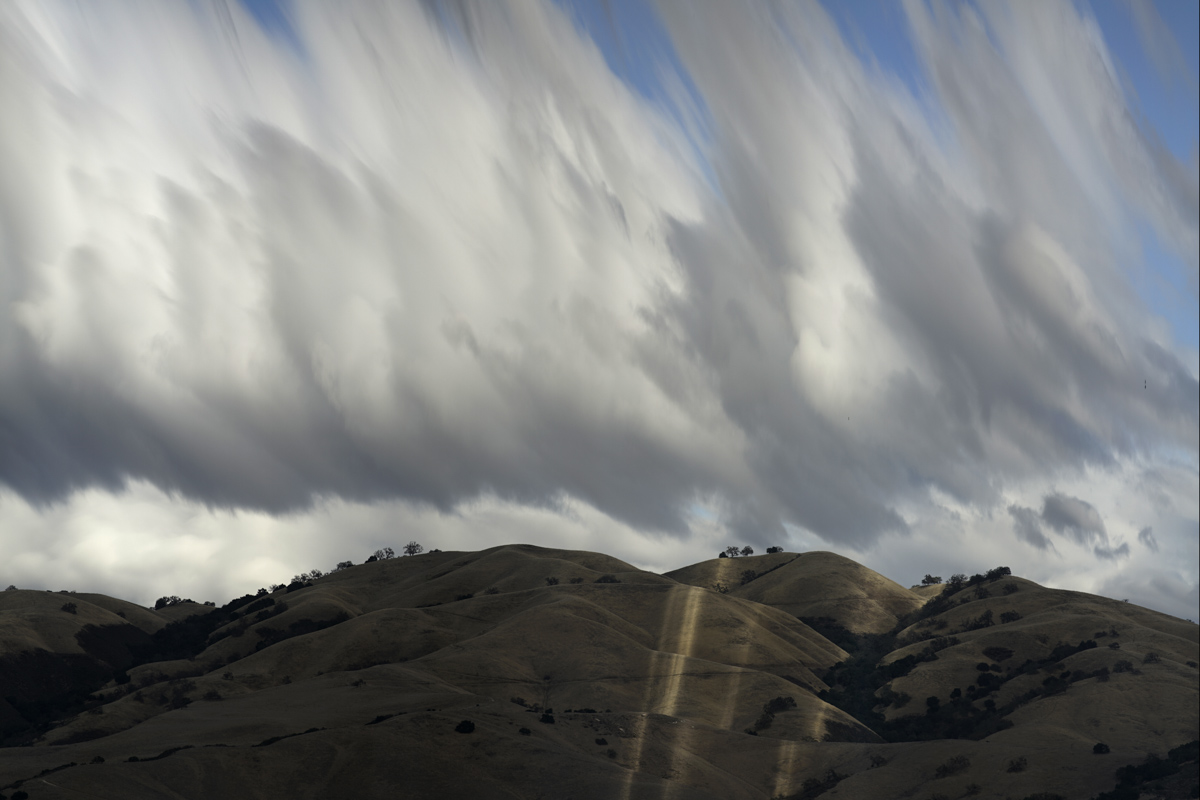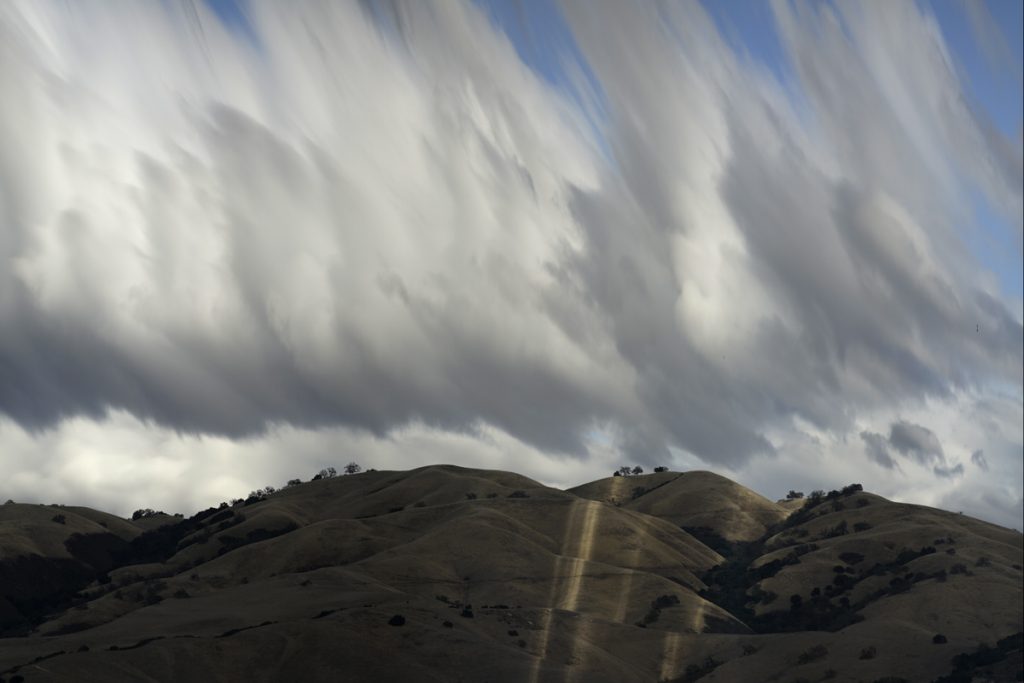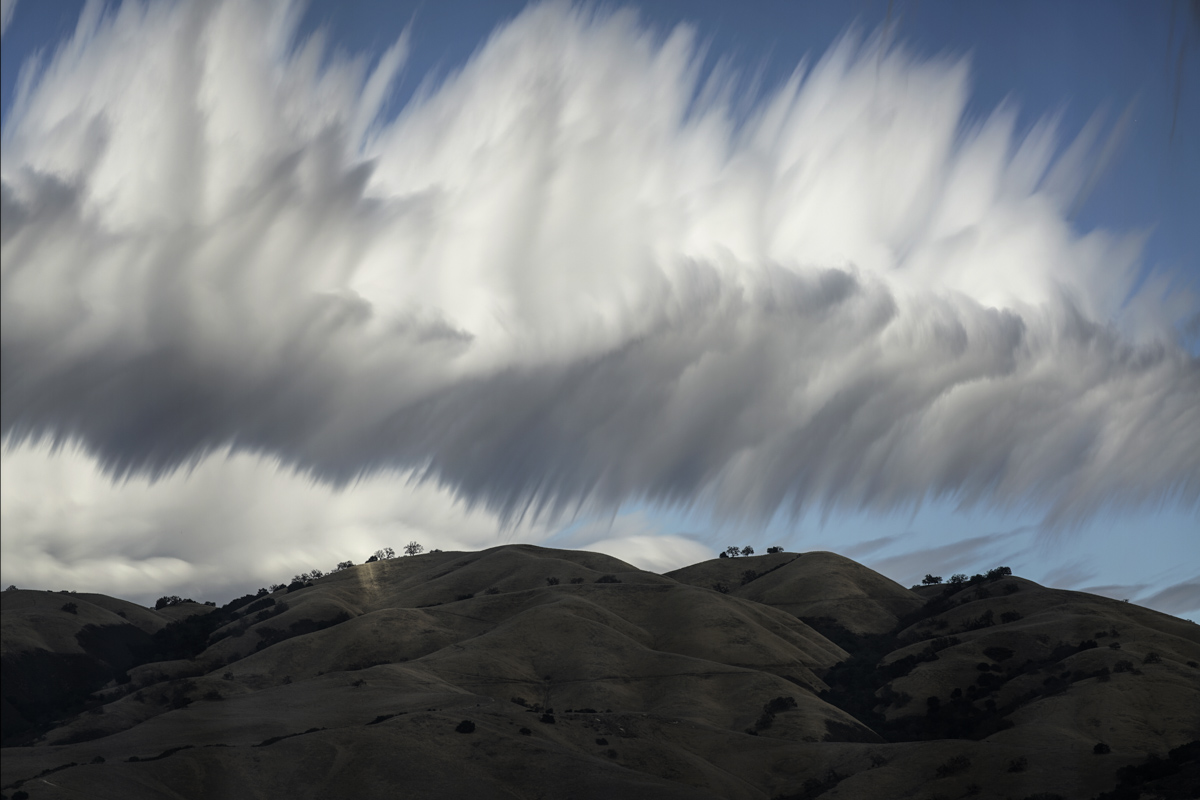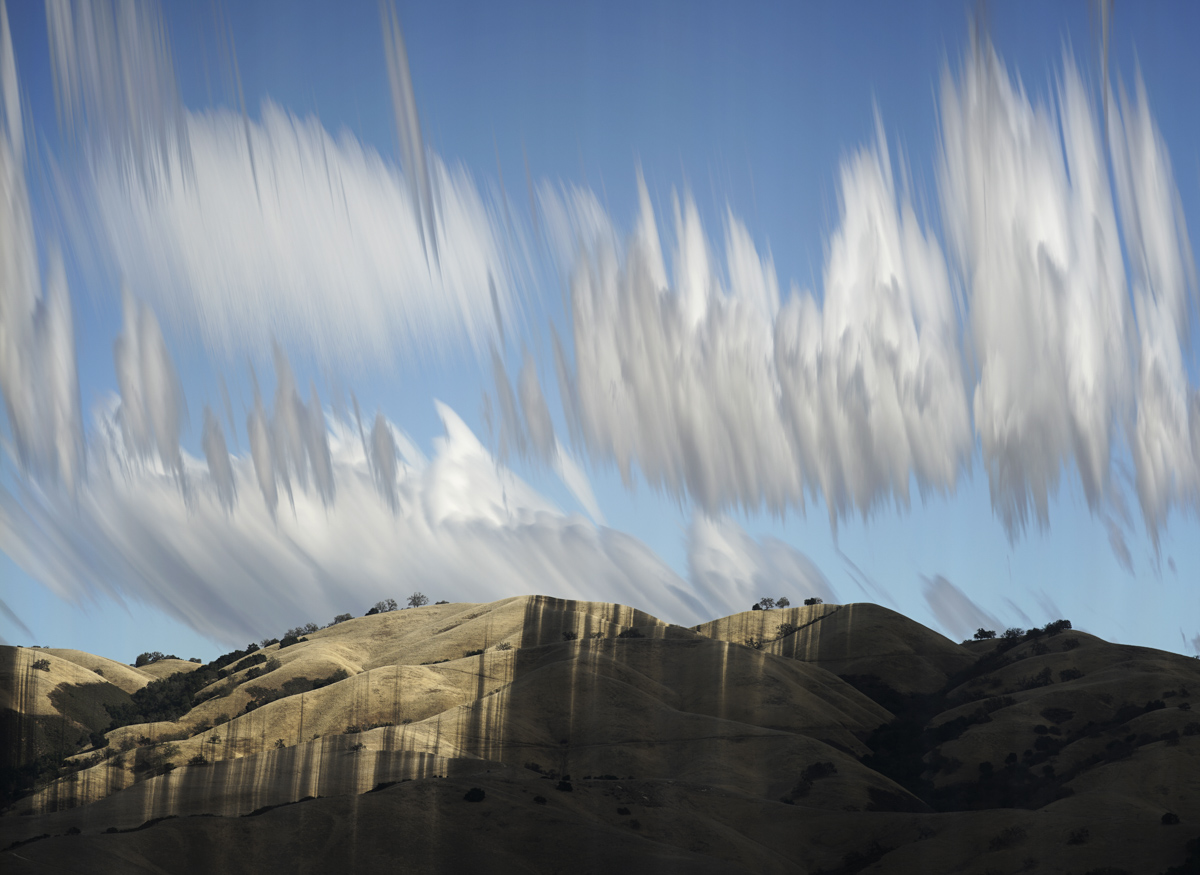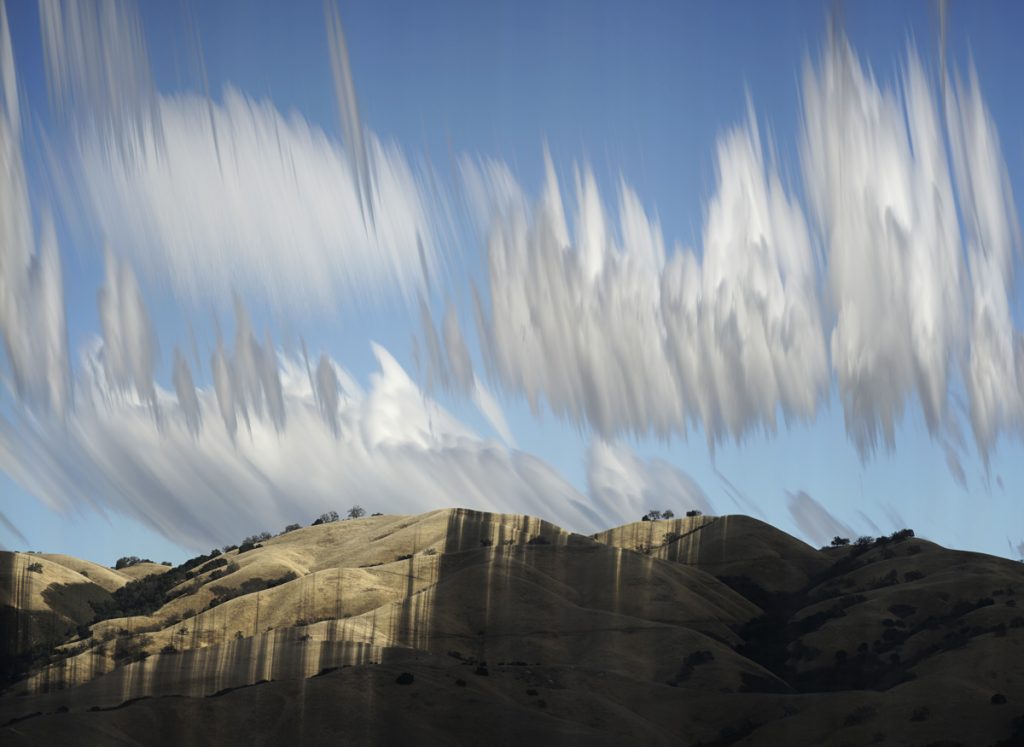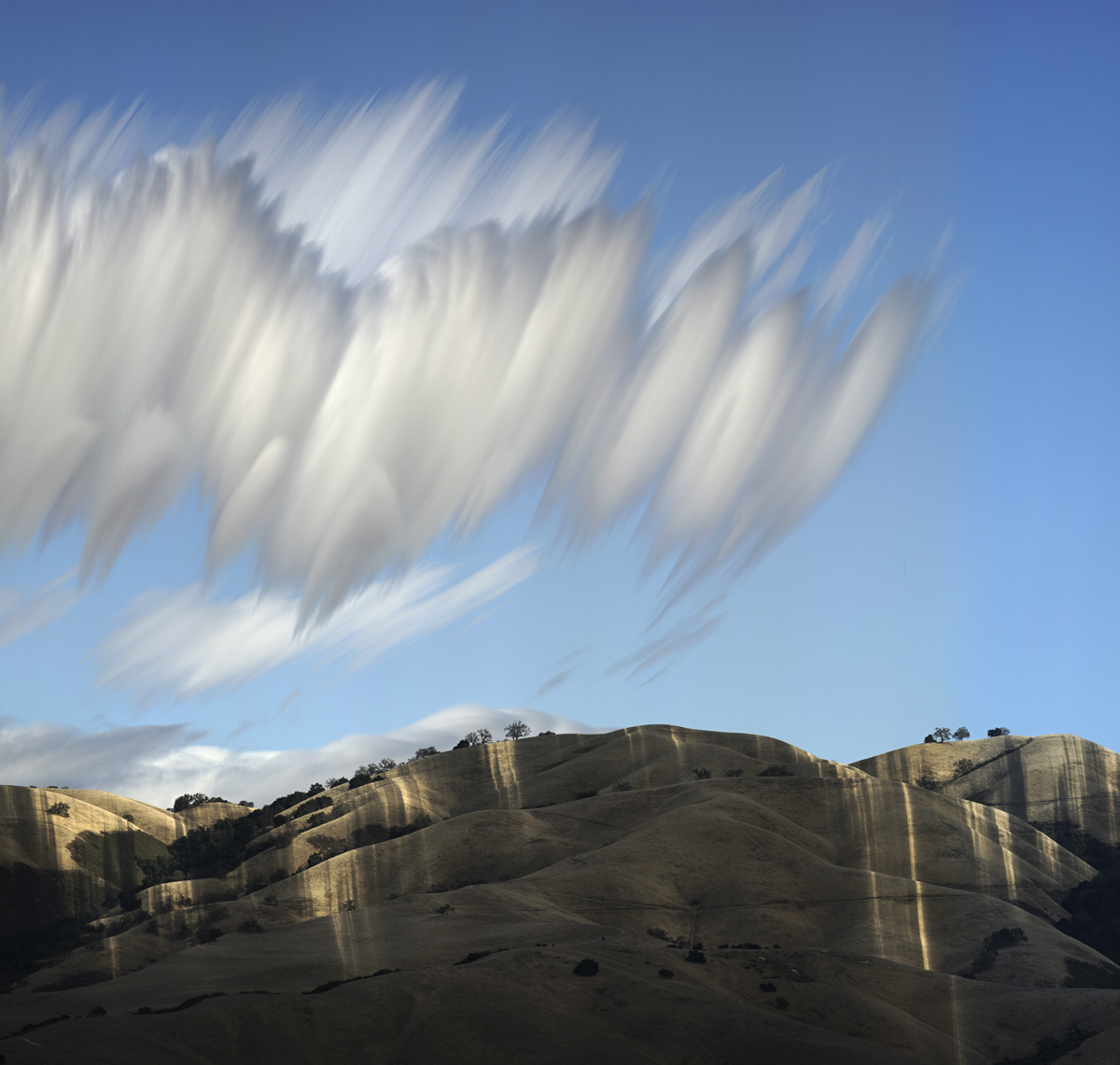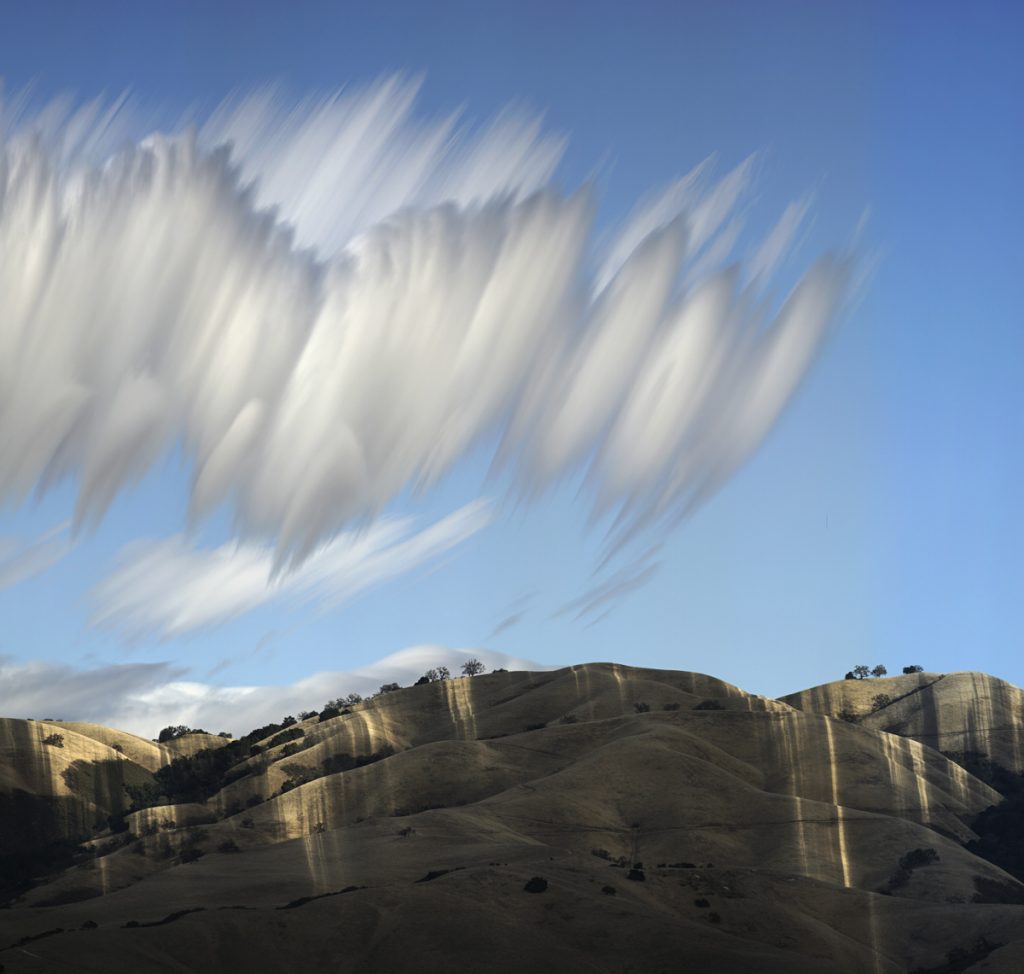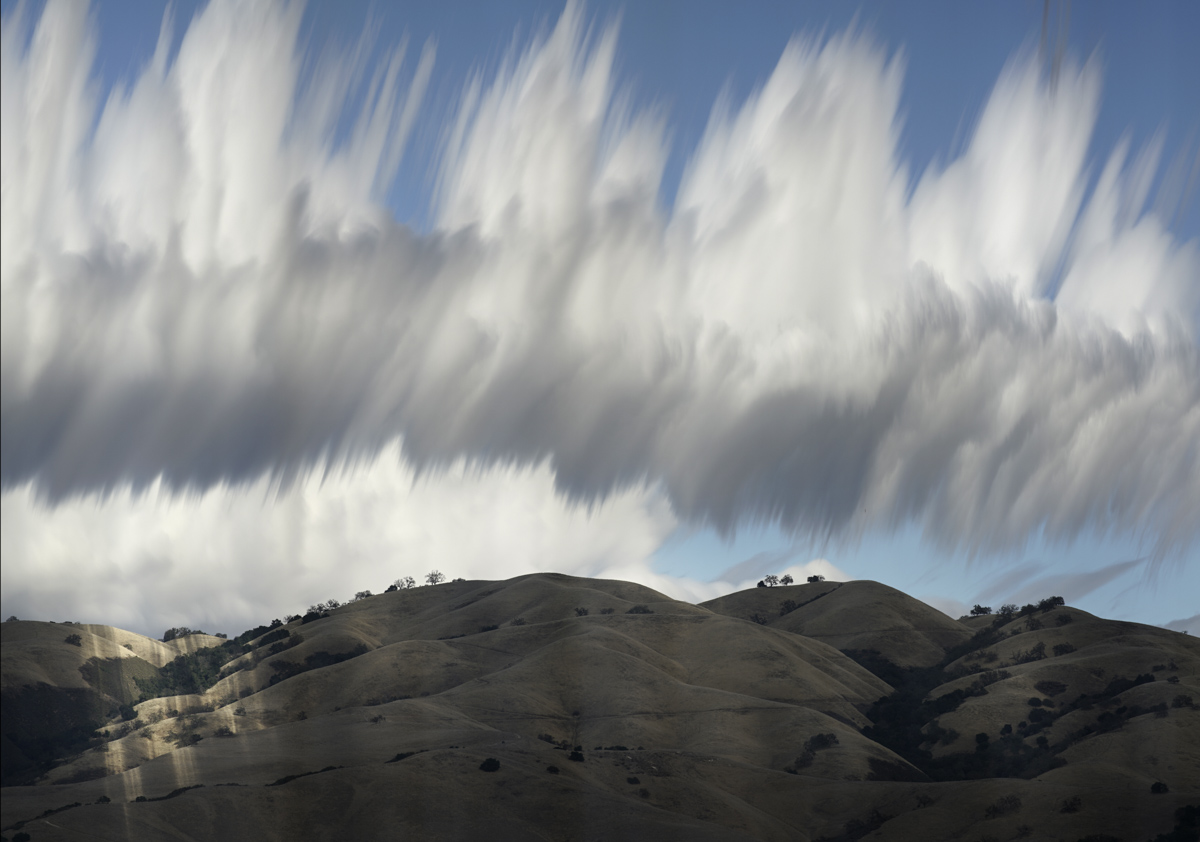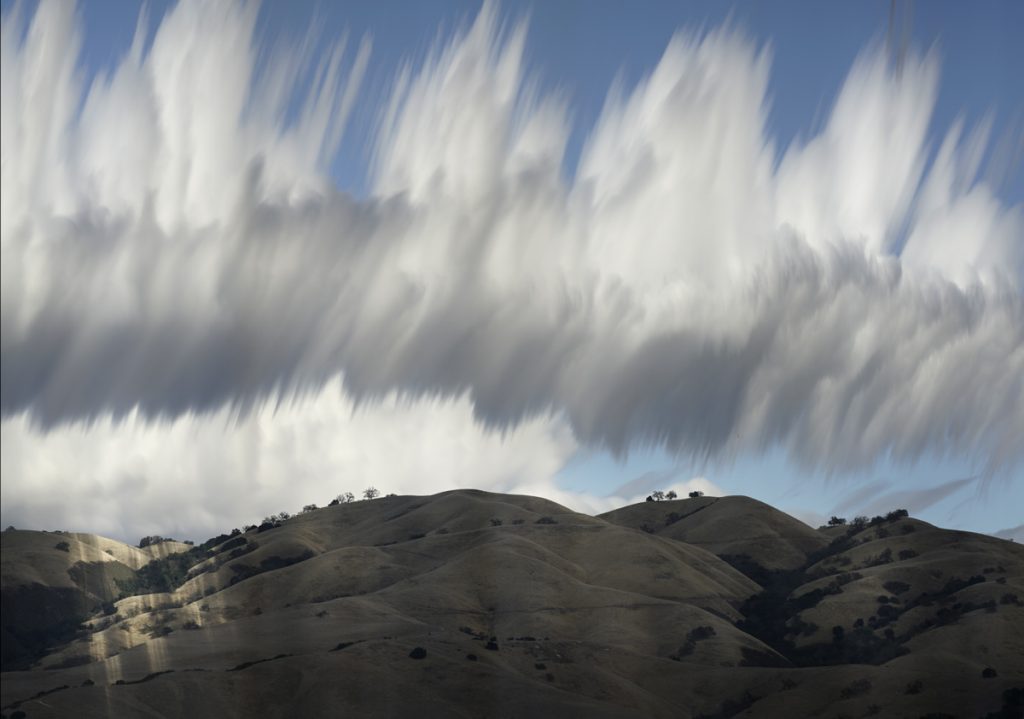 I'm experimenting with varying the synthetic slit width (between 2 and 6 pixels seems to be best) and thus the synthethic scan time, so that the clouds are not completely weird, but don't look natural, either.
During the programming to get a slit that I could move both ways, I made an error that produced this: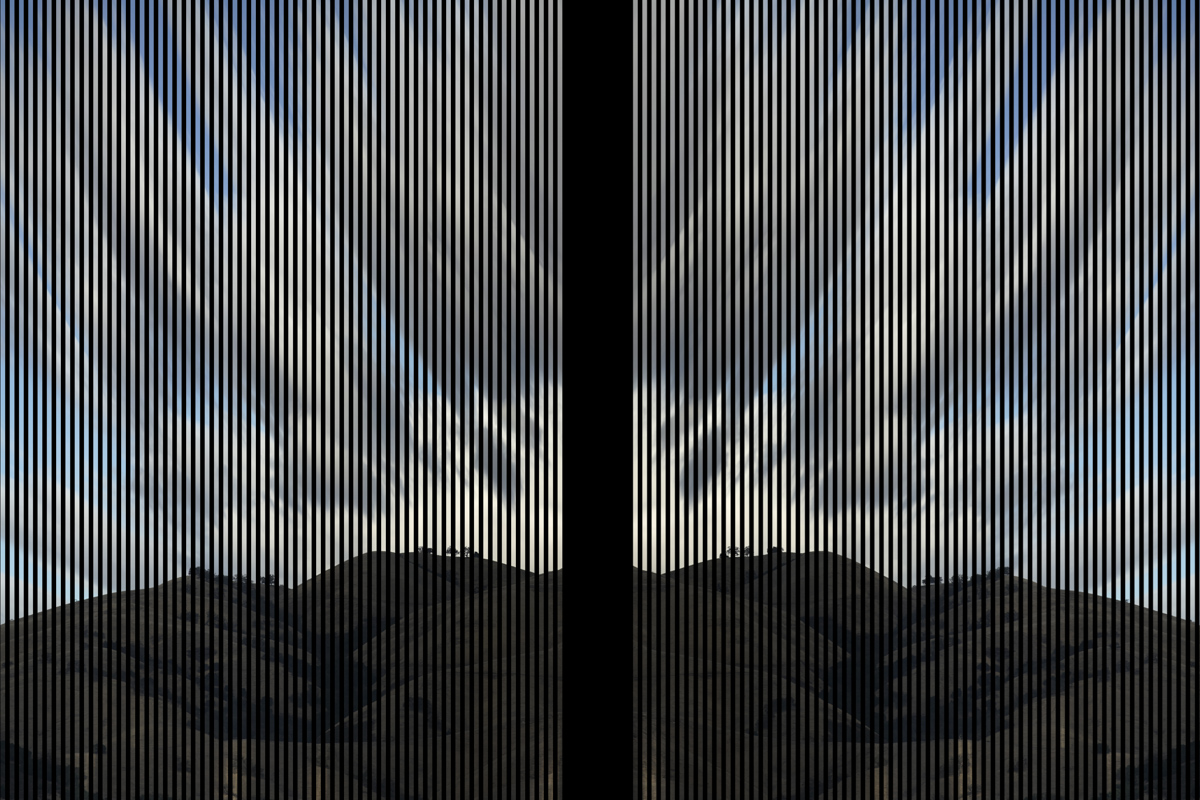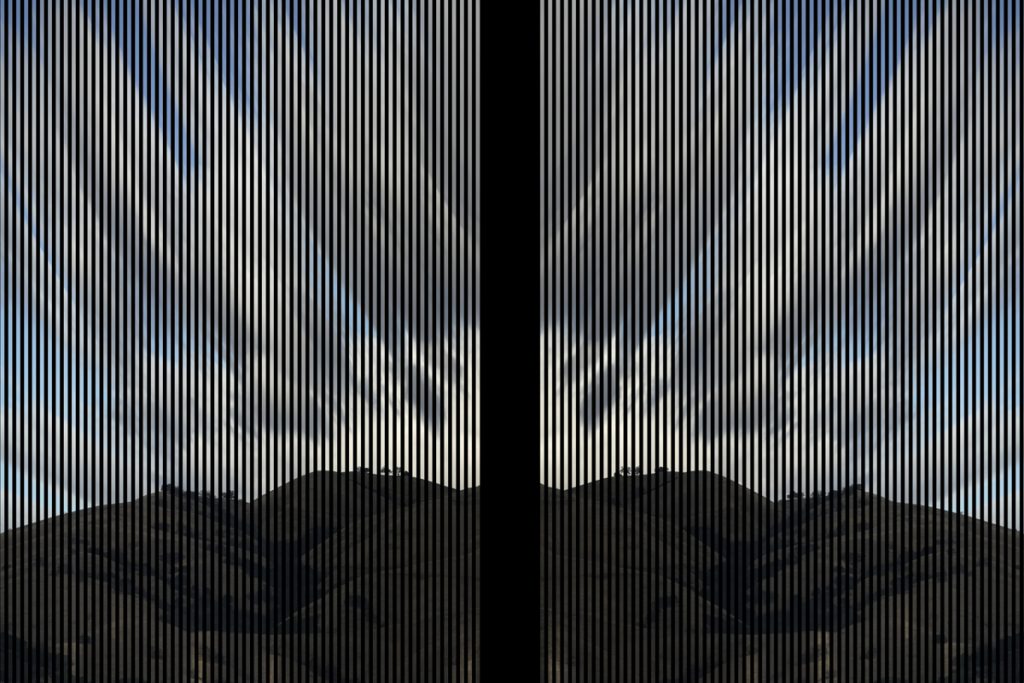 I thought the symmetry was interesting, and I made me wonder what things would look like If I used two synthetic slits, starting together in the center, and moving to the sides: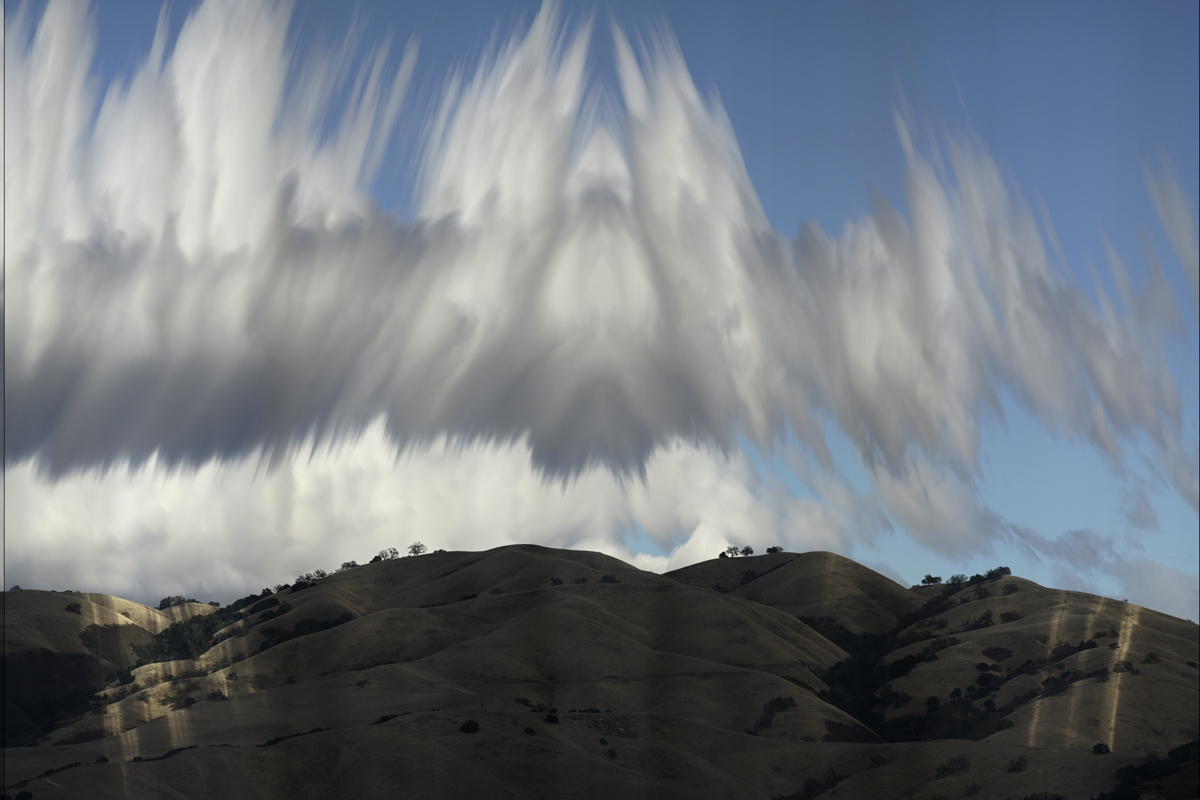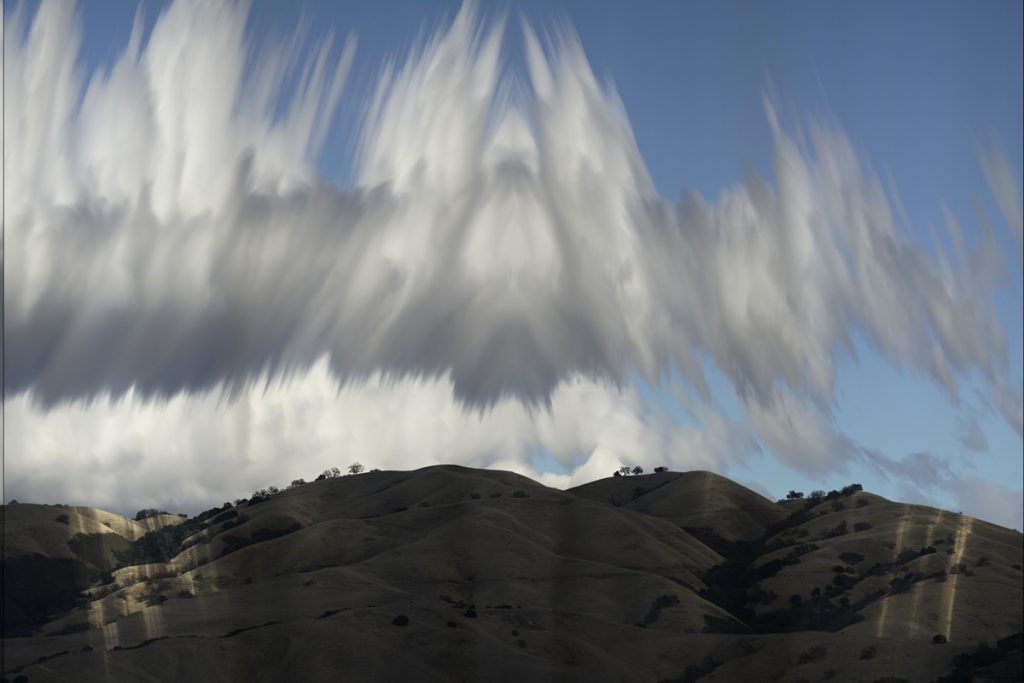 Except in the center, it's missing the symmetry, because the clouds are different places at different times.
Oh, well.