This post is part of a series about some experiments I'm doing combining space and time in slit scan photographs. The series starts here.
This morning I saw a set of images that had been processed overnight, and I got pretty excited. What makes these image so different from yesterday's? I think it the presence of wind shear, which causes the clouds in different places in the sky to move in different directions. Whatever it is, it's working.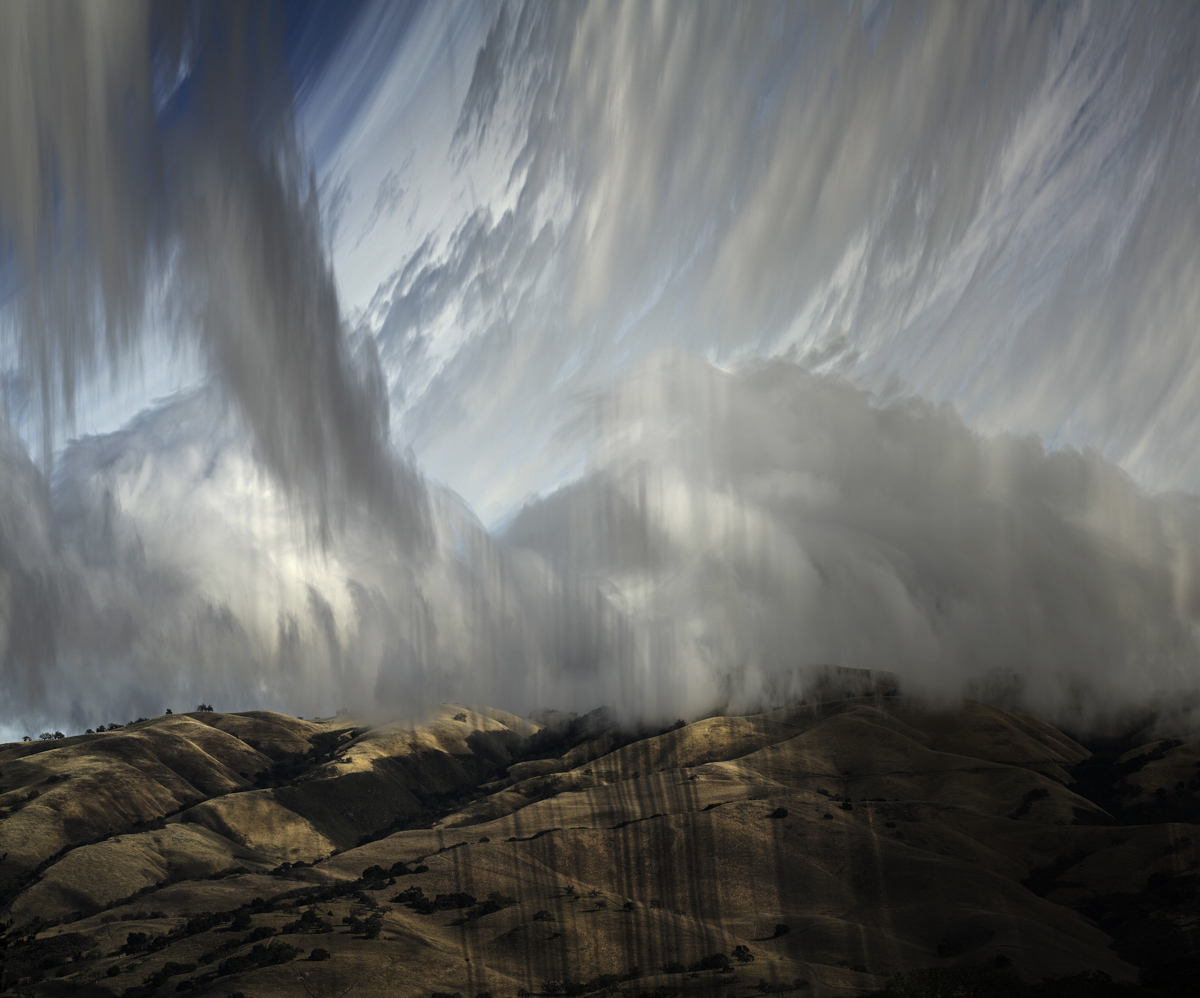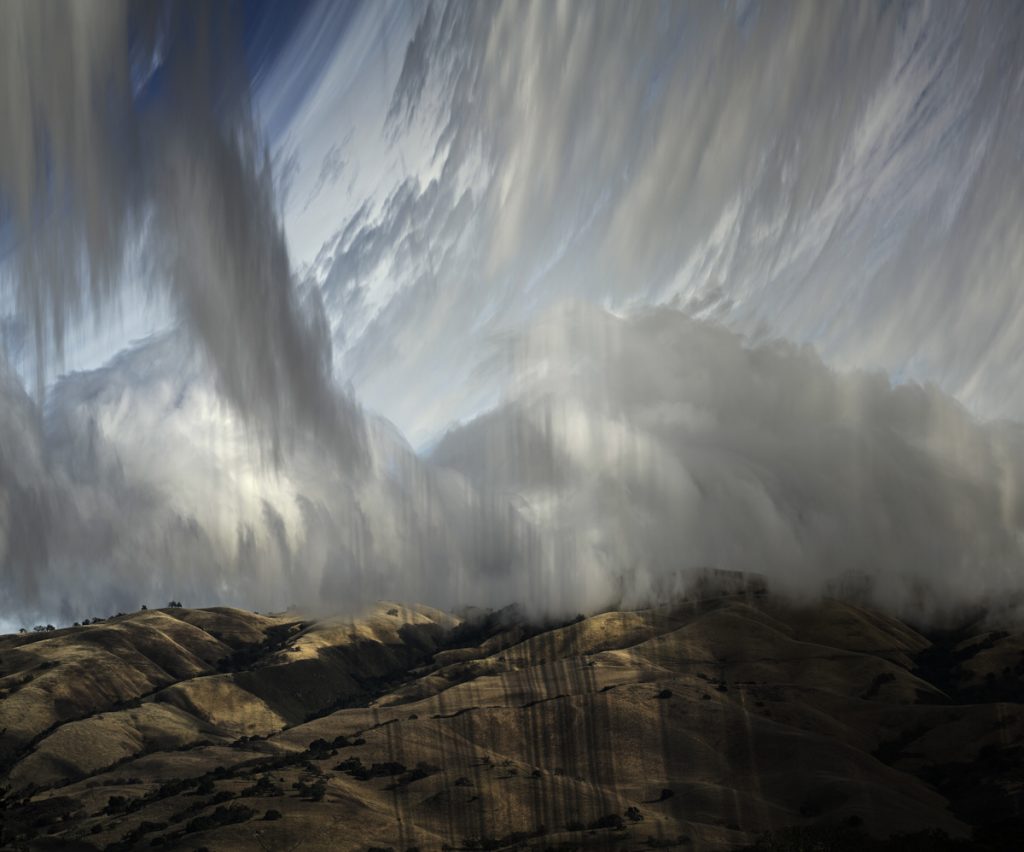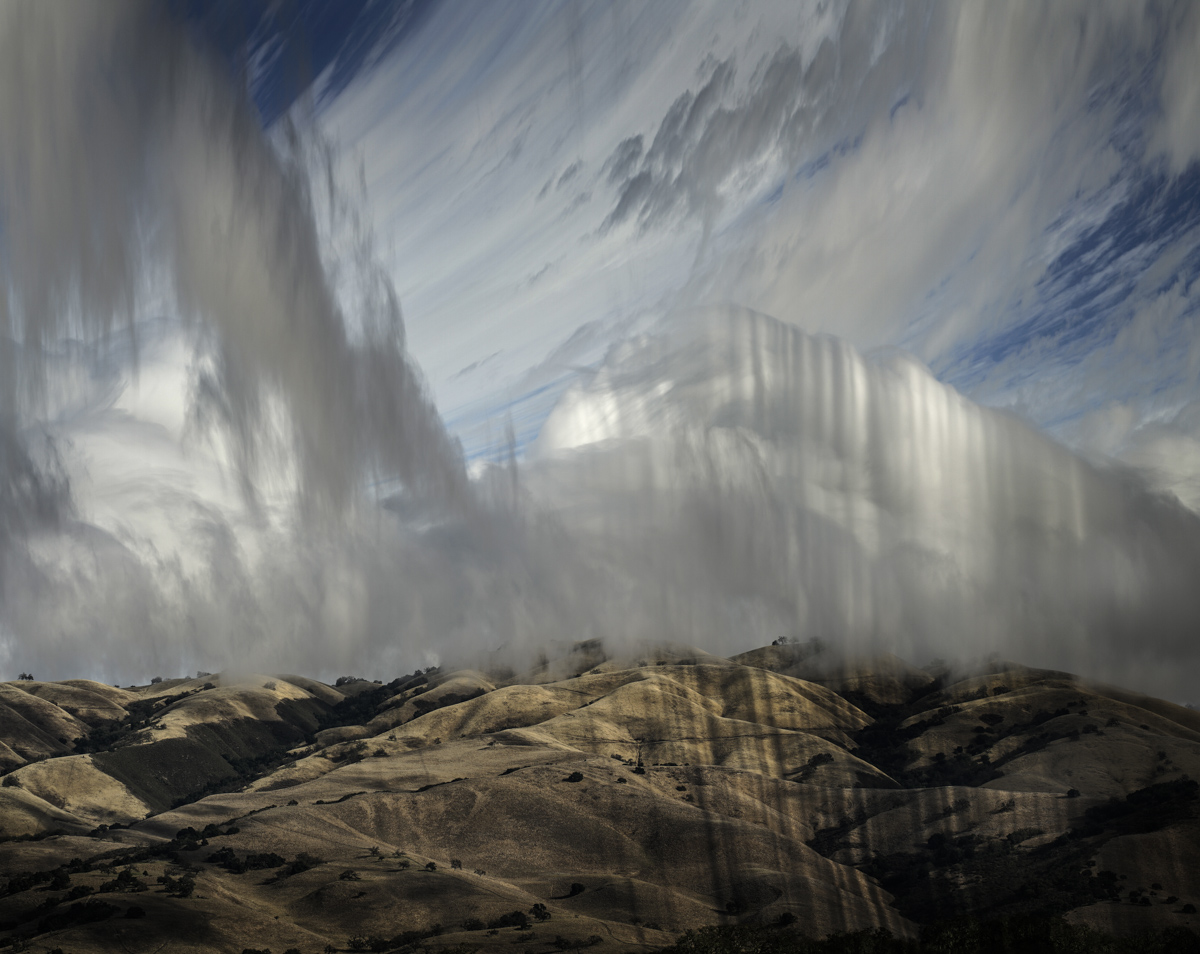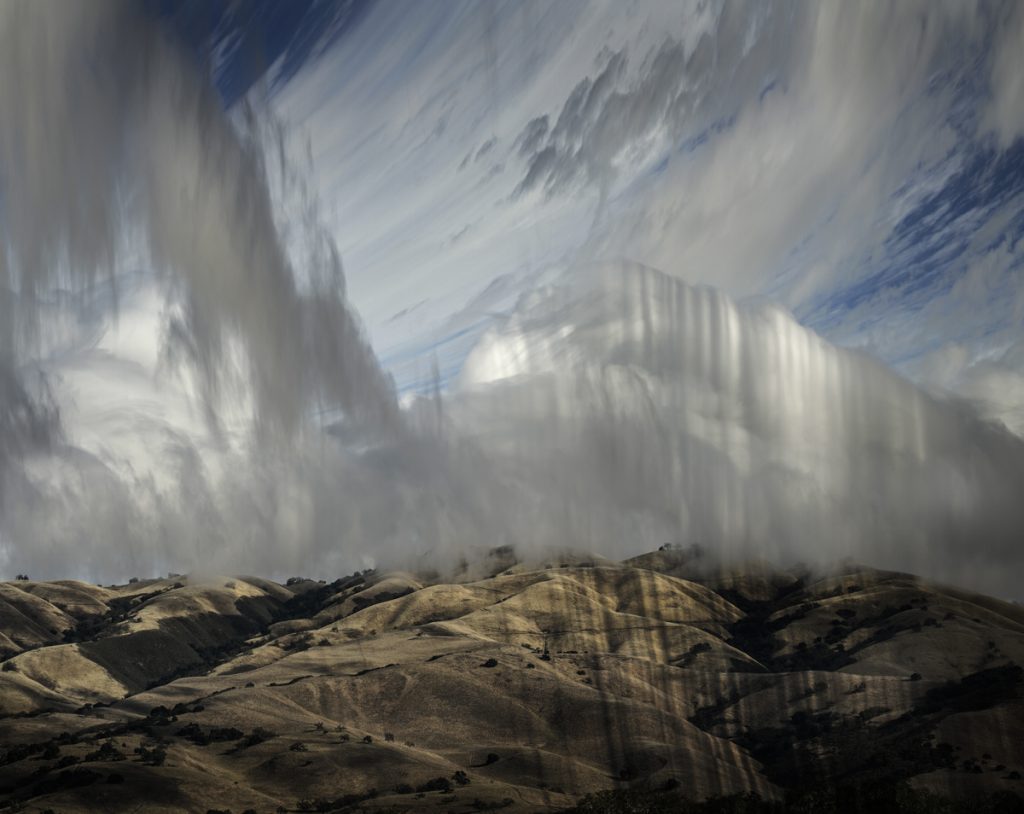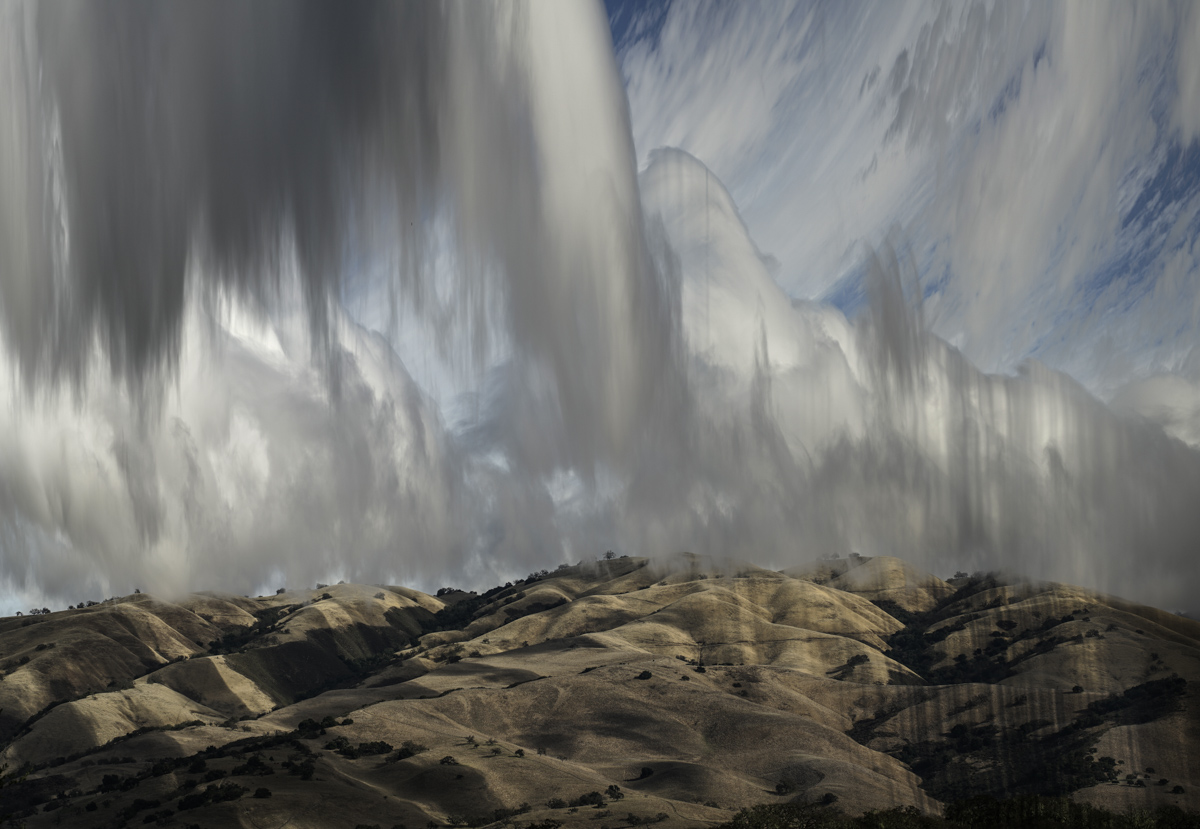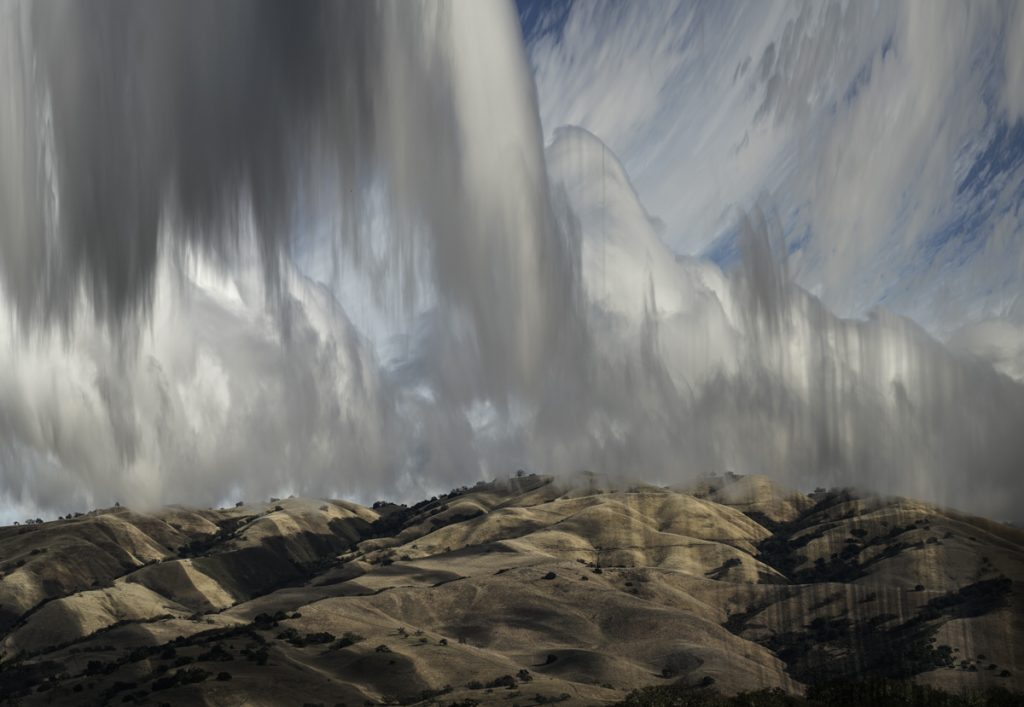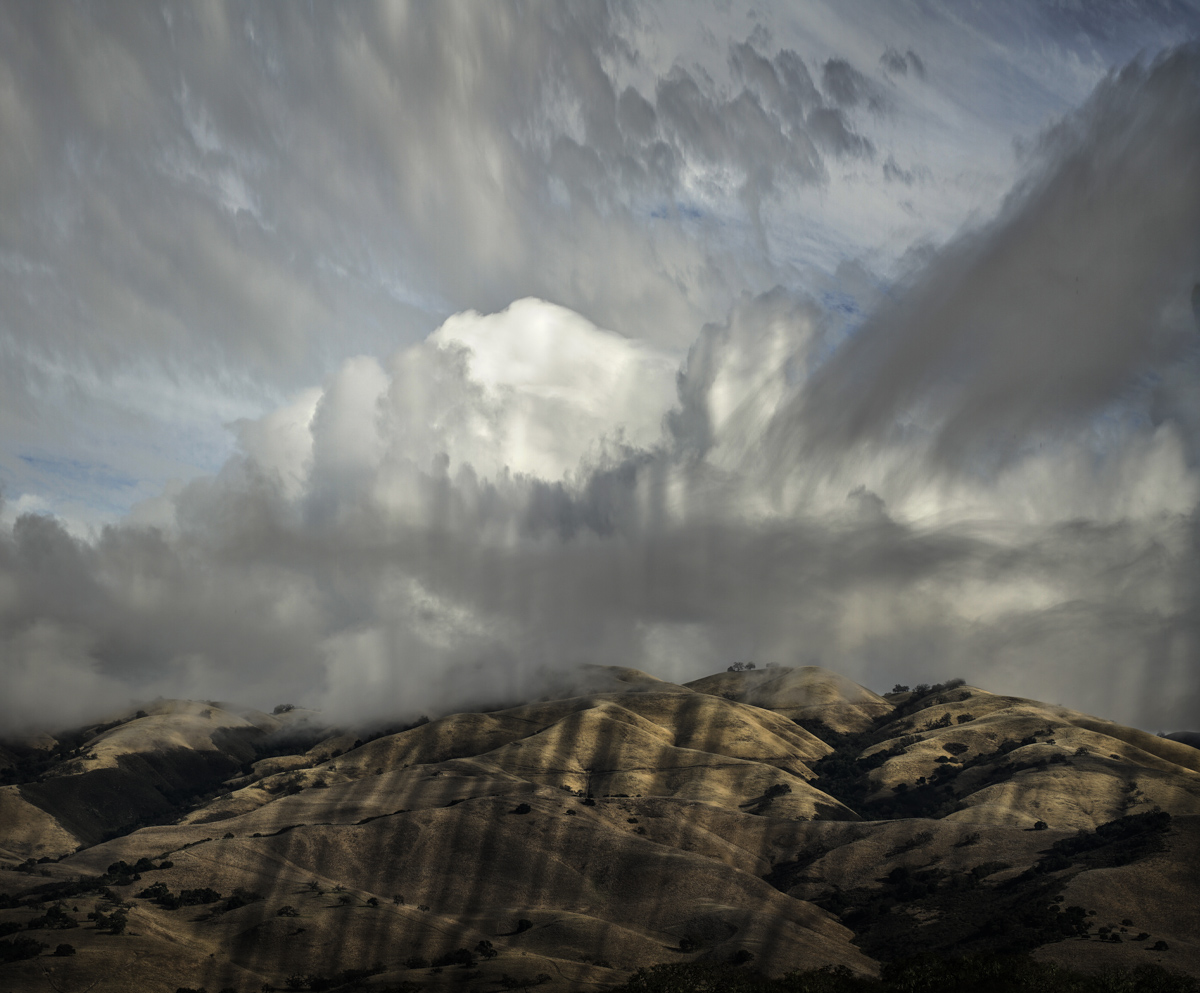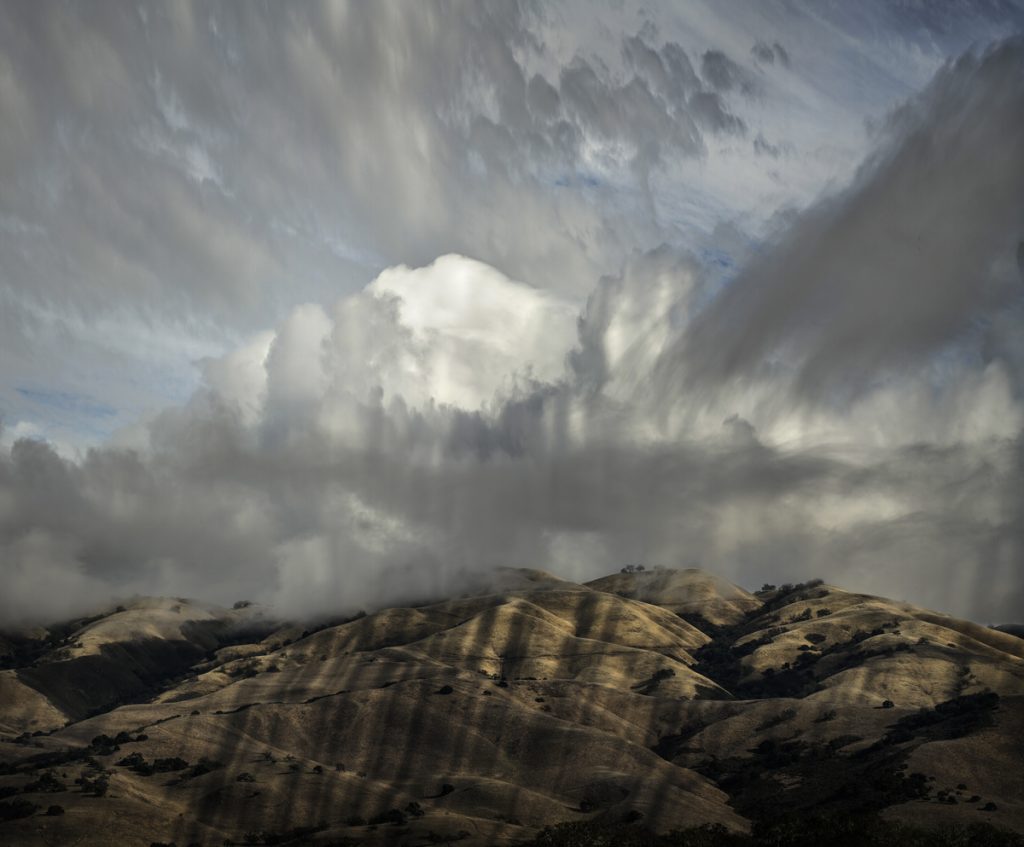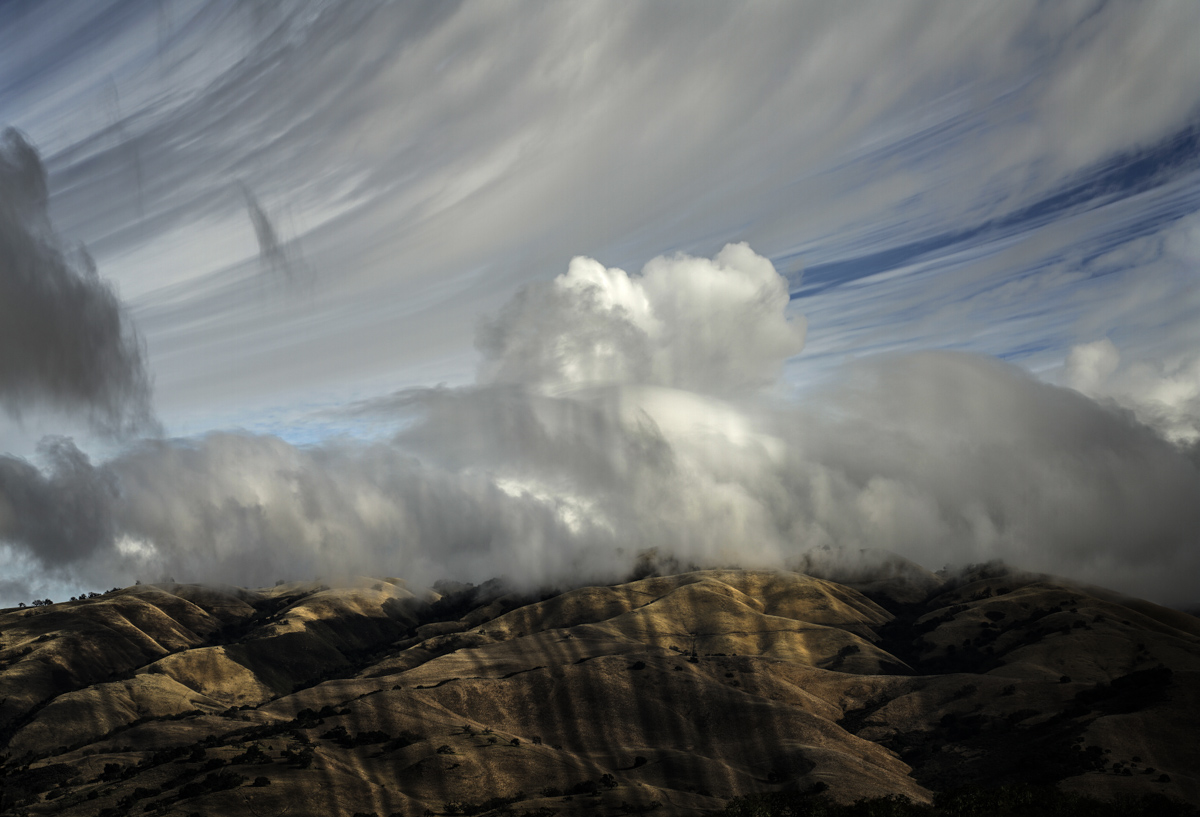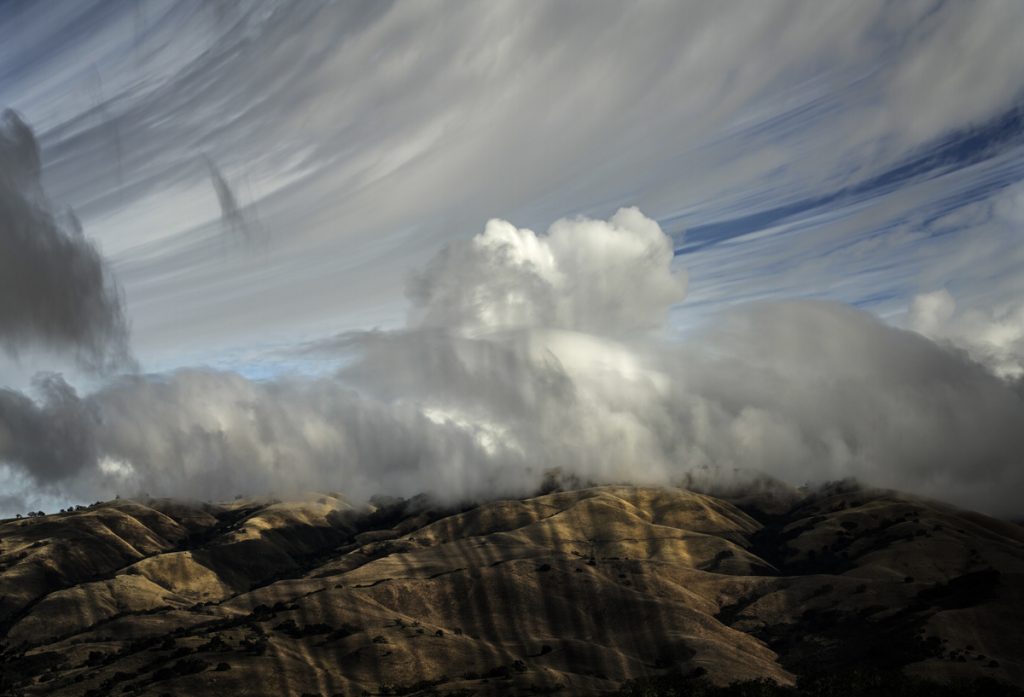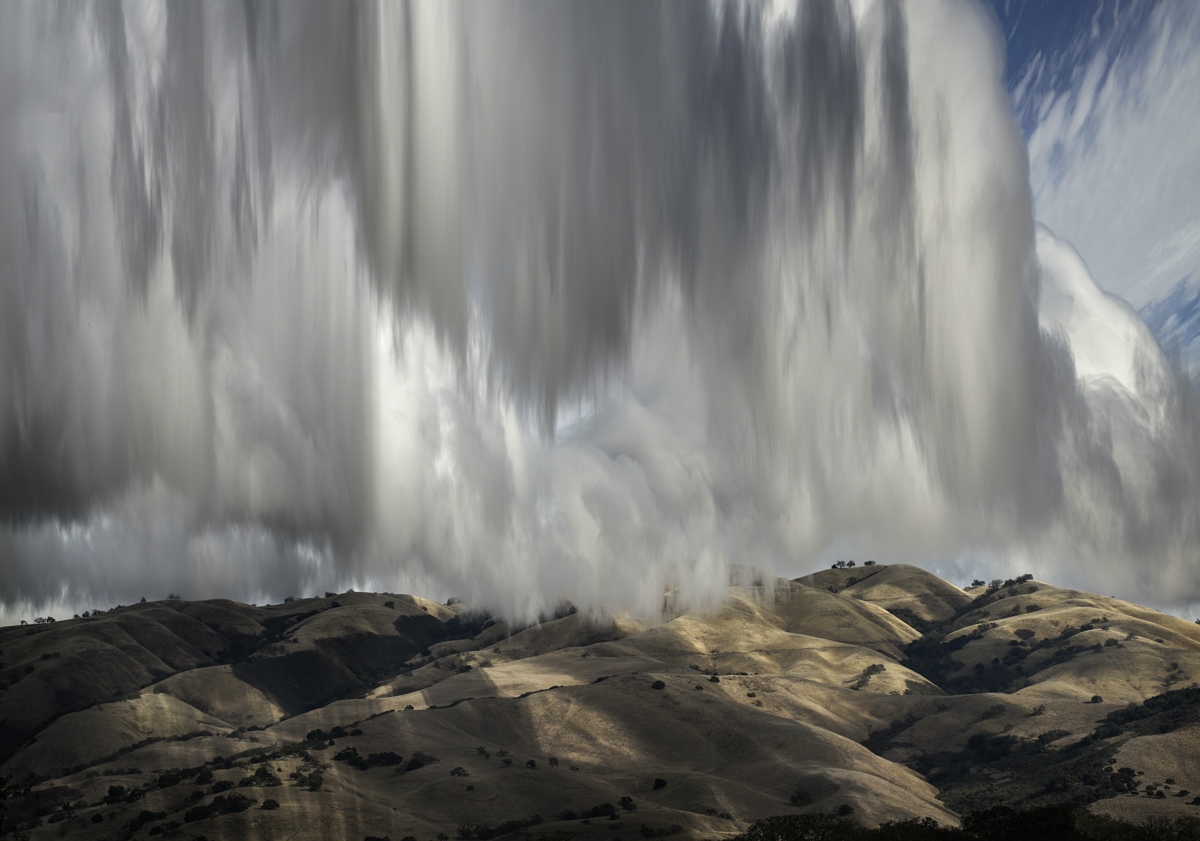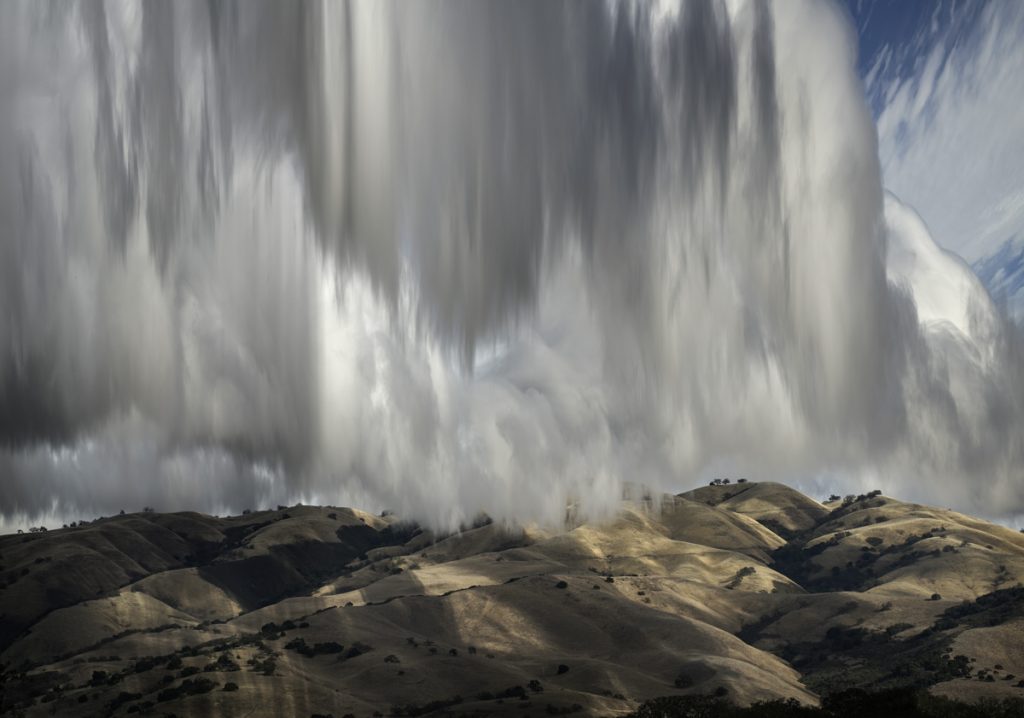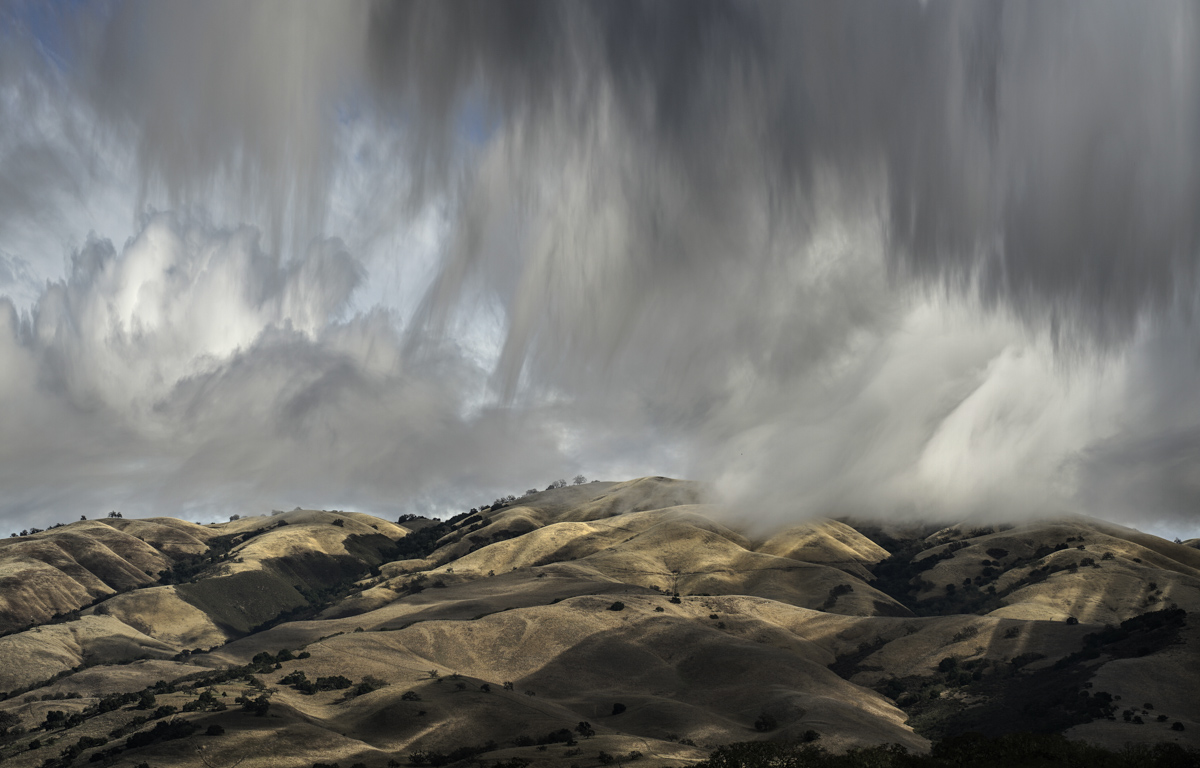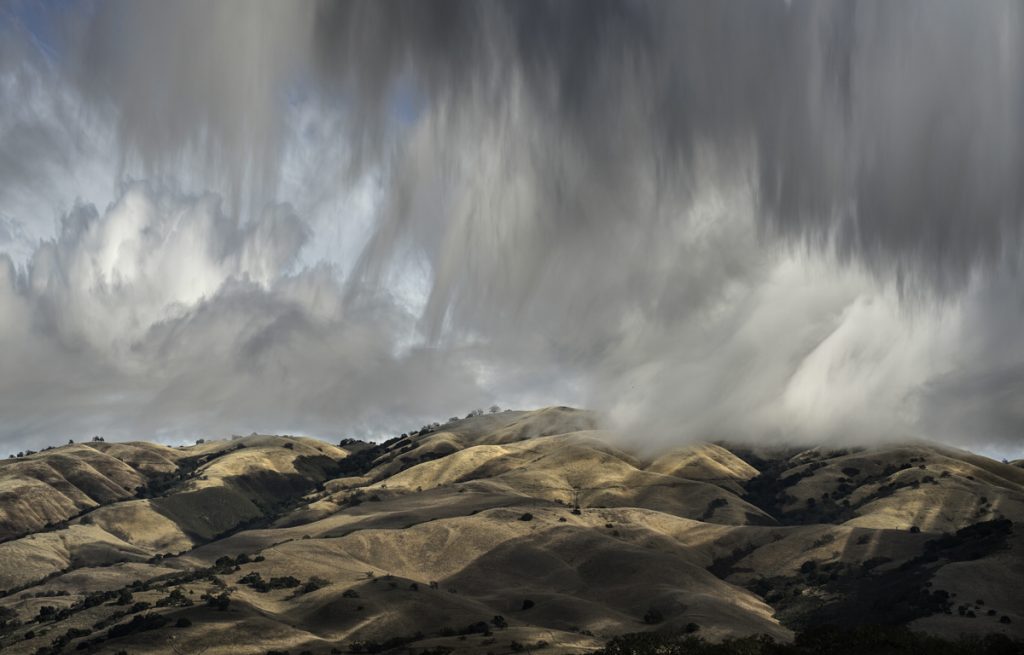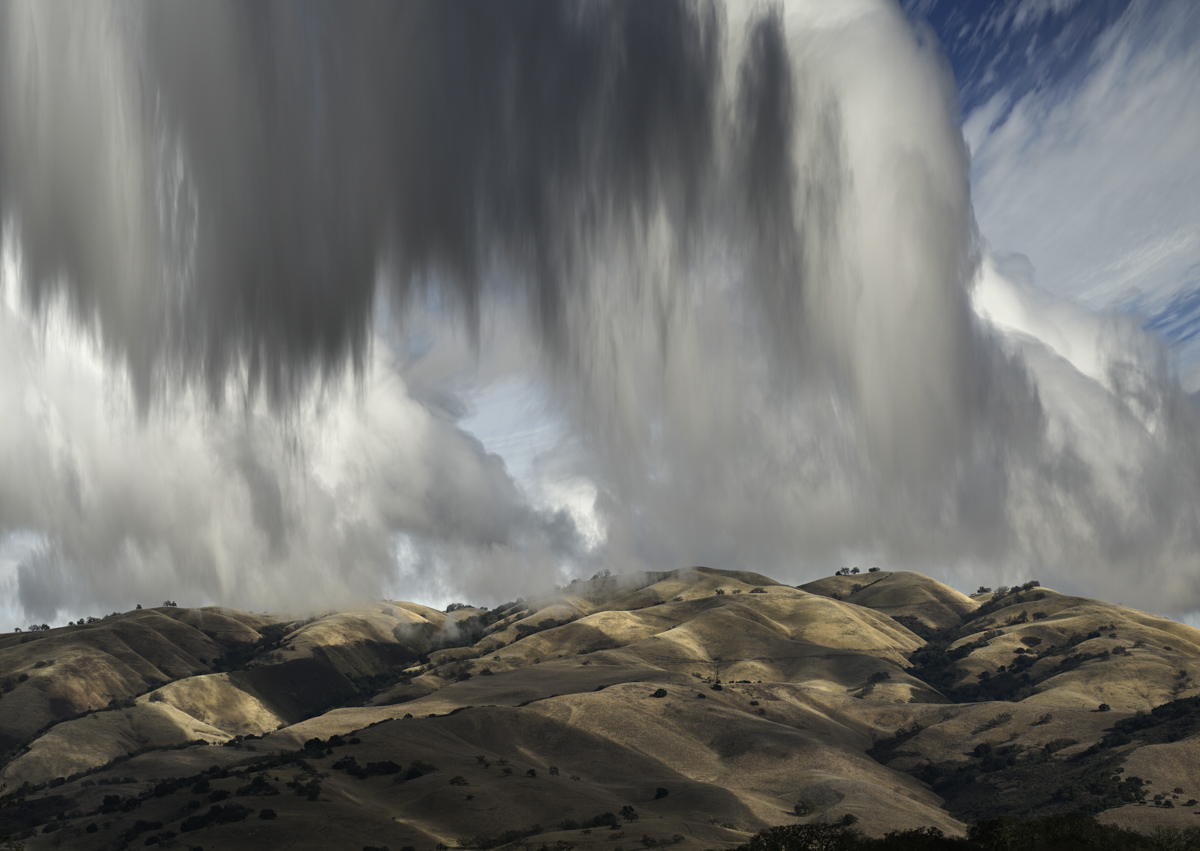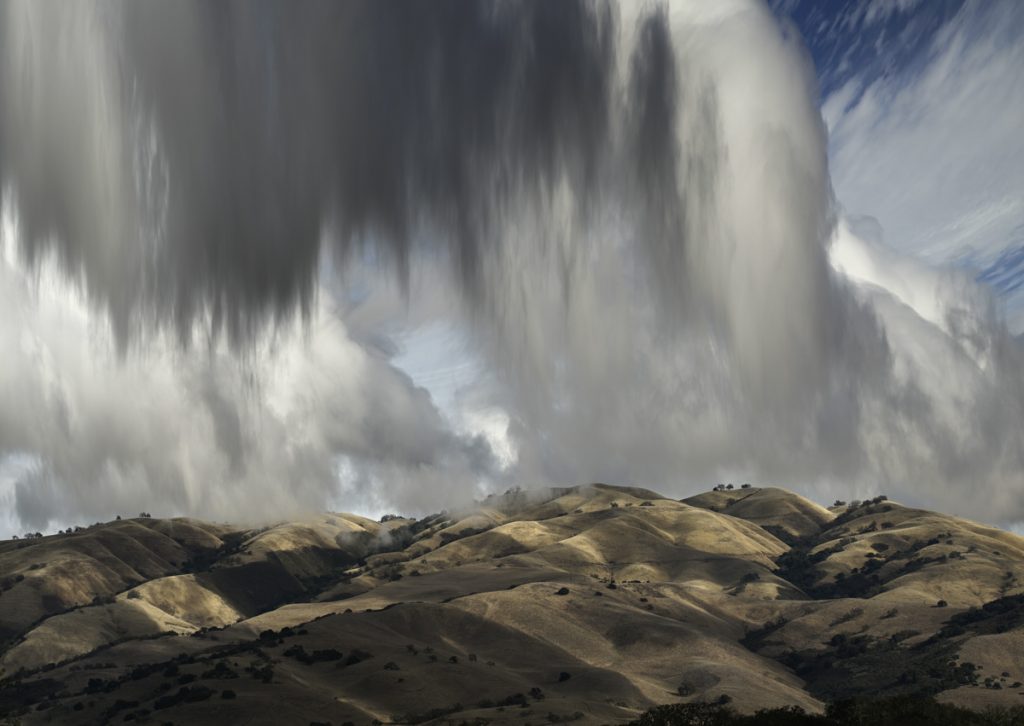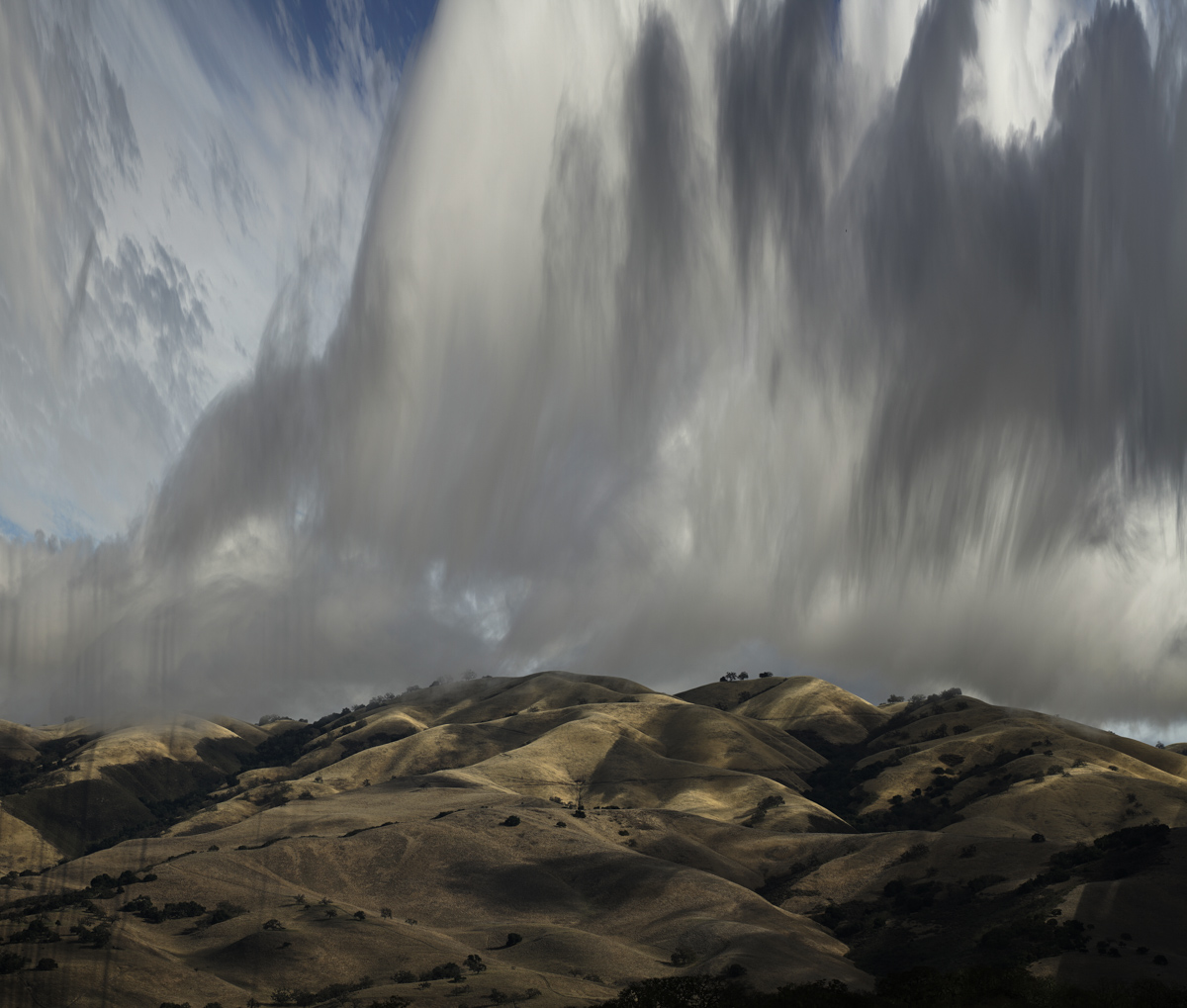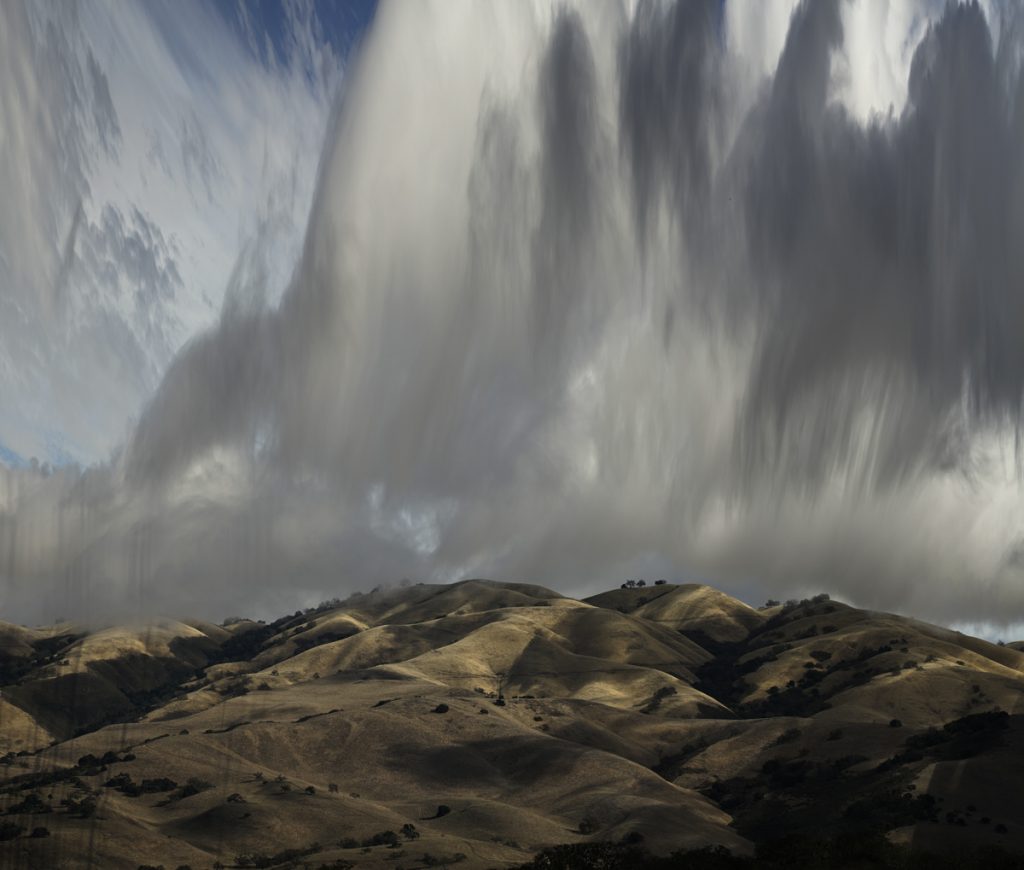 This set of image gives an idea of how many different "looks" you can get out of one set of exposures, and I've only scratched the surface.