In this post, found that, with Lightroom (Lr) development, the Imatest MTF50 results were somewhat dependent on exposure. Compensating for actual exposure changes with Lr development Exposure moves mitigated this to a great extent.
Is the same thing true with DCRAW development? I developed the raw files from the previous 2-stop range in 1/3 stop intervals exposure pull set in DCRAW using the most basic of demosaicing techniques, bilinear interpolation: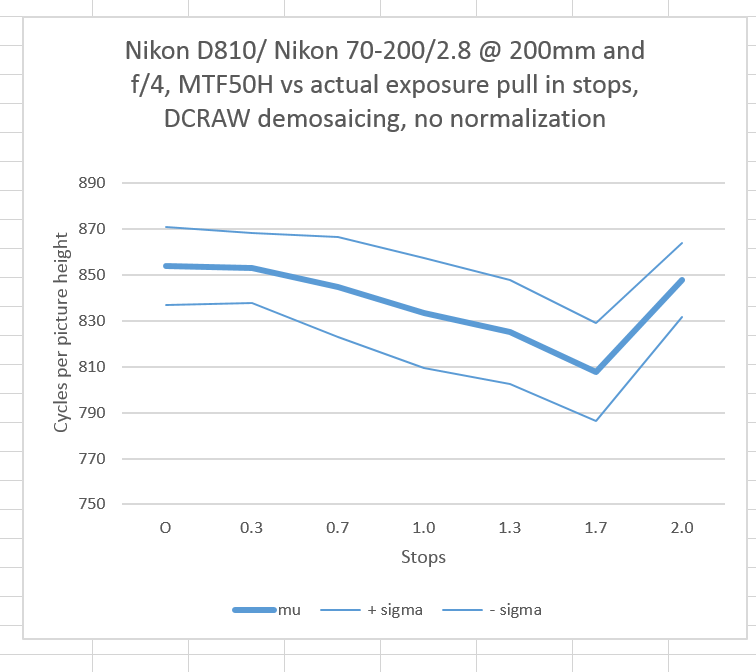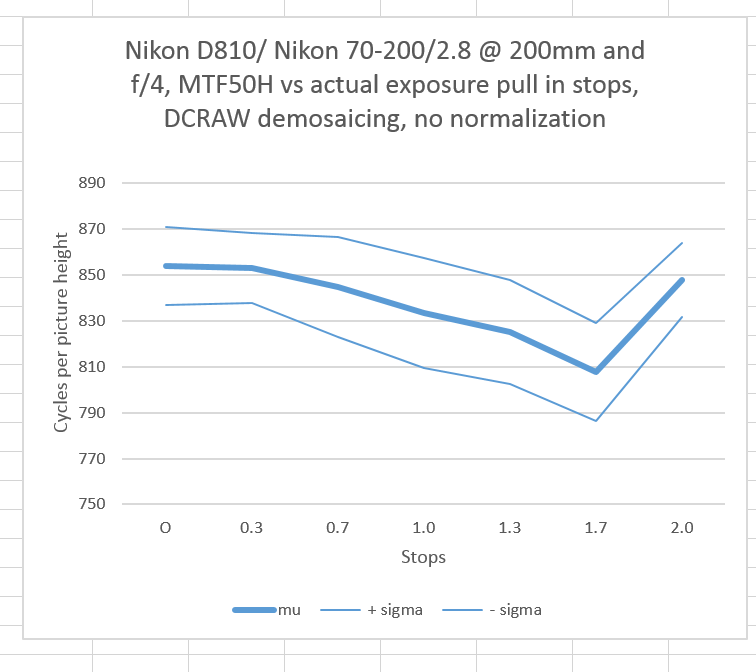 The MTF50 numbers are quite low since bilinear interpolation is no a very sharp interpolation method.
Imatest has a normalization function, I invoked that in conjunction with DCRAW bilinear interpolation: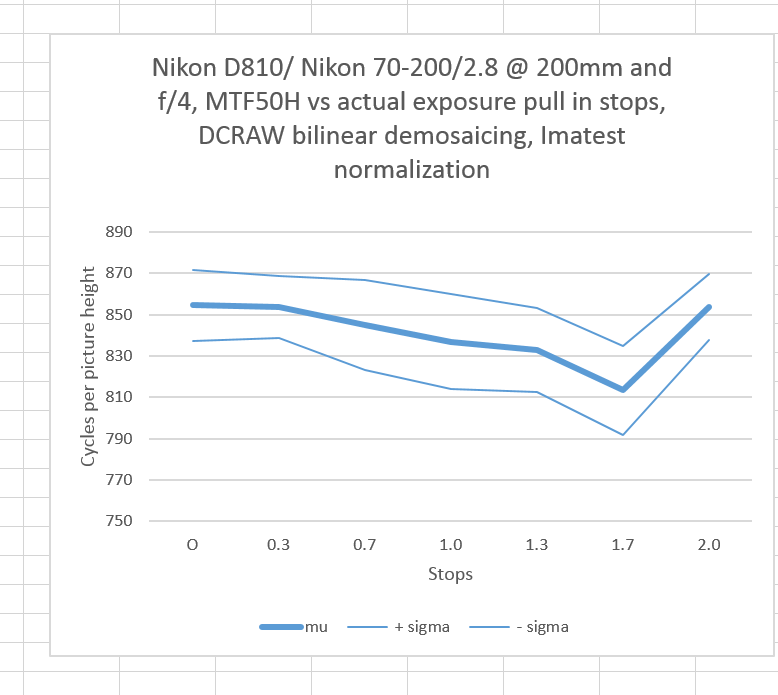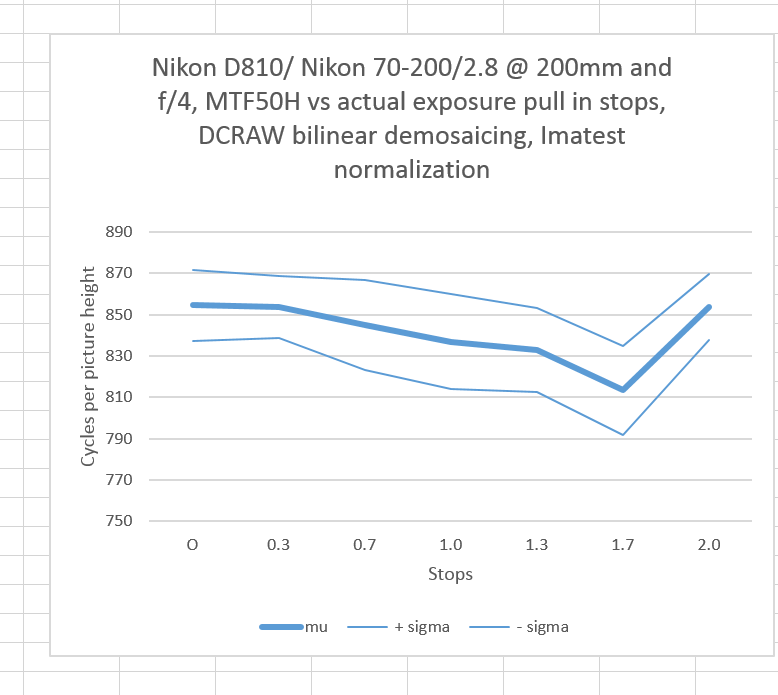 It doesn't look like the normalization makes much difference, This wasn't the case when we were developing in Lr.
In order to make it easier to understand the differences among the various curves, I decided to normalize them all to the mean MTF50 at base exposure (zero stop pull). When I did that, the Lightroom-developed uncompensated curve looked like this: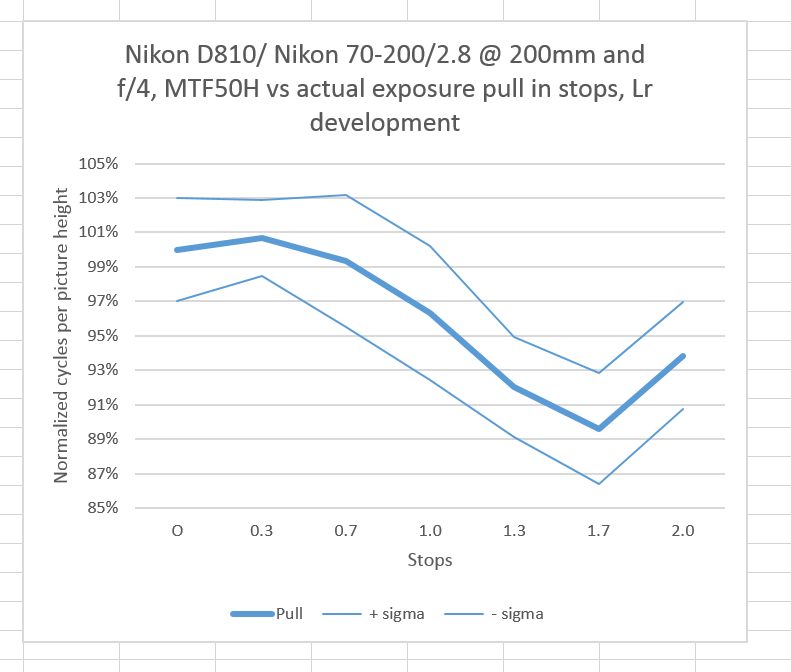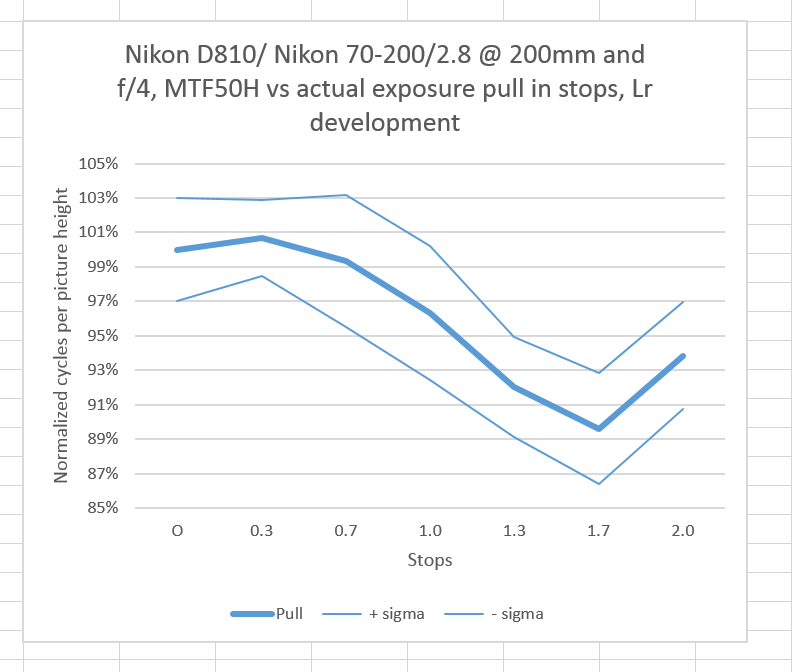 And the curve where the exposure differences were compensated for in Lr looked like this: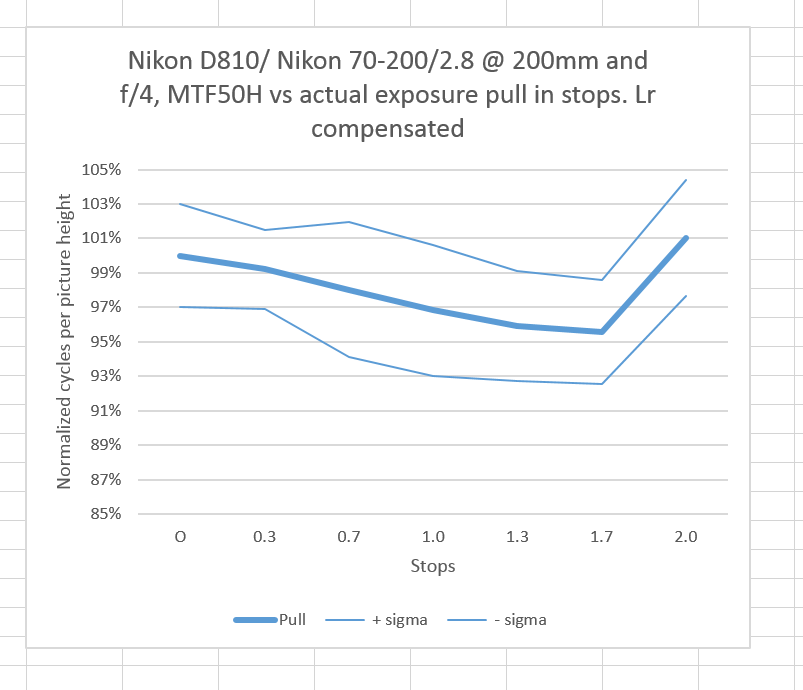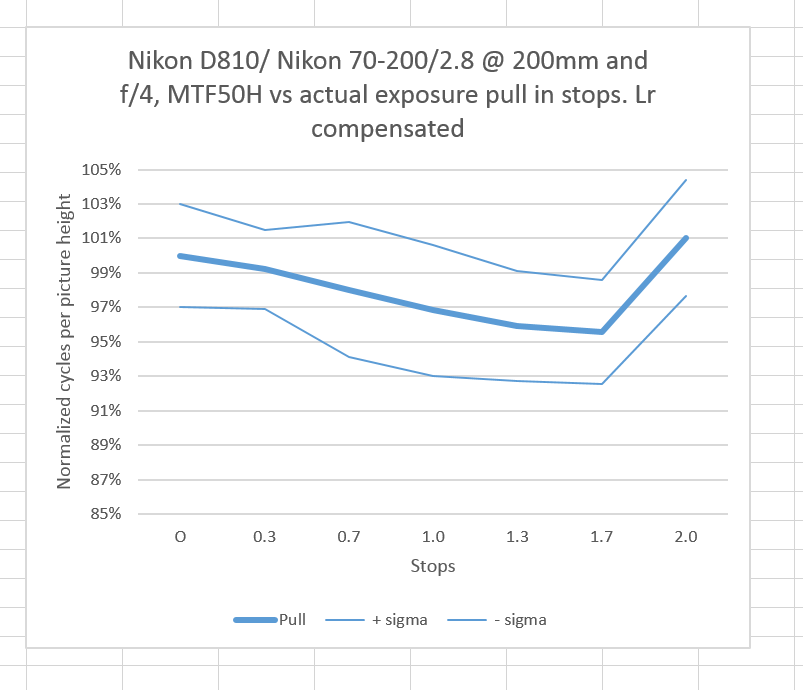 The base DCRAW curve is next: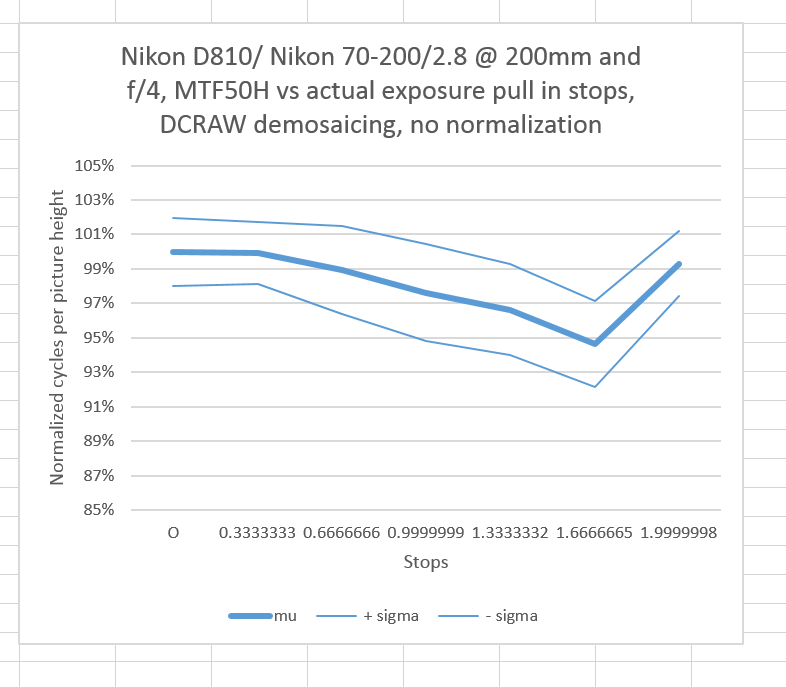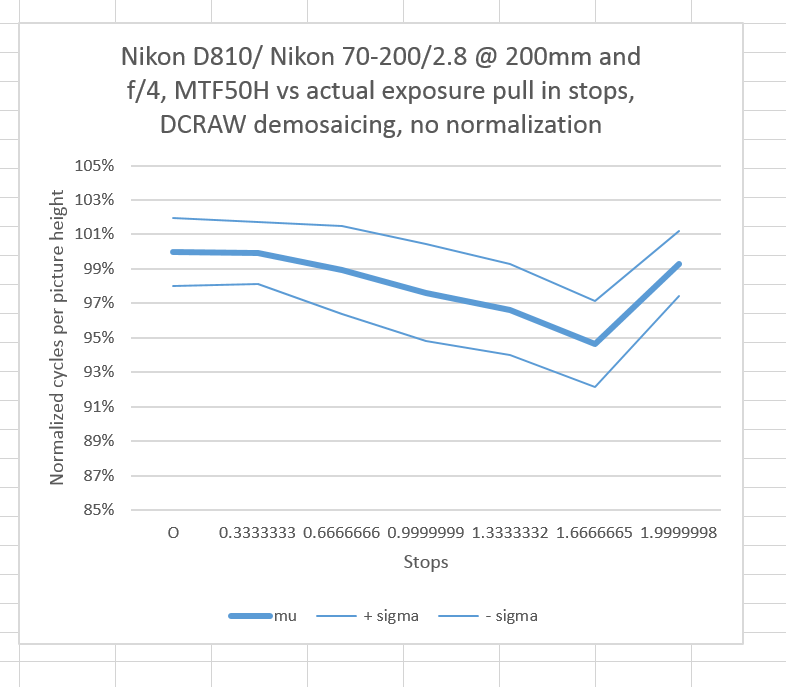 And the Imatest-normalized DCRAW developed curve is here: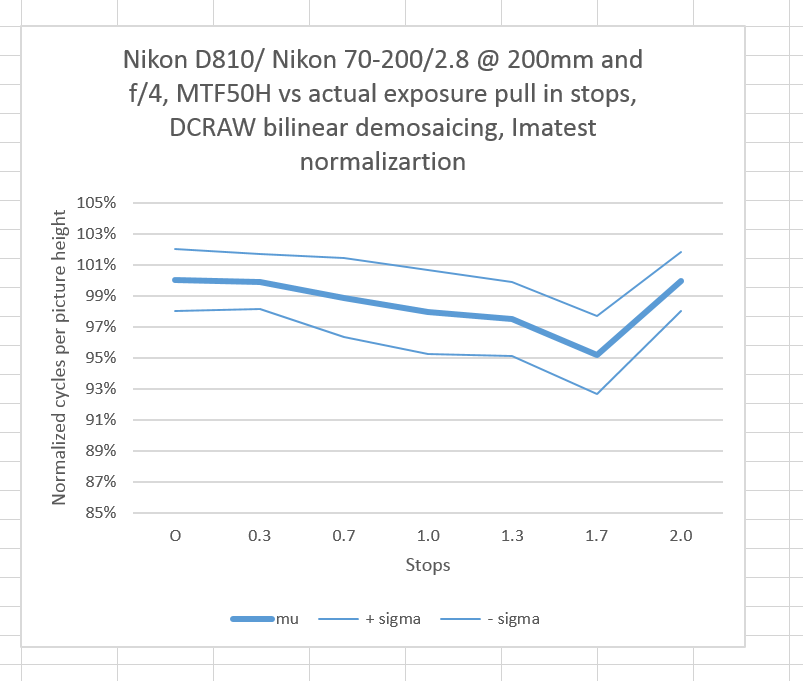 Somewhat surprisingly, the combination of Lightroom development and Lightroom exposure compensation produces the best results.
And what's that kick up at the two-stop pull? I don't have the foggiest. And, even worse, I expect that if I ran the test again, it wouldn't be there.