Today's cameras are marvels. It's hard — impossible? — to find a truly bad one that costs more than, say, a thousand bucks. And there are plethora of truly great ones, cameras with capabilities that were the stuff of science fiction a generation or two ago.
Today, I'm going to tell you about the worst camera I ever owned. Well, the worst camera with serious photographic pretensions. Some folks would call the Brownie Hawkeye that got me started in photography a bad camera. I think of it more as a camera with low aspirations. My first 35 mm camera was an Argus C3. Some would call that little Bakelite brick of a camera a cruel joke. But it was just trying to be a basic, cheap (really cheap) starter camera.
In 1983 I was using a 6×6 Hasselblad, and decided that I wanted to get into large format field photography. I'd had a Speed Graphic previously, so I knew what I was getting into, but I wanted a camera with more movements. Sinar had introduced what they called a field version of the well-respected P series, the Sinar F. Like the P, it was a monorail camera but it dropped the geared movements in favor of friction locks, saving weight and lowering the manufacturing cost.
When I described my needs to my favorite salesman at Keeble and Shuchat (RIP), he recommended the F. I bought it, Nikon 210mm and 90 mm lenses, two lens boards, a dozen holders, a Polaroid back, and a big Sinar fiberglass box to carry it with. I already had a Gitzo tripod and a Pentax spotmeter. It was immediately apparent to me that this was not a camera that wanted to venture very far from the car, but I thought I could manage a few hundred yards.
Here I am my very first day in the field with the Sinar F.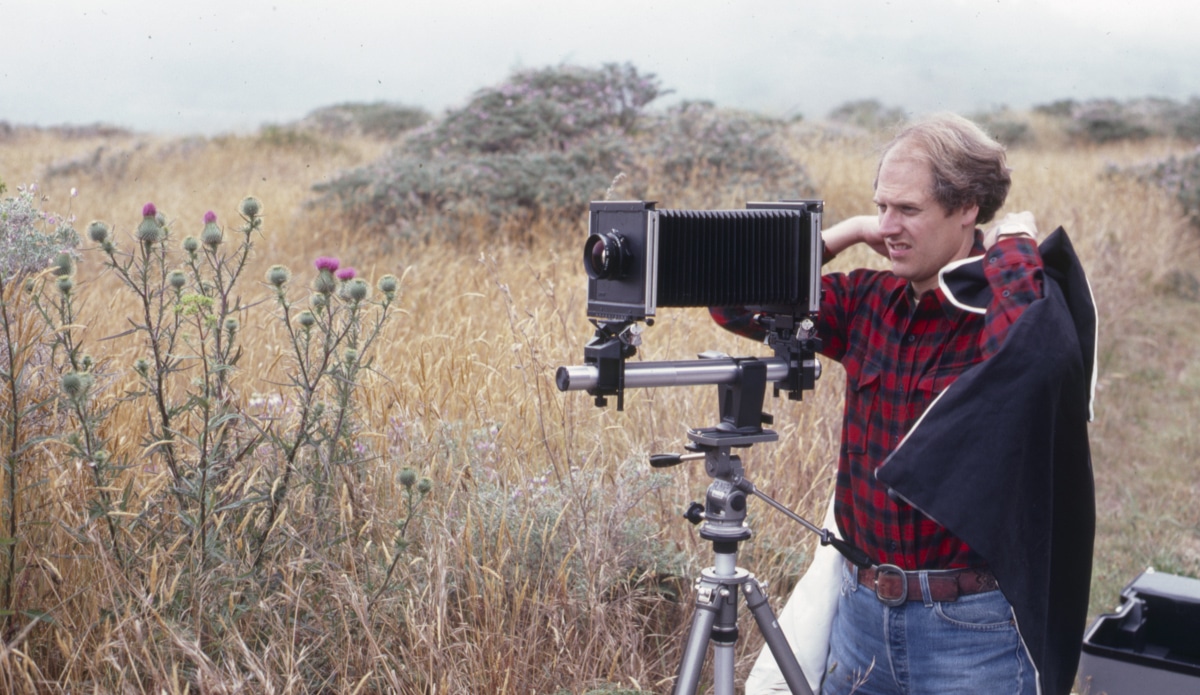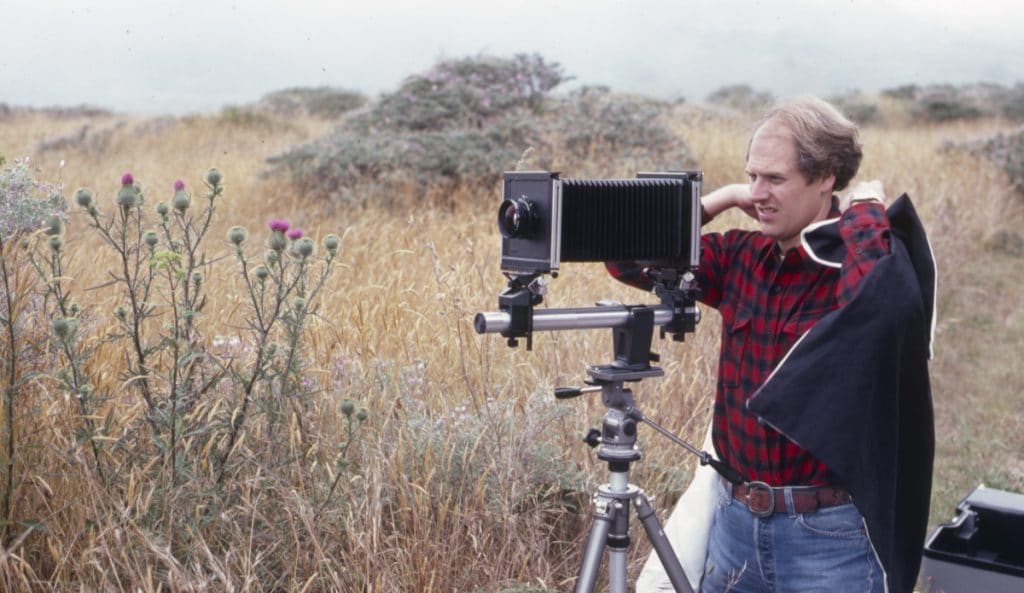 I soon discovered that this camera took a long time to set up. The movement locks were none too strong to start out with, but what made matters much worse was the fact that, to store the camera in the case, the front and rear standard had to both be aligned parallel to the rail (ninety degrees from their operating position). To do that, you had to disconnect at least one end of the bellows. I practiced and practiced, but never got very fast, and got tired of watching the light change from great to blah as I was setting up for the shot.
I did find one good use for the case, though: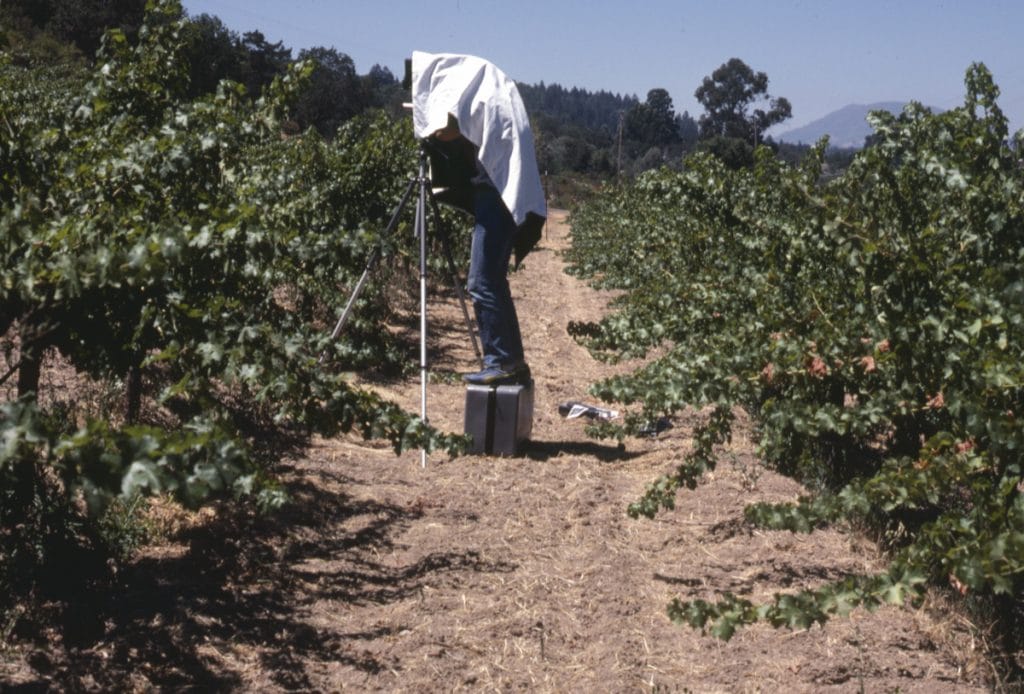 Here I am waiting for a Polaroid to develop and hoping the fog stays photogenic.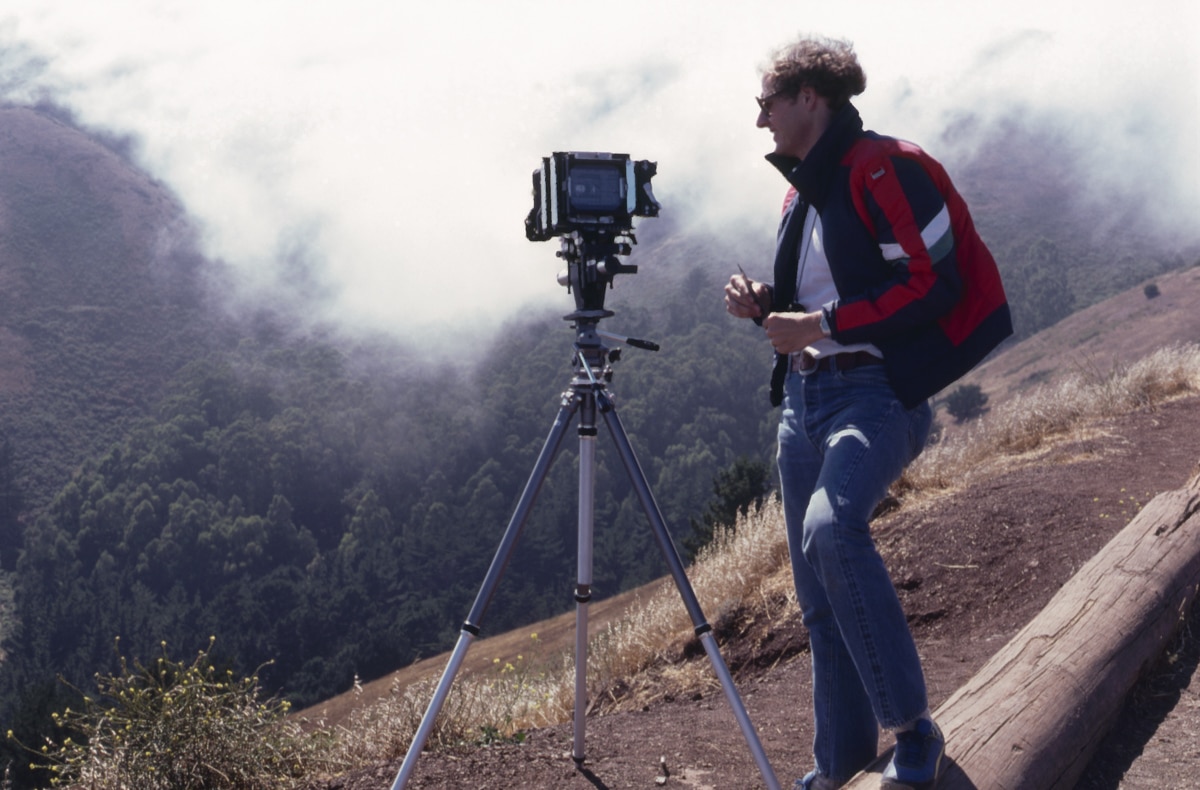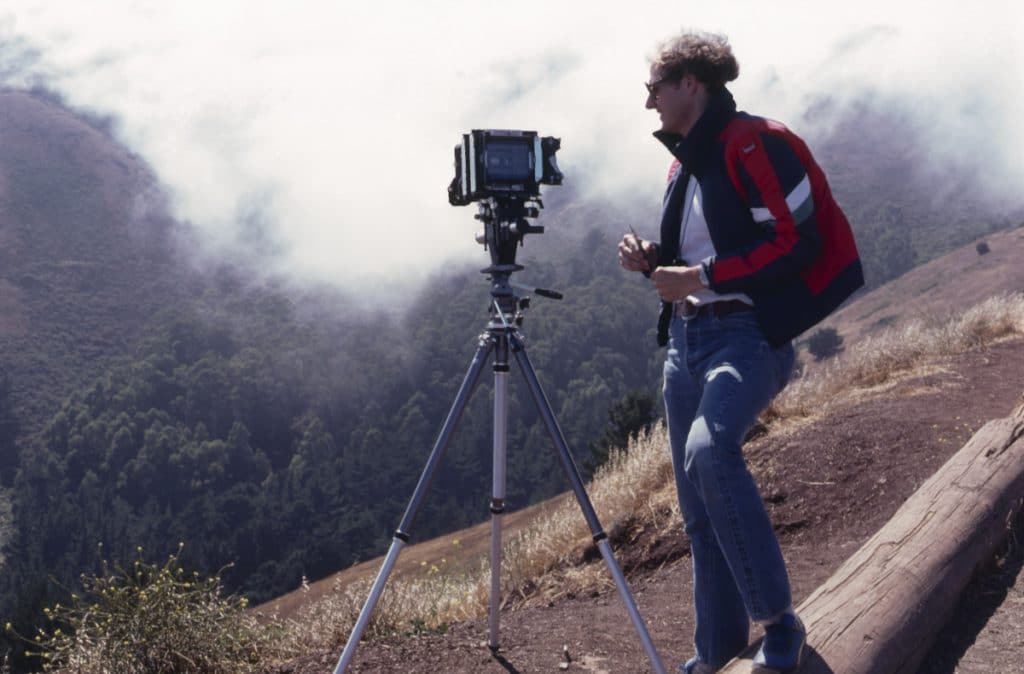 After I had the camera set up, I had to center the movements, and that took a while.
So, let me check the boxes.
Bulky? Yep.
Heavy? That, too.
Slow to set up? Right.
I call that three strikes.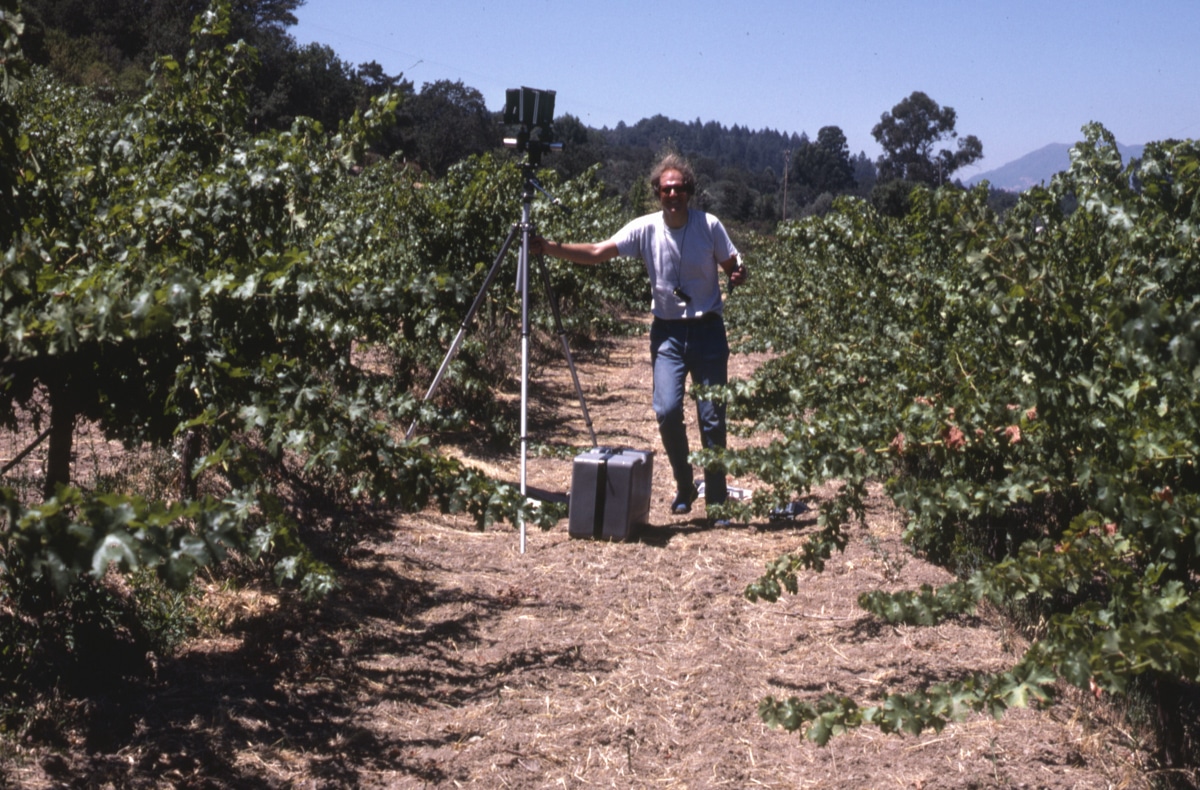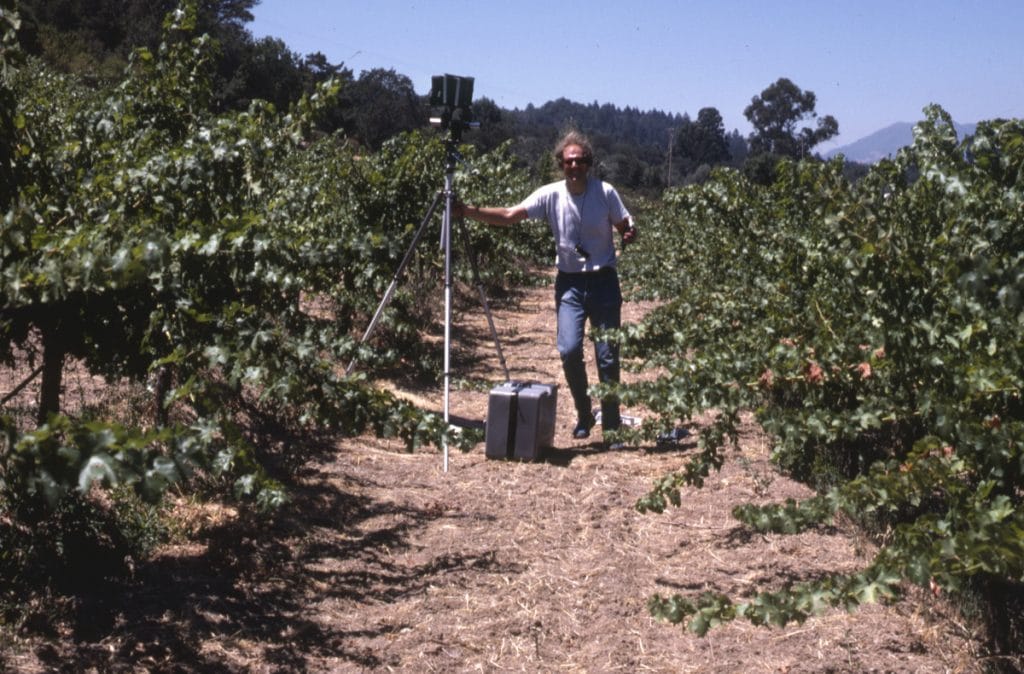 This would have been a perfectly fine studio camera for a photographer who couldn't afford a Sinar P. So in calling it a bad camera, I really mean it was a bad field camera for someone like me.
After two years of struggle, I bought a Linhof Master Technika. I was never so happy to be done with a camera as I was with that Sinar F.