The day before yesterday, Lloyd Chambers published an alert about NEX-7 color shifts that vary with aperture. You can read it here Yesterday, he published an extensive set of photographs showing the effect for many M-mount lenses. To see the report, you'll have to subscribe to his Digital Advanced Photography report. I recommend that you do that.
I have confirmed the effect. The changes from the baseline, f/8, results take place mostly at wide apertures, and in general show a strengthening of the "purple corner" effect. This is not simply an artifact of his or my test methods, which are different from Chambers'. You can see it in the real world.
Here's a picture of a frosty meadow made with the NEX-7 and the 35mm f/2 M-mount Zeiss Biogon at f/2: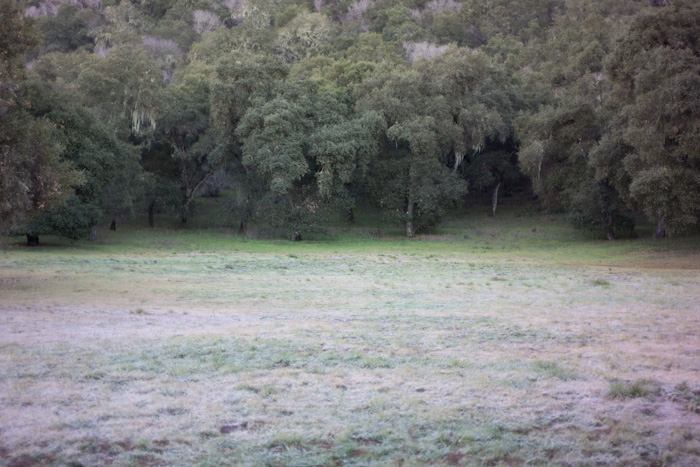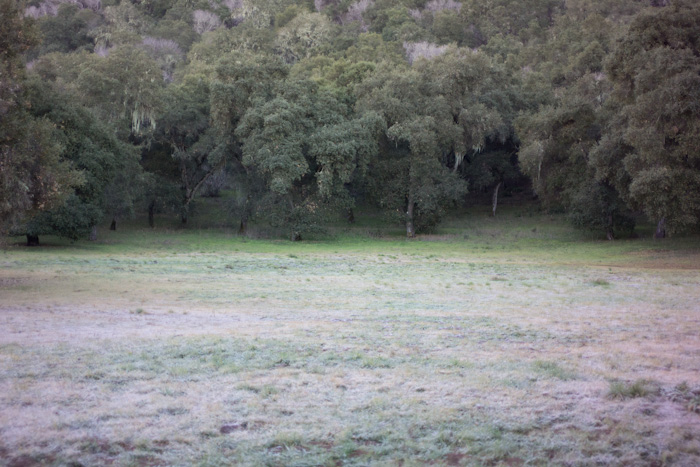 Here's the same scene at f/8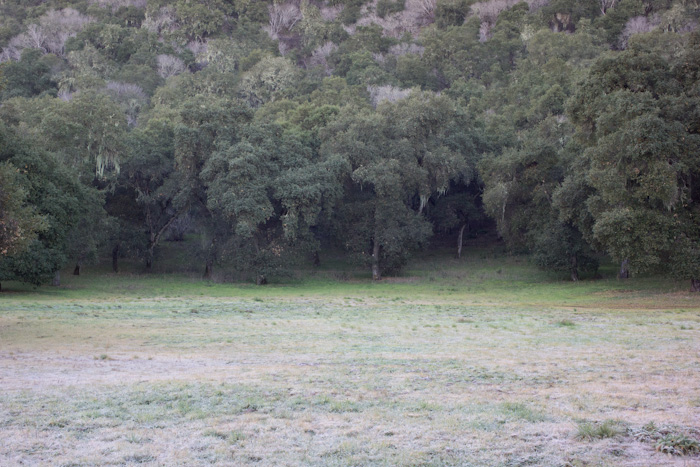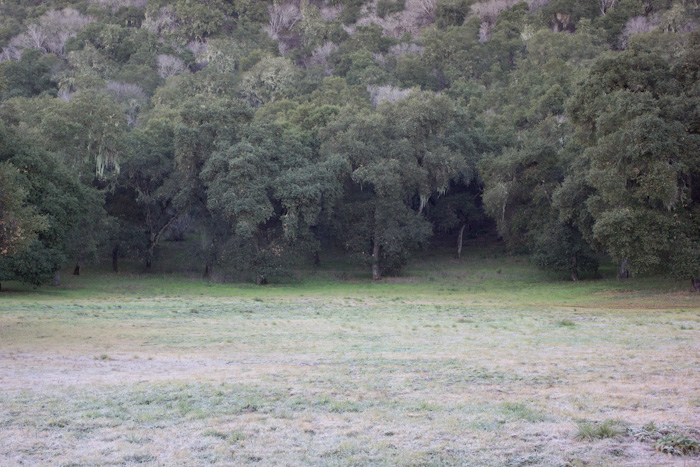 Both images are uncorrected.
Next: measurements.