This is part of a series of posts about the Nikon D5. The series starts here.
In the previous three posts we looked at dark-field noise as a function of camera ISO setting in the Nikon D5. We now turn our attention to the way that dark-field noise varies with shutter speed.
Here are results for a central 200×200 pixel sample for shutter speeds between 1/8000 second and 30 seconds, at ISO 3200 with 14-bit uncompressed raw as the file option. All noise reduction was turned off.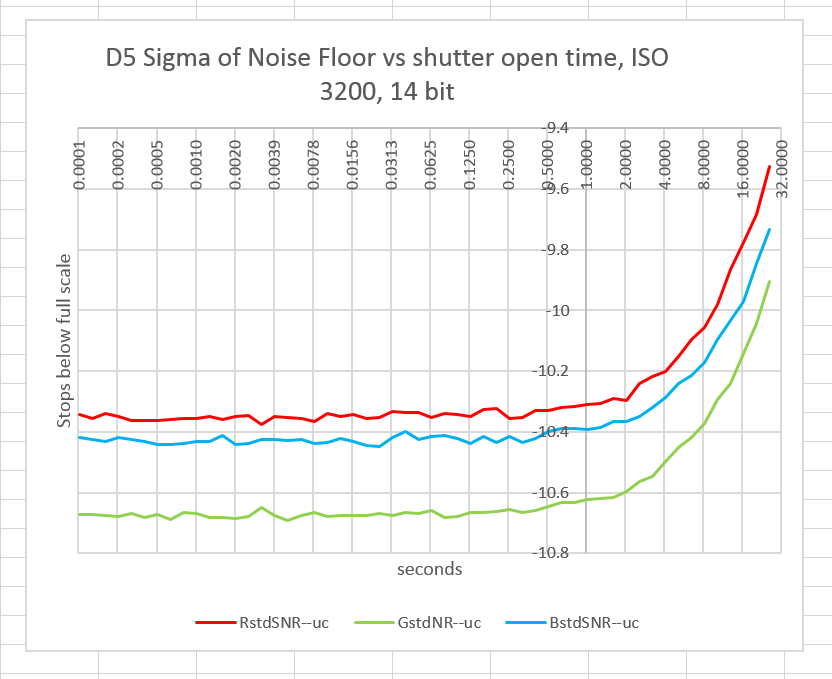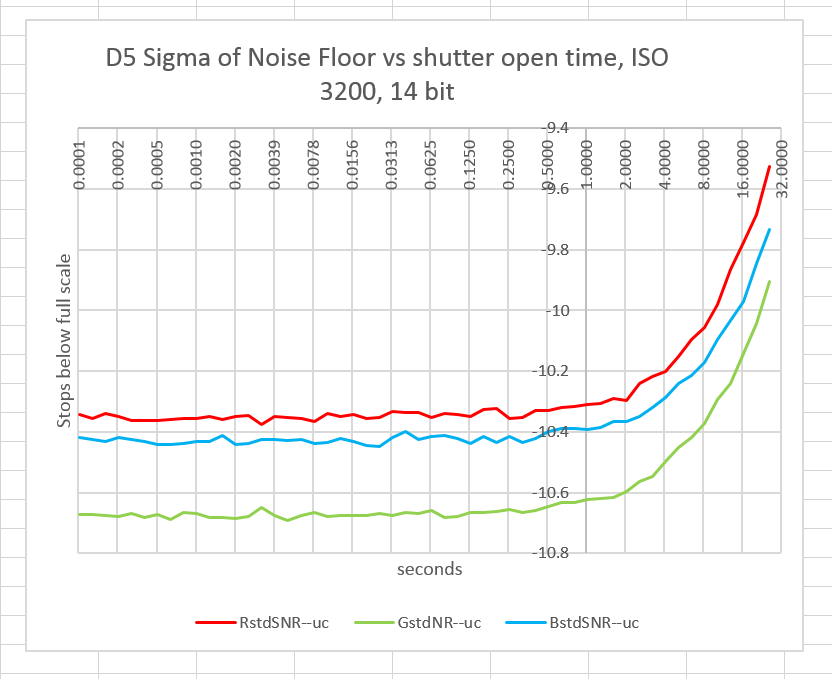 This is exactly like you'd expect to see, given the findings of the previous three posts. Unlike many modern Nikon and Sony cameras, there is no evidence of in-camera trickery to reduce dark-current noise.
Here are the results for the mean dark-field values. Nominal black is 400.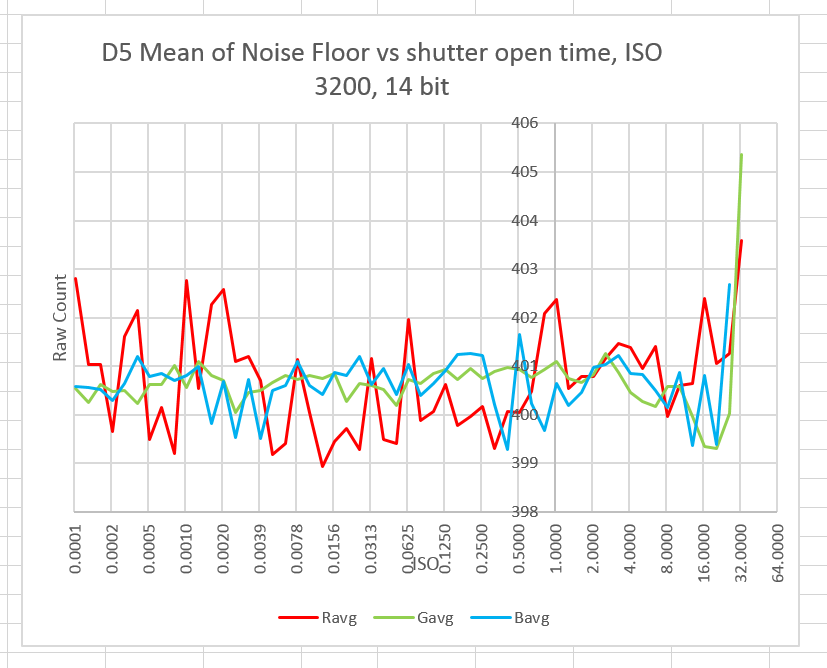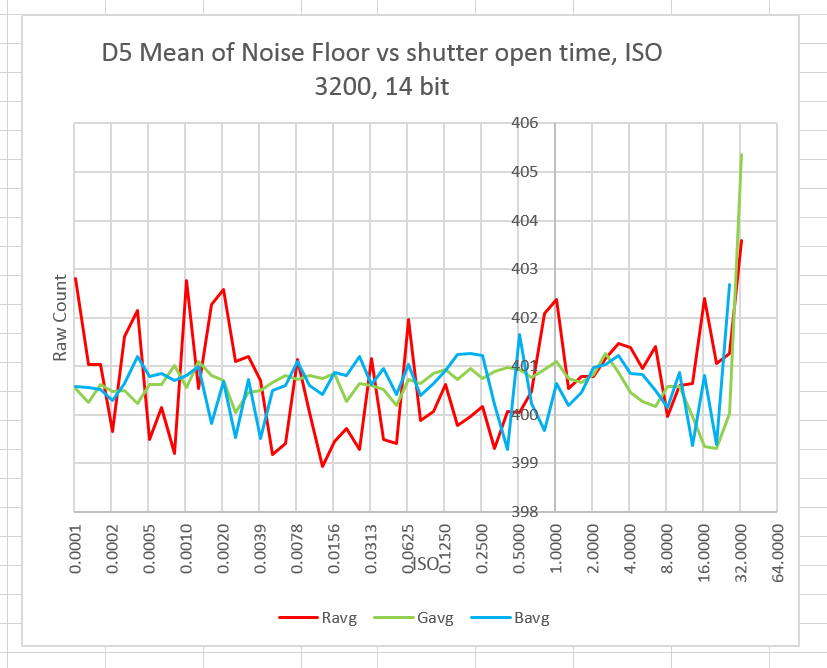 The red channel moves around more than I'd like, but there appears to be no systematic variation.
For a camera that looks to be full of tricks, these results are pretty boring. In this case, boring is good.