[This post, like the previous one, was extensively revised on 7/28/2014, and for the same reason.]
I repeated the tests of the previous post with the camera in portrait orientation. This is a more severe test, since the shutter moves in the left/right direction when the camera is oriented with the long side up and down, and the tripod is not as stiff in that direction.
I measured the MTF of the vertical slanted edges. In the previous post, I measured the horizontal slanted edges. The reason is that the shutter vibration is orthogonal to those edges in both orientations, and therefore those edges are more sensitive to shutter vibration.
Here's what resulted: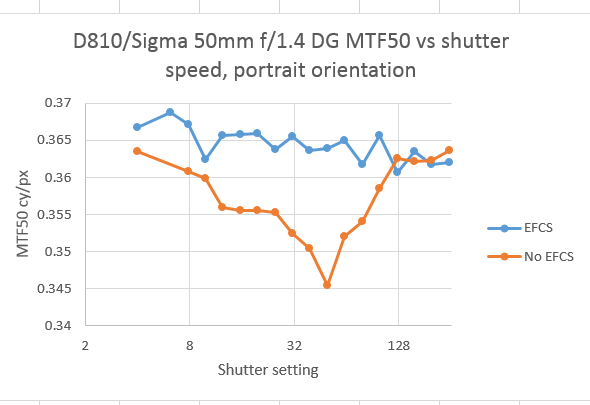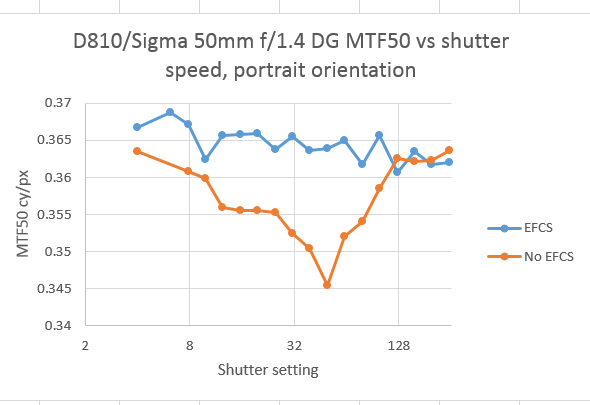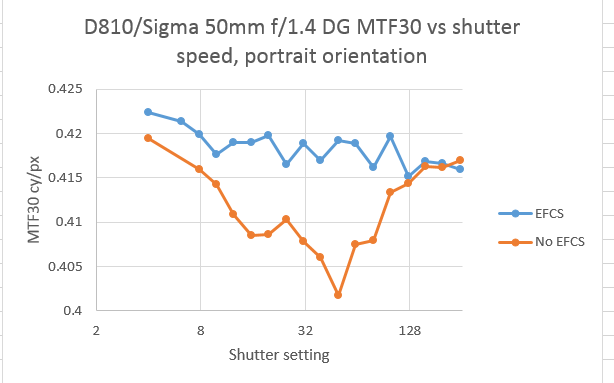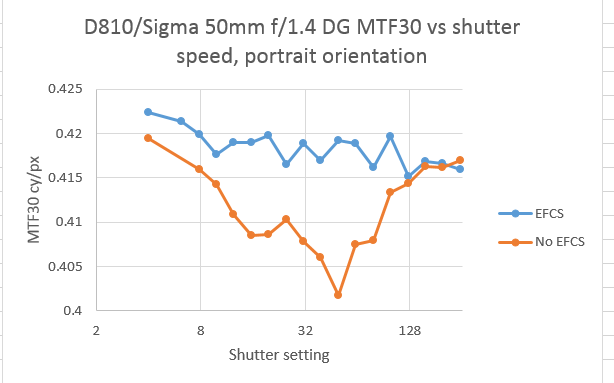 In portrait mode, EFCS helps quite a bit over a broad range of shutter speeds.