Graphs are fine as far as they go, and, for some purposes, they're better than pictures, since they avoid confirmation bias. But they're not the be all and end all. In fact, in photography it's better tho think of the graphs as supporting the conclusions reached from the images, rather than the other way 'round.
And, so, for testing just how "ISO-less: the D810 is, we turn once more to my bookcase, which has cheerfully and tirelessly participated in such studies for years, never complaining or whinging, no matter how often it is pressed into service.
The gear:
Nikon D810
Sigma 50mm f/1.4 DG lens
RRS L-plate (yes, the D800 L-plate fits the D810 just fine)
 Arca Swiss C1 head
Heavy RRS carbon fiber tripod
and, of course, the bookcase
The protocol:
Manual mode
Focus wide open with live view
ETTR for the highest ISO picture, except let the specular highlights blow out (more on the whys and wherefores of this in a later post)
Leave the exposure the same as the ISO is reduced
Self timer set to 2 seconds
EFCS on
Shutter delay set to 3 seconds
ISO's 2000, 1000, 5000, 250, 125, and 64
Convert the images to DNG with Adobe DNG Cnoverter 8.6.0.250 beta ( the released versions of LR and ACR don't yet support the D810).
In Lightroom 5.5:
Daylight balance all images, apply the following corrections with the Exposure control:
ISO 2000 plus 0 EV
ISO 1000 plus 1 EV
ISO 500 plus 2 EV
ISO 250 plus 3 EV
ISO 125 plus 4 EV
ISO 64 plus 5 EV
Here are the images: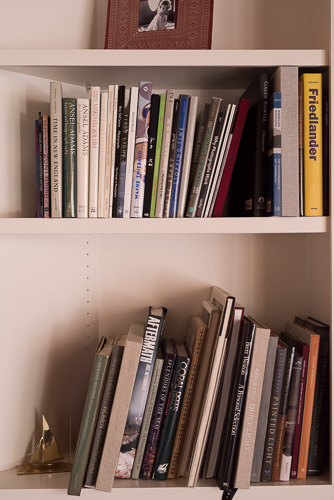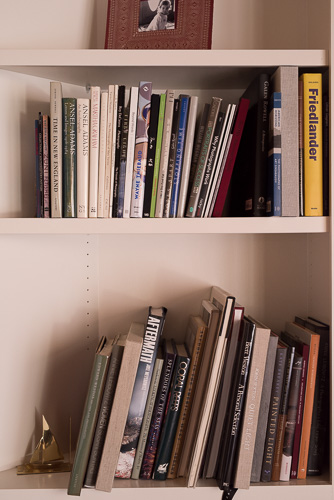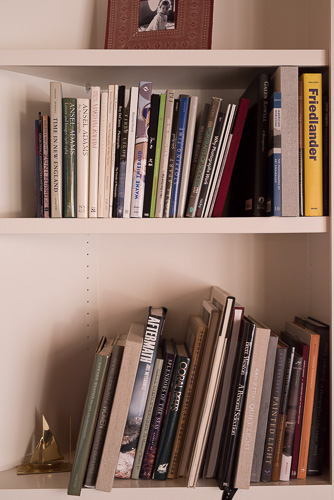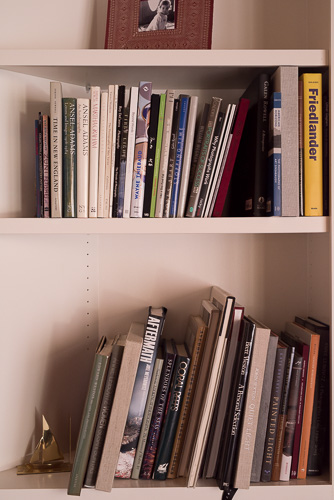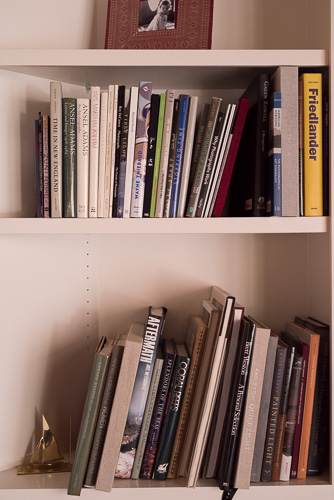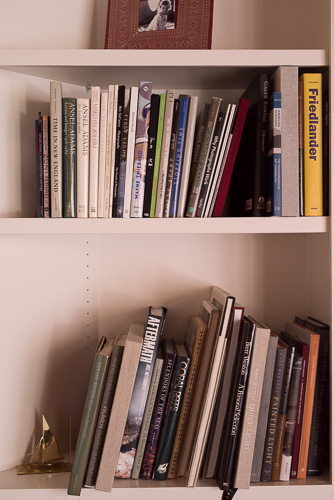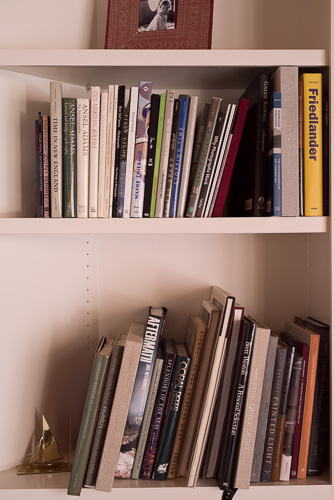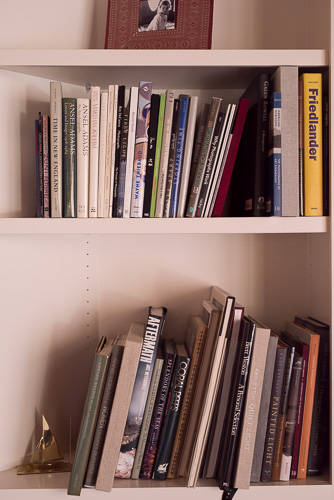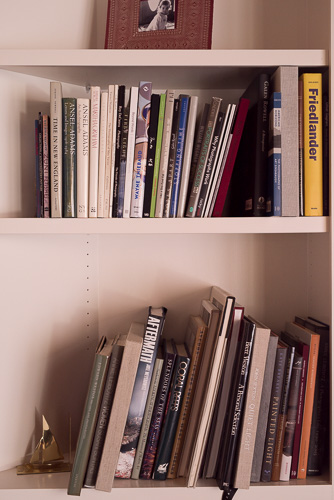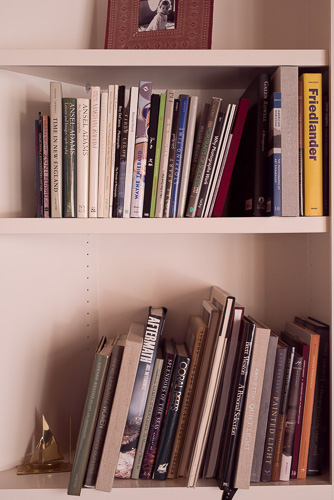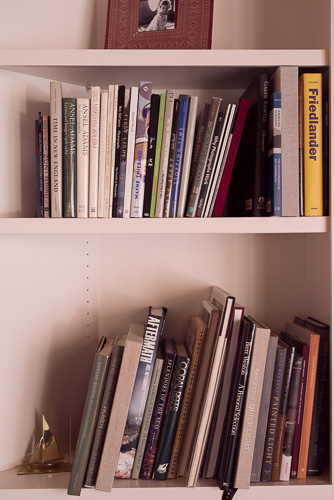 They look amazingly similar, don't they? How about a closer look: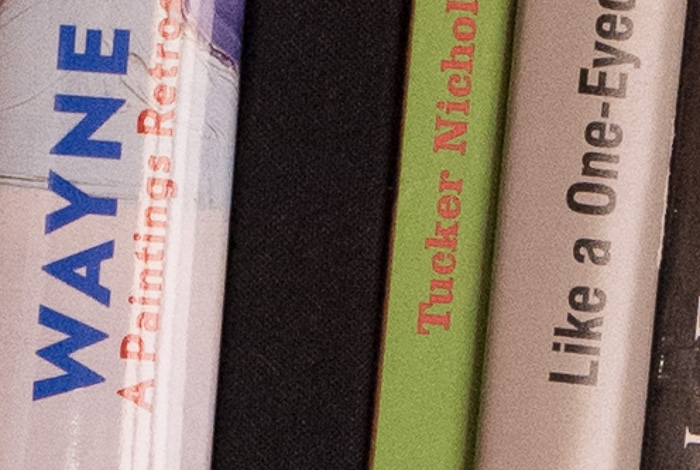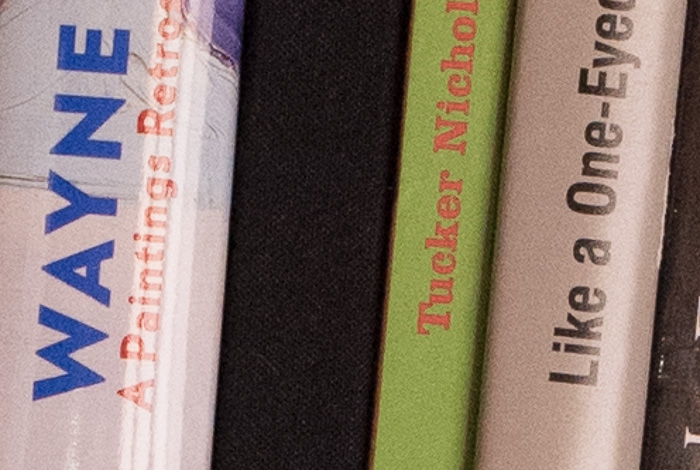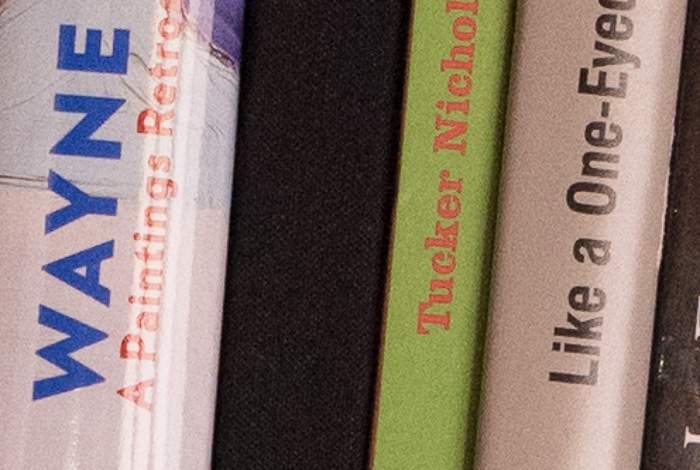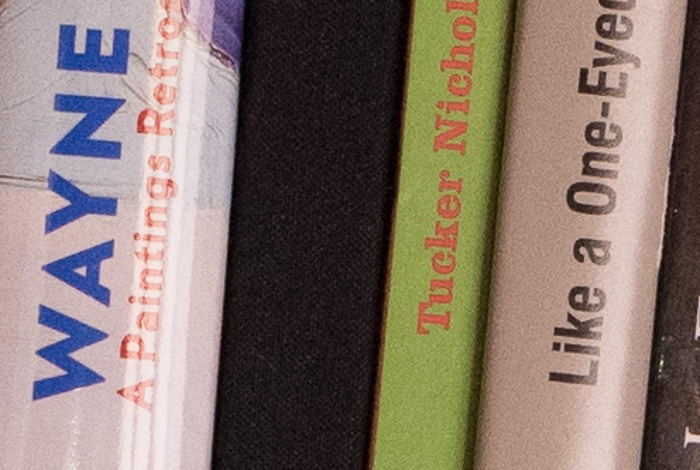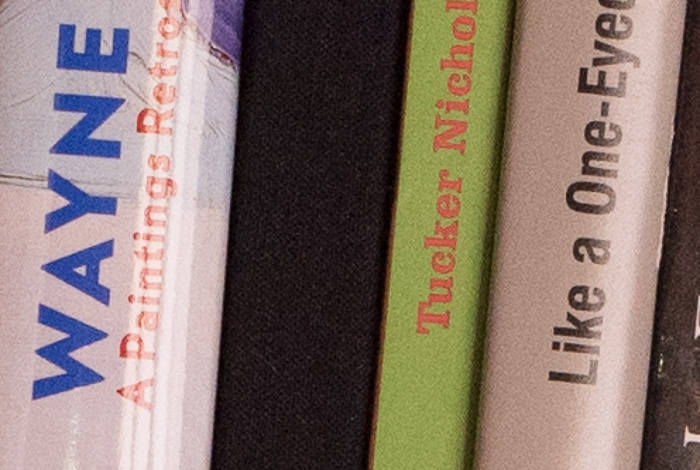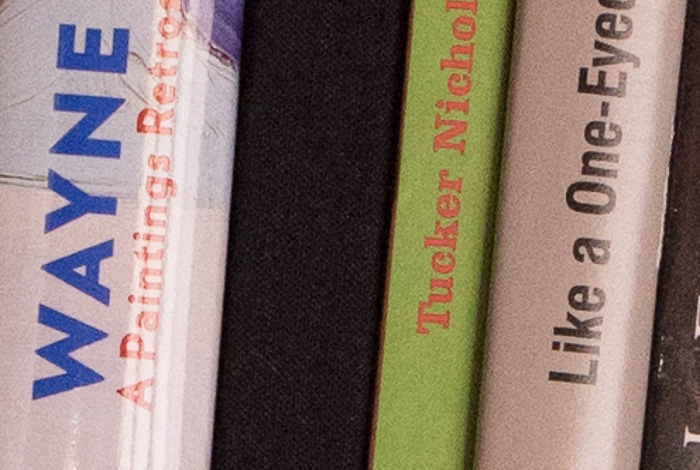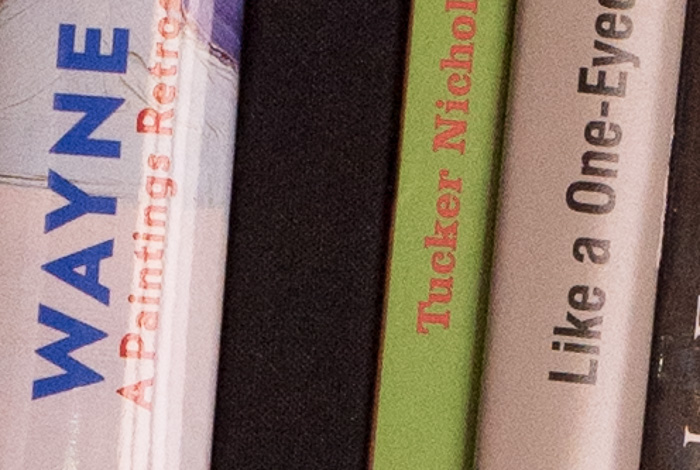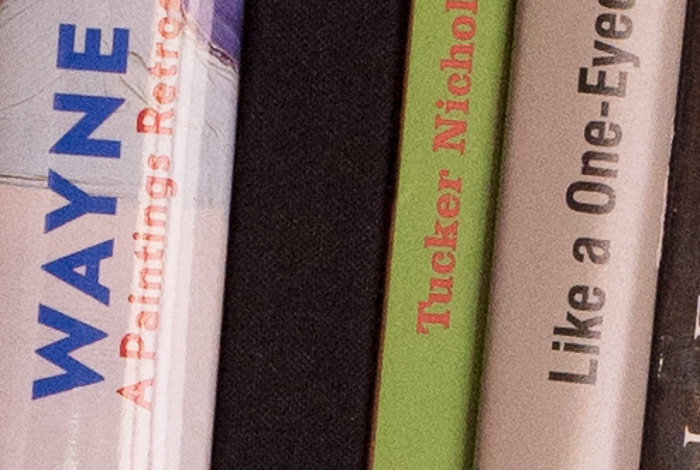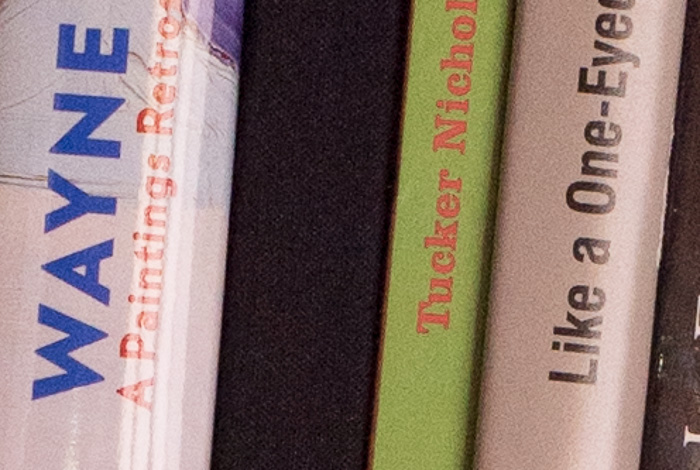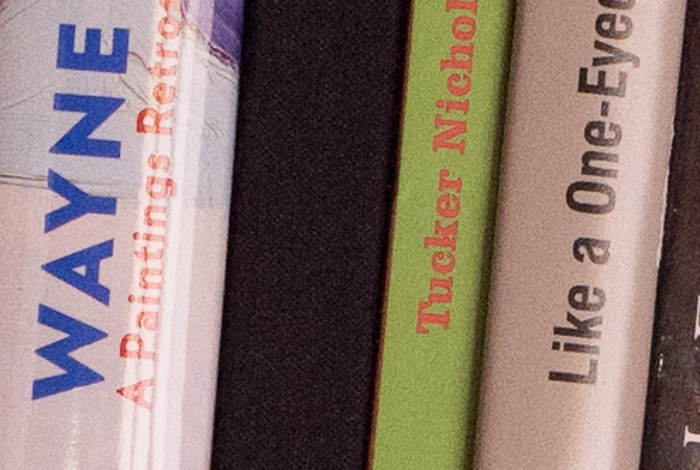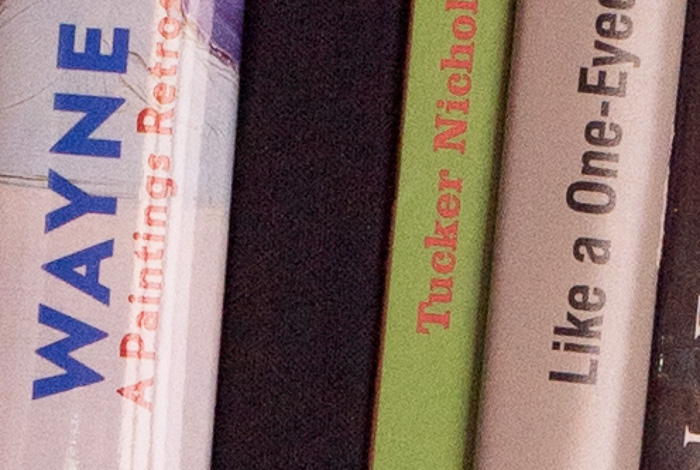 Looks pretty ISO-less, even when you look at the black spine.