Before I start seriously testing a camera, I make a series of dark field exposures to see if there are self-heating effects that would compromise results made with rapid series of shutter activations. Of late, it's not been a problem.
Here's the standard deviation of each raw channel for a series of exposures of a dark field at 1/8000 second shutter sped, ISO 12800, single shot mode: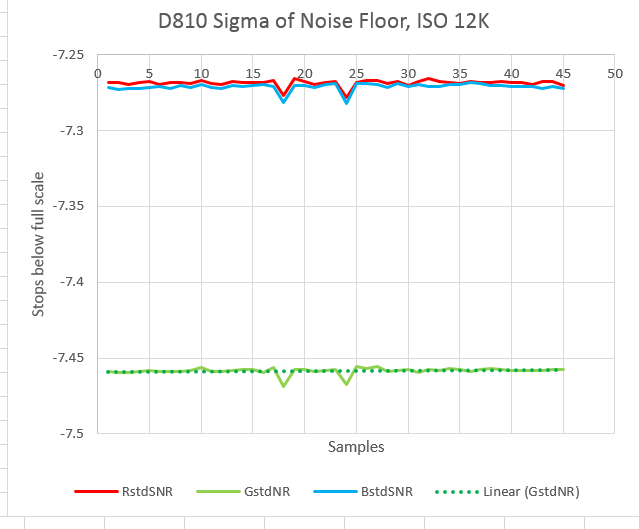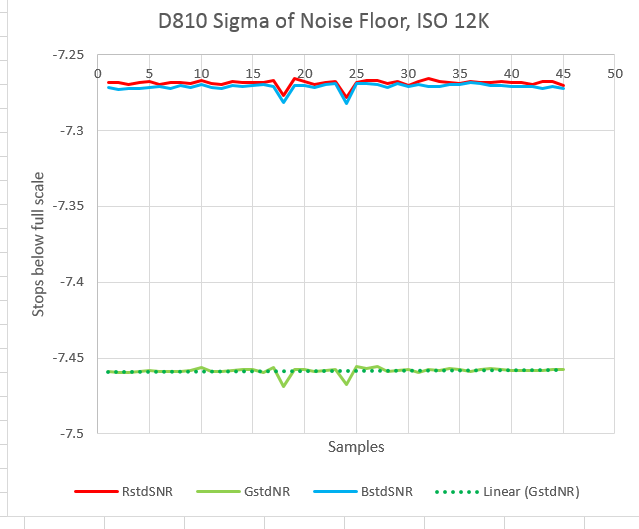 The green dotted line is a least-squares fitted trend line. There is no self-heating in evidence. The reason that the red and blue channels are noisier is that Nikon uses digital prescaling on those channels in this camera, and most of its high-end DSLRs.