In this post, I compare the Sony NEX-7 with the Nikon D3s operated in full-frame mode, with the Sony images resized to the Nikon's 12 megapixels. I used the Nikkor 35mm f/2 D on the NEX-7, and the Nikkor 50mm f/1.4 G on the D3s, providing approximately the same angle of view. The NEX-7 did well against the Nikon when the Nikon was operated in DX mode and the Sony images were downsized to the 5 megapixels of that mode. This test will be harder on the NEX-7, because the Nikon gets to use its entire sensor, and the Sony images won't be downsized as much. Both lenses were set to f/5.6.
All images were processed in Lightroom 3.6 to remove most visible noise, with the Nikon image settings limited by a desire to retain the greatest amount of image detail consistent with low noise. The Sony images were resized down to 4256×2832 using Perfect Resize with the default settings. Presented here are crops 360 pixels wide, magnified 2x using nearest neighbor.
At ISO 3200, the Nikon image required very little de-noising: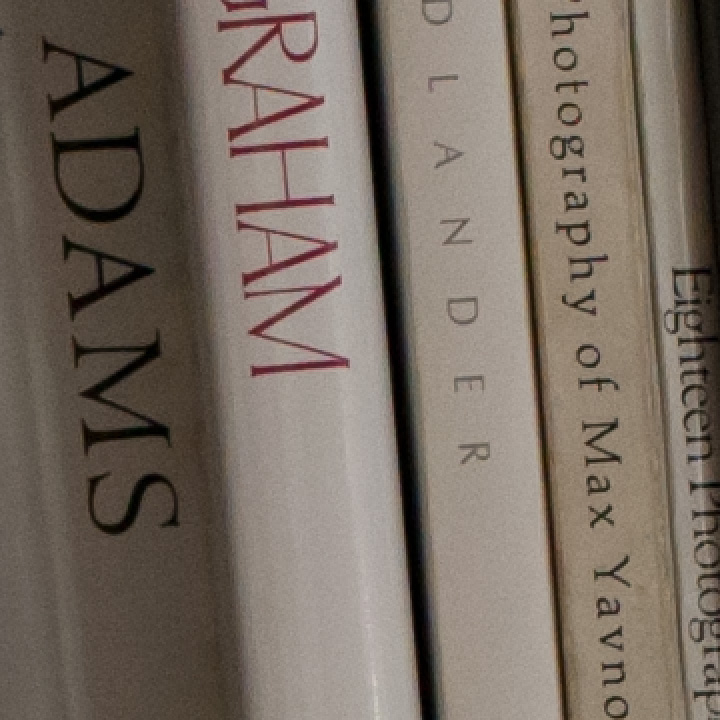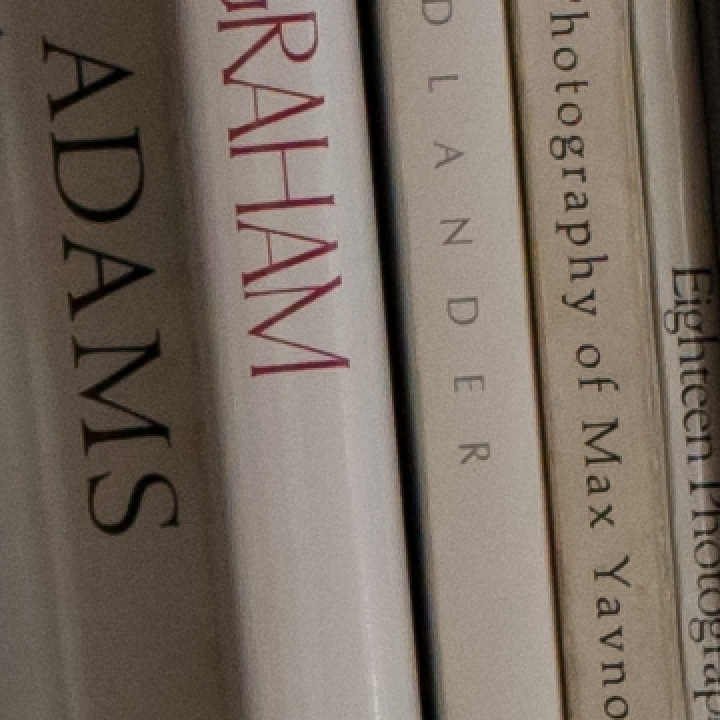 Also at ISO 3200, the NEX-7 image is close in quality, but not quite as sharp. Some processing artifacts are visible around the red lettering.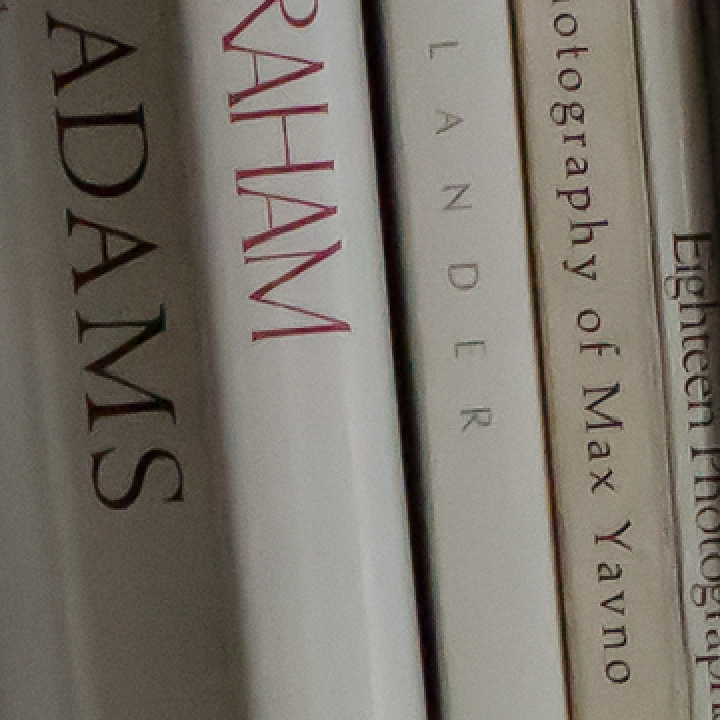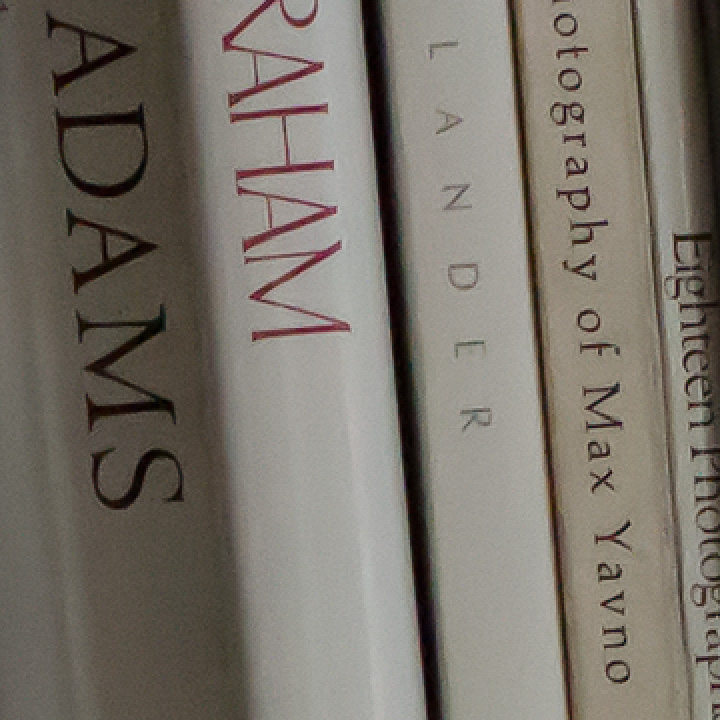 At ISO 6400, here's what the D3s did: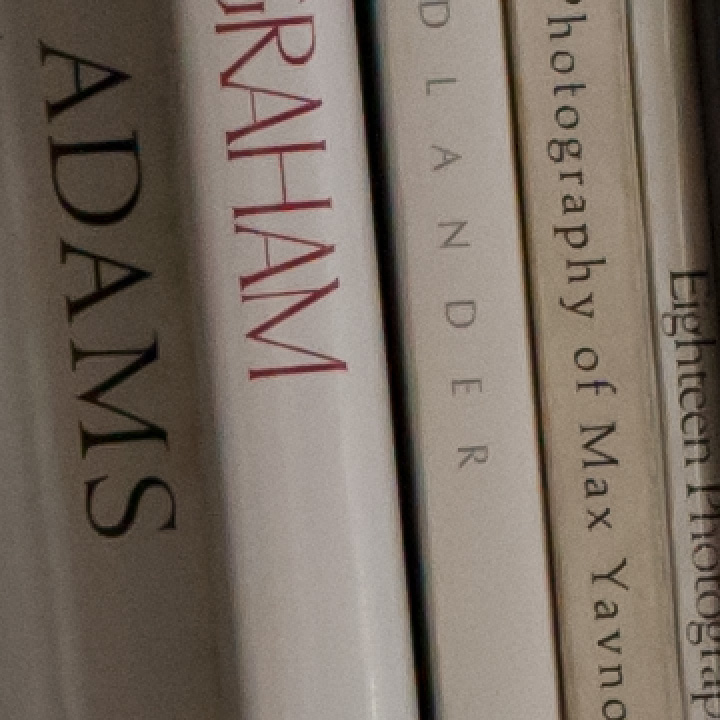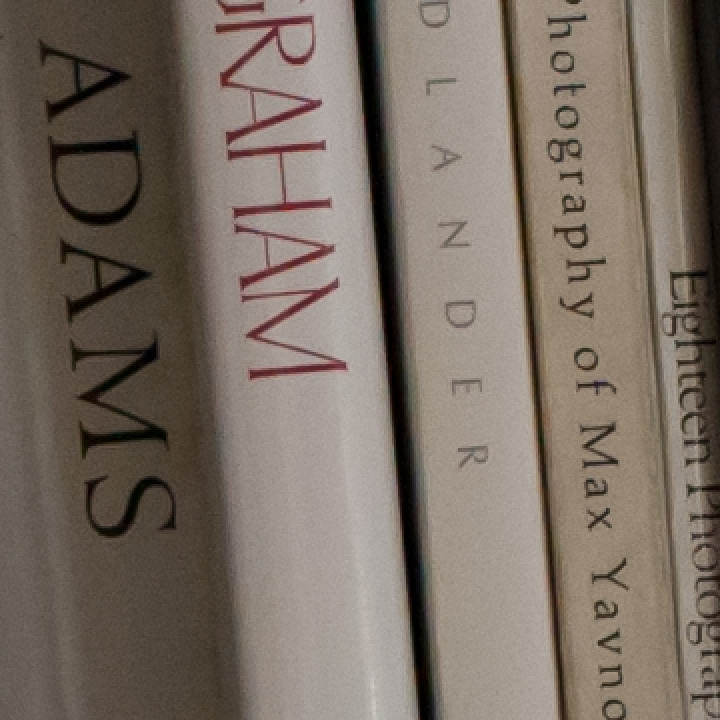 At ISO 6400, the NEX-7 is performing credibly, but it not as sharp and is noisier: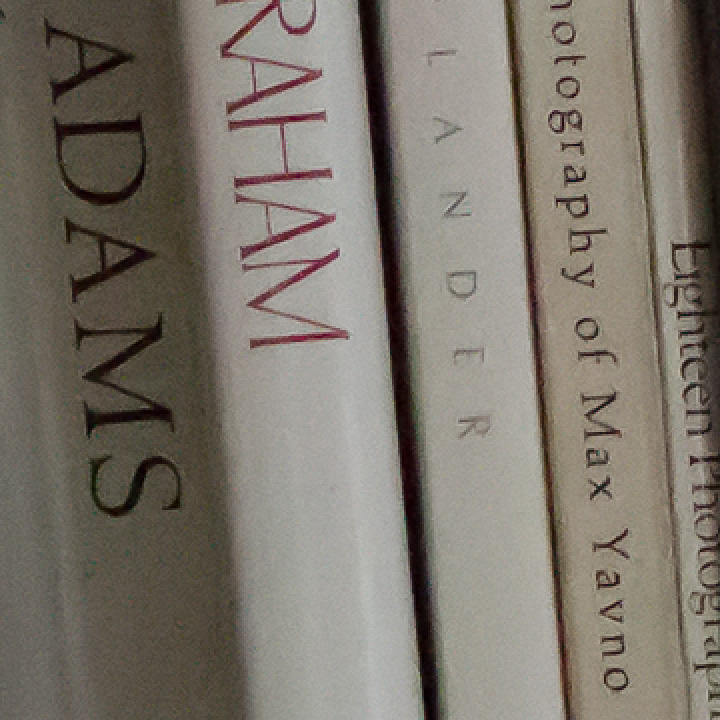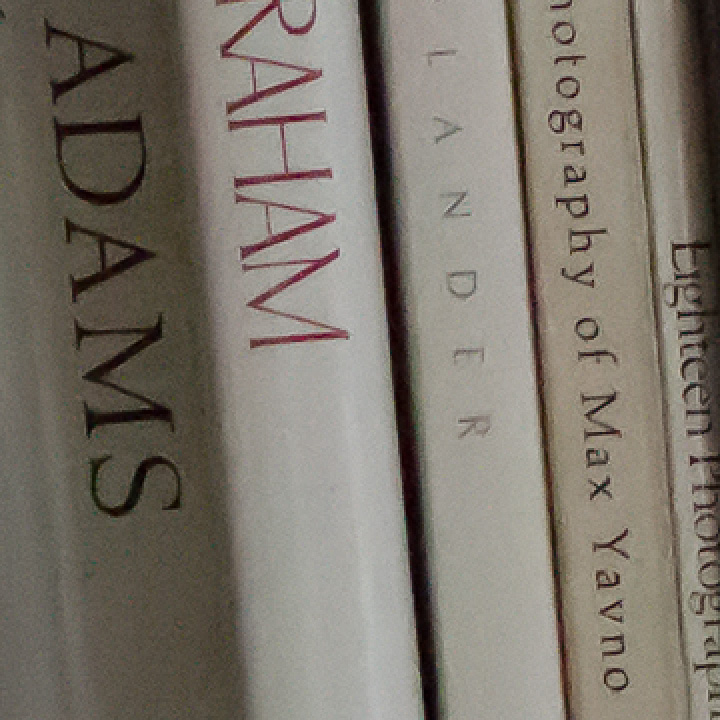 The Nikon turns in a pretty amazing performance at ISO 12800: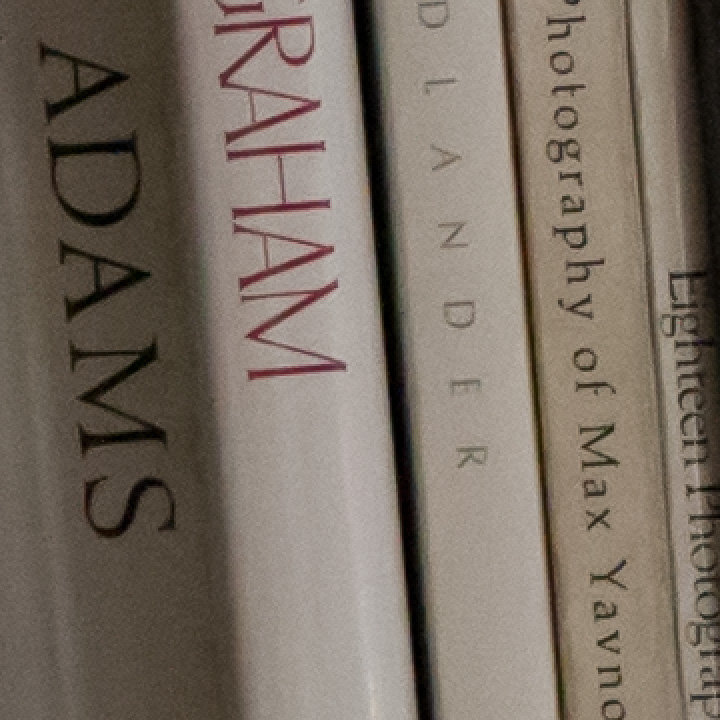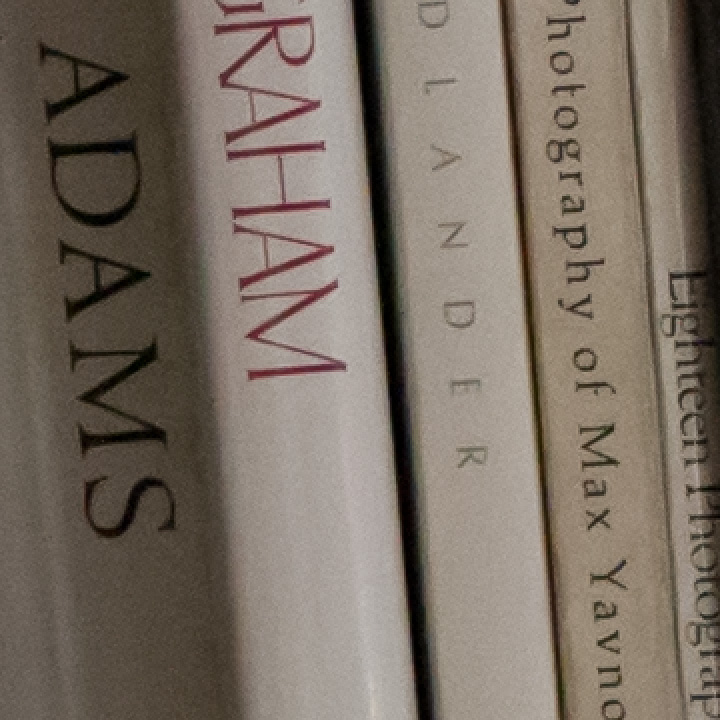 While the detail on the NEX-7 falls apart and the color saturation suffers at the Lightroom noise settings required to control the color noise.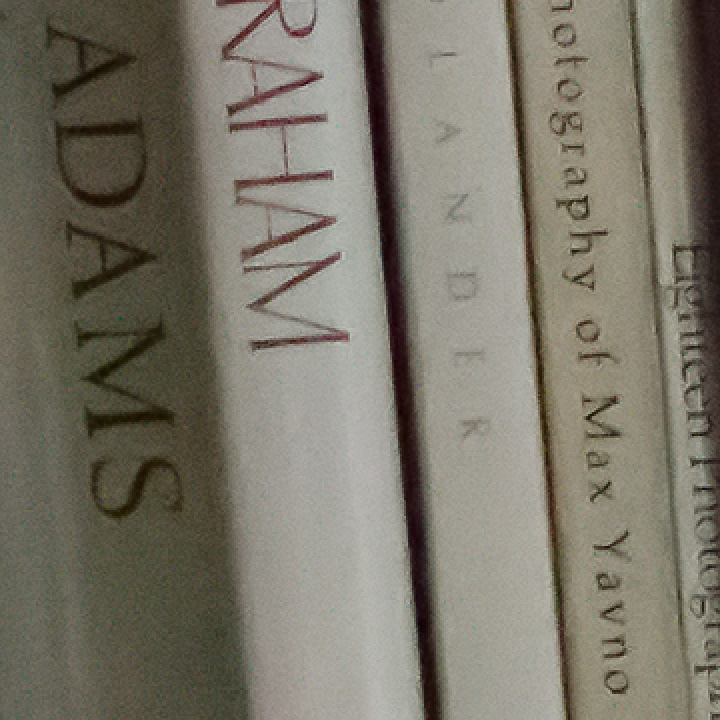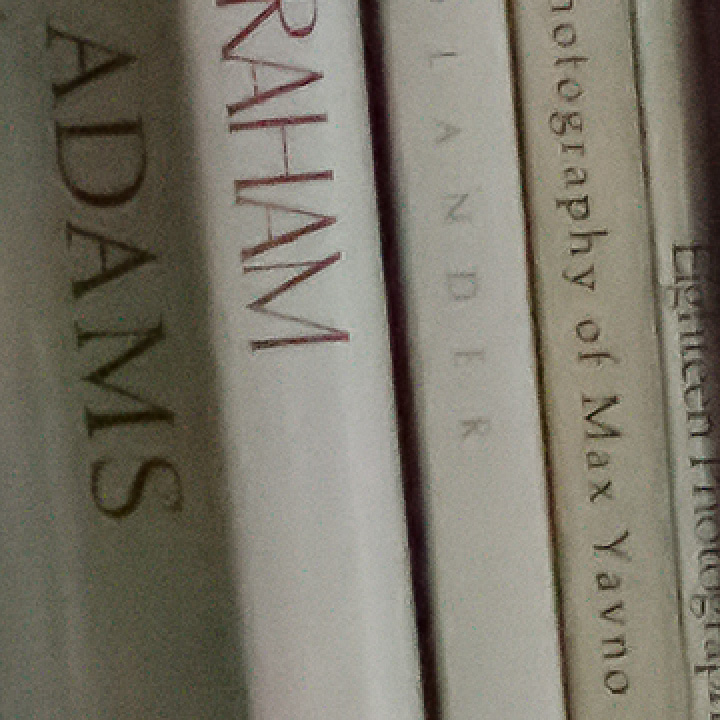 In the sixties, there used to be a saying in sports car racing circles: "You can't beat cubic inches." The photographic equivalent seems to be: "You can't beat sensor area." Still, the Sony didn't do badly, and this set of posts has demonstrated that you can effectively trade resolution for noise in post processing.