Yesterday, we looked at the performance of the following lenses:
Nikon 60mm f/2.8 AF Micro-Nikkor
Nikon 58mm f/1.4 AFS-Nikkor G
Coastal Optical 60mm f/4 UV-Vis-IR Apo Macro
Sigma 50mm f/1.4 DG Art (Copy 1)
Sigma 50mm f/1.4 DG Art (Copy 2)
Zeiss 55mm f/1.4 Otus
when aimed at a distant landscape at f/4, the widest aperture shared by all. Earlier today we looked at f/5.6. Now we'll take a look at f/8.
In the center: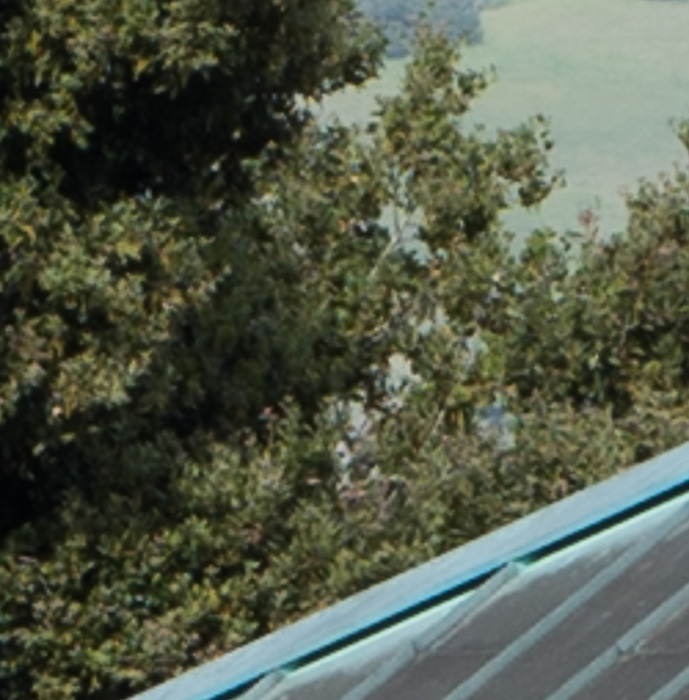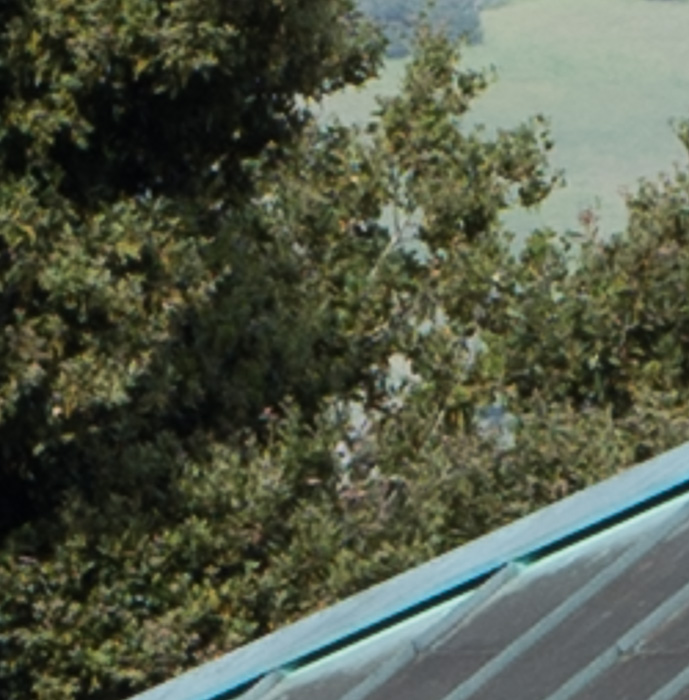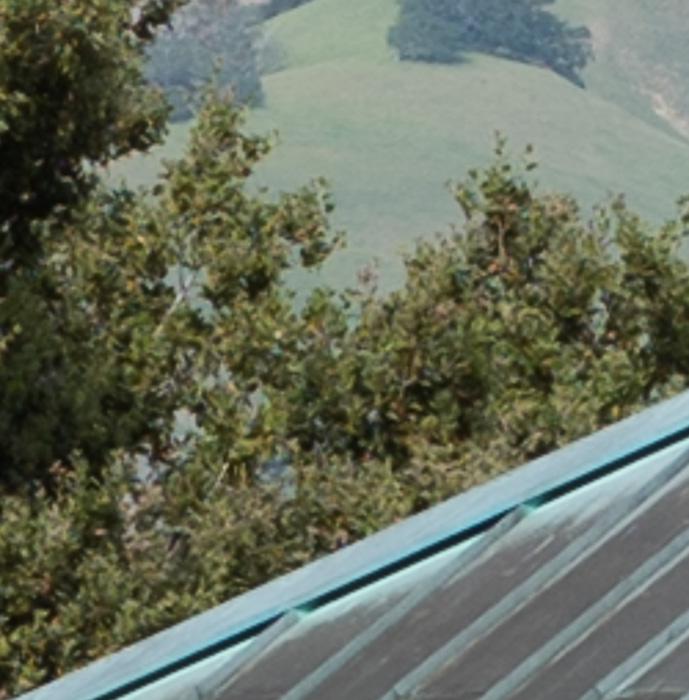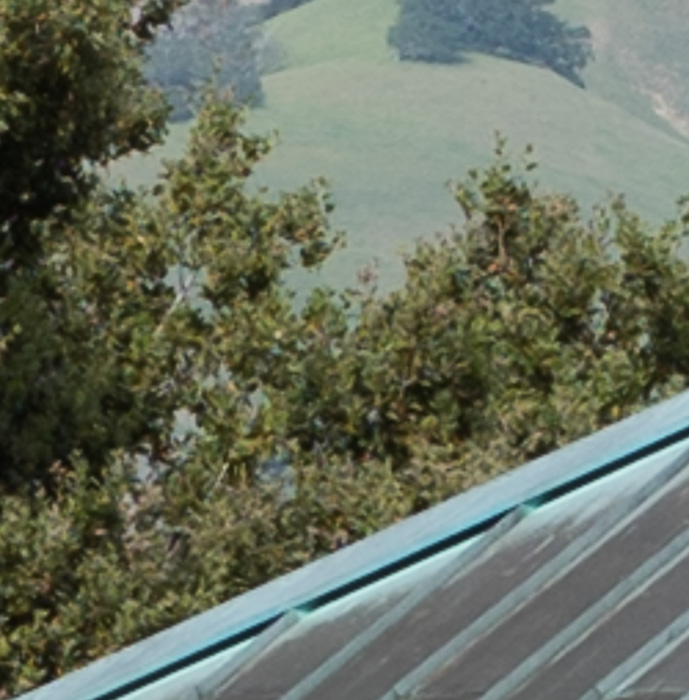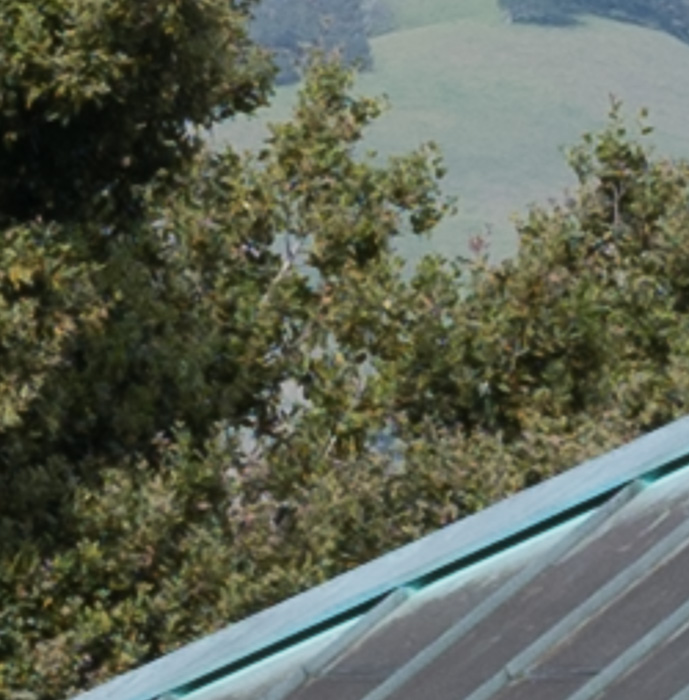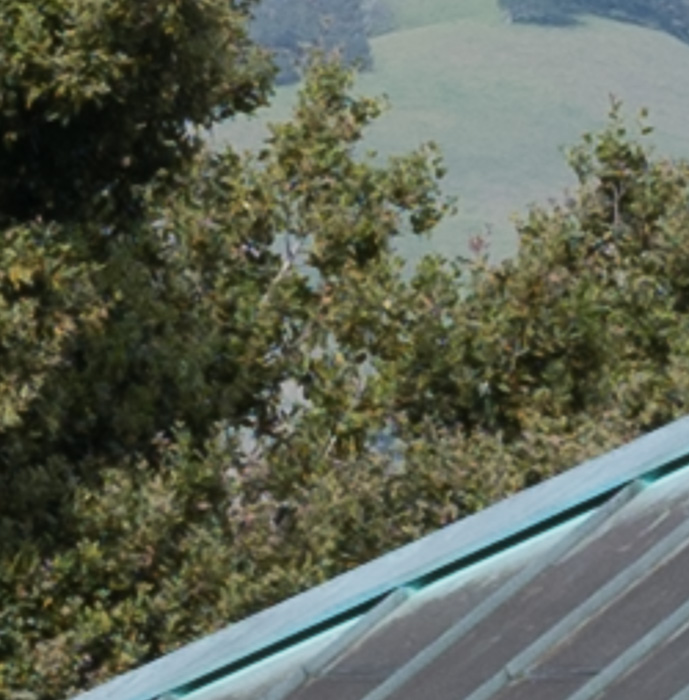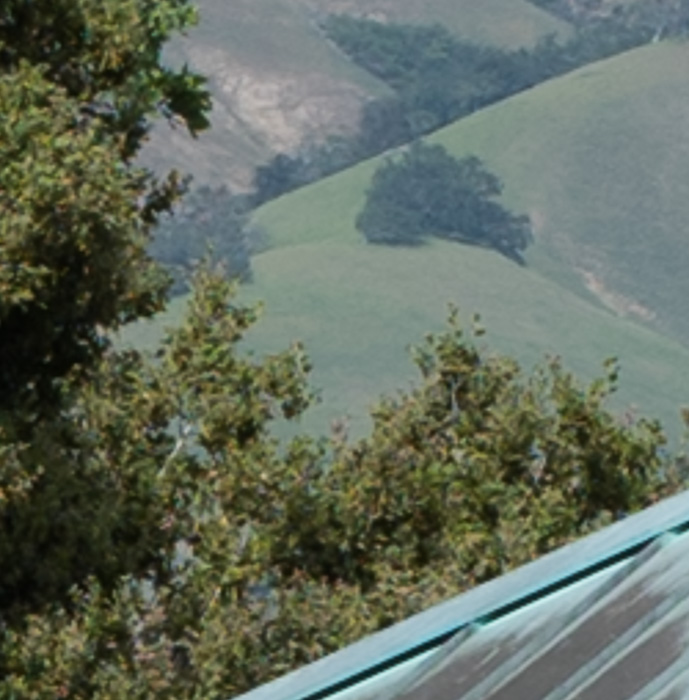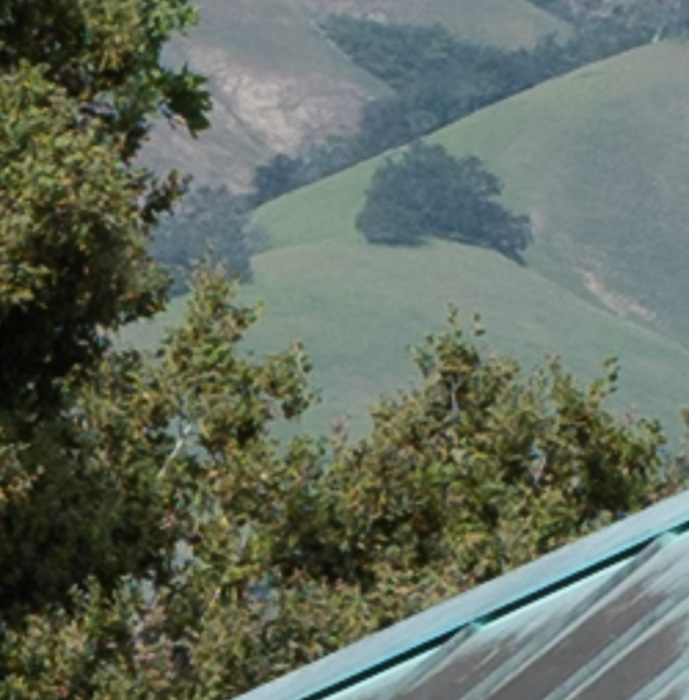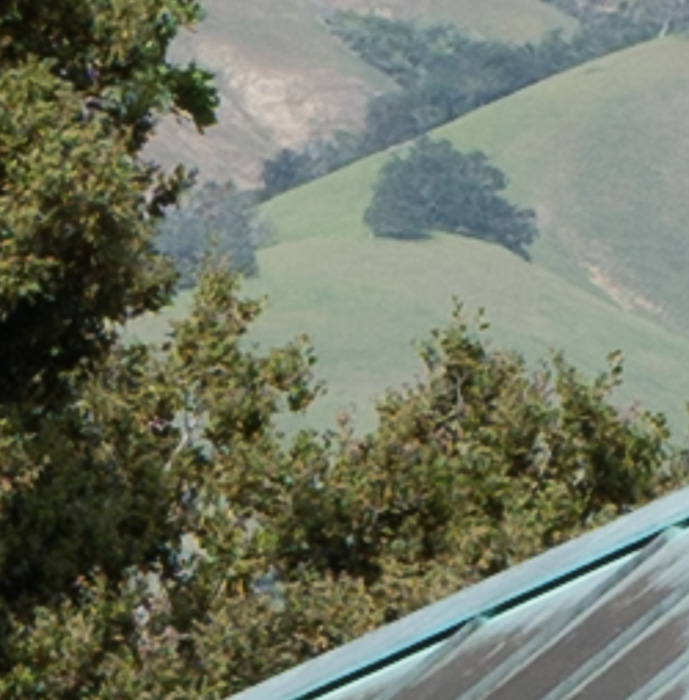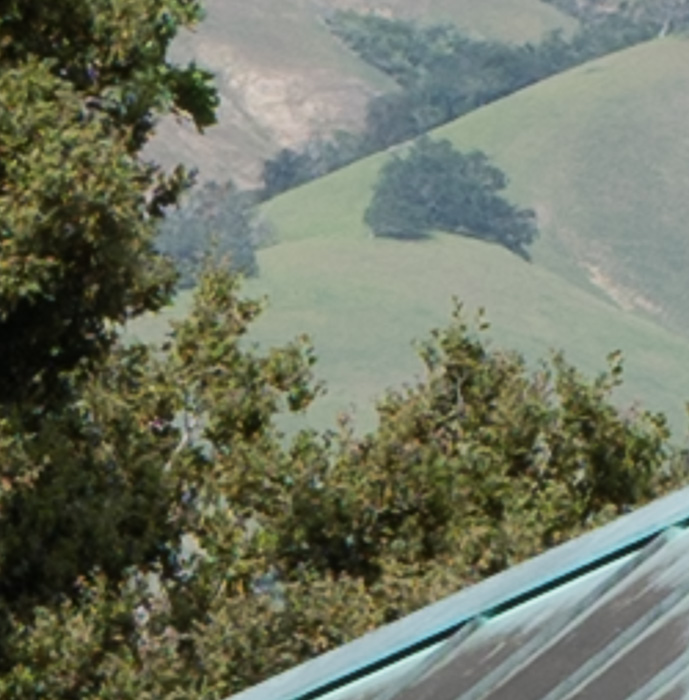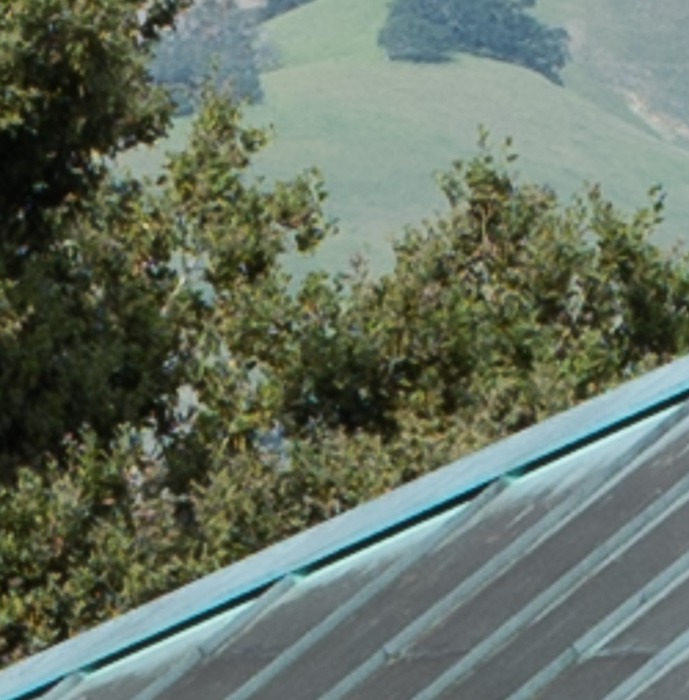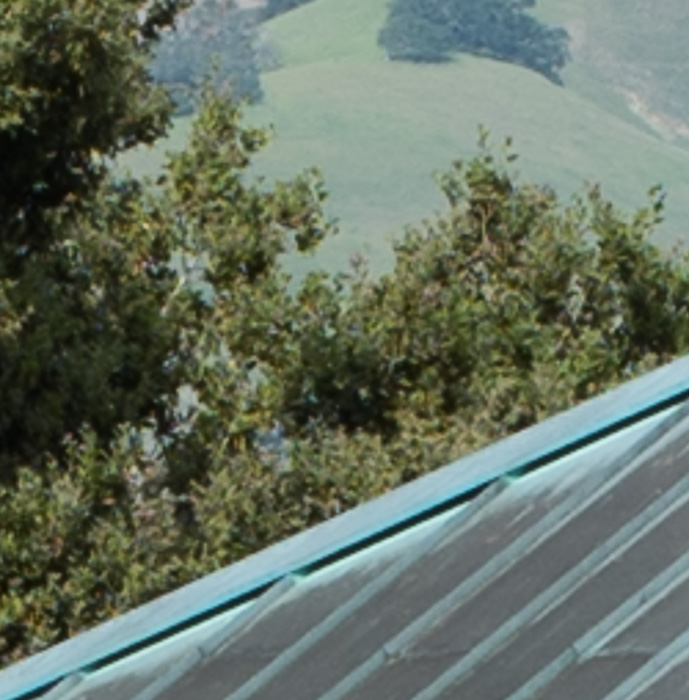 Not a lot of difference, is there?
At the upper right: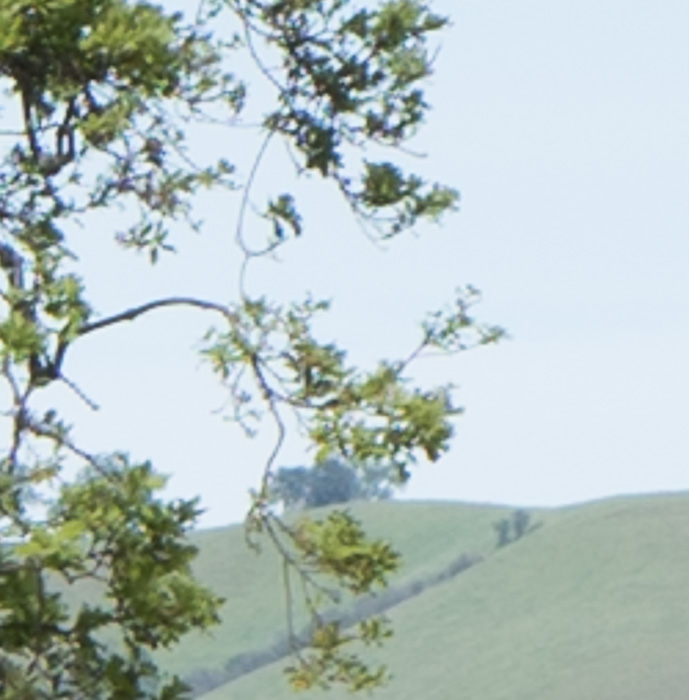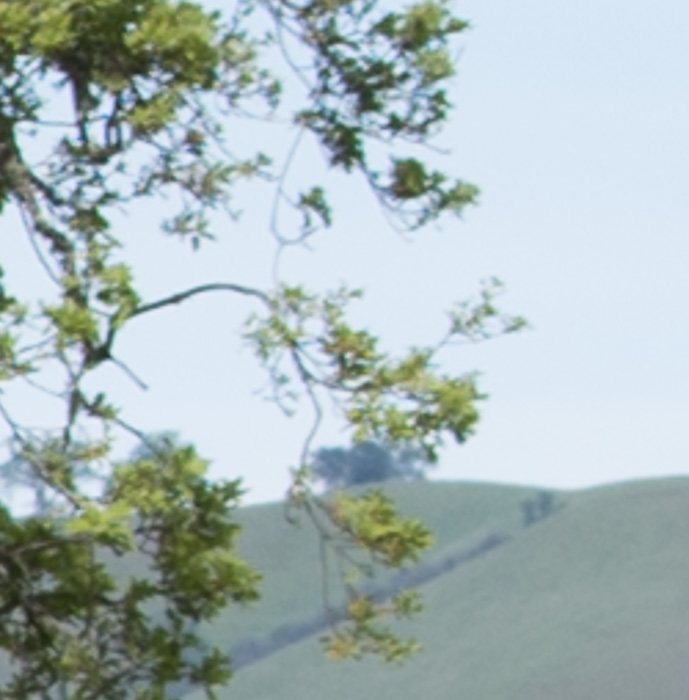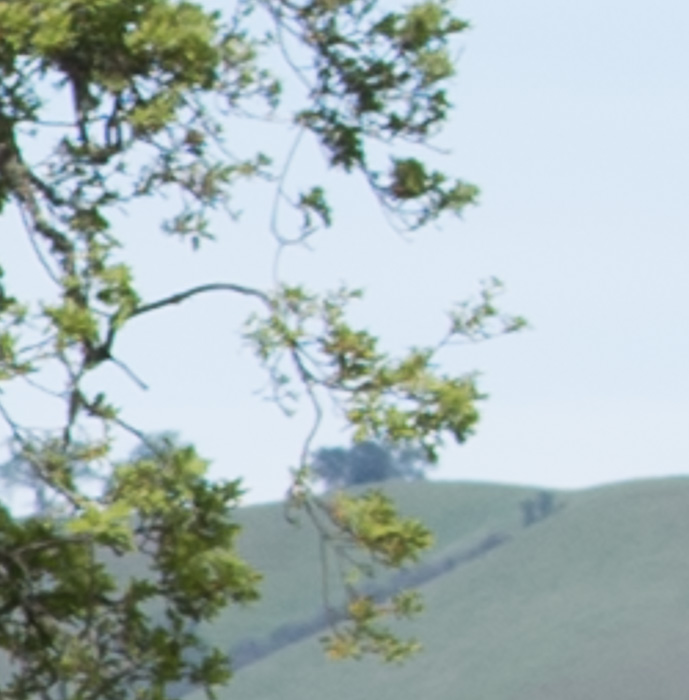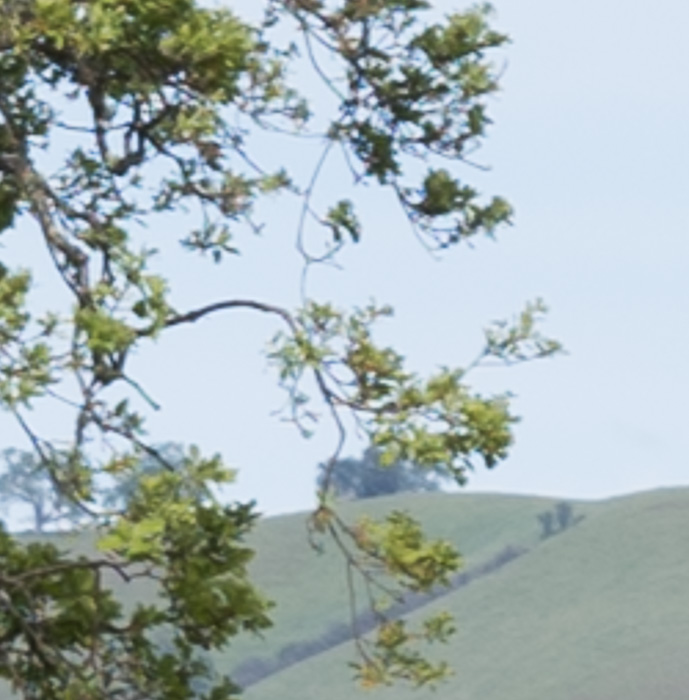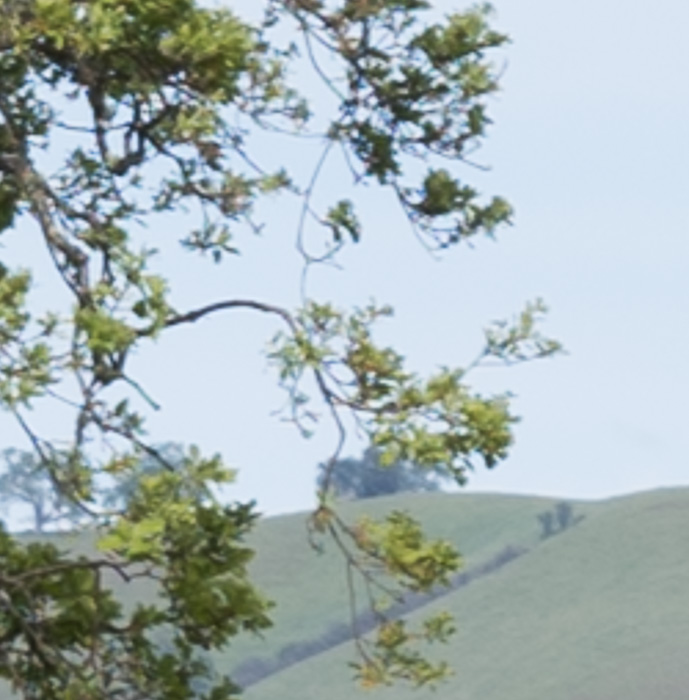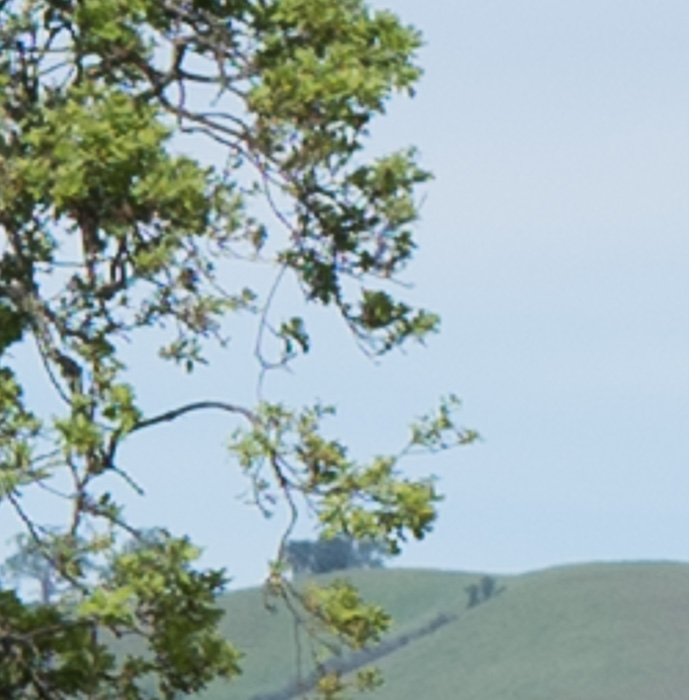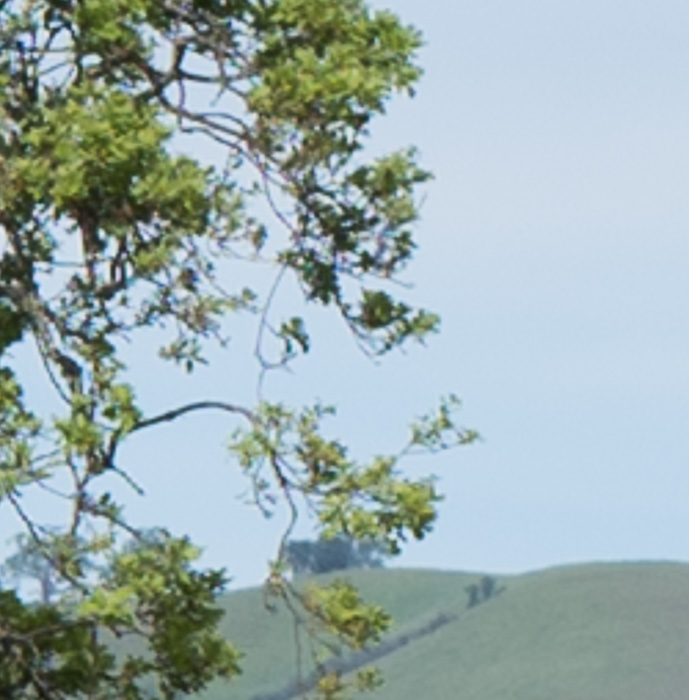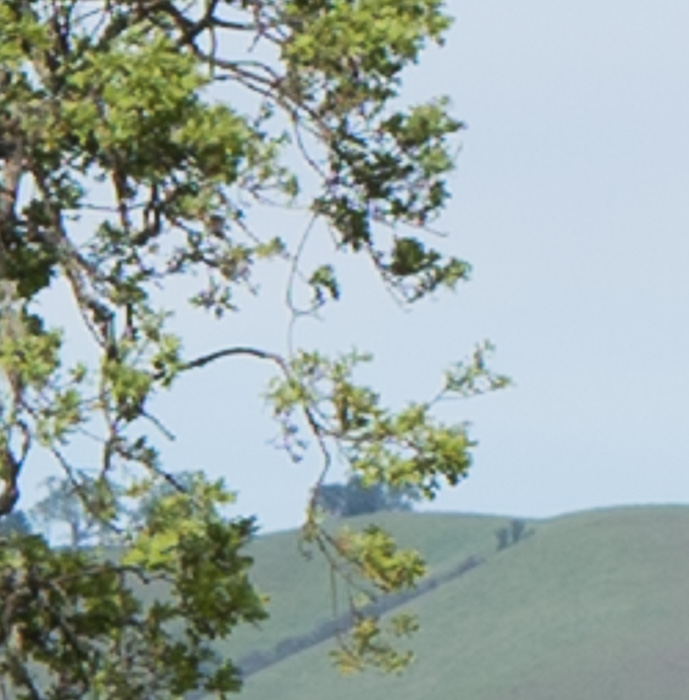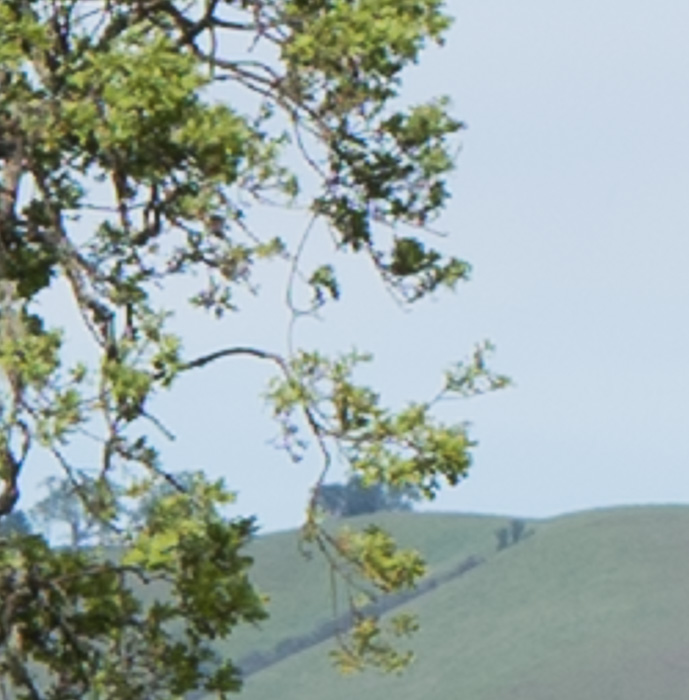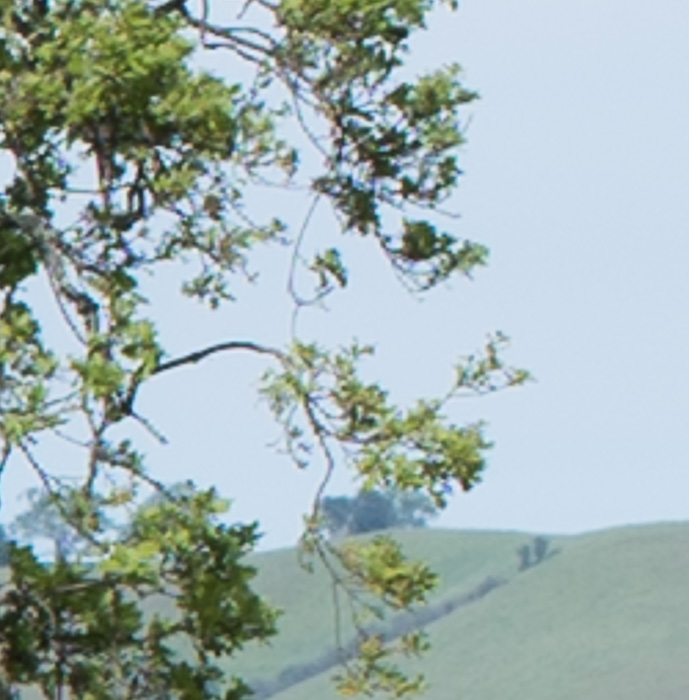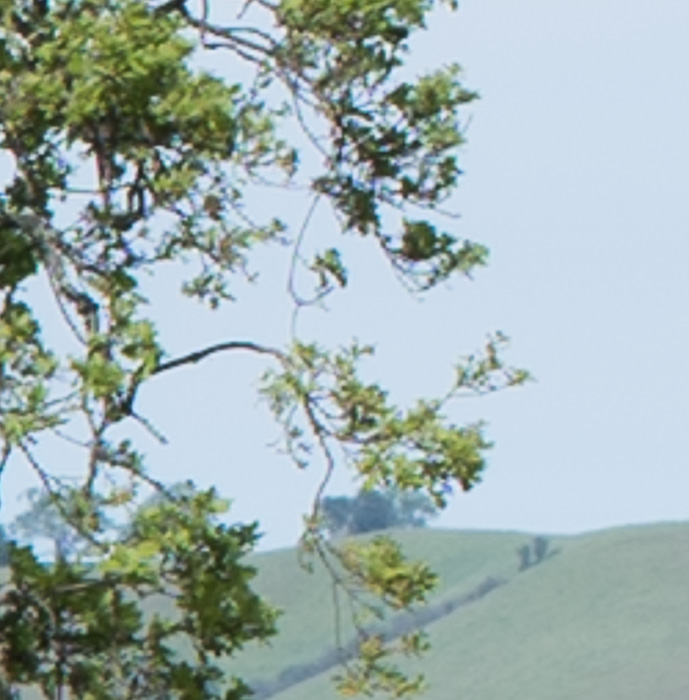 The 58 Nikkor is on the bottom, followed by the Micro-Nikkor.  The comes the Coastal Optical, followed at a minute distance by the two Sigmas and the Otus.
I don't think I'm going to show you f/11; it's just too close.