When I post flat-as-Kansas corrected SNR vs ISO curves like I did yesterday, I often get emails saying, "That can't be right. Show me some pictures."
I always oblige.
I put a Zeiss 35m mf/2 Biogon ZM on the Sony a7S, using a Novoflex adapter. I put the camera on a big RRS carbon fiber tripod. I pointed it at my bookcase – yes, the same old boring bookcase. I set the ISO to 3200, the aperture to f/8, focused with live view, and set the shutter speed for an ETTR exposure. I took a picture: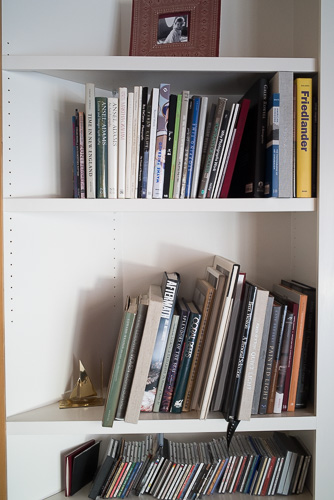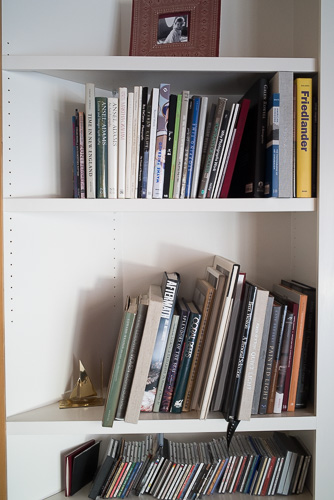 Then I changed the ISO to 1600. I did not change the f-stop or the shutter speed. I took another picture. I continued that pattern all the way to ISO 100.
I developed the images in Lightroom 5.5 with default settings except for turning all noise reduction off. Then I set the Exposure control on the ISO 100 image to +5 the Exposure control on the ISO 200 image to +4, the Exposure control on the ISO 400 image to +3, the Exposure control on the ISO 800 image to +2, the Exposure control on the ISO 1600 image to +1, and didn't adjust the Exposure of the ISO 3200 image.
Here are the results: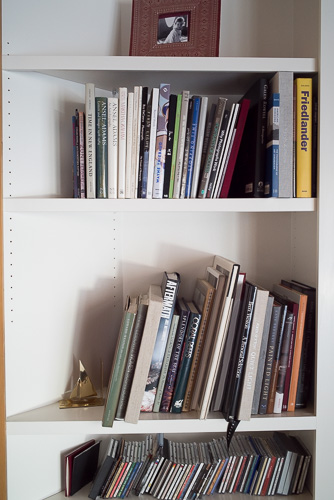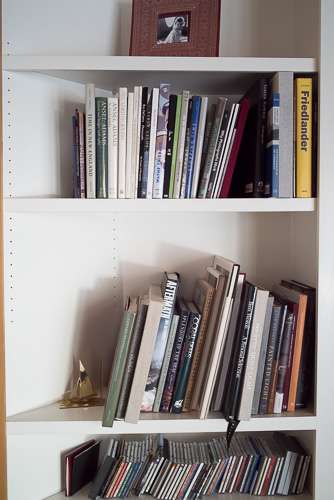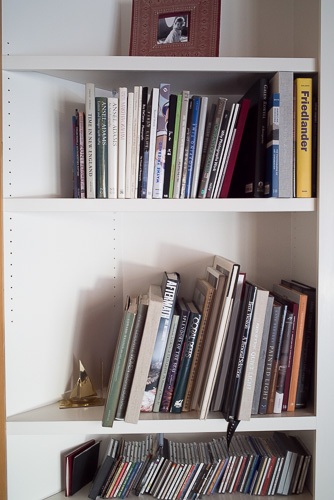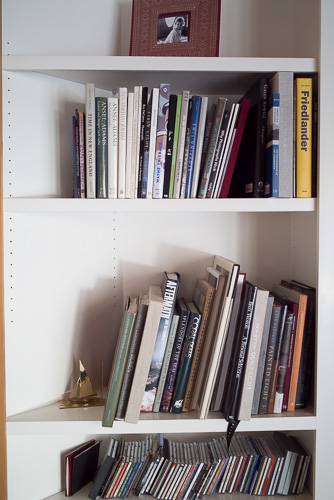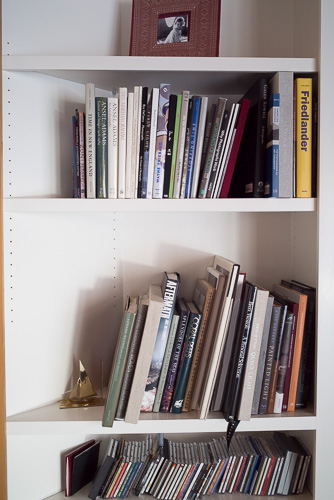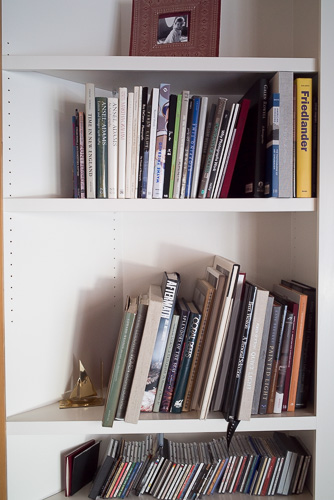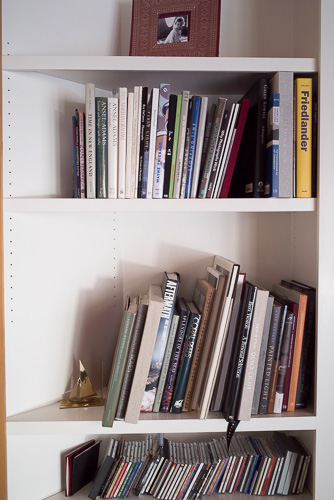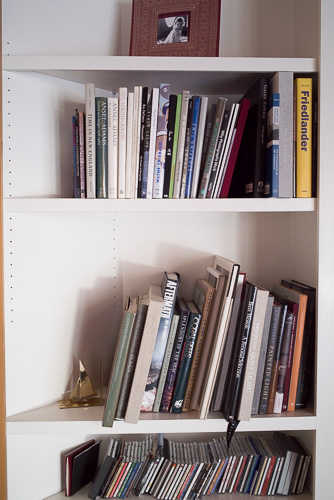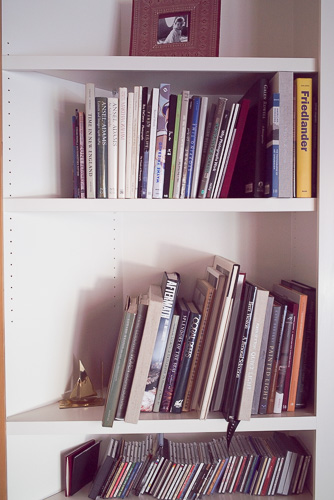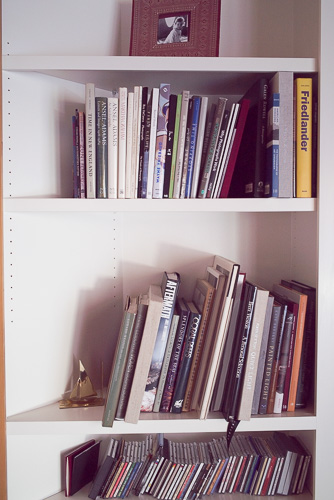 ISO 100
They look about the same, but there's a white balance shift. I was using "as shot" for the WB. Picking a specific WB point and applying it to all the images gave this series: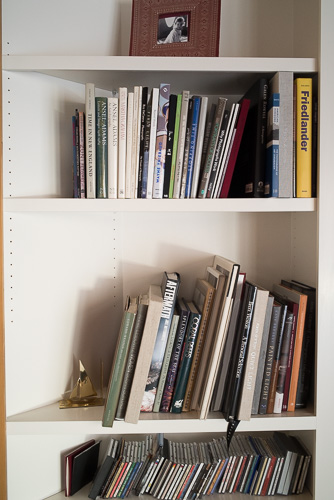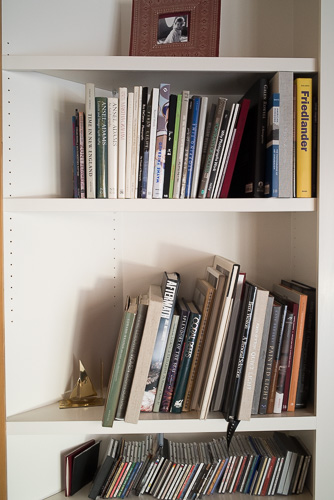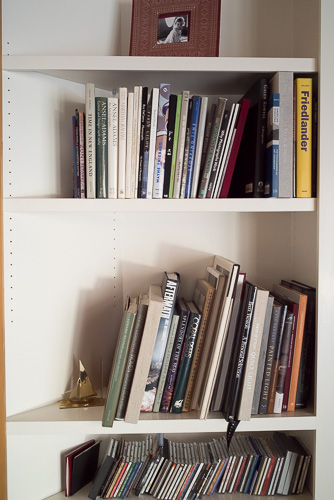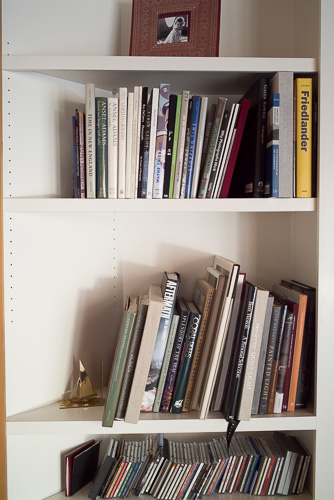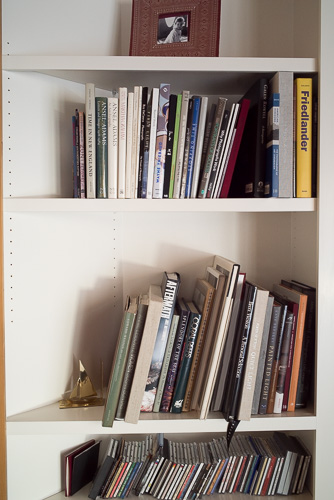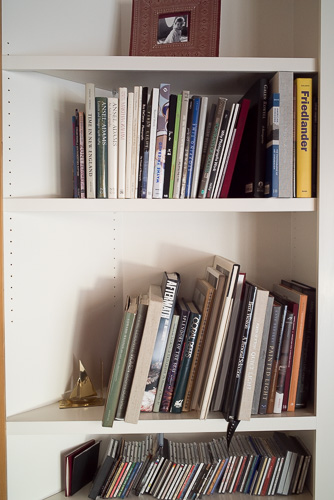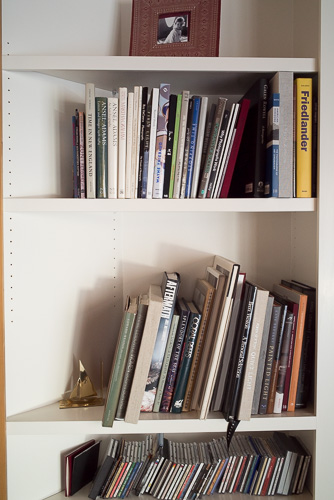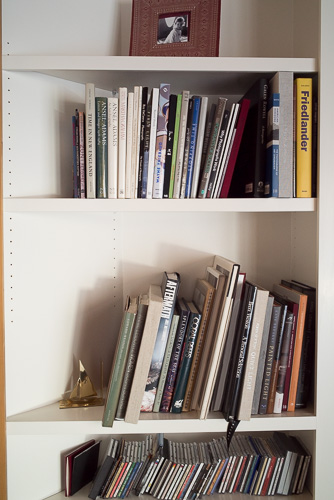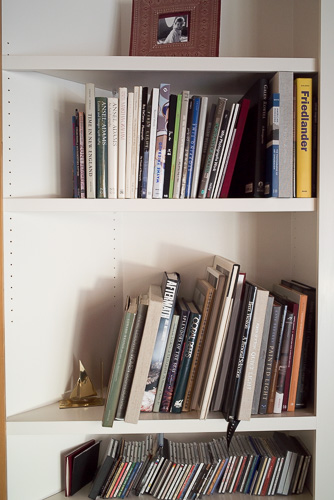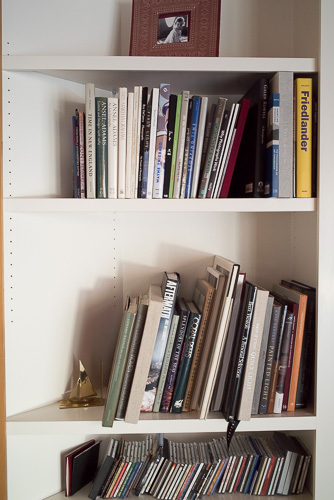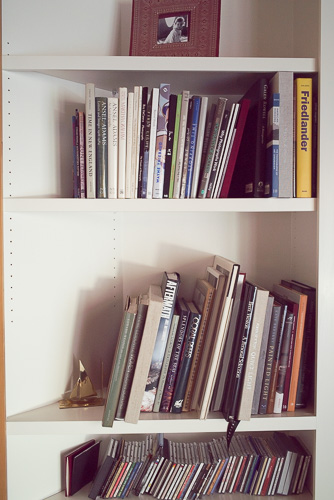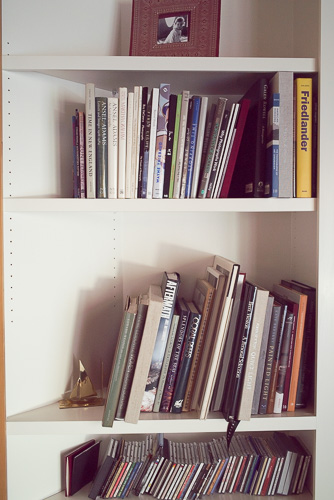 Looks like the in-camera auto-WB was getting confused by the really dark pictures.
I blew up sections of all the images: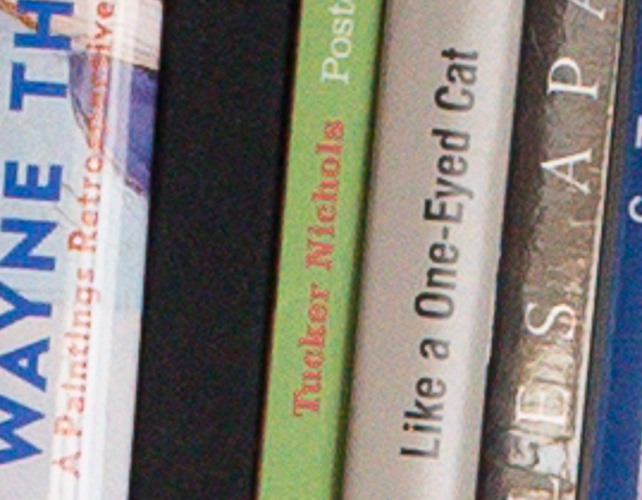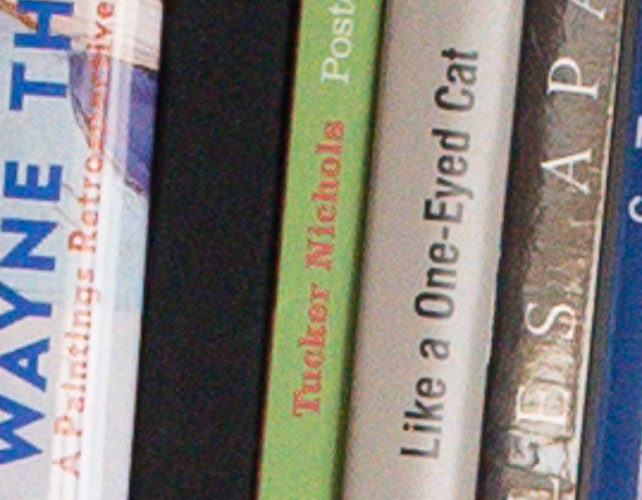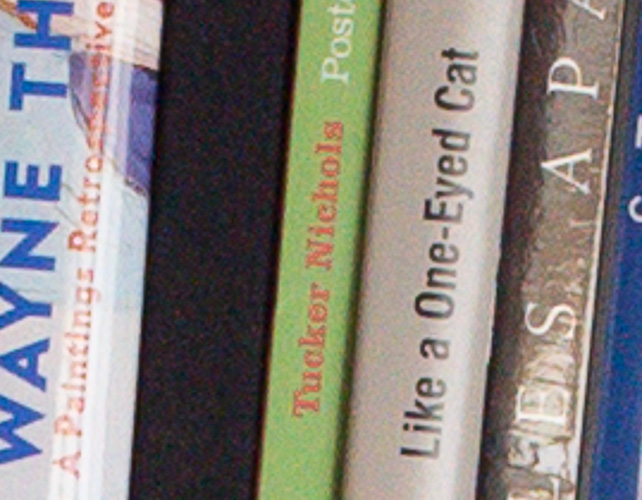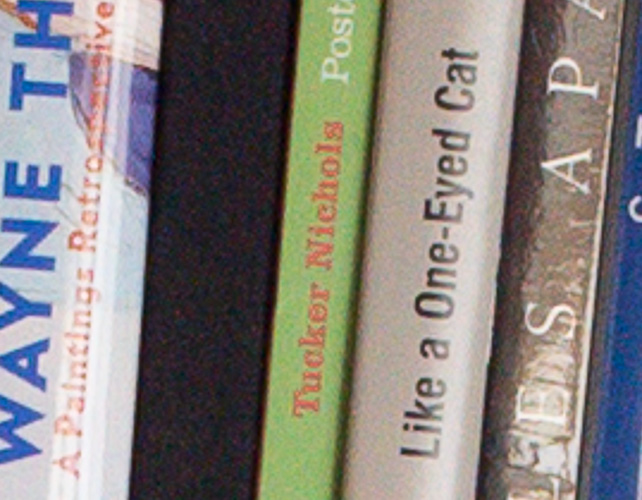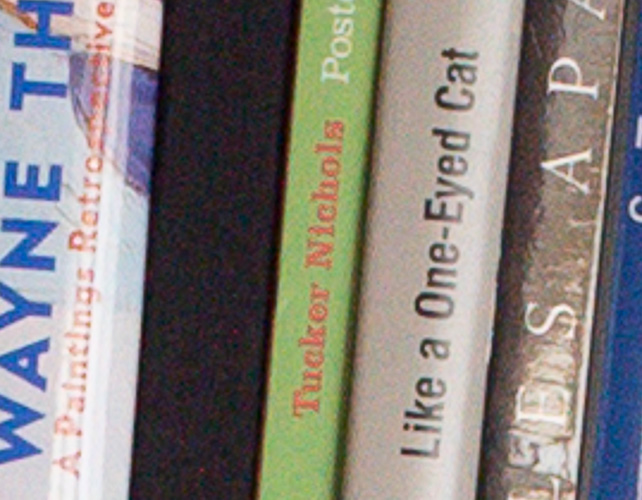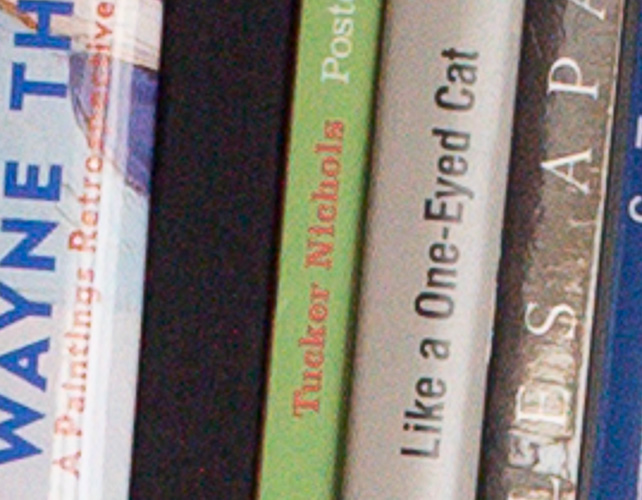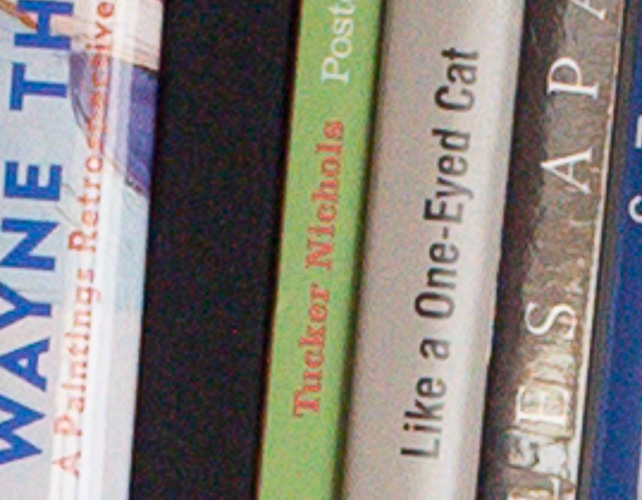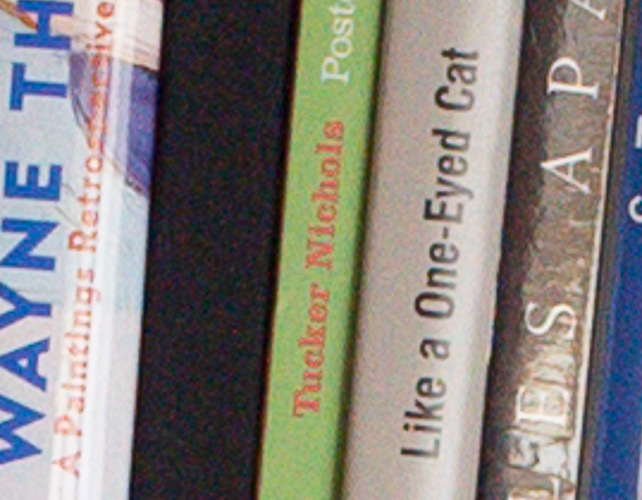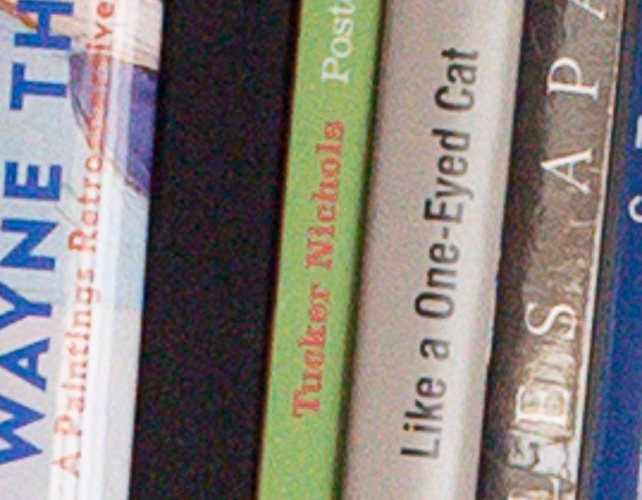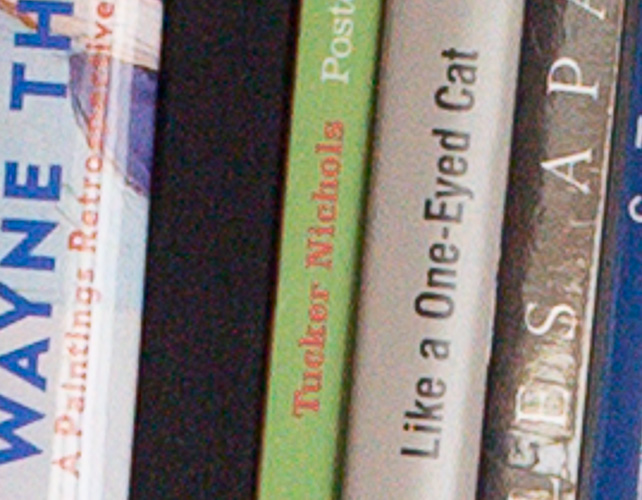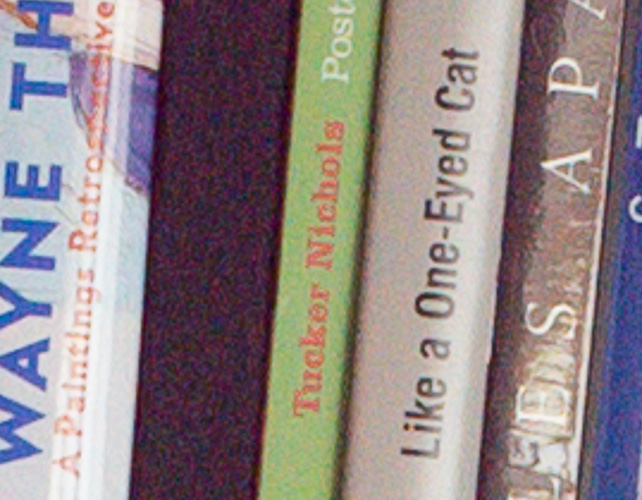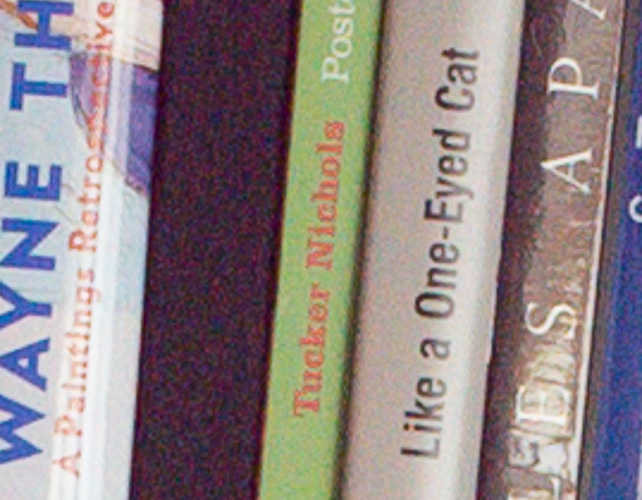 All pretty similar  except for the ISO 100 one, which has reddish noise in the black book binding. At higher ISOs the sensor-referred read noise reduction that happens when the ISO is changed from 1600 to 2000 will become more important. I'll post some images that illustrate that next.