We saw a couple of days ago that viewing 36MP images on-screen at 2:1 exposed flaws that were invisible in 19×12.67 inch prints from an Epson 4900 on Exhibition Fiber paper, even upon close inspection with reading glasses, but not with a loupe. I need to add one more specification into the mix: the monitor that I'm using for this test is the NEC PA301W, which has 2560×1600 pixels in a display that's just shy of 16 inches high, for a pixel pitch of just under 100/inch.
Caveat: to really do this thing right would require multiple subjects, careful experiment design, rigid control of lighting and viewing distance, and lots of other things that you're not going to find here. If you're looking for good science, move on. If you're looking for a rough idea and maybe some ideas for doing your own experiments, than you may get something out of this post.
The experiment of the previous post brings two questions to mind:
What is the right screen resolution to use on my monitor with my eyes to simulate the sharpness of a 36 MP image as a 19×12.67 inch print?
How would that resolution scale to other camera resolutions and print sizes?
Here are screen shots of comparisons at 1:1 (using PNG file format):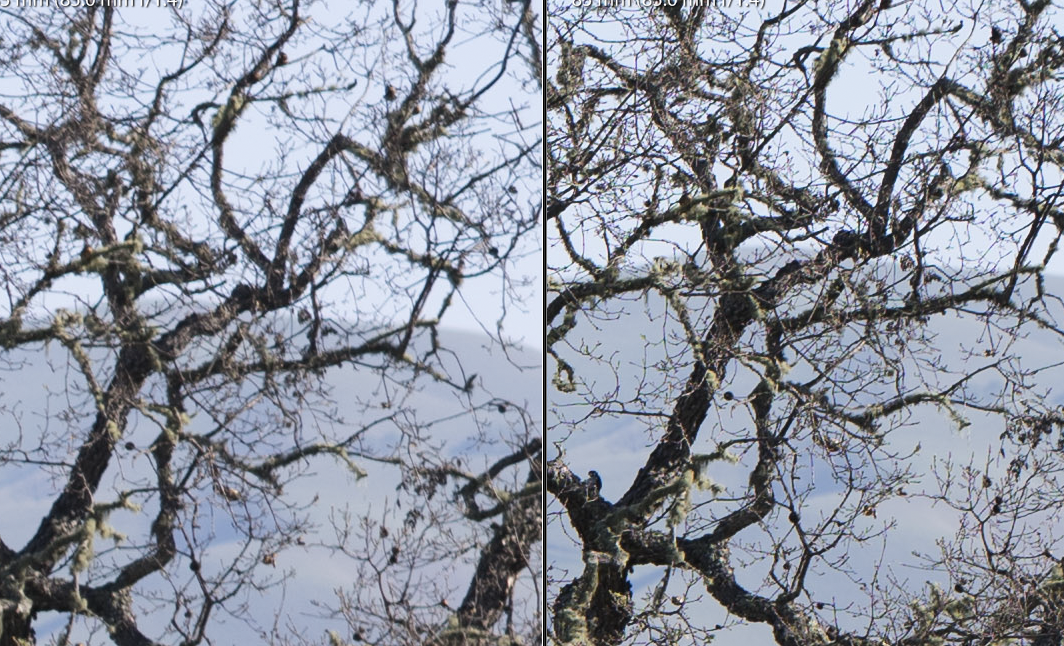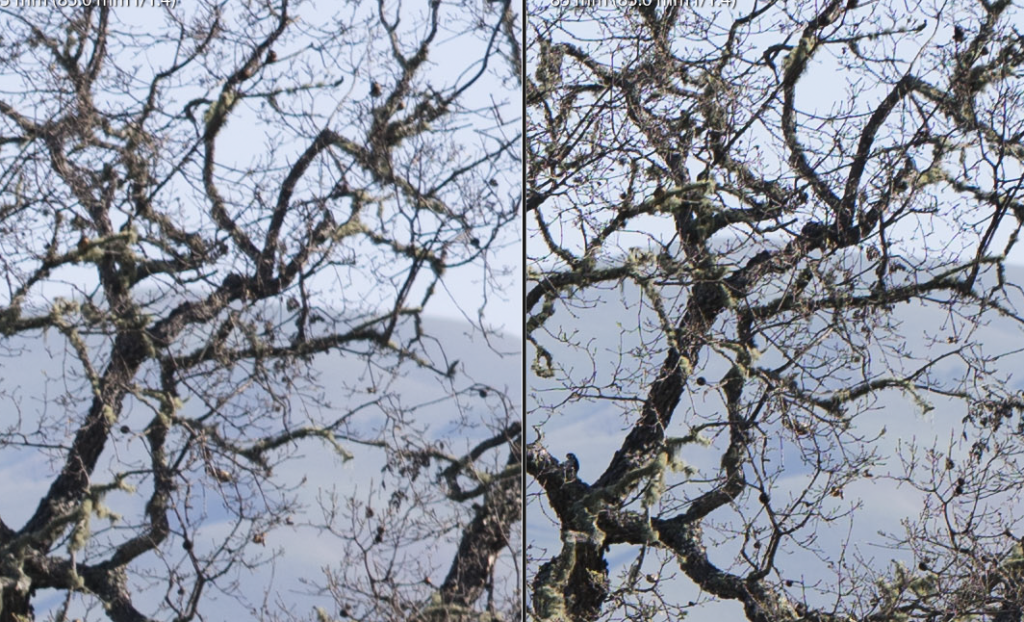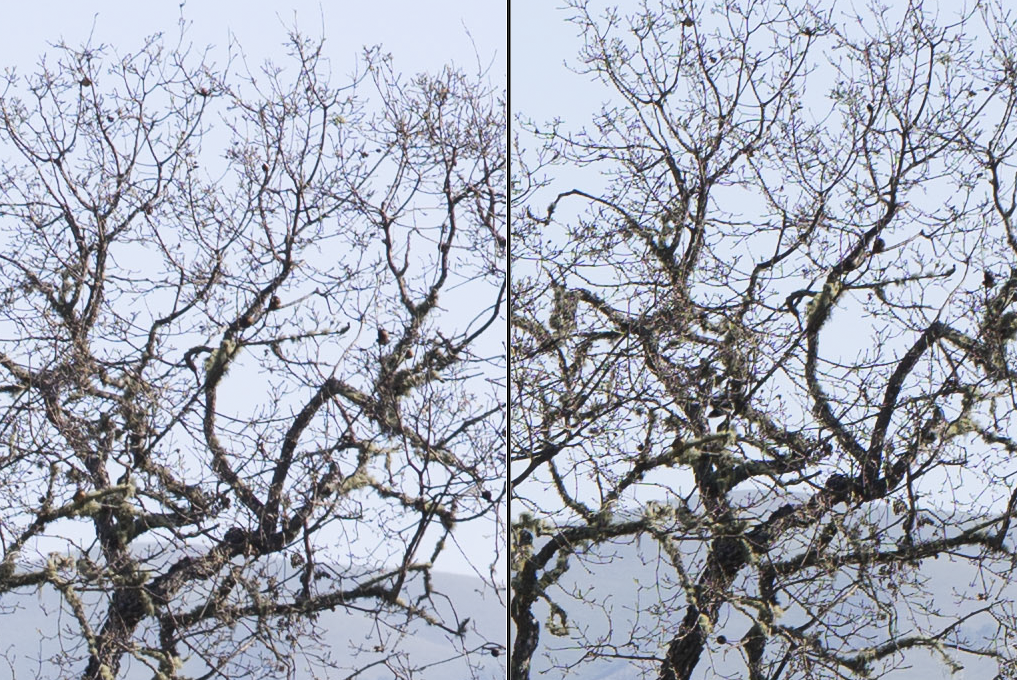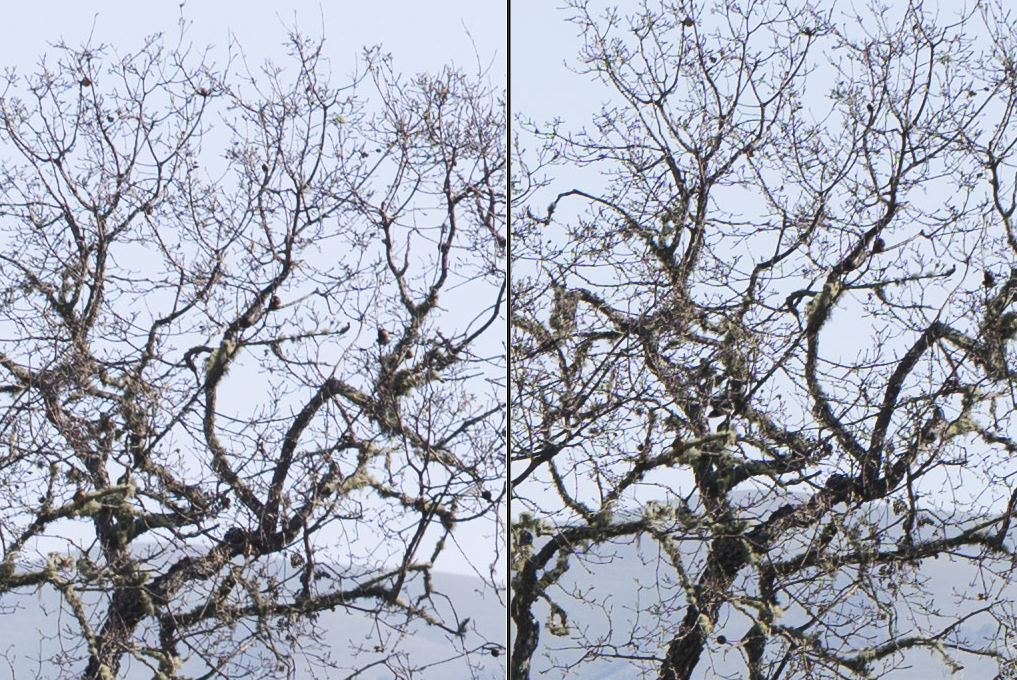 And at 1:2: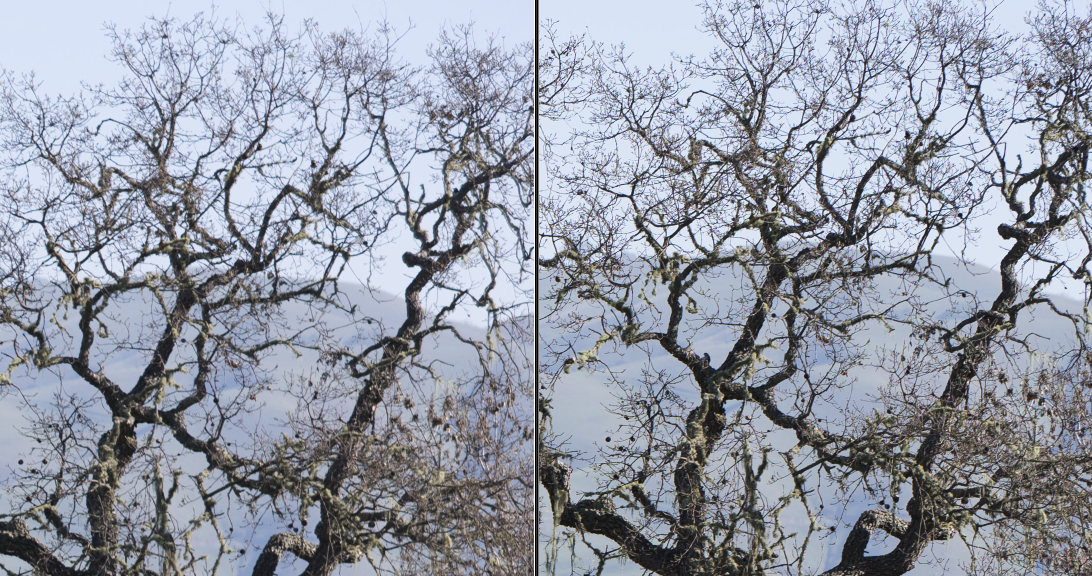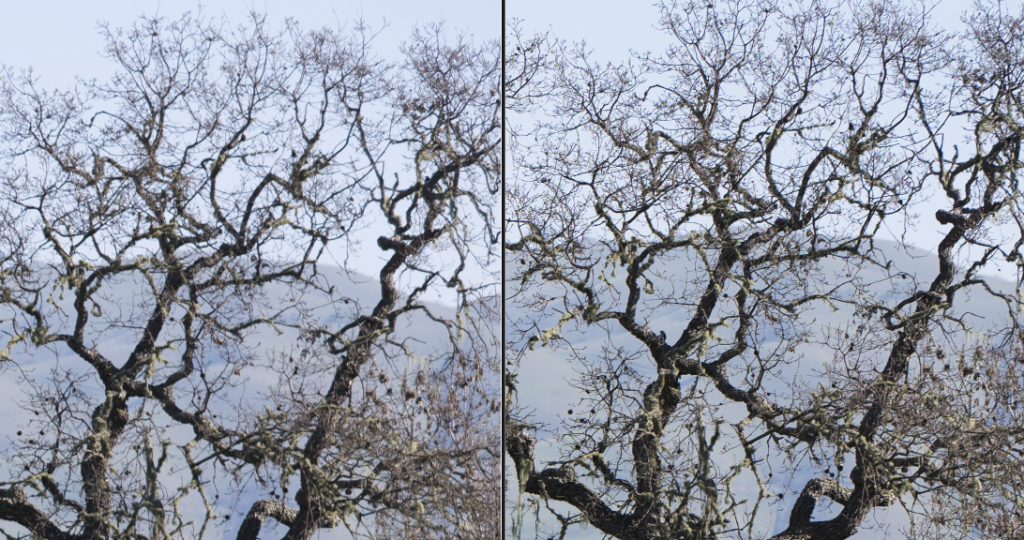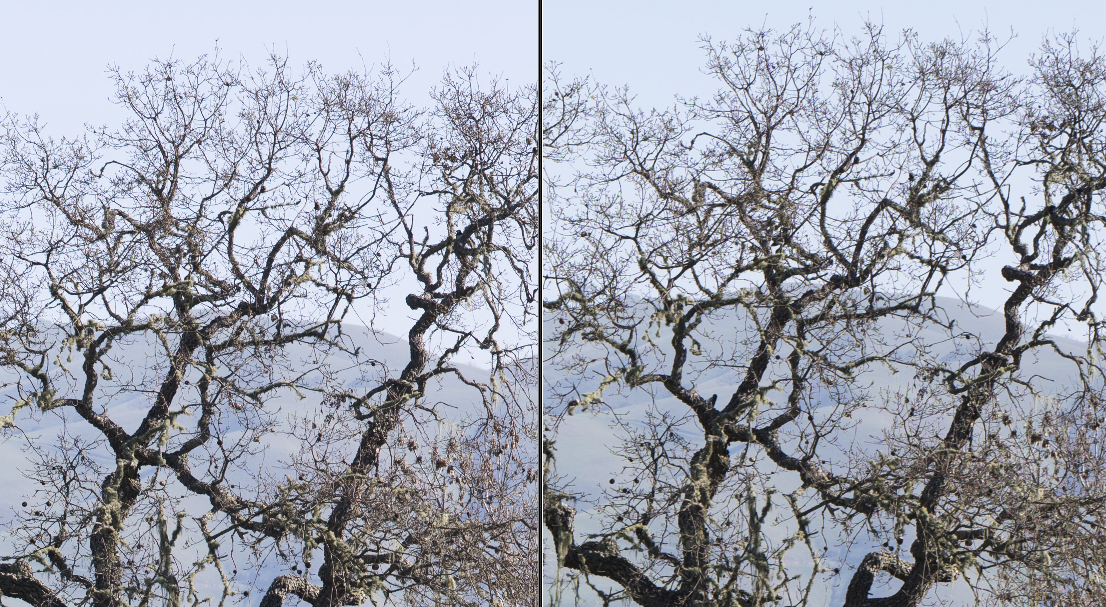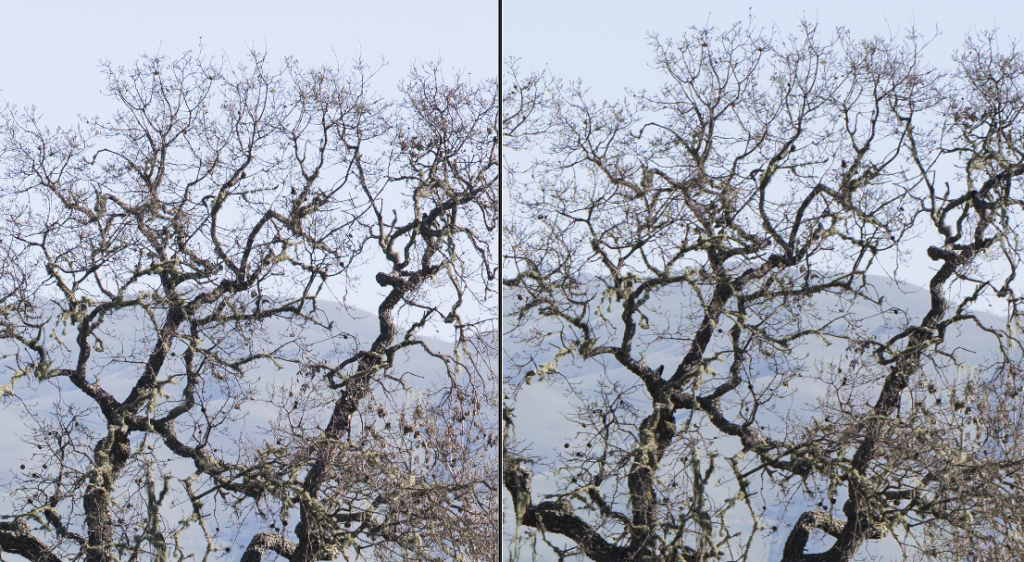 The left image in each pair is the one from the AF-S 85mm f/1.4 G, and the right one is from the Zeiss Otus 85mm f/1.4.  Nikon Click the images and set your browser to 1:1 to see them properly.
For reference, here are the scans from the prints: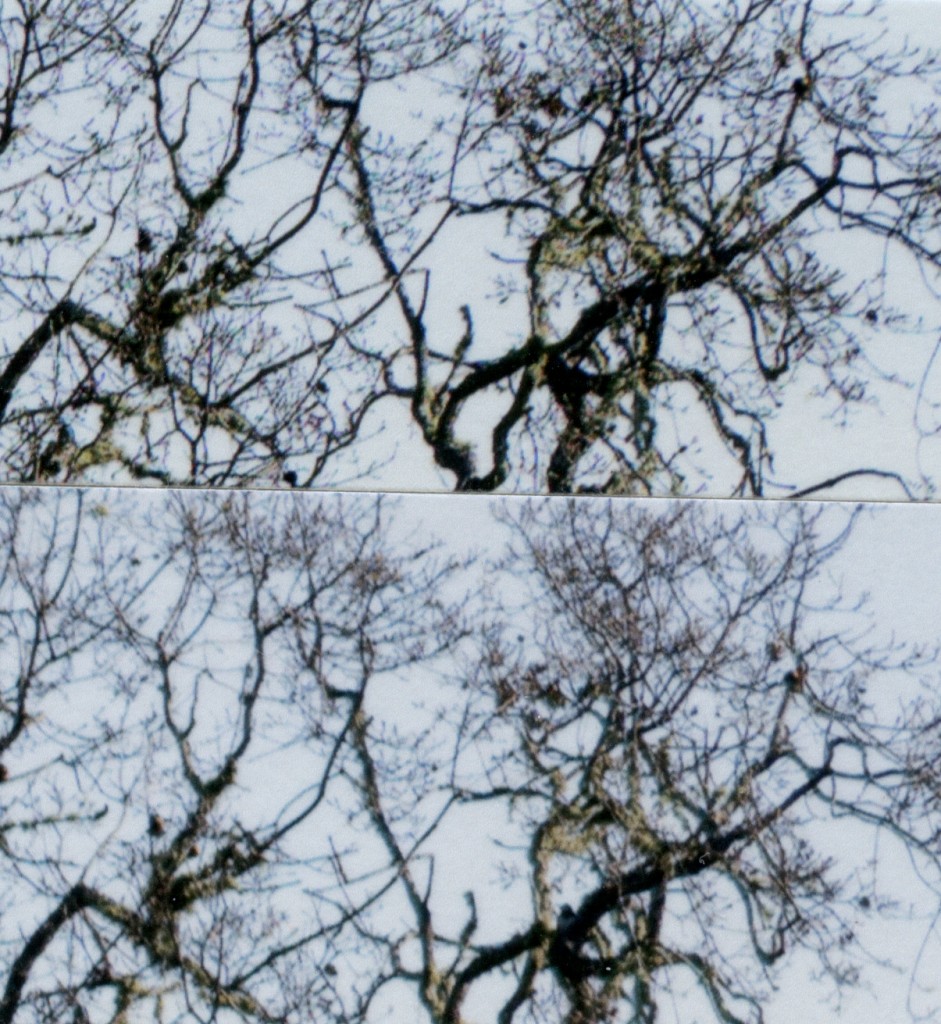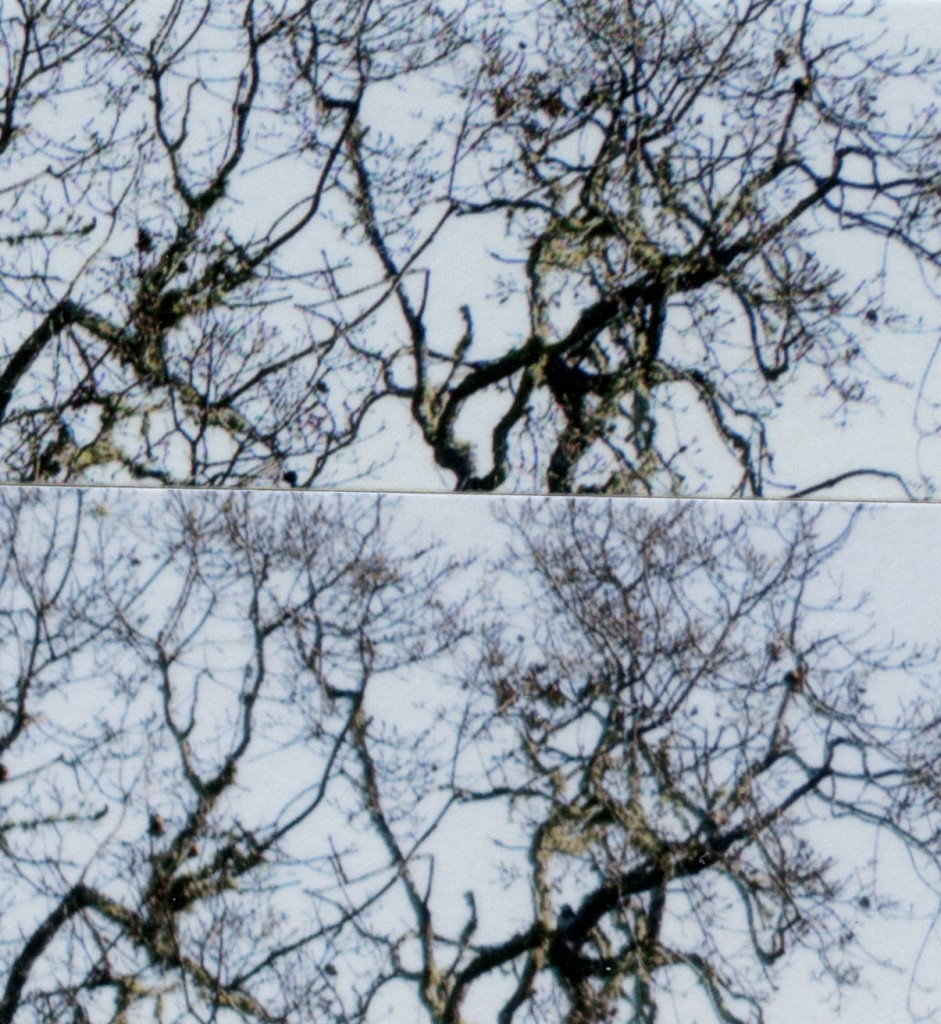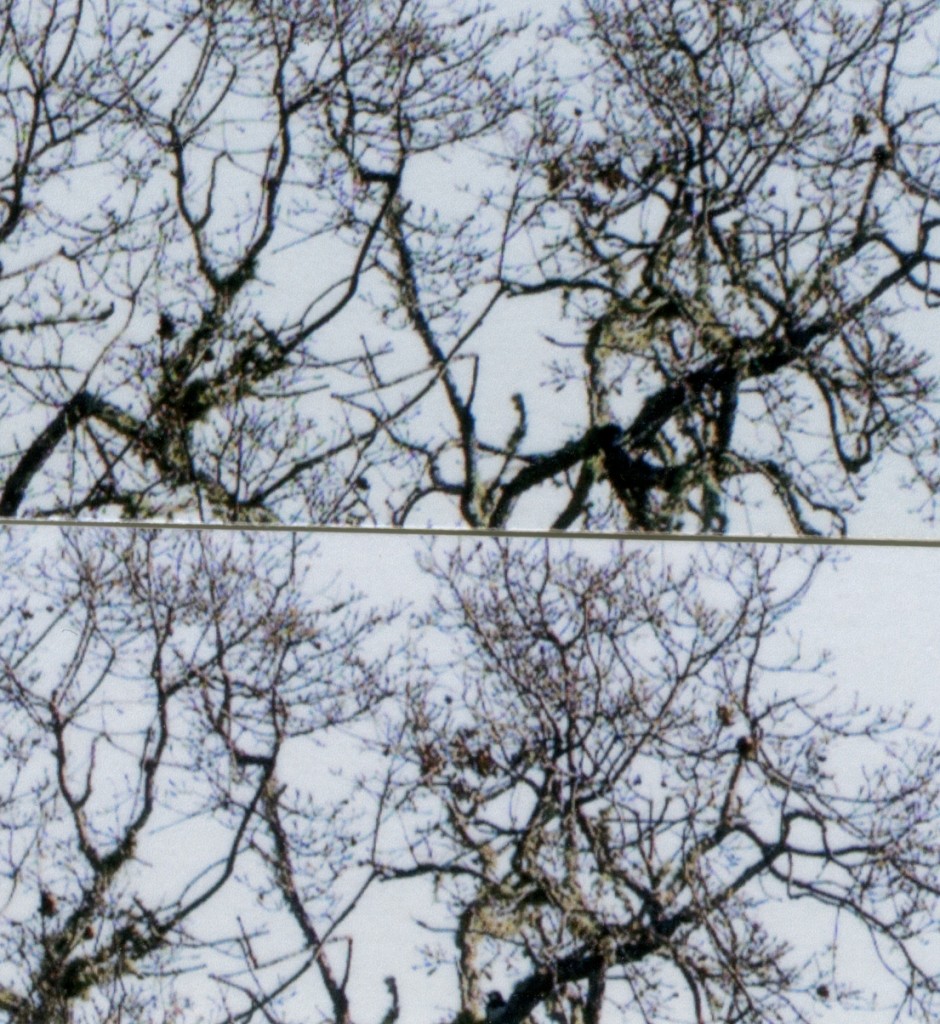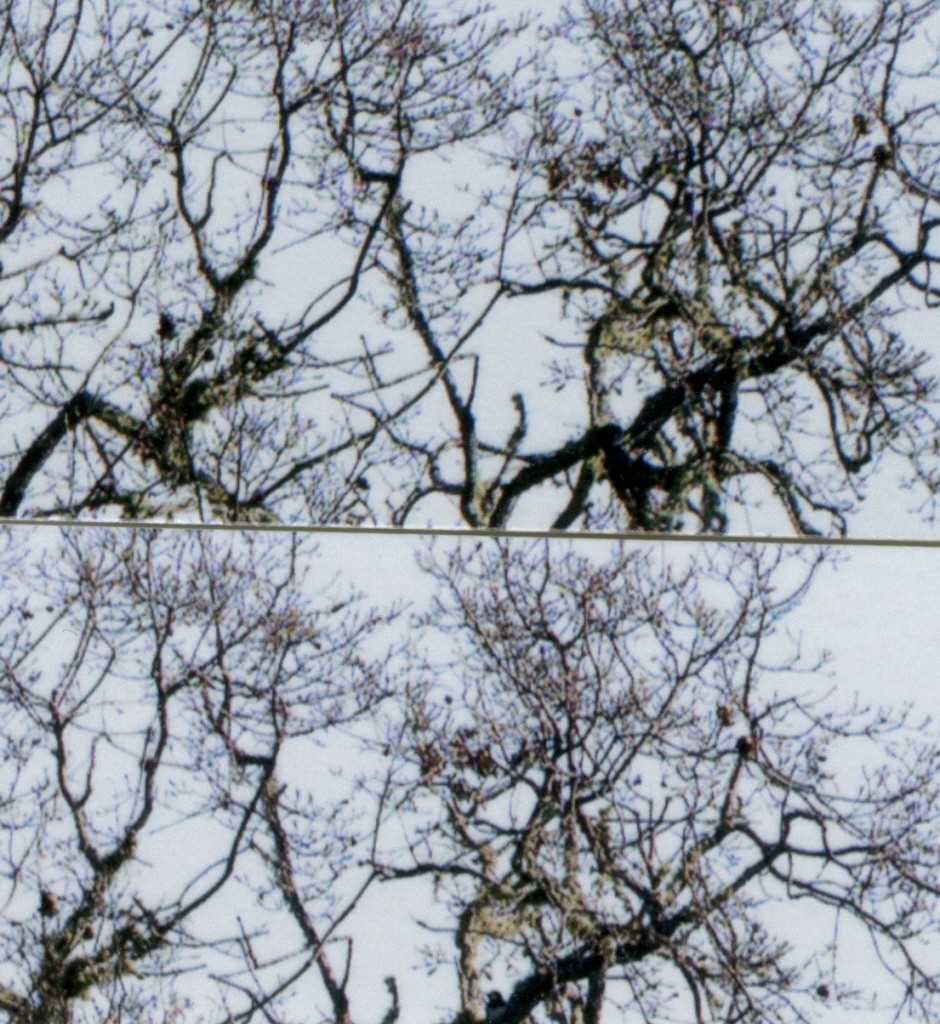 The Zeiss image is the top one and the Nikon the bottom one.
My take is that the right screen magnification is between the two examples I posted about, say about 1:1.5. Lr doesn't offer that magnification. I have the advantage that I am looking at actual printer output and uncompressed images, but I hope that you conclude something similar.
The right screen resolution should scale with print size, assuming that all prints are closely inspected. That means that 1:2 would be a good screen resolution to simulate what you'll see in a 13 inch wide print, and 1:1 would simulate a 26 inch wide print fairly well.
The right screen resolution should also scale with camera resolution. That means that, for our 19-inch wide print, 1:1 would simulate what you'd see with an 18 megapixel camera, and 1:2 would give you an idea of what the print would be like if you have a 72 MP camera.
With matte paper, you won't see as much detail in the print as with Epson Exhibition Fiber or another glossy paper, so you'd want a coarser screen resolution to simulate what you'd see on the printer. I haven't done any testing on matte paper, but I'd start with screen resolutions a factor of two coarser than the ones above, or 1:3 for a 14 inch wide print from a 36 MP camera.
If your monitor is coarser or finer than my 100 ppi one, you'll want to make some adjustments.
This is all a bit of guesswork, but I hope what you've read above may provide a good starting point for your own experiments.