I've done some more research, and I'm pretty sure that the small variations that I saw in the last post after the obvious vibrations had damped out are the result of a combination of
the phosphor dot on the 'scope not being small enough
the lens not being able to focus the dot to a single pixel
the demosaicing performed by the raw converter
I looked at the un-demosaiced raw files with Rawdigger. Here's what I saw with the 3 second shutter delay:


The black squares in a regular grid are the red-sensitive pixels in the Bayer color filter array. The vertical black lines are from the oscilloscope overlay grid, and mark 100 millisecond intervals.
I interpret this image as a spot with slightly more than one pixel diameter traveling across the sensor, with no vibration detectable.
I made another image in near darkness, to get another look: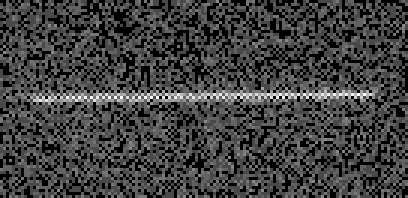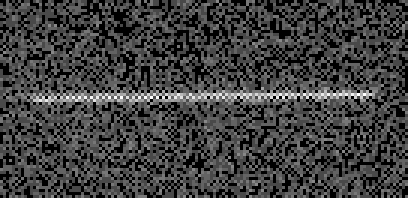 In this image, the camera wasn't completely lined up with the oscilloscope trace; the trace rises by about one pixel from far left to far right. This gives a good opportunity to get a better sense of the spot size as it travels slowly upwards on the sensor. My conclusions are the same.