I did aperture series for both the D4 and D800E with both the Zeiss 100mm f/2 ZF and the Nikon 105mm f/2.8G. Here are the results: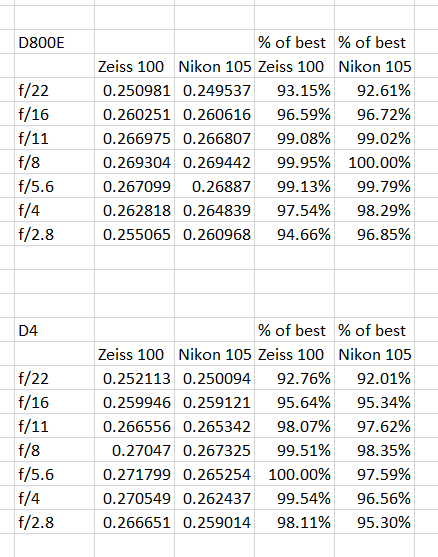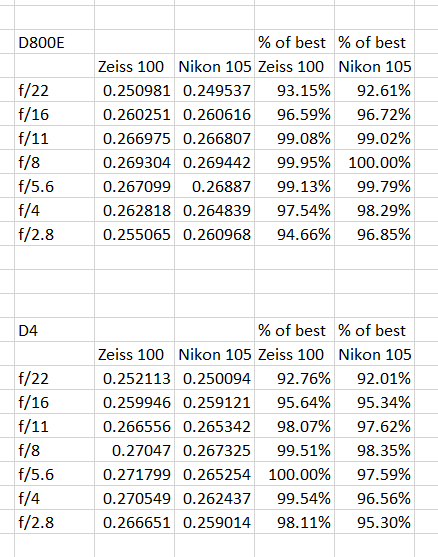 The Zeiss's best aperture on the D4 is f/5.6 and on the D800E is f/8. However, the differences are tiny. The Nikon 105 works best at f/8 on both cameras. On the D800E, the Nikon lens is sharper by a whisker. However, on the D4, the Zeiss 100 is sharper by a significant amount. This surprising result may be due to differential focusing error and/or differences in the flatness of field of the two lenses. It is very difficult to get either lens critically sharp wide open using live view. It is doubly difficult with the Nikon 105, since its focusing ring is not very well damped and a small change in the ring position translates to a large change in the place of focus.
I also looked at filtering the test images with highpass filters with various kernel sizes, to see if there are significant differences with spatial frequency. There appear to be none: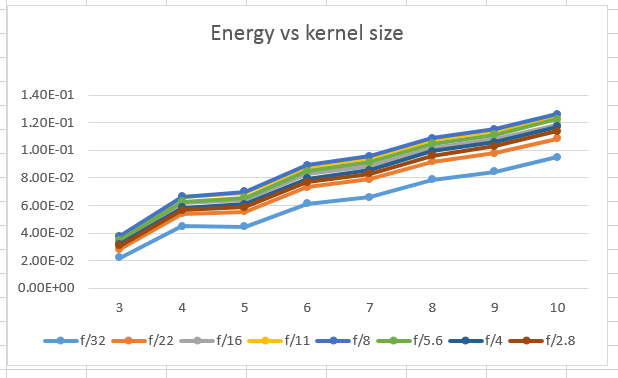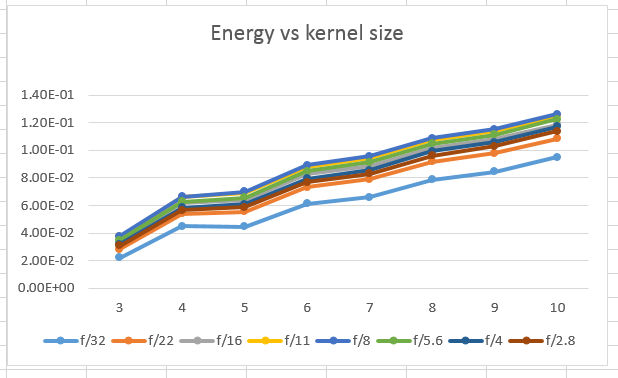 Looking at varying spatial frequencies does not affect the rank order of the results.